Logistics / Global
Put your own stamp on it
From takeaways that arrive in biodegradable sugar-cane-pulp packaging to perfume in an ice-cream van, here's how to create an impact while a product is on the move. After all, it's all in the delivery.
So you want to deliver with impact? And no, we're not talking about making a speech. You want to get your goods from A to B in a way that's eye-catching, easy on the planet and cost-effective.
There are any number of places to start: if you're running a restaurant, you might want to make sure that your new takeaway cartons are ticking all the boxes; perhaps you're a grocer that needs an eco-efficient means for covering that dreaded last mile; or else, you're a perfume seller who's short of retail space but you've been wondering what to do with that old ice-cream van that's been lying around. OK, perhaps not. But you get the picture.
Fear not: you are not alone. We've pulled together three of the smartest ways to package, pick up and punt your wares on the go. But if none of the above are on your agenda, one thing that these clever delivery solutions tell us is that now is the time to get creative. So, about that ice-cream van...
---
33 /100
Foodlogica
Amsterdam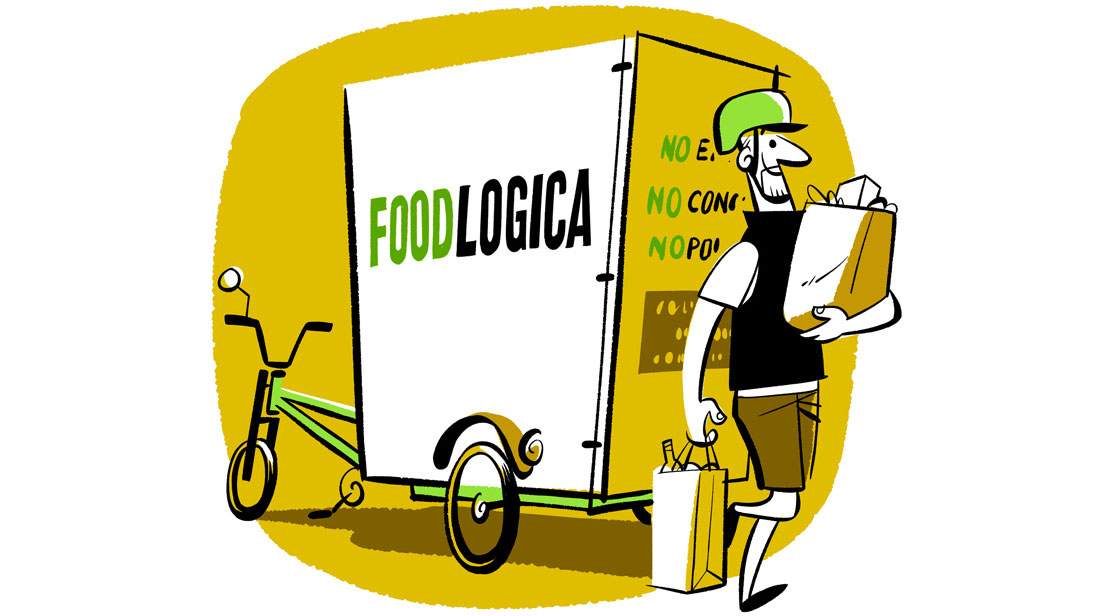 When working as director of the Cities Foundation, Francesca Miazzo realised that while many organisations focused on solving global food-supply-chain problems, local systems remained poor. "People needed a sustainable, efficient means of last-mile delivery," she says. That gap spurred Miazzo and her partner Jessica Spadacini to found Foodlogica in 2014.
The Amsterdam-based last-mile logistics company offers supermarket and grocery clients its fleet of electric bicycles, fitted with hefty refrigerated boxes that help them cover the final leg of food deliveries in city centres. And, thanks to their renewable-energy charging points, the vehicles are emission-free.
The model attracted seed investment in 2018 and Foodlogica has since expanded its fleet from three vehicles to 26 across the Netherlands, Paris and Milan. In May the company made a profit for the first time since launch and is heading towards €1m turnover by the end of 2020. How's that for a business cycle?
---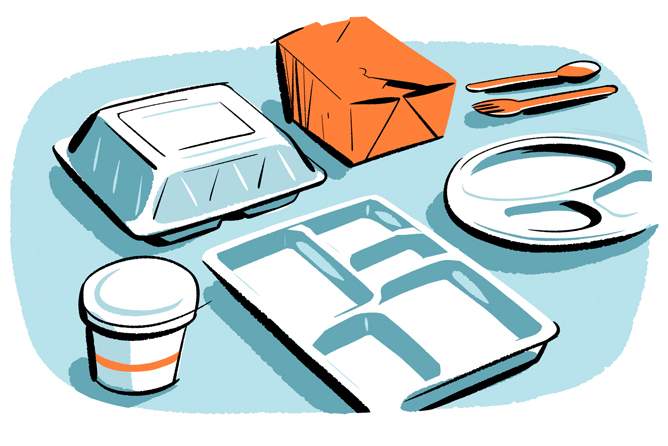 Indonesia's Avani has been finding smart alternatives to single-use plastics since Balinese entrepreneur Kevin Kamala launched the company with its biodegradable carrier bags in 2014. The clever bags made a name for the brand, combatting the problem of plastic waste in more than 50 countries, and were picked up by established names ranging from Barneys New York to Accor Hotels.
Now Avani's biodegradable takeaway boxes – in production since 2016 – have been causing a stir on the food-delivery scene. As opposed to the garden-variety Styrofoam model, these boxes are made using bagasse, a fibrous pulp that is left over from sugar cane once it has been squeezed dry. The material would go to waste otherwise, takes little energy to produce and can even be used as biofuel once it's finished with.
The sugar-cane boxes have gone from being used by a handful of eco-conscious food-delivery outlets to 150 companies around the world, thanks to their affordable price point, environmental credentials and practical construction. Simply put, they're a pretty sweet deal.
---
35 /100
DS & Durga
New York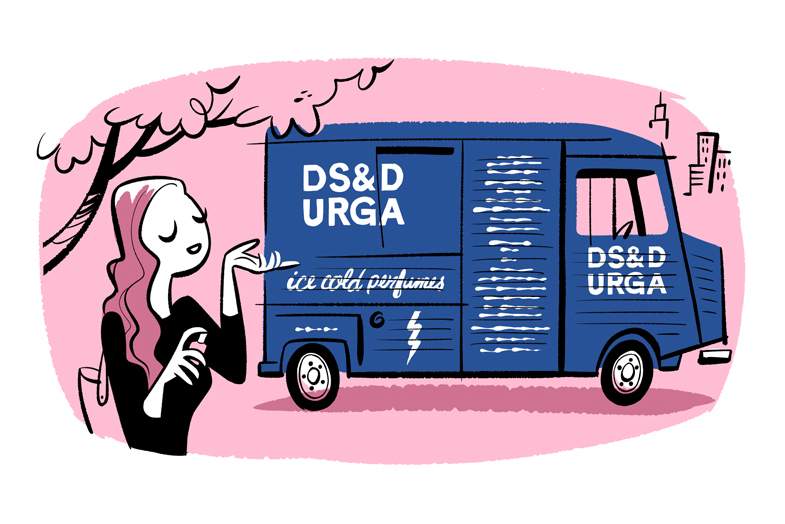 New York-based perfumer DS & Durga has a flagship shop on Mulberry Street and a soon-to-open outpost in Williamsburg but it has taken its wares on the road this summer in what appears to be an all-black ice-cream van. The brand's Fume Truck will be travelling across Manhattan and Brooklyn throughout September, setting up shop near parks and beaches, to sell chilled perfumes, candles and car air-fresheners in scents such as Big Sur After Rain, Holy Ficus and Portable Fireplace.
While vans have long been the stuff of food vendors, ice-cream sellers and knife sharpeners, unusual times call for creative measures from retailers. DS & Durga's mobile venture is a clever move at a moment when not all New Yorkers may be ready to re-enter shops, although it'll surely disappoint plenty of children who are hungry for ice cream.