Rural outposts / Global
Remote working
Entrepreneurs relocating to rural outposts have been welcomed with a community feel and desirable living and working spaces. Whether it's Upstate New York, the Basque Country or a Norwegian archipelago, inspiring under-the-radar creative hotspots are providing an altogether higher quality of life.
36 /100
Cool moves in Arctic outpost
Lofoten, Norway
Oslo-born ceramicist Cecilie Haaland runs a spacious studio on the ground floor of the two-storey red wooden house she bought when she moved to Henningsvaer 25 years ago. What started off as a year-long break from urban life soon turned into her permanent base in the 500-strong village in the Lofoten archipelago of Arctic Norway.
Hers may have been the village's first creative endeavour, alongside the fishing businesses that are the backbone of industry on the islands. "When I moved here, we had one hotel, a climbing school and a café," she says with a hint of pride. Recently, though, she's been renting her building's ground-floor atelier to creative entrepreneurs who have been flocking to the area. Despite its remoteness, there are more than 50 companies registered here, many led by young founders.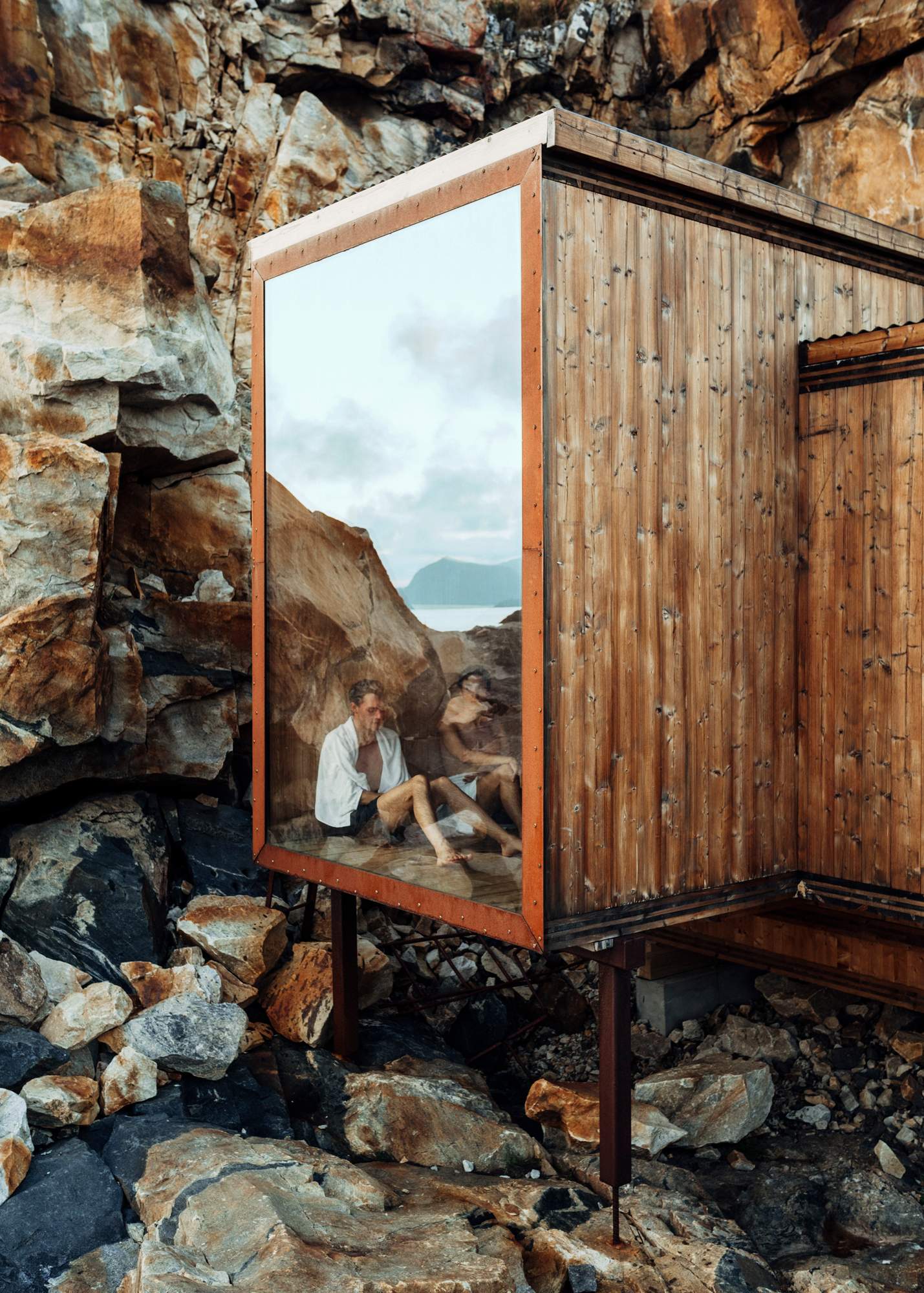 The area's biggest success story is cultural-centre-cum-hotel Trevarefabrikken. Twenty-something Bergen-born brothers Andreas and Martin Hjelle, and two friends, discovered the abandoned space on a hiking trip. They promptly put down nok2m (€190,000) to secure the huge 1940s former factory overlooking the cliffs. "We found this place so fascinating we could barely believe nobody had bought it yet," says Martin. "We wanted to live a different life in Henningsvaer, where many young entrepreneurs like us are moving."
Down winding roads and deeper into nature, businesses have found wilder spots to put down roots
The three-storey space – once home to a carpentry studio, a shrimp-peeling station and a cod liver oil producer – welcomes about 20,000 yearly guests from all over the world with an annual revenue of nok9m (€855,000). Downstairs, the vast ground floor comprises a restaurant, bar and café, and an outdoor area that leads to a timber-and-glass panoramic sauna built by Oslo-based firm Oslotre. The owners recently secured a nok5m (€475,000) government grant and raised an overall nok30m (€2.8m) to expand. The upgrade added six double rooms and a suite, with interiors designed by London studio Jonathan Tuckey. There are also plans to introduce a fine-dining restaurant.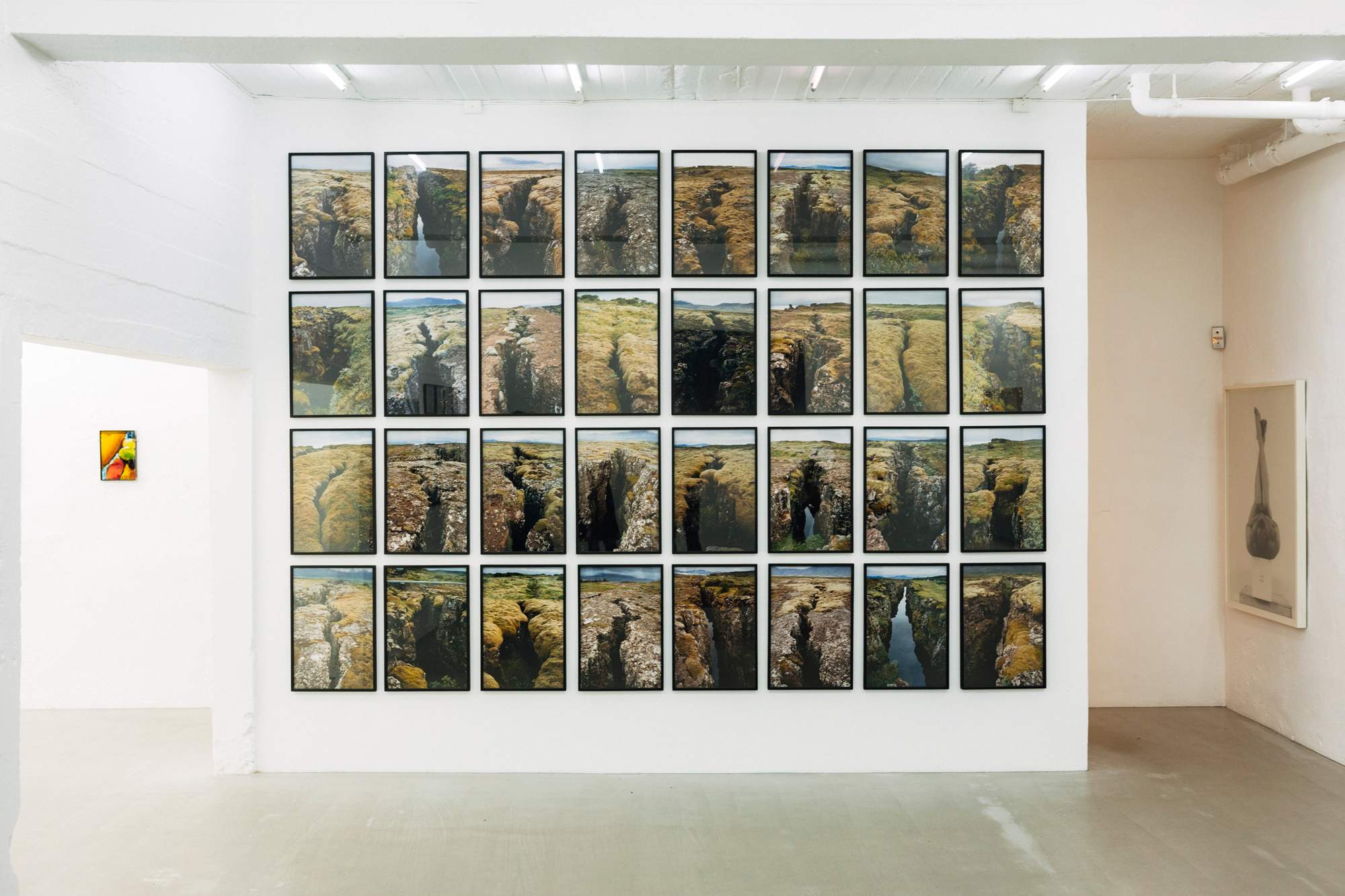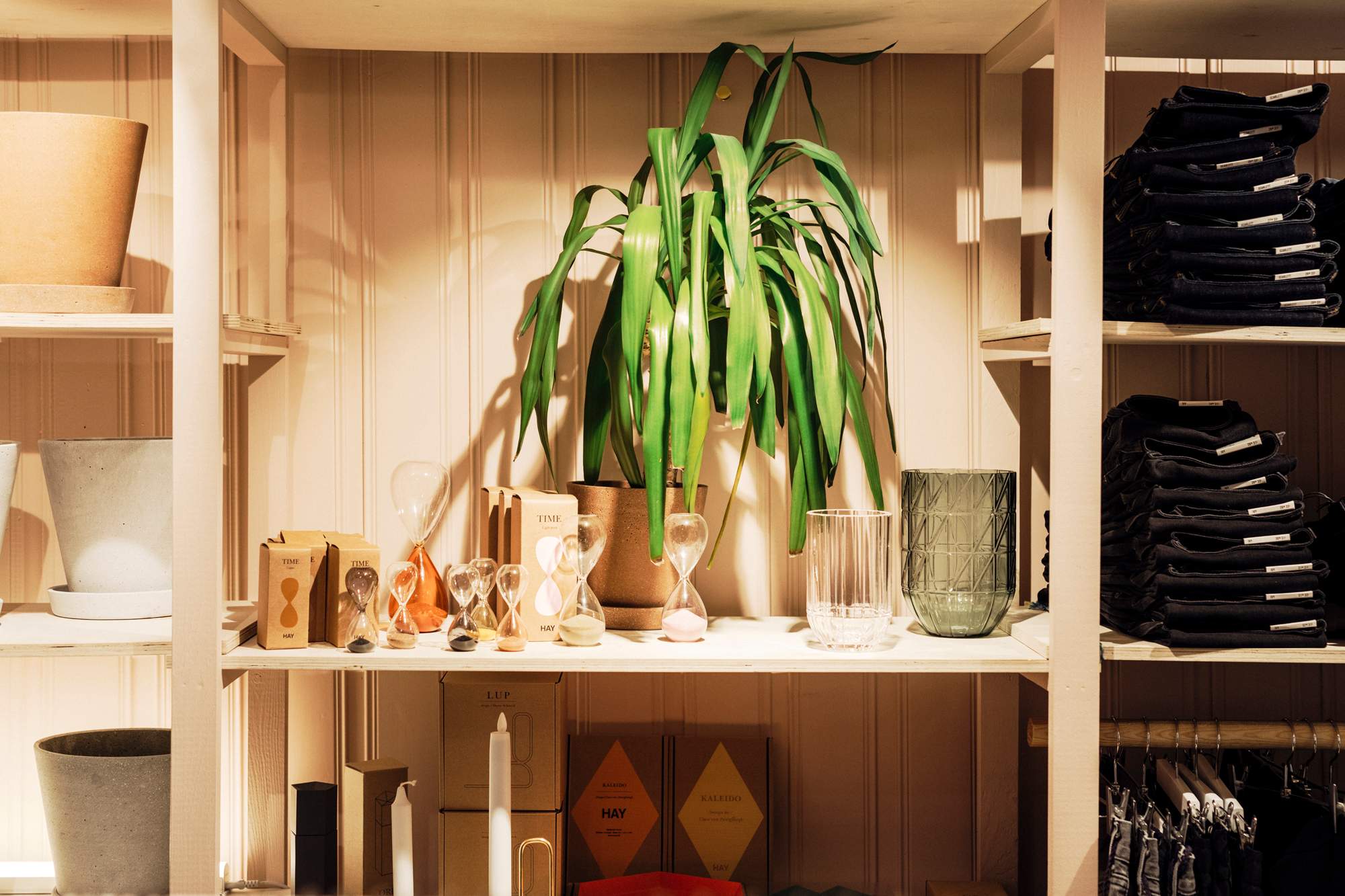 With 40 people on its books in peak season, Trevarefabrikken is the town's biggest employer but self-starters are also flourishing around it. Chef Svein Trandem – who heads up restaurant Einer in Oslo – opened his pop-up Einvær next door to Haaland's pottery studio this summer. "We chose Henningsvaer because of the creative community here, which we fell in love with," he says. Having spent a few months sourcing ingredients from the area, he now sees the potential to open a permanent outpost in Lofoten. A few hundred yards away, Venke Hoff and her husband Rolf run contemporary art space Kaviar Factory in a restored 1950s building. In 2018 she collaborated with Yoko Ono in setting up a light installation, which attracted visitors from afar.
Further away from Henningsvaer, businesses have found even wilder spots to put down roots. In the coastal town of Unstad, Lofoten Surfsenter is a surfing school that counts among its enthusiastic employees South African surfer Shannon Ainslie, who coaches Norway's national team. A few kilometres west, in the small fishing village of Napp, Tamara Singer and Angelita Eriksen produce umami and truffle-scented sprinkles out of seaweed. Singer, who was born in New Zealand to a Japanese mother, moved to Lofoten four years ago to start the business with Eriksen, the daughter of a Lofoten fisherman. "We combined our knowledge," she says. Their recently opened shop also serves drinks, which is a welcome addition for the residents who already drop in to taste their products.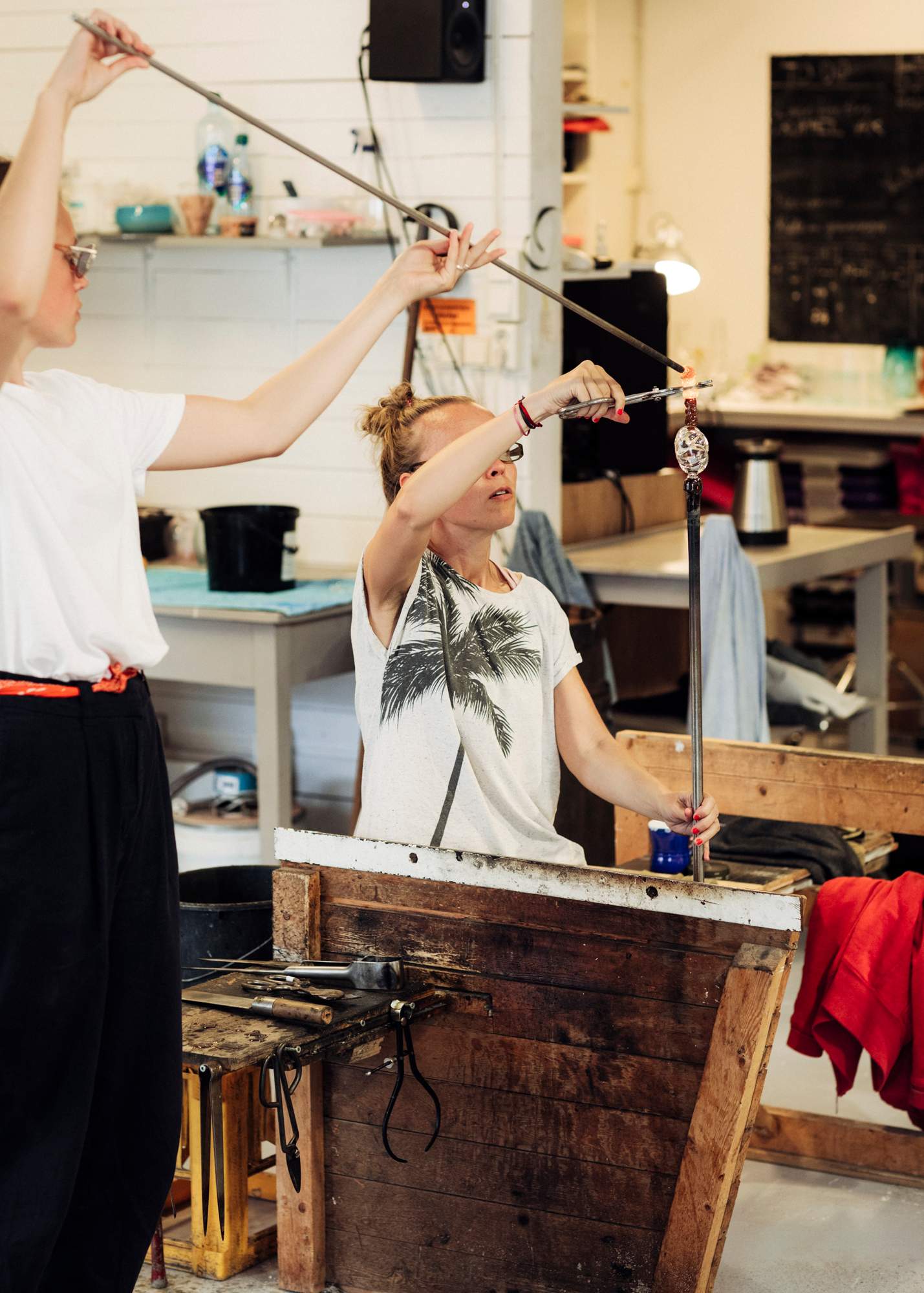 As summer draws to an end, many businesses here are brainstorming ideas on how to weather the low season. But entrepreneurs like the team at Trevarefabrikken will take advantage of the quieter months to develop their business further. "Starting a company isn't easy but it's a personal development," says Andreas. "We always have so many ideas and dreams. Is that ever a problem?" 
Population of Lofoten:
24,500
Businesses in Henningsvær: 51 
Average property price: nok34,492/sq m (€3,300)
Taxes: vat 25 per cent (national); income tax (base rate; national): 22 per cent
37 /100
Making waves in fishing village
Guéthary, France
When travelling down the Basque coast from Biarritz to San Sebastián, you could easily miss Guéthary. This former fishing village perched atop a rocky cliff is not like neighbouring seaside resorts. "There are no discos, no champagne bars and no soap shops here," says Antoine Piechaud, sipping a citronnade outside Providence, the café and event space he runs with his wife Caroline. "Guéthary is a bit of a bubble of its own."
With roaring waves a five-minute walk down the road, life in Guéthary beats to a laidback rhythm that's typical of surfing spots. "Years ago, people working in fields such as design, music or fashion realised that they could live, work and surf from here year-round," says Piechaud. As a music industry professional, he was one of them: Piechaud relocated from Paris, drawn by the promise of a slower pace of life amid a tight-knit community.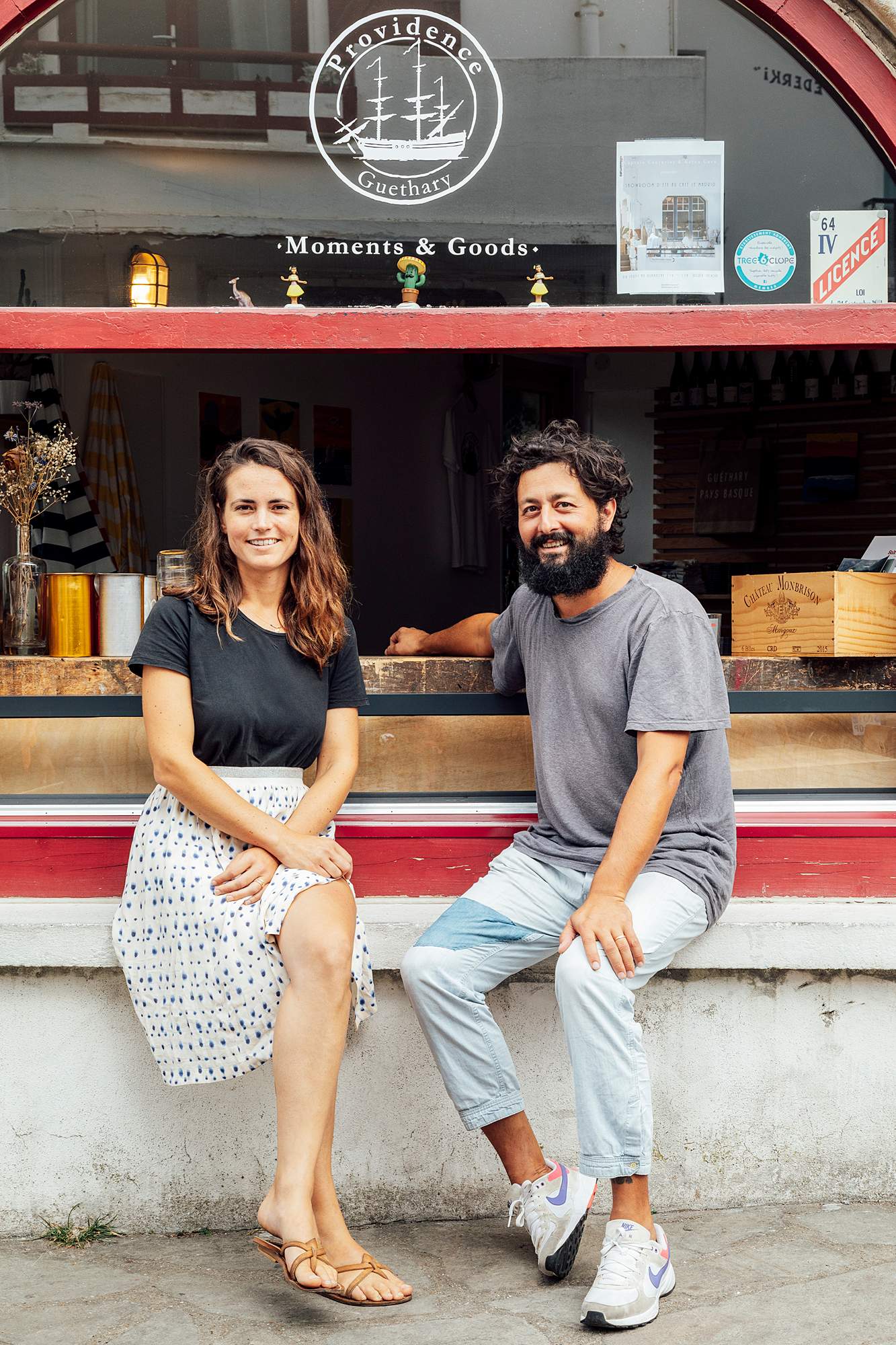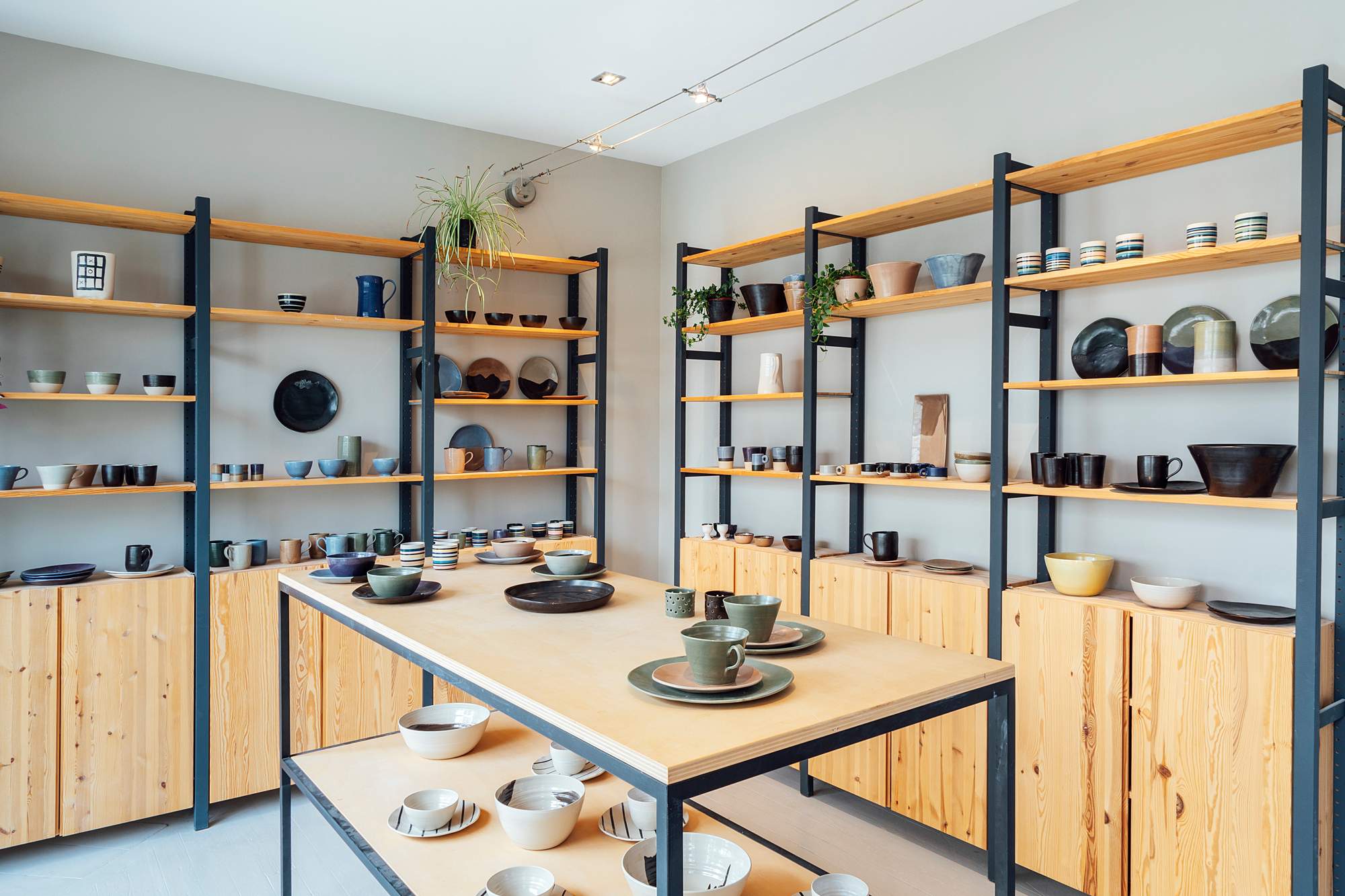 Among the town's 1,300 or so residents, many are veterans of the creative industries who have forged new opportunities for entrepreneurship. Brice Montessuit combines a background in music with his current profession: running the surf-focused brand Parlementia (named after the town's famed wave), which also encompasses a record label, an online radio station and a bar. While digital orders from beyond France's borders are increasingly trickling in, Montessuit's next project is to take the brand abroad by opening standalone shops in major cities and boosting collaborations with foreign brands, such as Hungarian backpack-maker Ykra. Still, he believes customers should make a point of coming to his Guéthary boutique to experience its culture first hand.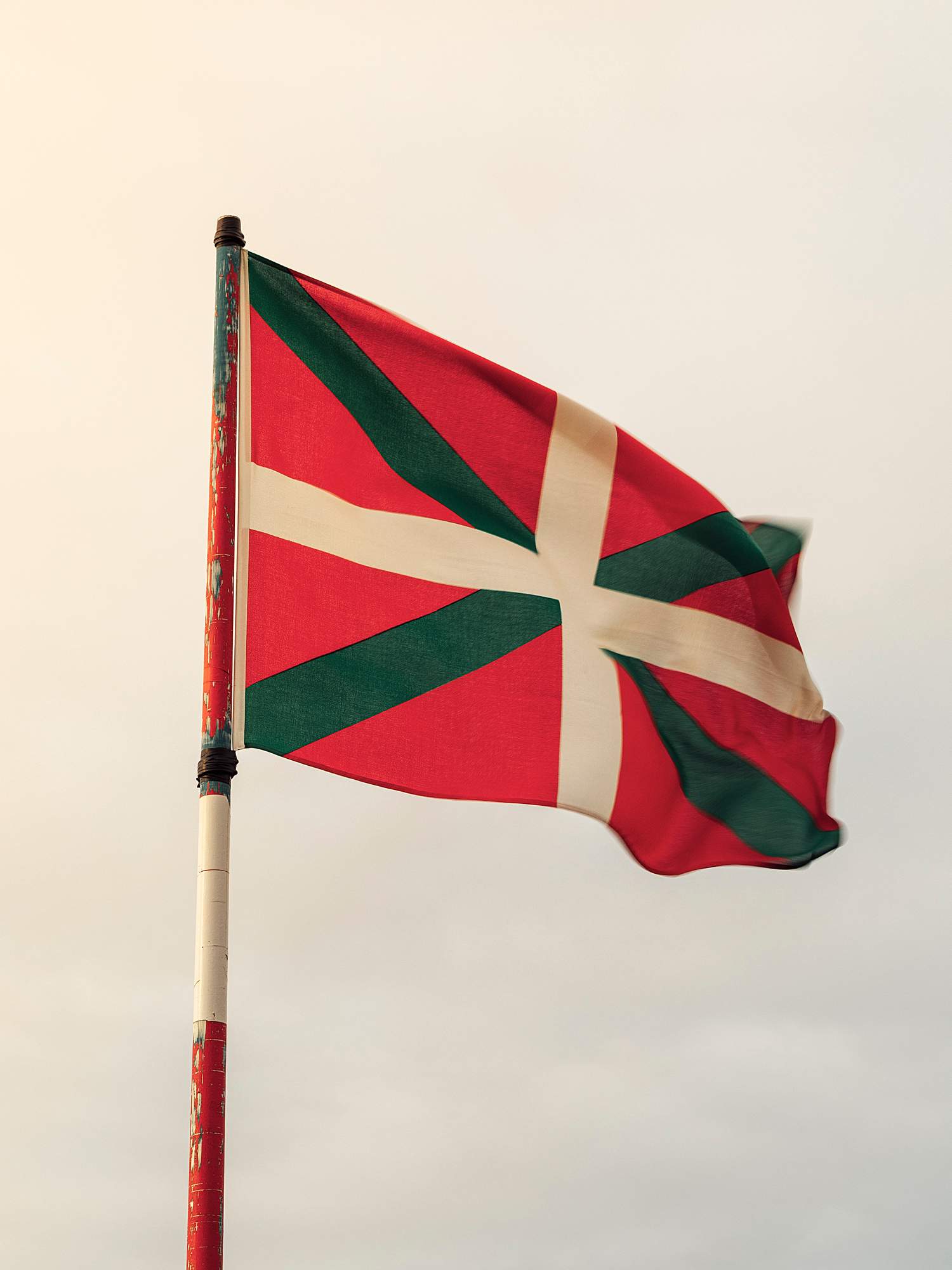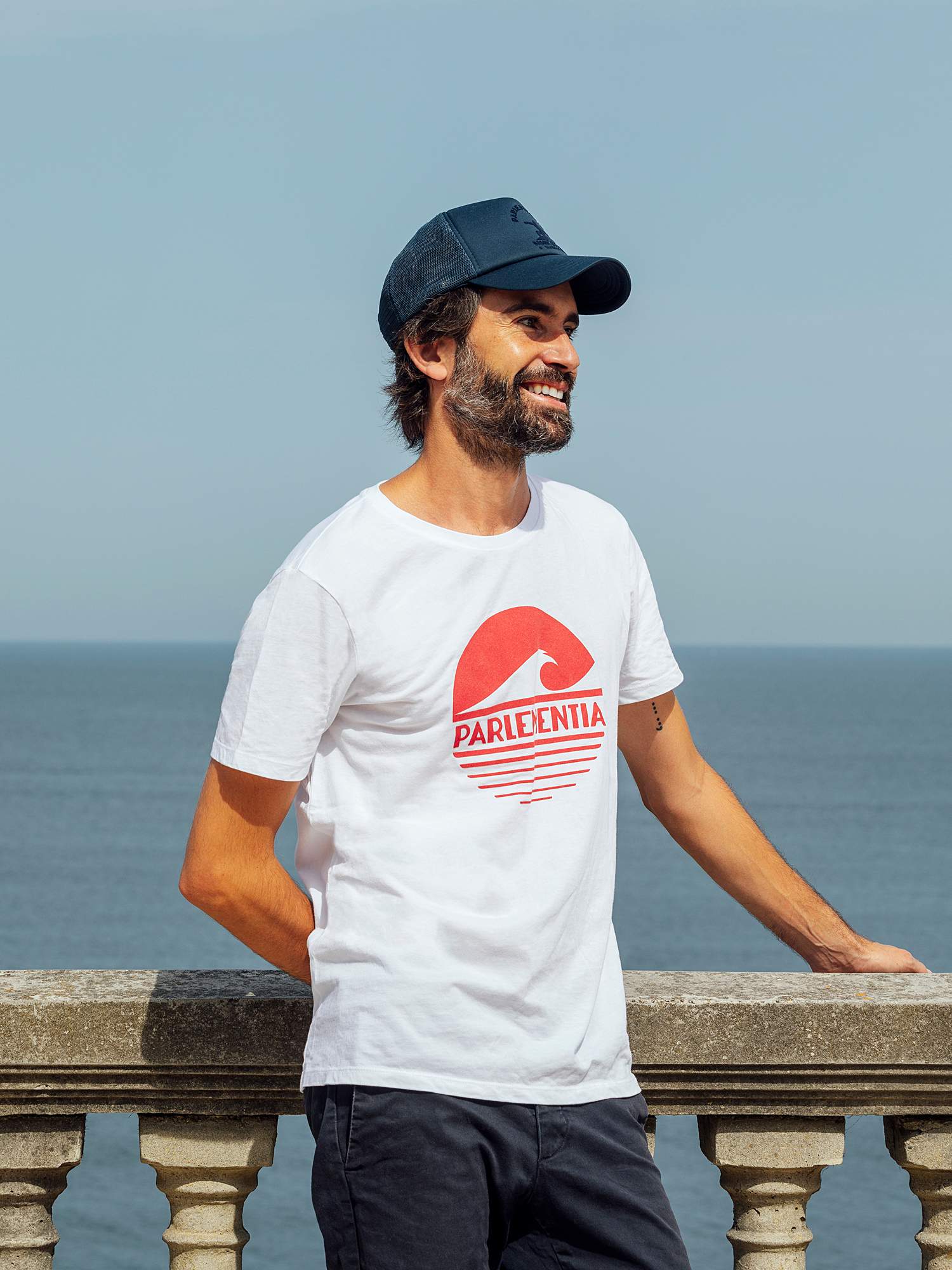 For a small coastal village, Guéthary is surprisingly international: a short stroll up from Parlementia's boutique, Yaoya is a Basque-Japanese épicerie selling food and home goods from both locales. Indigo-dyed noren curtains hang in the doorway; inside, bottles of ponzu sauce rub shoulders with espelette chilli mustard and baskets of fresh fruit. Aï Bihr, a Japanese fashion designer, and her husband Cédric, a French photographer, took over the premises in 2018. "We're doing this for the community," says Bihr. Seeing residents meet one another while picking up some yoghurt or a baguette at Yaoya, it seems as though the couple's mission is already a success.
Swedish-born ceramicist Lena Baltazard moved to the Basque coast 20 years ago, when she bought her light-filled atelier-boutique and home for a fraction of today's property prices (the average is now €6,000 per square metre). From here, she throws cups and other tableware for private clients and restaurateurs, such as Providence. "I'm lucky to be living above my workplace," says Baltazard, sitting at her pottery wheel. "In many other places, I'd be stuck in traffic jams on a daily basis. Here, I can use that time to go swimming in the sea instead." 
Average salary:
€3,220 per month (brut)
Average commercial rent: €1,466 for 100 sq m.
Closest airports: Biarritz and San Sebastián
TGV to Paris: 4 hours 30 minutes from St Jean de Luz
38 /100
Bright lights in Upstate New York
Ulster County, USA
Moving Upstate for cheaper property and more space is not uncommon for New Yorkers; Hudson in Columbia County, accessible by train from Penn Station, has been evolving into a mini Brooklyn for years. But on the other side of the river in Ulster County, a small city is bubbling with activity. In Kingston, which has no train link with New York, a wave of scrappy entrepreneurs are creating a vibrant community.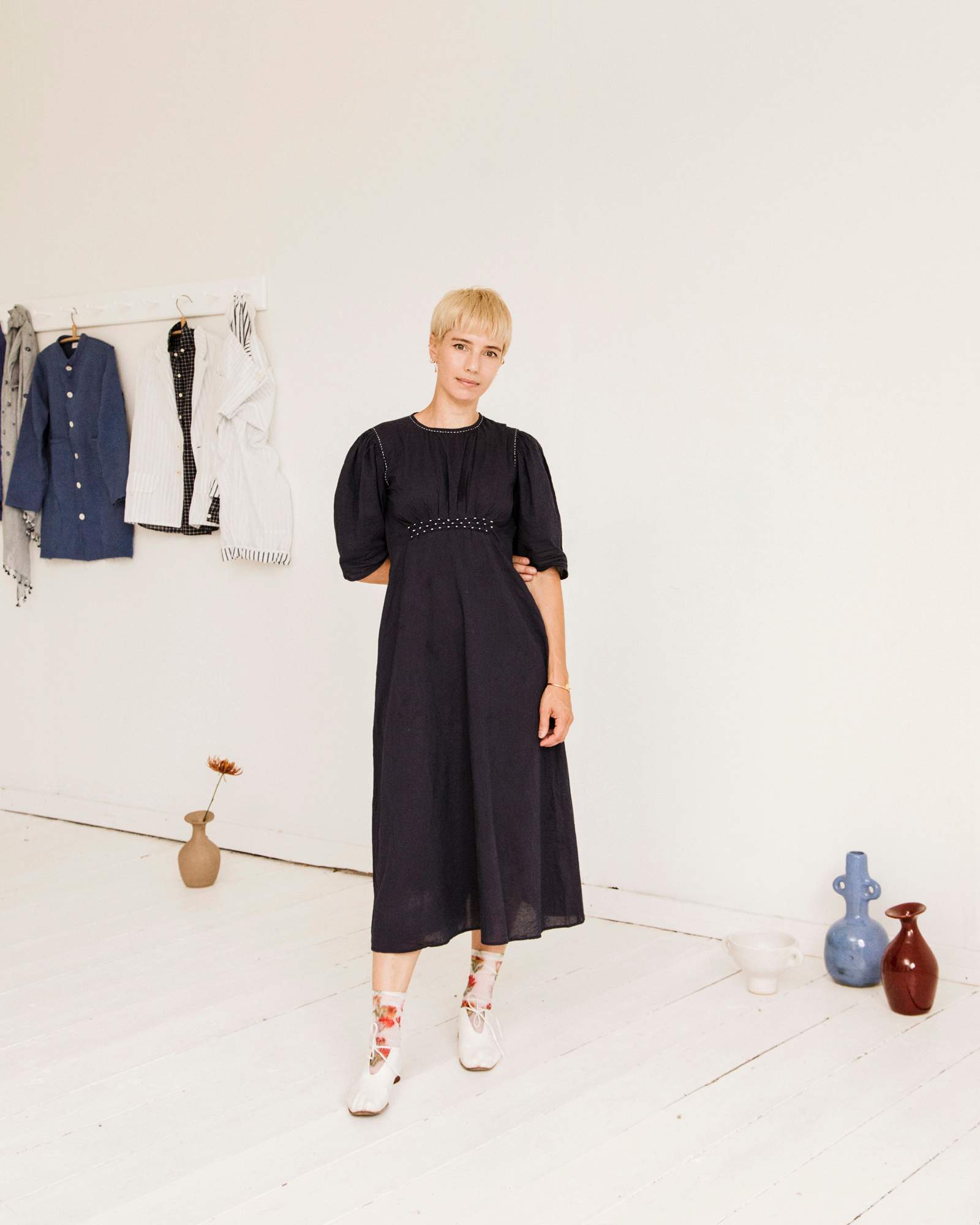 While many transplants bring their professions with them, others find new ones. Mark Palmer and Anthea White, originally from Sydney, moved Upstate in 2017. The couple had worked as musicians in the West Village and Brooklyn before opening Village Coffee and Goods in Kingston, a beloved spot that stocks locally made products. "We felt like there was something special happening here. It was early enough that we could get in on it," says White. They still play gigs, but most of their time is devoted to running the bustling shop.
"We felt like there was something special happening here. It was early enough that we could get in on it"
Twenty miles southwest of Kingston, Italian photographer Fabio Chizzola and stylist Laura Ferrara bought the abandoned Westwind Orchard as a weekend escape and ended up running a farm. After losing a crop in 2009 Chizzola learned the importance of diversifying, but as a photographer he also knew design was vital. "We worked in fashion for 30 years, so we knew branding was important," says Chizzola. The 20-year project now includes a thriving orchard, restaurant, cidery and shop. Visit on a warm evening – as locals laze on blankets on a sweeping green lawn, chatting over bottles of cider and crispy pizzas – and you'll quickly grasp the appeal of moving to Ulster County.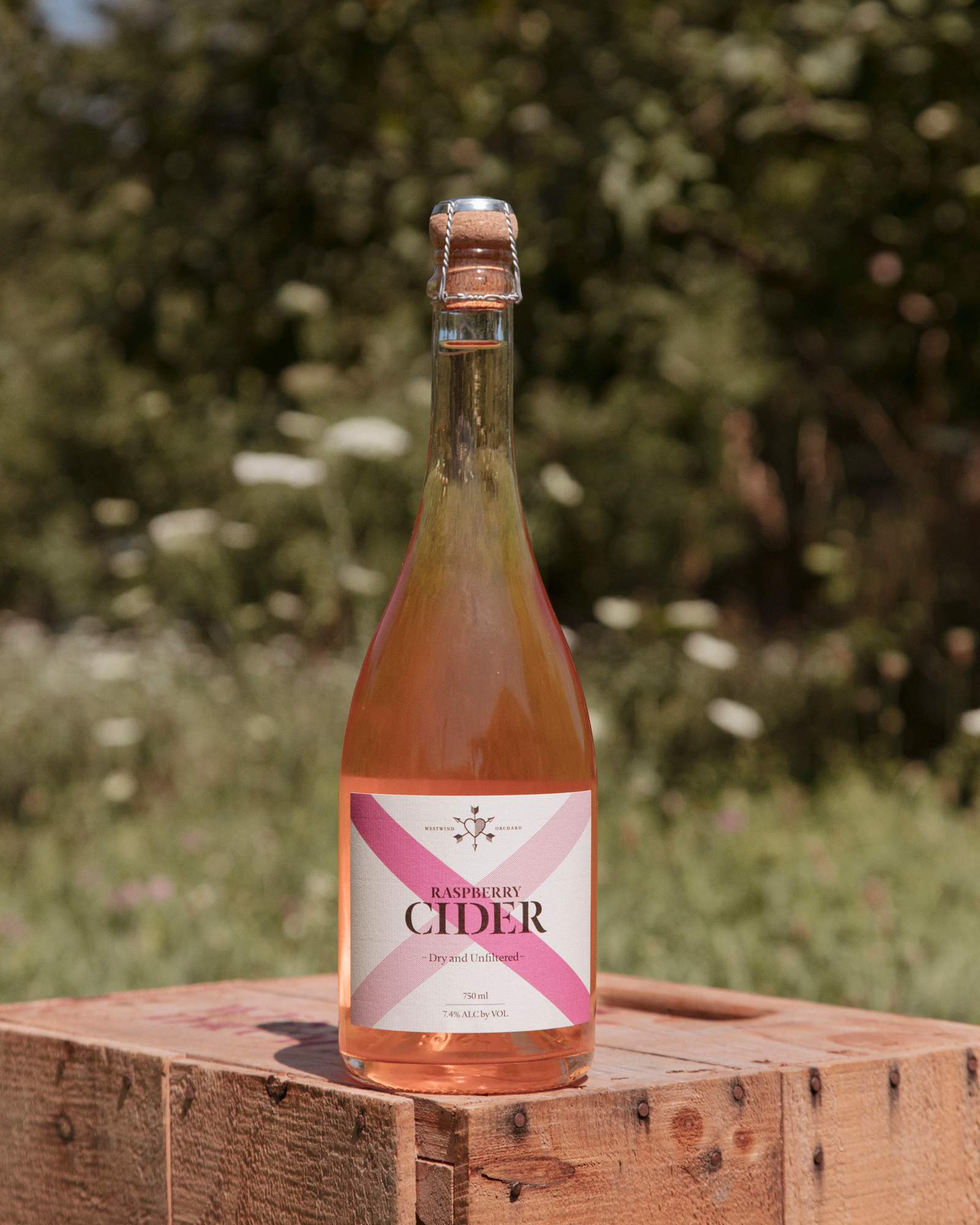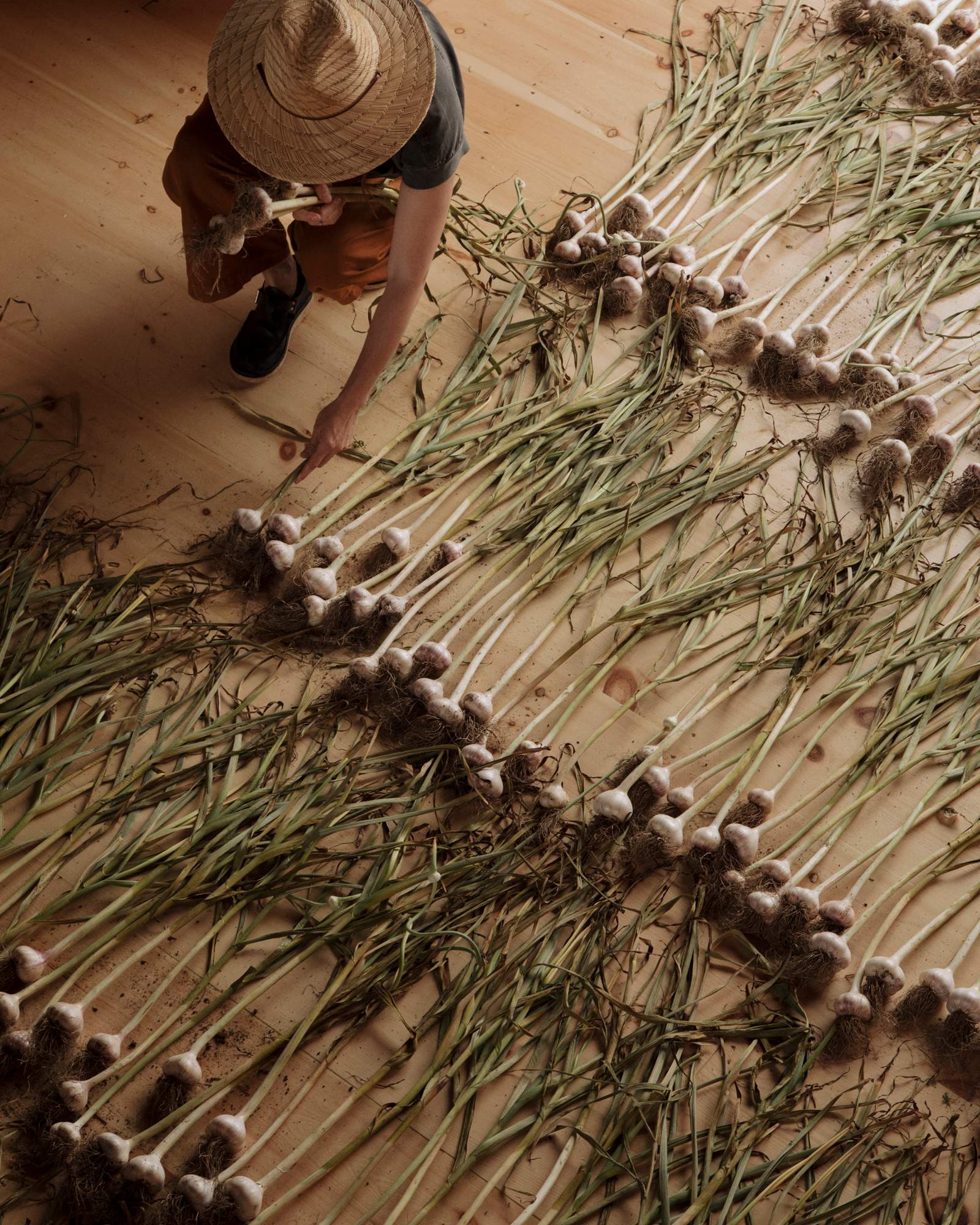 Community is what brings most people to this area. Artist Dana McClure and chef Chris Lanier wanted a space where they could merge their disciplines, so they renovated an 1850s dairy barn and turned it into event space Ravenwood, where they host the pop-up dinners they had started in their apartment in Williamsburg. While the meals are not cheap, the accompanying shop is intended to be inclusive. "You can come in for a coffee or a $3 (€2.50) bunch of kale but there's also a $4,000 (€3,500) tapestry on the wall," says McClure. "This side of the river is considered more of the Wild West, where things are remote," she adds. "People like that it's not defined yet, so they can contribute to what it becomes."