The studio / Global
Space exploration
Creative businesses need studios where people come together. These three companies show how you can create inspiring projecs and still have money left in the bank. Steal their ideas.
For small-business owners and heads of growing start-ups, a well-designed office to call one's own has long been an essential part of building the brand. Although recent events have led to noisy calls for a remote-working revolution, we believe that a physical base is key for companies of all sizes. This is particularly true in the creative sector, which requires multiple good minds to be working together, under the same roof. Yet emerging brands in these industries are often prone to slim profit-margins and can be constrained by budgets. Thankfully, in the design industry, no challenge is without a solution. With this in mind we've sought out three new studio set-ups that didn't break the bank. Theirs is a lesson in how your firm could stand to benefit from innovative architecture and thrifty business thinking.
69 /100
Interior design specialist that put a quick twist on a dance hall
Esrawe Studio, Mexico City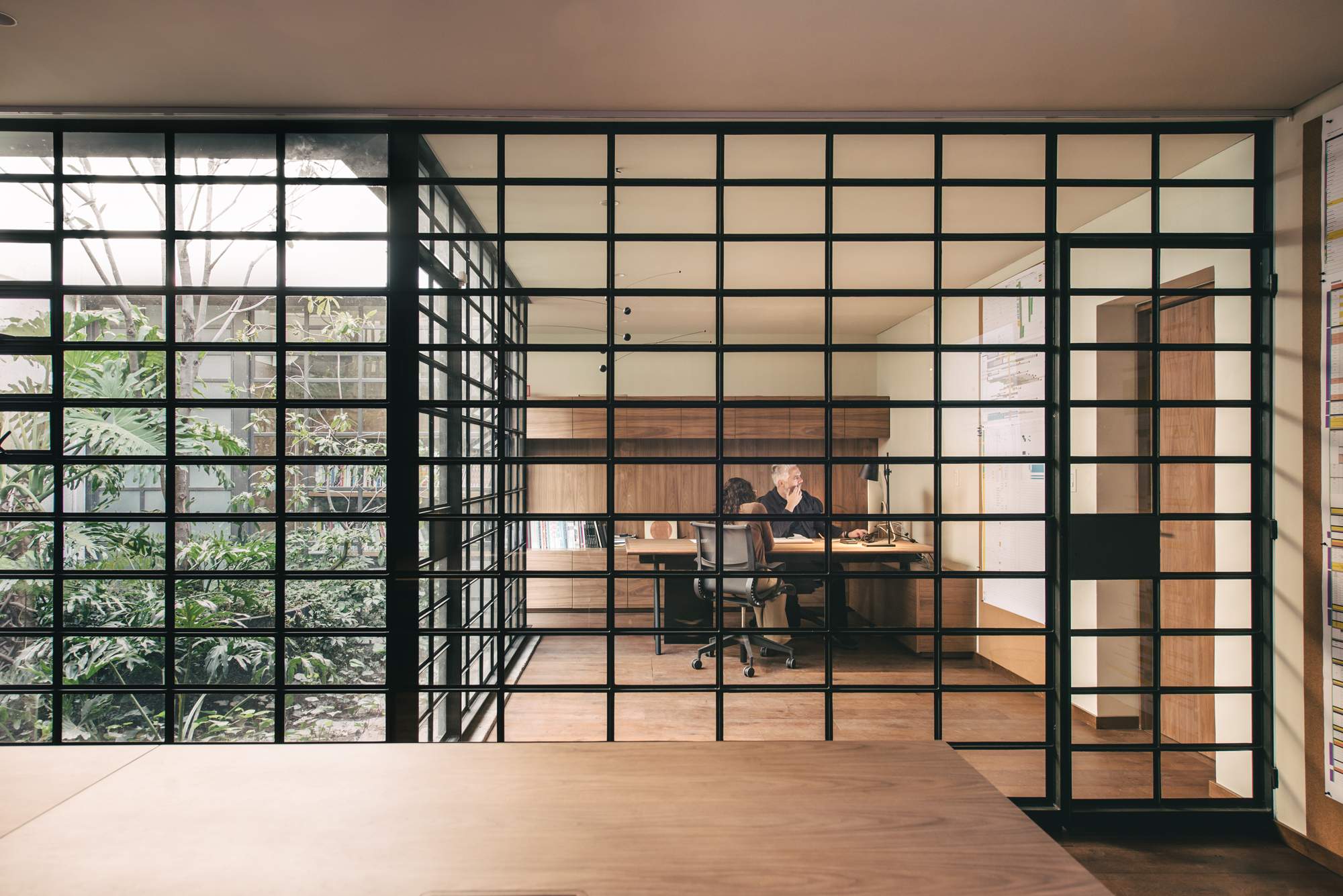 A multi-disciplinary architecture, product and interior design firm, Esrawe Studio recently moved into a new headquarters on a leafy street in Mexico City's Roma Norte neighbourhood. Here, practice founder Hector Esrawe has overseen the transformation of a rundown 1950s dance hall into a breezy open-plan studio. According to the designer, its delivery on a small budget and its success as a workplace is all down to its efficiency. "Every project is contextual for us," says Esrawe. "This project – our studio – revealed that we needed to express the most out of the least."
In terms of build, this meant retaining the structure's timber frame while removing a false ceiling to reveal an existing wooden one above. Additions have been minimal too: new concrete floors and a handful of concrete beams were introduced for essential support. The walls were freshly painted white and skylights were also added to allow natural light to pour into the space, improving the building's overall energy efficiency (the team need only turn on the lights as the sun sets).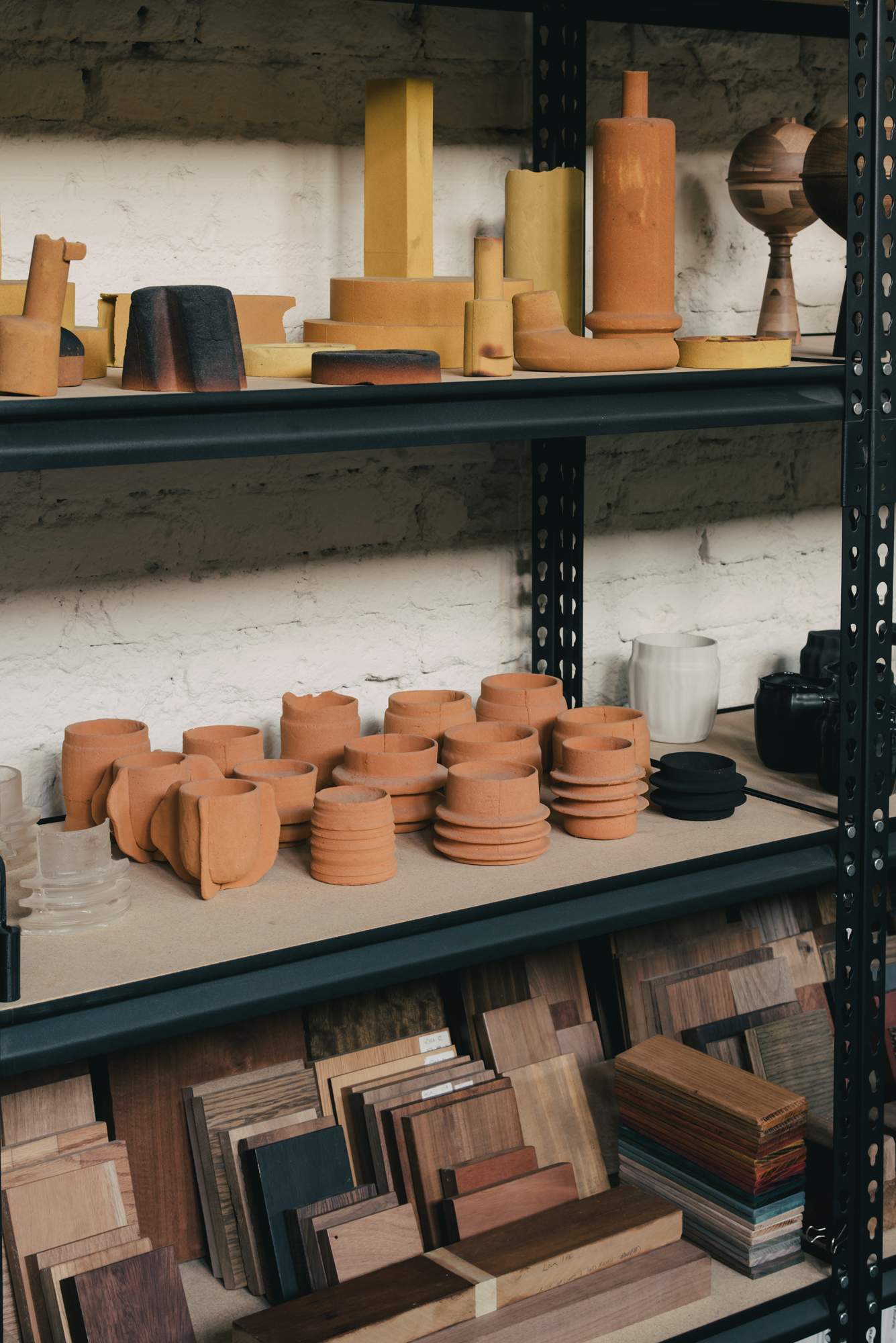 Perhaps the most significant initiative has been the creation of a plant-filled outdoor area on the ground floor, as well as the establishment of a lush rooftop terrace. Both have enhanced the team's output. "We don't believe in staying in a single spot for the whole day," says Esrawe. "The garden allows our teams to have informal meetings and to expand their areas of work." This is crucial for a company such as Esrawe Studio, whose designers thrive on the cross-pollination of ideas. For a small investment, these outdoor spaces now play an important part in the employees' daily workflow.
"Sometimes the perception is that adding nature will involve a bigger expense but that's not always the case," says Esrawe. "Through smart planning you can integrate open areas and nature, and really create a more efficient workplace."
70 /100
Design agency that can switch in an instant with modular furniture
Bureau Borsche, Munich
For Munich-based Mirko Borsche, owner  of branding and design firm Bureau Borsche, the key feature of its workplace is a simple modular-furniture system. But the D2 – which he developed with German furniture company Wagner, Berlin architects aas Gonzalez Haase and industrial designer Stefan Diez – is nothing ordinary. "We asked what the office of tomorrow will look like," says Borsche, showing us the space that his 12 staff members occupy. "The answer? Sustainable but also futuristic."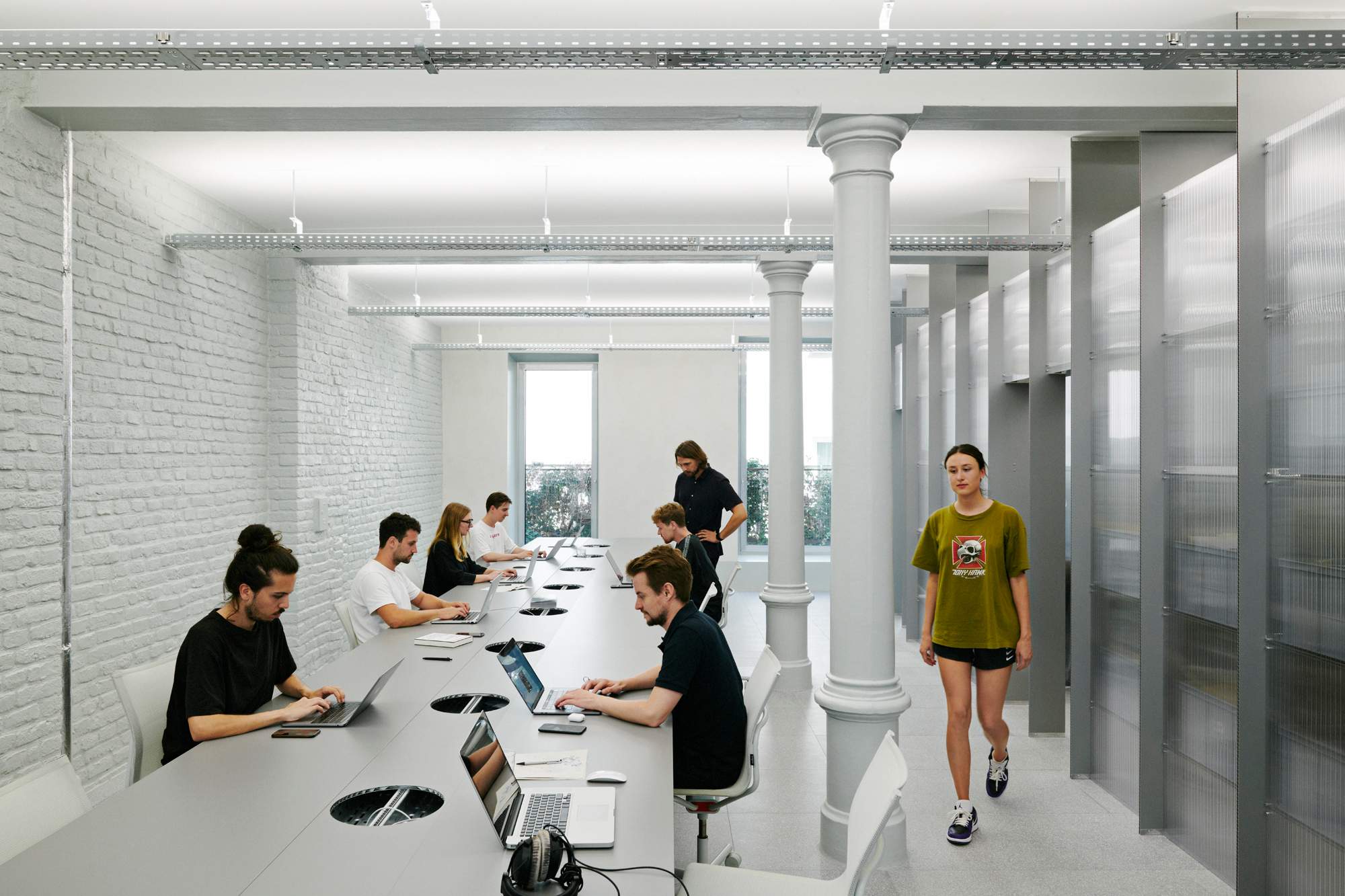 The D2 system was used to build the central island desk and the huge shelving units that rise to the ceiling, which also divide the space. Formed from aluminium components and grey fibreglass plates, D2 fits together "like Lego" to create a flexible interior design solution. "It helps us to maximise the space because every square metre in Munich is expensive," says Borsche. The office is a reflection of the modern, minimalistic aesthetic that the firm deploys on projects for fashion brands such as Balenciaga, Nike and Etudes, and Borsche's fastidious attention to detail is stamped across the space even when things have been done on a budget. aas Gonzalez Haase helped him to transform a series of rundown rooms. The results include an airy retail space and a sleek metal-caged outdoor area, where vines will shade alfresco lunches.
"D2 helps us to maximise the space because every square metre in Munich is expensive"
Yet it's the studio that's at the business's heart. Because the D2 sits in a neutral base, the interior design can evolve alongside the firm. "So much interior architecture is material-based – and materials date," says Borsche. Here, due to the system's exchangeable elements, the aesthetics and the form will move with the times. 
---
71 /100
Architecture practice that makes its staff feel at home in the office
Hojo Sanci, Kamakura
Although it has its advantages, working from home is not always an option, particularly in Japan where living spaces can be on the small side. One project in the city of Kamakura, only about 50km from Tokyo, offers an ingenious compromise: a fully functioning office that feels more akin to a stylish home. Hojo Sanci (pronounced San-chee) is in a leafy residential district of the easy-going city, which was once the capital of Japan. The old wood-framed building, situated on the quietest of back streets, was previously a home. Jo Nagasaka and his studio, Schemata Architects, transformed it into a shared working space for creatives.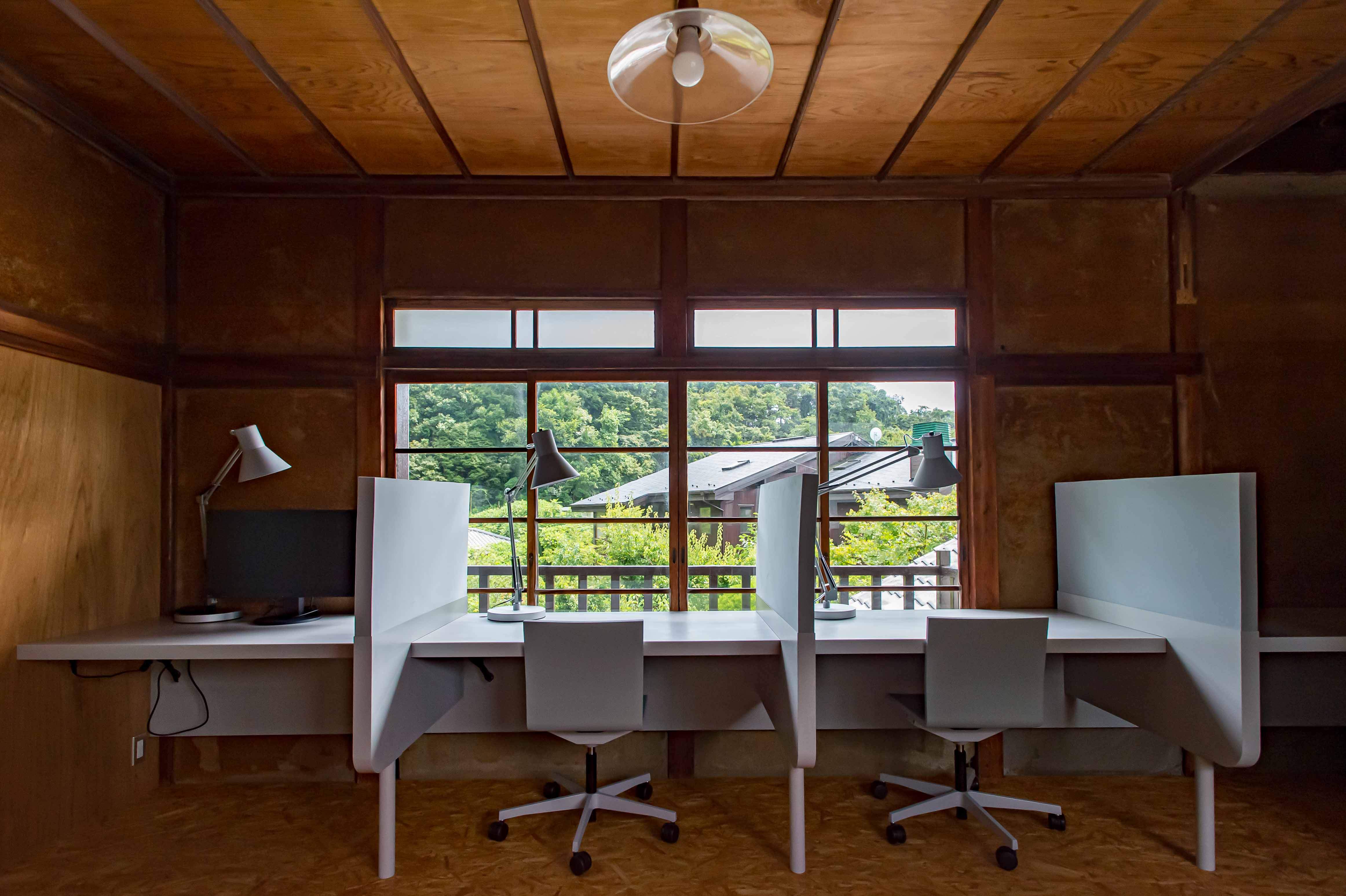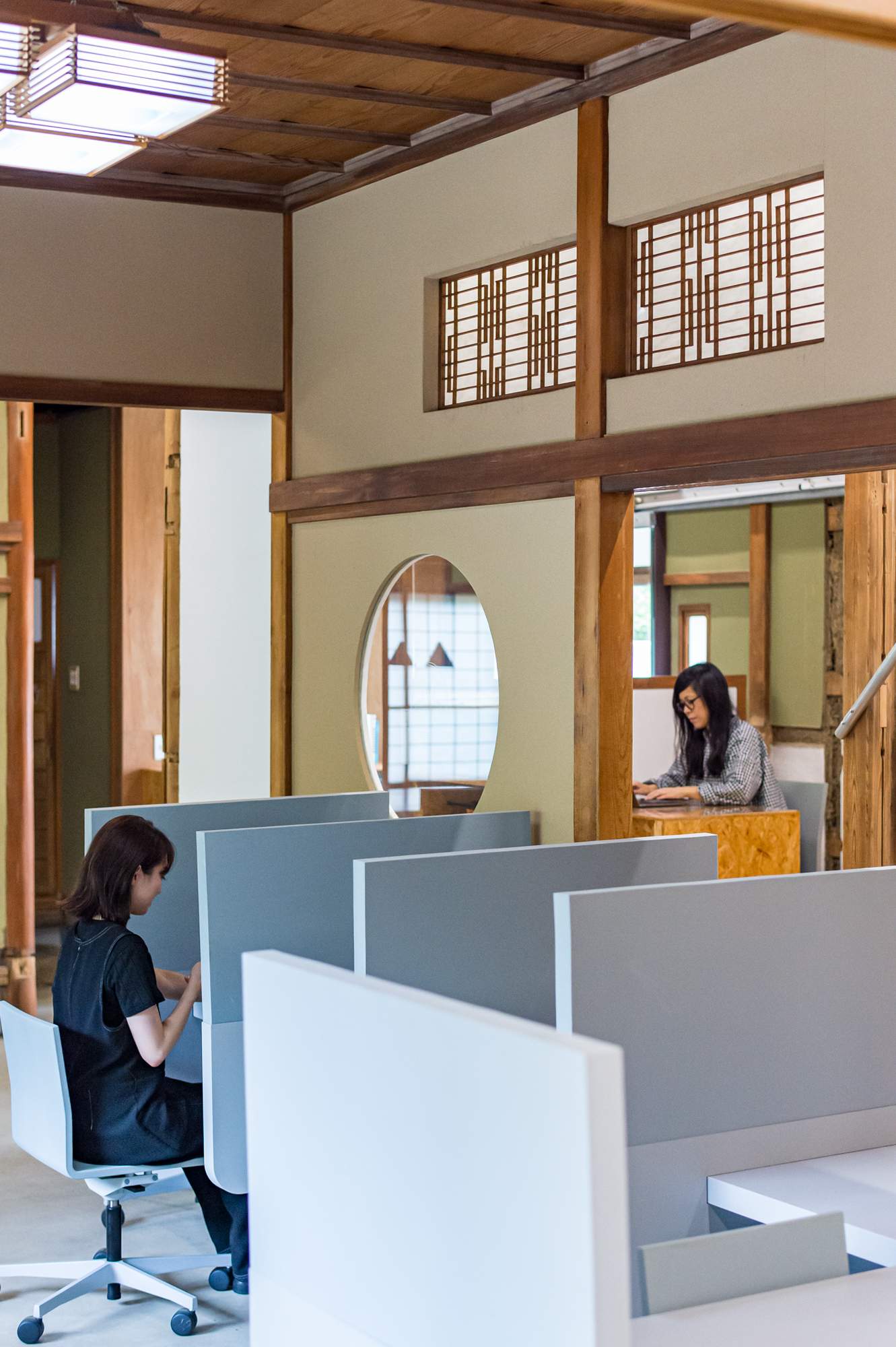 Nagasaka's work is often characterised by a raw, industrial quality but here he has performed a light renovation, keeping the existing structure intact and exposing the traditional building materials of wood, plaster and earth. By simply removing the sliding doors that once divided the interior, Nagasaka immediately opened up the space. The wooden roof is now on show and all the original features are largely just as they were.
"The existing wall and ceiling finishes of the 90-year-old house had a distinct beauty that evolved over a long period of time," says Nagasaka. "I decided to keep the finishes as they were while partially exposing the structure underneath in places."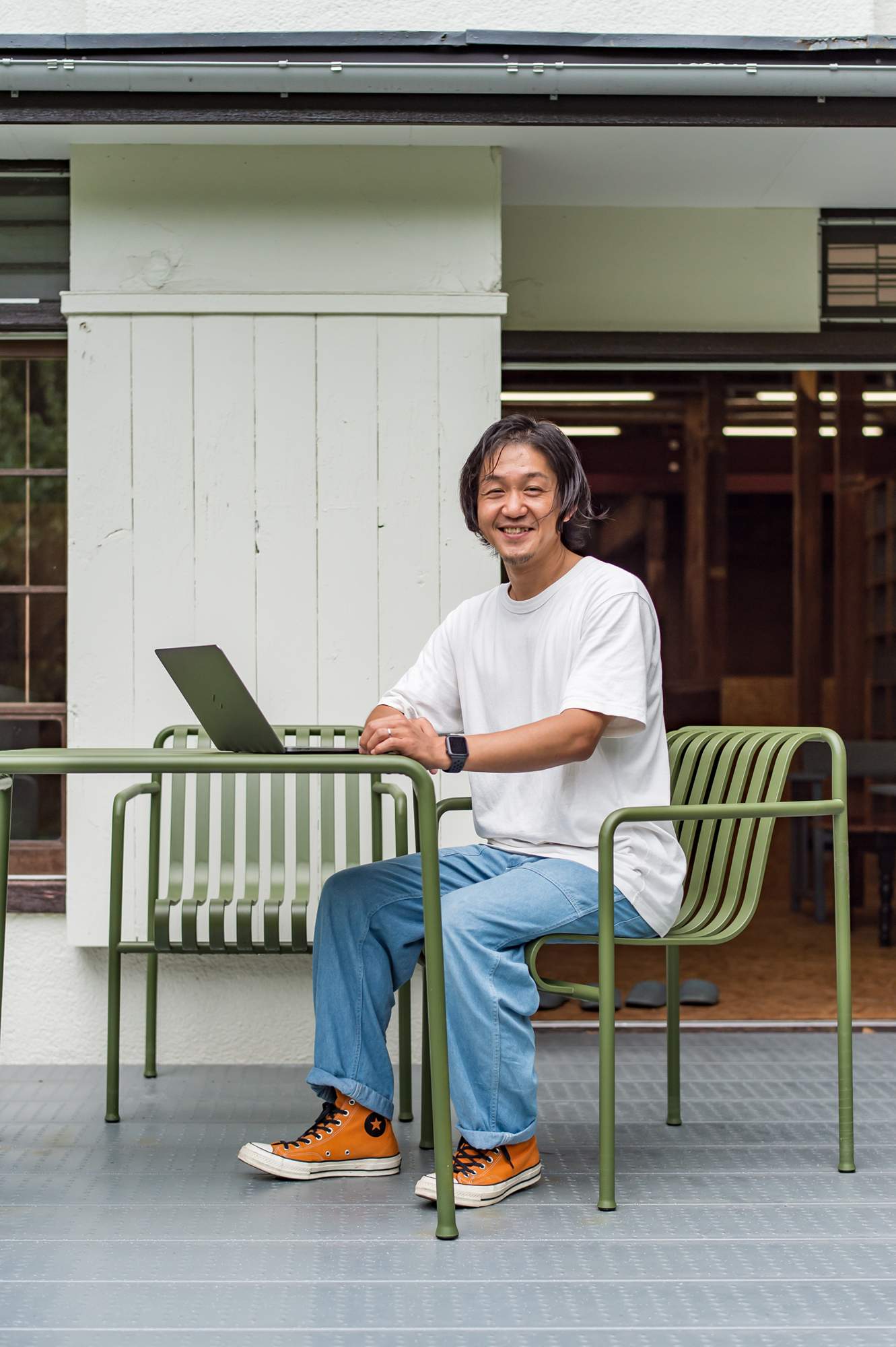 Different spaces are gently defined by varying floor heights. The garden, planted with maples and hydrangeas, is beautifully tended. A table is set up on a terrace, where the only sounds are those made by cicadas and birds. Electric bikes are available for tenants who wants to make the trip into town. Lockers and a photocopier are discreetly hidden behind a wall of storage boxes and there is a neat open kitchen.
There are also two meeting rooms. One of these is a tatami-floored garden room with a low table and a flat-screen television in the tokonoma (alcove), where a painted scroll would usually hang.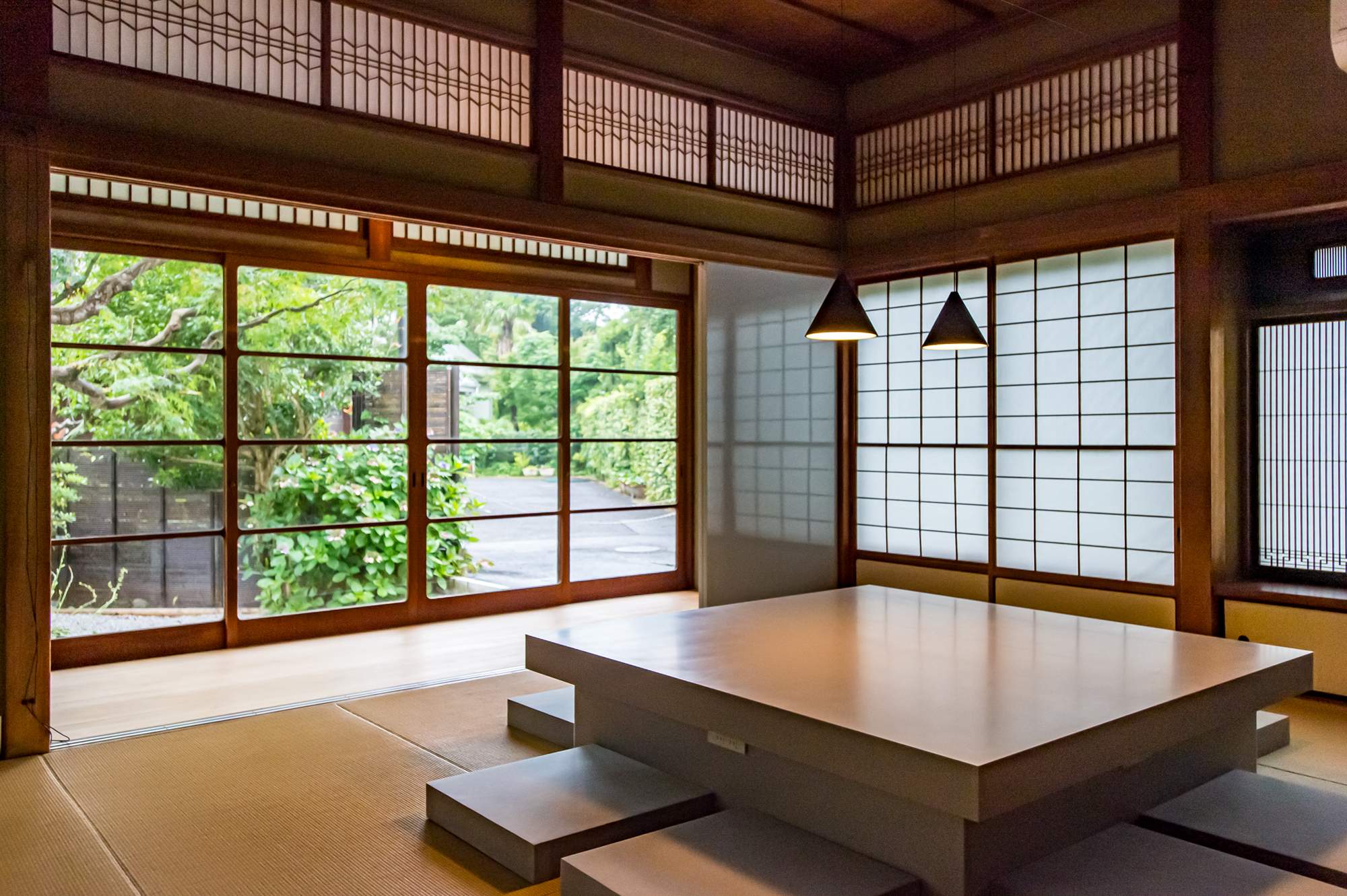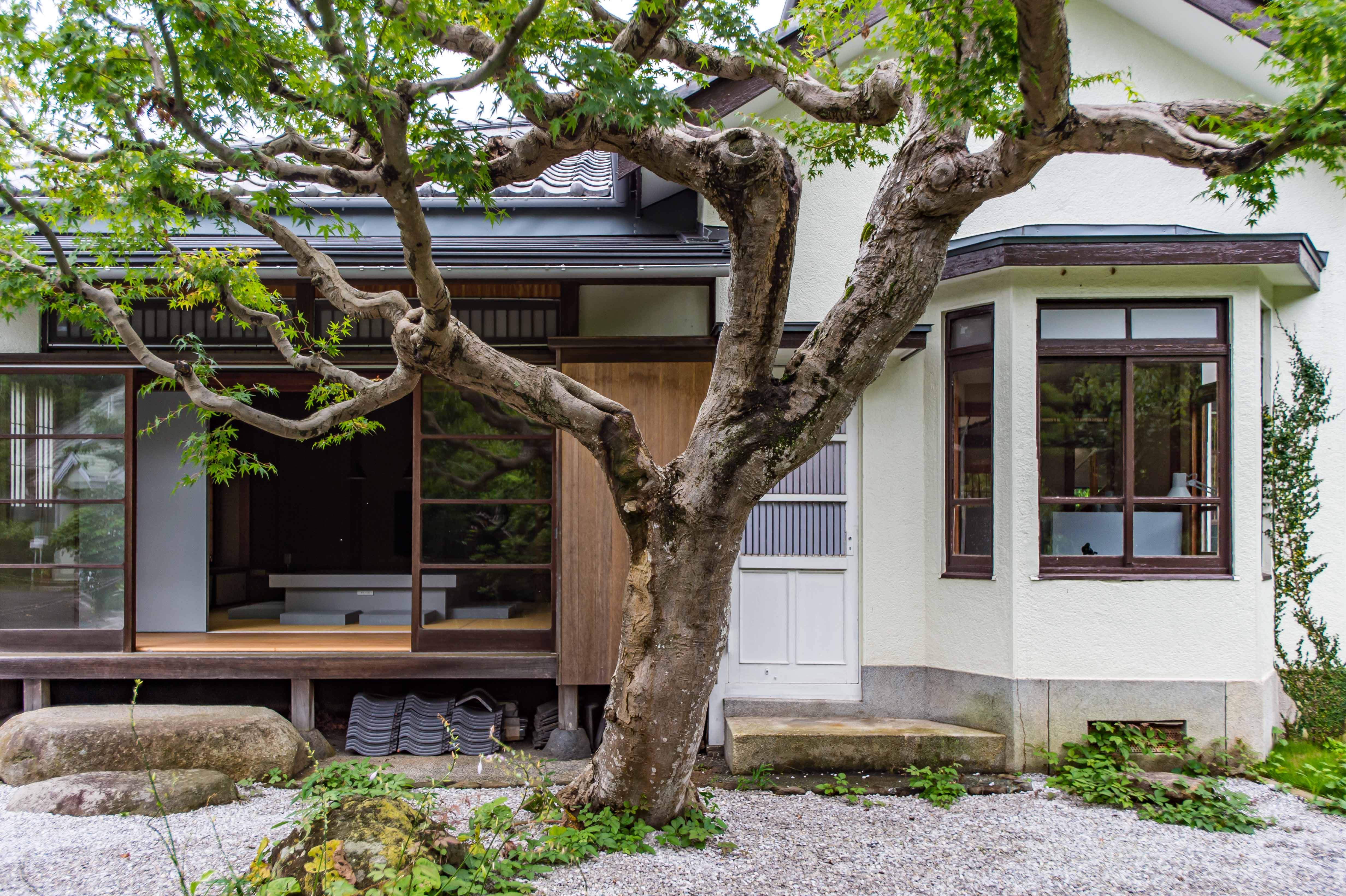 The tenants are a select group, drawn by word of mouth. Tomohiro Kaji, a former creative director at Uniqlo, runs his brand agency Tomodachi from Hojo Sanci. "I moved here from Tokyo last year," he says. "I'm interested in helping Japanese brands go global by telling their stories. A friend said, 'If you like surfing, history and local culture, Kamakura is perfect.' I enjoy the trip to Tokyo too: it only takes an hour and it's easy to work on the train."
In a residential district of the city, this is an office that feels more akin to a stylish home
Akiko Yamamoto, another former Tokyo resident, runs a business distributing aroma diffusers to hotels, shops and offices. "I have a young daughter and I wanted to change my working environment," she says. "Now I live only a two-minute walk from the beach and I can cycle to work in about 10 minutes."
Events are held in the office from time to time and the garden is a great spot for an evening drink. Hojo Sanci is an inspiring example of what the office of the future could look like – and it's been formed with the gentlest of renovations.
PHOTOGRAPHERs: Genevieve Lutkin, Christian Kain, Kohei Take