Brand makeovers / Global
Window of opportunity
When competition is rife and industries are slow to evolve, it takes a smart business leader with a strong vision to reposition their brand – or come up with an entirely new take on a ubiquitous product. We meet three brands that have come out on top thanks to their unique offering.
21/100
Green revolution
Kremer, Germany
Coming into 2013, Alexander Kremer should have been feeling pretty good about himself. The garden centre-industry in Germany, in which his century-old family business operated in, was thriving. In spite of a global economic crash in the previous decade, 2011 and 2012 had been very successful years for his company, with the weather forming blissful growing conditions and setting the industry up to prosper. Yet for Kremer, fourth-generation owner of the North Rhine-Westphalia brand (which has four shops in the region), something wasn't sitting right. "I started to feel very uncomfortable but I couldn't figure out what it was," he says. "Then in 2013 the weather became bad and everyone in the industry blamed it for bad sales. I realised that the world was changing but we weren't. We needed to redefine our industry."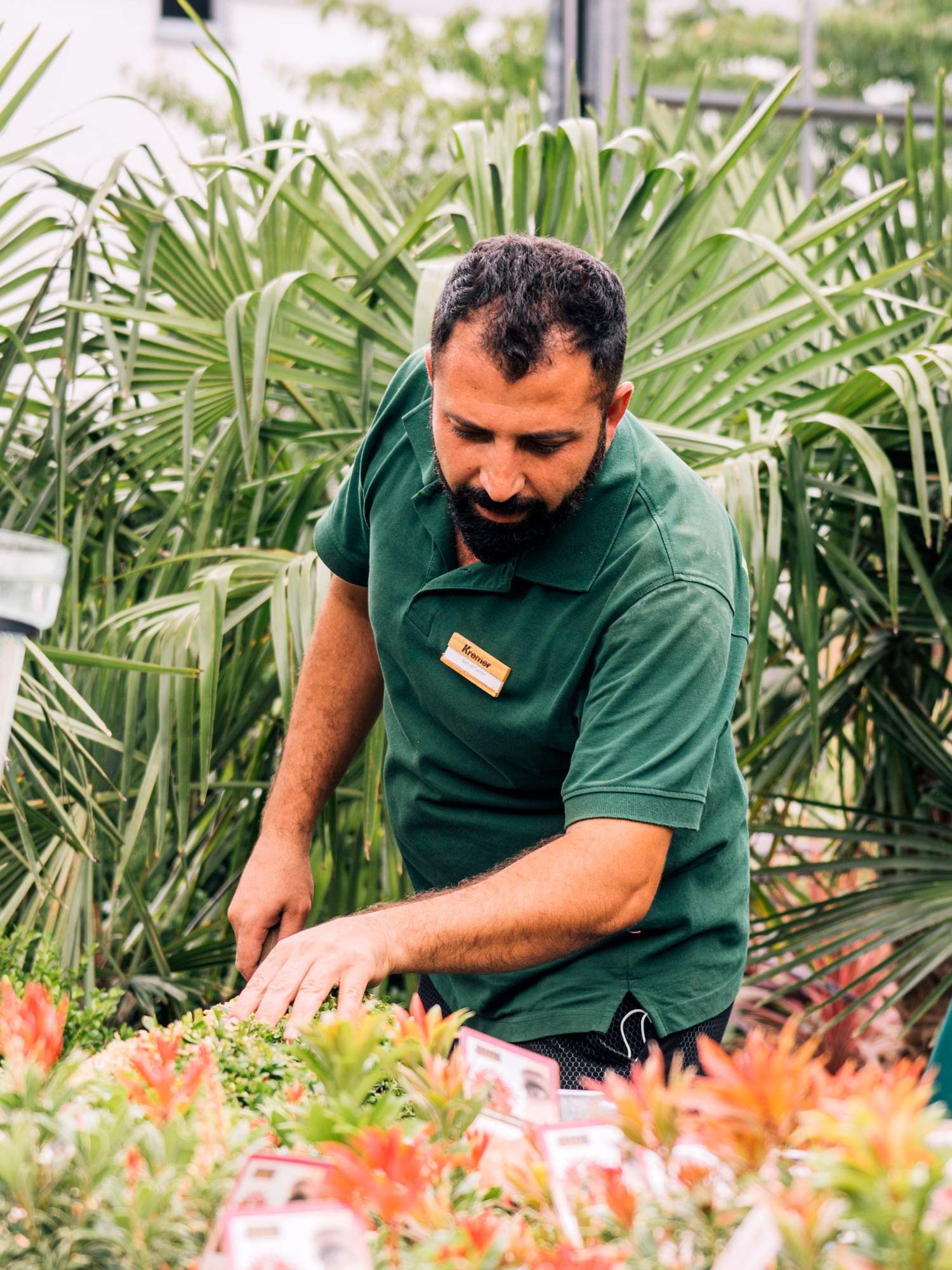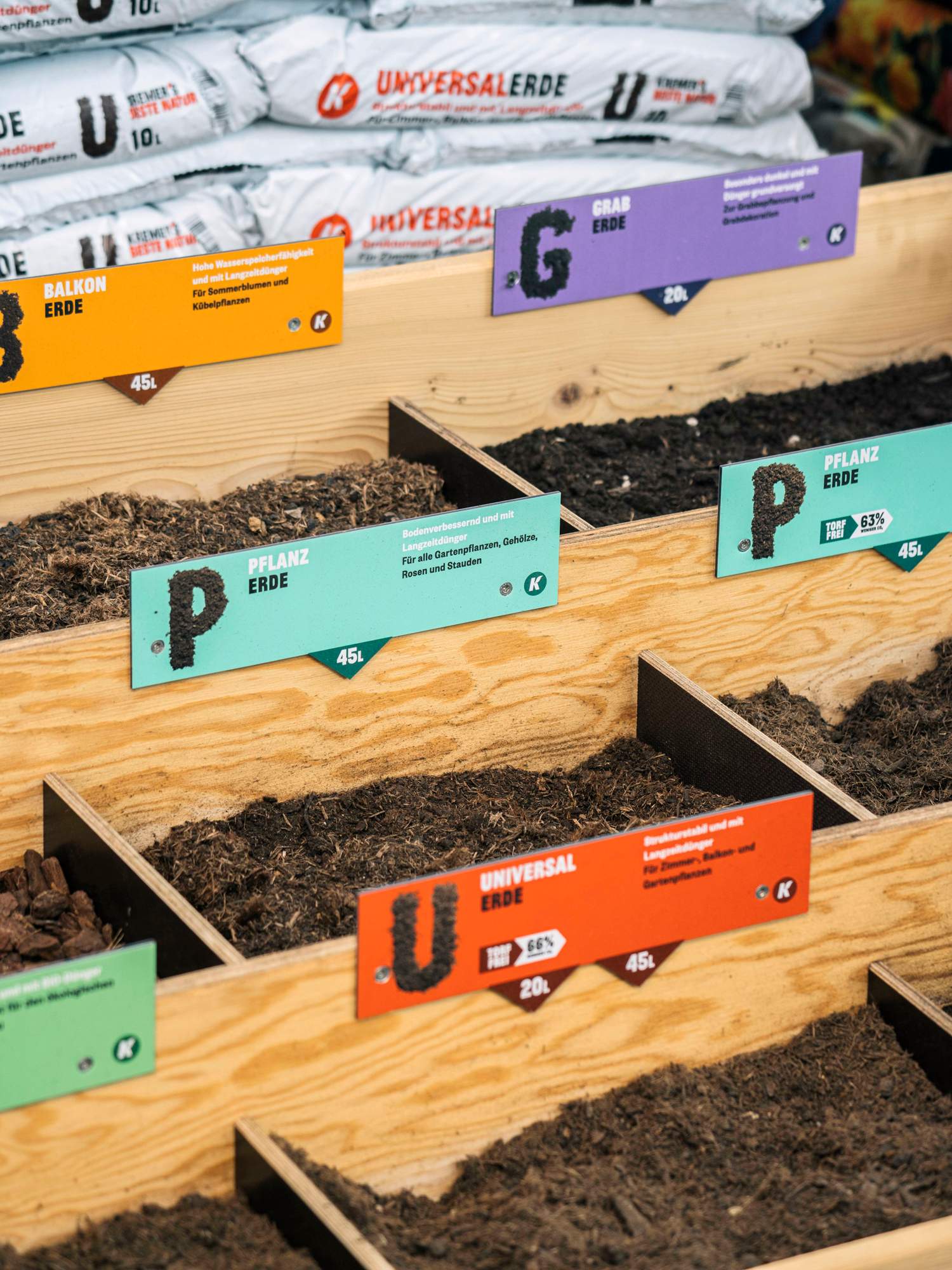 Seven years on, we find ourselves walking through the splendid glasshouses of Kremer's recently opened Lennestadt centre. It backs onto a pristine nature reserve and is filled with lush greenery, some of which is for sale, some simply there to be appreciated. Constructed by South Tyrolean glasshouse specialists RabenSteiner, the fine timber and glass structure is the type of place you might visit to find a palm tree but end up exploring its coffee, museum and leisure areas for a whole day. It's an experience that's very different to that which had defined Kremer in the past.
"I realised that the world was changing but we weren't. We needed to redefine our industry."
"After my realisation in 2013, I called up my brother, who runs a big advertising agency in Hamburg, and told him I need an advertising specialist for this big makeover," says Kremer. "Thankfully, he disagreed with me and told me to get clear about my thinking, that change comes from within and that if I was to take this seriously then adding a marketing layer should be my very last step."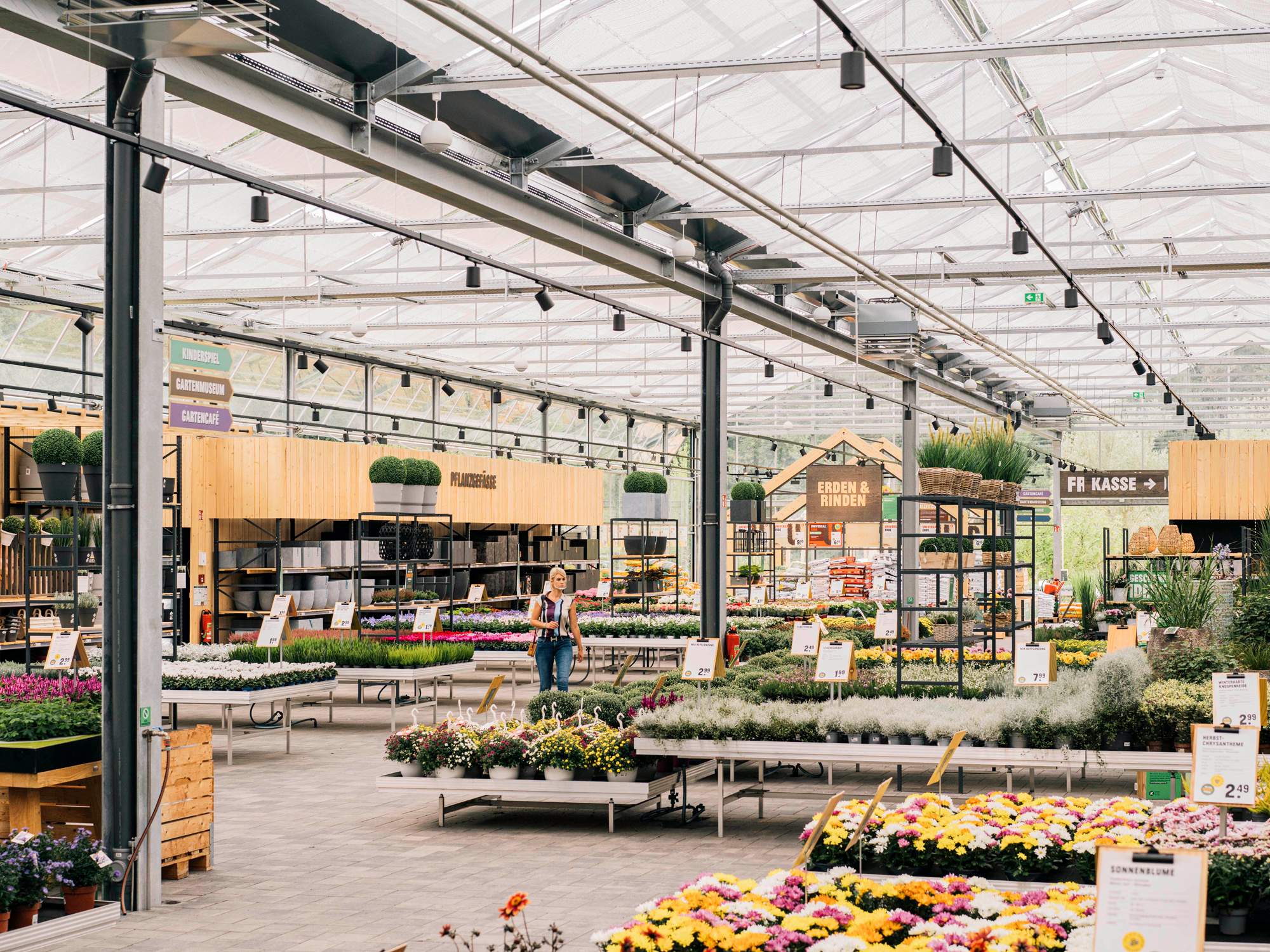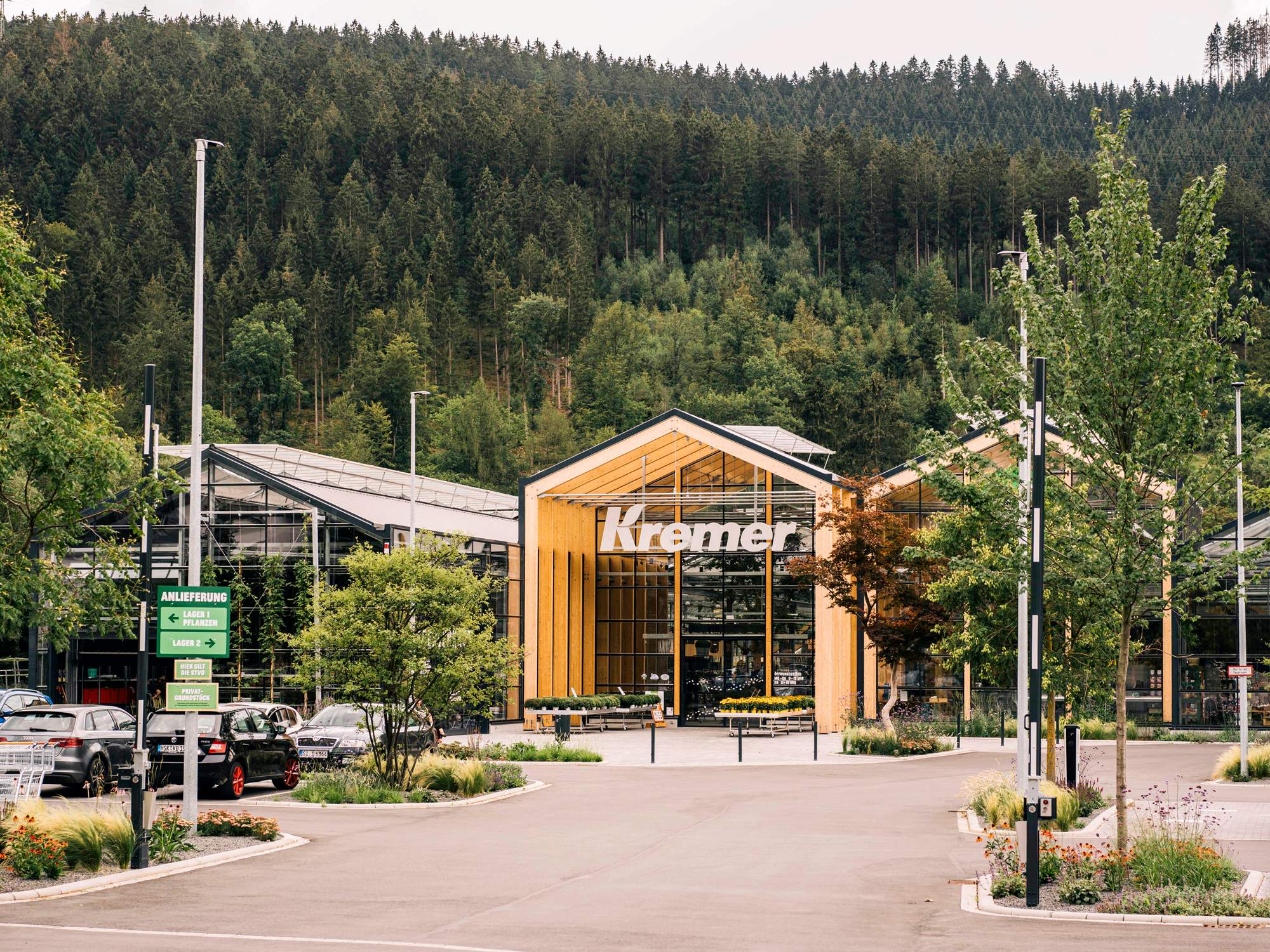 Kremer's brother connected him with Philipp Teufel, a Düsseldorf-based professor in graphic and conceptual design. What Kremer and Teufel, plus a hand-picked team of collaborators, achieved between 2013 and today is much more than just a handsome new centre; it's been a complete overhaul in business principles, a process that has been at odds with a somewhat stubborn industry attitude.
With plants at their core, large garden centres across Europe might seem fairly green. But, in fact, this industry is a fiercely competitive one that often puts profit above the planet's best interests. "We're seeing fewer quality nurseries, less variety and a decrease in quality and sustainability. But the main problem is that the garden centres don't know the gardeners any more," says Kremer, noting that, because of industry consolidation and online ordering systems, those growing plants are completely isolated from those buying them at garden centres, while price wars on plants make things even worse. "When we actually meet our suppliers, we talk about sustainability and they say, 'That is very nice, we should try it. But are you willing to pay much more per plant?'"  Kremer's answer is a resounding "yes".
His aim to reconnect the growers and the garden centres is only growing in ambition. He says that, in the years to come, customers will come to Kremer sites such as Lennestadt to absorb nature, enjoy a day with their family and learn all about greenery and those growing it. And, if they want, they can leave with a plant too. Customers will pay more for products where they truly feel connected with their provenance and are ready to buy into the green experience, he believes. "We're already seeing this in our newest shop," he says. "We have the smallest range of products at our new centre but the highest average customer turnover because we have the right items on sale."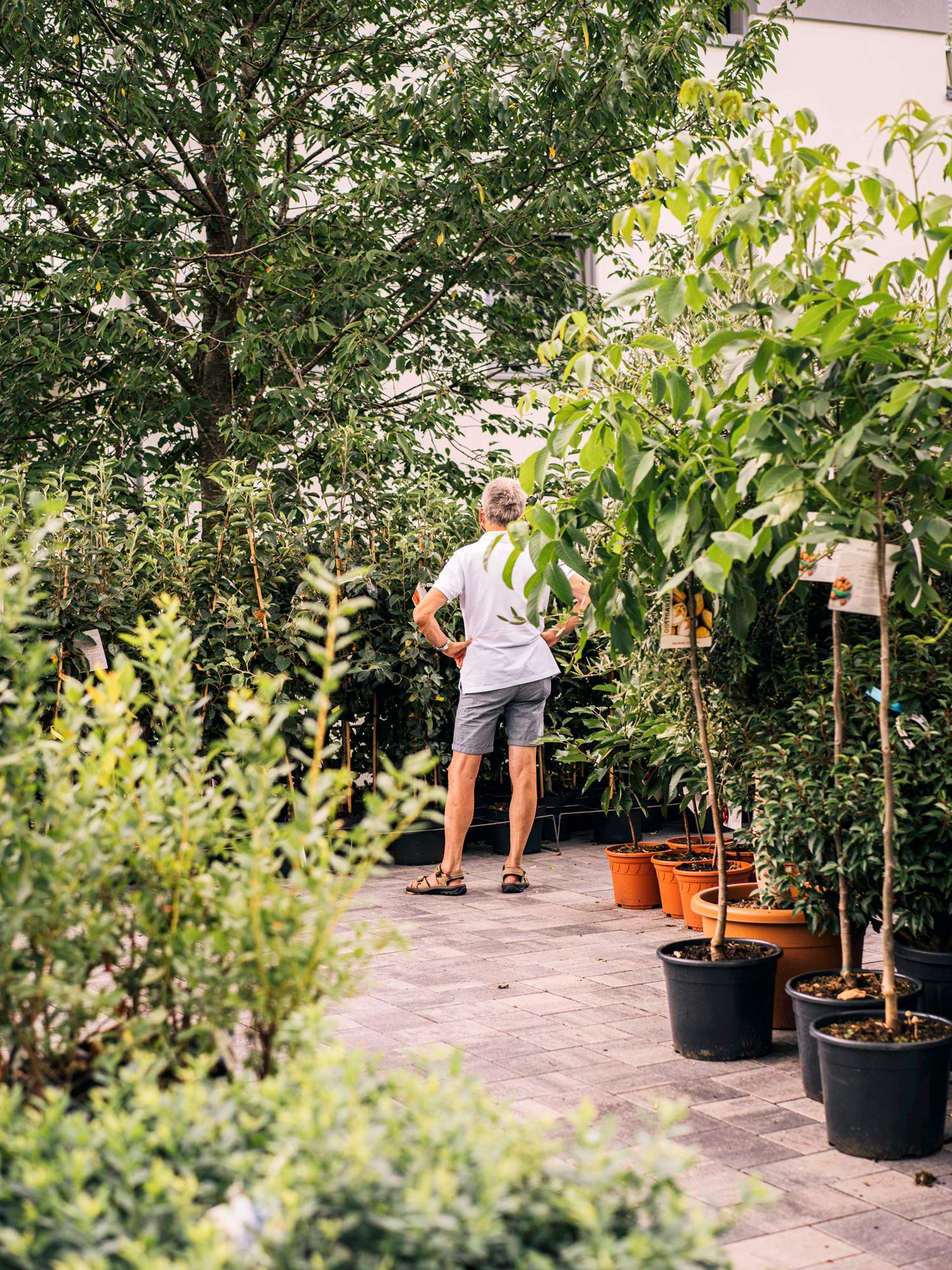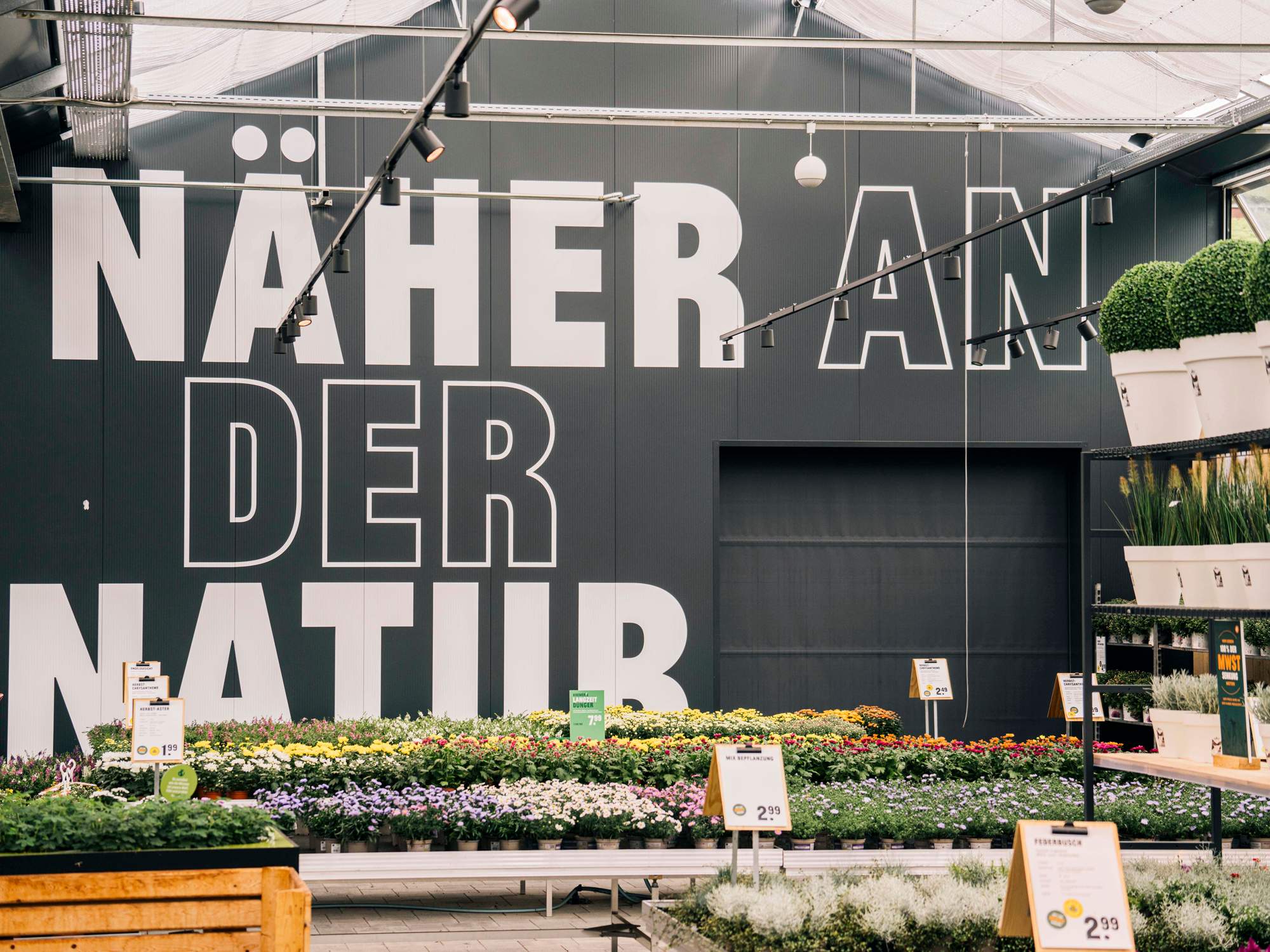 While Kremer thinks big-picture, he remains busy cleaning up industry practices. He laments that there are not enough sustainably produced products to fill his centre and he also doesn't want to isolate customers who've been coming to the company for decades by only offering expensive eco-products.
"There are no easy solutions but what I see in many garden centres is sustainability conversations ending up as greenwashing," says Kremer. "But the consumer recognises that this is not a true message. Our approach is about creating an attitude; it has to be real, not marketing. And you have to really keep it in your heart and be honest about the things you are doing."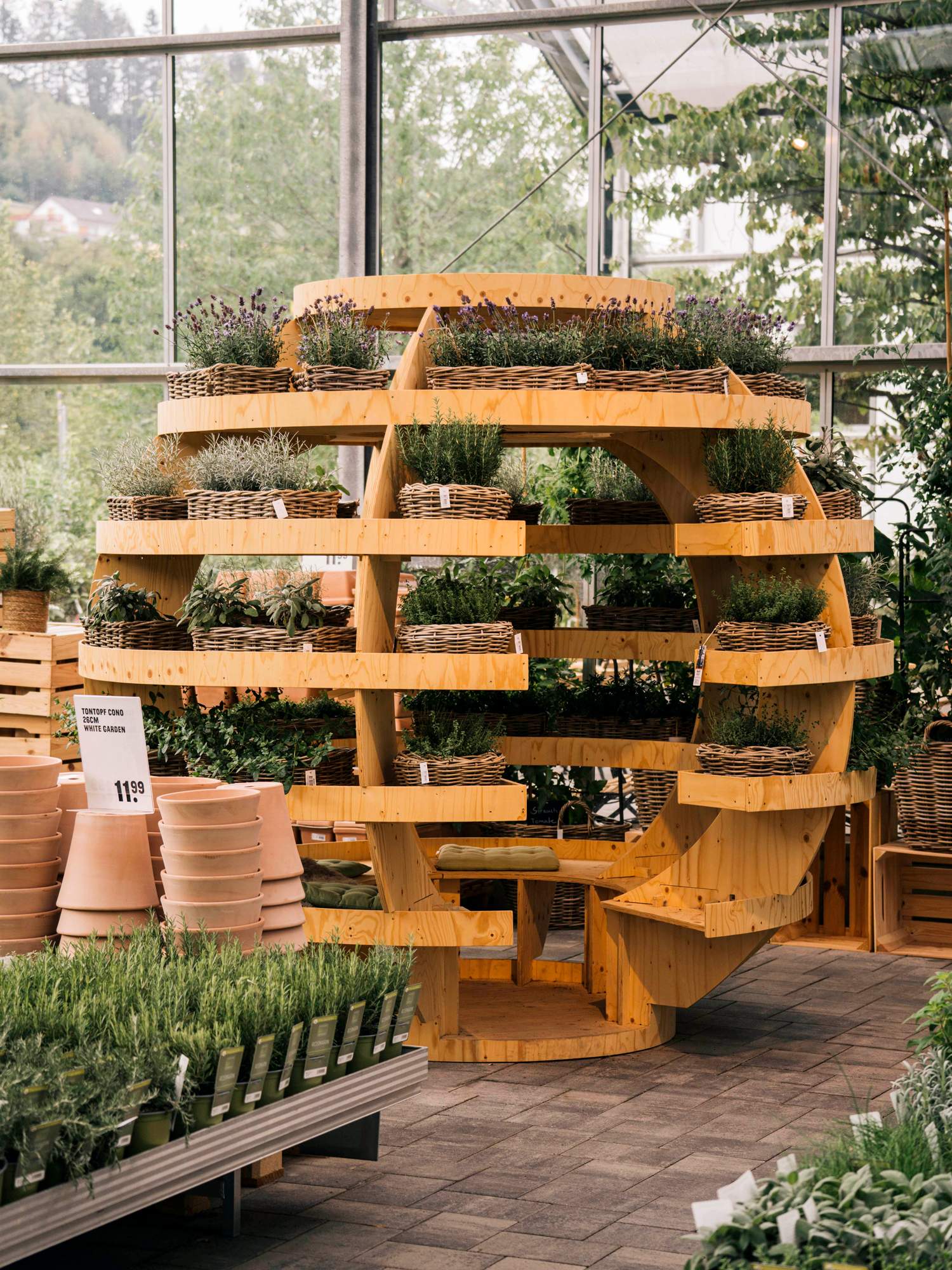 Kremer believes that a customer is more likely to respond positively when they challenge a business about a problem and the business owner admits that they are working on it and are not simply addressing the issue superficially. "You can feel if a business is genuine or if it is artificial," says Kremer. "It is more than the product; it's the whole philosophy. It's the atmosphere, the people, of course the product too. But it's the effort that you can feel in a place – that is the thing that customers respect the most."
---
22 /100
Pearly whites
Selahatin, Stockholm
Simply put, Stockholm's Selahatin is the world's most sophisticated toothpaste brand. Launched by former magazine editor Kristoffer Vural in 2017, it was created to bring beauty to the oral-care industry and has since grown to offer artisanal toothpaste in high-end shops across 20 countries.
Combining elements of Nordic minimalism, exotic flavours and Swiss science, Vural has set about creating a smart business model. Oral hygiene has long been about intensive repair and fighting cavities rather than beauty routines. Vural explains why people are willing to pay a premium to make toothpaste a more enjoyable part of their daily rituals. 
Why does oral care need a premium makeover?
While this is a category that has been solely focused on function, we see no real barriers to converging emotion with functionality. I'm interested in artistic expressions. With Selahatin you don't have to choose between high-quality products or aesthetics, scent and taste; you can have them all.
Why now?
It's one of the few personal-care products that hasn't changed over the past 50 years. Take a peek in any cabinet and you'll notice that there are brands that combine beauty and science everywhere except for oral care.
How do you turn a product as ubiquitous as toothpaste into something that people want to pay a premium for?
People won't pay extra for a good product but they will if it's a great product that leaves an impression. The feedback we have had is that it's easy to swap out toothpaste for ethical, beautifully crafted products once they stay in our mind.
Who should be capitalising on this opportunity?
Thoughtful retailers know how to introduce ideas around new personal hygiene rituals but it will probably take general stores and multinational supermarket brands some time before they will start adding soft values to oral care. The hospitality industry should introduce unexpected ceremonial moments as part of the bathroom experience and airlines should include subtle memorable details, such as a minimalist, great-tasting toothpaste in their amenity kits.
---
23 /100
Made to last
Emeco, USA
For many companies, planned obsolescence is a key strategy. But when Gregg Buchbinder took over chair-maker Emeco he went in the opposite direction, combining durability with cutting-edge technology and materials. The company was founded during the Second World War to make recycled aluminium chairs for the US navy. They were fireproof and salt-waterproof but, most importantly, "these big, burly sailors would destroy everything except these chairs," he says.
When Buchbinder bought Emeco he made two big changes. First he turned it "into a design furniture company" off the back of a chair by Philippe Starck. Since then, the business has worked with the likes of Jasper Morrison and Barber & Osgerby. In more recent years Buchbinder has ramped up upcycling and sustainability. "Because our chairs are so strong they have lots of applications," he says. "We supply universities: they like the environmental message but also the kids can't destroy them." The same is true for hospitality clients. "We sold 1,000 chairs to the Hudson Hotel in New York 20 years ago and every single one is still in use." 
PHOTOGRAPHER: Marcel Wogram