Where to do business 2021 survey / Ericeira
All is well
Think you need to be in a big city to make a success of your start-up? Get with the times. Remote working and relocation were becoming ever more popular even before the pandemic. And a brainy bunch in a surfing spot 30 minutes from Lisbon are riding the crest of a wave to create a technology hotspot.
The former fishing hamlet of Ericeira, about 45km north along the coast from Lisbon, is a surfing mecca, famed for its consistently high-quality waves. But recently it has been attracting more than just surfing types and weekenders, with increasing numbers of entrepreneurs choosing the laid-back town as the perfect base for both raising a family and starting a business. "During the pandemic we saw many digital nomads here," says Mariana Ricciardi, founder of Salt Studio, a co-working space in the town. "Web developers, programmers, data analysts – people whose work allowed them to be remote for the lockdown months. Now most of our members are either setting up their own businesses and relocating permanently – or are in talks with their employers to do so."
Ricciardi opened Salt Studio in 2019 after she opted out of her small Lisbon apartment to try life by the sea. "When I arrived, I was working as a freelancer and it was impossible to find anywhere decent to work from," she says. "I had two children at home and needed a quiet space. I thought that if I'm having this problem, others must be too." Ricciardi's hunch paid off: shortly after opening the site she was managing a waiting list of mostly northern Europeans in dire need of a desk, a good internet connection and a sense of community.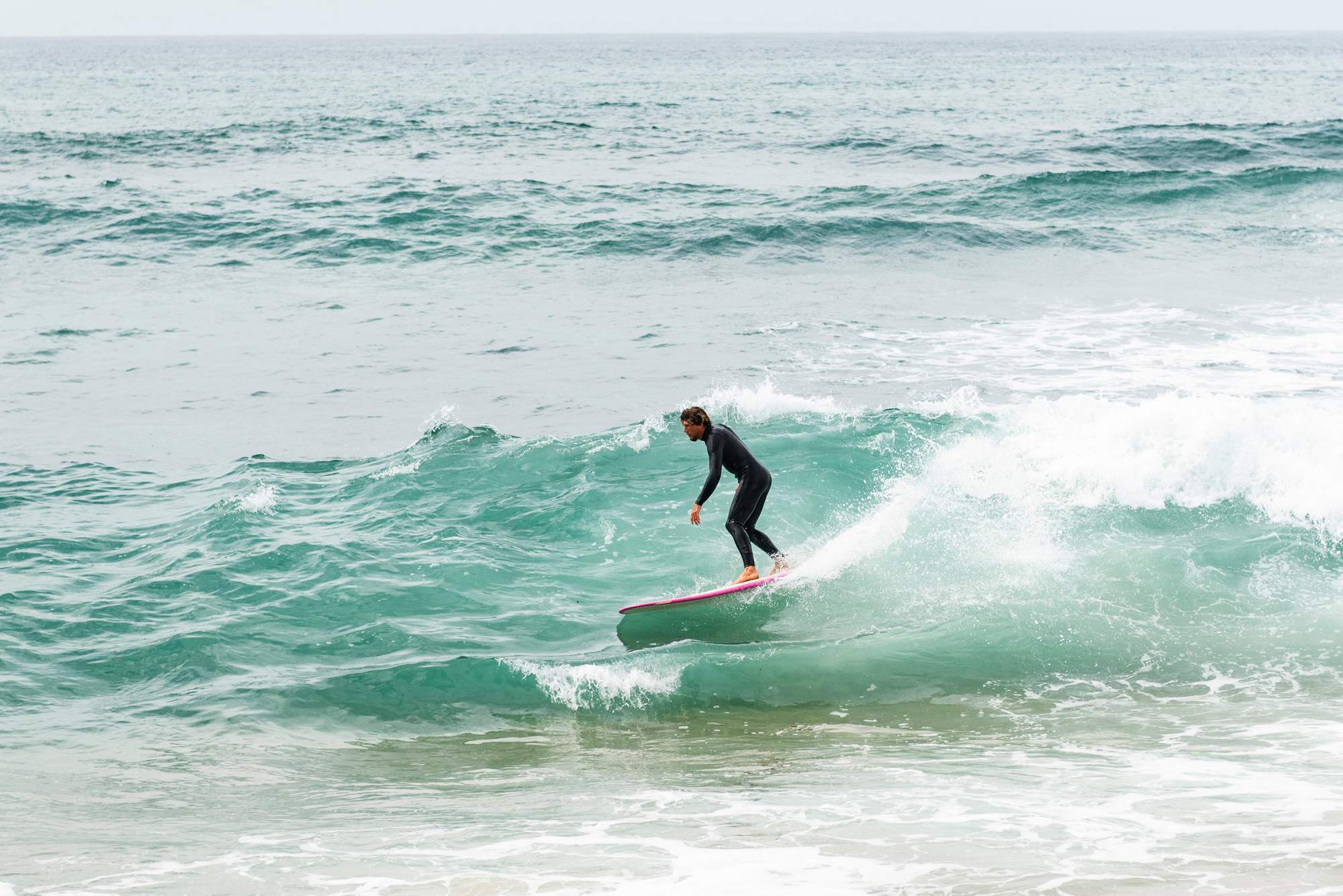 Trying out your skills on a board is a must for anyone arriving in town. Here are the three spots that will get you ready for the sea:
1.
Boardriders Quiksilver
This shop, event space and skate park cemented Ericeira's reputation as a hub for surf culture in Europe. This is where you'll find the biggest selection of gear in town as well as foreigners and locals mingling over poké bowls, beer and live music on most evenings.
Largo São Sebastião 36A
2.
Magic Quiver
This small shop has a loyal following thanks to its discerning and stylish selection of surf-related products and brands. Here you'll find boards by renowned international shapers, as well as premium Australian and Californian wetsuits and a variety of coffee-table books and magazines on surf lifestyle.
magicquiver.com
3.
Wavegliders
A brand that has been making classic surfboards by hand in Ericeira since 2009. It also regularly invites international shapers to work at the craftsmen corner within the shop.
wavegliders.pt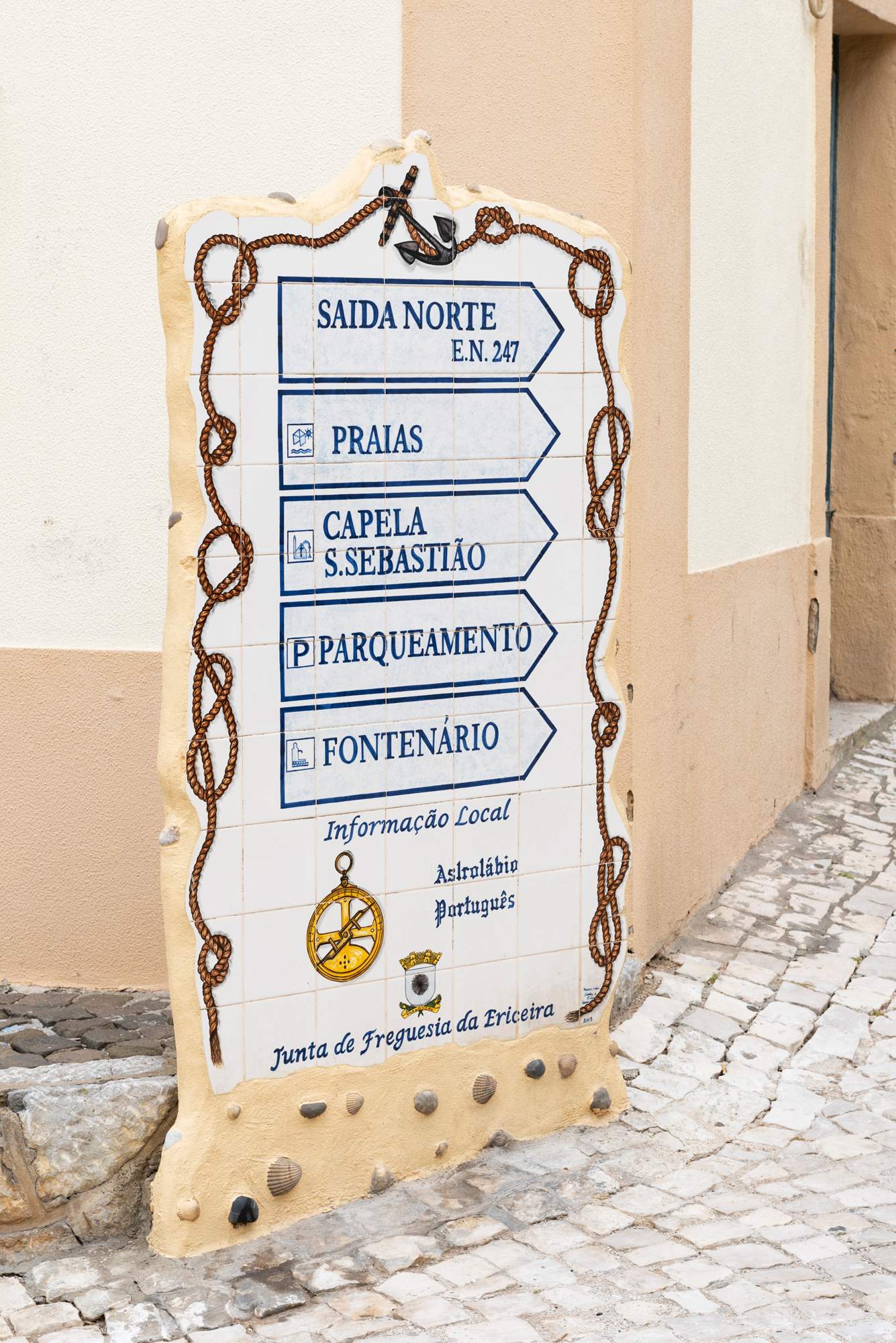 Ricciardi wasn't the first to harness Ericeira's potential as a business hub. In 2015 the town hall inaugurated Ericeira Business Factory, a small incubator. Inside a typical blue-and-white house, Dutchman Lourens Boot is working on Sponsh, the start-up he founded three years ago that tackles water shortages by exploring ways to capture air vapour. A few years earlier, Boot had reached a turning point in his career and later took an extended roadtrip in Portugal with his wife. It was during that trip that the idea for Sponsh was born. "We passed by so many areas stricken by droughts and fires, yet every time we would wake up in the morning, the stuff we had left outside the camper van was soaking wet," he says. "I started researching this and found a Portuguese woman who had been developing a textile that can absorb humidity directly from the air."
Sponsh's innovative fabric is currently being developed in Eindhoven but Lourens is comfortable running the company from Ericeira. "I manage to surf twice a week and if I need to travel, I'm only a 30-minute drive from Lisbon airport," he says. Spaces such as Ericeira Business Factory, Salt Studio and Kelp Cowork (another work space inaugurated by couple David Pentland and Amy Ilic, who moved from Brighton in the UK two years ago) have helped Boot to meet like-minded international transplants.
"I've lived in your typical expat city such as Jakarta or Beijing but the vibe in Ericeira is completely different," says Boot, who has just bought a house in the town's surrounding hills. "In those places, people are sent by their companies; they stay for three or four years, perhaps, and then leave. Nobody is sent to Ericeira for work or comes with the ambition of making loads of money. It's more about a lifestyle change."  Although renting and buying property here still feels reasonable compared to Lisbon, there's already talk of rising prices. "When we were looking for a place, we were asked to be responsible with what we were willing to pay for rent [to avoid driving prices up]," says Ilic, who recently moved with her family to a house just outside the city centre. "Localism is inherent in any surfing town, and it's important to respect the way things are done," adds Pentland.
While Ericeira's historical centre is still mostly dominated by restaurants and surf shops, a new wave of entrepreneur is slowly starting to leave its imprint here – and it's not exclusively technology. Many beach bars and restaurants, for one, serve Why Not Soda, an artisanal beverage brand that comes in three natural fruit flavours created by German duo Nils Schwentkowski and Steffi Hunstock. "Our first trip as a couple was to Portugal in 2010 and we randomly made a pit stop in Ericeira," says Schwentkowski. "We fell in love with it and ended up staying another three nights. It always stayed in the back of our mind as somewhere we could see ourselves living."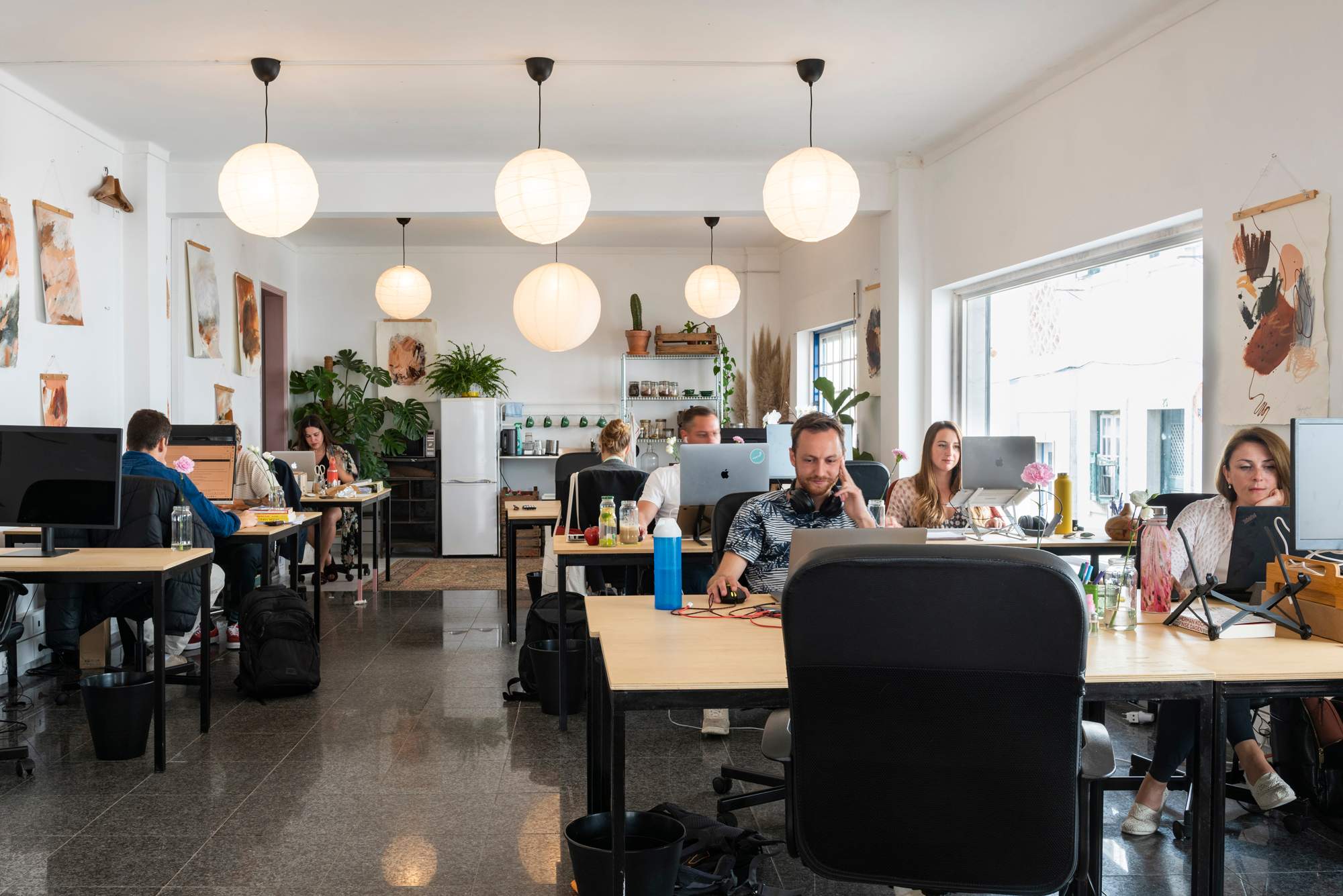 After the birth of their second child, the couple decided to quit their corporate jobs in Berlin, pack their bags and take a leap. On arrival, they discovered that there was a gap in the market for a more sophisticated soda brand and went about setting up their business. "A lot of people thought we were crazy in the start – leaving our jobs in Germany and bringing the children to Ericeira just to start a soda brand," says Hunstock, laughing. "But we always thought, 'Why not?'" 
Monocle comment: The tides of the working world didn't move as many expected – we still need offices for interaction. Even if you could run your start-up from a surf shack, it's handy to be close to a plugged-in city: for attracting staff and backers, and fostering ties with others.
As well as attracting budding business owners from across Europe, he municipality of Mafra (of which Ericeira is part) is also ripe for a new crop of Lusophone entrepreneurs lured to Portugal through funding and visa incentives. Employees from several Angolan businesses were already working remotely from Lisbon and more could follow. "Mafra is not very well known outside Portugal but everyone who ends up coming here wants to stay, " says Jorge Trope, an investment consultant advising Brazilian and Angolan clients on entering the Portuguese market, who made the move to Mafra from Luanda five years ago. While the Brazilian diaspora is well represented in the region, its African counterpart is still lagging, "The Angolan community in Portugal is still concentrated in and around Lisbon but the new incentives might be the surrounding areas need," says Trope. Watch this space.
opening portugal up
Luís Castro Henriques
Chairman & CEO, Aicep Portugal Global
Luís Castro Henriques is head of Portugal's trade and investment agency, Aicep. He tells monocle about Portugal's new digital community, the effect of Brexit and why the Aga Khan established a formal seat here. 
Is Portugal benefiting from the remote-working trend?
Absolutely, and I would identify three segments: an extremely strong build-up of our technology start-up scene; highly sophisticated software development and engineering companies moving here; and digital nomads and entrepreneurs whose base is irrelevant. So yes, there's a definite trend of new people discovering Portugal, seeing what it has to offer and the respect we have  for an entrepreneurial spirit, and then setting up their life here.
Like in Ericeira…
That's a great location for surfing. It's also quite a unique location: 30 minutes away from an airport and you can live with a great vista looking out over the ocean. But this is not just about Lisbon's surroundings; it's happening around the country.
How have you encouraged a start-up scene in Ericeira?
A few years ago we established a technology visa; it simplifies and speeds up all the procedures for entrepreneurs in that sector from outside the EU. With remote working becoming more of a trend, even independently of the pandemic, Portugal can benefit. We believe this will be a defining aspect of our growth.
You even convinced the Aga Khan to establish a formal seat of the Ismaili Imamat here...
There was already a historic relationship to Portuguese-speaking countries but the 2015 agreement was a transformational step. They brought a lot of activities in the social and educational sector and, from a business perspective, the Ismaili community has invested almost €400m directly in Portugal since the agreement. We thrive most when we're open to others, whether they are Ismaili or from other communities.
It appears that you've also been able to use Brexit to your advantage…
We already have more than 40,000 Brits living in Portugal, and yes, we've seen some British companies in need of a foothold in Europe deciding to move over here in the past two years. We also believe that there are still opportunities for Portuguese companies in the UK. This has been a period of adaptation but I honestly think the worst part of Brexit is over – that was the period of uncertainty that ended on 31 December last year.
Key takehome: Remote working might offer flexibility but nothing beats having a physical presence and getting out to meet people face to face.