Where to do business 2021 survey / Brussels
Industrial revolution
A new era is dawning for a former industrial neighbourhood in the Belgian capital. The canalside Tour & Taxis area is now buzzing with energy as warehouses are redeveloped into cultural, residential and commercial spaces. Is this your business's new home?
Tour & Taxis has been billed as Brussels' up-and-coming district – but that wasn't always the case. The industrial area around the city's docks was built in the early 20th century and has been neglected for much of its recent existence. But a surge in development means that the area by Brussels' canal is now on the up.
Tourists think of Brussels for its Grand Place, cobbled streets and formidable EU buildings but the historical old docks have become the canvas for new apartments and modern workspaces. The area was primarily composed of vast warehouses surrounding iconic buildings such as the Hôtel de la Poste and the Gare Maritime. The first wave of redevelopment was completed in 2004 but the latest phase has seen the Gare Maritime, a former freight station, converted into a year-round mixed-use "covered neighbourhood" with offices, a food hall, shops, gardens and an events space. "The most outstanding value of the site is the sheer size and quality of the buildings there," says Kris Verhellen, ceo of Extensa, the property company developing the area. Offices are already in use with the more public areas set to open in September.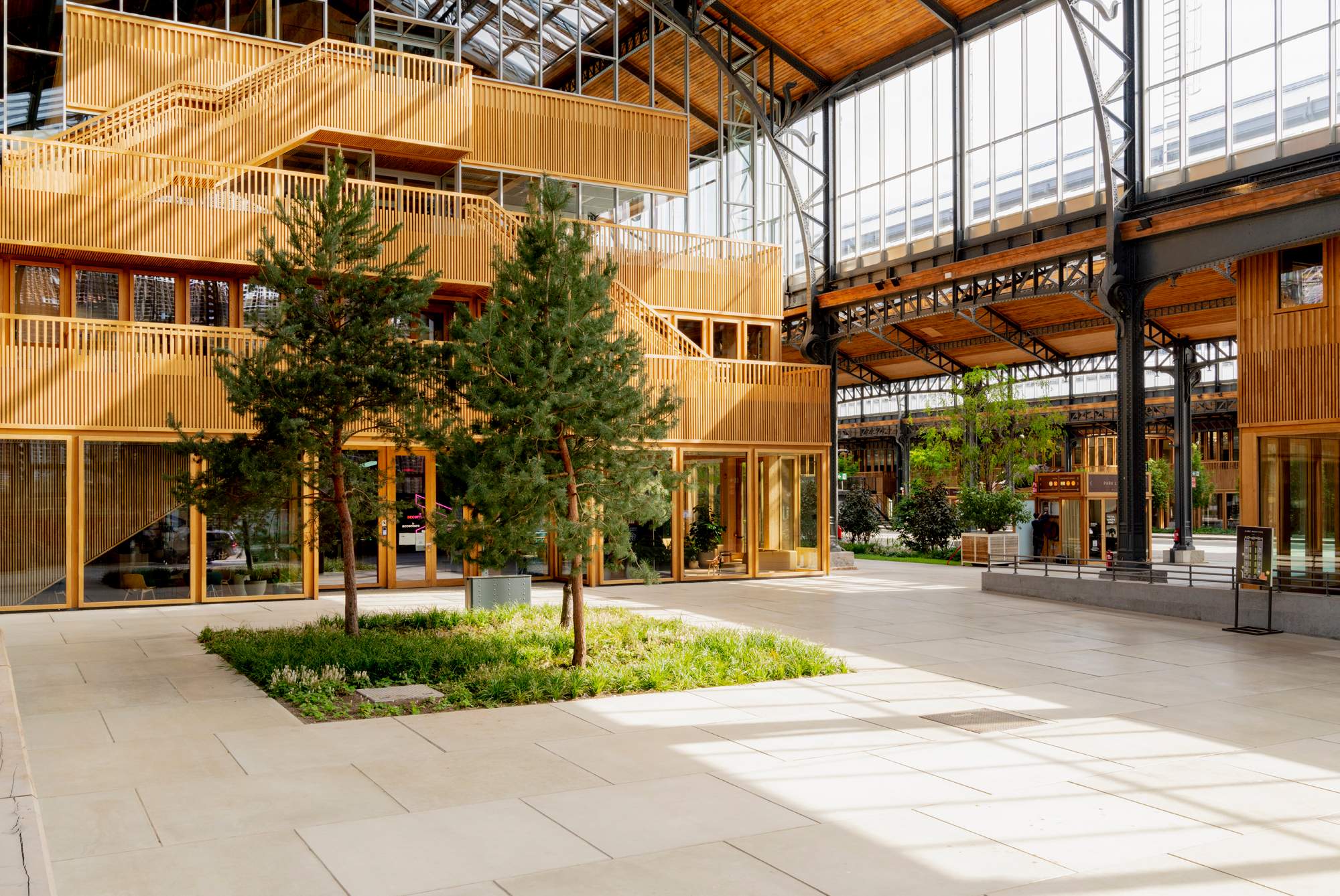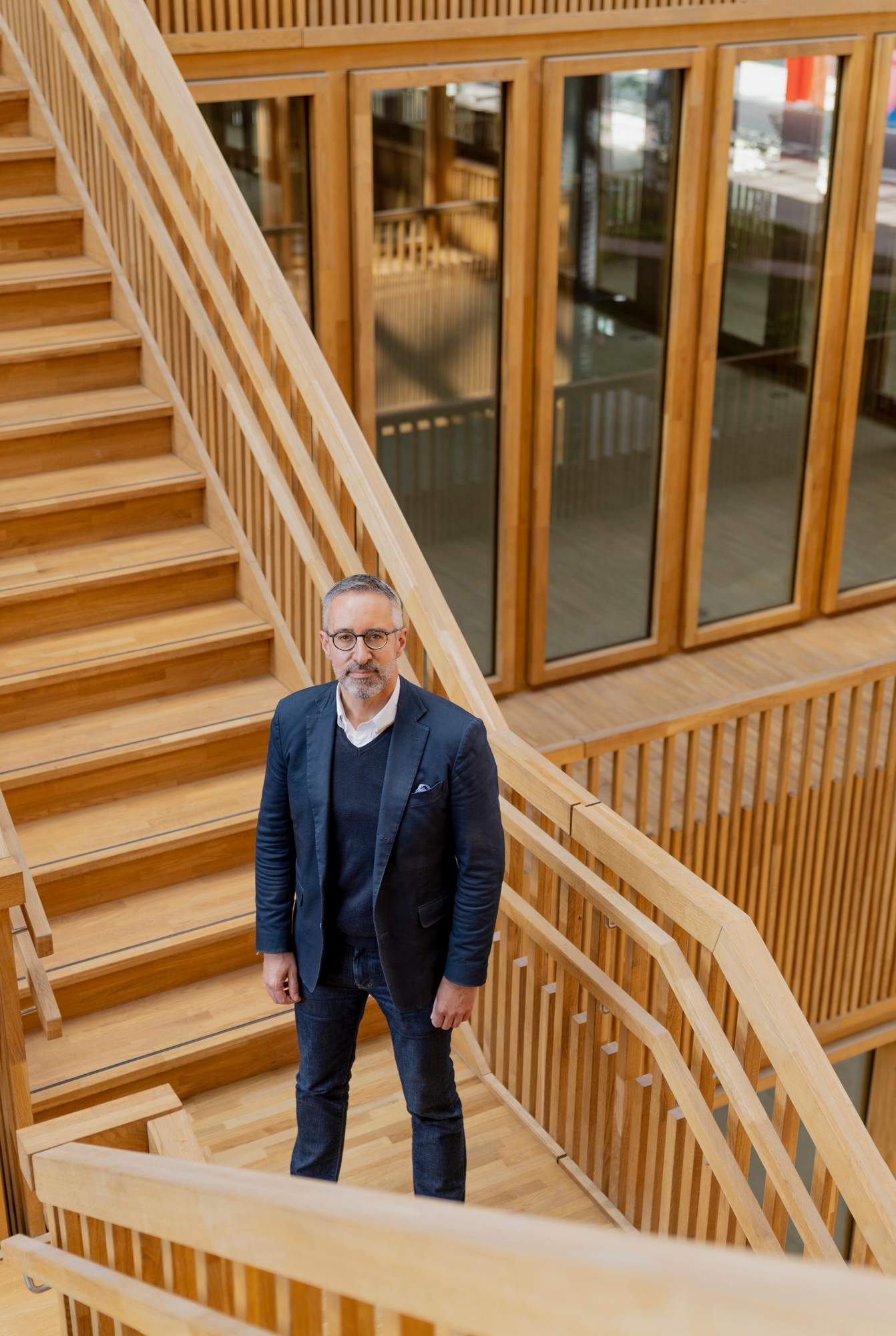 The latest phase of development aims to make it feel "psychologically and physically" closer to the city centre, says Verhellen. "This has to become a metropolitan corner with its own identity. It should be a neighbourhood where people live and work." Verhellen is inviting everyone from law firms to high-value start-ups to move here. While rental prices match the city's other high-end spaces, part of the development has been earmarked for affordable housing.
Businesses have been given a helping hand by the city, which realised that Tour & Taxis needed to be integrated with the rest of Brussels. In mid-April, the new 60 metre-long Suzan Daniel Bridge was manoeuvred into place. Secondary boardwalks at the Quai de Willebroeck and Avenue du Port have still to be built. The project, costing about €9.4m, will be open exclusively to pedestrians, cyclists and public transport. "The canal was a dividing line in our city for too long," says Brussels' minister for public works, Elke van den Brandt.
In Belgium, beer has been added to the Unesco-recognised intangible cultural heritage list. It's fitting then that Brasserie de la Senne, founded in 2003, recently moved to a space at Tour & Taxis. "Soon hundreds of new homes should attract a cool mix of people," says the brewery's co-founder Yvan de Baets. "It's a new neighbourhood in the heart of the capital. We saw it as an opportunity." Sam van Coillie, owner of Obsidian Gallery, says that he chose Tour & Taxis because "it has high ceilings and a great New York-style industrial look".
Why it works
1.
Sustainable building: The Gare Maritime is climate-controlled with geothermal heat. Solar panels cover the façade and pavilions are built with cross laminated timber, which provides better insulation.
2.
Feeding the soul: Art and culture are integral to Tour & Taxis' renaissance. Maison de la Poste houses a picturesque private cinema, while the Royal Depot building welcomes those eager to learn everything from jewellery design to graphic skills.
3.
Bringing people together: Art Brussels, Brafa Art Fair and the Brussels Design Market have used the site before – new businesses can capitalise on the visitors these events provide.
4.
Greening up: In 2015, Tour & Taxis park was planted to clean the former industrial land and restore nature with trees, plants and winding walkways.
5.
Eyeing the past: The popularity of the Tour & Taxis developments, past and present, is down to the beautiful 20th century architecture, even when new uses are conceived.
The most recognisable building at Tour & Taxis is the Royal Depot, an enormous warehouse along the canal that has been converted into offices and as been at full capacity since 2004. The Gare Maritime building, meanwhile, already counts Universal Music, Accenture and Publicis as tenants. Currently there's only about 15 per cent of office space left, which Verhellen is confident about filling. "In September we open the food hall and that will mark the beginning of more retail and commercial activity, which we're blending with cultural pastimes," he says.
According to Verhellen, a vibrant business location "is a state of mind". "You don't go to Tour & Taxis because you need more space," he says. "You go to change the mindset of your people. You take people out of their environment, shake them up, get them out of the 20th century and throw them into the 21st."
Brussels is renowned for its eccentric artists, quirky charm and European institutions. The development of Tour & Taxis could mean that it will also be on the map as a business innovation hub. 
Monocle comment: Grand old cities have charm and heritage in abundance but it can be easy for new businesses to get lost in the rush of their best-known thoroughfares. Mixed-use developments are fresh and attract footfall. Setting up in a bold location can do wonders.