Big interviews / Global
Secrets to success
From academia to property development, fashion, hospitality and sport, we've tapped some savvy leaders from Hong Kong to Tanzania for their tips on how to do business better, whether you're starting out, looking to collaborate or changing direction.
Joël Mesot
President, ETH Zürich
How can universities modernise, show the relevance of their research and forge connections with businesses? Joël Mesot of ETH Zürich has many of the entrepreneurial answers.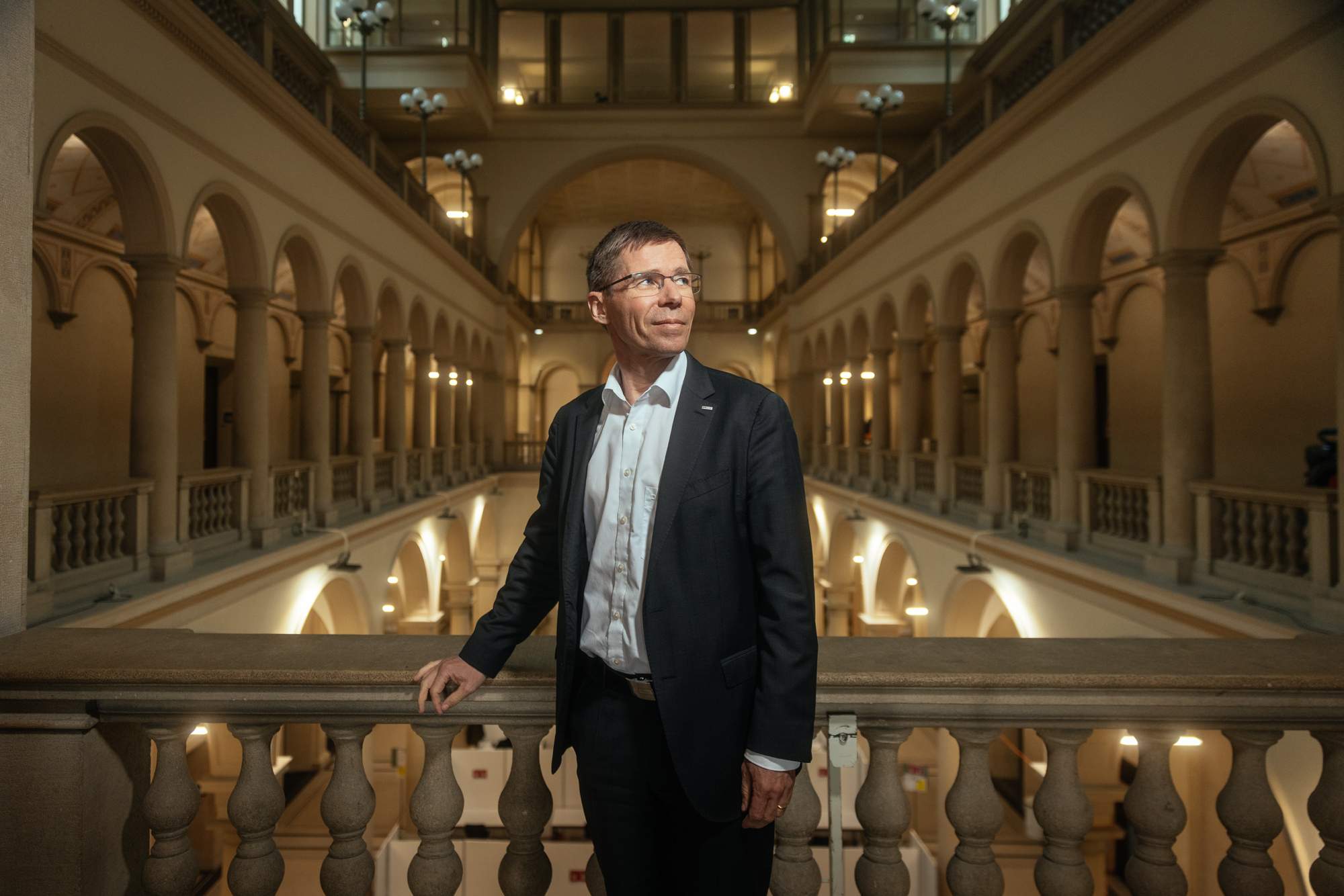 eth Zürich, also known as the Swiss Federal Institute of Technology, might not be an international household name compared with other institutions of its calibre, such as Oxford, Cambridge, Harvard or mit, but it consistently ranks as one of the top 10 universities in the world. Tyler Brûlé asks Joël Mesot, eth's president, about the future of education, why 2020 was a record year for eth's start-ups, and why he's not losing any sleep over the university's low public profile. The lesson for educators and budding entrepreneurs? Be proud of your achievements and focus on what matters; don't try to be famous everywhere.
What attracts companies to ETH and Zürich?
First, they're coming for talent: 99 per cent of our students find a job within a year. Then there is the technological side. We enter into collaborations, though we never sign exclusive contracts so everyone has a chance to benefit from what we do. And there is the desire to give something back to Switzerland – or maybe to eth.
You became president of ETH in 2019. What was some of the work that needed to be done?
Our collaborations with big companies are working extremely well but we have less contact with smes. In order to realise the kind of scientific research that we do, we need to develop more technological applications. Another area is that social pressures on institutions are increasing – to become carbon-neutral, for example, or to hire more female professors. I launched a programme called Rethink to help position eth for the next 20 years. And then there were a few research areas I thought we should enter: one that's really important to me is helping diplomacy to be more efficient. Think about multilateral organisations such as the World Health Organization – how can we help by combining technology, science and diplomacy?
ETH ranks in the top 10 universities worldwide and there seem to be a lot of secrets here, such as the Center for Security Studies, that don't get global recognition.
To be clear, among specialists – the experts in their fields – we are known. Where we could make an additional effort is internationally, to reach the broader public. But I look at this with a bit of distance and I'm quite relaxed. Because in the end, does it matter to be known in every corner of the world? Or to attract the best scientists and the best talents of the world? Here we are doing very well.
ETH was founded back in 1855. What is the connection between Switzerland, Zürich and the university?
We need to go back to the creation of eth as a federal university: Switzerland was a very poor country at that time and to modernise – to build railways and tunnels – we needed engineers. That mission – not just to perform the best science but to support our society – has remained. And Zürich has benefitted too. Today, some of the biggest technology companies have centres in Zürich – it started with ibm more than 50 years ago; now Microsoft and Disney are here. And just in the past two years, chf1bn (€906m) been invested in eth start-ups. One thing that really amazes me: 34 start-ups were created in 2020 – a record high in the year of the pandemic.
Tell us about some start-ups that you're particularly proud of.
Looking back to the 1990s and 2000s we have two Nobel prize winners – Richard Ernst and Kurt Wüthrich – who helped to develop technologies based on magnetic resonance imaging [mri] that are now in every hospital. More recently there have been fantastic developments in transforming electricity into chemicals. Another example is in secure internet transactions. In computer science we are in the top three universities worldwide. Our scientists helped to develop the Swiss coronavirus app and were able to convince Google and Apple to modify their operating systems to implement new security protocols. The same scientists developed protocols for transactions with banks that the Swiss National Bank is already using. It could become the next standard for the internet.
"That mission – not just to perform the best science but to support our society – has remained"
ETH is also known for its impressive architecture school. What is the university's physical environment like?
We offer a great auditorium and research facilities; we have invested a lot in equipment. We have invested a lot in our buildings in the past years in various parts of the city – and even abroad. We have 250 researchers in Singapore, our only external hub. One of our programmes is called Future City Lab, where we pair our architects in Zürich with Singapore – because Singapore is what Europe could be in the next 10 to 20 years.
The pandemic has affected education all over the world with remote learning. Does ETH have a house view on this – will being present still matter?
It will matter but the form of teaching might be adapted. We went completely online within two days; when we questioned the students, 98 per cent were happy with how we dealt with the situation. Now we are conducting an analysis of what we can learn from this period. Not only was there homeworking but also collaborations; this was an amazing time where everyone – researchers, administrative staff, technical staff – concentrated on solving the main issues together. Can we build on this? I'm sure we can. We don't want to waste the crisis.
To hear a longer version of this interview and more discussions with political, corporate and academic leaders, listen to 'The Chiefs', hosted by Monocle's editorial director Tyler Brûlé on Monocle 24.
---
Nisha Kanabar
Founder and

CEO

, Industrie Africa
How to promote commerce in emerging markets? Knowing that there were designers doing distinctive work in cities across Africa, Nisha Kanabar created a platform to put African fashion on the map.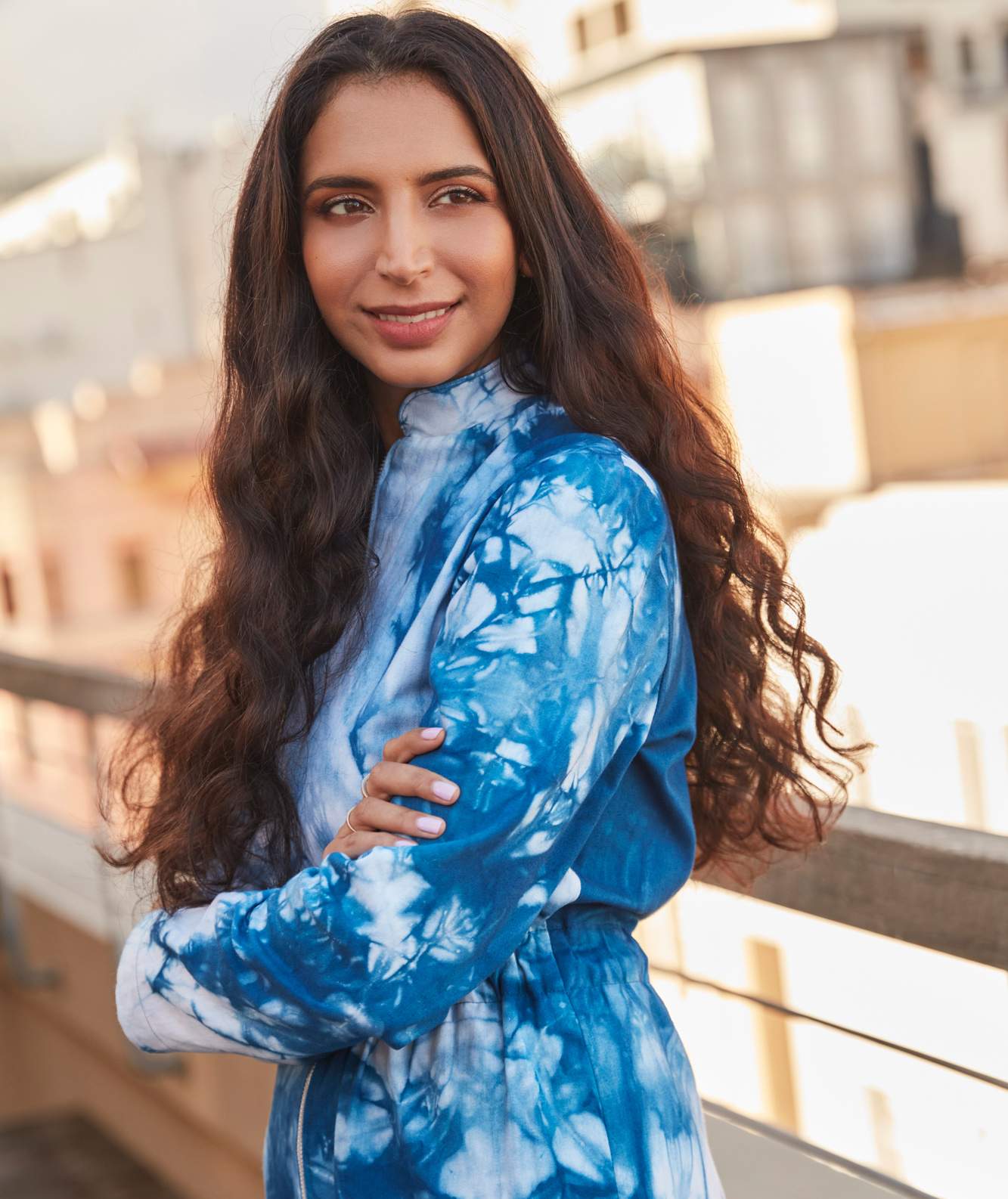 For Nisha Kanabar, creating a platform showcasing African fashion was about sharing a richer narrative about the continent and making is accessible for shoppers. "It was important to enable consumers to buy the products, not just to make a directory," says Tanzanian-born Kanabar, who graduated from Parsons School of Design in New York and worked in media there, in India and in the Middle East. She launched Industrie Africa as an information-packed platform in 2018, then expanded to e-commerce in 2020 and this year unveiled Connect, a designer index that provides access to more than 80 emerging and established designers. "The point of Connect is to authentically represent the continent," she says. Today it acts as a kind of African Net-a-Porter, where global consumers can discover fashion that might otherwise be hard to find.
For outsiders, and even for shoppers within Africa, sourcing fashion in African cities which haven't had as much attention and media coverage as European and US centres, can be challenging. Kanabar, who is based in Tanzania's largest city Dar Es Salaam, admits that prior to launching Industrie Africa she had little idea of what was going on in, say, Nairobi. "If we found it so difficult as Africans to access these spaces, how difficult would it be for the rest of the world to find them?" says Kanabar.
As a fashion-industry insider, Kanabar knows what innovative brands are on the rise and where to find the best bricks-and-mortar shops too. Her top three African shopping cities? "Nairobi is full of character and has a bit of an edge," she says, adding that the leafy Kenyan capital has many artistic pockets, as well as an interesting up-and-coming start-up culture. In Nigeria, Kanabar loves Lagos's high energy, glamour and grit. "It's rife with creativity and has so much entrepreneurial spirit," she says. "People are churning out incredible emerging businesses and collections." It also has a great mix of established designers and emerging creatives, producing more gender-fluid, headline-worthy items. And, unsurprisingly, Cape Town also tops her list. "It's a hub of innovation and good design," she says, recommending the shop Merchants On Long. The beautiful coastal city has long attracted foreigners, which has in turn propelled it to be a notable destination for the fashion industry. "Cape Town is really fashion-forward and many of the things you buy there are top quality, from food to retail and interiors."
It goes without saying that the media industry – where Kanabar began her career and which groomed her for the launch of Industrie Africa – is integral. "Media plays an interesting role in being a cultural and aesthetic ambassador for burgeoning markets," says Kanabar. "Editing and media in general has a very curatorial role. So it's about being able to refine how we tell a story." Outsiders often see a westernised version of African fashion and, in the west, rather than promoting individual scenes or cities, the continent's products are lumped together. For Kanabar, it was essential to shift these preconceptions by telling a more detailed and authentic story in a contemporary way. As she says, "We want to offer the fashion world the opportunity to experience the African fashion industry in a way that's intuitive and speaks to them."
---
Susanne Miarka
Senior vice-president of real estate, Uniper
Turning wasting assets into dynamic developments takes imagination and optimism. Susanne Miarka's approach has lessons for all of us – even those without a portfolio of power plants to transform.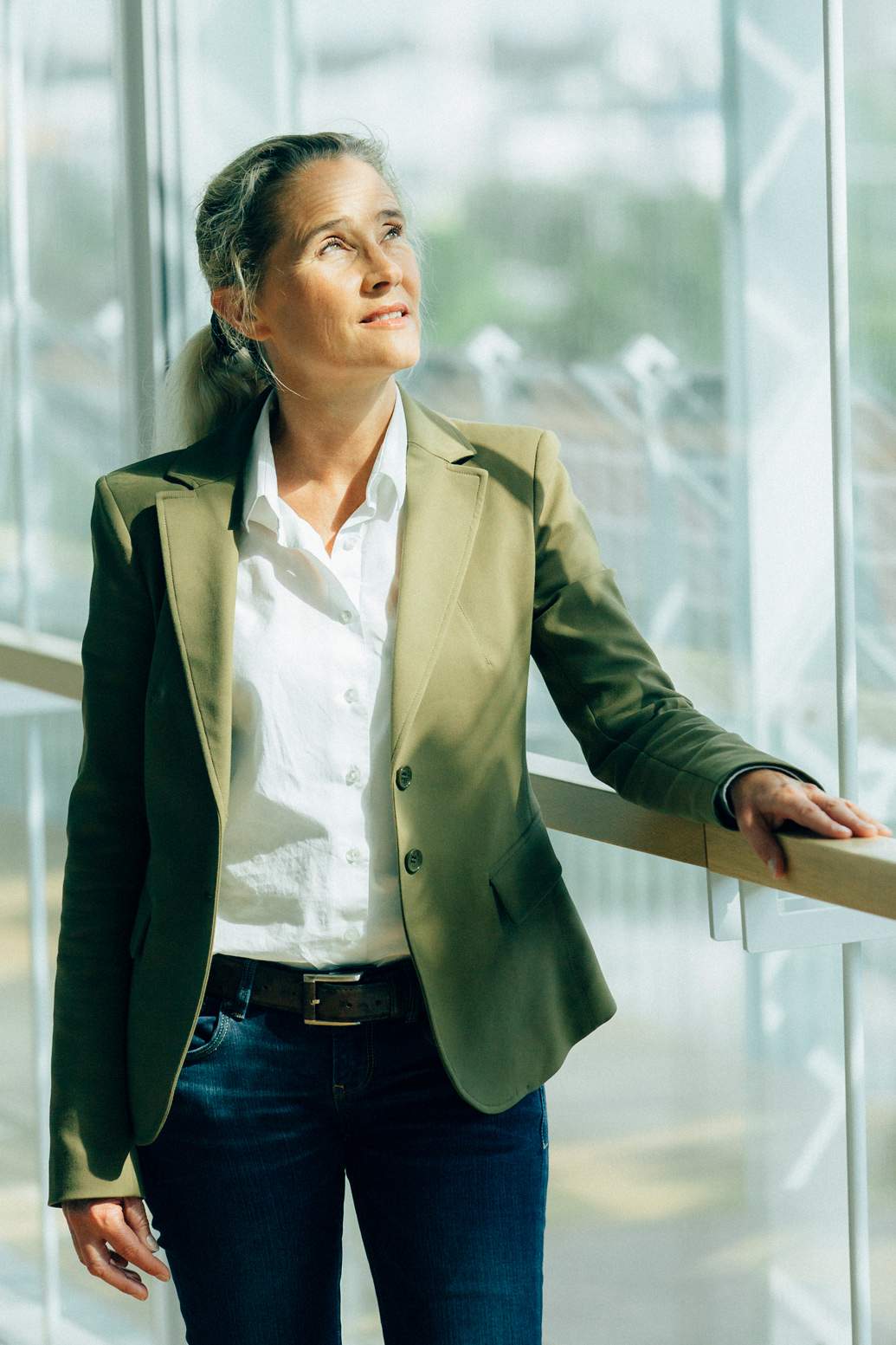 Susanne Miarka knows a thing or two about new beginnings and bouncing back. Before taking on her current job finding fresh uses for decommissioned power plants, she helped rid banks of their bad (meaning non-performing) loans and make a fresh start after the 2008 global financial crisis. It's this experience that has made Miarka the ideal fit for Uniper, the German energy company that was spun off from utility giant Eon in 2016. "They called Uniper the 'bad bank' of Eon, so this was perfect for me," she tells monocle.
Miarka runs Uniper's real-estate arm. Her job is to find a new uses for company-owned land that is no longer fit for purpose. Nearly all of the company's coal-fired power plants in Germany are to be phased out by 2025 and, while some will be retooled into cleaner alternatives such as gas-fired power plants, many will be fully decommissioned. In the case of the latter, Miarka steps in to find new owners. Power plants, it turns out, are often located on valuable land: their energy and logistical needs puts them near rivers and not too far from major urban centres. That makes them a good fit for new enterprises such as industrial research parks, data centres and other energy-intensive businesses seeking a home. And in cases where the plant is torn down completely, the land around it can sometimes be turned into residential developments once the eyesore of a power plant has been removed. "We do the typical development activities that you normally see in real estate: we create a masterplan, together with the municipalities and public stakeholders, and then we find out together what is needed and what is wanted," says Miarka.
"We create a masterplan, together with the municipalities and public stakeholders, and then we find out together what is needed and what is wanted"
At the end of the day, remaking a business is all about attitude, says Miarka. In 2016, Uniper was saddled with all the legacy assets – from dirty coal-fired power plants to unused factory land – that Eon had come to see as albatrosses around its neck as it sought to refocus on renewable energy. But while the mood around these properties was quite dour at Eon, where Miarka worked for two years before joining Uniper, she insists on seeing her work at Uniper in a far more positive light. "The whole attitude we have at Uniper is that we don't see [the properties] as a problem; we see them as a challenge and make the best of it," she says. It's a worthwhile lesson in attitude as many companies find themselves retooling towards more climate-friendly and sustainable business models this decade.
Despite her company being in the business of making power plants, Miarka says that she enjoys the moment of watching the decommissioned power plant and its chimneys come crashing down. "It's always very exciting; I don't know of a single person who is sad at that moment," she says. "Because what you've done is made a good deal: you got rid of a power plant – and you have the future right in front of you."
---
Dream of running a restaurant? Lindsay Jang has done it multiple times, while also founding a communications agency and fitness business. Here's her formula for resilient, winning ventures.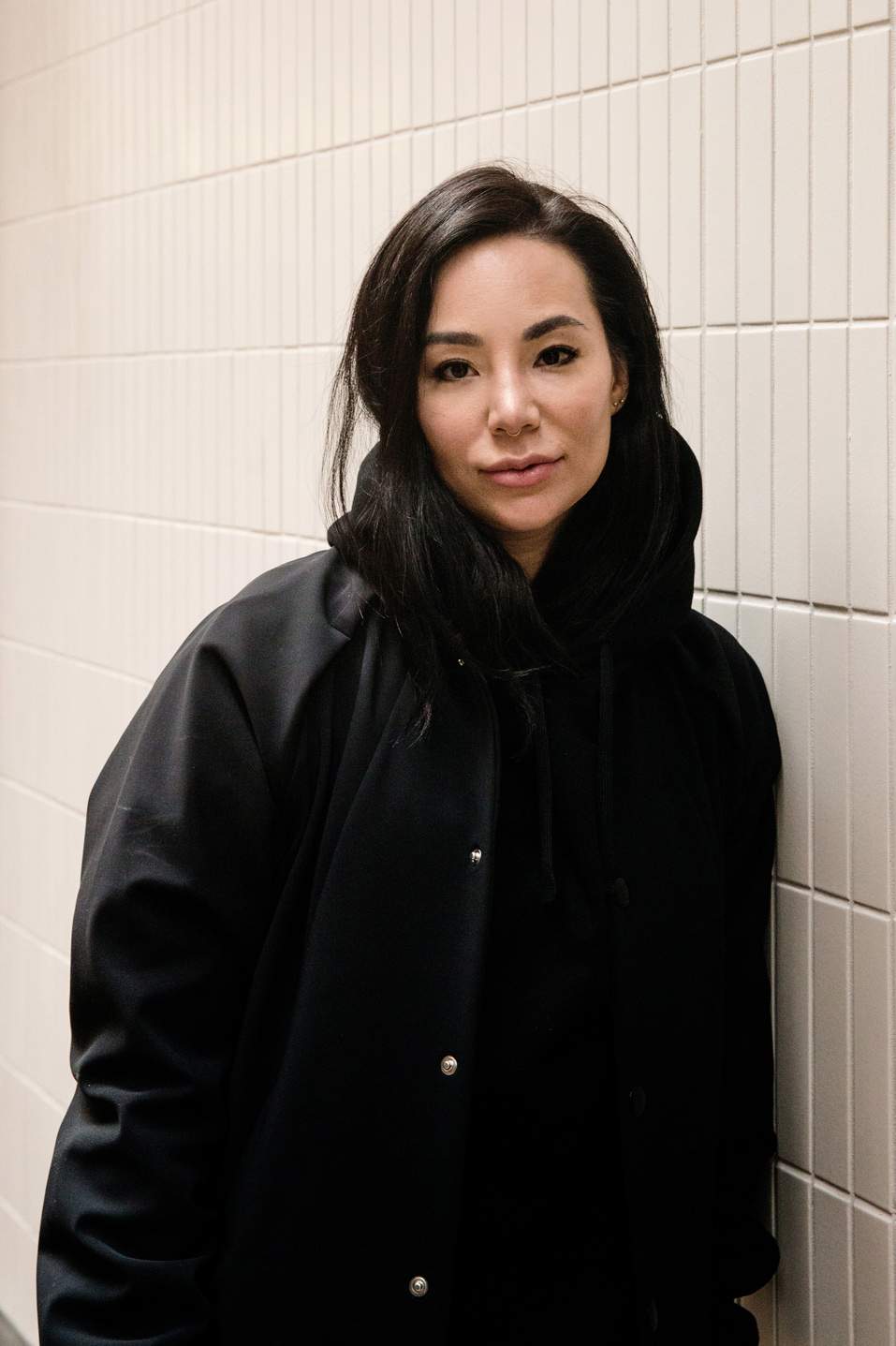 Originally from Alberta, Canada, Lindsay Jang moved to Hong Kong 12 years ago and has since made her name as an entrepreneur. From running the three restaurants that she founded with her business partner, chef Matt Abergel, including Japanese yakitori spot Yardbird HK – recently awarded a Michelin star – to starting a drinks company and a shop, Jang knows how to launch and grow businesses. Beyond f&b, Jang also heads her own creative branding and communications agency, Hecho, and has just launched a fitness method, Family Form. 
Between the protests and the pandemic, Hong Kong has endured two tough years. What did you learn from these trying times?
To survive and be resilient, you have to compromise and learn what that means for your own brand – taking ownership of quick change, empowering our team to think on their feet, putting new systems of operations in place, learning how to be flexible. We had to get used to adapting to government regulations, sometimes with just two days notice.
How can small or medium-sized businesses build resilience in the face of such hardship?
You can't plan because you don't know when disasters are coming, right? So you need to be running a tight business, monitoring your costs. That's a foundational skill that you need from the beginning, not just when the shit hits the fan. No matter what business you're entering, you should have a written plan. You have to be unemotional and prepared to make decisions that aren't always fun.
What advice would you offer for entrepreneurs starting out in hospitality?
Any business you go into, you need to have done it. I've been a waitress since I was 11 years old, I've been a bartender, everything in a restaurant except working in the kitchen. People who have a passion for f&b should either match that passion with someone who has experience or spend time working in that field without ego and learning every facet of it.
Hong Kong has such a diverse and competitive food scene. What's your advice on finding a successful concept?
My advice is always that less is more. There's nothing worse than a restaurant that has a little something for everybody. As a small business owner, you can't please everyone, so focus on what you are passionate about and do that to the best of your ability.
And yet you have developed multiple businesses across different industries. How do you juggle so many projects?
The only reason I can do as many things as I do is because what I do is the same for all of the businesses. It's really about who you surround yourself with: the team and the organisation. Once you have that in place and everyone knows what they're supposed to be doing, that's what makes people successful. To rule with autonomy becomes exhausting and you won't be able to do multiple things. Macro-managing and being able to delegate is a skill that's not that easy to attain. I feel like that's often something that hinders people from growth.
---
Tom Beahon
Co-founder, Castore
Raising investment can seem like an end in itself but Tom Beahon's bootstrapped sportswear business shows that not having cash to splash might be the key to building an enterprise with long-term viability.
Founded in 2016 by brothers Tom and Phil Beahon, Castore has grown to become the first premium UK sportswear brand to compete on the world stage. Sales of its smart athletic wear are forecast to push revenue to more than £100m (€115m) in 2021. Here, Tom tells us about founding the brand and how they brought investors on board. 
Looking at the sportswear market when you started, there didn't seem to be room for new players. What made you think that there was an opportunity?
There are always the brands that dominate sectors by market share – but then there are also always the premium alternatives to those brands. In the automotive market, you have got the big brands like Volkswagen and Ford but you will still always have Aston Martin, Ferrari or Bentley too. If you take any consumer, when they're 18 versus when they're 35, they will wear a different watch, live in a different postcode and drive a different car. And they will usually trade up as they go through that journey. We looked at the market for sportswear and realised that people have no option to trade up and that doesn't make any sense. So our ambition from day one was to build Castore into the number one premium sportswear brand in the world – because that's where we saw the opportunity.
In five years, you've built a number of partnerships with high-performing global athletes such as Andy Murray, golfer Patrick Reed and Australian rugby league player Ryan Hoffman. How did you win their trust and add them to the brand's portfolio?
For world-class athletes who were previously partnered with Adidas, Nike, Under Armour and the like, it's fair to say that they were just part of a big portfolio, so they never got a lot of personal attention. We could engage more personally with them than the big brands, so we would go and have a conversation and say, "Look, we're really simple, we create a better product than those big guys and you will be our number one tennis player, or our number one golfer or our number one rugby player." And I think that really resonated for those guys who had come from being part of those global portfolios of athletic sponsorships.
You were a bootstrap company at first. Why was this important to you and when did you make the decision to bring on investors?
We didn't have that typical Silicon Valley start-up mindset where you raise $20m and then burn through it seeing whether it works or not. We used our savings and had support from our parents, who remortgaged their house. That really gave us the drive and desire not to accept failure but instead to build a business in a profitable, sustainable way. After about 12 months, revenues were growing and we made the decision to take it to the next level by looking at private investment opportunities. In bringing in external investors, we wanted to work with people who realised that we're not an algorithm-driven business in which the numbers make sense on the page. They had to understand that feeling and emotion is important when making decisions about which products and markets to invest in.
Photographer: Yves Bachmann, Felix Brüggemann, Dan Wilton