Business toolkit / Global
Stay sharp
As the world resumes regular service in even the most challenged of commercial corners, we've looked across the globe to the businesses that have thrived this past year. Meet the people who have used optimism, creativity and sheer entrepreneurial savvy to get ahead.
To the skies
Denmark's Nordic Seaplanes flies against the headwinds.
There is little that 57-year-old seaplane captain Lasse Rungholm enjoys more than takeoff at sunrise from Copenhagen's harbour. Sporting a black suit with golden epaulettes, he flies the 16-seat Canadian Twin Otter for 45 minutes above Denmark's winding coastline before landing in its second city, Aarhus. "Flying is my time off," he says.
When not in the air, Rungholm is busy handling a 20-strong staff of captains, co-pilots and ground crew who make up Nordic Seaplanes, the company he co-founded in 2016. As northern Europe's only seaplane operator, the airline offers daily commuter flights between Denmark's two largest cities. And it's expanding.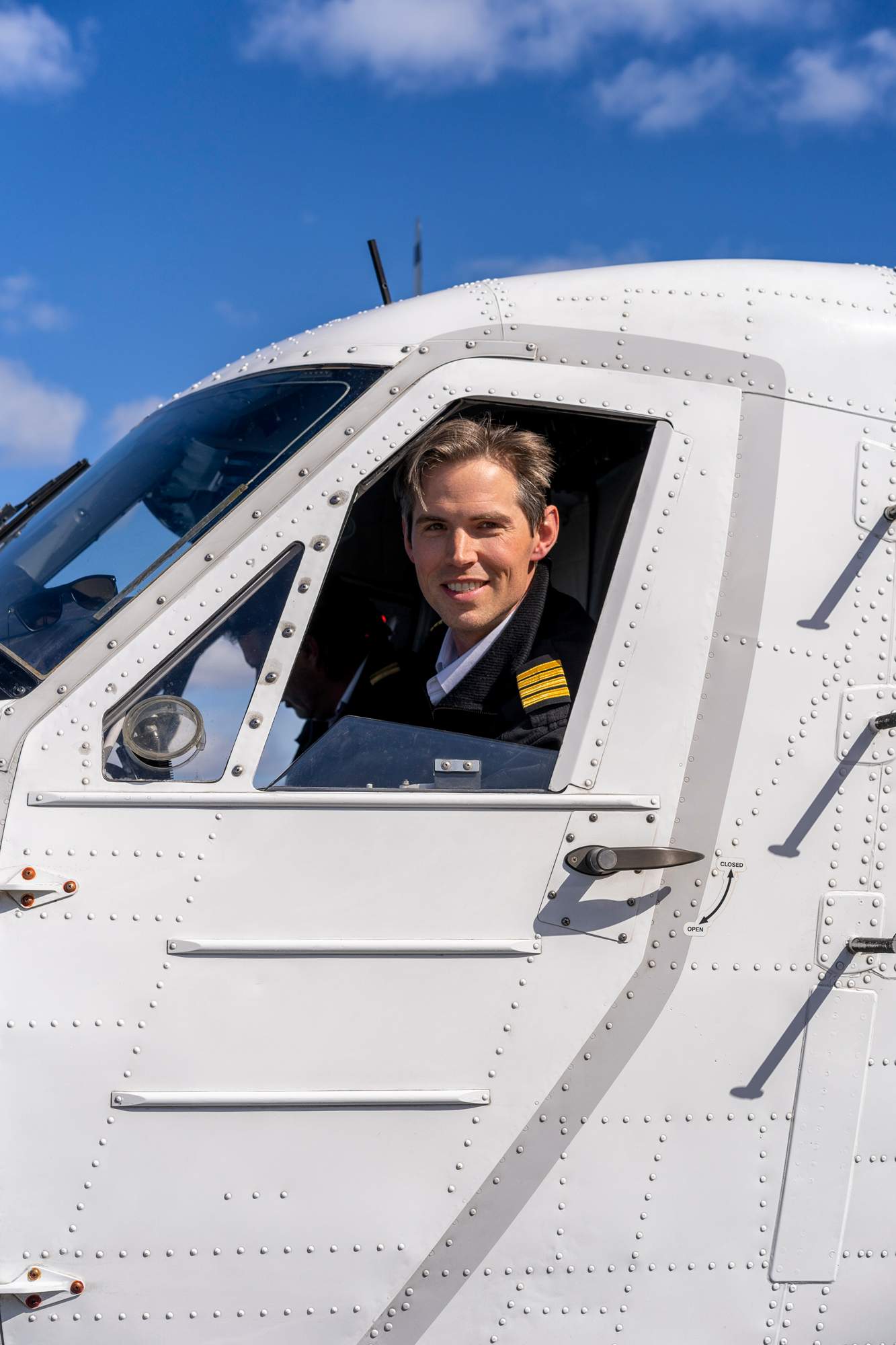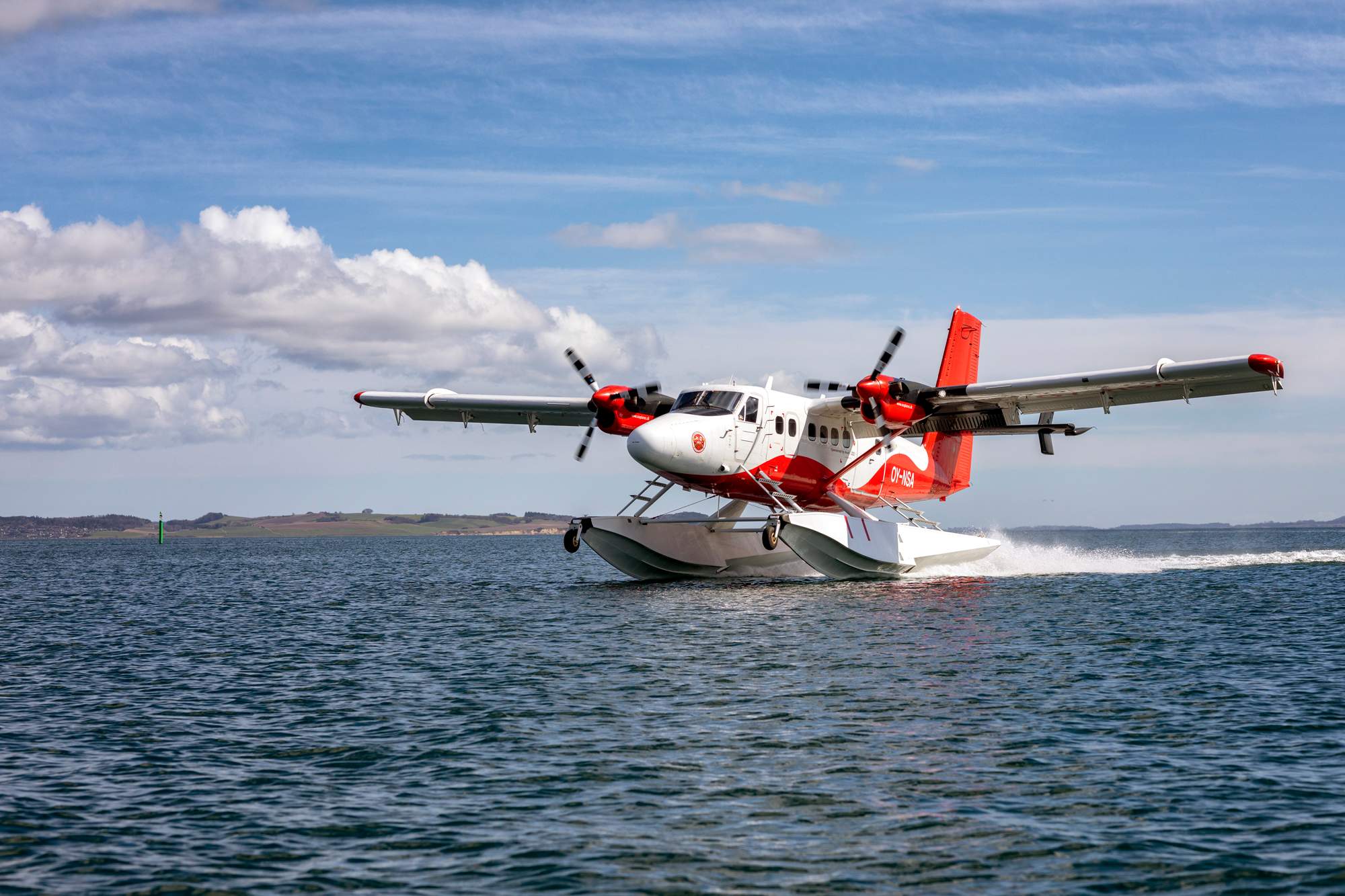 Since its launch, Nordic Seaplanes has experienced steady growth, operating nearly full flights and offering sold-out sightseeing tours over the summer months. Though the pandemic hit the industry hard, the company recently put dkk200,000 (€27,000) into renovating its Aarhus terminal-cum-lounge, where passengers can enjoy coffee and snacks before boarding. On top of that, Rungholm and his team invested in a second dkk30m (€4m) seaplane in a bid to double the daily service and introduce routes to neighbouring Sweden. "We've been busy," he says with pride.
"I knew I didn't want to fly regular jets, so I found out exactly what to pursue"
Rungholm's venture into seaplanes was all about following his passions. A trained pilot and lawyer, he had spent more than a decade at a law firm in Aarhus before rediscovering his calling on a family trip to the Caribbean. "I knew I didn't want to fly regular jets," he says. "So I found out exactly what to pursue."
He relocated to the Maldives after learning that it was home to the world's largest seaplane fleet, with more than 60 aircraft across the archipelago. There he met the operator's founder Lars Erik Nielsen, a fellow Dane, who had been in the business for decades. Six years later, the two set out to introduce seaplanes to the Danish market. "It has always been a problem getting from here to Copenhagen," says Rungholm (pictured) in the Aarhus lounge. "So we knew from the start that we'd have a reliable customer base." The alternatives are a three-hour train journey or jet services that take over two hours. Boarding a Nordic Seaplanes service is free from security checks and requires passengers to check in just 10 minutes before departure, a short ride from either city centre.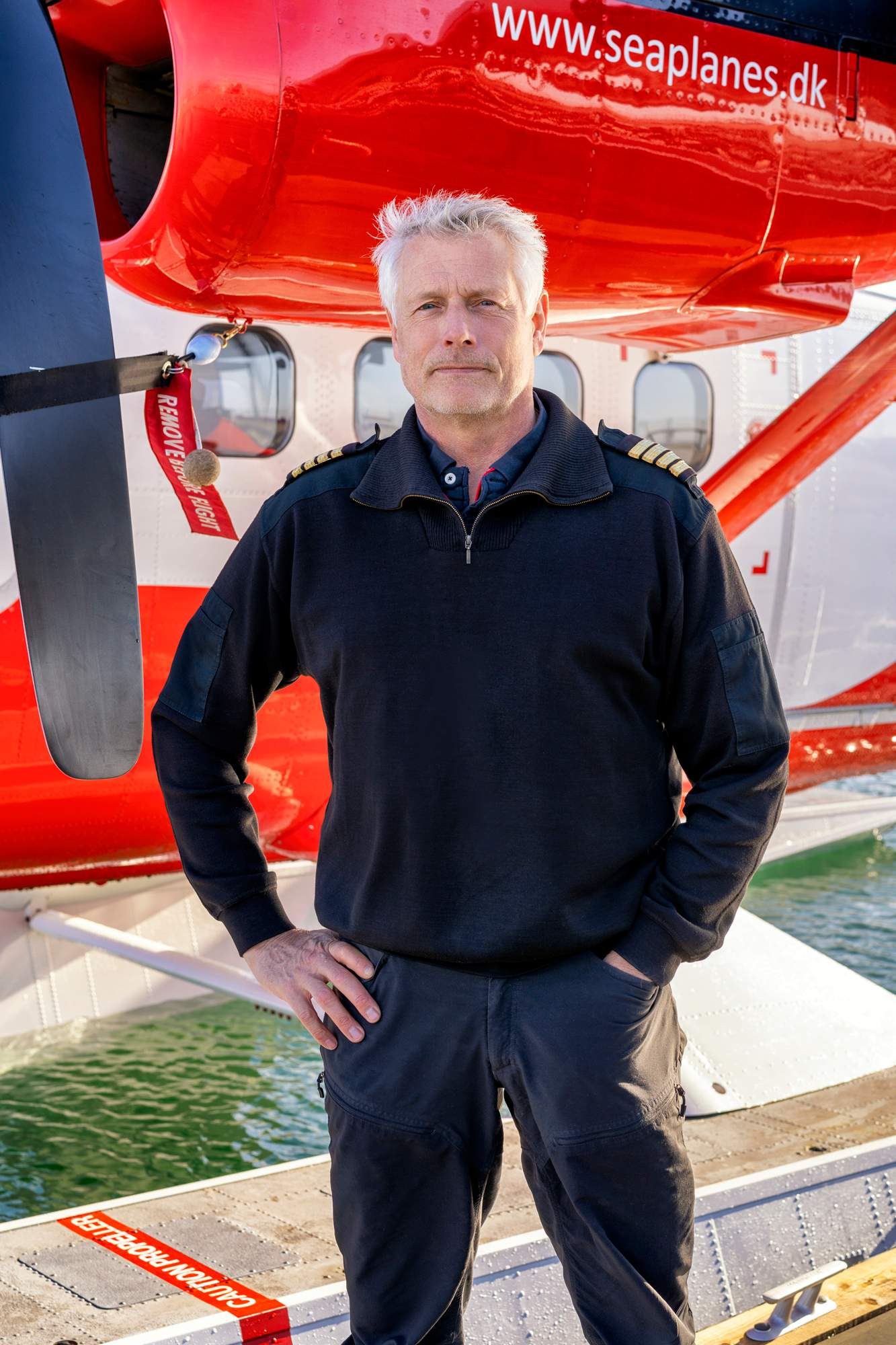 "We've come up with ideas to differentiate ourselves from ordinary airlines," adds Rungholm. Wine tasting is on offer every Friday and hybrid Audis and electric bikes are available outside each terminal, free to loyal customers. What's more, low-altitude flying (an average of 900 metres) allows full-strength mobile connectivity throughout the flight.
Rungholm is thrilled to be back in the air after months of reduced services. His advice to those seeking to break into the industry? Be well-informed on the regulations. "It can be a tough business," he says. "But flying is beautiful."
Key takehome
The aviation industry is far from dead but those breaking into it will have to be savvy and find a niche. Do your research and keep your cool – you'll be flying in the face of the doomsayers in no time.
During these "strange and unprecedented times", we're tired of the same old schtick from companies. There are a million and one coronavirus-era copywriting clichés that we will be more than happy to see the back of when the "new normal" gets back to good old-fashioned normal. Here are three to avoid like the plague.
Stay connected
Said by technology firms that have only emphasised the inadequacy of connections in the "virtual world"; we hope this slogan stays firmly in the past. As for the future, let's do things face to face.
Our offices are Covid-secure
To those brands that broadcast that they're wiping down their desks, some advice: stop. A clean workplace isn't a bragging point, it should be standard practice.
Because we care
Oh wait – you don't care and neither do we. Stop pretending that your sales tactics are from the kindness of your hollow corporate hearts and maybe we'll start listening.
Special delivery
Finland's state postal service is leading the e-com package boom.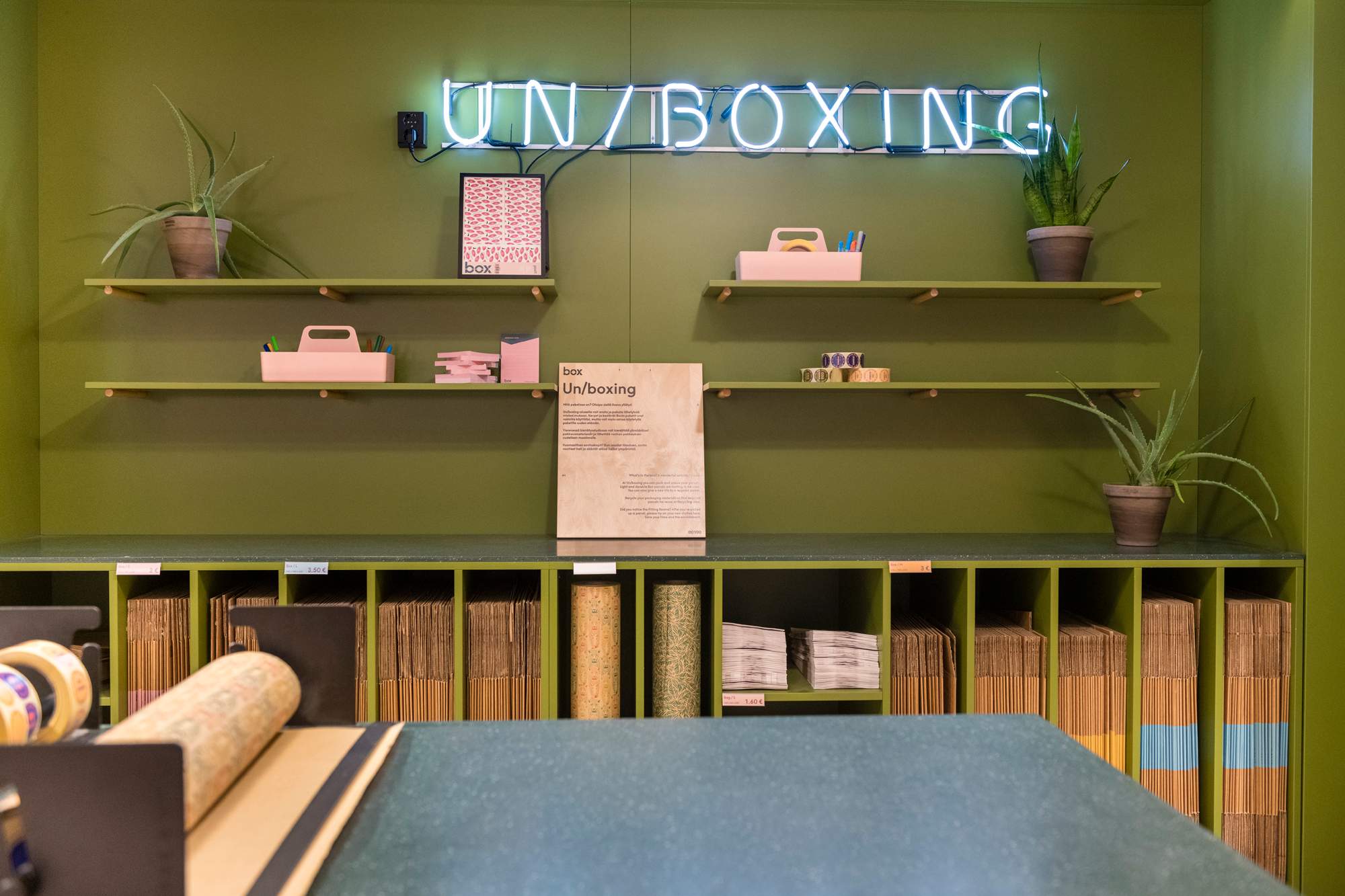 A side-effect of retail's shift online is that all those packages need innovative delivery solutions from postal services more used to bringing you letters and cards. Finland's state-owned Posti wants to be at the forefront of this changing postal landscape. Its Box by Posti service in downtown Helsinki is a radical rethink of what the post office should be in the 21st century.
Designed by Finnish studio Fyra in co-operation with creative consultancy Motley, Box by Posti offers parcel lockers, spaces where customers can open packages and dispose of the cardboard, and a fitting room in which to try on clothes orders. Moreover, the space is being made available for emerging online retailers who need a temporary physical showroom in a prime location.
The company has opened more than 2,000 lockers across Finland and launched a smartphone app that has more than a million users – one in every five Finns
"Picking up parcels should be smooth and fun," says Posti's head of retail partnerships Heiko Laubach. He believes that online retail doesn't have to feel cold and faceless, which is why Posti celebrates human interaction by offering personal service on-site. "Finns from all ages and all walks of life send and receive parcels," says Laubach. "Our people are there to show them how the lockers and smartphone apps work." Part of the reason for launching Box by Posti was, says Laubach, the urge to support small brands by offering them a space in which to test a bricks-and-mortar shop.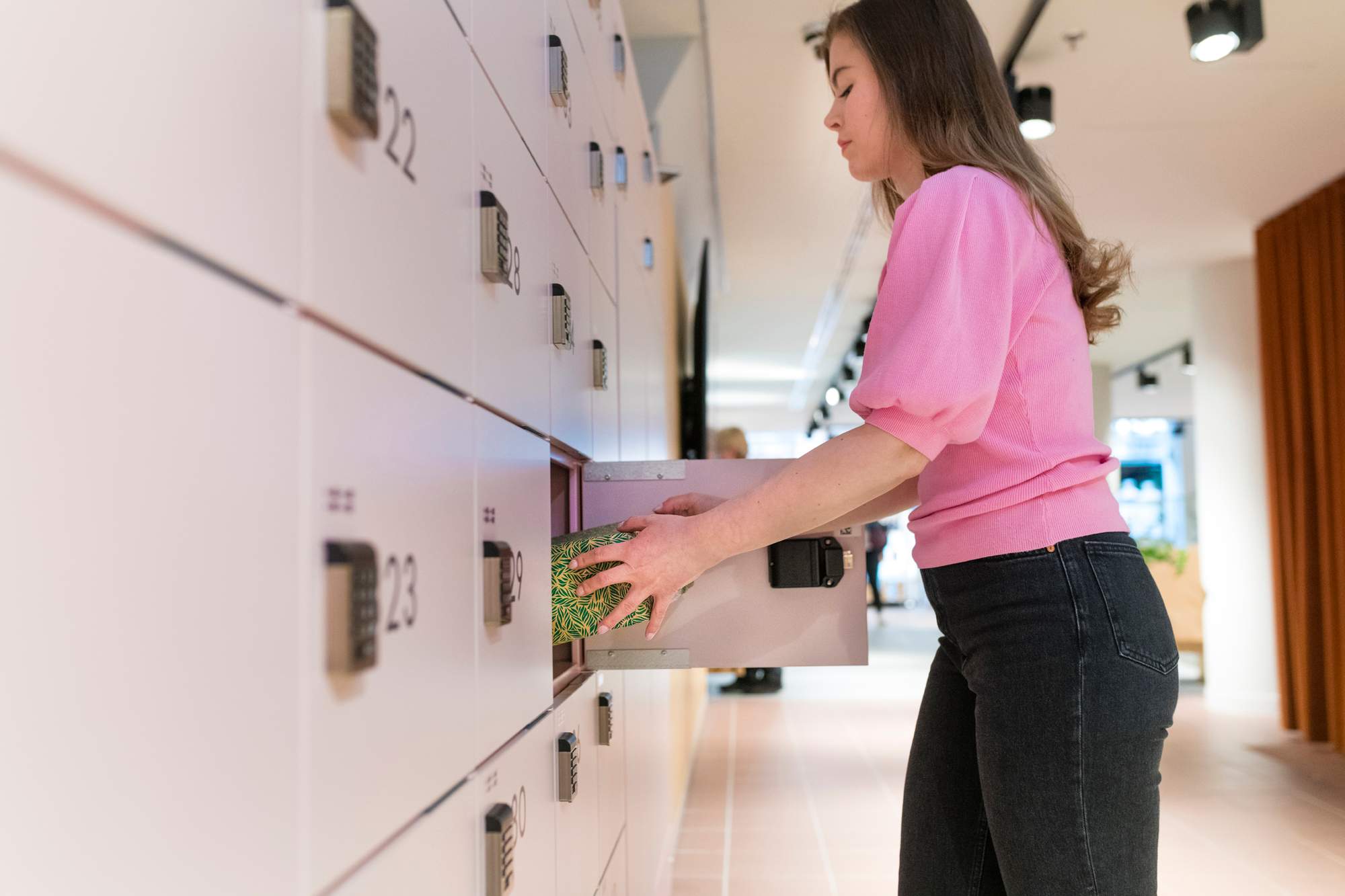 The model enhances Posti's recent growth; its parcel services alone have increased by 146 per cent in the past 12 years. The company has also launched fully automated postal kiosks in which customers can send and receive goods, opened more than 2,000 parcel lockers across Finland, and launched a smartphone app for tracking post that has more than a million users – one in every five Finns. Posti's offering is a reminder that innovation doesn't just rest with private companies. Instead, typically red-taped government-owned agencies can be industry-wide pioneers too.
---
The irresistible rise of online retail means that time spent waiting for a delivery has become part and parcel of daily life. Miss the postman and there's every chance that packages will be lost or parcels left strewn across building entrance halls. To counter this, a host of entrepreneurial companies are offering ingenious secure storage lockers for deliveries that can't be met in person. We unpack three of our favourites. 
Swipbox
Danish manufacturer Swipbox's Infinity parcel lockers take less than two minutes to install as they need no electric wiring. It means that the only shock you'll get is that the postman can finally leave your packages in a safe place.
Luxer One
California-based Luxer One offers fully customisable lockers. It has a range of sizes to cater for small and large boxes, and refrigerated options for perishables, so you won't have to fear missing the driver again. Perish the thought.
Parcel Hive
Spain-based Parcel Hive offers temperature and humidity-controlled lockers perfect for home-delivered food items.
Q&A
Michele Romanow
Co-founder and president, Clearbanc
Canadian serial entrepreneur Michele Romanow is co-founder and president of e-commerce investor Clearbanc. Since 2015, the company has invested $2bn (€1.7bn) in more than 4,500 companies in five countries. Romanow told Monocle 24's The Entrepreneurs that despite e-commerce booming, bricks-and-mortar retail is as important as ever. 
How do you see the future of bricks-and-mortar retail?
There will always be a place for it. But the balance of power is going to shift in the next 10 years, when we'll see the first country – probably China – get to more than 50 per cent e-commerce penetration. That won't mean that retail goes anywhere but rather that those experiences will become more special. Brands will invest in unique in-store experiences and when people have a great experience, they are extremely comfortable becoming repeat customers online.
For brands that begin life online and find success, is retail still important?
Without question. We've seen that time and time again. Brands that build an online base of customers became an asset for retailers. Previously, some of the terms that retailers were asking of brands were terrible. There was this whole concept of consignment, which was that if we put your product in our shop and it doesn't sell, we'll give it back to you; it was all at the small brand's risk. Now, when you build an online audience, you have more leverage.
More people are thinking about quality and want to support local businesses. Is that exciting for you as an investor?
Yes. People for the first time value the way that small businesses enrich our lives. Take restaurants for example: when you want to celebrate something, noone wants to go to a chain; they want to go to a restaurant in a single location with a great chef to have that specific experience. We're now craving that curation.
Piping hot
A Japanese plumber is flushing doubts with a smart clothing line.
Yuzo Sekiya is one of the most unorthodox entrepreneurial stars in Japan. Starting as a plumber, the 43-year-old has since made waves in fashion.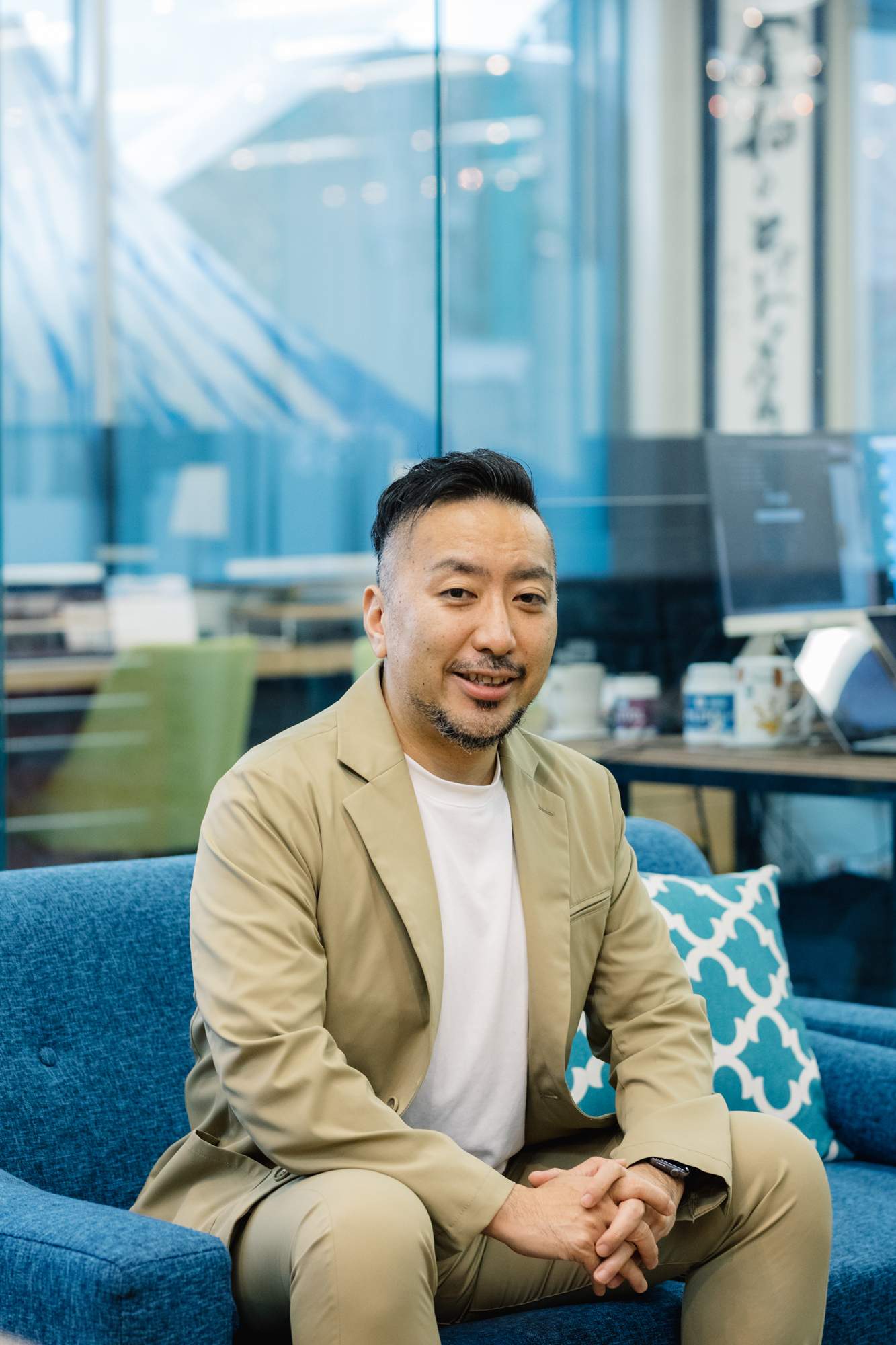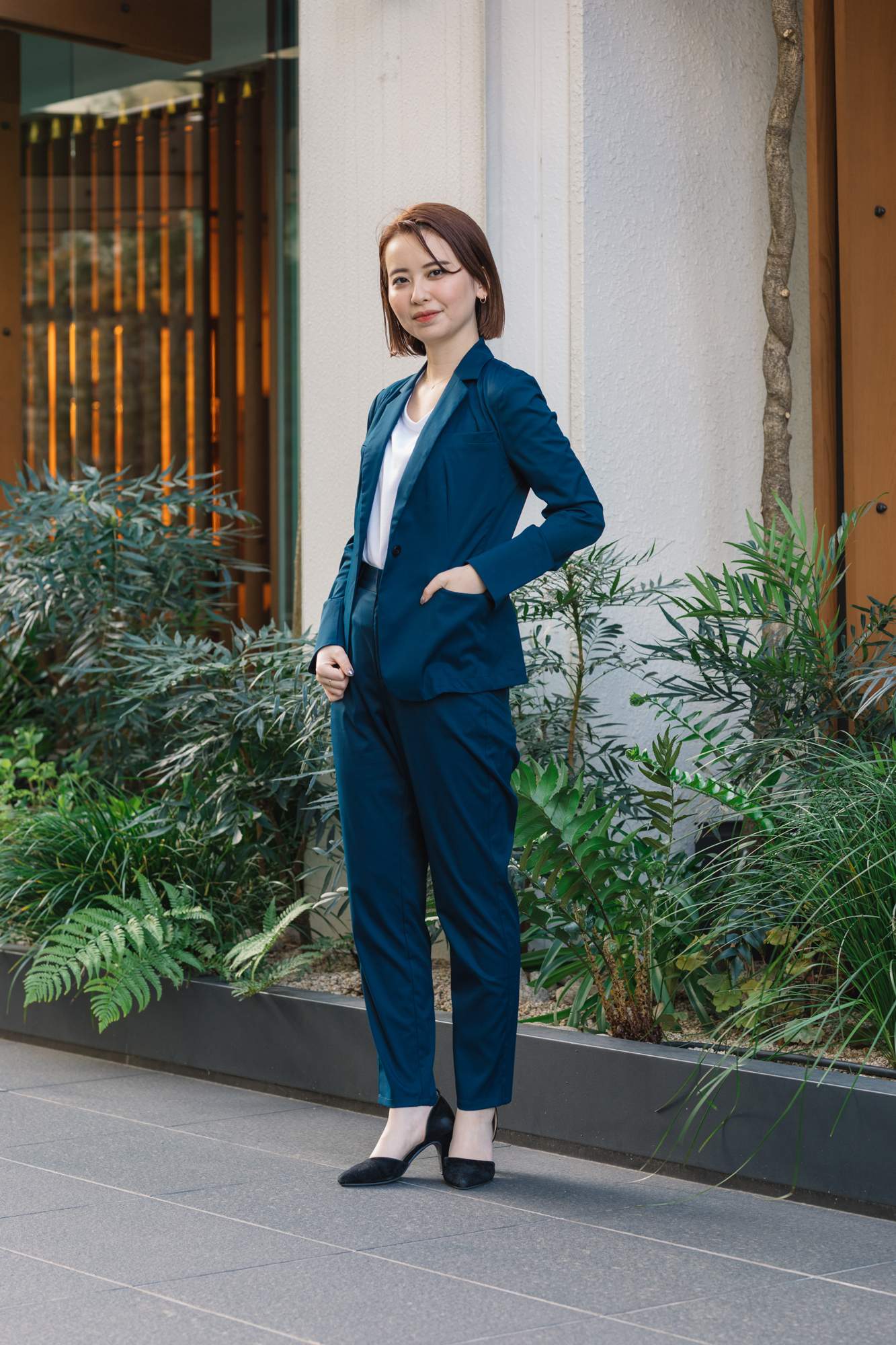 It began in 2001 when he graduated from university. "My father runs a small plumbing company in Tochigi," says Sekiya. "He got sick, so I went back to support." Following a stint at the family firm, he started his own plumbing business in 2006, alone from his small apartment in Tokyo – and experience was key. "Rebuilding my family business was hard. It was neither what I wanted to do, nor was I skilled at it, so doing it successfully gave me confidence. Now I feel like I could do anything I love to do."
In 2016 a eureka moment came when Sekiya was struggling to recruit young talent. "We thought we might attract them if our uniform was more stylish," he says. In order to fill the gap between fashionable suits and sweaty workwear, Sekiya's team scoured the globe for the perfect fabric that struck the balance of durability and comfort. "We couldn't find any, so we developed our own," he says. It was a big hit: the new, versatile uniform not only attracted young employees but also created a new market. Today his brand Work Wear Suit has 850 clients in plumbing, taxi, gardening and hotel industries, to name a few. Fashion-conscious consumers responded too, buying the basic jackets, trousers and coats at United Arrows and Isetan. The brand's worth grew from ¥60m (€460,000) to nearly ¥1bn (€7.7m) in three years.
Brands that pivoted to fashion
1.
Daiwa Pier 39:
Fishing gear has boomed among Japan's youth – these technical togs lead the way.
2.
Fiskars:
The Finnish gardening-supplies firm launched a snappy line in 2020.
3.
Snow Peak:
The Japanese outerwear favourite exclusively sold camping and walking accessories until 2014.
"We have one material for basic, all-season staples," says Sekiya. "We don't end up with unsold seasonal collections." In 2019 he received a hefty seal of approval. Osamu Shigematsu, founder and honorary chairman of United Arrows joined to advise his company on seeking expansion.
Today, Sekiya's Oasys Lifestyle Group employs 200 staff, whose average age is 28. "If anything, my strength is soft power," he says. "I can gather people. I want my company to be the best place in the world for my colleagues."
Sekiya has many irons in the fire but keeps his focus sharp. "Whatever it is, I give it my all once I'm in," he says. "I aim at number one in the world." 
Key takehome
If you're in danger of becoming complacent, remember that there's no harm in taking the plunge with an idea that's outside your comfort zone – you might plug into a new market if you do.
Economy of scales
Abu Dhabi's Pure Salmon is fixing a flailing industry by moving inland.
Fish farming is often seen as the reserve of buccaneering business players who have little regard for the planet's ecosystem, with horror stories of sea-lice infestations and algae blooms, long-distance exports freighted with astronomical costs and a hefty carbon footprint. This salty issue is set against a backdrop of overfishing and cresting fish consumption among a growing middle class. But one Abu Dhabi-based company is taking this in an altogether different direction.
Pure Salmon will chart new waters by raising its fish inland, creating a controlled environment devoid of chemicals, antibiotics and hormones, while curtailing traces of poisonous mercury (a common problem) and microplastics. Buoyed by a belief in sustainability, it reinstates 98 per cent of the water used through a filtration and oxygenation system, keeping it fresh. And in contrast to open net-pen farming, growing inland minimises the effect on the oceans.
The visionary behind this landlubber's approach is co-founder and chairman Stephane Farouze who, after spending decades in the banking industry, saw an opportunity. "In the global food industry, supply for protein cannot match consumer demand," he says.
As part of his push for social and environmental responsibility, Farouze has conceived an audacious goal. "Our ambition from the outset is to grow Atlantic salmon locally on a global scale, with an annual production target of 260,000 tonnes by 2030." The company currently has just one operational farm in Poland but Pure Salmon has lined up a rollout that spans the continents, taking in Japan, France, the US, uae, Brunei and China. It has worked closely with governments to secure funds and land required, in turn meeting their desires to be self-reliant in terms of food security.
One of the biggest hurdles in responsible aquaculture is using sustainable ingredients for fish feed. Pure Salmon is currently collaborating with numerous organisations such as Nutreco, a Dutch aquafeed firm – to innovate and create fish feed by sustainable means, such as experimenting with insects or through fermentation. Beyond thinking about the industry's future, it also takes a considerable amount of time to raise salmon for harvest (22 to 24 months, to be exact). Pure Salmon is in it for the long haul.
Creative thinking
How to run a design studio.
It's fair to say that designers aren't always known for their business savvy. Perhaps due to the idea that design should be about passion and not payment, architects, artists and other creatives often need help when it comes to selling their skills. Here are three of our favourite books that shed light on what it takes to run a financially viable studio or practice.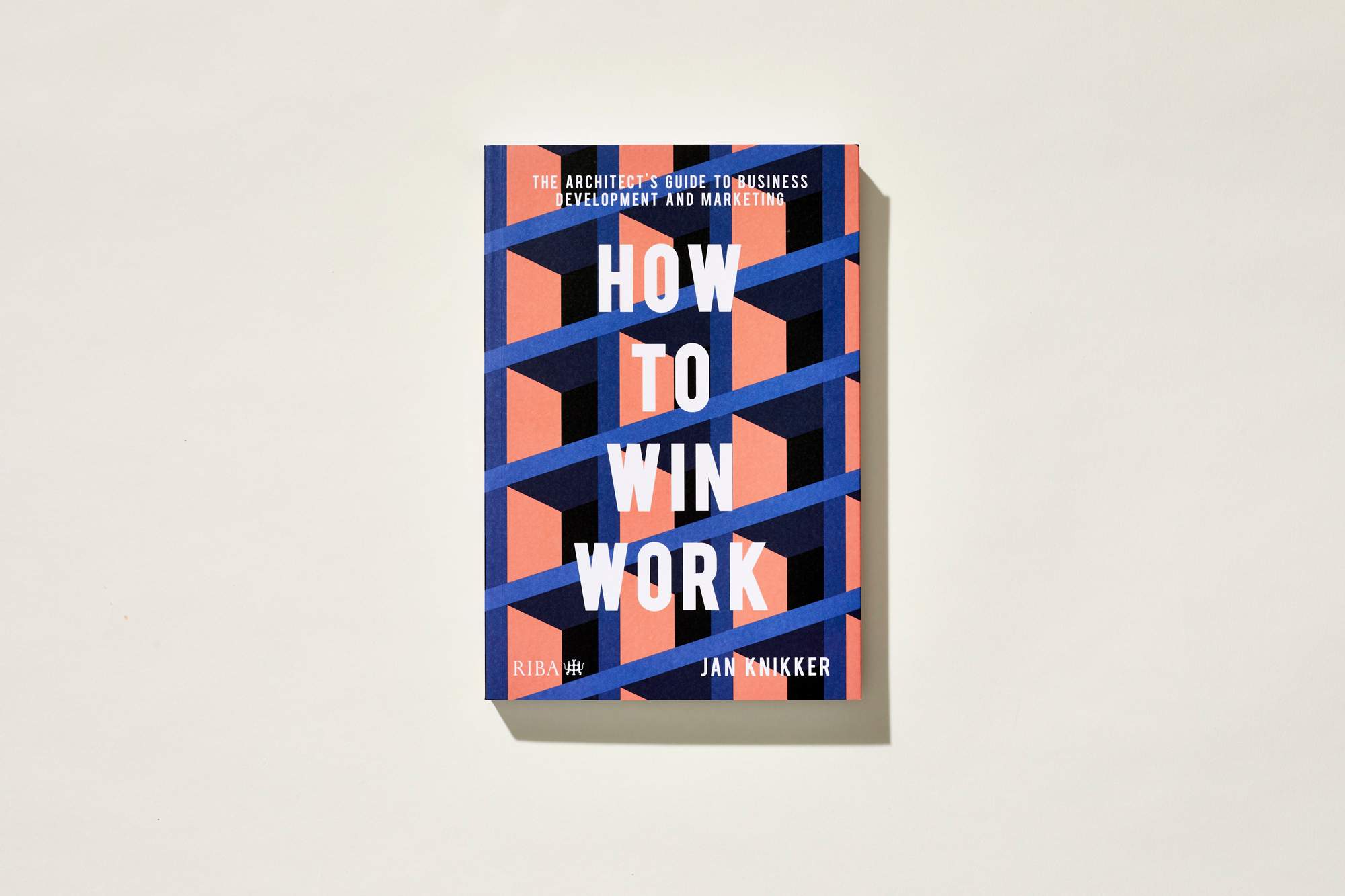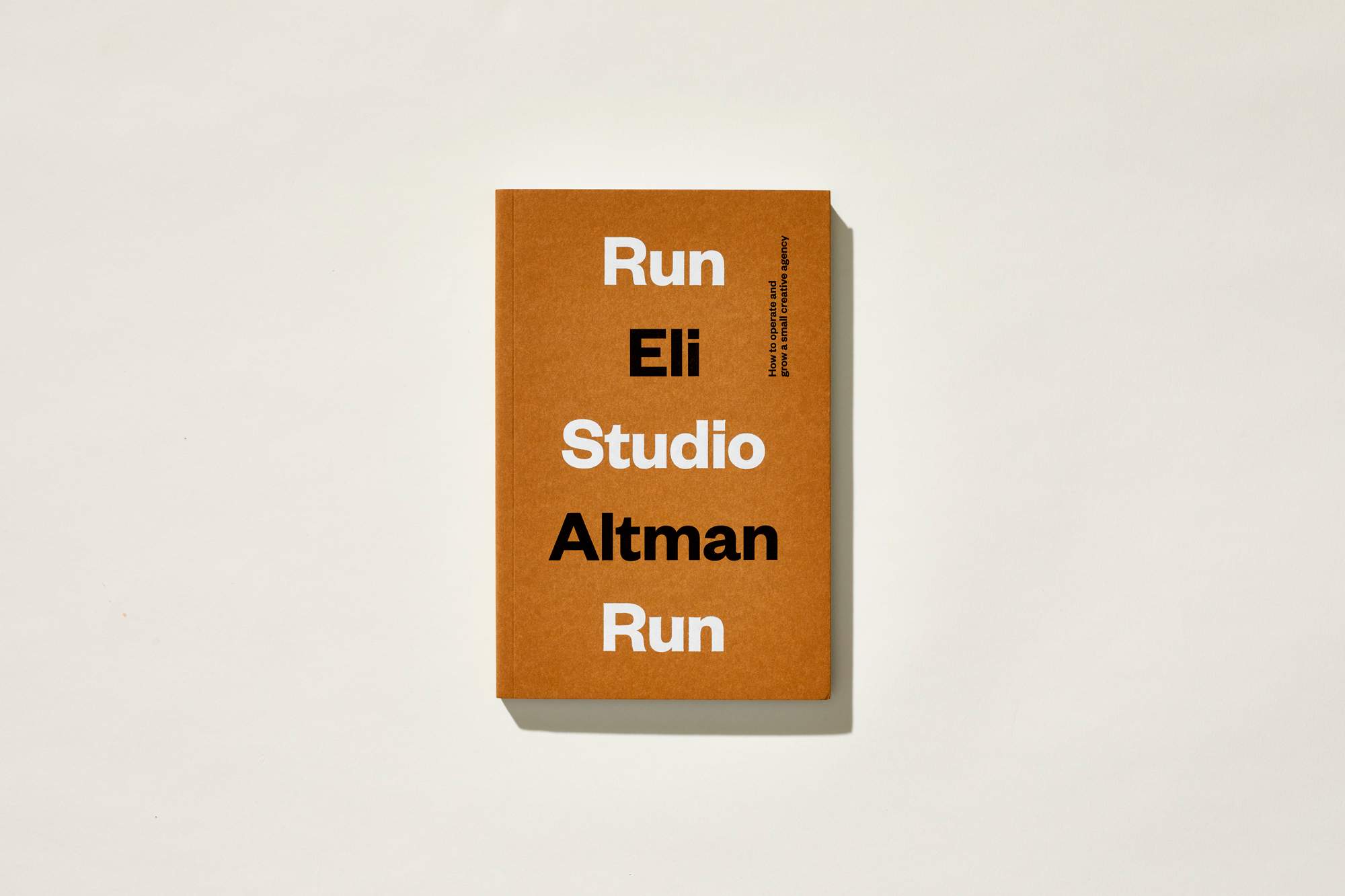 'How to Win Work'
You're a great designer but how do you let people know? That's the question Jan Knikker answers in this new book. A partner at mvrdv, the German architect provides advice on writing press releases, making fee proposals and preparing for presentations. We're sure that Knikker always has his elevator pitch ready to go.
'Run Studio Run'
Eli Altman of creative agency A Hundred Monkeys explains how to manage and grow a small creative studio, encouraging designers to look at their work critically as a business and not just an artistic endeavour.
'The Haptic Way'
London and Oslo-based Haptic Architects' book is part monograph, part manual for setting up a creative business. Featuring the writing of entrepreneur John Brown, the book investigates the studio's work, giving currency to the idea that truly good design is worth paying for.
Best medicine
Rome's pharmacies are among the city's healthiest businesses.
According to the Italian Federation of Pharmacies, there are just shy of 1,200 chemists in Rome's metropolitan area alone. Their flashing green neon signs are a ubiquitous urban symbol; often several are found on one street. In a city whose small shops close for lunch, there is always a pharmacy open nearby at any time, catering to Italians' hypochondriacal tendencies, the city's large population of silver-haired signore and all of those who establish special, personal relationships with these trusted outposts of healthcare. Over the past year, these businesses have re-established their fundamental role in the community.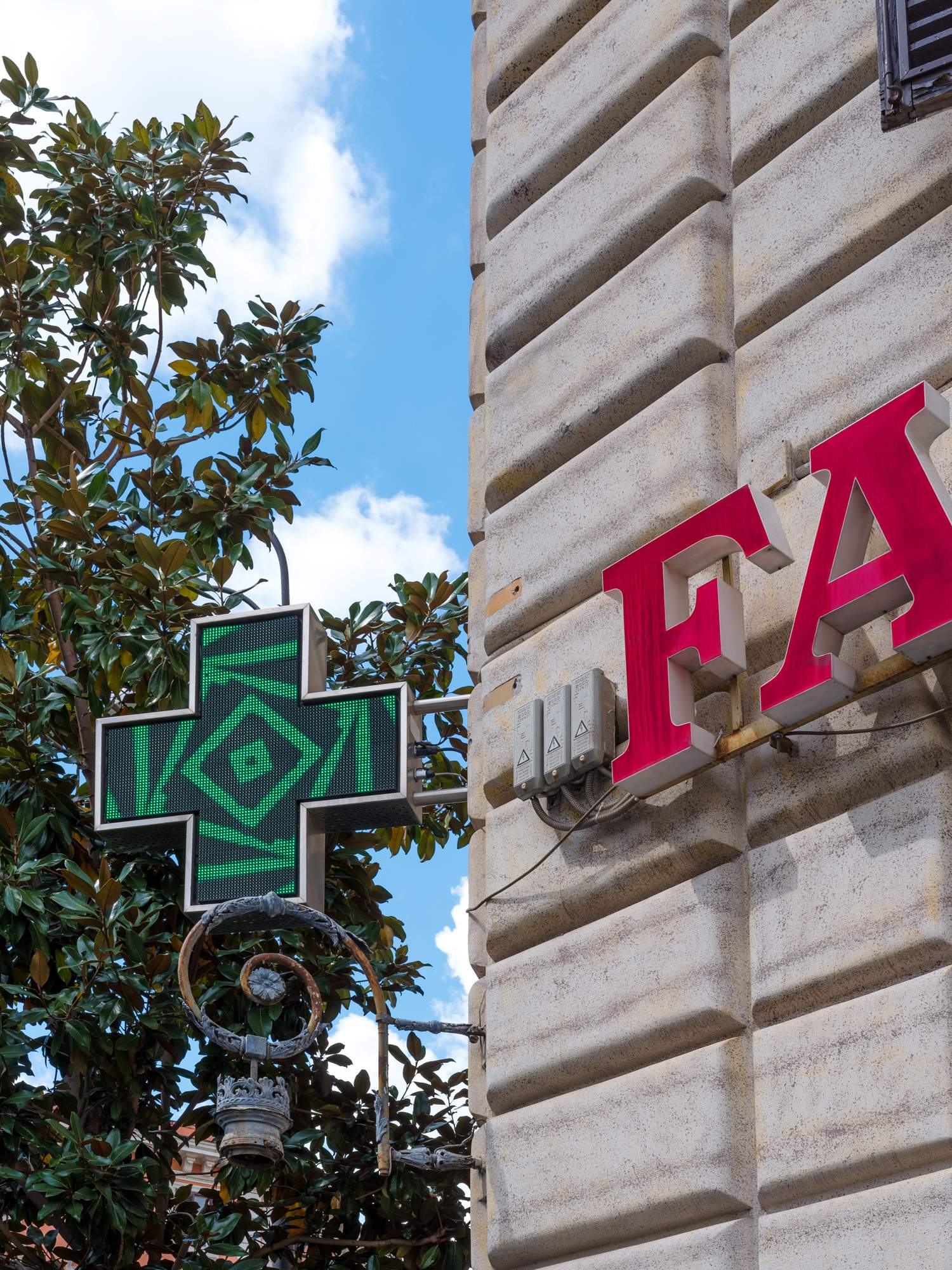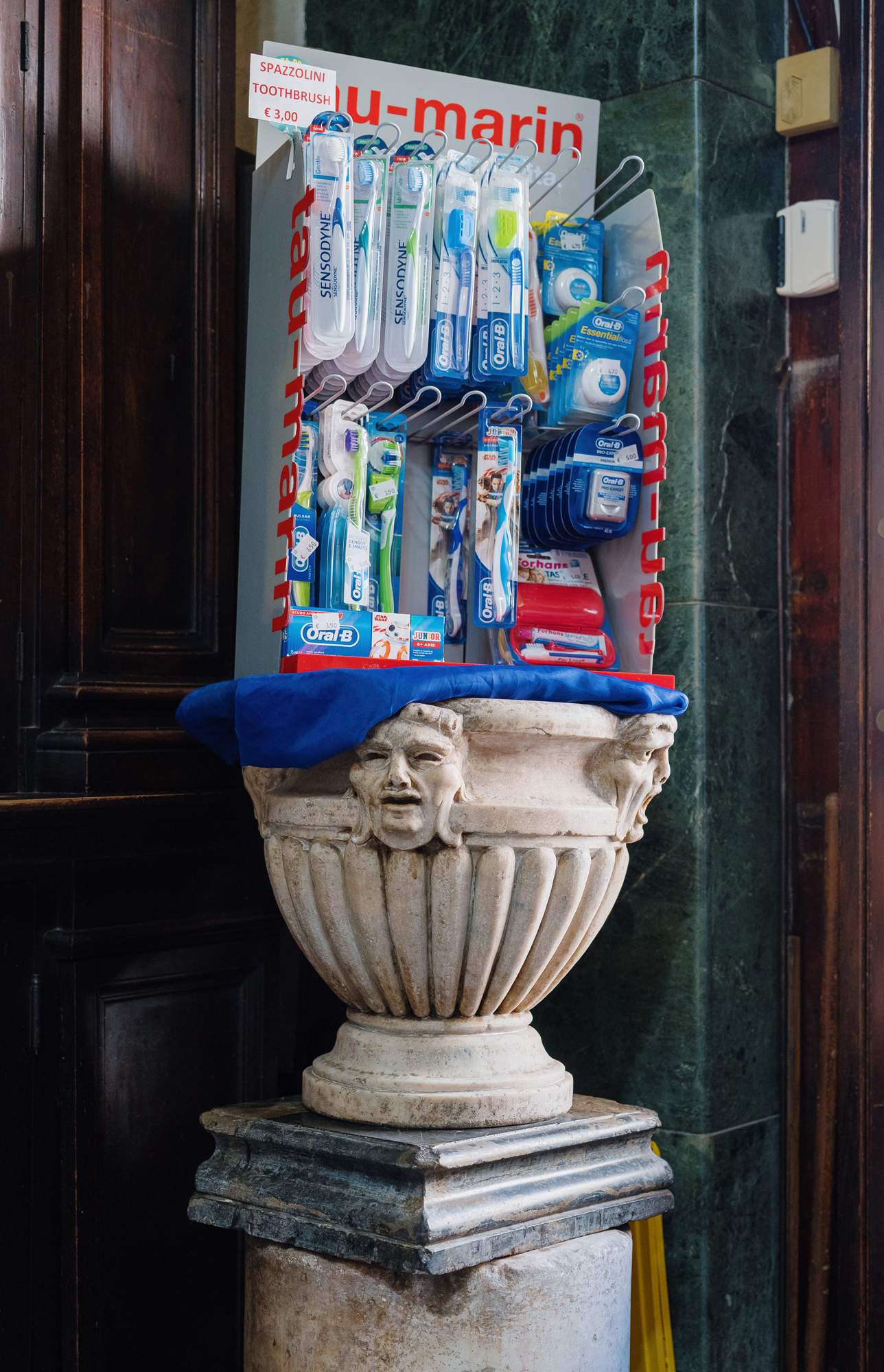 Sitting on the small Tiberina Island in the river at the heart of the city, the Farmacia Fatebenefratelli has serviced the nearby hospital, residents and pilgrims for at least 500 years. "I don't like to use the word customers," says head pharmacist Fernando Suez, with a constant flow of people walking in and out. "These are our patients." And the list of services they provide is seemingly endless. There's advice and prescriptions, of course, but the pharmacy also supports homelessness charities, staffs a helpline for domestic-violence victims and runs a service for missing persons. Brother Angelo, who came to Rome from Colombia five years ago, highlights a more prosaic service too: first aid for countless twisted ankles – Rome's cobbles are notoriously treacherous.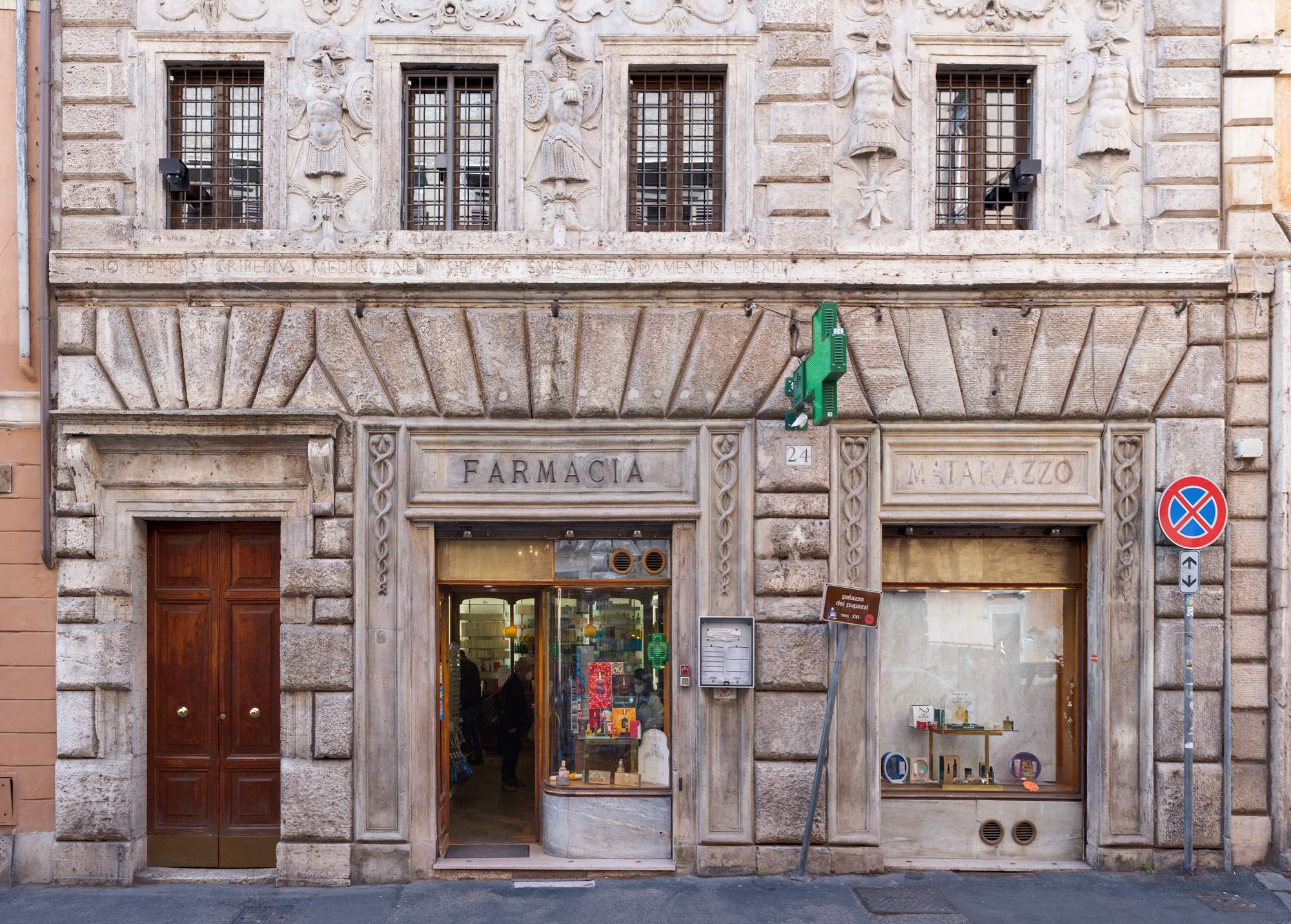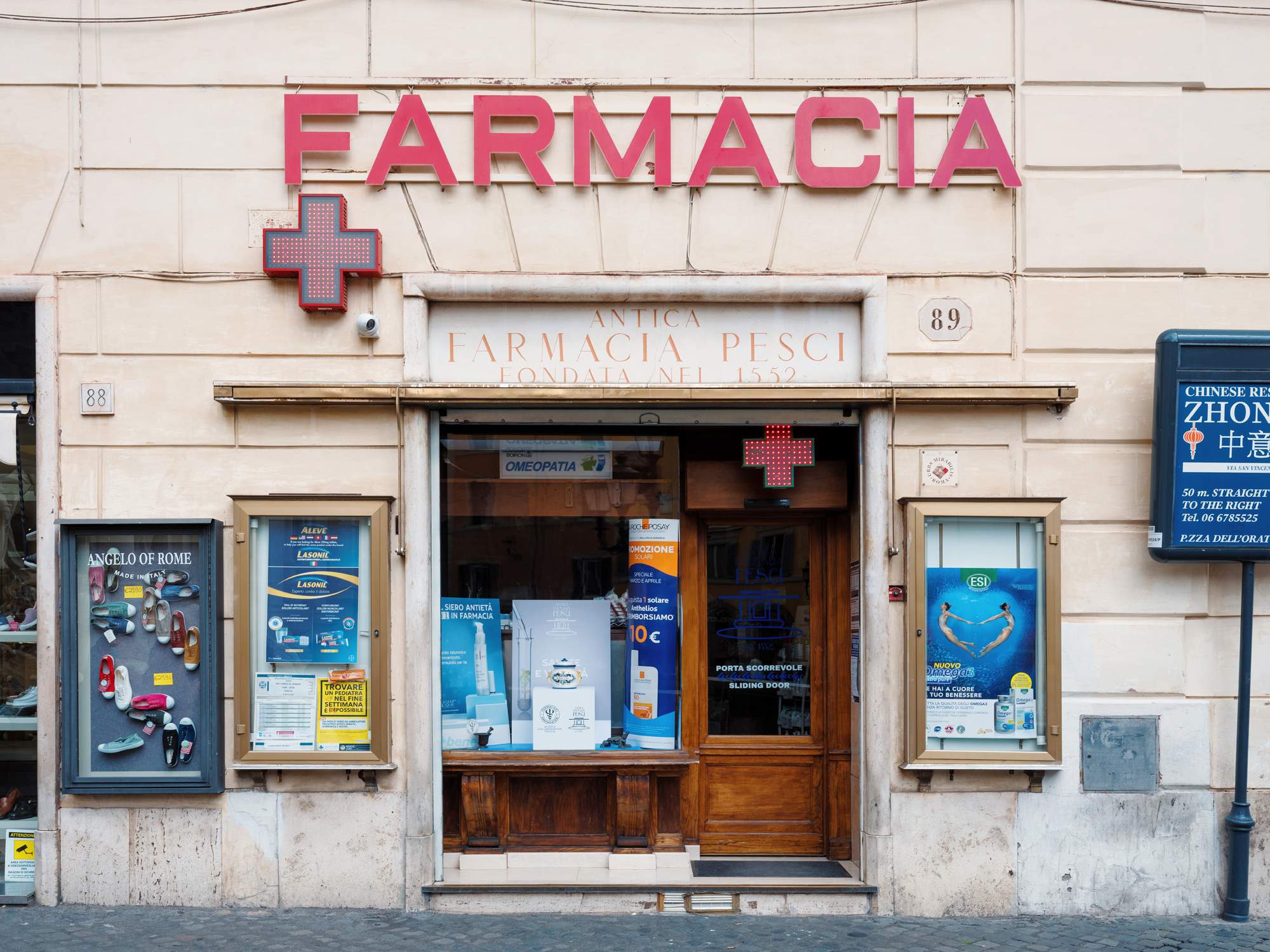 At the more opulent surroundings of the Farmacia Reale, despite the chandeliers, pharmacy services are just as accessible. "We've been doing coronavirus testing and now we are waiting to start vaccinating," says head pharmacist Fiorenza Madeo. In the basement, more traditional activities take place – including the preparation of so-called "galenic formulations". Madeo makes pomades, capsules and tonics to order. "We can create things that have gone out of production but that a doctor might insist are just the ticket for a patient," she says.
Nearby, and so close to the Trevi Fountain that gushing water drowns out most conversation, Alessandra Ciotti runs the beautifully preserved Farmacia Pesci, which has been in the family since 1900. "An uncle had it, then my father," says Ciotti at the vast polished mahogany counter, which dates from the 16th century. "Now my son is doing a degree in pharmacy." She specialises in those tourist services you don't think about until you need them. "Maybe the airline lost your luggage and you need to replace your medication?" says Ciotti. "And you probably need a toothbrush too."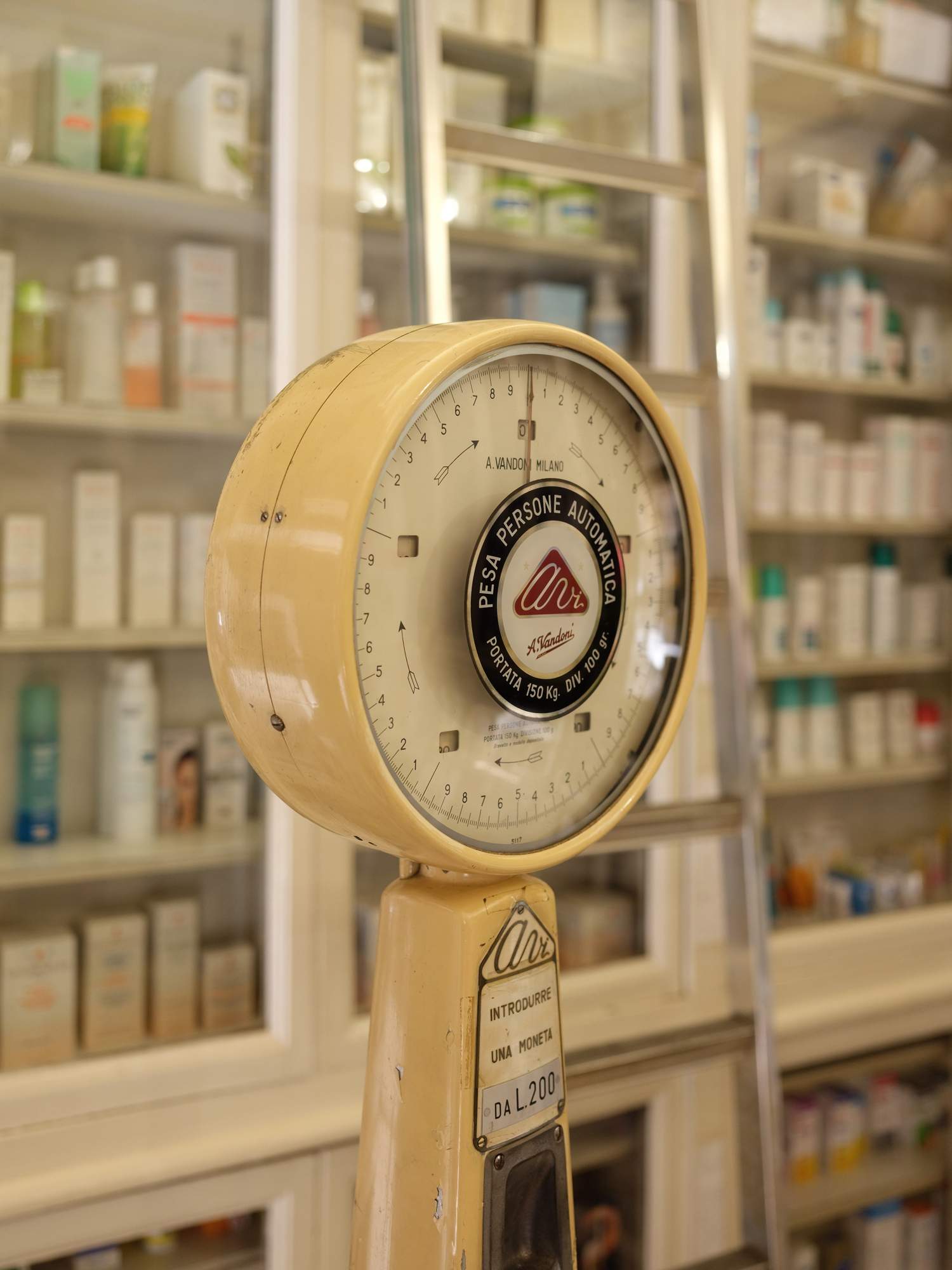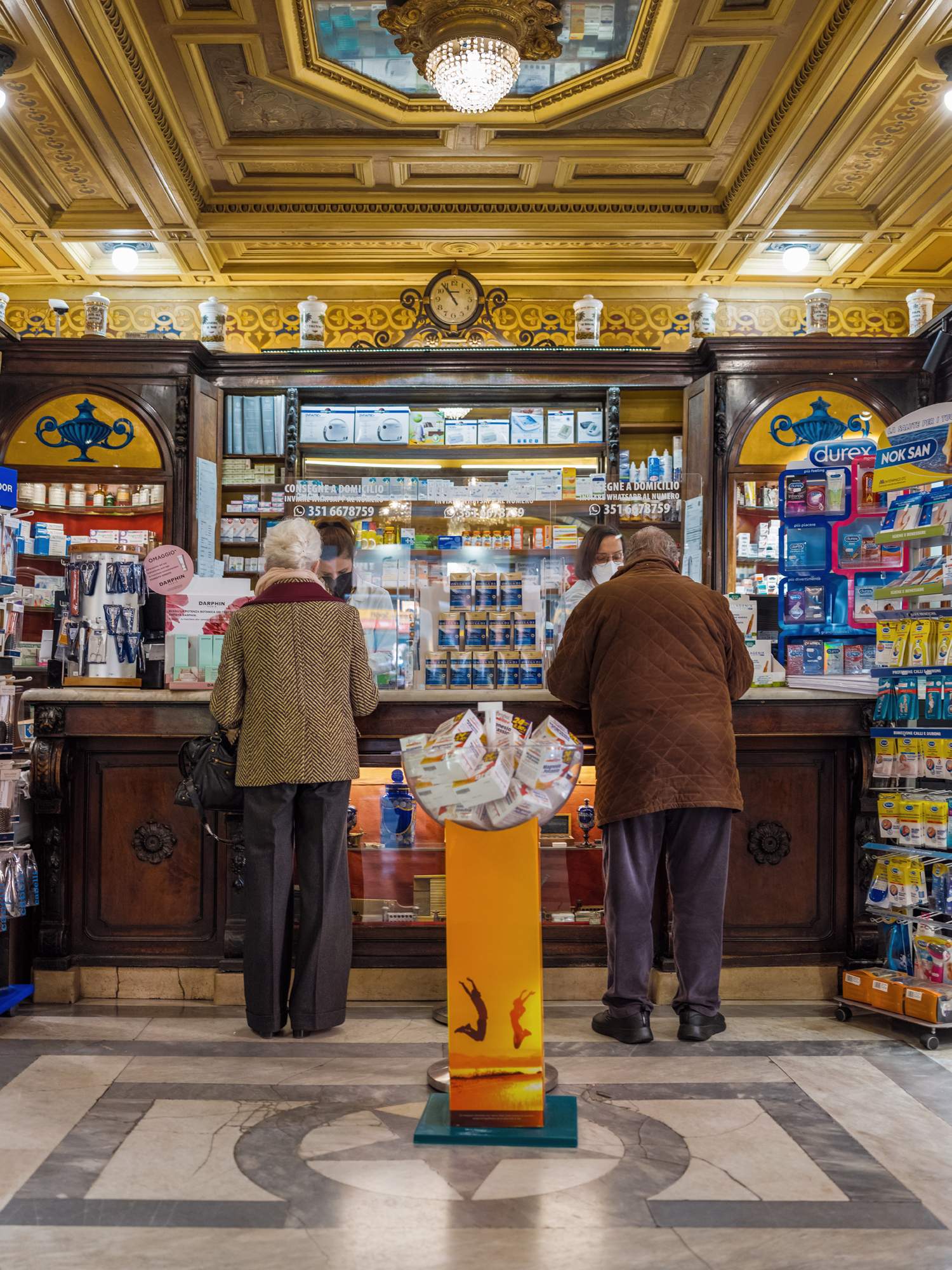 A stone's throw away, Farmacia Santi has been run by the diminutive Anna Laura Santi since 1974. Her pharmacy is an immaculate time capsule. "I have respect for what came before, and if I've decided to do this in life, I should do it properly," she says. "I was born in 1939," she adds unprompted, before lowering her mask to reveal a youthful smile. "Not bad, wouldn't you say?" We'll take whatever she's prescribing. 
Key takehome
A company needn't be a sterile, heartless venture. Start a business with a healthy dose of human warmth and history behind it, and you'll be sure to draw in a crowd of happy customers – or signore, as they say.
Knowing the spore
One Californian start-up dreams of a world made of mushrooms.
Among the warehouses of Emeryville, near San Francisco, California, Sophia Wang brushes her hand across what appears to be a sheet of supple leather. But appearances can be deceiving.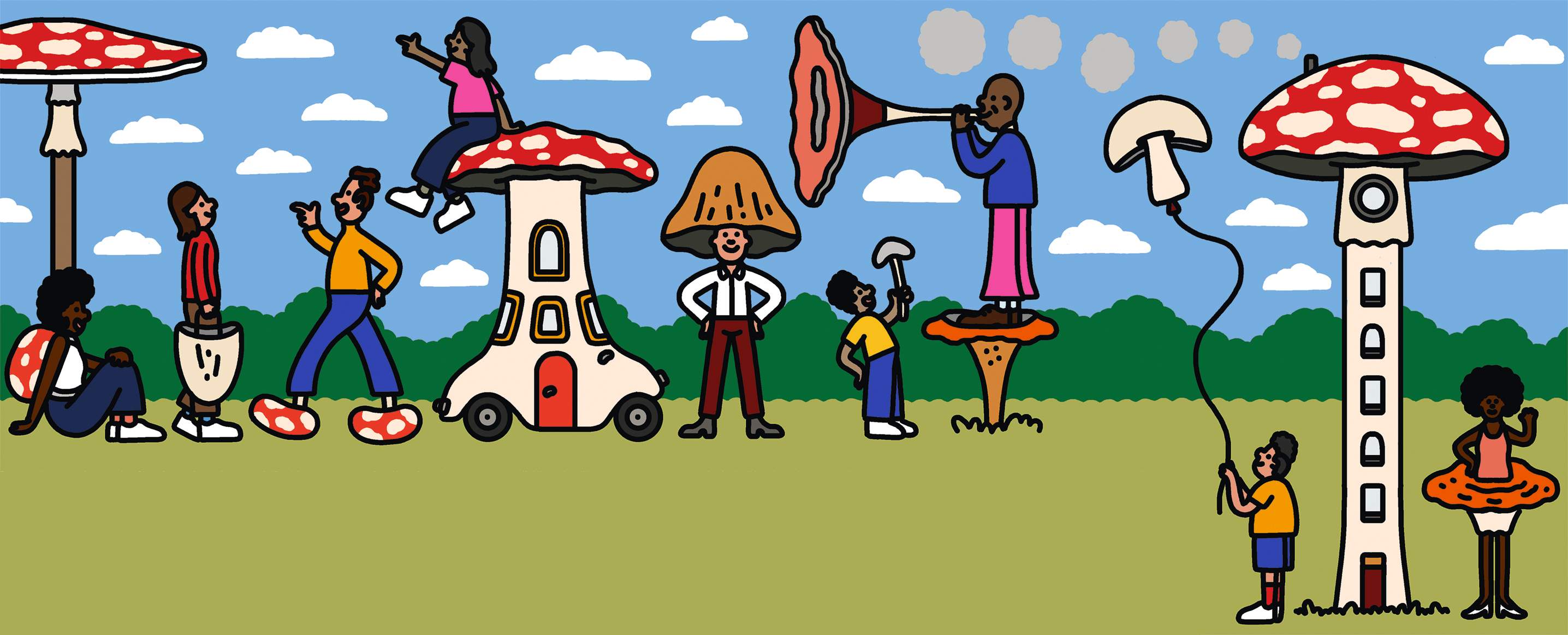 Wang is in the production facility of Mycoworks, a start-up she co-founded that has been developing a raft of biomaterials from mycelium – the fine, threadlike substance you can find branching out below mushroom stalks. Of the company's various ventures, its trademarked leather alternatives have gained much commercial attention. These consist of layers of mycelium (or Fine Mycelium, as the company's patented version is called) and include Reishi, the sheets laid out in front of Wang, and Sylvania, the material used to create the first mushroom-based bag, produced in collaboration with Hermès. This follows Mycoworks receiving $45m (€37m) in its second round of financing with investors ranging from celebrity figures, including Natalie Portman and John Legend, to venture-capital funds.
The roots of the company run deep. While studying for a phd in English Literature at Berkeley in the 1990s, Wang was also working part-time as a multimedia artist in San Francisco. There she came across Phil Ross, a fellow artist, with whom she collaborated on a number of projects and who introduced her to his decades-long experiments with mushrooms (no, not like that).
"It's easy to get people on board when they feel the material. It provides opportunities that wouldn't exisit with animal hide"
More than just an eccentric hobbyist, Ross was beginning to see huge potential in how mushroom roots might be used as a material for sculpture and design. By growing mycelium in the right conditions, the substance could be used to create all manner of things. Ross worked to make tough mycelium bricks, which went on to be displayed in museums around the world for their architectural potential. As interest picked up, the duo officially launched the company in 2013.
Ross focuses on the long-term vision for the technology and its applications, while Wang steers the company's culture and values. This is no small matter. Mycoworks has mushroomed from its two-person spore, with some 100 employees now working in its facilities across California, producing mycelium in huge quantities and researching the new possibilities it brings.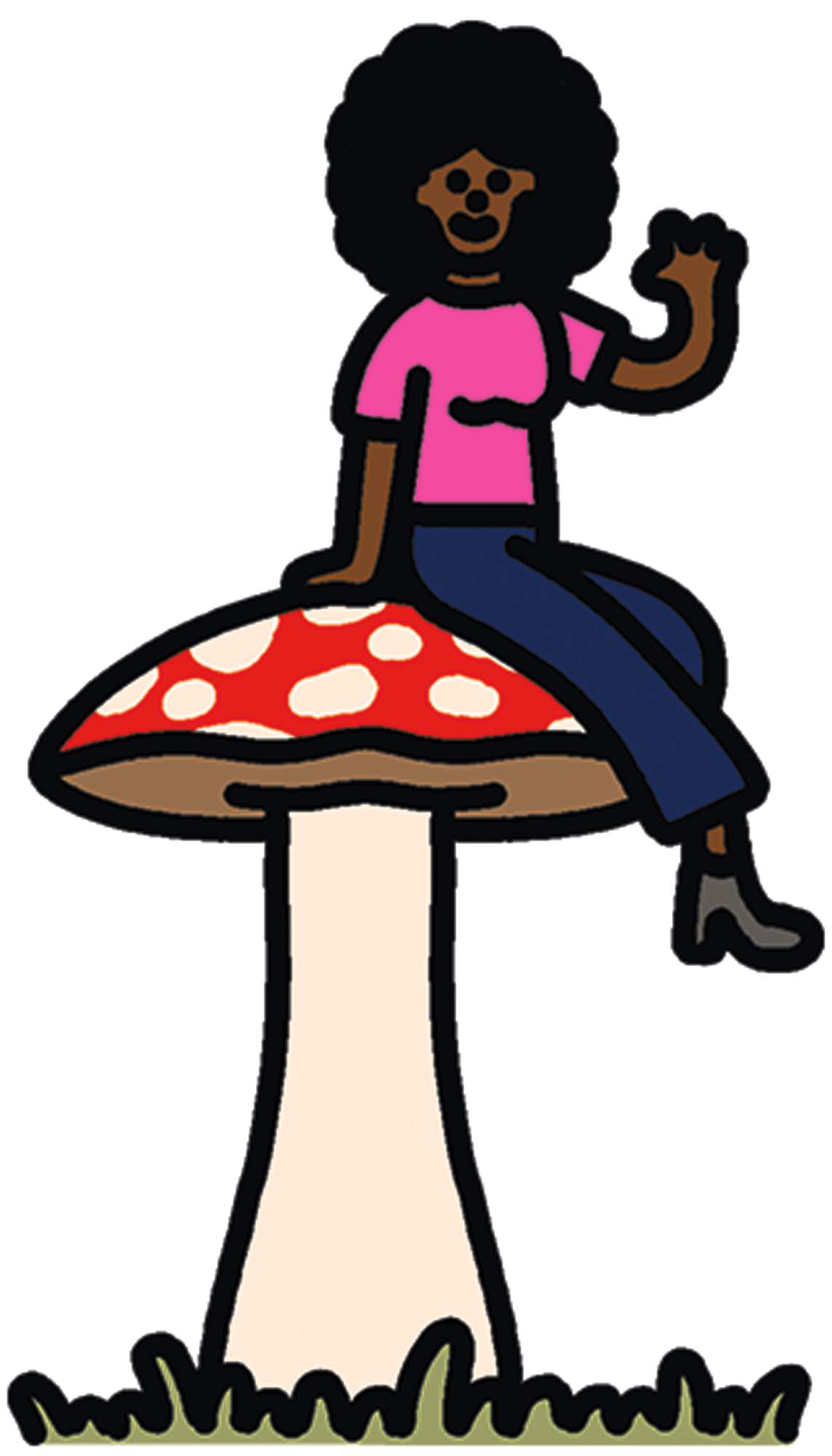 "It's easy to get people on board when they feel the material," says Wang, explaining that while designers are often initially drawn to the material for its sustainability, they stick with it for other reasons. Fine Mycelium allows them to customise production in order to match the material to their needs – it can be made tougher, softer, thicker, thinner. "It provides opportunities that wouldn't exist with animal hide," says Wang. And as the fungal matter can grow just about anywhere in the world, it's easy for production sites to sprout in new locations, meaning that supply-chain waste and transport costs can be avoided.
Though choosing to remain tight-lipped about future plans, Wang confirms that more fashion and design projects are on the horizon. As for what else the company is cultivating in its labs, it could be anything. "It's exciting to think about what else we might discover," says Wang. Mushroom shoes? Mushroom planes? Mushroom everything. The idea is growing on us.
Key takehome
Big ideas don't come all at once, so sometimes it's better to focus on cultivating your interests. Do what you love and already have passion for. When the time is right, the business will grow.
Capital assets
Will creative Londoners stick or twist?
We asked three London-based creative entrepreneurs whether they're keen to stay in the UK capital or move on after a period marked by Brexit and the pandemic.
Tarik Fontenelle
Chief research officer and co-founder at strategic insight agency On Road.
Twist: "I will leave London at some stage if the UK can't deliver on its post-Brexit promises. I'd probably go to New York, where we plan to set up our next office, although with the Olympics going to Los Angeles perhaps I should be looking at the West Coast. I'm optimistic for London because new ideas, businesses and ways of solving problems will emerge but it's hard to feel totally positive about the decisions that have made it tricky to be an entrepreneur. I'm most concerned about the effect [of Brexit] on the UK's standing as a nation and the glut of talent that we'll lose. This is a time for innovative thinking that can take the country forward – more should be done to support this new wave of entrepreneurs."
onro.ad
---
Myvanwy Evans
Founding director of creative agency LouderThanWords.
Stick: "The pandemic has taught us that almost anything is possible and it's a real challenge to assume what the next few years will look like. London has been a leading cultural capital for hundreds of years and always will be. The rate at which we have adapted is testament to our creative endurance. Alternative solutions will continue to plug the gaps of the old and the defunct, and I believe there's an exciting new era ahead. London might need an immigration drive quite soon, which has always been its creative life force. The UK capital could bounce back even stronger – if it rejoined the EU."
ltwltd.com
---
Kathlene Fox-Davies
Founding director of Black Box Projects, specialising in contemporary photography and art.
Stick: "The past year has been brutal for the creative industries and the self-employed. As a gallery we specialise in work that must be experienced in-person. We don't have a permanent bricks-and-mortar gallery, which was a godsend during lockdown, but we never intended ours to be a web-based gallery and it's been a crash course in technology. We will only know the true effects of this past year once galleries and museums reopen – sadly, we might see some remaining closed. London has always been an attractive place for art dealers because of the business opportunities and diversity of individuals and interests within the city. I see an opportunity for UK-based artists among collectors here and abroad. Brits are famous for keeping calm and carrying on and I believe that this is what we will see from the creative industries as we navigate this strange new territory."
blackboxprojects.art
Q&A
Alex Bennett-Grant
Founder and CEO, We Are Pi
Since founding Amsterdam-based marketing agency We Are Pi in 2011, Alex Bennett-Grant has picked up a spate of industry awards and heavyweight clients including Lego, Heineken and Nikon. Its success is down to a firm grasp of all aspects of the industry, as seen in its handsome design work and sharp grasp of social issues and technological changes. Here, Bennett-Grant tells us how he's been keeping ahead. 
How have clients' demands changed over the past decade?
Hugely. We started during the financial crisis and one thing we noticed was that brands wanted different kinds of partners to create different kinds of work. Our popularity was partly driven by our attractiveness in terms of price; people wanted to work with smaller, younger, more nimble partners who were socially and technologically savvy, and knew how to do more with less. And because we're an international agency, clients also wanted us to provide them with the big ideas: how to enter a new market, launch a product at scale or position the brand globally. The change in demand has been that we have had to really master both of these elements: the big audacious branding and the nimble execution.
How should we approach diversity when considering the marketing industry?
If you want to represent the biggest opportunities for a business, you have to represent the broadest customer base – that means all different kinds of people. So that's one way you can drive positive change. But what's more interesting than that is how change is brought about simply by encouraging people to create new businesses, new models for thinking, new talent. Entrepreneurialism allows us to have a more diverse, more interesting playing field – it's important that we encourage that.
For more from the likes of Alex Bennett-Grant, tune into Monocle 24's 'The Entrepreneurs', airing every Thursday at monocle.com/radio
Hard wearing
An entrepreneur with his finger on the pulse is causing shockwaves.
If you've ever wondered what it's like to get shot without actually getting shot, allow me to shed some light: it hurts. But, thankfully, there's less bleeding involved. It's one of the experiences flawlessly simulated by the Dipulse full-body Smartsuit, which uses neuromuscular electrical stimulation technology (that's nmes, for short) to encourage any number of physical responses through targeted electric pulses, controlled through a smart app.
The suit is supposedly the first of its kind and is intended to enhance physical performance for athletes of all stripes. But founder Richard Statham is in talks with industry leaders of a range of sectors and the possibilities, he stresses, are endless. The suit might prepare astronauts for zero gravity, simulate pain in video-gaming (hence the gunshot), train military personnel or even help to treat muscle ailments and injuries.
The suit might prepare astronauts for zero gravity, simulate pain in video-gaming, train military personnel or even help to treat muscle injuries
A former jiu-jitsu fighter with a decade of experience working at Volvo behind him and charisma to spare, Statham didn't struggle to bring the right people on board when he devised the idea five years ago; the product development team includes a London-based programmer and Swiss engineer. Some $3m (€2.5m) in funding and 13 test versions later, Dipulse launched its Smartsuit in December, which retails at €1,090 and is produced in Taiwan.
Statham has recently set about developing new software that will allow tailored fitness programmes to seamlessly synchronise with the Dipulse technology. No doubt it will enhance its appeal for those hi-tech gym bunnies out there. But one word of advice: leave the hand grenade function alone. 
Key takehome
Innovation isn't always about making something new. Sometimes, it's just a case of finding a new way of using something that's already been developed – and tailoring it to perfection.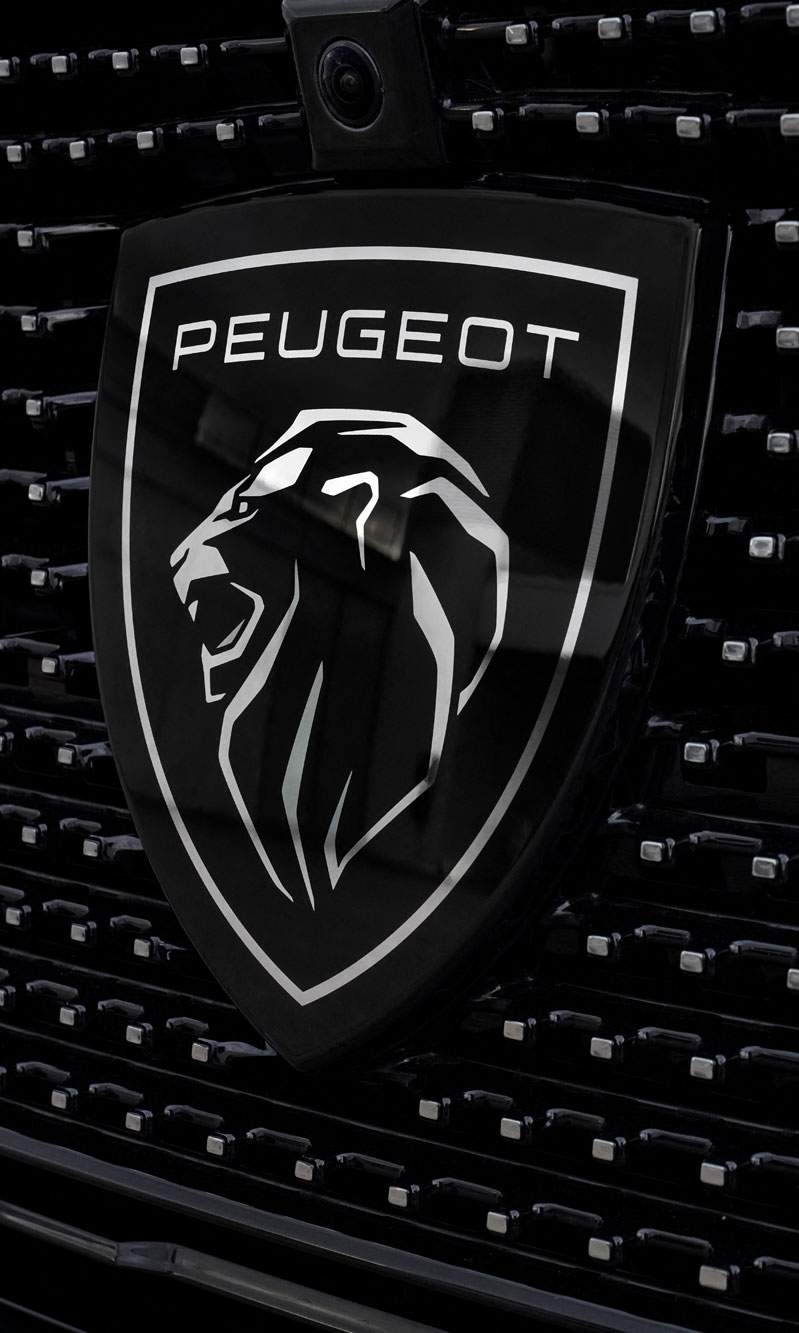 Marque difference
Car-maker logos
Buying a new set of wheels in the coming months? Chances are it will be adorned with a badge that you've never seen before. Nine leading car-makers, including Audi, bmw and Peugeot, have all given their logos – the public's crucial first point of visual contact with brands – a new look. And, to use the graphic designer's lexicon, all nine are "flat". Monochrome and simple in form, the designs can be easily replicated across a range of media. They also represent a targeted backlash against efforts in the 1980s and 1990s to create more intricate and embellished logos, which aimed to replicate the glossy effect of a metal car badge wherever they sat. Our pick of the bunch is Peugeot's roaring lion, whose new linework evokes a sense of depth without faux-realistic textures and shadows; proof that the simplest of ideas don't always fall, well, flat. 
---
Up cell
Inmates start up to start over.
Finding an employer isn't easy if you have a criminal record. But since 1992, Brian Hamilton and Robert Harris's non-profit Inmates to Entrepreneurs (ite) has educated the formerly incarcerated in how to launch a profitable company on a shoestring in the US. "In the past year our graduates have started about 300 businesses," he says. Here are three that caught our eye.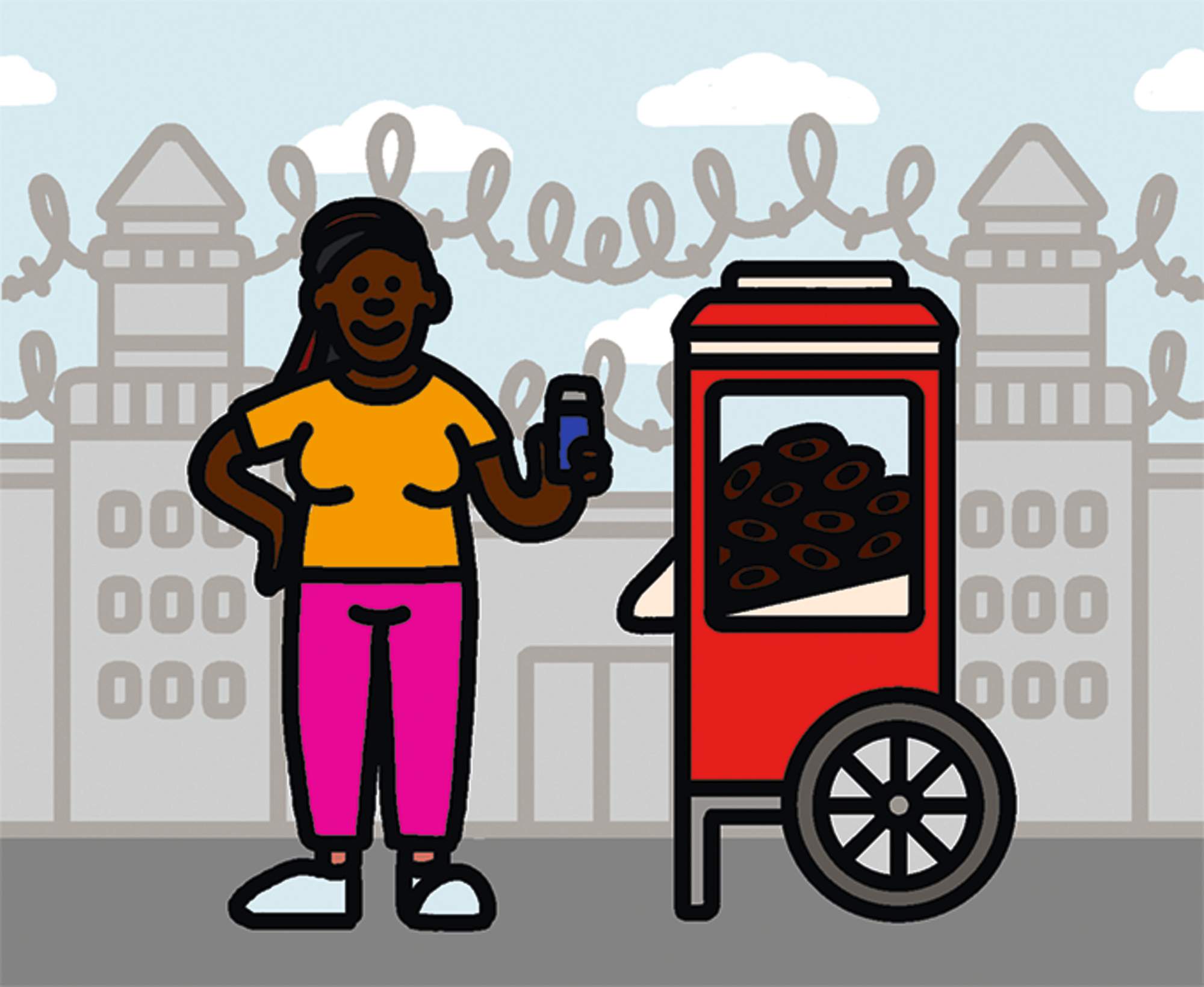 Queen Coffee Bean
After 10 months at a prison camp in North Carolina, Claudia Shivers knew that she wanted to start a coffee roastery. "ite made my plan realistic," she says. In place of a $25,000 roaster, a $39 popcorn popper did the job. "We've now sold coffee to almost every state."
Sweet Angels Pastries
Susan Ruhe had just finished serving 15 months for fraud. As she was previously self-employed, she wouldn't have a job to return to. So she set out to start her own bakery. "You can rebuild your life on a 40 cent cookie," she says. "Now we make 5,000 cookies a week!"
Mafanikio African Goods Store
After prison, Edward Wallace found himself homeless. But on the ite course, the former clothing-business owner learnt how far $800 (€666) could go. He bought a new computer system and designing tools, and now, thanks to targeted outreach to models and celebrities, his African-styled garments are popular throughout the US.
---
Seattle's perfect blend
Vietnamese-Americans have created a vibrant business hub.
On a Sunday afternoon in Seattle, a queue of sharply dressed Vietnamese-Americans is snaking down a block framed by warehouses. They are waiting to enter a modern two-storey building and emerge clutching coffee flavoured with kumquat, and banh mi sandwiches.
Inside, restaurateur Yenvy Pham is running from counter to roaster to keep up with demand on the opening day of Hello Em, a café anchoring the new retail, office and community hub known as Little Saigon Creative. The building, home to three businesses and rotating pop-ups, opened in November 2020 as a bricks-and-mortar home for the Friends of Little Saigon, an association founded in 2011 that advocates for small businesses in this immigrant enclave amid a property boom reshaping the city centre.
"Little Saigon Creative is about identity," says the group's executive director Quynh Pham (no relation to Yenvy). "Vietnamese immigrants have lived and owned businesses here for more than 45 years but we've never established a community centre." The aim is to offer a multi-disciplinary space, with café customers mingling with the creatives working elsewhere in the building.
"Vietnamese immigrants have lived and owned businesses here for more than 45 years but we've never established a community centre"
As second-generation immigrants, entrepreneurs like Yenvy straddle the best of both worlds: their parents' culinary influences coupled with a savvy awareness of contemporary trends. That mindset launched Hello Em, Yenvy's joint venture with childhood friend and business partner Nghia Bui, whose family works in the coffee business in Vietnam, the world's second-largest producer of beans. It brings the café scene of Hanoi to one of the cradles of global coffee culture.
New offices will pad out the building. Upstairs, a property firm is preparing to move in to a workspace with a full kitchen to entertain and inspire clients. "I want to pour them a drink and make them a snack, so they feel comfortable doing a deal with us," says owner Ly Tran. Despite a glut of prestige office space, he chose this location amid tofu factories and seafood vendors. "I want to build strength in our community." It seems the way to do it, at least for Little Saigon, is to strengthen the neighbourhood's businesses first.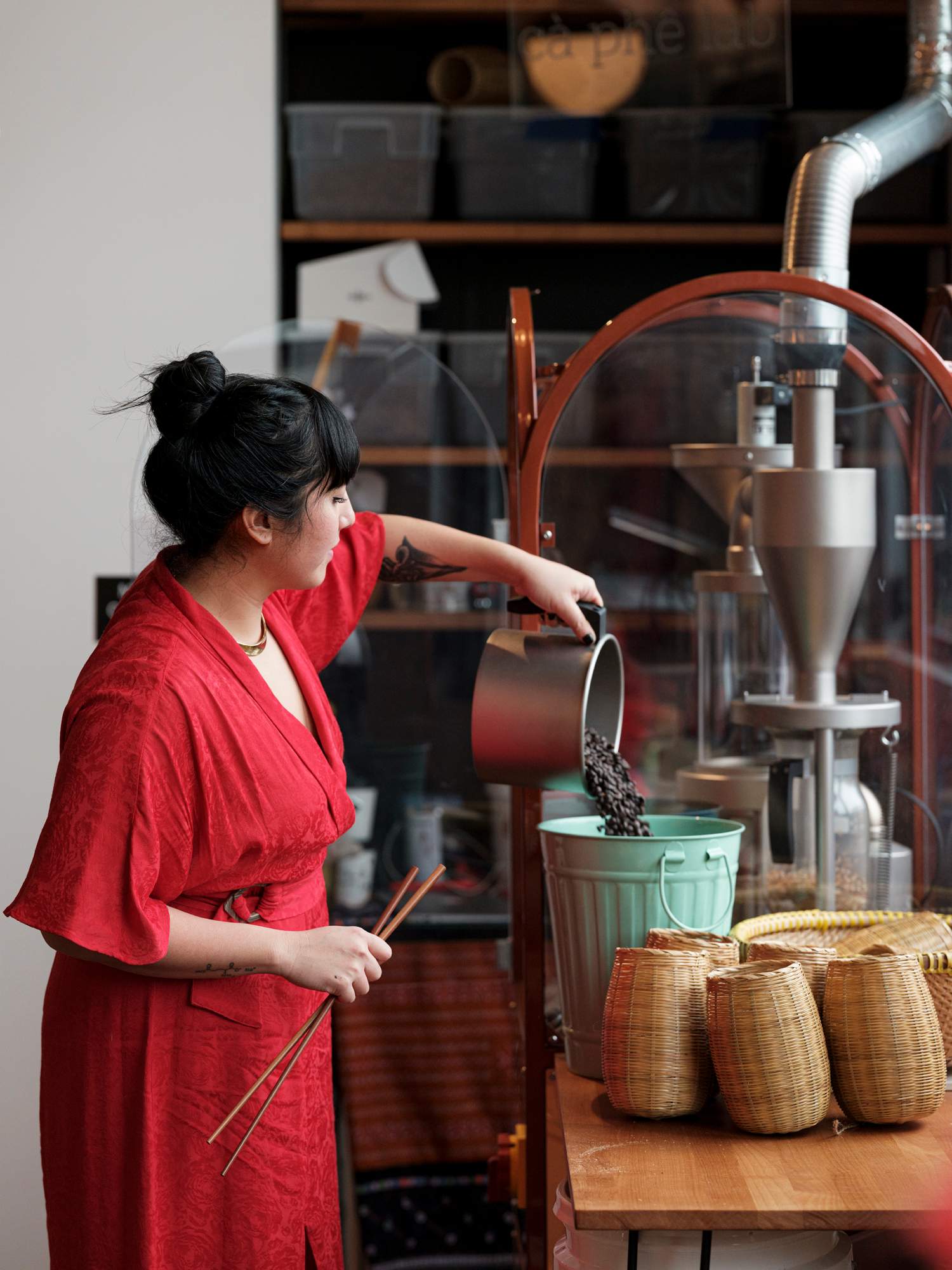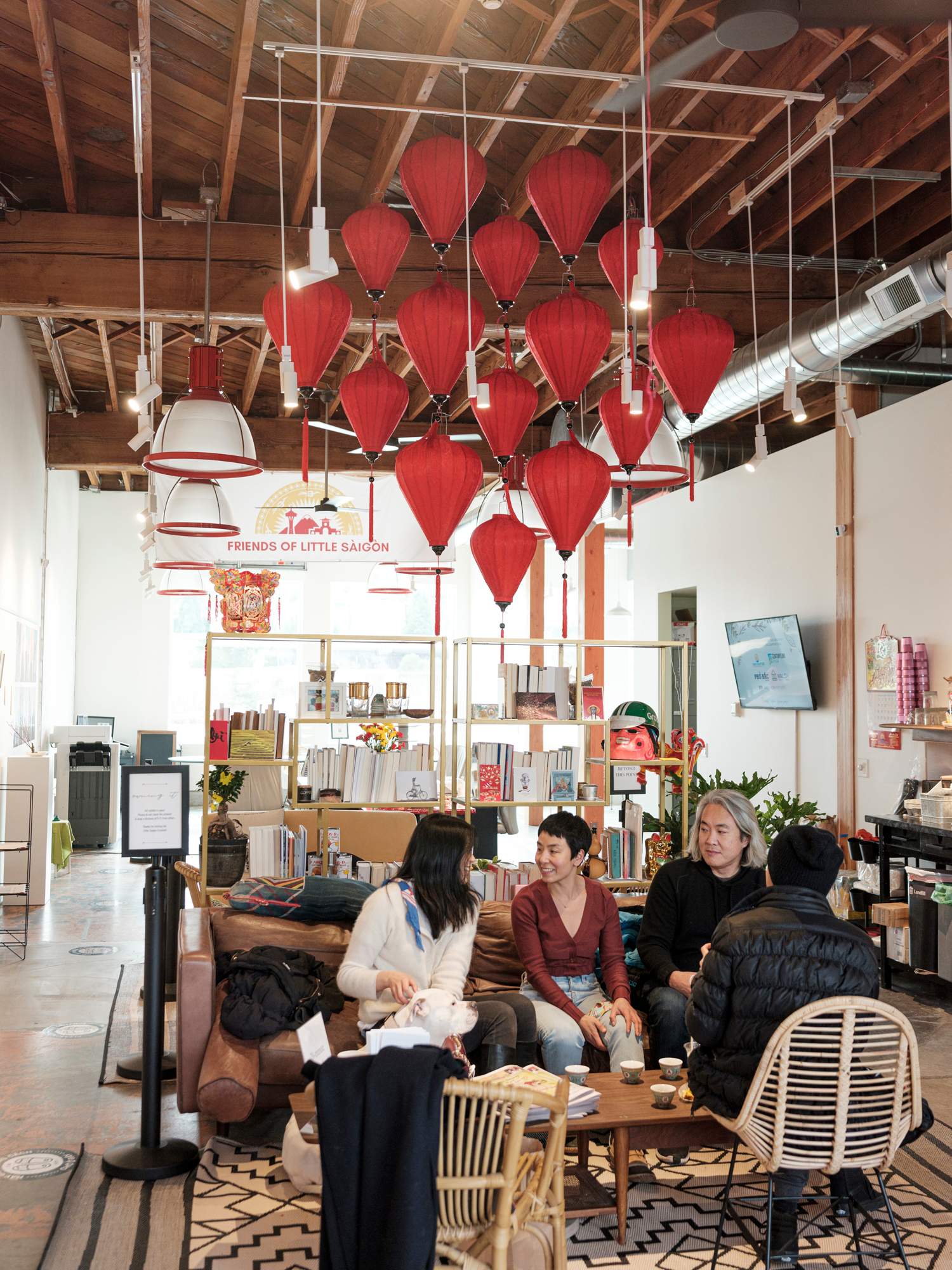 Key takehome
Don't just make a coffee; don't even stop at opening a neighbourhood café. Take the next step and create a community that's full of beans – you'll never be short of customers.
Photographer: Jan Søndergaard, Andrew Taylor, Naoyuki Obayashi, Leonardo Magrelli, Alex Ingram, Jimi Chiu, Eirik Johnson. Illustrator: David Biskup. Still life: Tony Hay