Hospitality / Japan
Staying power
Adaptability is the key to the long-term success of your company. When travel restrictions brought on a sudden loss of business for Hoshino Resorts, the hotel management firm had to change tack. CEO Yoshiharu Hoshino tells us how it turned a crisis into an opportunity
Yoshiharu Hoshino, ceo and fourth-generation owner of Hoshino Resorts, has needed to think on his feet to survive a year unlike many in his company's 107-year history. He runs 48 hotels and inns (45 in Japan) under five brands, including Hoshinoya and Kai, and during the pandemic has stewarded his 3,831 employees into relatively calm waters. monocle meets him in Tokyo.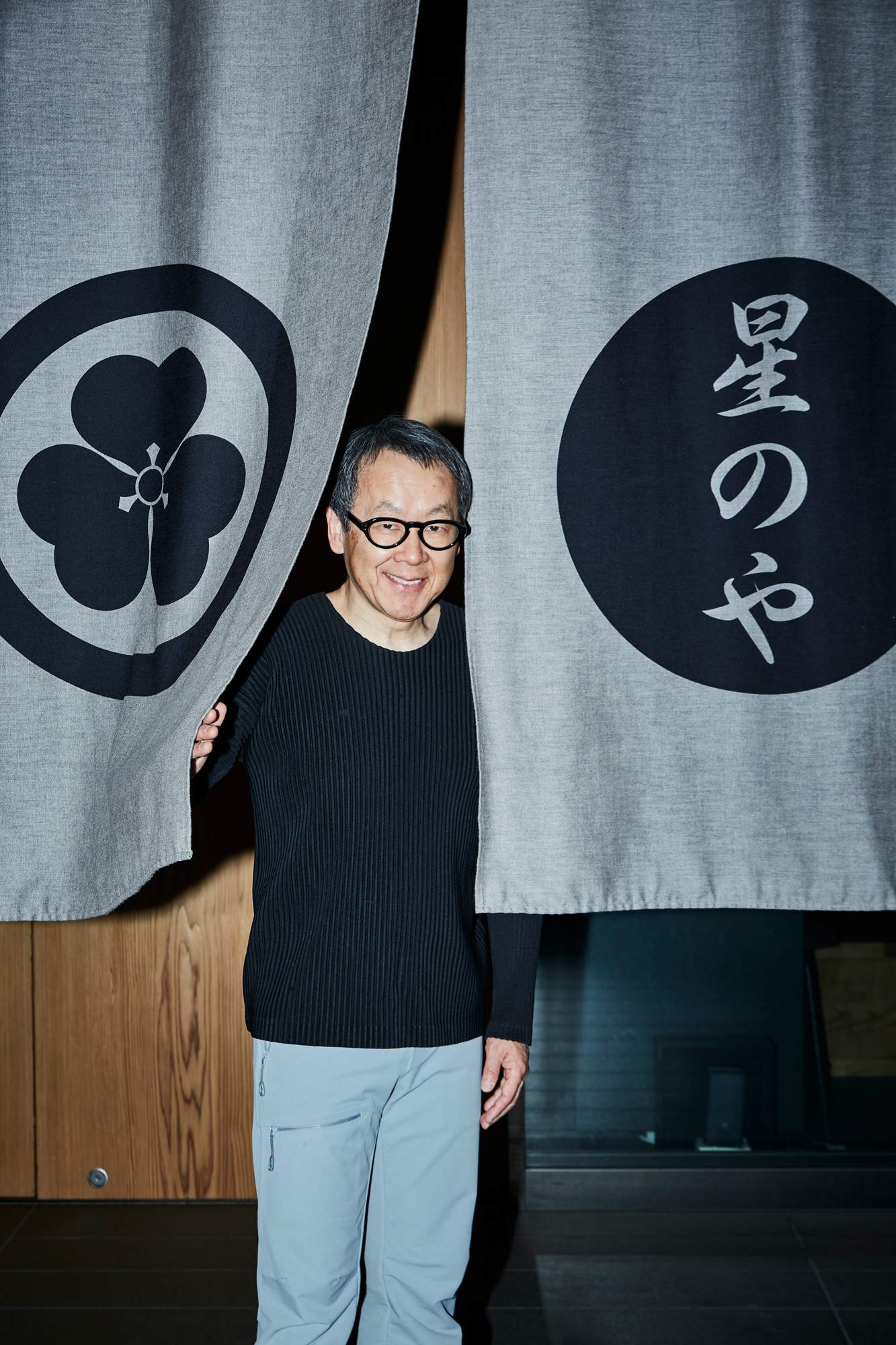 What advice would you give to would-be hoteliers?
There are many more failures than successes with start-ups. But those who fail aren't always getting something wrong; they have good ideas, an approach and a vision. What they don't always have is time. People want a quick return; too quick. Investors might expect a profit in three years. To build something, you have to invest in time and have a long-term commitment. The key to success is to give yourself time.
How has the past year affected business?
During Japan's state of emergency last April and May, our revenue dropped by 90 per cent. We performed well throughout the autumn thanks to a strong demand from the domestic market, which accounts for nearly 80 per cent of Japan's ¥28trn [€36bn] tourism industry. Japanese people spend ¥3trn [€23bn] a year travelling overseas but that money stays at home when borders are shut. Although ¥4.8trn [€36bn] of inbound tourism is gone, all in all the actual loss is relatively small.
Yoshiharu Hoshino's CV:
1960 Born in Karuizawa, Nagano Prefecture
1983 Graduates from Keio University with a degree in business and management and Cornell University with a master's degree in hotel management
1991 Becomes ceo of Hoshino Resorts
2001 Revives ailing properties across Japan
2005 Reconstructs and opens his family ryokan under the name Hoshinoya – now the flagship luxury brand of Hoshino Resorts
2013 Establishes real estate investment trust Hoshino Resorts reit
2016 Opens an onsen ryokan, Hoshinoya Tokyo
How did you weather the storm?
In April 2020 I created an 18-month survival plan for our staff with an estimation of loss and a look at what business we could win and how. I made this to send a clear message, reorganise and clarify our priorities. Usually I call for a long-term vision but I shifted to a shorter strategic plan. In June we conducted a survey of 20,000 people around Tokyo and asked whether they wanted to travel within Japan when the state of emergency was lifted. Twenty-seven per cent said "no", while 42 per cent answered "yes". Our strategy was to target those who were unsure. We identified their concerns about travel and tried to solve them one by one; we developed an application for guests to remotely check the occupancy of the big onsen bath and also redesigned our buffet set-ups to make them safer. We also searched the country for things we could still do during a pandemic, such as renting open-air buses. We rented them to offer guests a safe way to see the beautiful countryside. They were very popular.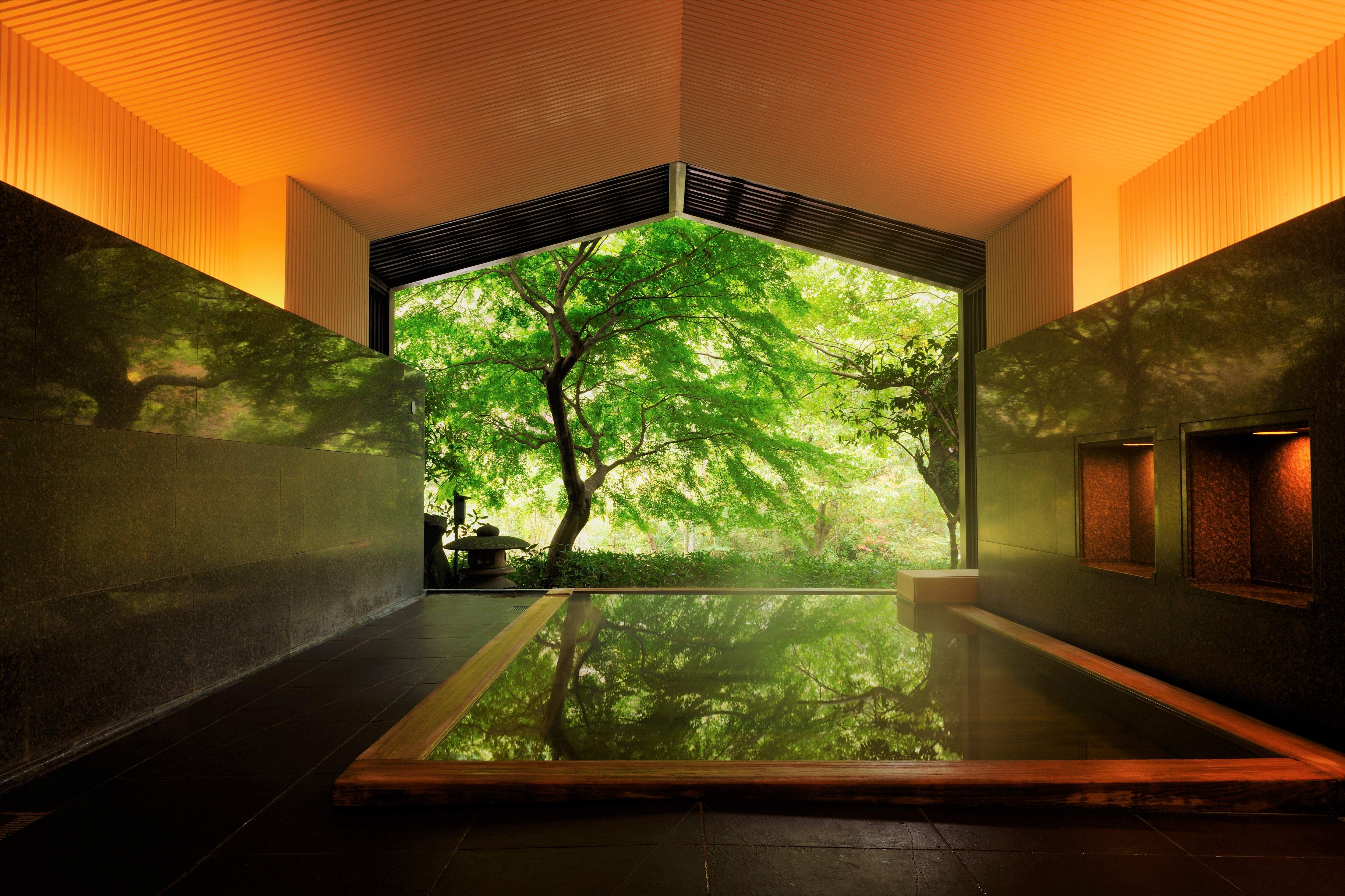 What other issues did you face in building confidence for guests to visit?
Nobody wants to be stuck far away from home. One reason why many people were reluctant to travel was transport: a child might have a fever and, suddenly, the whole family would be in trouble because the airlines wouldn't have let them fly. This is where our "microtourism" comes into play. The idea is to drive to a destination within two hours of your home. Wherever you are, we can serve you because we are everywhere in Japan. We even changed our service slightly because regional dishes are less special when guests are visiting from nearby. 
How did the oversupply of hotels affect the business?
It didn't affect us; you only fall into a price competition if you're selling a commodity. If you're selling a standardised product such as electronics, for example, consumers want to pay the cheapest price. We offer unique service and experience with a backbone of the Hoshino brand. That's key for survival.
"I created a survival plan for our staff with an estimation of loss and a look at what business we could win and how. I made this to send a clear message, reorganise and to clarify our priorities"
What shifts do you expect to see in Japan?
I believe that the demand will come back once the vaccination programme is finished. The only change would be the introduction of a "workation" [working holiday]. Thanks to technology, it has become acceptable to conduct online meetings. This means a lot. In Japan people have about 120 official days off work every year [weekends and national holidays]. If the "workation" culture spreads, the market could grow to 365 days.
Tell us about your plan in the US.
We're looking at a few locations in the US to open a traditional Japanese onsen ryokan. The story goes back to the 1980s when major Japanese hotel management companies started going overseas. I was working on a project in Chicago and a journalist asked us why a Japanese company was running a western-style hotel in the US. Nobody could answer. It was an eye-opening question. Imagine a Japanese sushi chef going to New York to run a French restaurant. The second we say "Japanese hotel", they expect Japanese culture. An onsen ryokan is the only way for a Japanese hotel management company to go overseas.
What's the future of tourism in Japan?
Hotels have two types of customers: business and leisure travellers. With the rise of teleworking, business travel could shrink but the holiday market has been growing. The opportunities lie in how hotels could shift to cater to holidaymakers. Cities have been the biggest holiday destinations. Urban tourism has a diverse offering, from food to culture and craft. But Japan's mid-sized cities – such as Hakodate, Kumamoto and Matsue – have distinct cultures and can be a strong draw for tourists. Japan's tourism industry was concentrated on big cities such as Tokyo, Kyoto and Osaka. Out of 47 prefectures, the top five prefectures take about 50 per cent of the market. Filling this huge gap is a big next step for Japan. Since 2004 the government has pushed the country to become a tourism nation but, as it turned out, Tokyo, Kyoto and Osaka won almost everything. Regional cities can play a bigger role in the future.
hoshinoresorts.com