Design / Global
Better by degrees
The latest cohort of design graduates have had some of the usual routes to the marketplace closed to them by the pandemic. Yet many have remained impressively innovative in both strategy and product. We call in on seven former students who are kicking on after college.
While the past 18 months have been tough for every aspiring entrepreneur, design students have faced a particular set of challenges. For two years, the all-important graduation shows at schools and universities – the culmination of years of hard work – have been cancelled. These events are typically attended by talent scouts, journalists, academics and other industry insiders,  providing networking opportunities that no online replacements can compensate for. Combined with design-world gatherings being postponed or cancelled, and a dearth of work and exhibition openings, two entire cohorts have had far fewer chances to showcase their talents.
However, recent design-school alumni haven't vanished en masse to sulk. Instead, they are entering the industry in interesting ways. monocle has selected seven laudable examples of graduates from 2020 and 2021 who have become entrepreneurs. All have used the pause in the carousel of industry events to develop a bolder direction, while applying what they have learned during this difficult period to develop robust and novel approaches to business.
---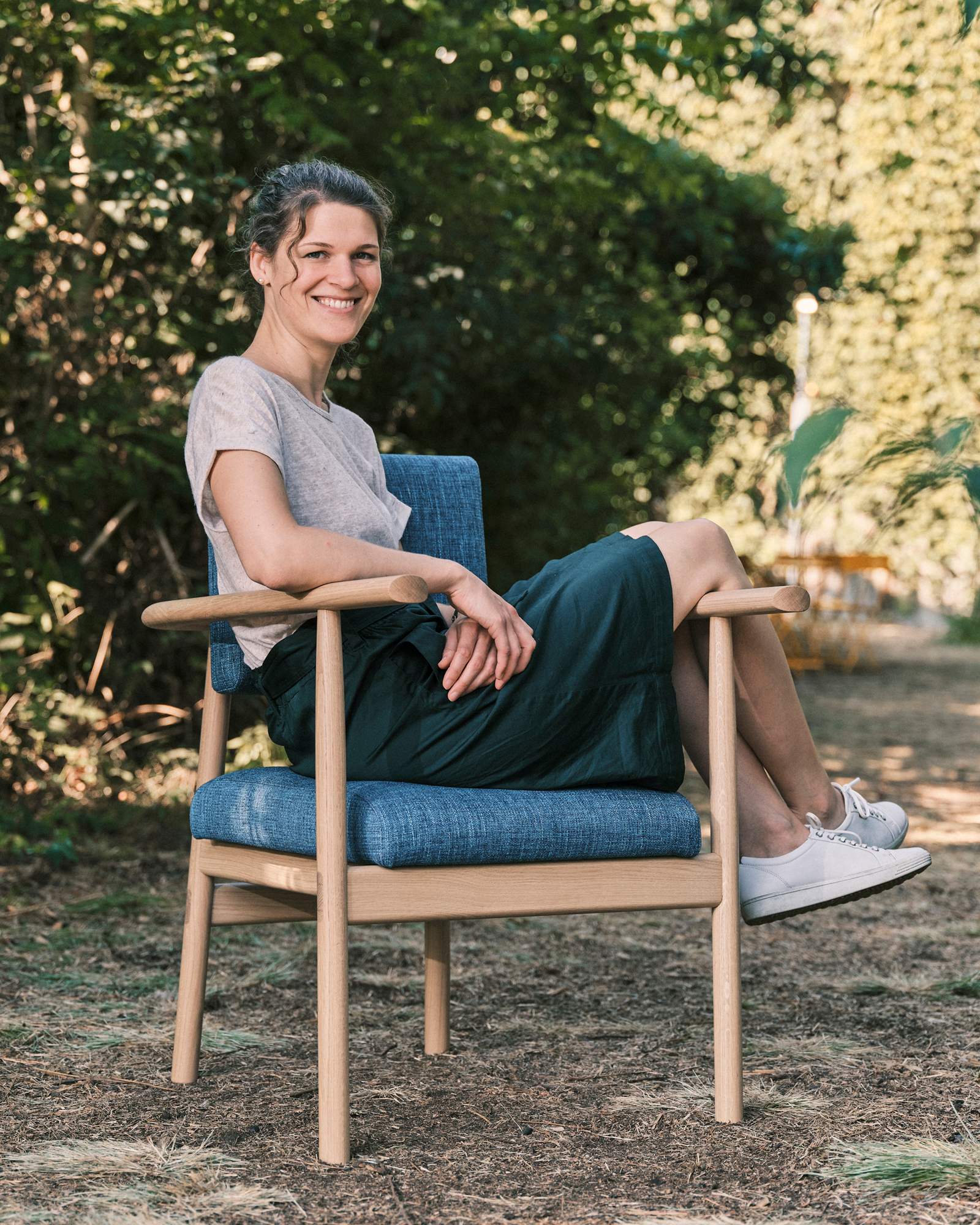 Sarah Hossli
École cantonale d'art de Lausanne, Switzerland
MA product design
Residents of Basel's Generationenhaus Neubad will have an easier life from next year, thanks to Sarah Hossli. While researching for her diploma project at the École cantonale d'art de Lausanne (ecal), the Lucerne-based designer visited the nursing home and day-care centre, and saw that the elderly occupants were often unable to get out of chairs by themselves. "This wasn't a problem of mobility but one of design," says Hossli, who graduated in 2020.
Developed over the past two years at ecal – in collaboration with Girsberger, a Swiss manufacturer of custom furniture – the Lotte chair helps users get up and move around thanks to extended armrests that also wrap around the seat. The residents of Generationenhaus Neubad, who provided feedback on every prototype, will receive their new armchairs next spring. The Lotte, which is soon to be put into production at Girsberger's factory, has also earned Hossli a nomination for the prestigious Design Prize Switzerland, as well as inquiries from both sides of the Atlantic.
Hossli has steered her practice towards inclusive design; an area that might not be the most glamorous but is in high demand. "I'm lucky with the topic that I've chosen because people are now much more aware of the need to take care of the elderly," she says, arguing that designers have been slow to address the issues presented by ageing societies. "In the end, this will benefit us all."
---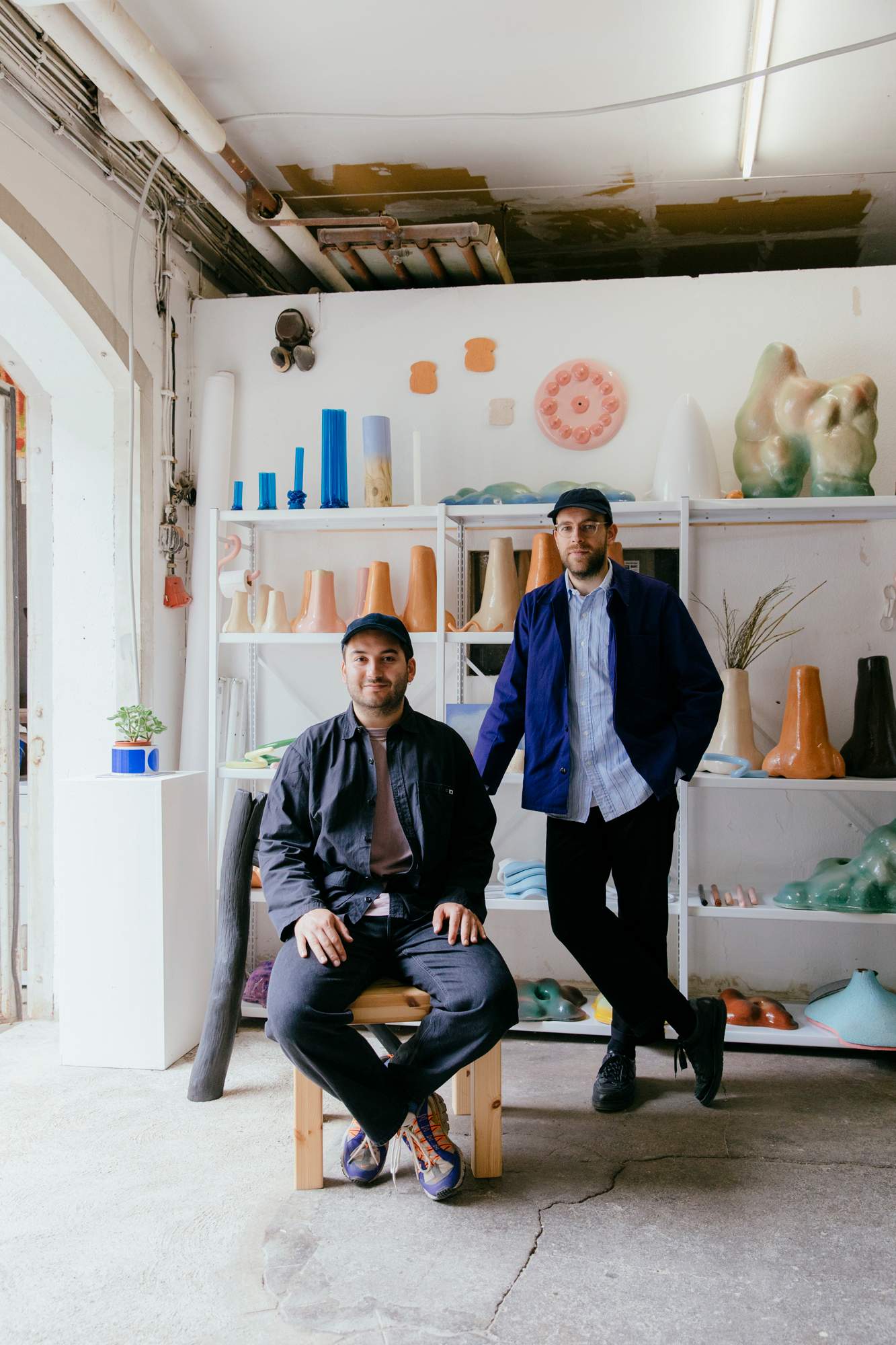 Lukas Marstaller and Oliver-Selim Boualam
Karlsruhe University of Arts and Design, Germany
MA graphic design & MA product design
Lukas Marstaller and Oliver-Selim Boualam, of design studio bnag, produce books and ceramics, while also running a small independent publishing house. "We often have to explain to clients that we don't work in just one field and would be bored doing so," says Boualam.
The duo graduated from Karlsruhe University of Arts and Design in summer 2021, though bnag was actually founded seven years ago. "I don't know any other place where this would have been possible," says Marstaller, referring to the academic encouragement and support that they received at the free-minded design school. Before the pandemic began, the designers had several major projects in the works, including a group exhibition at the Salone del Mobile in Milan. "Suddenly everything was cancelled," says Boualam.
"We often have to explain to clients that we don't work in just one field"
Hunkered down in Karlsruhe, the two friends got back to work in a former factory that now houses their studio. In collaboration with type foundry Dinamo, a special-edition Braun stereo launched earlier this year sports a bnag-designed typeface and a set of steel furniture connectors will soon be available as well. Boualam is also about to start an exhibition design for Karlsruhe's Zentrum für Kunst und Medien and the duo's unique pieces sell in galleries in Berlin and New York. It seems that bnag's sunny brand of optimism is precisely what's in demand.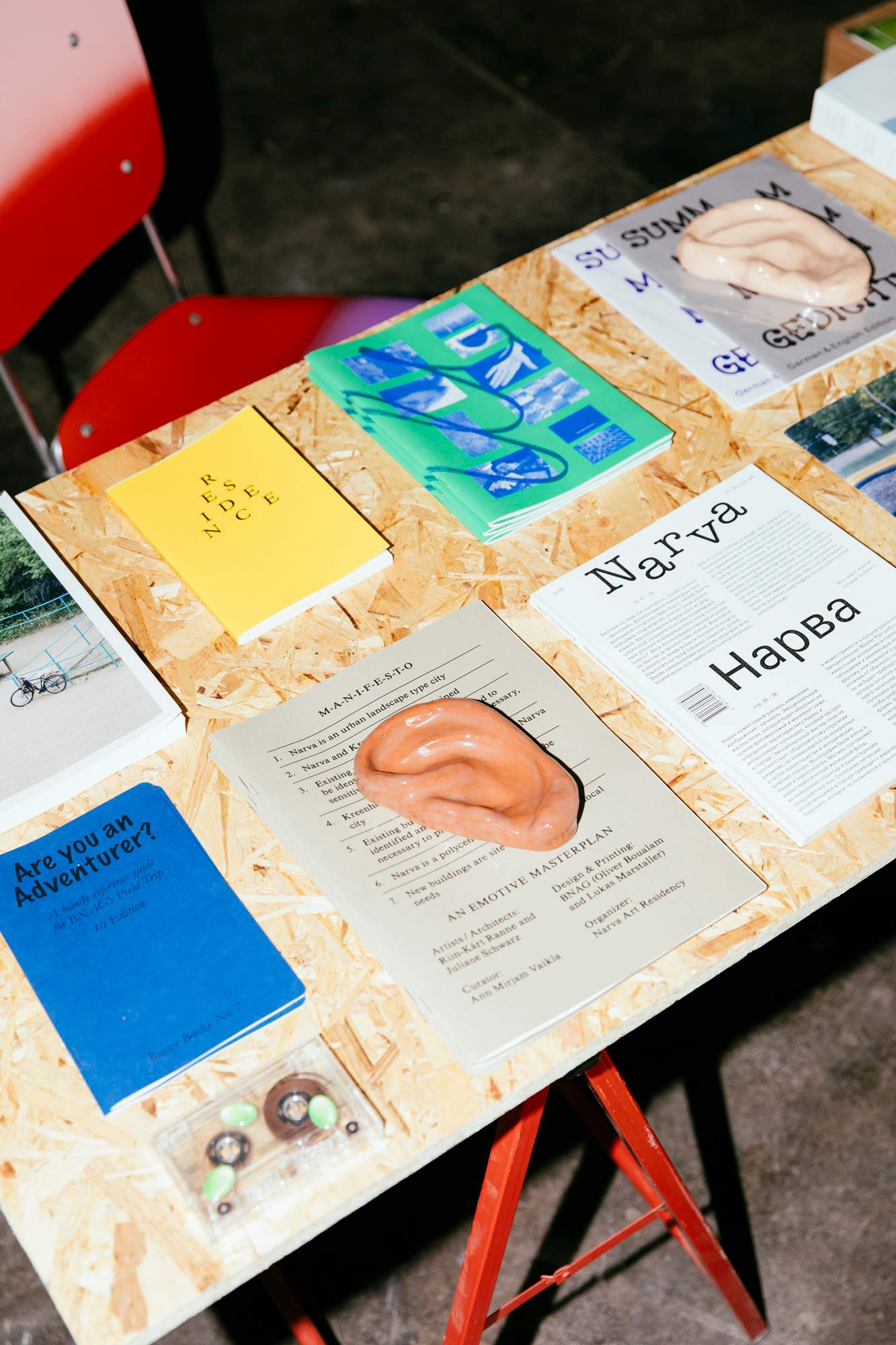 ---
Oneseo Choi
Hanyang University, South Korea
BA techno product design
Visit a chic café, salon or restaurant in Seoul and you might spot sleek benches, tables or stools made from repurposed aluminium rods typically used in building construction. They are by Pattern of Industry, the signature furniture line of 26-year-old Oneseo Choi.
"My work is about how material and colour can be considered as a whole"
Two years ago, Choi took a semester out from Hanyang University to develop and launch the collection. "I discovered the material on the streets of Euljiro, an industrial complex in Seoul," says Choi, who manufactures the hardwearing furniture himself in a studio just outside the city. After he won a contest organised by Design Press, a South Korean online publication, the first orders from interior decorators started coming in. Choi graduated this spring and now runs his eponymous company full time.
Choi credits a crafts professor who became his mentor, alongside ample networking opportunities, as the keys to his success. "Seoul is one of the most interesting cities in the world, and creators and clients are concentrated here," he says. When events and exhibitions were cancelled last year, he focused on adapting Pattern of Industry for residential settings, while also conceiving new long-term projects. "I just want to be a designer who constantly thinks, develops and practises," he says.
---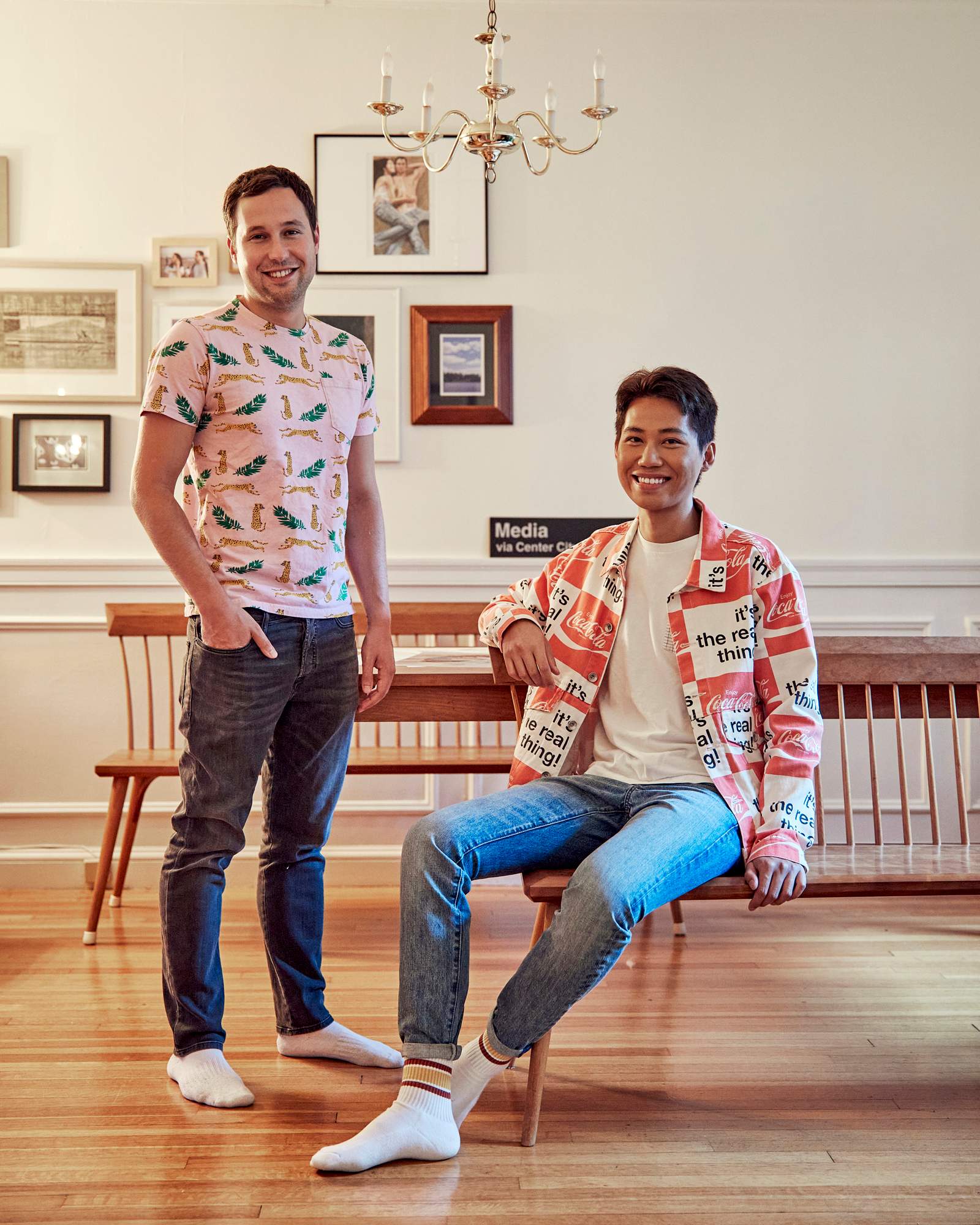 Yaxuan Liu and Izzy Kornblatt
Harvard Graduate School of Design, US
MA architecture & MA design studies
In the middle of the pandemic's first wave and nationwide political protests, Harvard Graduate School of Design student Yaxuan Liu had the idea of organising a fundraiser by selling designs by his fellow students. After the Chinese-born architect involved his partner Izzy Kornblatt and three other current and former gsd students, the initiative quickly snowballed into Design Yard Sale, a month-long online sale with pieces by the likes of Herzog & de Meuron, Denise Scott Brown and Virgil Abloh that raised more than $120,000 (€102,000) for social-justice causes.
"Three of us were living together in Cambridge and our apartment was completely crammed with hundreds of design objects, books, shipping boxes, labels and bubble wrap," says Kornblatt. "At the same time, we had to make sure that all our sellers were sending out their items, and all our customers were happy." Kornblatt and Liu list website design, public relations, accounting and social media marketing as skills they learnt on the fly.
Currently, both have full-time jobs while working on independent projects. Kornblatt is an architectural historian, curates exhibitions and is working on a book; Liu does independent design work, including creating brand identities. "Our goal is to formalise all the work into one multidisciplinary design agency," says Liu, who cites Pentagram and Venturi, Scott Brown as industry inspirations. He and Kornblatt have been emboldened by Design Yard Sale. "We learnt that if you have an idea, you need to jump in and figure things out along the way."
---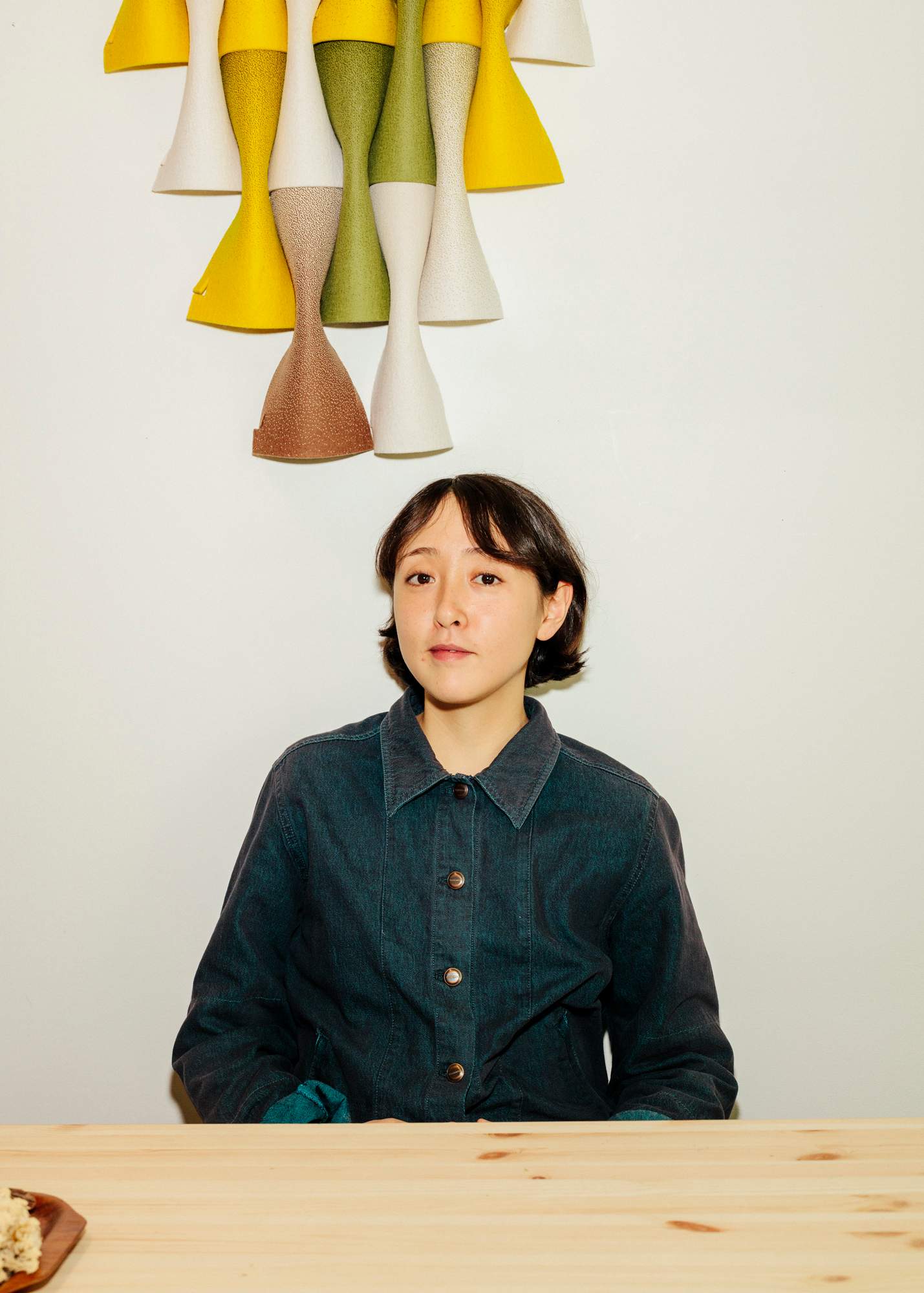 Elisa Defossez
Aalto University, Finland
MA textile design
In Elisa Defossez's studio in a residential area of Helsinki, crayon sketches are strewn on tables and felt fabrics in ochre and moss green are pinned to the wall. A budding international design agency operates in this small, serene space: some of the crayon patterns are commissioned by a leading Parisian textile house and the wall-mounted designs are currently being developed by Innofusor, a Finnish acoustic panel company whose visual identity is set from here.
"My work is about how material and colour can be considered as a whole"
"My work is about how material and colour can be considered as a whole, physically, emotionally and culturally," says Japanese-Belgian designer Defossez, who graduated from Aalto University last year. The main tenet of her practice is nukumori, the Japanese term for a holistic sense of warmth, which she creates using a palette of natural dyes and soft line-drawing techniques. Defossez's thesis research won the 2020 Arts Thread Material Innovation prize, and her gentle ethos resonates with a growing client base. "This interest I have in comfortable and cosy design has become even more needed," she says.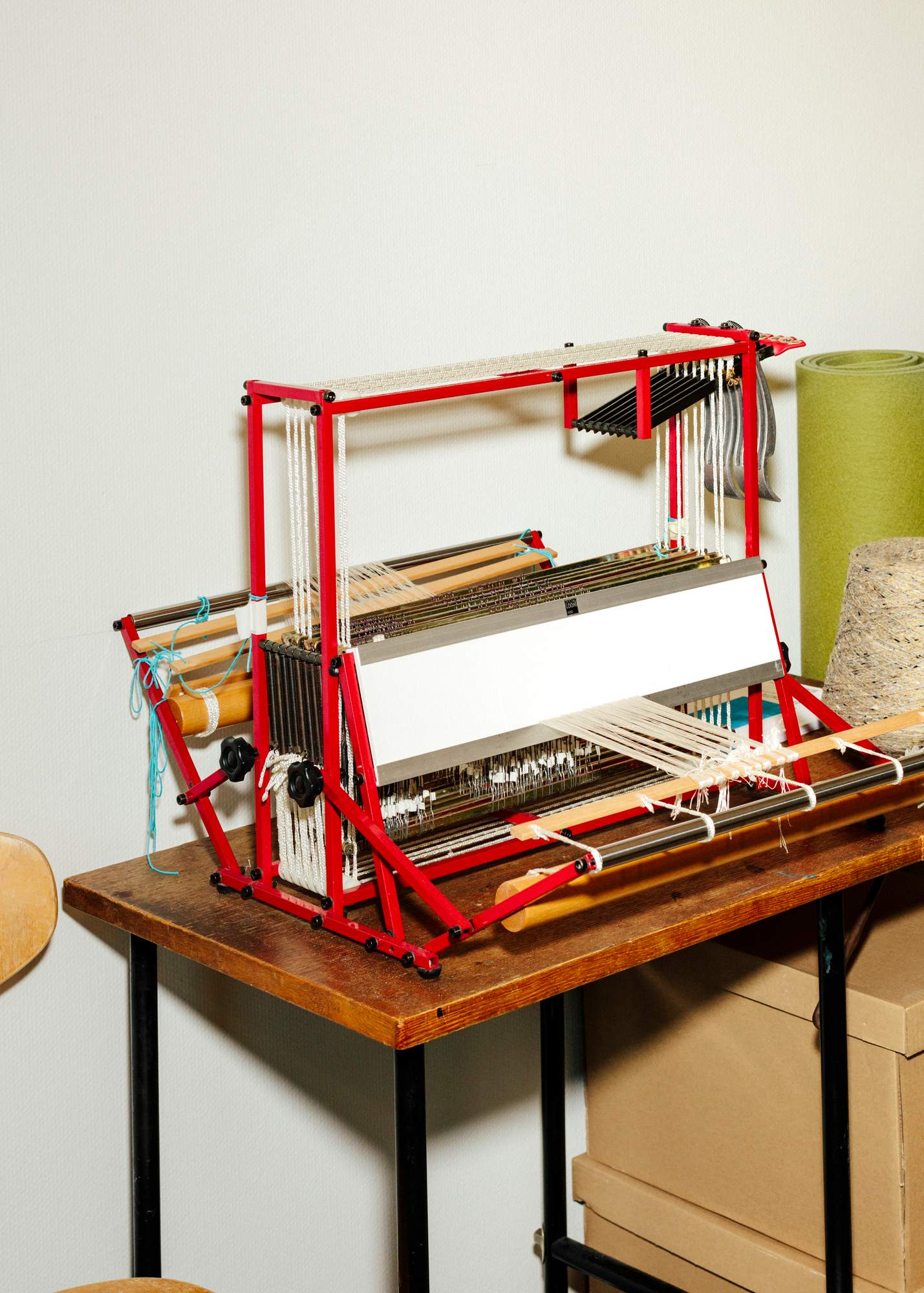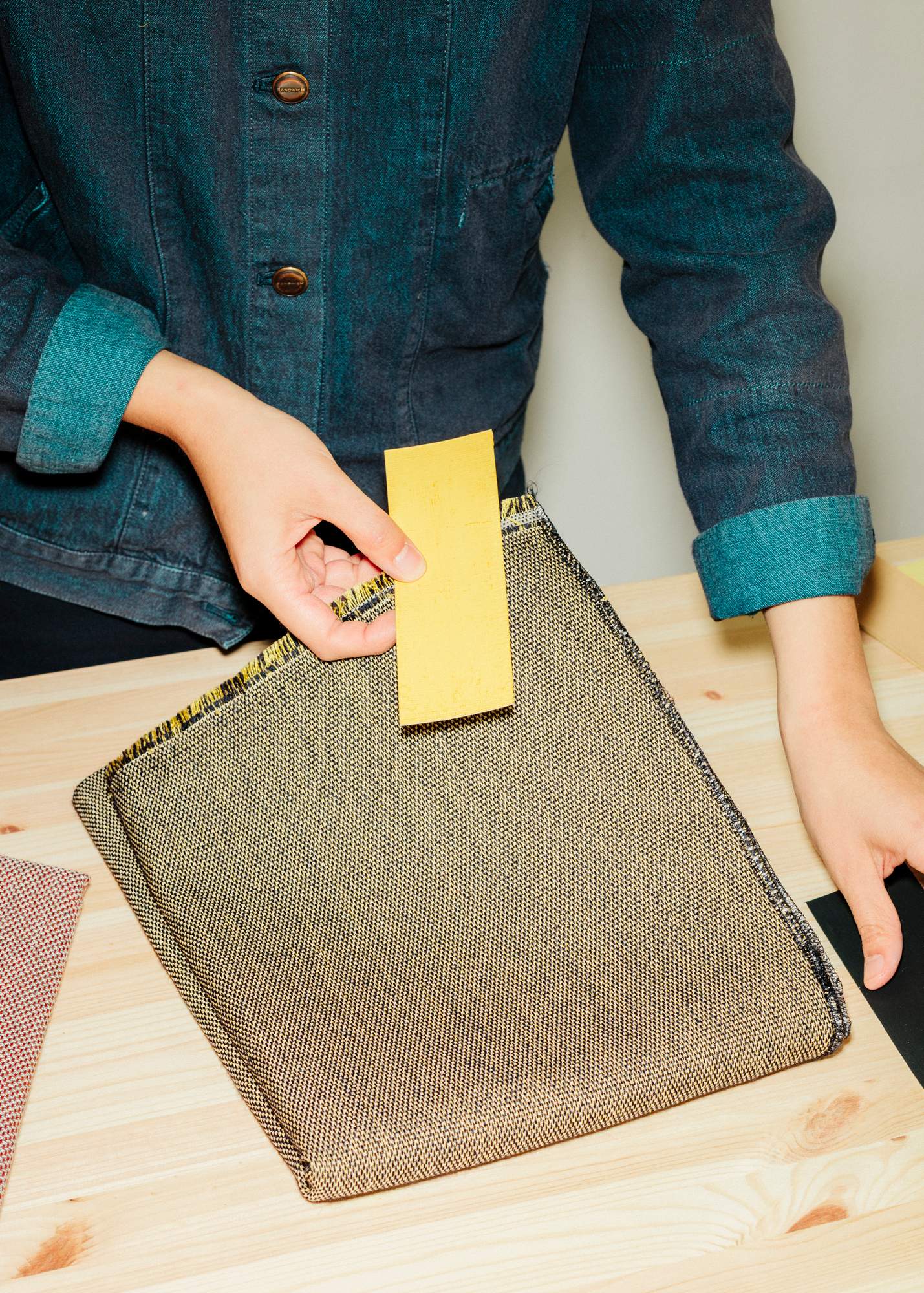 As a student, Defossez landed a coveted role as leather goods designer for Hermès but quit in order to focus on her own practice. The designer has trips scheduled to Brussels, Paris and finally Tokyo, where she plans to organise talks with regional architects and designers. Though excited to be travelling again, Defossez hopes to retain a less hurried pace of work. "I don't think the industry always needs to be going faster." 
Photographers: Andrea Pugiotto, Amelie Niederbuchner, Jun Michael, Cody O'loughlin, Ernest Protasiewicz