Nightlife / Global
Club rules
After surviving the financial blow of the pandemic, the night-time economy is finally swinging back to life. We visit three venues that are leading the charge and meet the entrepreneurs behind them.
It has been 24 hours since restrictions were lifted in Berlin to allow vaccinated clubbers inside venues without a mask. At Nåpoleon Komplex, one of the city's newest nightlife spots, almost 1,000 revellers have come together to celebrate. They're dancing in a euphoric haze as Whitney Houston's "How Will I Know" booms across the courtyard of this former train depot.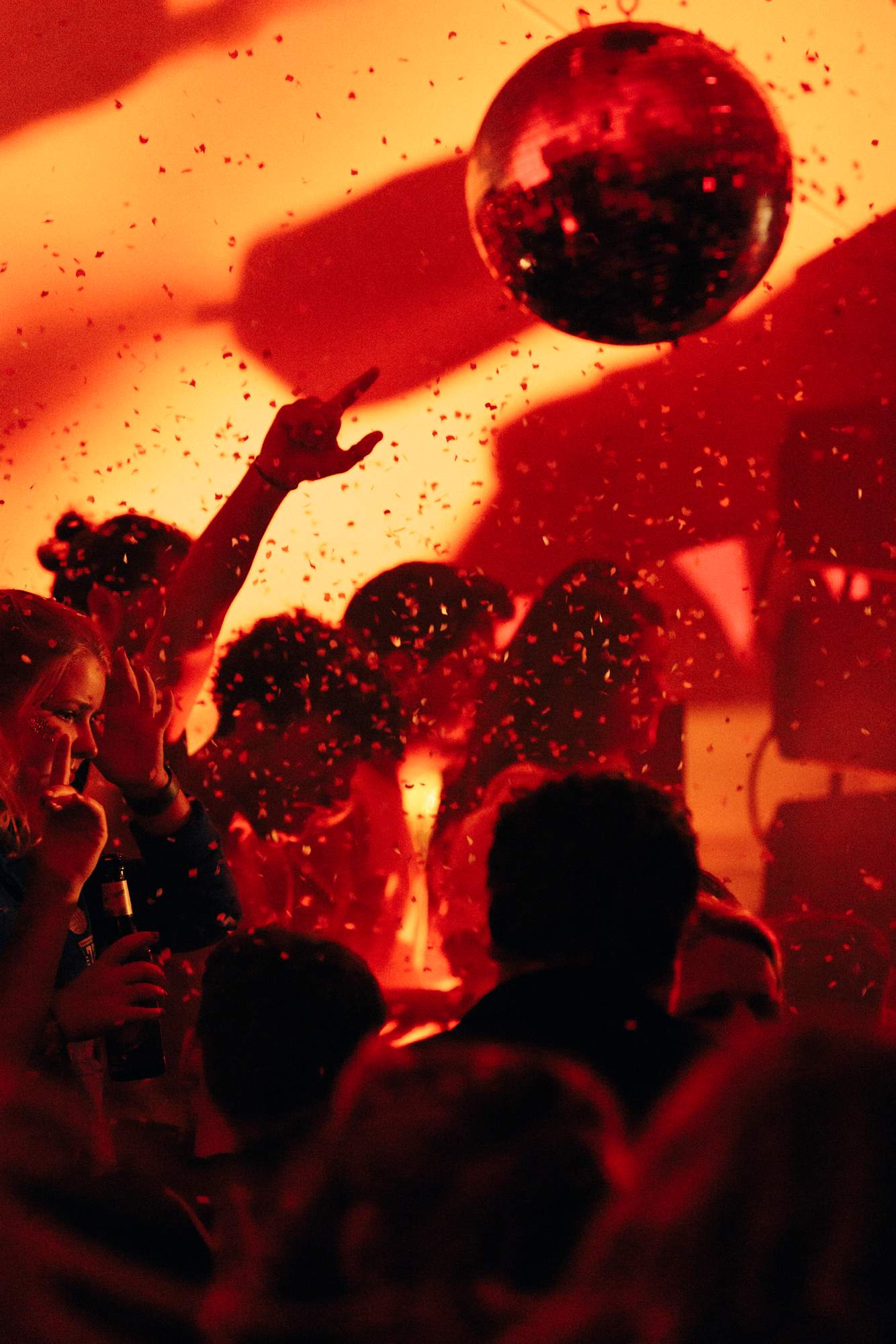 The pandemic has posed an existential threat to clubs around the world, particularly in places such as Berlin, where nightlife is not only an industry but also a crucial part of the city's identity. However, entrepreneurs are working to ensure that venues can survive and are pressing ahead with new openings to capitalise on people's pent-up desire to party. Nåpoleon Komplex's owner, Michel Niknafs, is one of them.
While other clubs in the city are marking the occasion with techno marathons, Nåpoleon Komplex is hosting a Cher-heavy pop night called Engtanz. "It's the only trashy night that's cool," says Niknafs, who is bouncing about like an excitable pinball. Wearing red overalls and a black beret, he is effervescent as he greets guests, chats to staff and swings behind the decks to wrap an arm around the DJ.
Growing up in Berlin in the early 2000s, Niknafs developed a fascination for the city's empty spaces and how they were being repurposed by creatives. One venue in particular sparked his imagination: the Kunsthaus Tacheles, an artist colony housed in a derelict department store. Sadly the venue shared the fate of many others: the building was sold to developers in 2014. "Tacheles had the spirit I wanted to capture with Nåpoleon Komplex," says Niknafs.
After graduating from high school, Niknafs sold merchandise for legendary German band Die Ärzte. This led to a job in events management at Universal Music Group. His Spree-side offices were opposite the legendary Watergate club, where he often pulled all-nighters, rolling straight to his desk in the morning. At 22, he co-founded his first club, Prince Charles, in the former employee swimming pool of a piano manufacturer in Kreuzberg.
Two years ago, Niknafs decided that it was time for a new project. "I saw [Prince Charles] like a work of art," he says. "I could keep adding touches here and there but it was already complete." He sold the club and searched for a new venture. In late 2019 he signed the lease on a pair of former Deutsche Bahn warehouses in the Berlin district of Friedrichshain with business partners Jamina Stärke and Marek Spak. The venue opened under the name Neuzeit Ost but only managed to host a few events before closing in March 2020.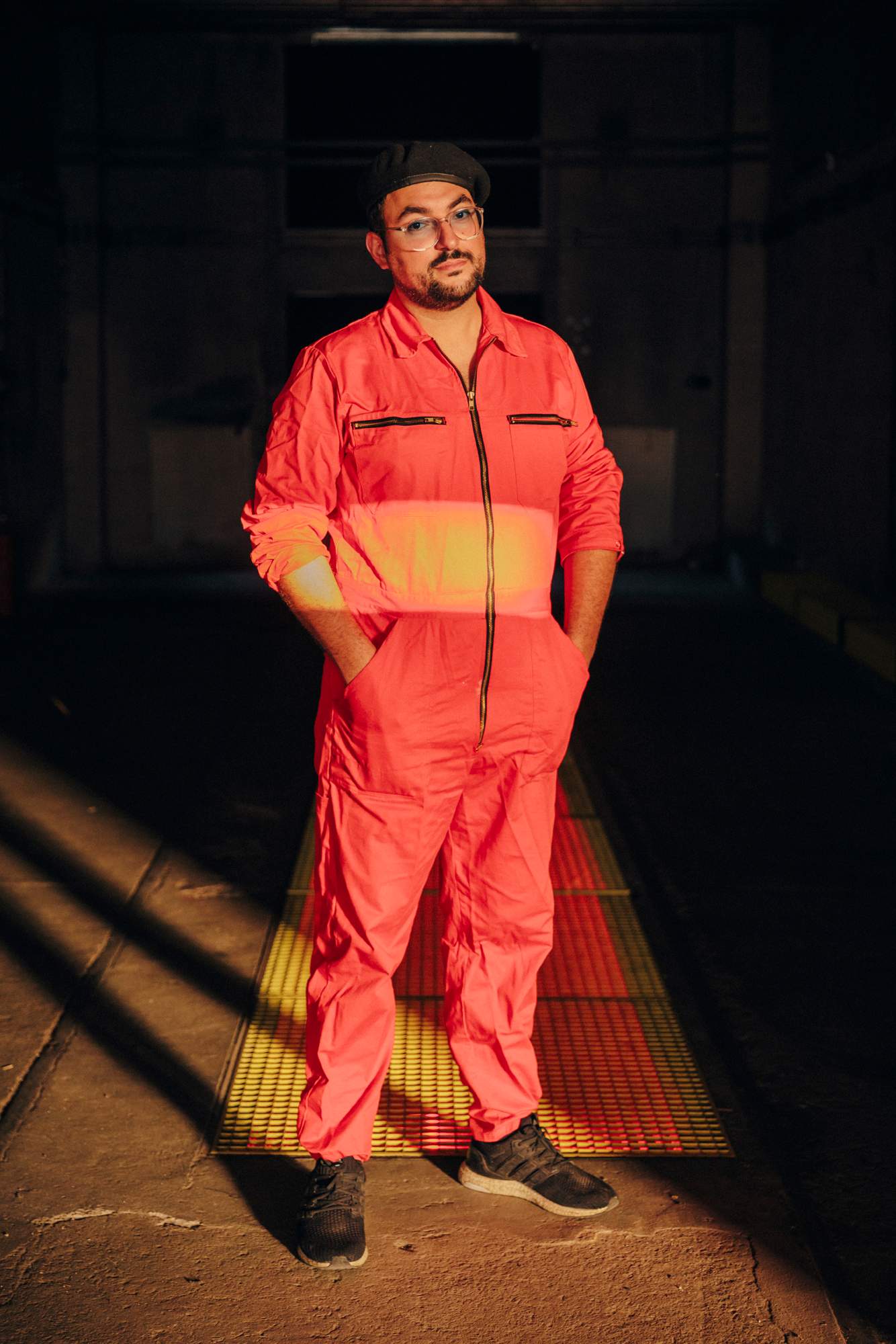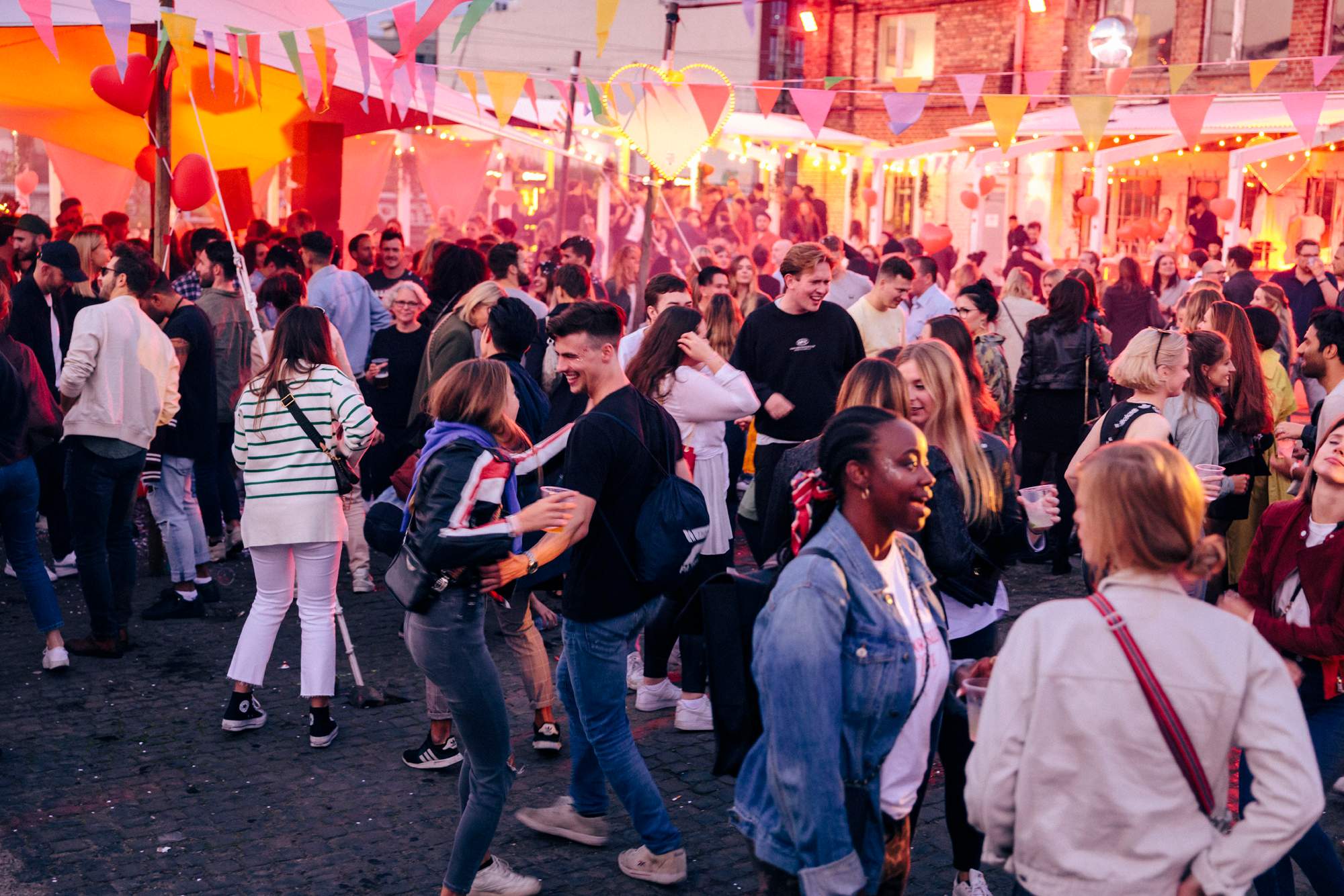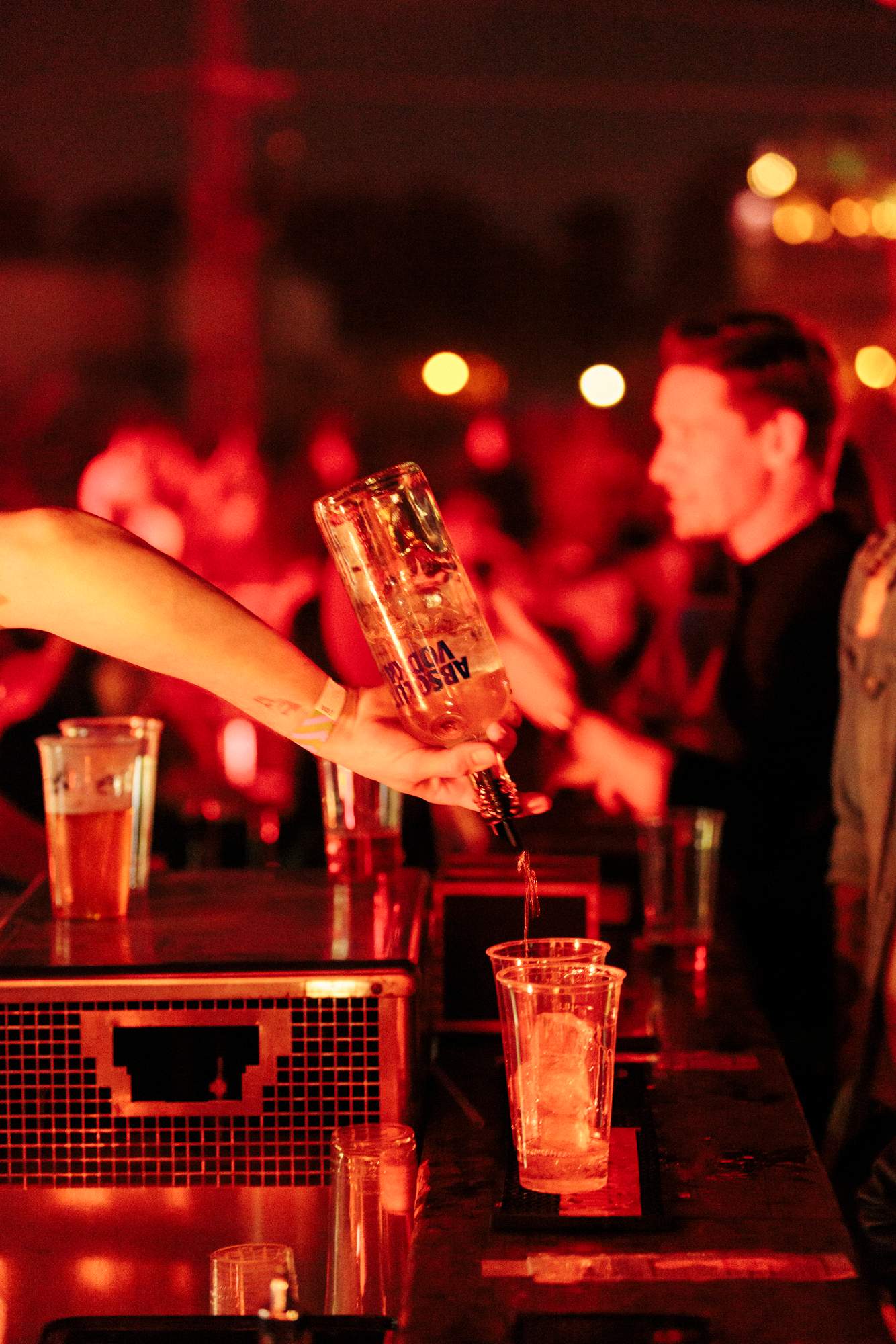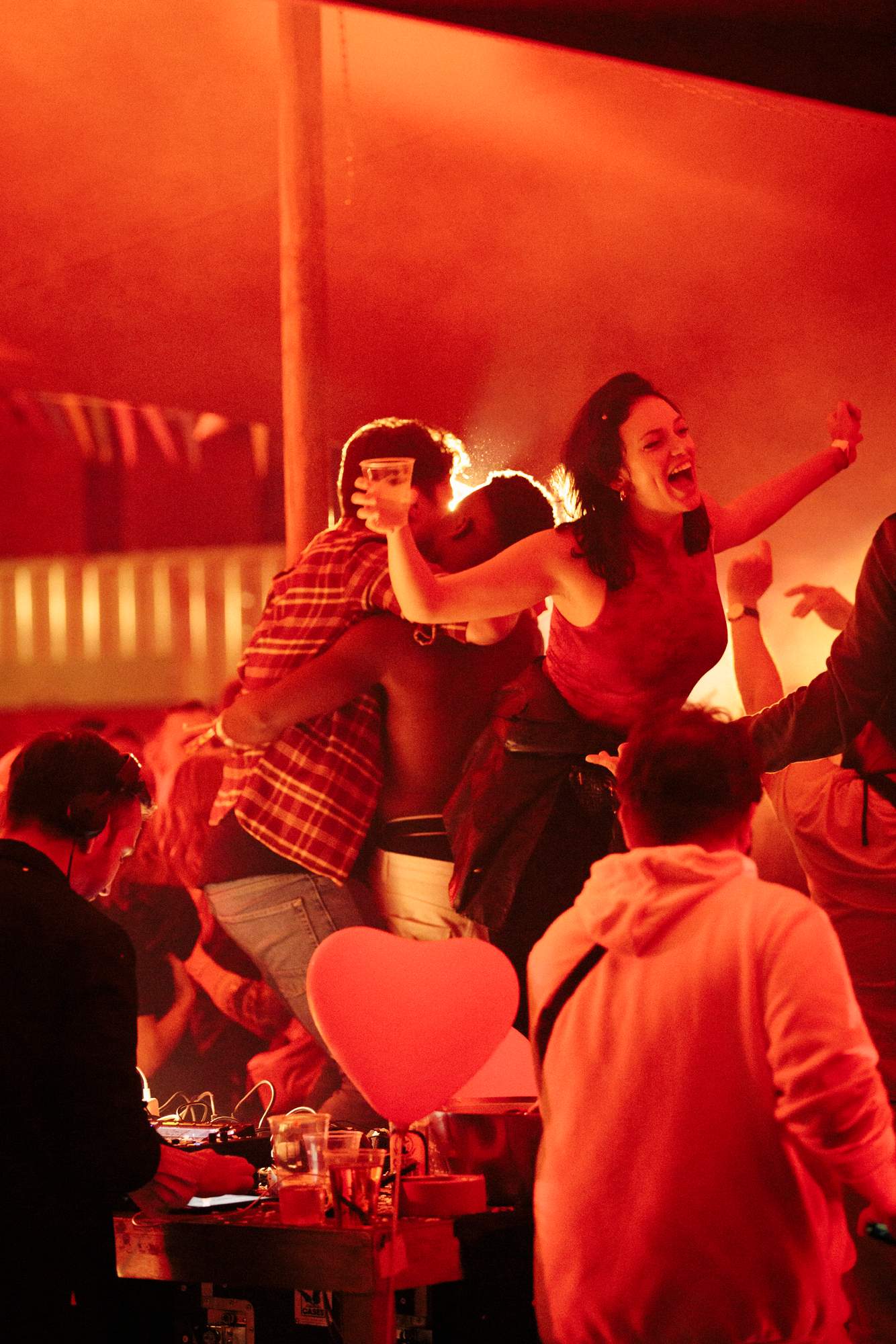 Niknafs wasn't disheartened. A seasoned entrepreneur, he viewed the pandemic as a challenge to be overcome rather than a death knell. He put out an open call to the city's artists, inviting them to use the empty warehouse as a studio. "I thought if I still had to pay the rent, someone might as well be using the space," he says. "In the end we had more than 35 artists working here for free, doing everything from painting to performance art. It was a huge success."
All the while, Niknafs and his team transformed the central courtyard into a beer garden that could hold live music events once restrictions were lifted. Since opening in June, the space has hosted events ranging from the launch of South Korean DJ Peggy Gou's latest record to a warm-up party for electronic music festival Melt.
Despite the financial blow dealt by the pandemic to music venues, Niknafs sees a silver lining. "It re-energised the scene," he says. "People have stopped taking nights out for granted and DJs are really happy to be playing again." It also generated a stronger sense of community among those running Berlin's clubs. "I've come together with the owners of places like Ritter Butzke, Kater Blau and Berghain because we're facing the same problems. I'm happy about that."
"I sort of see myself as Robin Hood. Working with these bigger brands brings in money"
Optimistic about the bounceback of the nightlife economy, which could flourish into something not too dissimilar to a reprise of the Roaring Twenties, Niknafs is also opening a permanent club later this year in an adjoining warehouse. It's called Exil Elba – a reference to the Italian island where Napoleon was sent after abdicating in 1814. "I love stories," says Niknafs. "Our beer garden is named after another island that Napoleon was exiled to, Sankt Helena."
Niknafs learned some valuable lessons in flexibility during the pandemic. The complex also contains 25 ateliers and spaces that are rented out to woodworkers, video-makers and others. It's also home to the offices of Niknafs's event agency Lå Boom, which counts Sony and Adidas among its clients. "I sort of see myself as Robin Hood," says Niknafs. "Working with these bigger brands brings in money for the collective. We put it back into noncommercial events, such as art exhibitions."
Niknafs believes that the survival of Berlin's nightlife depends on this willingness to adapt to, rather than fight against, the bigger players in the city. "People who are building soulless buildings ask me how to give them life," he says. "I'm always thinking about how we can work with these players and not just say 'no' because a 'no' doesn't mean anything to them. Money always wins." As long as the new projects look and feel as lively as Nåpoleon Komplex, many will be glad that he said yes.
napoleon.berlin
---
Hong Kong's Lan Kwai Fong nightlife district has had its highs and lows in recent decades but now it's firmly on the up. New nightclubs have opened in the past year, while some of the established venues have been remodelled or have moved to bigger spaces. Among the newbies is Faye, which welcomed its first revellers to the top two floors of the iconic California Tower in spring 2020. On Friday nights, office workers gather on the rooftop to clink cocktails as the sun sets. Then the space fills with night owls and dance music.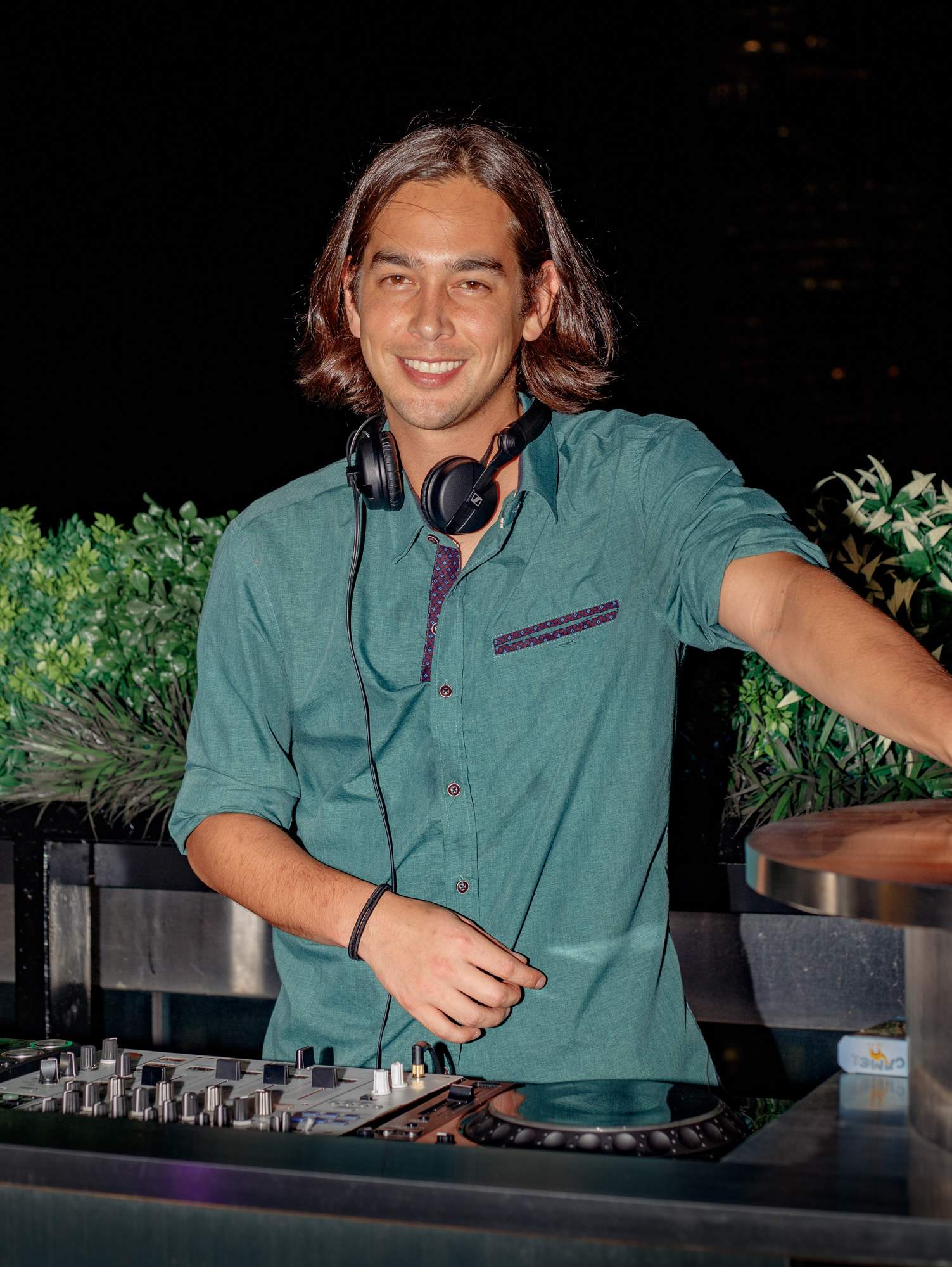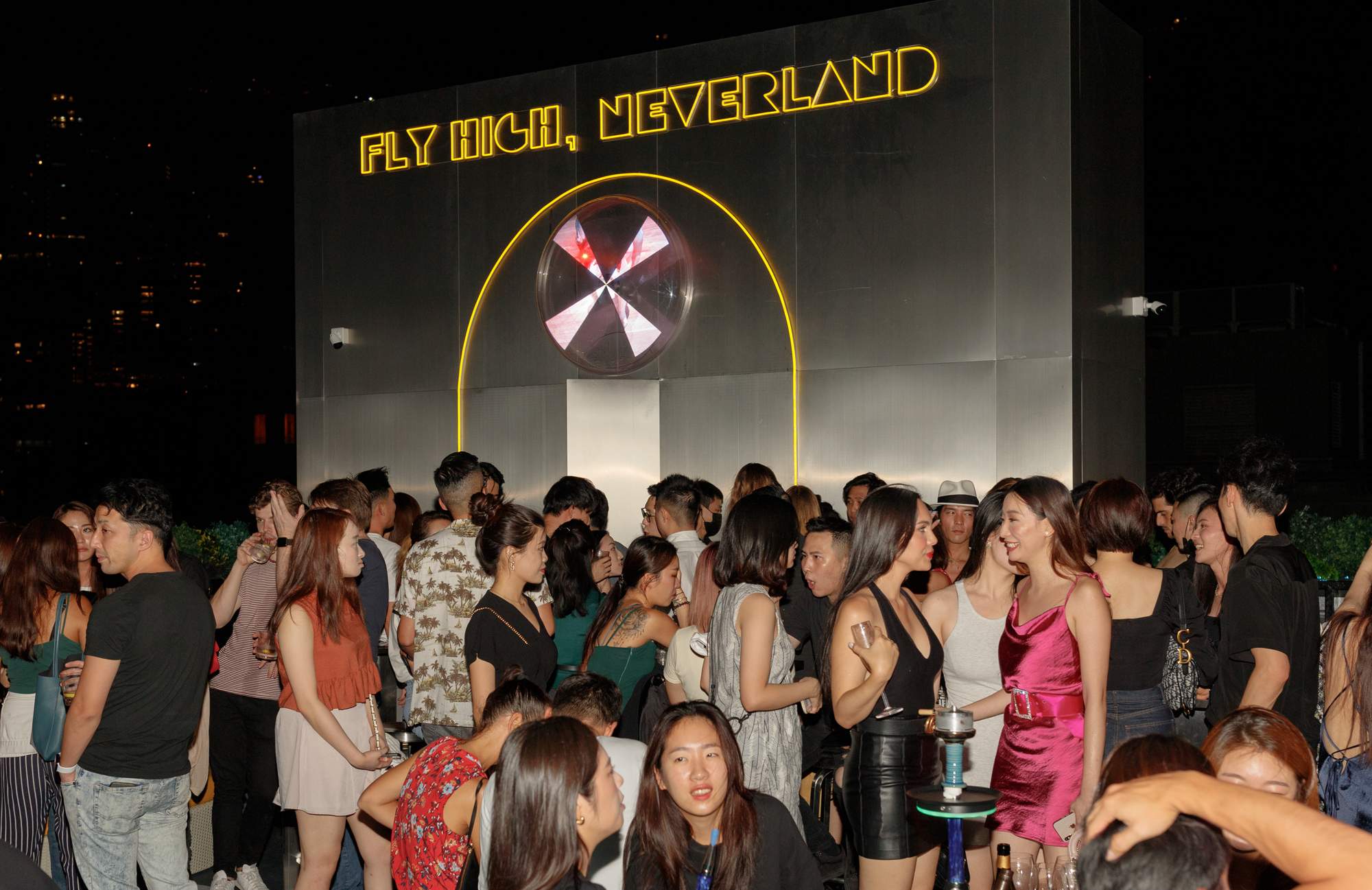 Faye's founder and co-owner, Ray Ng, is best known for his late-night institution Volar, which closed in 2020 after 17 years. Without missing a beat, Ng opened his new rooftop space as soon as it was possible. "We moved up to the highest point in Lan Kwai Fong from the lowest point – the basement where Volar was," says Ng. "We brought the whole thing to the sky." He attributes the success of his new venture to "revenge clubbing": revellers compensating for lost time. "Everybody was trapped for so long. People want to go out."
Faye is also benefiting from a captive audience. Because of Hong Kong's strict quarantine regulations, residents are effectively stuck in the city. "People would normally be travelling around Europe and Asia," says Ng. Closed borders, however, pose challenges for a club in an international city. Non-residents can't enter, including touring DJs. For now, Ng is taking the opportunity to feature homegrown acts.
Despite all of the recent disruptions, he remains undeterred. "Going into the nightlife industry was a total uncertainty but I'm glad that I did," he says. "You have to love what you do."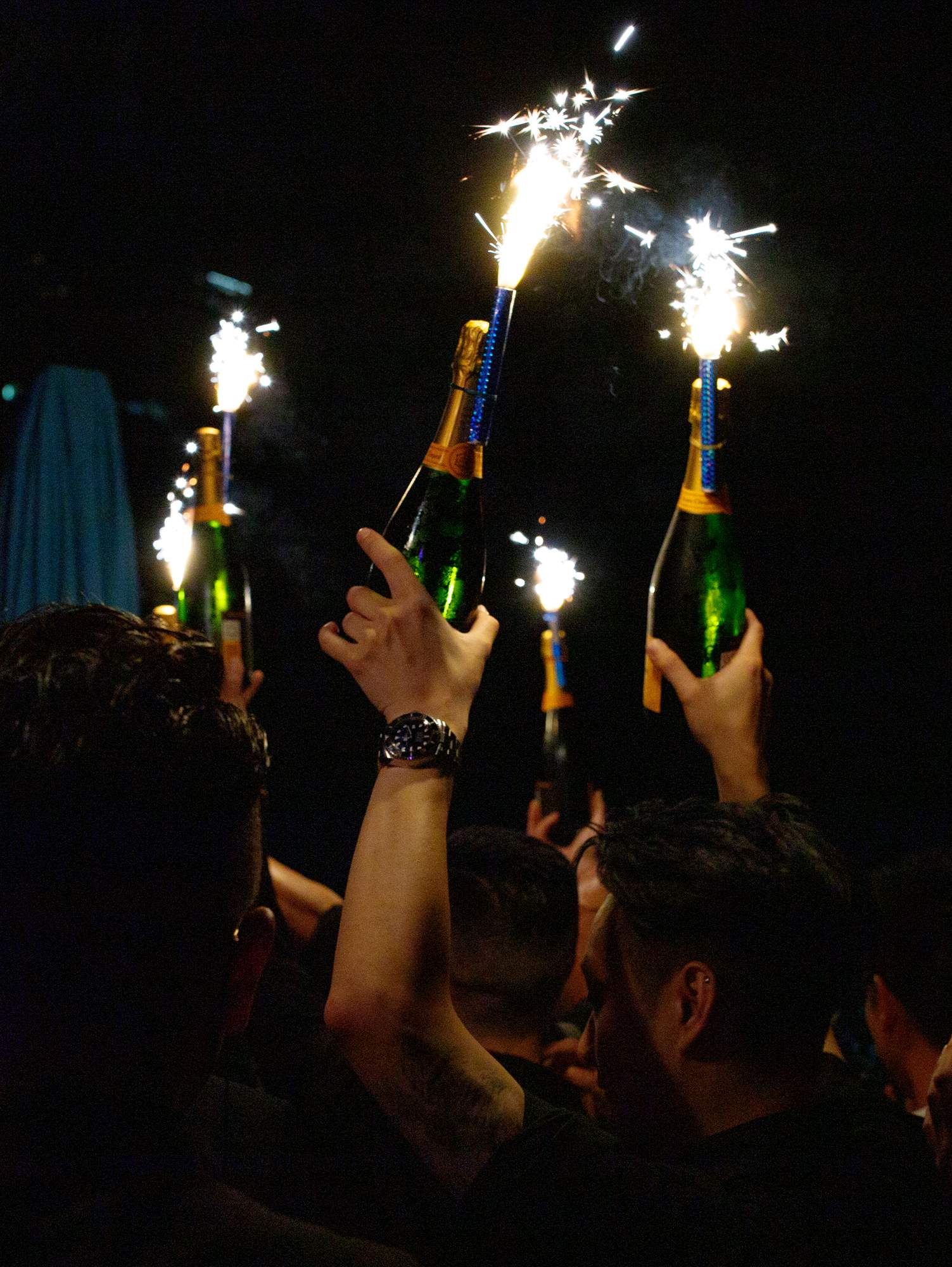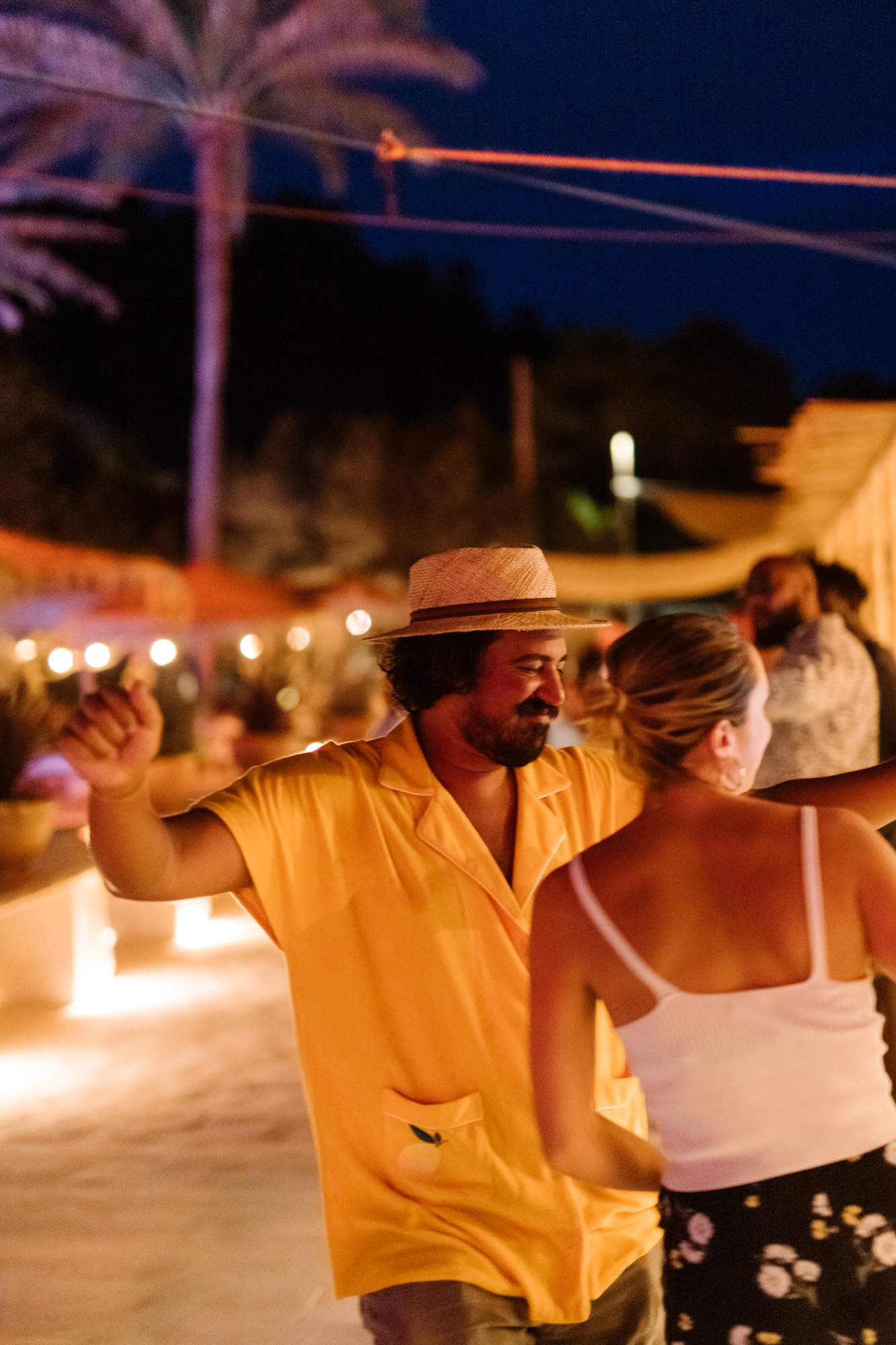 ---
It's golden hour in Cala Molí and DJ Jaime Fiorito is electrifying a small dance floor. Ibiza's raucous party scene may have splintered into smaller soirees during the pandemic but the energy on display this evening proves there's a market for making people feel free. El Silencio, an offshoot of the Parisian nightclub designed by David Lynch, is offering people a place to feel just that.
But how do you start a new beach club on an island that's so closely associated with superclubs? Silencio's answer is to tone things down and explore connections with other disciplines. "Music has always fused with fashion and art on this island," says Coralie Gauthier, director of exhibitions and programmes for the Silencio group, which operates six other venues, all in France. "This summer we've embraced intimacy and surprise."
The club features a restaurant overseen by French chef Jean Imbert and a playful installation by artist Miranda Makaroff. The adjoining pool bar's sunloungers are regularly used as theatre seats; storytelling workshops and concerts by the likes of Belgian singer Claire Laffut take place here.
Music still binds it all together but El Silencio's arrival in Ibiza suggests that the island's clubbing scene is ready for a change. Tourist numbers here were high this summer, even with most of the clubbing giants closed. Smaller venues have filled the void. "This season proved we can offer something new while still feeling like a safe haven," says Silencio's founder and owner, Arnaud Frisch. "People just need a place they know will make them feel good." A quick glance at the revellers by the DJ booth suggests that he's on to something.
elsilencioibiza.com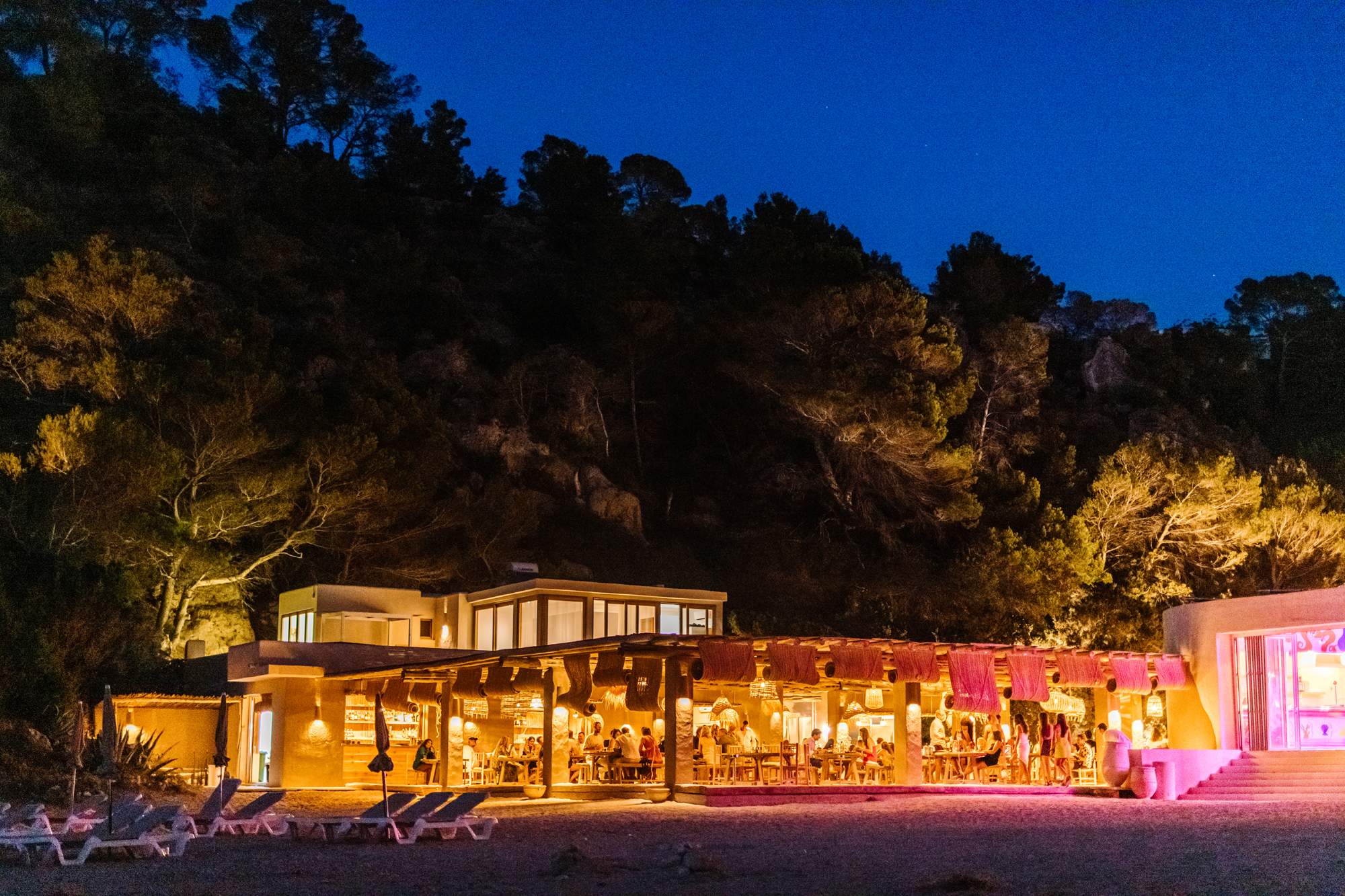 Photographers: Felix Brüggemann (BERLIN), Jimi Chiu (hong kong), Ana Lui (ibiza)