Big interviews / Global
From the ground up
Your business need not be the result of a sudden brainwave. Sometimes slow and steady wins the race. We speak to four company leaders about how on-the-ground experience is often invaluable to future ventures, whether it's tracking cheetahs or learning to love old buildings.
Liz Dunn
Founder, Dunn & Hobbes, Seattle
Canadian Liz Dunn was 10 years into a software career in Seattle when she realised that her passion was for bricks and mortar rather than bits and bytes. So she launched a property development firm in 1998, specialising in mixed-use developments. Her best-known project, Melrose Market food hall, opened in 2010 and sold in 2019 for $15.5m (€13.2m). Dunn now has a staff of 10, managing a portfolio of 10 buildings that span nearly 14,000 sq m, with two developments in the pipeline.
"I lived in London and Paris and I've been influenced on my travels by amazing urban spaces carved out between buildings in cities like Melbourne"
Chophouse Row, her flagship address in Seattle's Capitol Hill area, was completed in 2015. Combining handsome apartments, office space with shops and courtyard music, it has hardly missed a beat throughout the pandemic. Here, Dunn lays out her approach to renovations, retail and the return of the office. 
What do you look for in a building?
There's always something I can do with even the ugliest building: cut the back off; cut a hole in the roof; stick storeys on top. I'll do whatever it takes to leverage the bones of the building in a way that is relevant to its new use.
Can you give an example?
That's how Chophouse Row's courtyard happened: we cut the back off two buildings. You have these old landlocked warehouses that go to the centre line of the block with no natural light. If you cut the back off those buildings, you lose space but you've created new, valuable, light and bright retail frontage.
Outdoor spaces have been key recently...
I lived in London and Paris, and I have been influenced on my travels by amazing urban spaces carved out between buildings in cities such as Melbourne. Seattle doesn't have many examples of those intimate outdoor alleys that I've been carrying around with me my entire adult life.
Is tenant curation an art or a science?
Both. Property development is a people business and the right tenant won't always be the most experienced. Sometimes it's their first endeavour so we scrutinise them a little more. I've become smarter about looking at those elements because I don't want to take their money if they won't become successful; that's heartbreaking to watch.
Is the future of the high street all about F&B?
We are holding the line and maintaining a certain amount of retail. It's challenging in this world of Amazon and e-commerce so we look for a hybrid model and things that justify having a retail footprint. For example, my tenant Good Weather is fundamentally a bike shop: it builds custom bikes and runs a repair shop. But it also serves beer, wine, sandwiches and espresso.
How have you balanced longer-term tenancies with short-term pop-ups?
Capitol Hill has bounced back quickly from all the challenges but the restaurant and retail environment is still unstable. Of our three pop-up spaces, we're not pushing anyone to convert into a long-term lease because we care about having vitality. We want the place to be full.
What do your investors care about?
We are aligned. The goal is to keep independent, small businesses in their spaces. Back when I started work on Chophouse Row, I was picky about investors. There are 45 and they are all community-minded. After Melrose Market, I had a number of people who said, "Call me." By the time I needed to raise money again, I had a long list.
Are they calling now to check on their money?
None of them represents more than $300,000 [€250,000], so it won't make or break their portfolio. I like to experiment and don't want to have to ask for permission. They have to trust me.
---
Beks Ndlovu
CEO, African Bush Camps, Cape Town
Beks Ndlovu is walking down a narrow hippo path. "There are animals moving through here," he says with a smile, pointing to a pair of eyes blinking in our direction from the treeline. "Can you see that giraffe looking at us?" he adds, slipping back into his former career as a safari guide. The founder and ceo of African Bush Camps (abc) is in Botswana's Okavango Delta, where he's set to build his 17th safari lodge. abc's newest site wasn't easy to obtain but the land was well worth the wait. All around, there's nutritious grass for animals to feed, trees to shade the tents where guests will stay and water channels for game-viewing in mokoro (dugout canoes).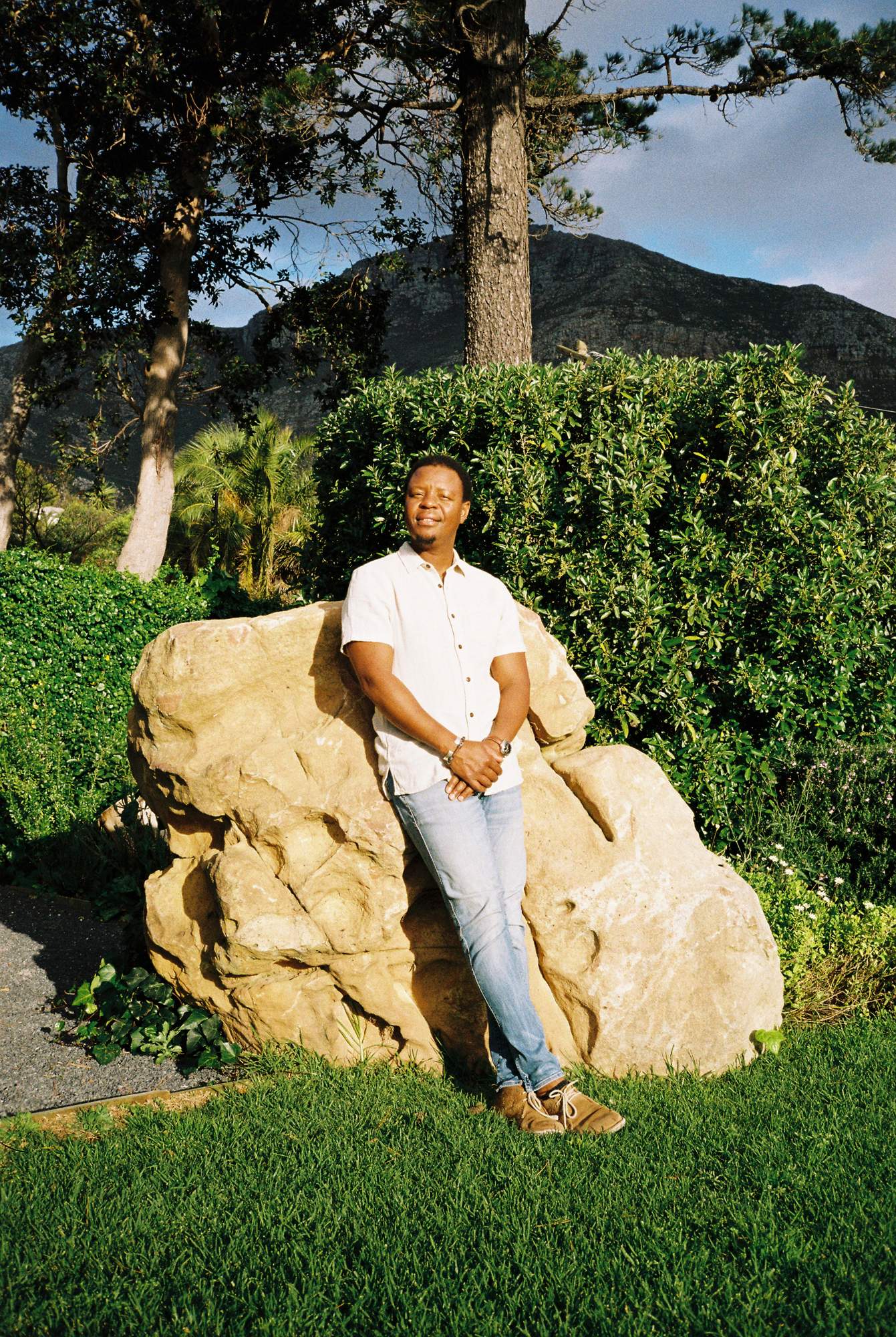 By now, Ndlovu knows exactly what to look for. The 45-year-old has spent the past 15 years opening lodges in and around national parks and reserves in Botswana, Zambia and his native Zimbabwe. "Coming from within the industry is one of my biggest advantages," he says.
Ndlovu grew up in Lupane, a small village where animals were a legitimate danger: elephants raided crops and one charged at him when he was 10. He started working as a guide and later founded his own guiding company via stints in hospitality at home and abroad. The Cape Town resident vividly recalls the moment he decided to set up a small, 12-bed camp of his own. "I was on a game drive with guests and heard a camp manager shouting at another guide over the radio that he was going to be late because one of his guests had a spa treatment booked."
Experiences with wildlife cannot be scheduled and, in Ndlovu's mind, a massage shouldn't come at the expense of an electrifying encounter with a cheetah. "I thought, 'I have to change the narrative.'" He decided to switch the focus of modern safaris away from high-end amenities, such as private pools and Egyptian-cotton sheets, and back to the bush he knew as a young guide. "Luxury for me is about having one of Africa's naturalists help you to understand the dynamics of the natural world," he says.
But that is not to say that African Bush Camps are a low-budget option. Guests at Khwai Leadwood, which opened on the edge of Botswana's Moremi Game Reserve in 2020, enjoy a sleek camp with six tented rooms shaded by leadwood trees, and an inviting plunge pool, which almost rolls into the river. Ndlovu admits that his original idea – to build a single camp in Zimbabwe – was naïve. Scale is important in the safari industry because tourists tend to move from one park to the next, often across multiple countries. Having a group of lodges allows abc to create more meaningful journeys for guests, retain custom and avoid partnering with other companies who might not share the same vision.
Expansion was made possible with the support of clients with whom Ndlovu had previously guided and gone on to build long-standing relationships with, and investors introduced by friends. Some abc shareholders are wealthy Africans who are working overseas but want to give something back to the continent. Others have wanted to make a quick buck. One financier tried to flip the business and then almost bankrupted the company by recalling loans. He has since been bought out. "His values didn't align with mine," says Ndlovu.
Shareholders in abc must buy into the company ethos and balance financial profit with a small environmental footprint. Investing in solar kits and waste-management systems that recycle water is expensive and abc has taken a leaf out of Patagonia's book by giving 2.5 per cent of its gross turnover to community projects and conservation.
"One of the differentiating factors of ABC is that it's not a corporate machine; there's a face behind the product"
Further expansion is unlikely as the business focuses on its conservation work and its company culture. "One of the differentiating factors of abc is that it's not a corporate machine; there's a face behind the product," says Ndlovu, who claims to know almost all of his 600 employees by name. Staff are visibly delighted to see the boss arrive; one shakes the boss's hand as though he were greeting an old friend. Ndlovu wants to provide more managerial opportunities for local people and his star is rising in the safari industry, in which it is still rare to find black owners.
On a game drive the next day, a guide from another safari company passes and asks whether Ndlovu, who is casually sitting barefoot in the back seat, is, "Mr Beks from African Bush Camps". He smiles at the compliment; everyone wants to work for him. Ndlovu then signals for our guide to take a different route to see a tree he loves – an ideal spot for a coffee and a chance to see some elephants. Ndlovu is the ceo but at heart he's still a safari guide. 
---
Yuichiro Hori
CEO, Stellar Works, Shanghai
What do Denmark's richest man and the Japanese government have in common? They each want a seat at the table with ​​Yuichiro Hori, ceo of furniture brand Stellar Works. Wealthy entrepreneur Troels Povlsen became the brand's exclusive distributor in Europe and Asia in 2020 after selling his stake in Danish furniture brand Hay. Then, in quick succession, Hori's home country became a minority shareholder through its Cool Japan investment fund. "We signed those two big deals during the pandemic," says Hori, from Tokyo where he is stopping over en route to the US.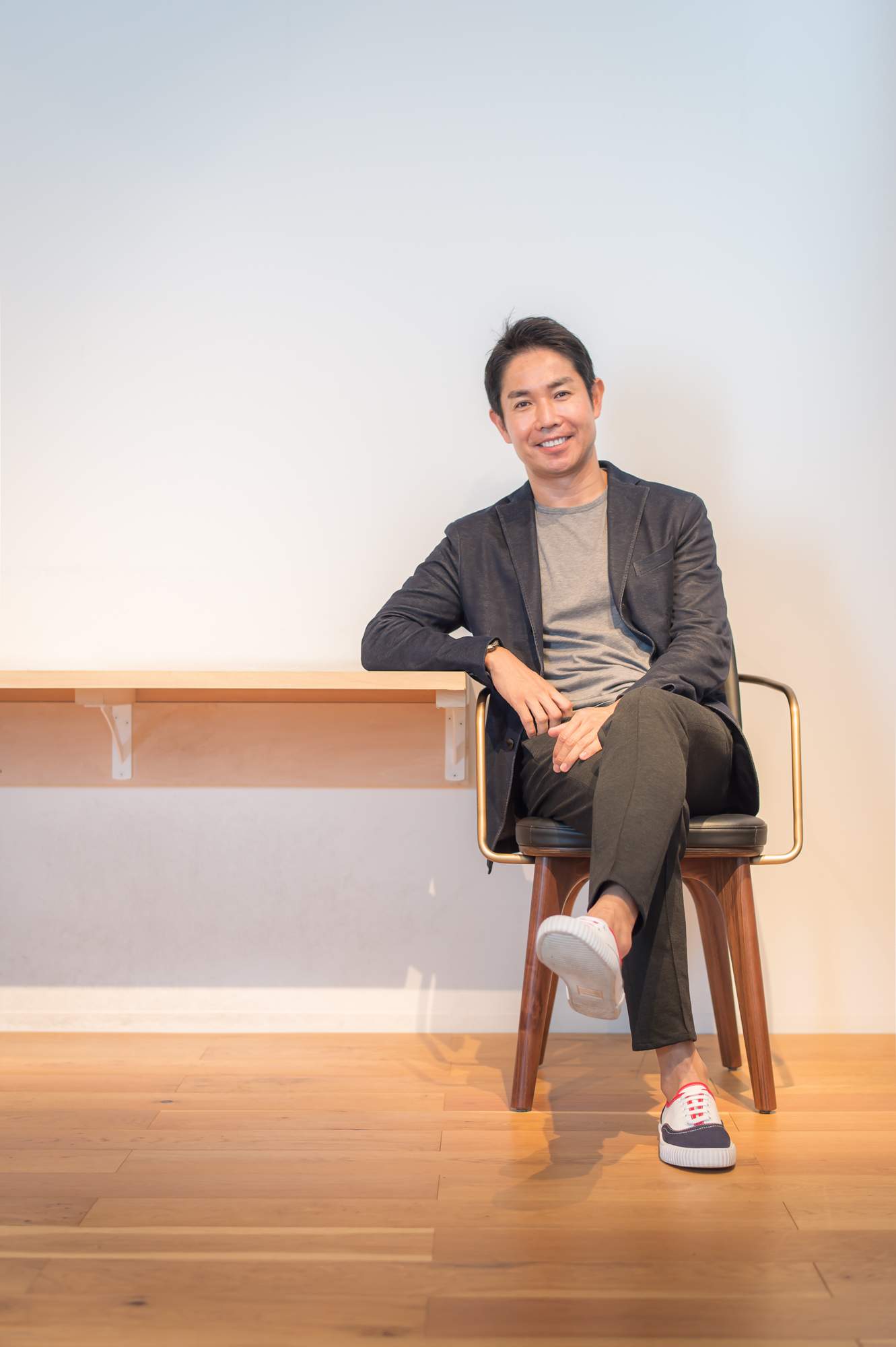 Hori founded Stellar Works in Shanghai nine years ago. The Japanese entrepreneur has ambitions to double the business's current revenue of $50m (€43m) a year by 2025. Furniture collections account for about half of turnover; bespoke hospitality interiors bring in the rest; and the pandemic has provided opportunities such as the chance to expand the brand's retail footprint in New York.
"It's important for us to have a beautiful showroom so people can come and feel our products," he says, and rattles off a string of recent and forthcoming openings from Los Angeles to Singapore. "It's impossible to sell furniture online, unless it's cheap."
Hori's creative teams are spread across the US, Europe and Asia. They work with a growing roster of global collaborators and are expanding their product lines. The New York team is working with Departo, a lifestyle brand launched in partnership with Yabu Pushelberg, and the Tokyo outpost is planning a collection of mid-century Japanese furniture. Cool Japan has been a helpful calling card in discussions to reproduce iconic works by the likes of Sori Yanagi and Isamu Noguchi.
Sourcing, producing and designing in Japan is increasing but Hori is upfront about the brand's regional heritage. "I'm Japanese, manufacturing in Shanghai, using plenty of Asian materials," he says. Europe and the US are his biggest markets but the business in China is expected to jump to a third of overall revenue this year, in part because of the pandemic and also due to maturing consumer tastes. "The Chinese consumer mindset has changed; they hate buying copies," says Hori, who first started a trading company in China in 2004.
Hori's willingness to travel out of his comfort zone has been a hallmark of his success. One of his earliest business decisions was to convince gilded French furniture manufacturer Laval to open a high-end factory with him in China. Realising, after several bad experiences in China, that he needed to control his own production and employ his own workforce, he turned up at Laval's Paris head office with an idea but without an invitation.
Their now co-owned workshop in Shanghai is home to some 400 staff, a mix of Chinese craftspeople, Japanese managers and French technicians, who turn out both furniture for Laval and every piece of furniture that carries the Stellar Works name. "Controlling the quality is our lifeline – we can't outsource," he says, sounding more like a Toyota executive than a trained interior designer.
"It's impossible to sell furniture online, unless it's cheap"
Hori cuts a unique figure in the industry as the founder of a global design brand based in China. Although Stellar Works makes all of its own furniture, it took several years and some notable design awards to shake off the "Made in China" stigma. A key turning point came when European designers started approaching him. Italian architect Michele de Lucchi even turned up at Hori's headquarters in Shanghai, eager to see production. Stellar Works launched a sofa collection with the Italian designer at the latest Design Shanghai and Hori hopes to debut a "very special" follow-up at the next Salone del Mobile in Milan.
These days the product speaks for itself. Troels Povlsen came across Stellar Works at a hotel where he was staying. The Danish businessman found out who created the furniture and invited Hori to a meeting in India. While investment discussions are ongoing, Povlsen's company Nine United is in the process of converting Hay showrooms across Europe to Stellar Works.
The Nine United partnership is not only raising brand awareness on high streets, at tradeshows and online, it is also reducing three-month lead times – a perennial furniture industry headache. Stellar Works now has plenty of stock held in Europe and an upholstery factory has just opened; made in Shanghai frames will soon be finished in Lithuania.
Hori is committed to manufacturing in China and he is currently working on a new-look campus with architecture practice Neri & Hu. The designs include a small hotel, entirely furnished by Stellar Works, so designers and hoteliers making the trek to the out-of-town Jiading district can stay the night and experience the brand up close. "Our workshop is our real showroom," he says.
---
Le Gammeltoft
Founder, Heartbeats, Copenhagen
When Le Gammeltoft quit her DJ gig at national broadcaster Danmarks Radio (DR), launching her own media company was always going to be an uphill battle. Denmark is a pioneer in many fields but media isn't one of them. DR still dominates the TV and radio landscape, while print media has hardly changed in decades (and is funded in part by the state). All were very late to the podcast party. Heartbeats went live in 2014 and its Danish-language podcasts, videos and online articles have become a hit with young Danes. Topics cover cultural, lifestyle and social issues and attract some 150,000 listeners every month – impressive reach in such a small nation.
Aller Media, one of the Nordic region's largest magazine publishers, acquired an 80 per cent stake in 2019. "We could do things that they couldn't do in digital," says Gammeltoft from her studio in Copenhagen, where the 43-year-old still gets behind the mic. The investment provided her with time to grow Heartbeats' list of advertisers and the Heartbeats advertising agency, which produces content for clients such as Mercedes-Benz and Denmark's state railway. "Lots of companies want to talk to younger people but we proved that we can reach them," she says. 
Why leave DR?
I was tired of playing Coldplay every hour. Cultural coverage was narrowing and the media industry was going the same way as the music industry, which I'd seen struggle with digitalisation and fail to create new business models. I realised that we needed to translate what journalists did for the modern user. If I'm on my bike, I'm not reading an article, I'm listening to a podcast.
Did you follow any business models?
Not really. We didn't have many podcasts in Denmark and no one knew how content producers could collaborate with commercial partners. There are two types of entrepreneurs: the business-school graduate who sees a gap in a market to make a few million and there's someone like me who does something they love. I was a literature graduate and a club DJ but I discovered that I was also a salesperson.
Where did your initial funding come from?
I put in my own money, about 500,000 kroner [€67,000]. Every krone we earned went back into the company and I kept on DJ-ing at weekends to earn a living. We started with a couple of unpaid interns and I hired my first employee in 2015. Now we have 35 people working here – our own in-house journalists, editors, sound designers, photographers and software developers.
What gave you a lift in the early years?
I had an insane network because of my work as a DJ. I don't distinguish between work and my social life. That got me a great board, our first client and first investor. But after a couple of years, I needed more expertise, which is why I sold a stake to Aller.
Any major challenges since?
Lots of entrepreneurs think that when you get a big backer you're off but you have to think of it as a marriage to a lot of people. It took time to adjust but Aller let us stay independent and this year our earnings are up 90 per cent; we will make our first profit.
How do you keep editorial and commercial content separate?
The teams are separate but even with branded content the client doesn't have any influence beyond signing off on the idea, the host and the type of guests. That takes bravery but clients are now realising that this is what they need to do if they want to reach younger people. The advertising agency side of the business is growing very strongly and that's what we are focusing on now. It's fun to build a new company within the company.
What's it like to run your own business?
You get a lot of alpha males who boast about sleeping under their desks and a lot of women are scared off by all the macho shit you see in Dragons' Den. But I have kids and a lot of my employees have kids. Sometimes I have to leave at 16.00 but as long as we are productive, in our own way, that's all that I care about.
How can the government encourage more entrepreneurship? 
Danes can be lazy. The state gives them great security but that makes them entitled. At school I'd like to see kids taught how to make budgets, come up with ideas and follow through on a plan.
Photographer: Leah Nash, Ricard Simal, Kohei Take, Jan Søndergaard