Expo / Sweden and Finland
Gulf of expectation
The Gulf of Bothnia, a region comprising northeastern Sweden and western Finland, is one of the most vibrant business areas in the Nordics. From green energy to yacht-building, here's why it's a region to watch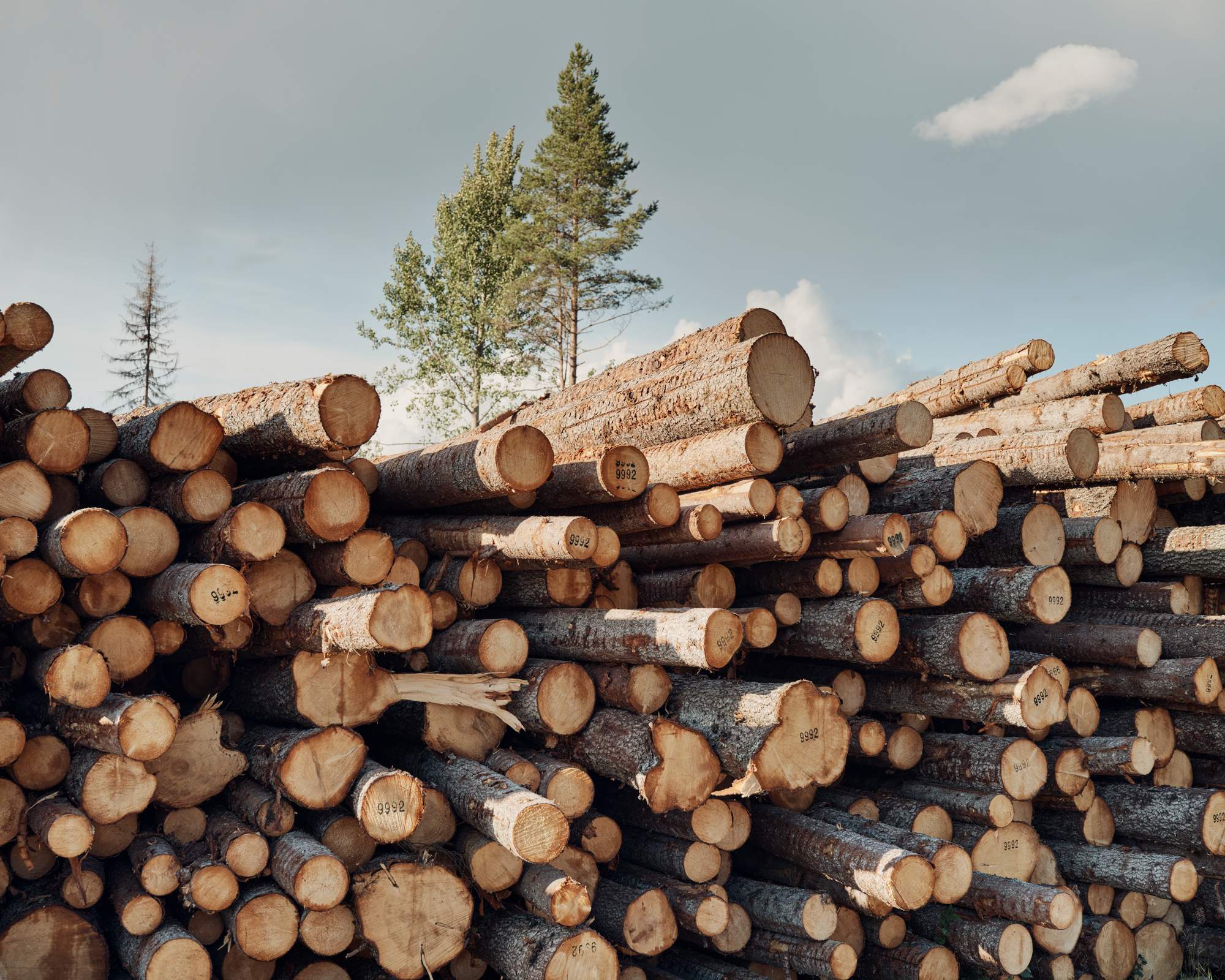 The sheer scale of the Northvolt Ett battery factory being built outside the Swedish town of Skellefteå is mind-boggling. It measures 500,000 sq m in floor space, which is almost twice the size of Stockholm's popular Gamla Stan (old town). The factory, due to start production later this year, will eventually produce batteries for a million electric vehicles a year. This multibillion-euro investment is one of the largest ever in this part of Sweden, and the factory alone will employ more than 3,000 people. When you factor in subcontractors, some of whom have already started arriving from as far away as China, and the increased need for housing and services, the effect on employment is multiplied. This mega-project is just one example of how the Gulf of Bothnia – a cross-border Nordic region many might struggle to place on a map – is becoming a global business hub.
"We chose northern Sweden because the surrounding region is a source of the raw materials we need, such as cobalt, nickel and lithium, but also because we can rely on renewable energy to power our factory," says Jesper Wigardt, a vice-president at Northvolt, the brand behind the batteries. Wigardt joined the company, founded by former Tesla executives, as one of its first employees in 2017, giving him a front-row seat for the area's transformation into a clean-energy hub. "Traditional industry has a vital role to play in mitigating climate change by altering the way it operates. Steel and cement production alone account for a third of all carbon dioxide emissions," he says. "Northern Sweden is showing that industrial production can continue in a cleaner manner."
One example is the upcoming H2 Green Steel plant in the Boden-Luleå region, which will aim to become the world's first large-scale steel plant to eliminate carbon-dioxide emissions from its production process. Set to open in 2024, it will achieve this by using a combination of hydrogen-based technologies and renewable energy.
Alongside transformative new sectors, northern Sweden continues to be buoyed by traditional industries such as paper and forestry. In a country where almost 70 per cent of the land area is forested, large paper factories in towns, such as Gävle, Sundsvall, Husum and Piteå, along the Gulf coast employ thousands. To feed their need for timber, the Umeå-based Komatsu Forest manufactures large-scale forestry machines such as harvesters to fell and delimb the trees, and forwarders to transport them out of the forest.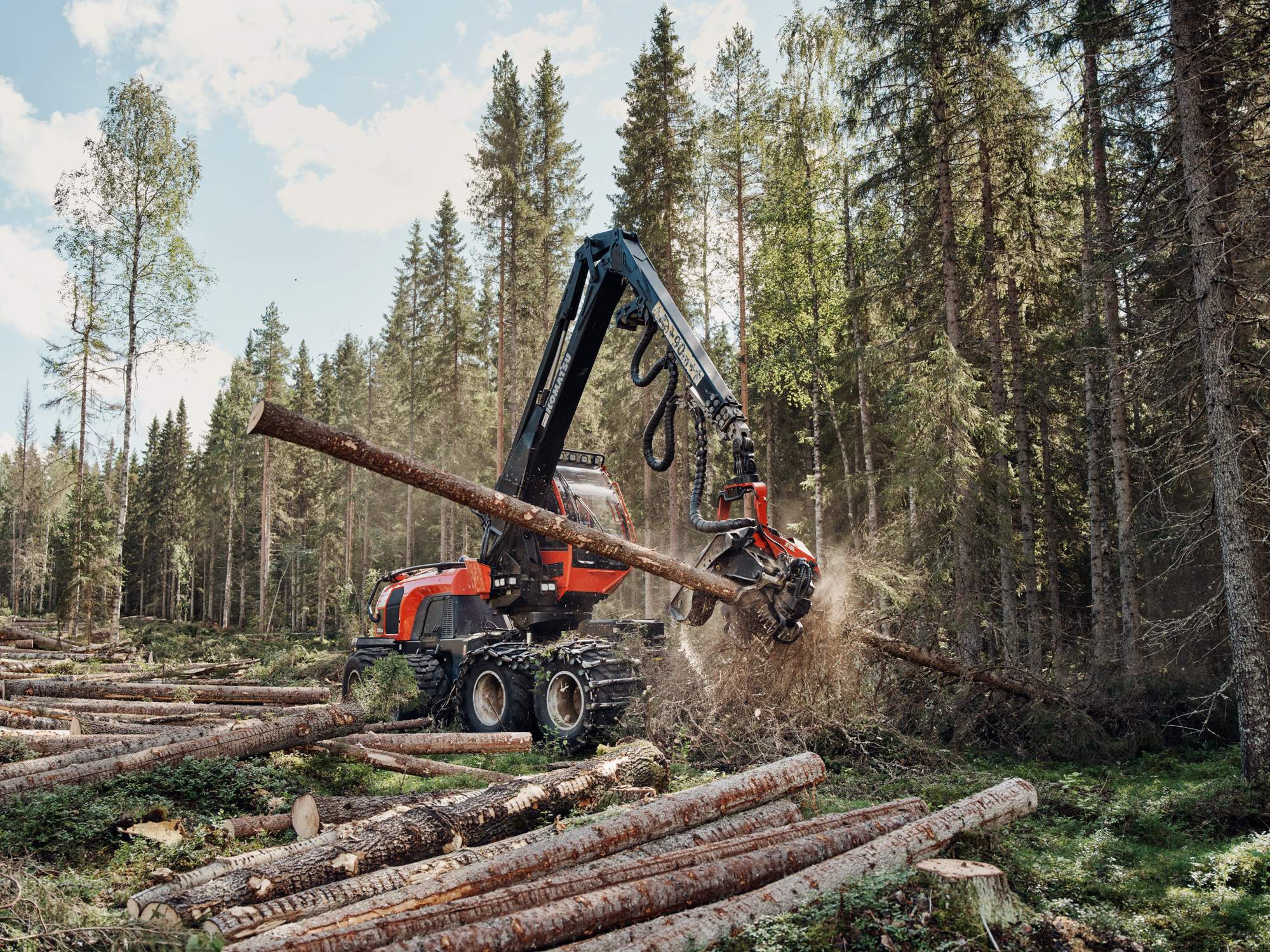 In a thick coniferous forest about an hour's drive from Komatsu's headquarters and factory in Umeå, Joacim Henningsson is putting the red and black 931xc harvester through some heavy-duty testing. Moving in the rough terrain, it needs fewer than 20 seconds to cut down a tall pine tree, remove all of its branches and chop it to the length the client has requested. It's a marvel of modern engineering, something that would take even the sturdiest of lumberjacks a lot longer to achieve. After the trees are cut and trimmed, the 895 forwarder's loader stacks them effortlessly – it can carry up to 20 tonnes of timber. "It is important for us to be based here. This is Sweden's forestry hub, plus our main clients are based nearby in Finland and Russia, which means that we can easily ship our products to them," says ceo Jens Bengtsson. "In addition, the universities in Umeå and Luleå produce a talent pool of forest technicians and we have many suppliers based nearby."
The company was founded 60 years ago in Umeå and was acquired by the Japanese industrial conglomerate Komatsu in 2004. When monocle visits, the company is in the process of moving its production from the old factory into a new state-of-the-art facility that is carbon neutral, due in part to the more than 7,000 solar panels on its roof. This traditional company with deep roots in the region is excited about the new business boom in northern Sweden. "With more skilled workers moving in here and better investments in infrastructure, everyone is set to benefit from the boom," adds Bengtsson. One of the key infrastructure investments is the new high-speed rail link between the two major cities Umeå and Luleå that is currently under discussion. The 270km line will be designed for both passenger and freight traffic and is set to halve the travel time between the cities.
Örnsköldsvik is a traditional paper-industry town a 90-minute drive south of Umeå on the coast of the Gulf of Bothnia. It is home to one of Europe's largest pulp mills, Husum, and a large cellulose mill, Domsjö, perched on a hill overlooking the town centre. Next door to Domsjö is where this traditional industry meets the region's clean-tech boom. Large metal pipes run up and down an old red brick building – from the outside it looks like an oversized chemistry set. Inside this biorefinery, the chemical and clean-tech company Sekab uses byproducts from the adjacent paper factory to develop biofuels, biochemicals and biotechnology. ceo Mikael Fränckel calls the company's technology revolutionary. "We are on course to replace fossil-based raw materials used in industries with environmentally friendly biochemicals," he says with confidence. Fränckel goes on to name some of the things they're working on. "We can use forest residue to make bioethanol in a way that no one has done before. We are also working with another Swedish company, Peab, to manufacture a new type of asphalt, in which the environmentally damaging bitumen is replaced with lignin from forests."
At the refinery, staff monitor a large quantity of ethanol inside a boiler tank. The employees need to keep tabs on how its colour changes – and it's a job that requires a human eye. Elsewhere in the refinery, biohazard suits indicate the danger that is inherent in this line of work, where the temperatures in the six insulated reactors can reach up to 800c.
Sekab's 80 employees are highly educated professionals in areas including chemistry, bioeconomics, engineering and sustainability, most of whom hail from the surrounding region. Fränckel calls this area the cradle and future of the Swedish chemistry industry. "Our heritage stretches back hundreds of years and our know-how is the result of the work done by generation after generation," he says with a hint of pride, being an Örnsköldsvik native himself. "Many of Sekab's employees have studied at Umeå University just north of here," he says. "Because this sector has been thriving here for so long, the local institutions of learning, such as vocational schools and universities, have specialised in the sector." Being close to Finland, another forestry powerhouse, also helps. Finnish and Swedish pulp and paper sector companies often co-operate, organising workshops and cultivating the knowledge base on which they rely.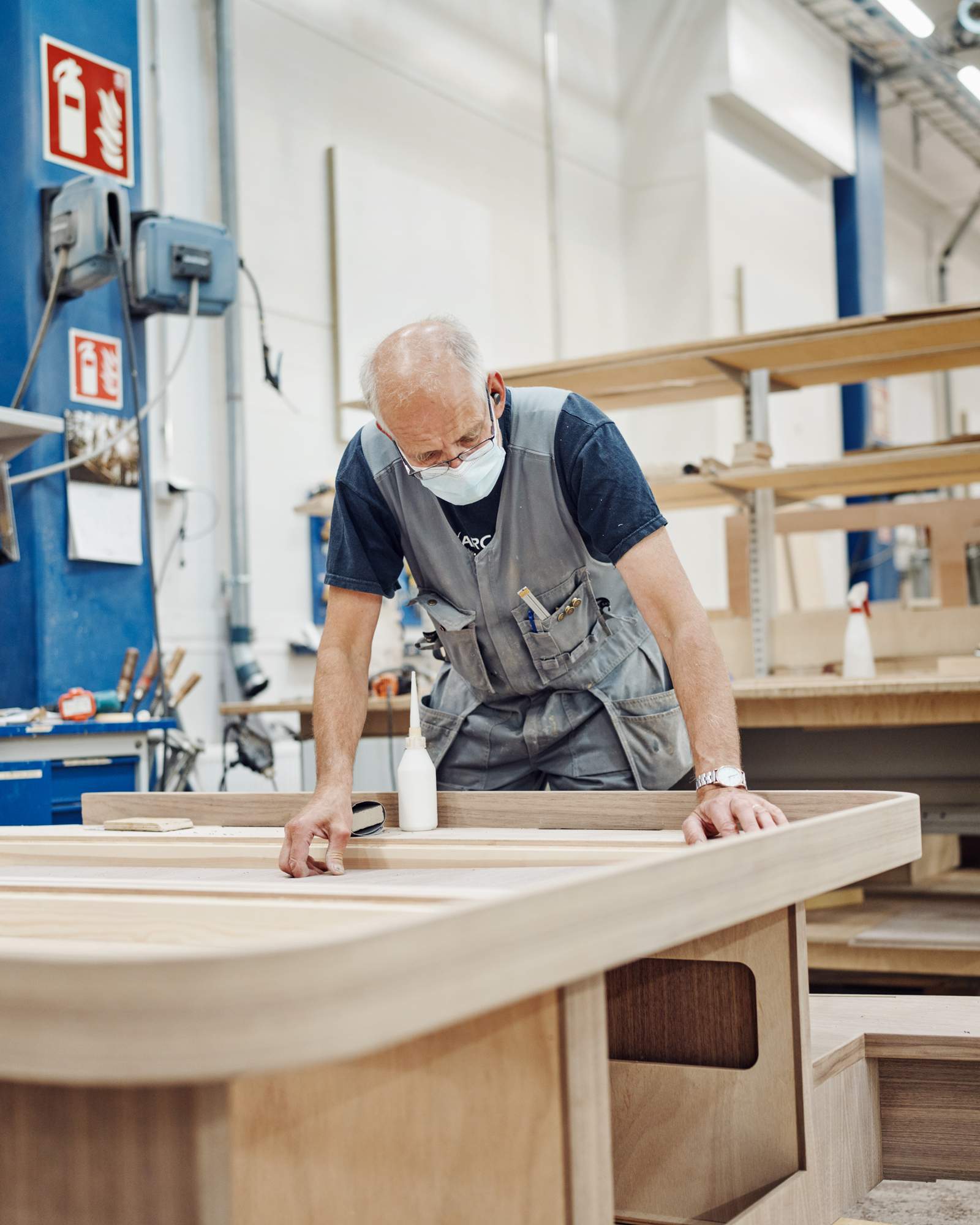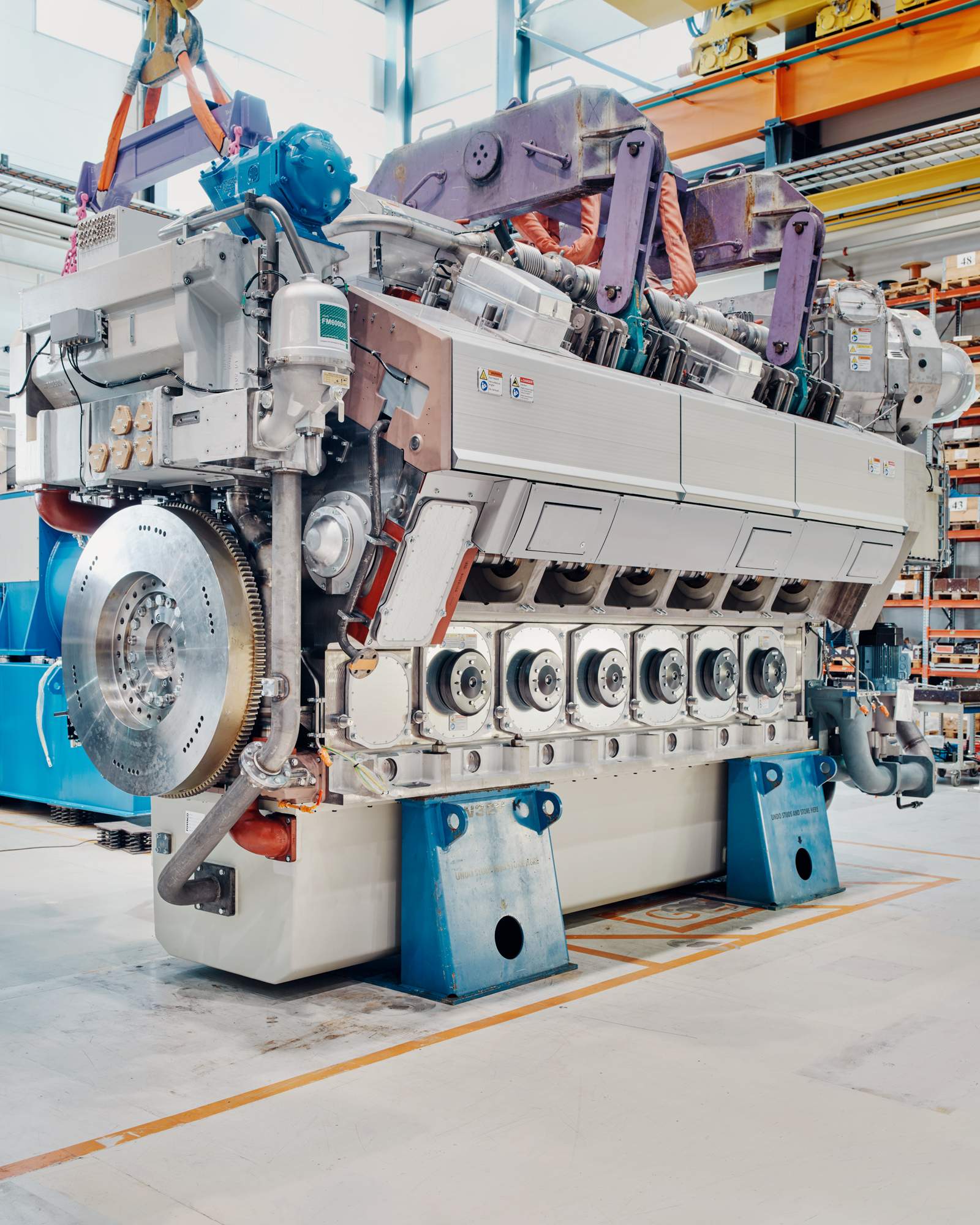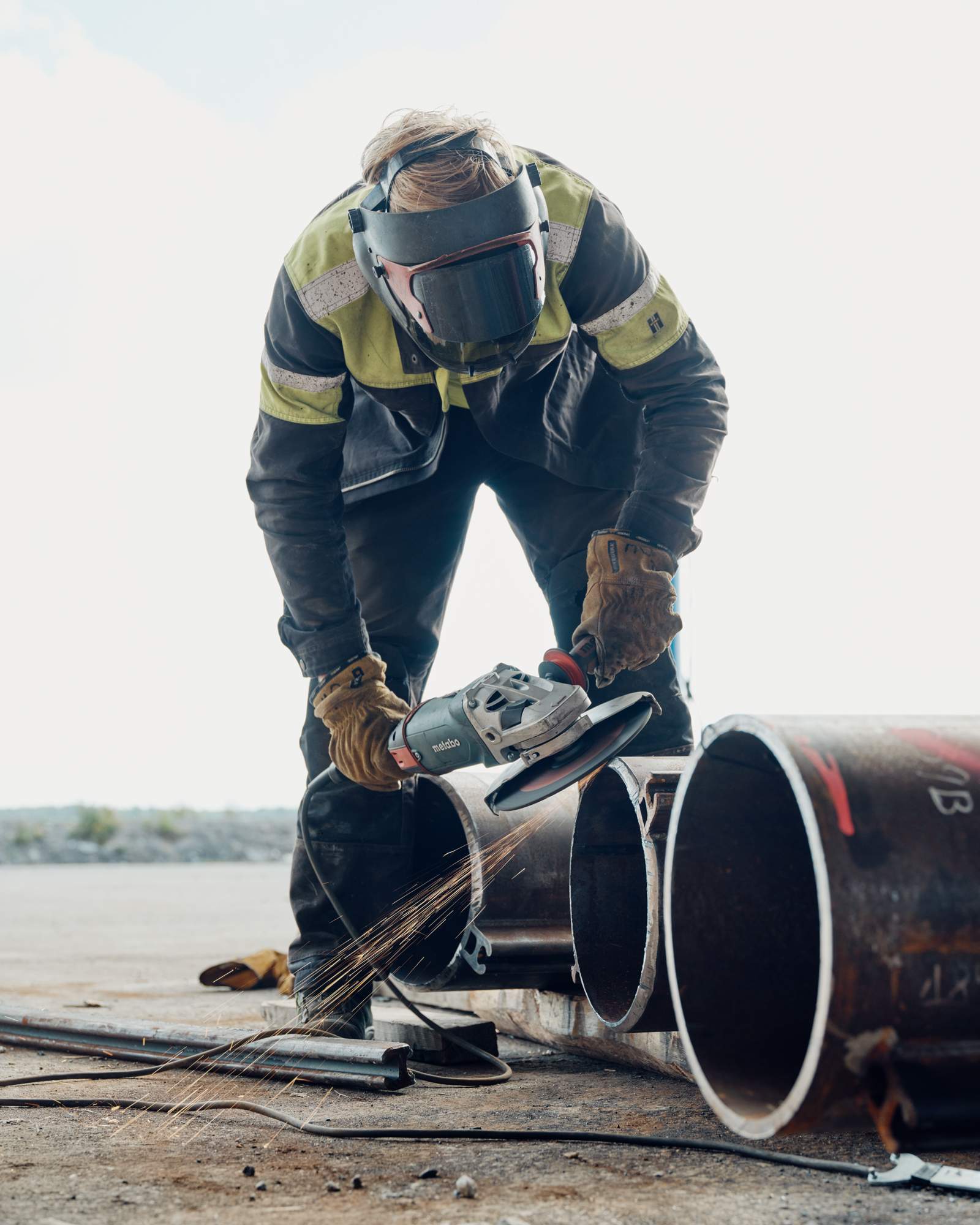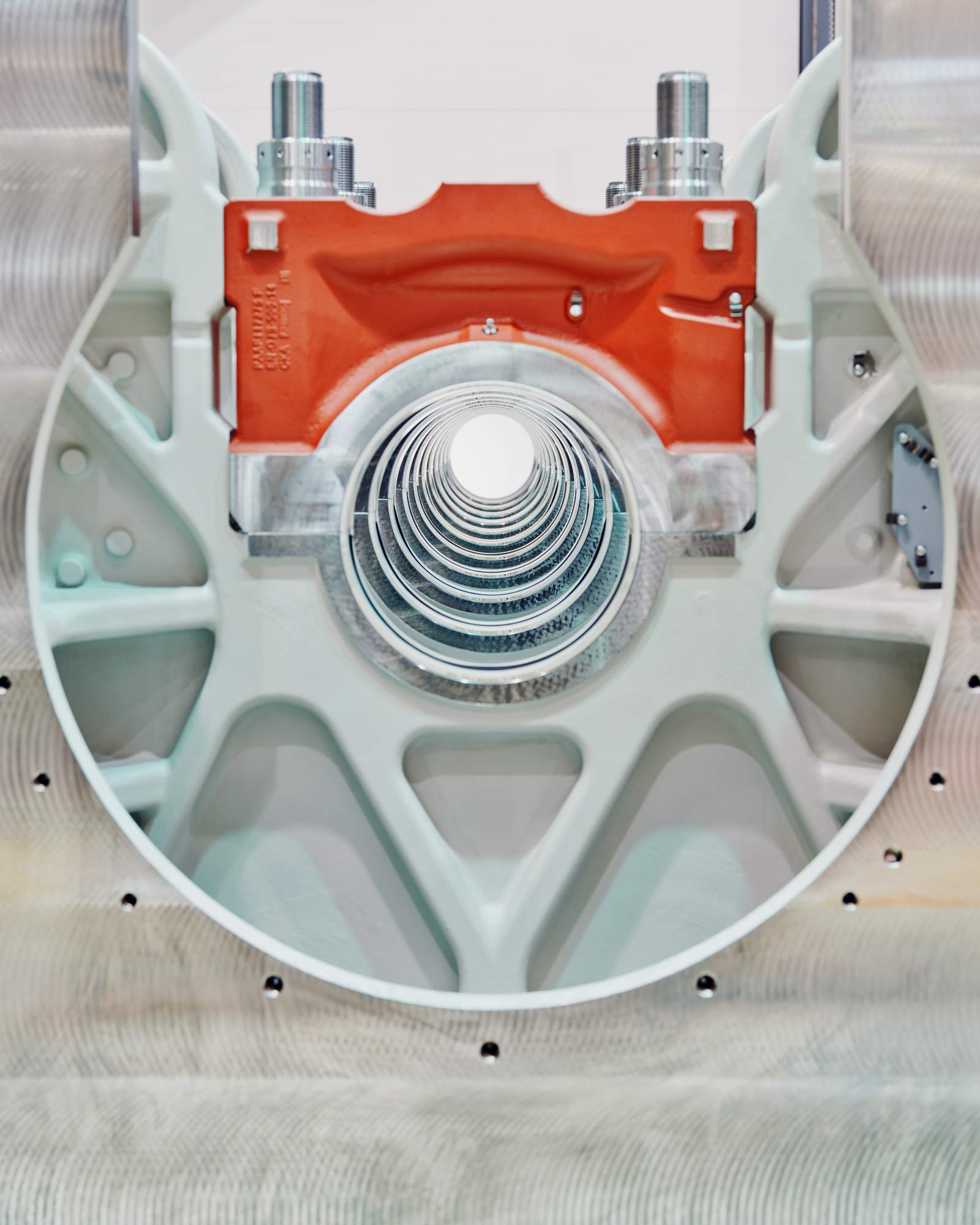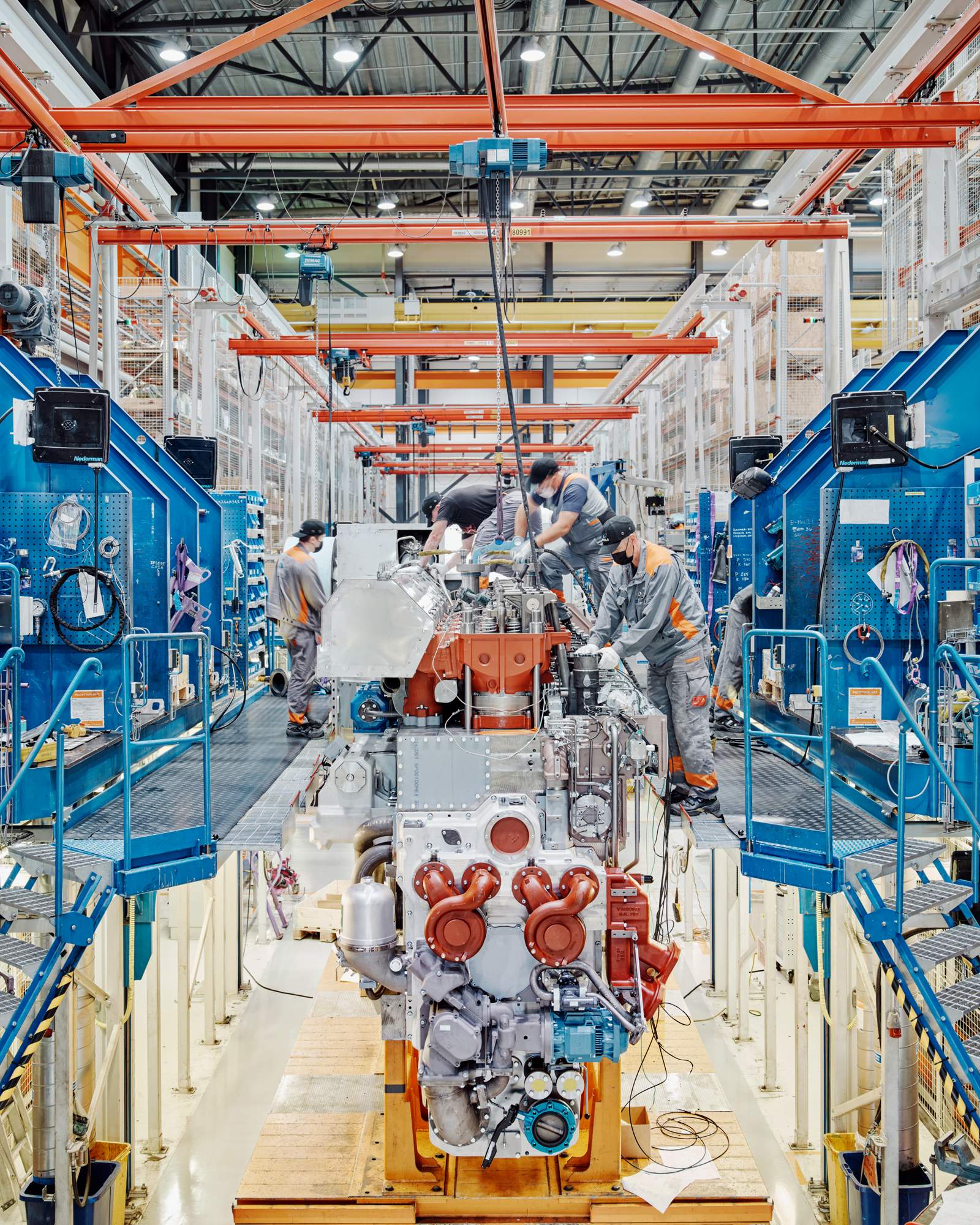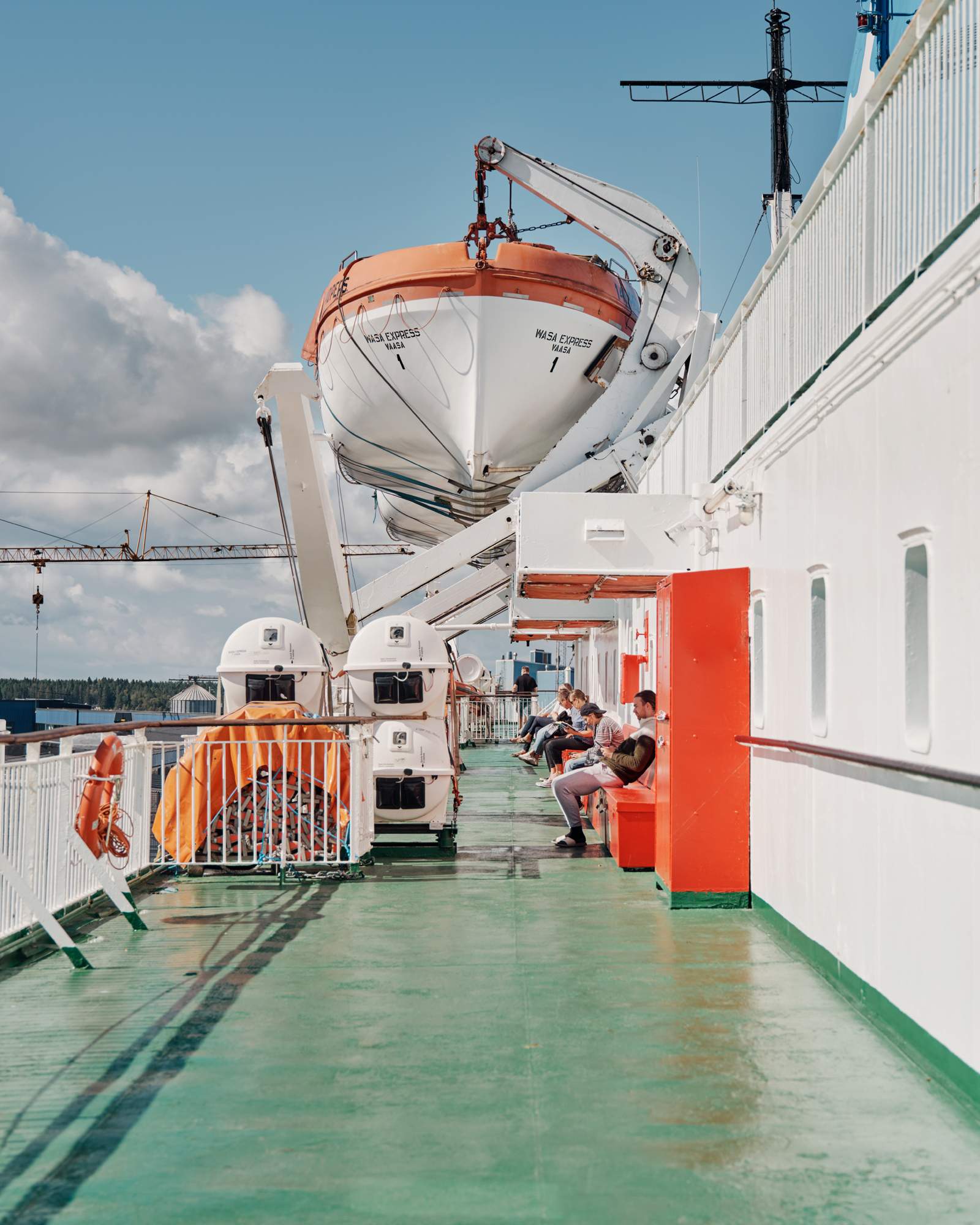 Northern Sweden's boom, which Fränckel likens to a gold rush, is built around what he calls the "green transition". Sweden has pledged to become carbon neutral by 2045, which means that in little more than 20 years, the nation's resource-intensive industries such as pulp and paper, mining and steel production need to find new, environmentally friendly ways to operate. The key word here is transition; not end. People will still drive cars, fly in planes and run factories but inventions by companies such as Sekab mean that people can do all of those things and pollute a lot less. That this transition is being spearheaded here in Sweden is perhaps a testament to the country's longstanding inclination towards the practical and functional.
While northern Sweden is poised for a strong bounceback, the same can also be said about western Finland and the city of Vaasa, a three-and-a-half-hour ferry ride from Umeå. As the sun sets, the white and blue Wasa Express is being loaded with lorries and tank trucks. Its departure is delayed because there are so many of them. Inside, lorry drivers speaking Finnish, Swedish, Russian and Estonian dig into a buffet of herring and potatoes. They are joined by factory workers, day-trippers and tourists. This ship, built in 1980 in Helsinki, is on one of its final legs of this route. Its replacement is the new Aurora Botnia, a ferry that the area's MP Kim Berg calls one of the most environmentally friendly passenger ferries in the world. "This new ferry was funded as a joint effort by Vaasa and Umeå, underlining the strong link across the Gulf of Bothnia," he tells monocle. "Businesses on both sides of the gulf will benefit from its faster travel speeds and its increased cargo and passenger capacity."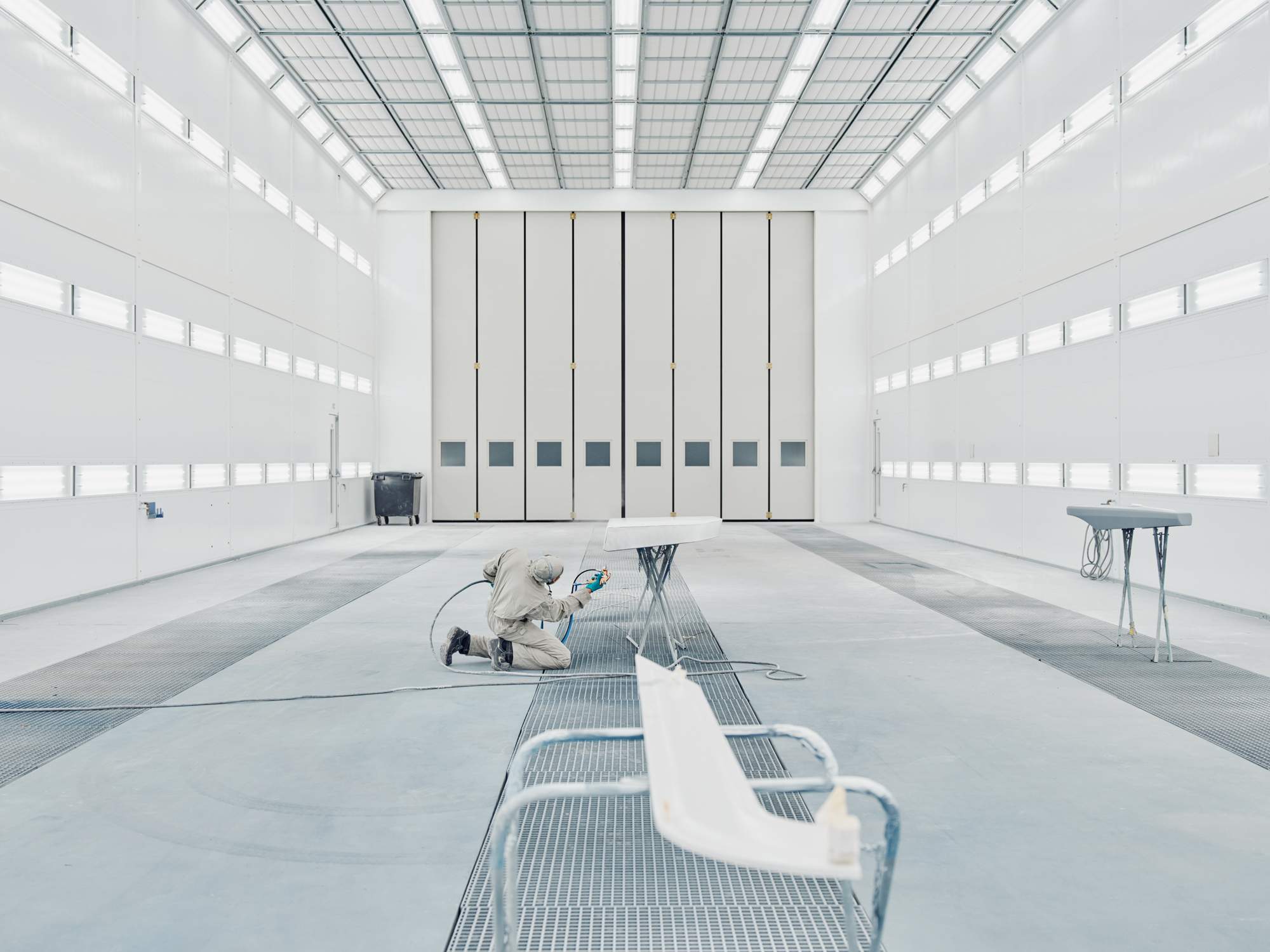 The Gulf of Bothnia's cities and regions are connected by much more than transport links. Finland and Sweden were one country for almost seven centuries, a union under which Finland's laws and culture developed, and as a result of which Swedish is Finland's second language. In coastal western Finland, it remains the first. It is the language spoken by the boat builders at Nautor's factory in Pietarsaari, a small town just north of Vaasa, that was once – when still under Swedish rule – the country's largest shipbuilder. When monocle visits, a 36-metre Swan 120, the company's flagship model, is leaving the harbour for sea testing. The international crew of 10 stands on the deck of this sleek, cream-coloured 99-tonne vessel, inspecting the smallest details of the boat with great care.
These sailing yachts have a premium look and feel and perform extremely well, and this is key to their success according to chief technical and operations officer Michelangelo Casadei. The Italian Leonardo Ferragamo acquired the historic yacht maker in 1998, attracted by the style, performance and heritage of their vessels. "From the Italian perspective, there are similarities to some of our top brands in terms of the passion and craft that go into making these yachts," says Casadei over the phone from Nautor's Italian HQ in Florence.
Nautor's factory in Pietarsaari employs more than 350 people, both locals and international experts. Boatbuilding is taught at vocational schools but most new employees enter the company via apprenticeships. Many workers here learnt their craft from their fathers, who learnt it from theirs. There are five generations of boatbuilders at Nautor's factory. One of them is chief operating officer Benny Brännbacka, a Pietarsaari native and a third-generation Nautor employee. "We managed to grow throughout the pandemic due to our healthy order books," he says. "Since the company was founded in 1966, we have built far more than 2,000 Swans and now we make about 30 units per year." For Brännbacka, choosing to work for the company where his family had worked for decades was a matter of pride. "Business is booming here, which means that young people have lots of options. For me the choice was obvious."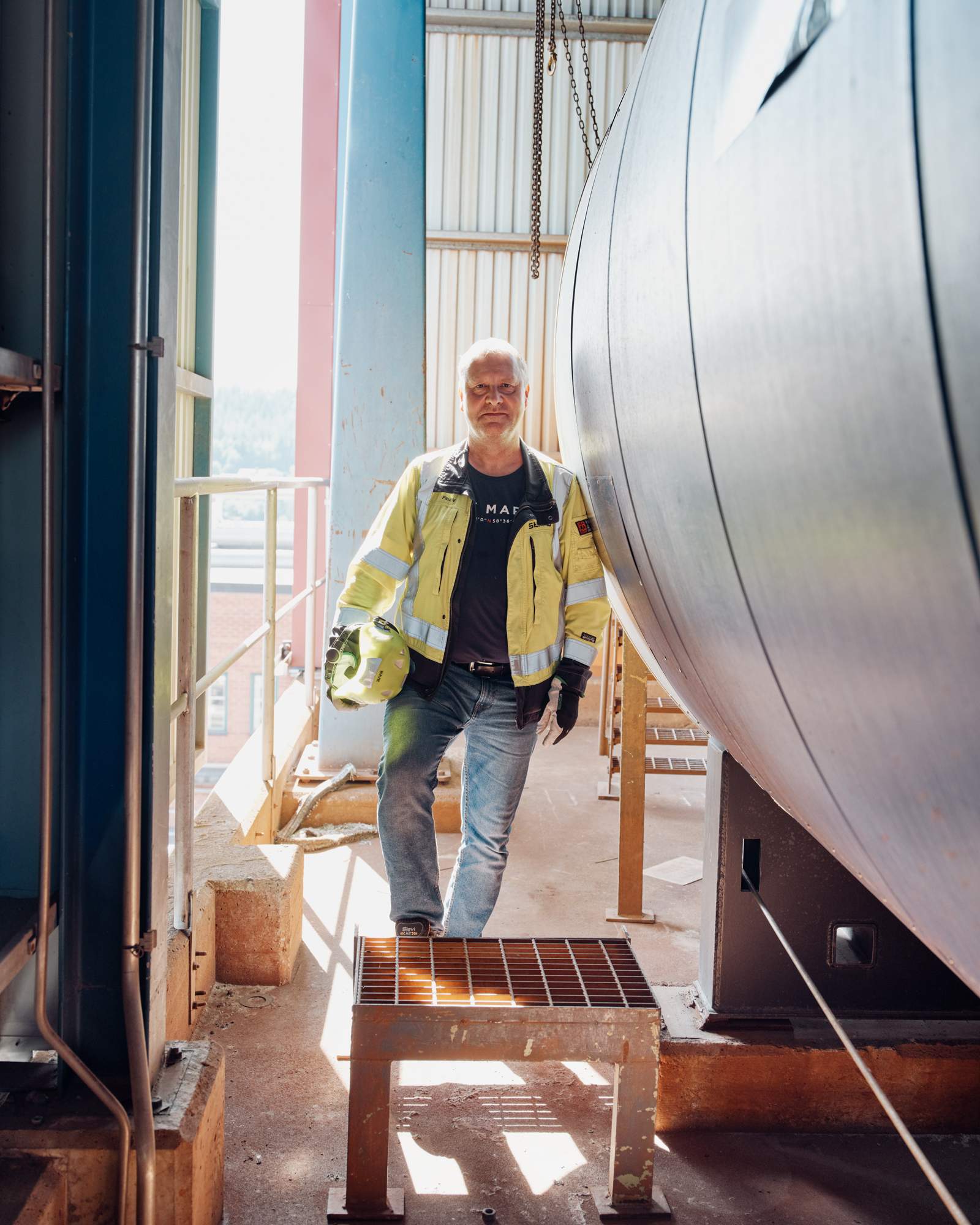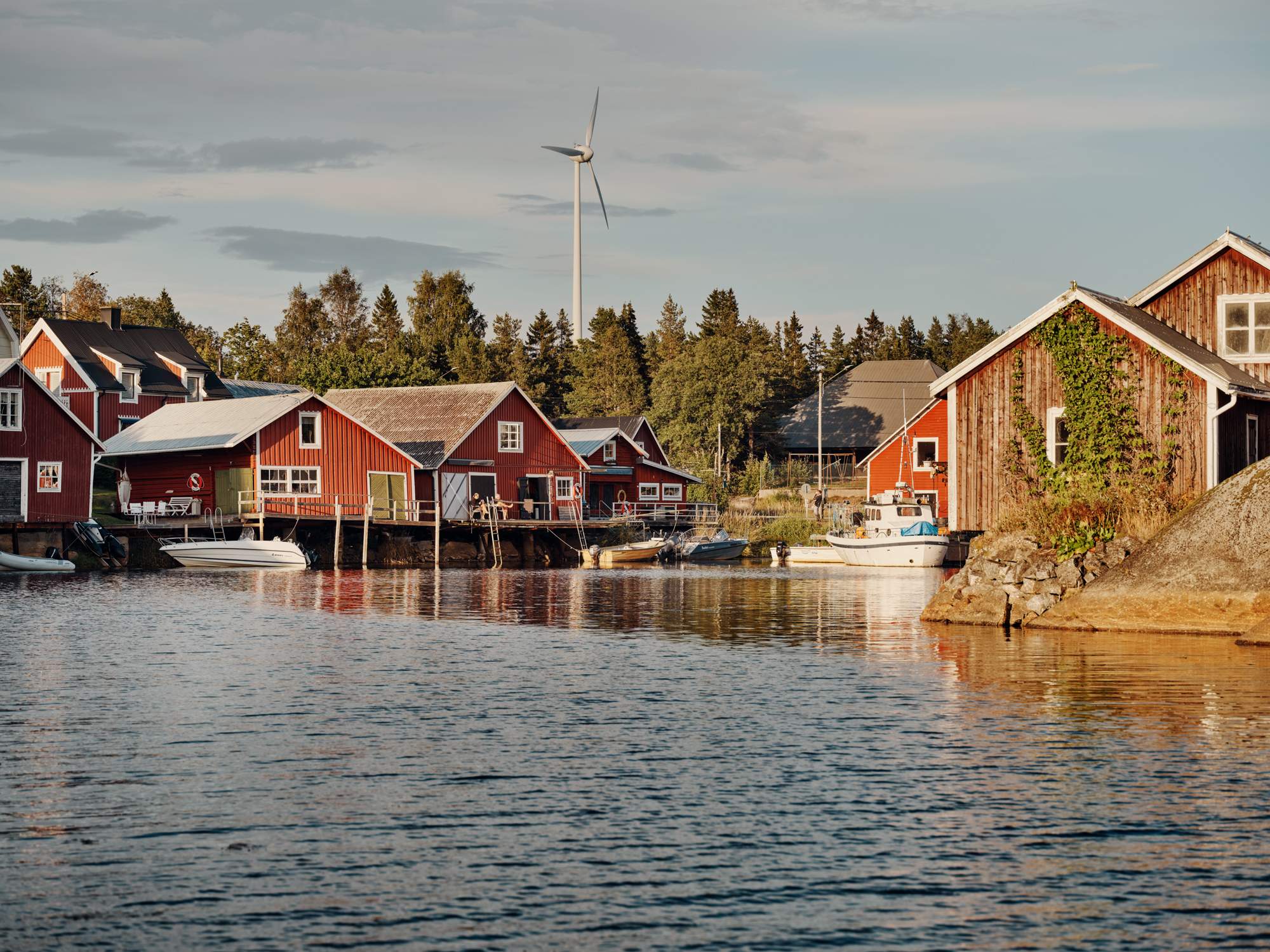 Most of the yachts built here end up sailing in the warm waters of the Mediterranean, so the obvious question is why the company keeps its production this far north, where temperatures can dip as low as minus 30c, the sea freezes in winter and the distance to the main market is so far. "In Pietarsaari we have the know-how of generations of boatbuilders, who work together with the best sailing industry experts from all over the world," Nautor group chief executive officer Giovanni Pomati tells monocle. "Most of our owners come to the yard in Pietarsaari to get their boat and unfurl their sails to reach home onboard their Swans by sailing the most amazing seas in the world. This is one of the most extraordinary adventures of their lives."
Nautor is one of many successful yacht and boat brands in this part of western Finland. Others such as Baltic Yachts and Targa have become synonymous with quality and style in the boat world and there are many other yards that produce more affordable and smaller boats. Travelling further south along the coast of the Gulf of Bothnia, the city of Rauma is one of Finland's shipbuilding hubs, where large vessels such as ice-breakers, missile boats and large cruise liners for thousands of passengers are built. "This is a region where entrepreneurship is in people's dna. Ever since the global tar trade of the 18th century, this region has been integrated into the world economy," says Seija Virkkala, a professor of regional studies at the University of Vaasa. The latest economic boom in the region, she says, is part of a longer trend, whereby local industries adapt to transformations in the world economy. "The region has raw materials and clean energy that the battery industry needs. But there's more to it than that. Over time, the region has developed highly specialised clusters of knowledge which, together with social stability, are key to attracting investments."
One such cluster is the energy sector in Vaasa, a city of 67,000 on Finland's west coast. Here the sector employs more than 10,000 people and is home to several large factories run by multinational companies including abb, Danfoss and Wärtsilä. Over at the Wärtsilä engine factory, assembly-line workers are adding components such as pistons and crankshafts to what will be a 200,000kg marine engine that's capable of producing more than 20,000 brake horsepower – over a hundred times the power of an average family car. It takes about a week to assemble such an engine and it will end up powering a ferry. Similar engines are used in large merchant vessels, cruise ships and land-based power plants. These are some of the largest engines in the world and Wärtsilä is a world leader in making them.
The Vaasa operation is the biggest site for this €4.6bn company, now headquartered in Helsinki. The 3,000 employees at Vaasa produce engines that are sold to more than 170 countries around the world. "The entire ecosystem of subcontractors, schools and universities, logistics partners and designers that this region offers is extremely valuable for us and the reason why we keep operating and investing here," says Hannu Mäntymaa, managing director of Wärtsilä Finland.
As monocle visits, the company is putting the finishing touches to its new Smart Technology Hub, a more than €200m centre whose 57,000 sq m will soon host the company's research and development, testing and production facilities. "The hub is located just 100 metres from the city's main port, which is also the world's northernmost all-year passenger port," says Mäntymaa.
Like most companies in the region, Wärtsilä also wants its share of the green transition. The company's strategy and innovation are driven by decarbonisation in marine and energy industries. The new technology centre will feature a fuel lab that, much like Sekab in Sweden, will research and develop cleaner fuels. It will enable the company to develop more environmentally friendly engines that run on ammonium or hydrogen and can operate carbon neutrally. "Globally, Wärtsilä employs more than 18,000 people and Vaasa is where our engine r&d is centred," adds Mäntymaa.
The Norwegian company Freyr Battery has recently announced that it will build a battery-cell plant on a 90-hectare site in the city. It follows the announcement in April by the UK's Johnson Matthey that it will launch a battery materials factory in Vaasa by 2024. Each company cited Vaasa's proximity to raw materials, abundance of renewable energy and the presence of an existing energy cluster as motivations for their choice to invest. "The Gulf of Bothnia is emerging as the global hub for battery production after years of hard work convincing companies and investors of the viability of this region," says MP Kim Berg.
For Vaasa and other cities in the region, growth presents a positive challenge. New homes need to be built and the infrastructure improved in order for them to thrive as business cities in the global economy. In Vaasa, this means the construction of the Wasa Centre, a mixed-use event venue that will feature a hotel, apartments and retail outlets, as well as a conference centre. In the city of Skellefteå, the Sara Cultural Centre, a wooden high-rise that will host cultural events such as concerts, has opened. "If we want to attract more talent, we need our cities to be nice places to live," Berg says.
Although the Gulf of Bothnia is the current geographical marker separating Finland and Sweden, over the centuries it has united the coastal communities on either side of the bay. Old wooden fishing huts in Skeppsmalen, near Örnsköldsvik, serve as reminders of a time when fishermen would provide for their communities, just as the fishermen from similar huts on the Finnish side in Svedjehamn did. Both locations are part of the Unesco World Heritage Site jointly formed by Finland's Kvarken archipelago and Sweden's High Coast, a cross-border area of outstanding beauty that underlines the historic bond between these communities, which still exists today. "The companies on the opposite shores of the Gulf are often part of the same value chain," says professor Virkkala. "This means that when Northern Sweden booms, it benefits the Finnish side too."
Talking to the people and businesses in the region and travelling around the Gulf of Bothnia, one is struck by a palpable sense of optimism. Sparks fly in the harbour of Umeå as welding work is underway to expand the city's port to meet the increasing demand for passengers and cargo. The region is propped up both by its traditional industries, such as forestry and shipbuilding, and by the new industries built around the green transition such as batteries and biofuels. Despite the boom, life in the region still carries on at a distinctly leisurely pace. In Obbola, a group of children are out with their parents practising freestyle ski jumps. This is winter-sport country but the kids have come up with an ingenious way of honing their winter skills in late summer. They strap on their skis and slide down a steep hill, twist and turn in all manner of ways after taking off and then land in the chilly waters of the gulf instead of on a powdery ski slope. This is no sport for the weak-hearted, and shows the kind of daredevil attitude that has made this region just south of the Arctic circle the thriving, and entirely unlikely, business region it is today.