Shopping / Global
Soft-power dressing
Whether your business requires travel between different climates or the ability to move smoothly from manufacturing sites to board meetings, the need to look smart, approachable and design-savvy remains. So refresh your working wardrobe with these picks from our selection of well-crafted staples, elevated with subtle details. We guarantee the return on investment.
Arpenteur × Monocle Contour wool jacket
€425
Arpenteur is run by two cousins from Lyon who bring an unfussy, modern feel to traditional workwear. With every item of clothing made entirely in France, the brand seeks to spread the history of French menswear with references to utilitarian workwear, outerwear and sportswear. This jacket, made in Lyon from boiled Pyrenean wool, has a stand collar, raglan sleeves and neat, angled side pockets.
material: Wool.
colour: Grey.
made in: France.
---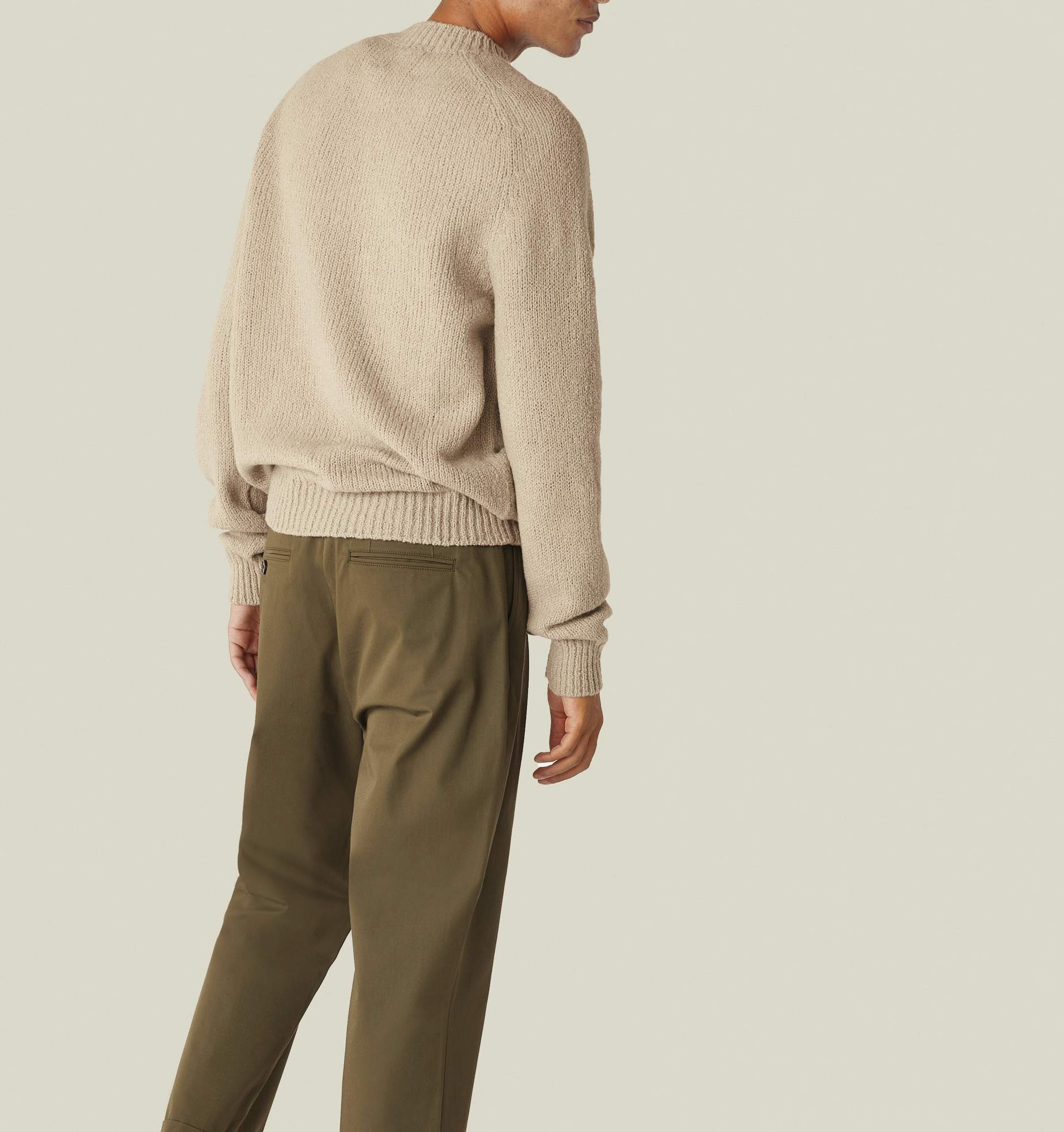 De Bonne Facture × Monocle knit sweater
€450
Before the textile industry decided that it preferred white wool owing to its dyeing possibilities, fibre from black sheep was the norm. Now they are outliers. But one passionate New Zealand breeder wants to celebrate their wool, which comes in a range of luminous undyed hues, from bronze to ebony. Parisian menswear brand De Bonne Facture has turned this soft, fine-gauge pecora nera (Italian for "black sheep") wool into a gorgeous tawny sweater. Wear this and you'll stand out from the flock.
material: Wool.
colour: Tawny.
made in: Italy.
---
Porter × Monocle zip tote with pouch
€365
Our most versatile bag is now available in limited-edition olive. It's fitted with multiple interior pockets, a detachable pouch, a top flap, two zippered pockets for quick access to necessities and a detachable shoulder strap.
material: Cordura.
colours: Olive or black.
made in: Japan.
---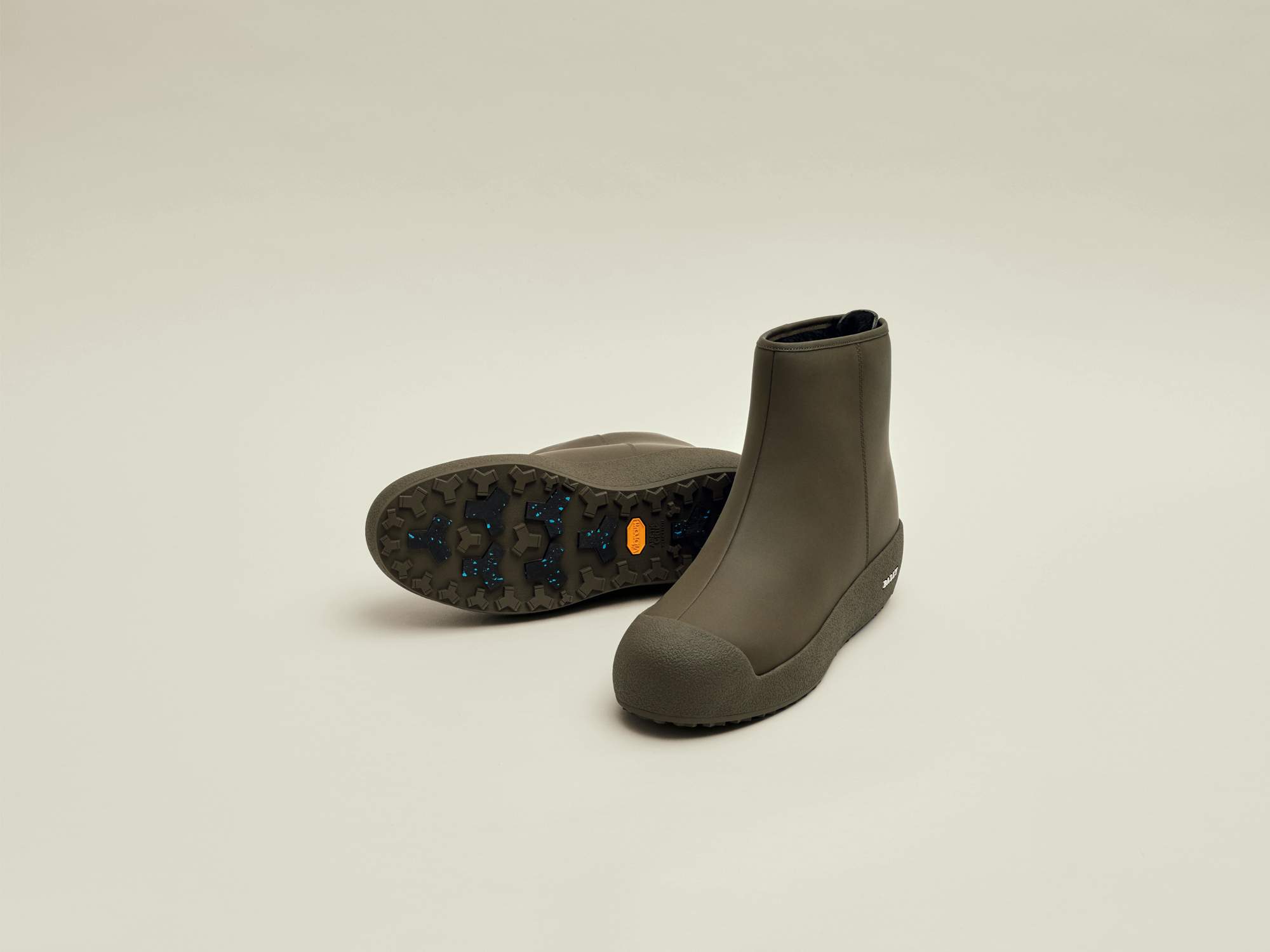 Bally × Monocle curling boot
€435
Bally has been linked with curling ever since it kitted out the Swiss team for the 1956 Olympics. Back by popular demand, our collaboration with the luxury Swiss brand puts a spin on its beloved, high-performance, water-resistant boot. The rubber-coated leather upper, comforting wool lining and sturdy Vibram sole makes it perfect for mountain hikes and city strolls alike.
materials: pvc-coated leather (upper) and wool (lining).
colour: Olive.
made in: Switzerland.
---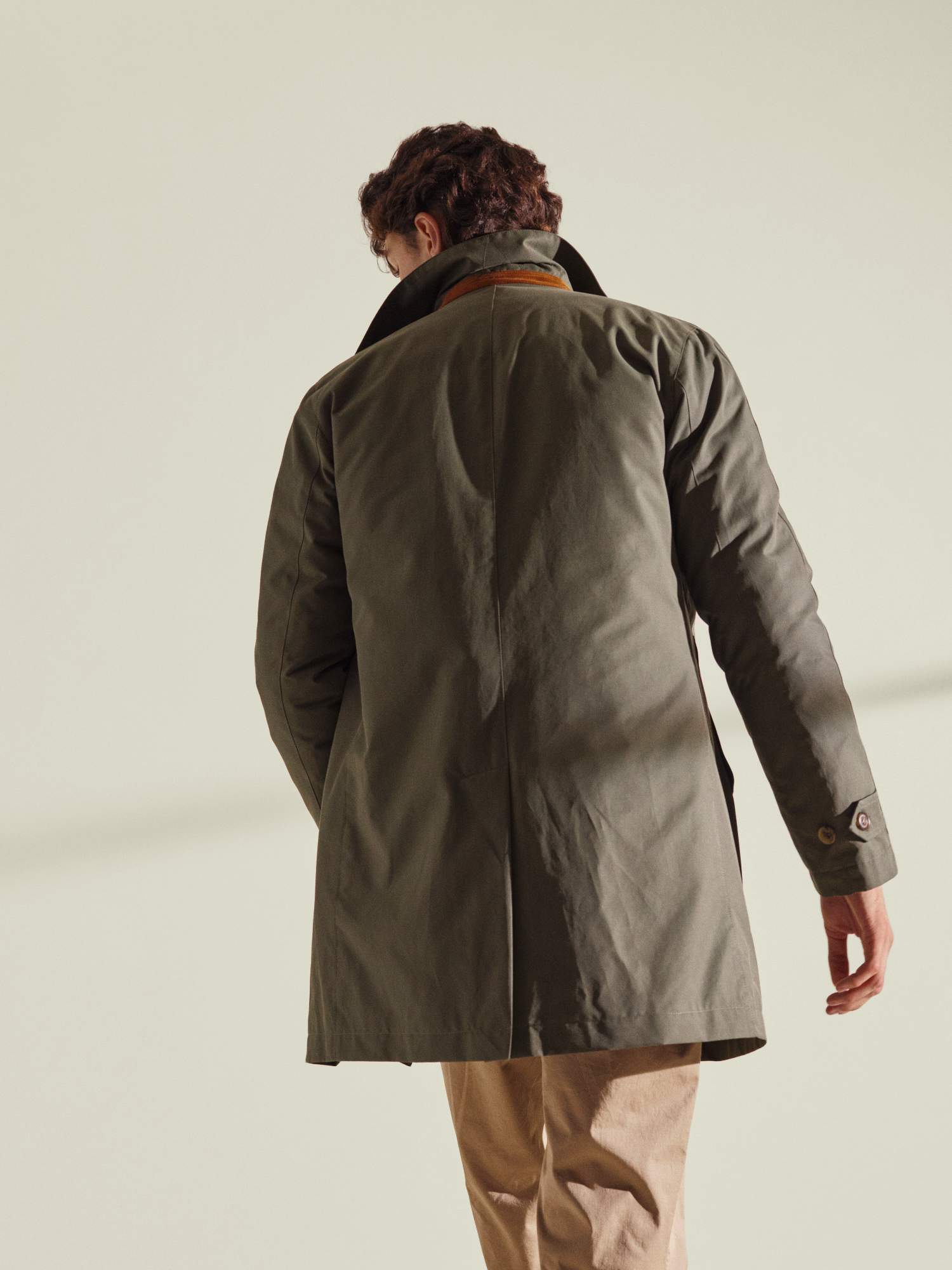 Valstar × Monocle Milano raincoat
€795
Valstar was the first Italian company to make water-repellent raincoats. We've teamed up with them to produce a slim-fitting trench with a detachable goose-down insert for chillier days.
materials: Cotton and polyester.
colour: Olive.
made in: Italy.
---
Mühlbauer × Monocle Traveller hat
€265
This dramatic, lightweight fur-felt creation from Mühlbauer, Austria's master milliner, will have you turning heads for all the right reasons. As the hat's name, Traveller, suggests, this headgear will see you travel-ready with its flexible shape and narrow brim making it comfortable for all-day wear. Gone is the need for a bulky protective hat case as the Traveller hat, available in either a brown or grey, can be dented, moulded, folded and packed into any travel bag.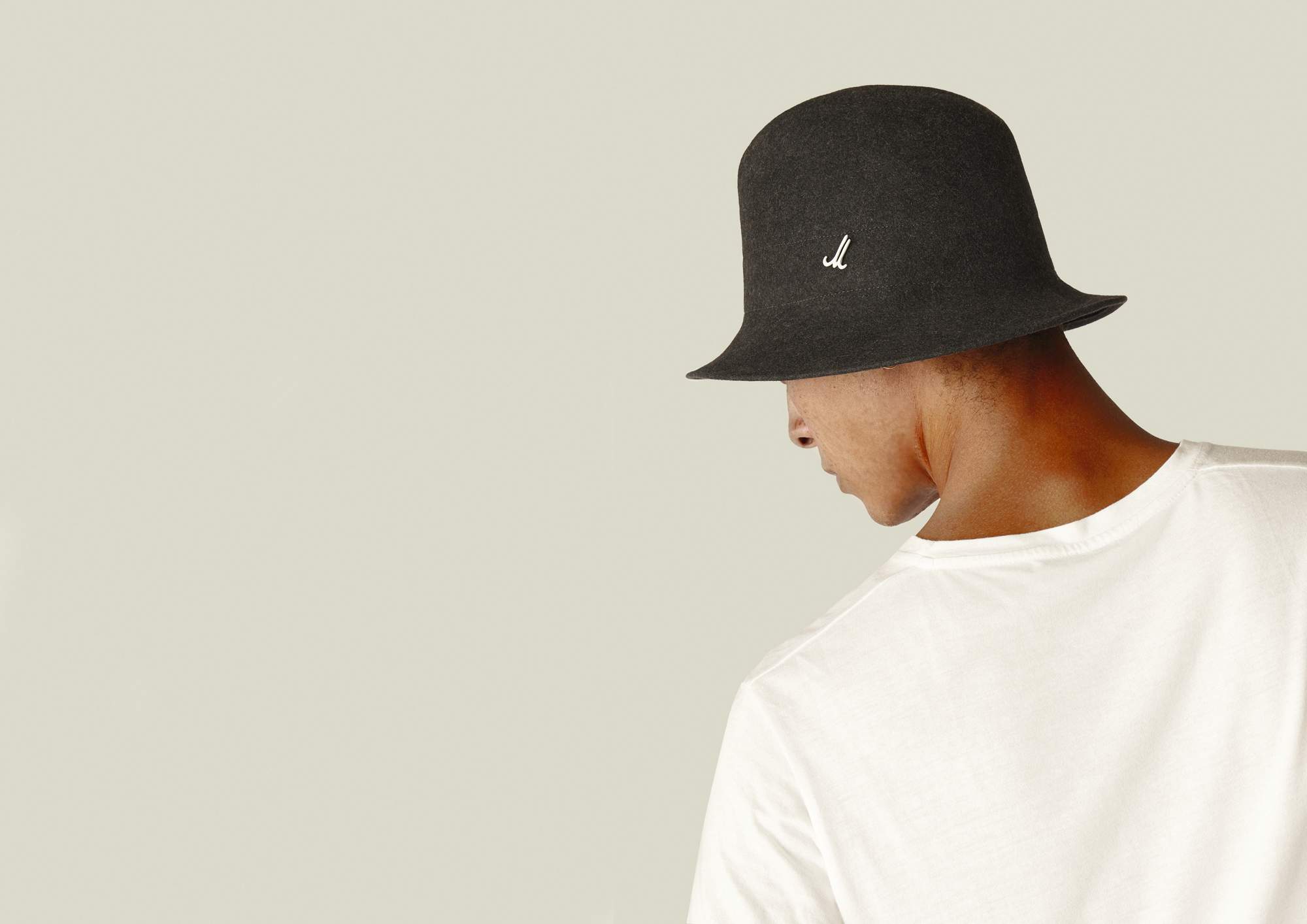 material: Felt.
colours: Grey or brown.
made in: Austria.
---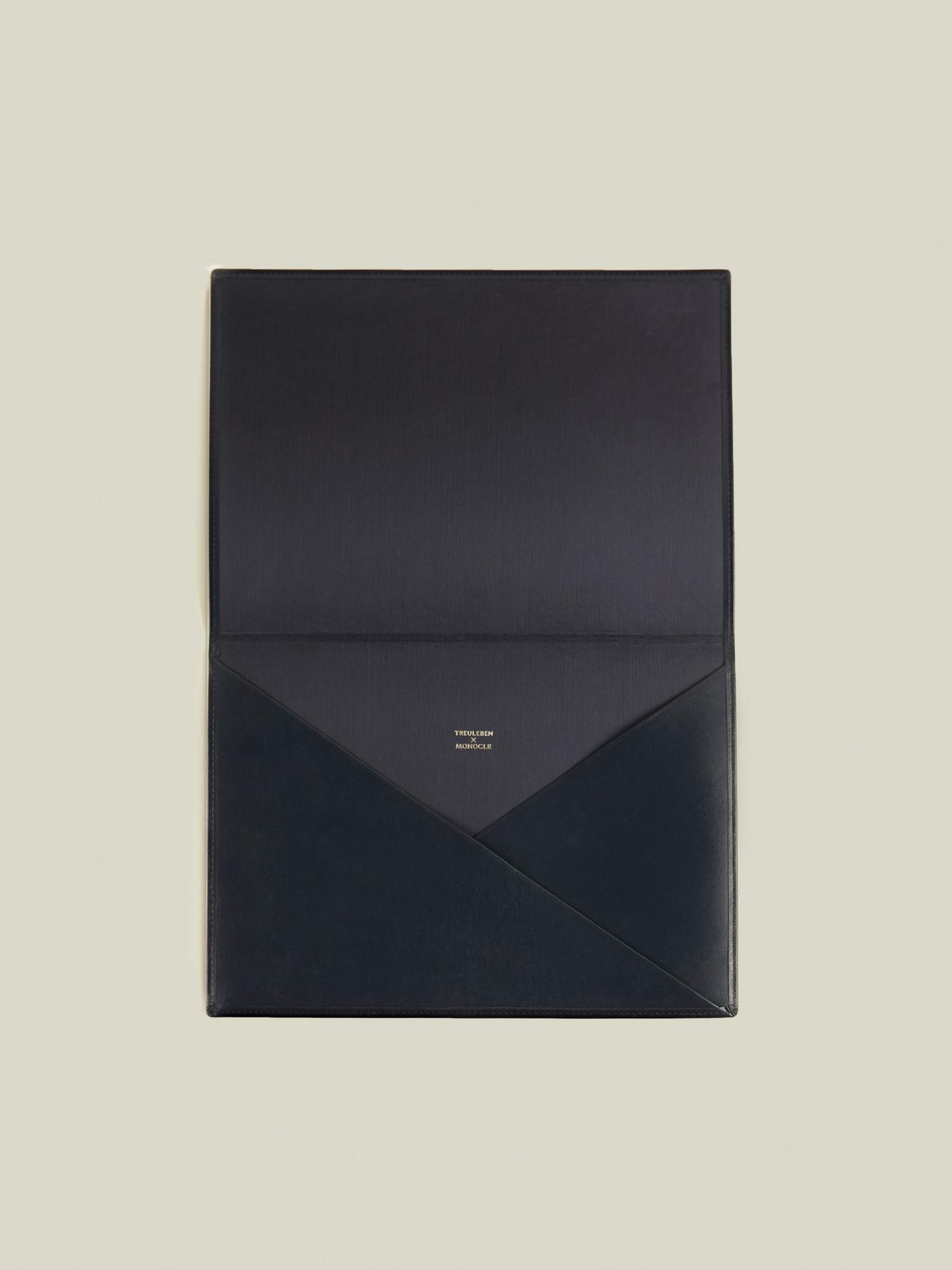 Treuleben × Monocle envelope folio
€245
This A4-sized folio will keep all of your important documents handy and secure. It's made from Italian full-grain cowhide and fitted with viscose lining.
material: Leather.
colours: Navy or tan.
made in: Italy.
---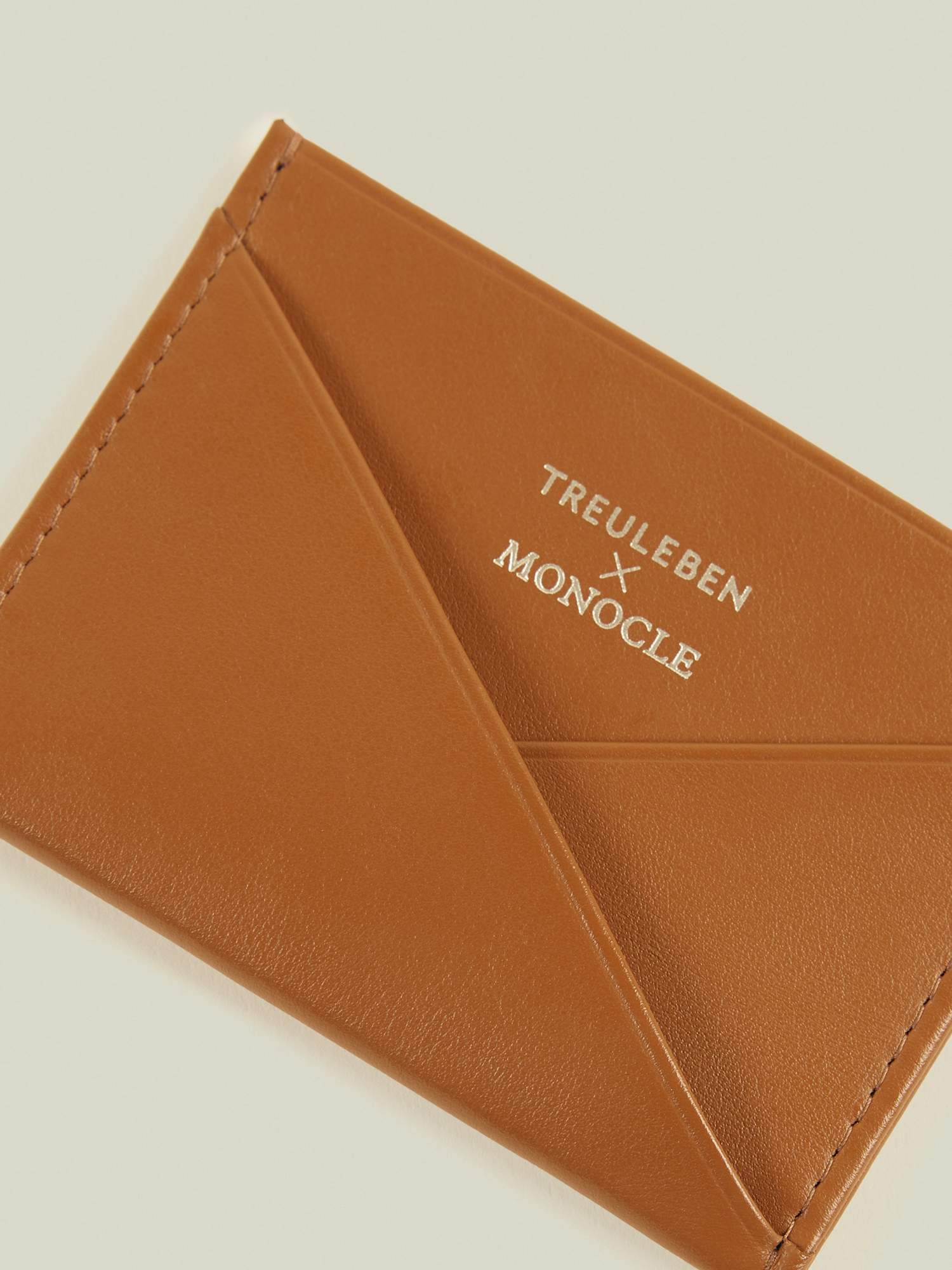 Treuleben × Monocle credit card caddy
€95
Treuleben is a German bookbinder and accessories-maker with more than 100 years of experience. This caddy has two inside nooks, outside envelope pocket and slots for credit cards. It's handmade from full-grain Tuscan leather.
material: Leather.
colours: Navy or tan.
made in: Italy.
---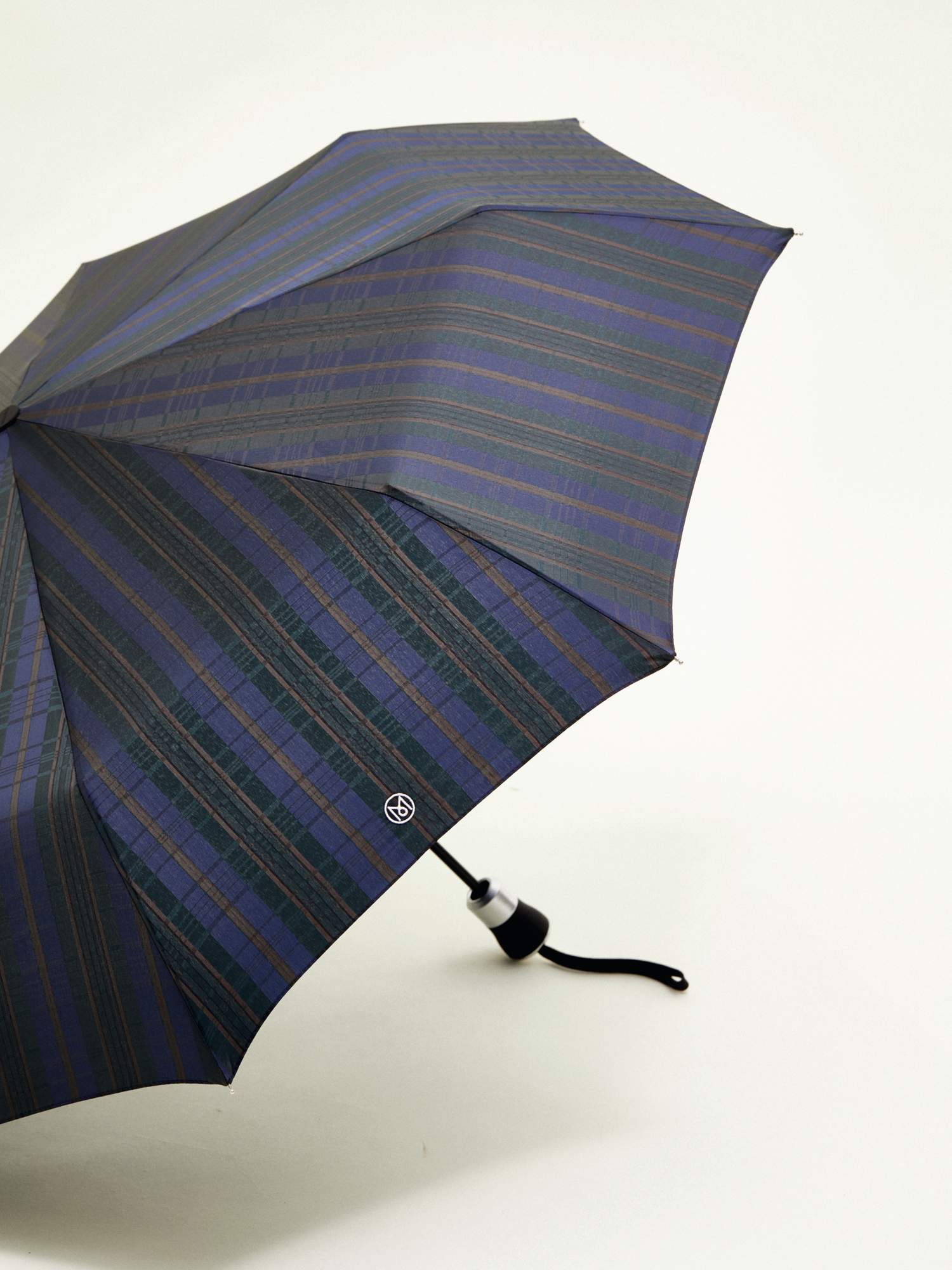 Doppler × Monocle carbon-steel umbrella
€140
Olive-and-blue check canopy with a carbon-steel frame and automated open-close. You'll be hoping for the odd shower.
materials: Carbon-steel frame with polyester canopy.
size: 31cm length closed, 100cm diameter canopy.
colour: Olive-and-blue check.
made in: Austria.
---
Treuleben × Monocle passport caddy
€145
Treueleben's full-grain Italian leather passport caddy in navy or tan has compartments for cash, credit cards, boarding passes and a back envelope pocket that enables your passport to be scanned without being removed.
material: Leather.
colours: Navy or tan.
made in: Italy.
---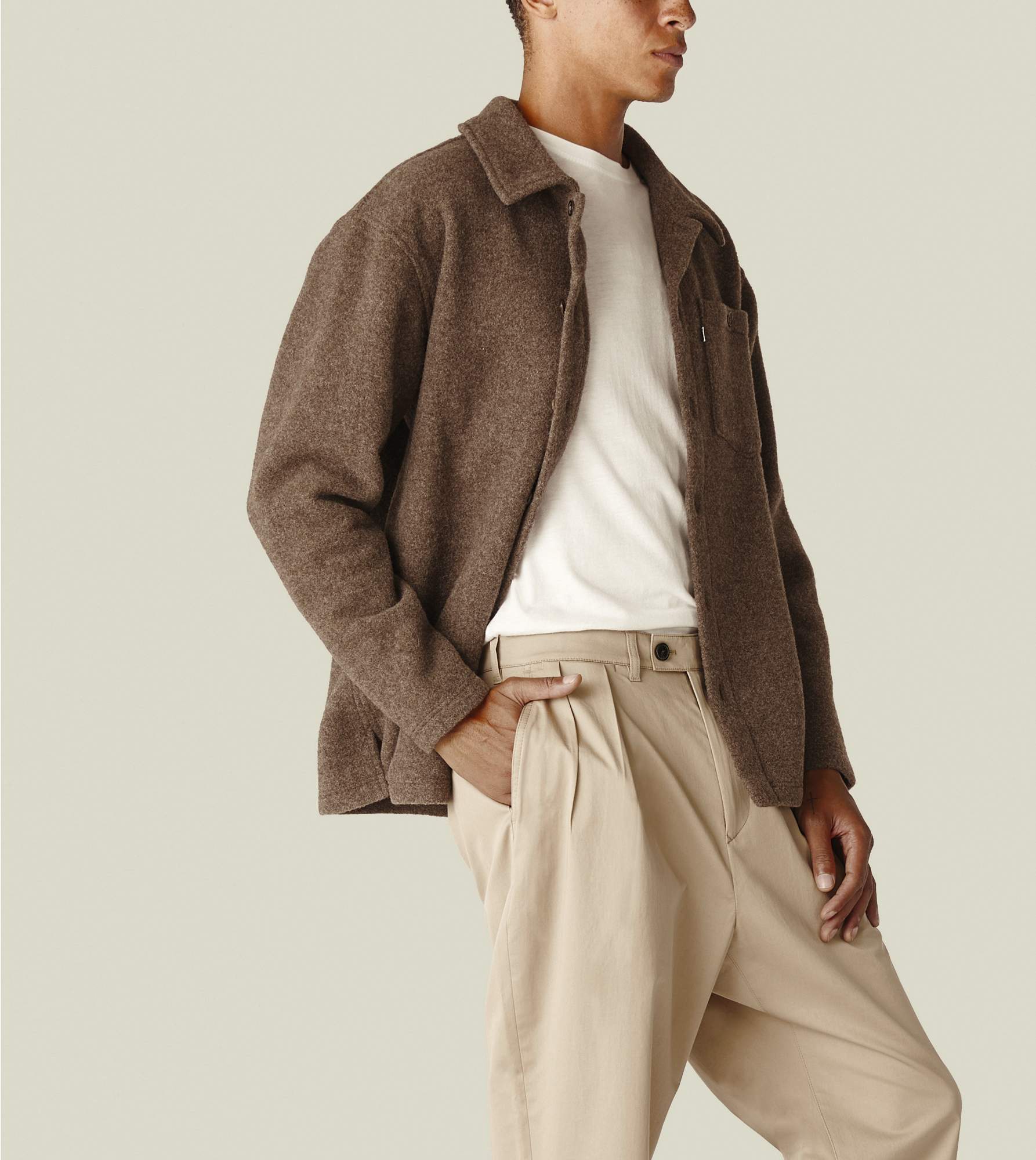 Rier × Monocle fleece overshirt
€545
Rier founder Andreas Steiner puts a fashionably youthful spin on traditional Alpine craft. A Paris-based Tyrolean designer who cut his teeth at Prada, Miu Miu and Louis Vuitton, he now works with artisans across Austria, Italy and France to create elegant unisex designs. This fleece overshirt is ideal for when the summer linens have been packed away but it's not yet chilly enough for a coat. Made from Austrian natural wool fleece, it's lightweight and biodegradable. Throw it over any casual outfit to smarten your look or, for a more relaxed vibe, leave the horn buttons undone.
material: Wool fleece.
colour: Natural brown.
made in: France.
photography & styling:  Lock studio