Leading the charge / Global
Top 25 entrepreneurs: part one
Want to take the leap and strike out on your own with a new business? Then take inspiration from 25 of the brightest entrepreneurs in industries ranging from publishing to interior design – leaders who know the way, go the way and show the way for others who want to enrich the world.
Small, medium and large. Third-generation and fresh starters. Technology players and fashion rethinkers. But all with one thing in common – they are proud entrepreneurs.
Over the following pages we introduce you to 25 businesses driven by people who, at some point, decided to be their own boss and plot their own path through business. Sure, there might have been stumbles, the equivalent of scraped knees, but in the end they knew that had to tap into Frank Sinatra's useful entrepreneurial rallying cry and do it "my way".
We have chosen to highlight people we admire and who we think have some lessons worth sharing. They are also people who might encourage you to take the leap – to become an entrepreneur. Read on and, who knows, perhaps next year you could find your face staring out from these pages.
1.
Adriana Domínguez
Adolfo Domínguez

The artist who's brought a painter's eye to her family's 45-year-old company.
Even for the fashion sector, naming an artist as ceo is a bold move. But Adriana Domínguez's sensitive and sanguine approach arrived at just the right time for Spanish fashion house Adolfo Domínguez. She was tapped to help her father's financially flailing firm in 2017 and her swift decision-making, financial trimming and captivating marketing campaigns have helped to bring the company back from the brink. In 2020, the 45-year-old was named chief executive, continuing the brand's bold restructure during the pandemic, while shoring up the house's identity as both idiosyncratic and pioneering.
"In such a commoditised fashion landscape, differentiation is a key asset," says Domínguez. "I often find myself in strange company at the top," she adds, referencing the lack of women and younger faces in the upper echelons of Spanish business. "But my 'quirkiness' is a source of strength."
Founded by her father in 1976, the brand became part of Spain's cultural vanguard by embracing modernity with free-flowing forms that excited a country emerging from a dictatorship. Early success led to international expansion and today there are 343 shops in 17 countries.
Star recruits from the automotive and the technology sectors have reflected a push to innovate beyond the fashion industry status quo. A recently launched personal-shopper service, for example, combines algorithms with human specialists, while a focus on near-shoring has increased production in Galicia and Portugal from nothing to 23 per cent. Notably, more than half the company's board are female.
"As a family we share resilience, a capacity for change and courage," says the ceo, whose sister, Tiziana, is creative director. "Seeing how the previous generation dealt with stumbling blocks is a source of guidance to confront future crises." 
adolfodominguez.com
Lesson learnt: Creativity is currency in a crisis. Domínguez brings her deep-veined brand knowledge to the board table – but her artist's mind is also inspiring the entire company to think outside the box.
The perfumer combining scents with electronic music and original sculpture.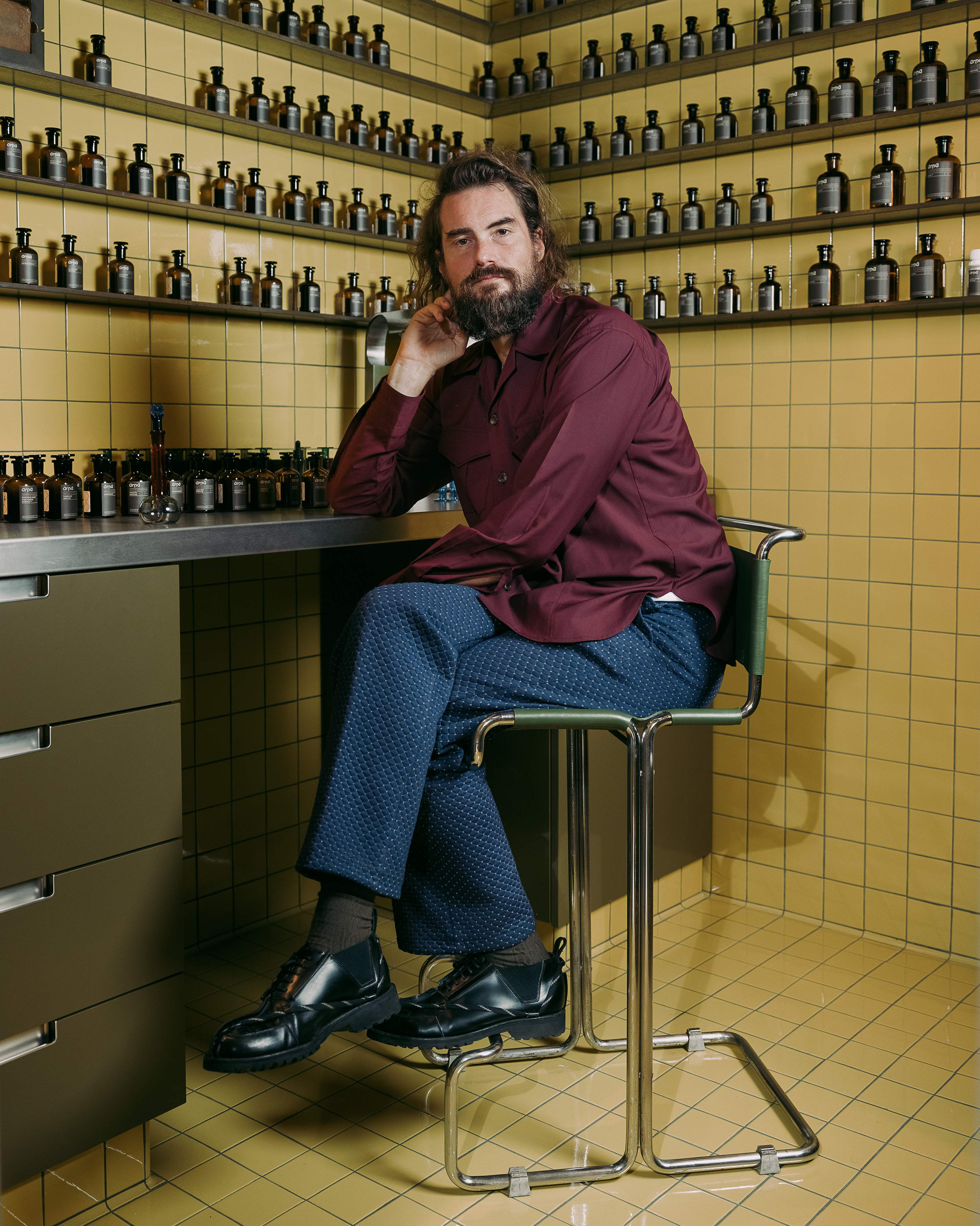 Paris-based independent perfumer Barnabé Fillion tries not to think too much about the giant fragrance businesses that his small company Arpa will compete against. Having established his business creating scents for brands such as Aesop and a major show at New York's Guggenheim Museum, he's made the brave decision to launch a "cultural brand" this season. After 10 years learning about the industry and building connections, Fillion looks to follow in the steps of niche labels, such as France's Serge Lutens and London's Perfumer H, with Arpa. He says that the company's aim is to stimulate all of a customer's senses. As such, its initial three fragrances come with a vinyl LP featuring electronic music inspired by each scent. 
How will Arpa separate itself from competitors in the fragrance industry?
I always try to work with collaborators that I share a mutual respect with. Of course, the financial success of the company is important but this will be a very curated brand that doesn't make compromises on quality. In many ways I actually have to protect myself. You can almost compare the modern perfume industry to the pharmaceutical industry, where the creation of new ingredients can lead to more profit. There are a lot of elements in this industry that I want to veer away from.
And how will you do this?
We're not talking about building a niche perfume brand but a multi-sensorial project. We're trying to curate a coherence around the fragrances, music production and the commissioning of sculptural work.
How do you plan to build a global community around your brand?
I'm excited to see how it can live online. We'll have a part of the project where people are engaging with us digitally and the other part where they come together. This physical side will manifest as events and exhibitions in Paris, Mexico and Kyoto. In combining the digital and the physical, we'll create an offering where people are comfortable buying our fragrances online. But if they're not convinced, we can send a sample first.
arpastudios.com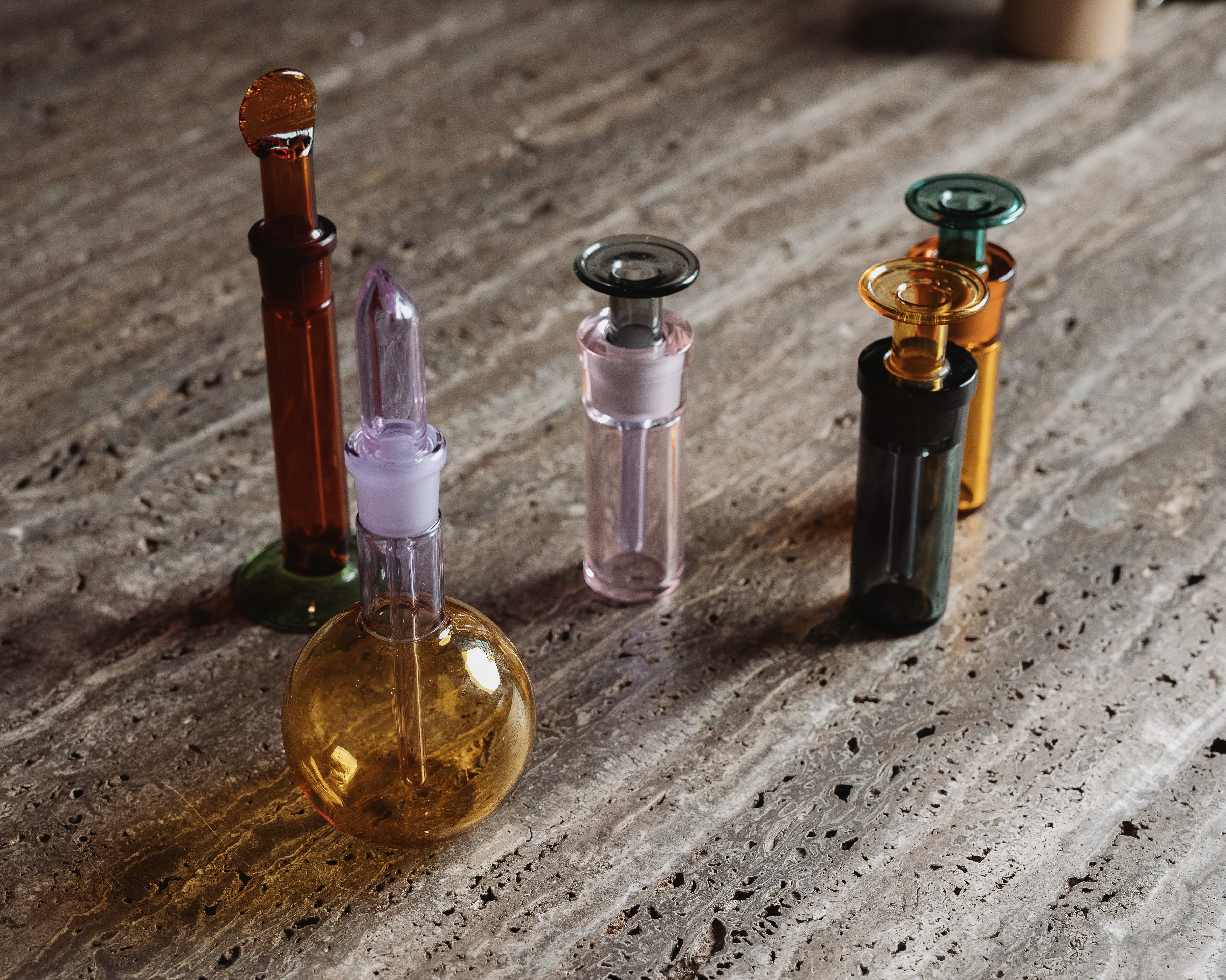 Lesson learnt: Finding your place in any industry often begins with establishing a community of like-minded people. Arpa's commitment to multi-sensory experiences has helped the small fragrance company carve out a distinctive identity.
3.
Cindy Spiegel and Julie Grau
Spiegel & Grau
The publishers defining the cultural moment with their independent imprint.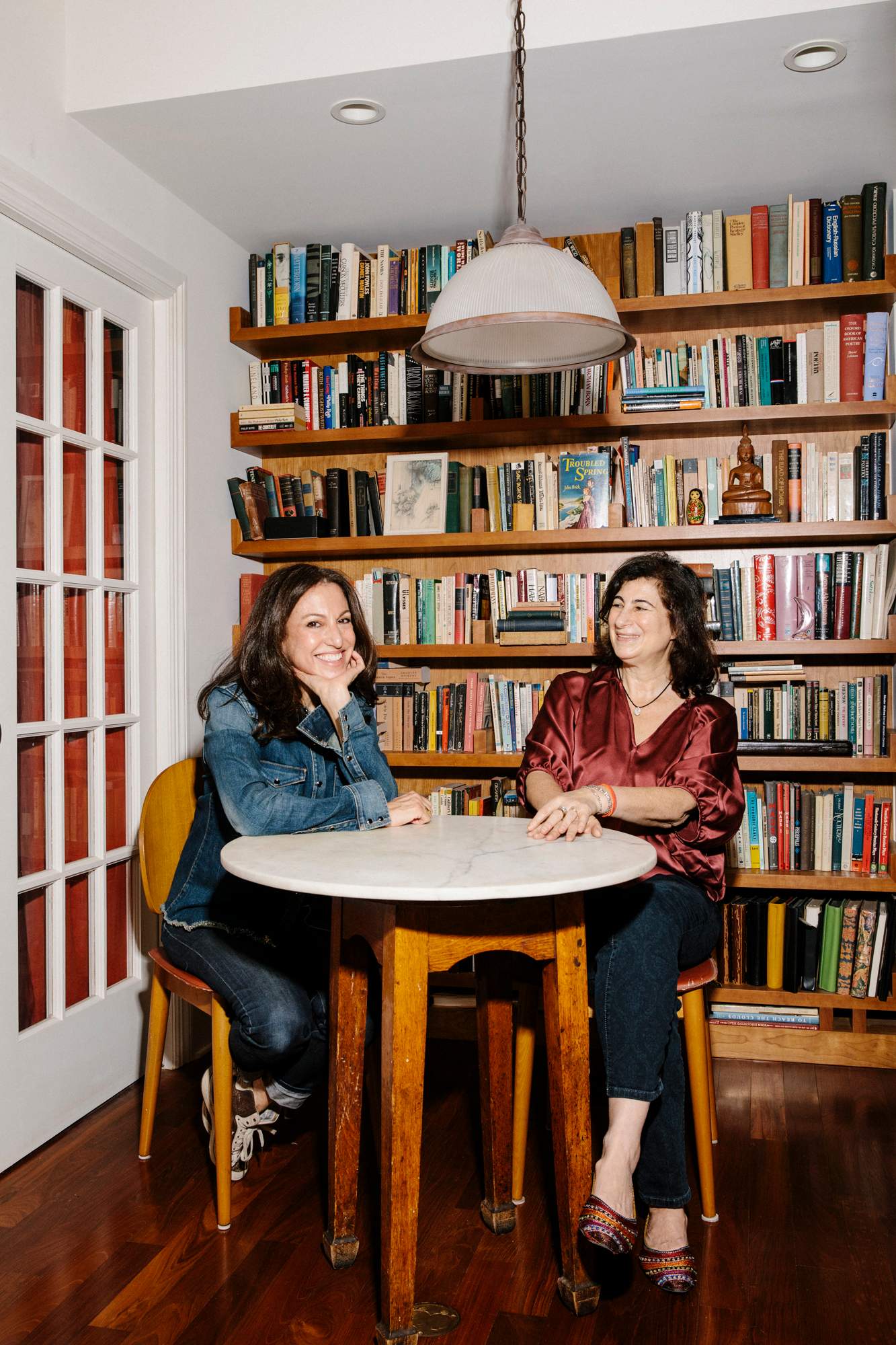 Cindy Spiegel and Julie Grau (pictured, on left, with Spiegel) have been working together for more than 25 years. As editorial directors of Spiegel & Grau, which was originally part of Penguin Random House, they oversaw titles by writers such as Ta-Nehisi Coates, Trevor Noah and Suze Orman. When the publishing giant was restructured in 2019 and closed their imprint, Spiegel & Grau decided to resurrect it independently.
"We built our careers on discovering new voices," says Spiegel. "We realise what books can do; that's what drives us." This innovative spirit also led Spiegel & Grau to become a multi-­platform publisher; though books remain at the heart of what it does, it works across audio, video and print. It is now co-producing podcasts with Lemonada Media and there's a deal with Amazon Studios to develop projects from its roster.
Still, the success of the new venture depends largely on the duo's reputation as exceptional talent spotters. Colleagues followed them from Penguin Random House because they believed in the mission. Big investors such as William R Hearst iii and the Emerson Foundation bought into the project; the enthusiasm was such that the pair found themselves with far more money than they initially hoped to raise.
This backing has let them be selective. "We're excited about giving resources to our books and we can do this by keeping the list small," says Spiegel. "Fifteen to 20 books at a time is our sweet spot. That's the number we feel confident we can publish with our full attention." The imprint's first release, published in July, was Fox and I, a memoir by Catherine Raven, a debut author whom Spiegel met at a conference in late 2019. It was this encounter that gave the duo the idea of having a platform "to get an amazing project out into the world", she says.
Their greatest skill is finding titles that speak to the cultural moment. "We've seen our books change the conversation: The Kite Runner changed it about Afghanistan; Orange Is the New Black made incarceration very personal," says Spiegel. "We want to make money and we have been very profitable. But we also want to publish with integrity."
spiegelandgrau.com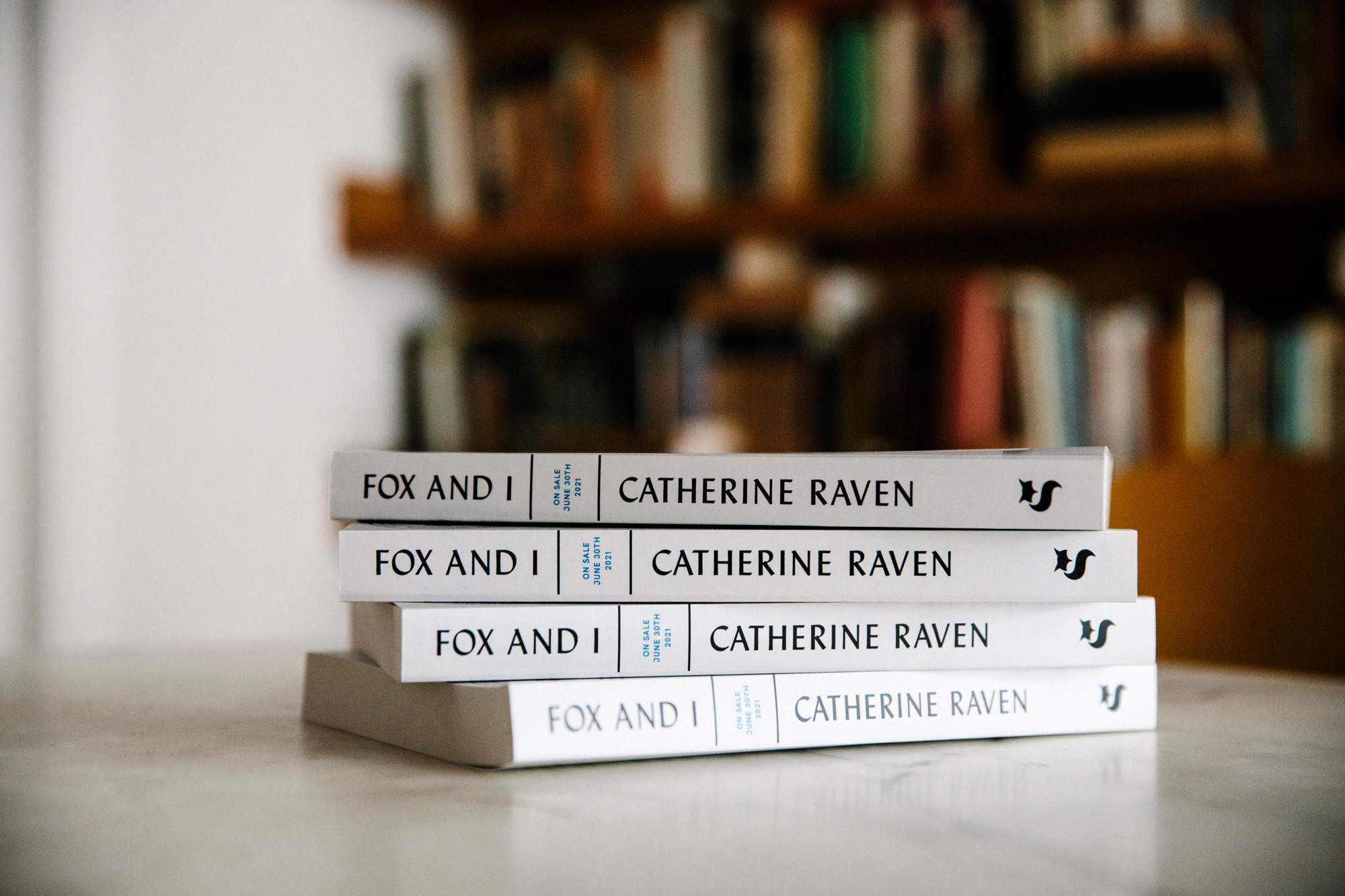 Lesson learnt: Don't let external structures determine your professional destiny. If you're confident in your abilities, disruptions can provide the impetus you need to go your own way.
The developer investing in the long-term health of Milan's communities.
"Normally with real estate, you think that someone will want a house or office so you build it, you sell it – next," says Manfredi Catella. Over lunch at Ratanà restaurant, the ceo of Milan-based developer Coima explains how his experience has been the opposite. "By developing a larger-scale part of the city and operating it, we learned a lot about people. So that makes you have a different approach when you develop next."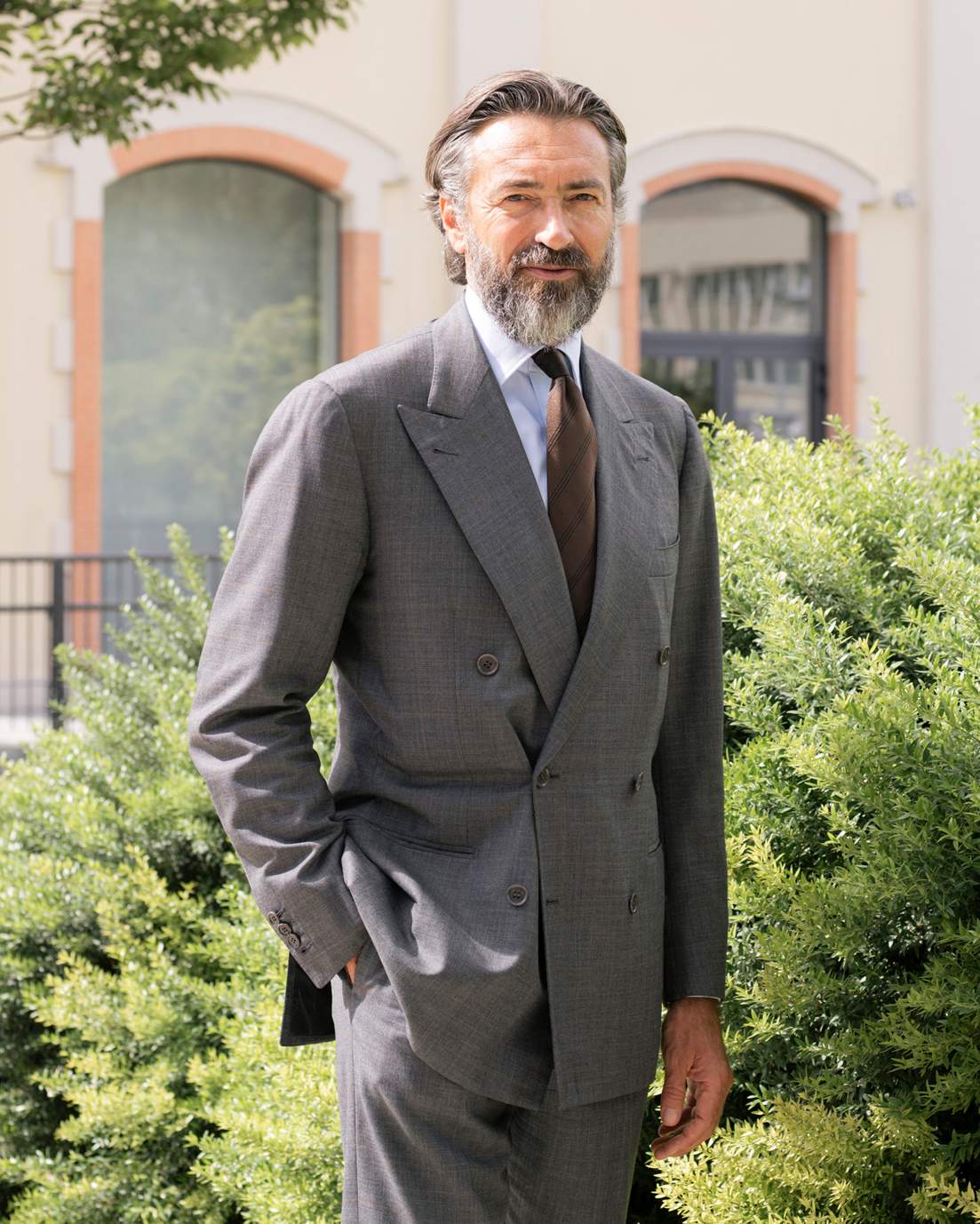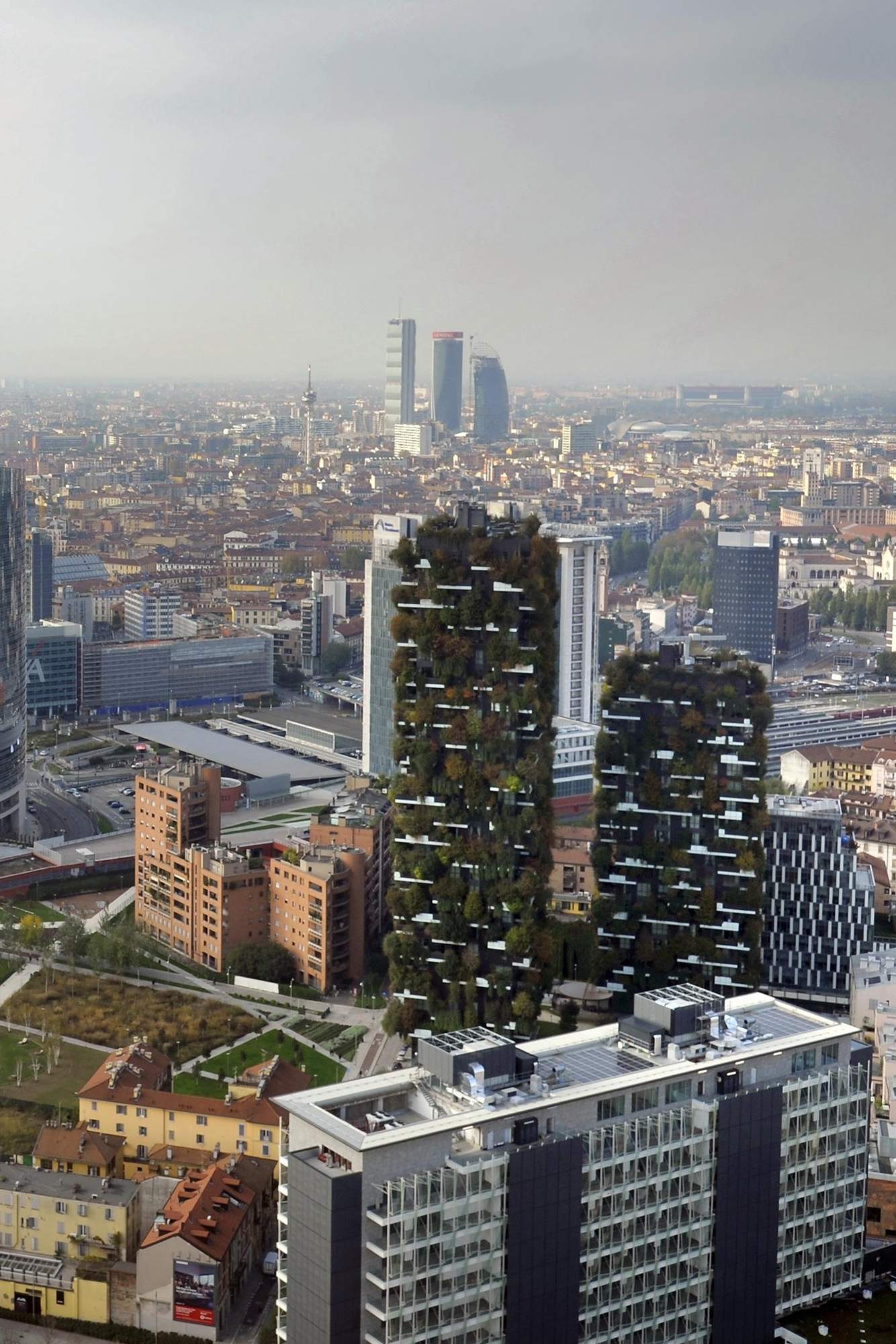 Catella is referring to the vast Porta Nuova development beside Ratanà. A decade in the making, it includes a landscaped park and accompanying cultural calendar, retail space and sparkling office blocks. Crucially, Coima also manages the site and organises events through its foundation. But while the regeneration of this former wasteland near Garibaldi train station might be well known, Coima isn't stopping in its bid to transform Milan. Over the next few years, it is set to develop two new chunks of the city – railway depots in Porta Romana and Farini – which will continue to make the city a benchmark for urban reuse. The Porta Romana project near Fondazione Prada includes a park and housing, part of which will initially serve as the Olympic Village during the 2026 Winter Games. "At Porta Romana, the fundamental layer is at ground level," says Catella. Thinking about how people move is an integral part of development, while the firm takes sustainability "very seriously", according to Catella's US-born wife Kelly Russell, who has worked alongside him for 20 years.
As well as further ambitious building around Porta Nuova with architects including Stefano Boeri, Diller Scofidio 1 Renfro and Norway's Snøhetta, Coima is also eyeing Rome. Catella says it would be a "lost opportunity" if the Italian capital didn't open up to smart redevelopment. "We will move forward in doing what we love where we are loved." 
coima.com
Lesson learnt: Being invested in what happens after a project is finished – and how its users react to it – makes you a smarter, more sensitive developer for the future.
5.
Johanna Stein
Gato Sem Rabo
The bookseller shining a spotlight on women's literature in Brazil.
As an art student, Johanna Stein was carrying out research for her degree when she realised that finding books written by women was frustratingly difficult in São Paulo. No physical space that gathered their voices existed in Brazil. So, after graduation, she started a bookshop devoted exclusively to literature by female authors. Gato Sem Rabo opened in May 2021 in one of São Paulo's oldest districts. Stein says she hopes that it will help to broaden people's understanding of female perspectives, "especially those from the global south, like me".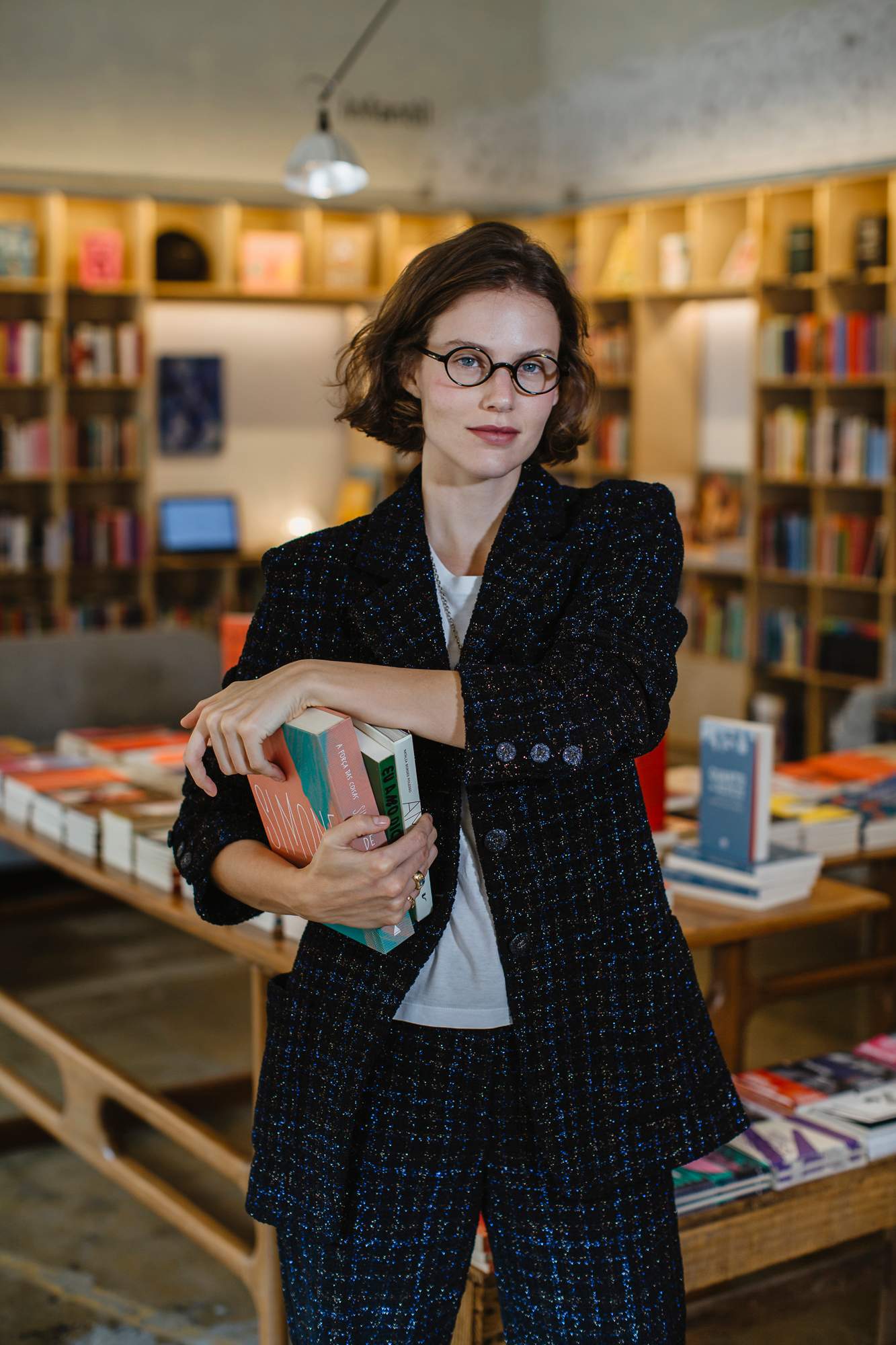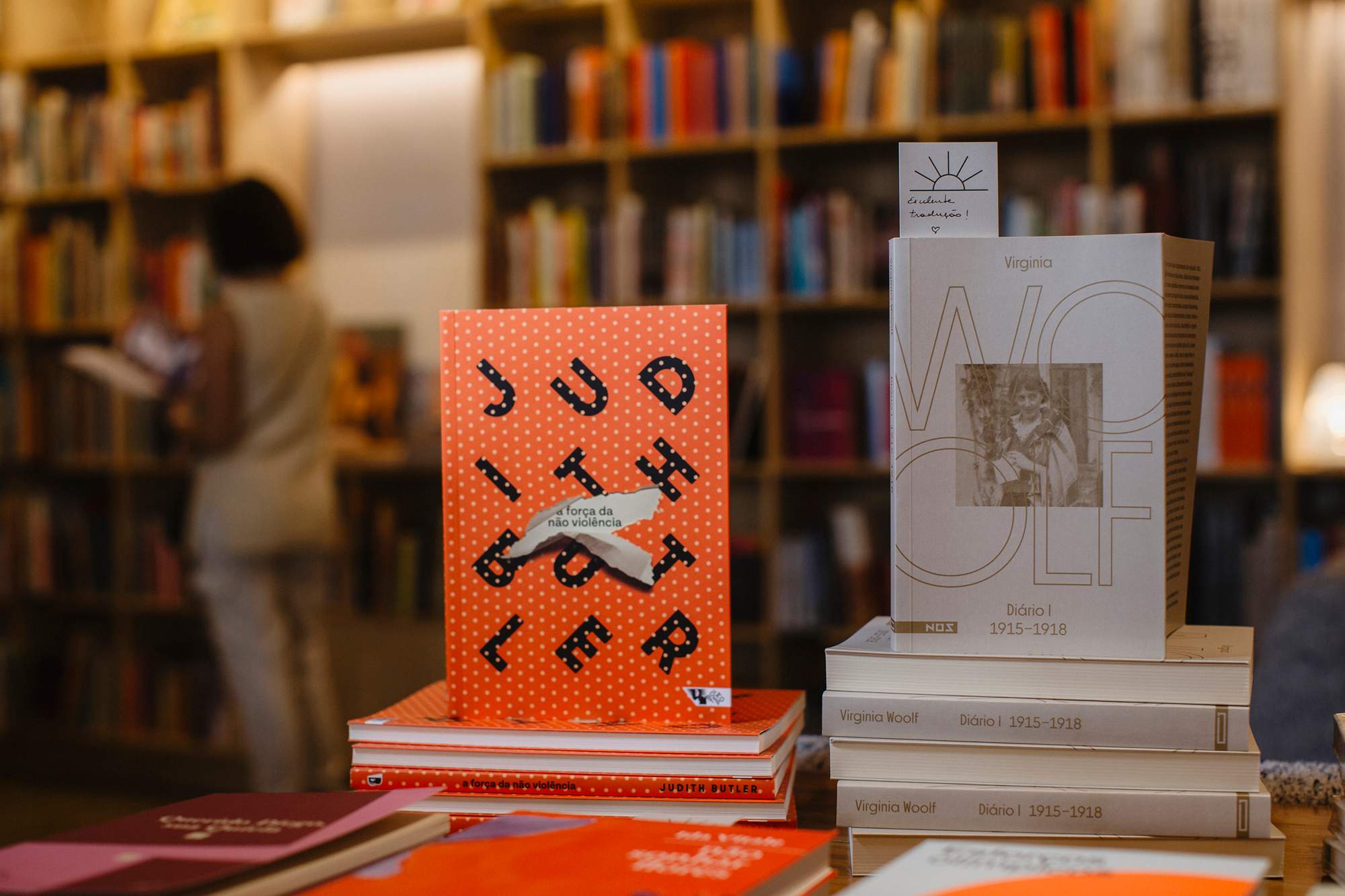 Women struggle for equal billing in South America. More than 70 per cent of Brazilian books printed between 2005 and 2014 had male bylines, according to a University of Brasília study. But at Gato Sem Rabo, minimalist wooden shelves showcase about 2,800 titles by more than 1,400 women, ranging from non-fiction and poetry to illustrated books. Demand is high; lines of shoppers formed around the block when the shop opened. "It's been a huge surprise [to see] what sells," says Stein.
This early success is testament to Stein's good entrepreneurial instincts. Though a dedicated reader, she had never worked in bookselling before. She called in the services of publishing consultants Marcelo Zanon and Maria Borin but her freshness to the sector allowed her to take risks with her choices at a time when the high street was struggling.
"People trust our curation. We've tried to reintroduce classics that echo themes shared by younger Latin American authors," says Stein. She is proud that her hunch about the importance of opening a physical space in São Paulo turned out to be correct. "The more things become digital, the more readers and authors will demand a proper meeting place," she says.
That's why she has organised book-themed debates and has also opened a café in the shop, with further seating outside. A 1970s structure that had been abandoned for years, it sits beside a busy overpass and was redeveloped to host Gato Sem Rabo and other businesses, including an art gallery and a rooftop restaurant. Their arrival is allowing the whole neighbourhood to turn over a new page. 
Lesson learnt:
Projects with a specific focus needn't be niche in their appeal. There is plenty to be gained by championing new or marginalised perspectives.
---
6.
Greg Lundgren
Museum of Museums
The curator breathing new life into Seattle's homegrown cultural scene.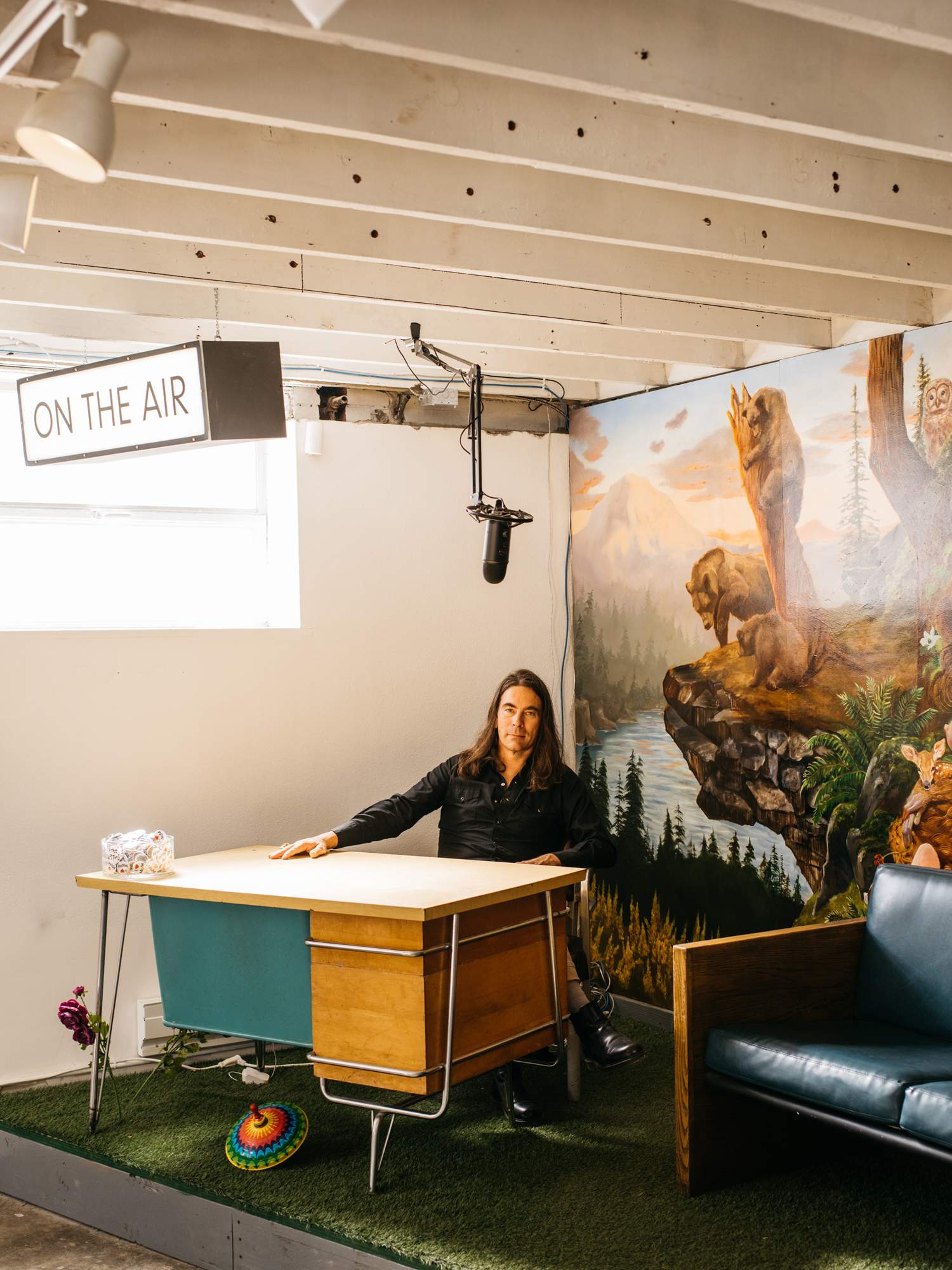 Looking out of a second-floor window of his Seattle art space, the Museum of Museums (mom), Greg Lundgren notices that someone has tossed a rag onto an installation on the roof of the extension below. The 51-year-old curator makes a mental note to scamper down there himself and remove it before opening to the public for the day.
Such tasks aren't beneath Lundgren, who spent much of the past two years transforming a derelict medical office into a prototype of what is possible for art in a city with as much wealth, technology and creativity as Seattle. "mom is a low-budget example of what an art centre can look like," he says. "It was largely self-financed because I wasn't willing to hold my breath for a billionaire to call me up [and help]."
Lundgren secured the three-storey building for the nominal sum of $1 (€0.80) a year from its owners, who were eager to see improvements to what had become a graffiti-covered eyesore. He invested $400,000 (€340,000) of his own money into its refitting and cleared 50 tonnes of rubbish and rubble with his small team.
The building now features large-scale installations as well as smaller pieces. "Our mission is to increase the artist population of Seattle," says Lundgren, who wants to encourage young people to see art as a career rather than just a hobby. He also recognises the importance of keeping artists in the state. "If we want to fix the art ecosystem in a city, we need to have a conversation about collecting," he says. "Not only collecting the work of blue-chip artists from New York but also the artwork from your region. That's how you get them to stay: by supporting them financially."
Lundgren hopes one day to transform the block into a creative campus, offering cheap housing for artists, studio spaces and a sculpture garden. "I put out ideas that I can't afford to act on but that are important to the city," he says. If a billionaire philanthropist walked through mom's door, Lundgren would be ready with a pitch. "My hope is that mom seduces our wealthy community to engage in a more significant, longer-term way," he says. "This building is designed to inspire [people to believe] that we can be a great art town." 
museumofmuseums.com
Lesson learnt: Supporting an art scene outside a cultural capital takes a lot of work. Having a mission that goes beyond an investment return will help you put in the work when things get tough.
7.
Stephen Burks
Stephen Burks Man Made
The designer and gallerist championing real representation in design.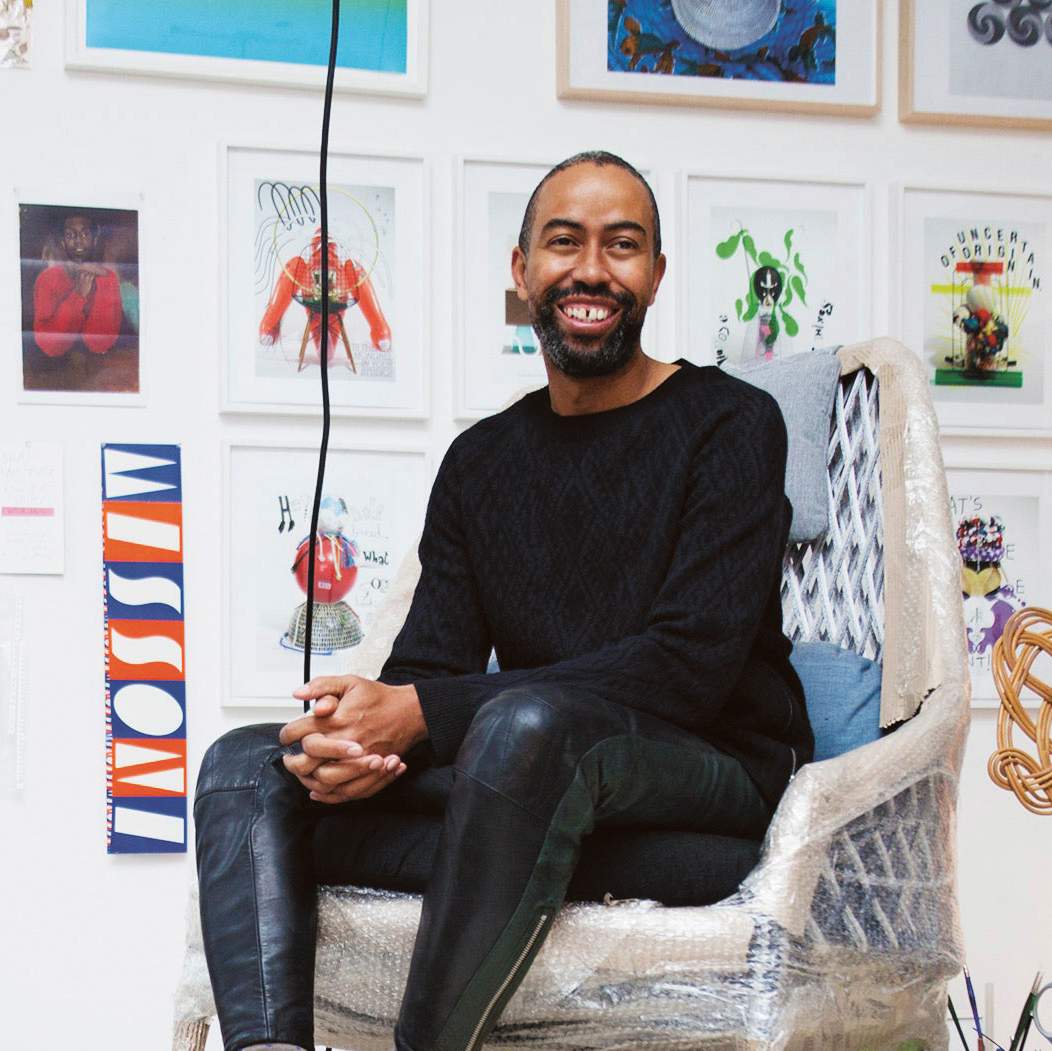 Stephen Burks Man Made is the studio of New York-based designer Stephen Burks. Its aim is to produce work connecting tribal and artisanal craft techniques with contemporary aesthetics.
Tell us about your work championing diversity in the design industry.
For us, it is not a topic: it's our life. I use the studio as a vehicle to create a more pluralistic vision of design. I talk to my clients about the lack of diversity as I tend to be the first and only African American with whom they've ever worked. It's important that we not only lead by example but that we also educate and find new ways to communicate and accept one another.
How do you use design to communicate ideas about sustainability?
We want to make objects that people want to keep. In terms of sustainability, we like to work with noble materials and think about how we're always in the service of the customers buying our work.
stephenburksmanmade.com
Lesson learnt:
Burks finds motivation in causes that he passionately believes in. Use your position within your industry to change it for the better.
The designer dispelling stereotypes surrounding traditional Indian craft.
Spandana Gopal's design brand Tiipoi was born of a frustration with stereotypes about Indian craftsmanship. After leaving her native Bangalore to study in London, Gopal became aware that consumers often romanticised traditional craft techniques. "I wanted to create handcrafted products that were more functional and less like souvenirs," she says of the company that she started in 2013 and now has 16 employees.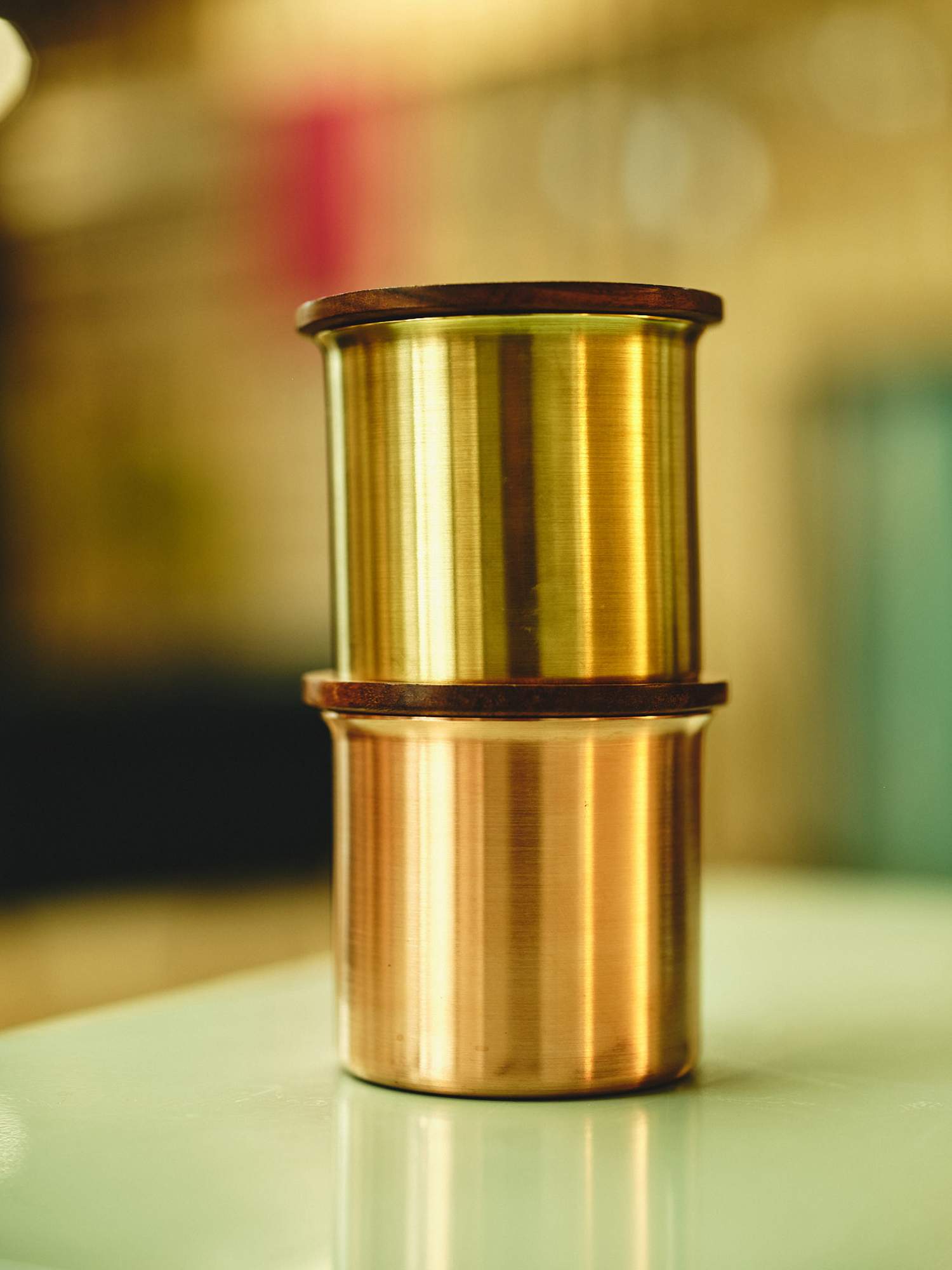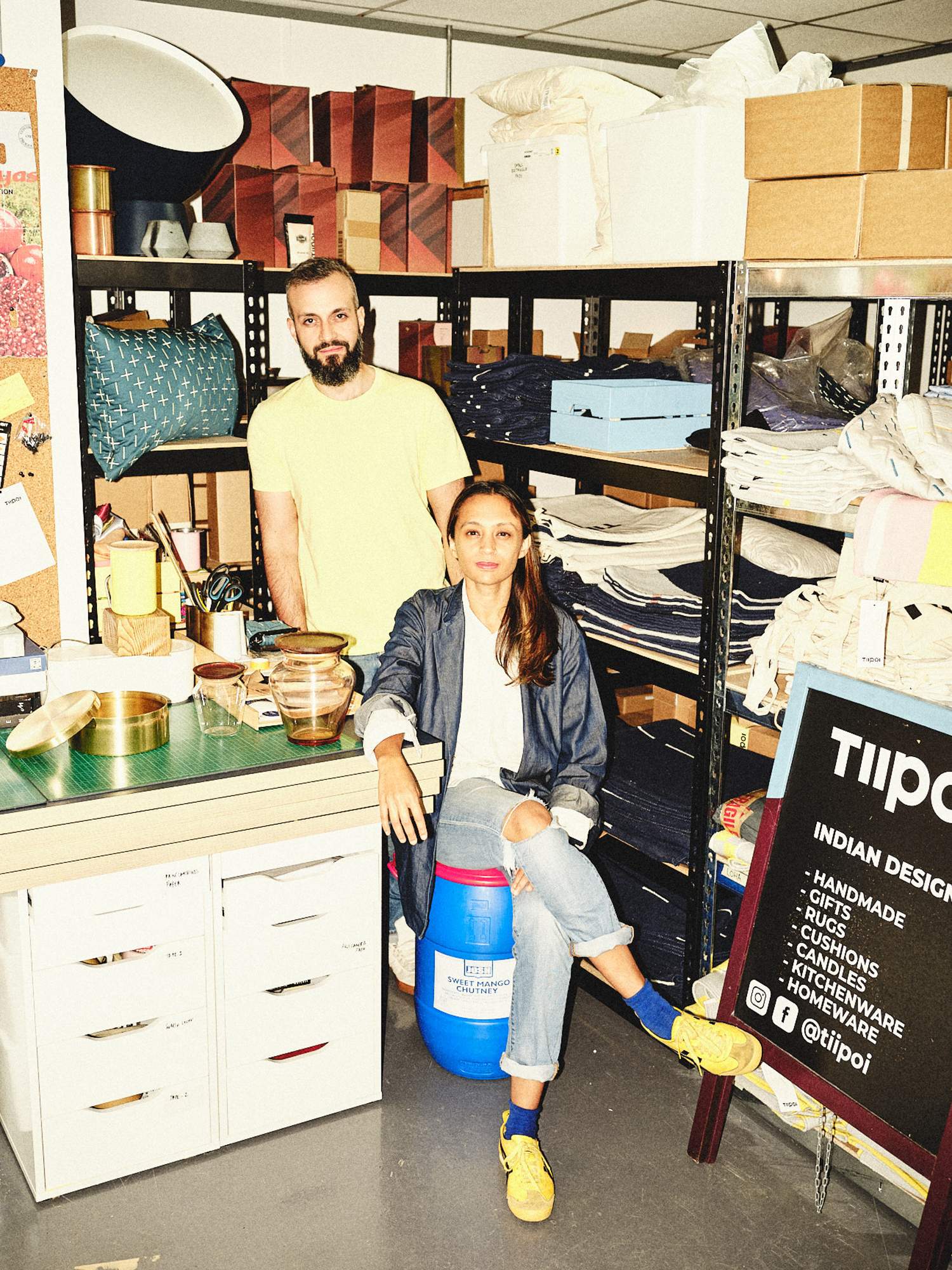 She enlisted designer Andre Pereira to develop a range of products including brass candleholders, glass jars and stainless-steel teapots, all made by the brand's craftspeople in Bangalore. "We try to keep as much as possible in-house because it gives us a lot of control over the quality and the working conditions," says Pereira. "We have two master craftsmen, a metal-spinner and a ceramicist, each of whom has a team." Tiipoi has expanded its offering to include colourful home textiles, vases modelled on Bangalore's brutalist structures and traditional Longpi ceramic cookware.
"I kept thinking, 'Why isn't there an Indian version of Muji?'" says Gopal. "There are lots of stereotypes around Indian craft and much of it is based around nostalgia."
It wasn't always smooth sailing when it came to making the products, explains Pereira. "There's a big 'yes' culture when it comes to manufacturing in India," he says. "People will tell you that they can make something without having the know-how so you really have to explain what you want. At the start we had to push to visit manufacturers' facilities to see what they could actually do." 
tiipoi.com
Lesson learnt: While Indian craftsmanship may not have the best reputation, Tiipoi used its techniques to develop high-quality products, supporting the craft system in the process.
The founder of an independent media company that's taking on the big guns.
Of the many threats facing independent media, one of the most dangerous is social media's advertising landgrab. In most countries big players such as Facebook have gobbled up marketing budgets and other people's content without anyone trying to control them. Australia has made headlines by forcing the social media company to make deals with the country's main news organisations but smaller titles have been left out. Some aren't willing to sit in silence.
Melbourne-based lifestyle-focused company Broadsheet has decided to pick up the fight. "There's still a swath of independent publishers that need to be supported," says its founder, Nick Shelton. "We're talking with government, making sure we're getting through to the right people. We're pushing." If he succeeds in this David-versus-Goliath fight, it could have global consequences. "Australia is a test case," he says. "It's going to be used as a precedent around the world. It's important to us as a business but I think it's important beyond that too."
Fortunately, Broadsheet has a business model that makes it a solid venture. Started in 2009 as a one-man operation, it launched as an online guide to the best spots to eat in Melbourne. Its remit and team soon grew bigger; it now has editions in Sydney, Brisbane, Adelaide and Perth, with stories covering everything from culture and sport to music and retail. "Our role is to inform our readers about all the wonderful things we do as a city," explains Shelton. "We see ourselves as news journalists. The rigour behind everything we publish is top tier."
Over the years, Shelton has experimented with quarterly newspapers, a book-publishing imprint, pop-up restaurant collaborations, a branded content studio and framed editions of photographs; a forthcoming membership service offers early access to events, openings and shows. This might seem like a mixed bag but Shelton says that these offshoots are simply different expressions of the same brand. "You have to have a clear vision so you can adjust, change and evolve," he says. "It's about not accepting conventional wisdom. The world changes so we need to challenge our ideas. We need to experiment."
broadsheet.com.au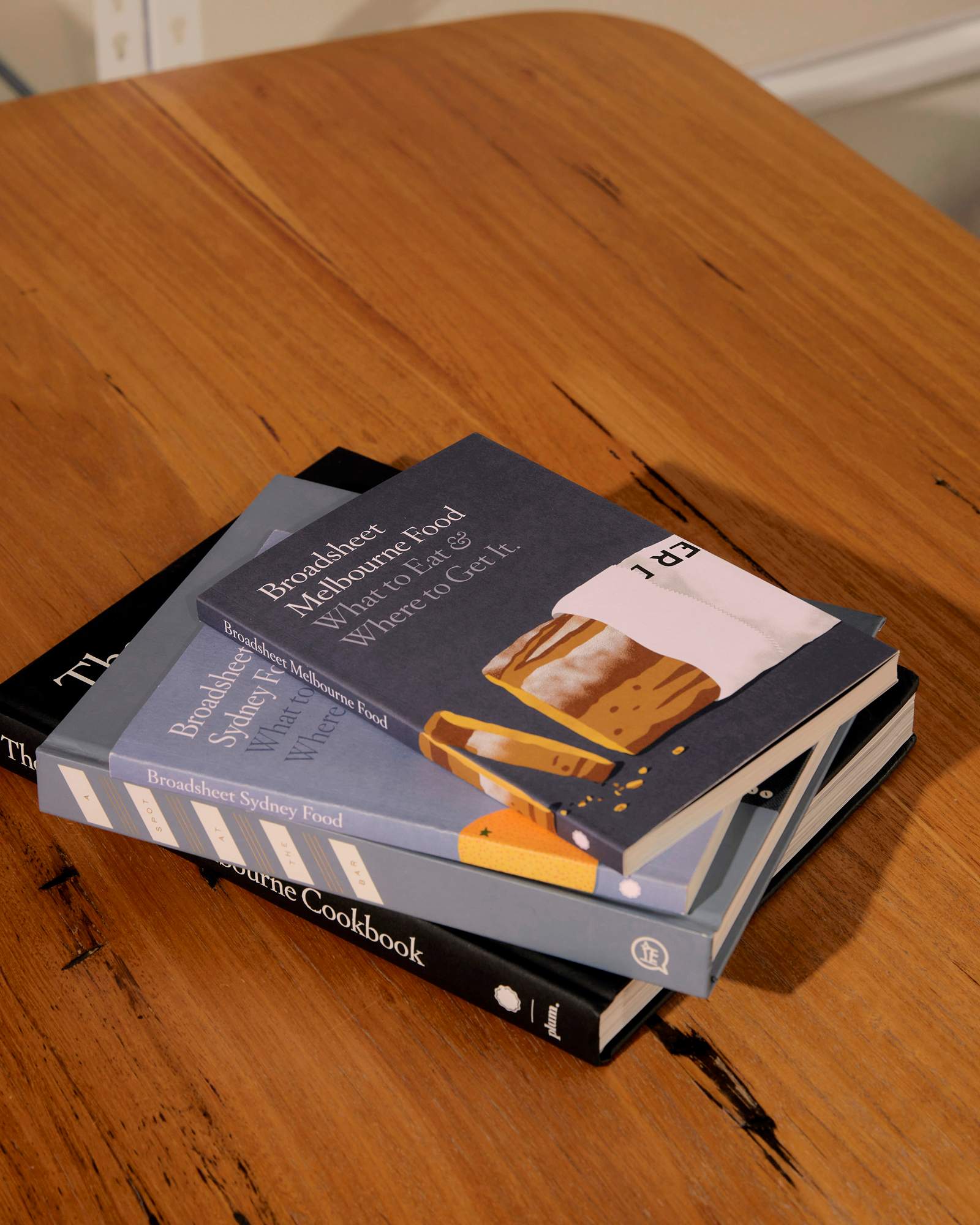 Lesson learnt: A solid brand is made by the consistency between its many different products but also by its core values. Don't be afraid to stand up for yourself when the time comes.
10.
David Neeleman
Breeze Airways
The airline entrepreneur helping smaller cities to take off.
Aviation hasn't had a good 18 months, with the industry nursing losses of more than €250bn in 2020. That might make the idea of launching a new airline sound like commercial suicide – but not for David Neeleman. "When coronavirus hit, I could have just said, 'No I'm not going to do this,'" says the serial entrepreneur. "But I had already hired 55 people at the airline. Those people were dependent on me so I said, 'What the heck; we'll make it work.'"
Neeleman, a Brazilian-American based in Salt Lake City, is referring to his latest venture, Breeze Airways, which started flying in May with 39 routes to 16 US cities. Yet it's his track record that speaks volumes. He has launched four other successful airlines, including New York-based JetBlue and Brazil's Azul. And that explains the current investor interest: in August, Breeze raised a further $200m (€170m), adding to a pot of more than $100m (€85m).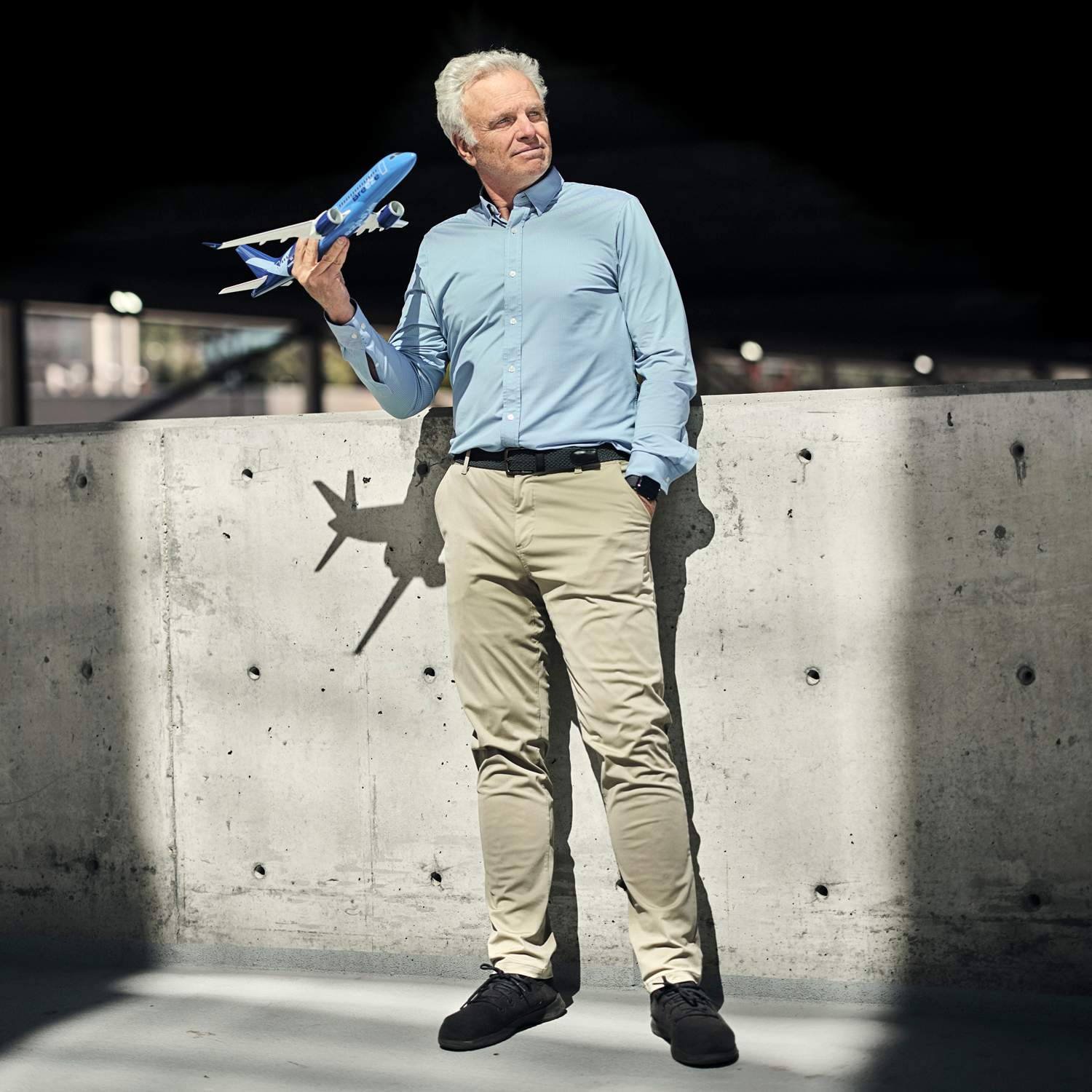 Breeze's model is based on low-cost airfares but it's usp is that it runs what the airlines calls "under-served routes" that link smaller cities and towns without having to route via a hub. "Say you live in Hartford, Connecticut, and you want to get down to Charleston, South Carolina," says Neeleman. "You can do it with us for half the price – and twice as fast."
The airline head says that – alongside smaller planes that cost less to run – he is banking on technology and app-based customer service as the keys to success. Currently flying Embraers, Breeze has ordered a fleet of fuel-efficient Airbus a220s, which it hopes to start rolling out from the second quarter of 2021.
Breeze plans to stay nimble too, being flexible on routes and partially pivoting to charter in the winter when demand is lower. "I don't think size matters," says Neeleman. "It's just creativity and structuring it." 
flybreeze.com
Lesson learnt: Do something that others aren't. Breeze's Neeleman has succeeded with five airlines by finding gaps in the aviation industry where competition is low or non-existent.
The media company celebrating a richness of views in a single-party system.
Every successful start-up eventually finds an office to match its ambition, allowing the team to draw a line under a restless first few years of rapid growth and frequent relocations. That was the case for Vietcetera earlier this year when the Vietnamese media company moved into a new address, its fourth since it was founded in 2016, on a quiet street in the centre of Ho Chi Minh City. The four-storey building in District 3 marks an important moment for ceo Hao Tran (pictured, on left) and his team of 80 employees.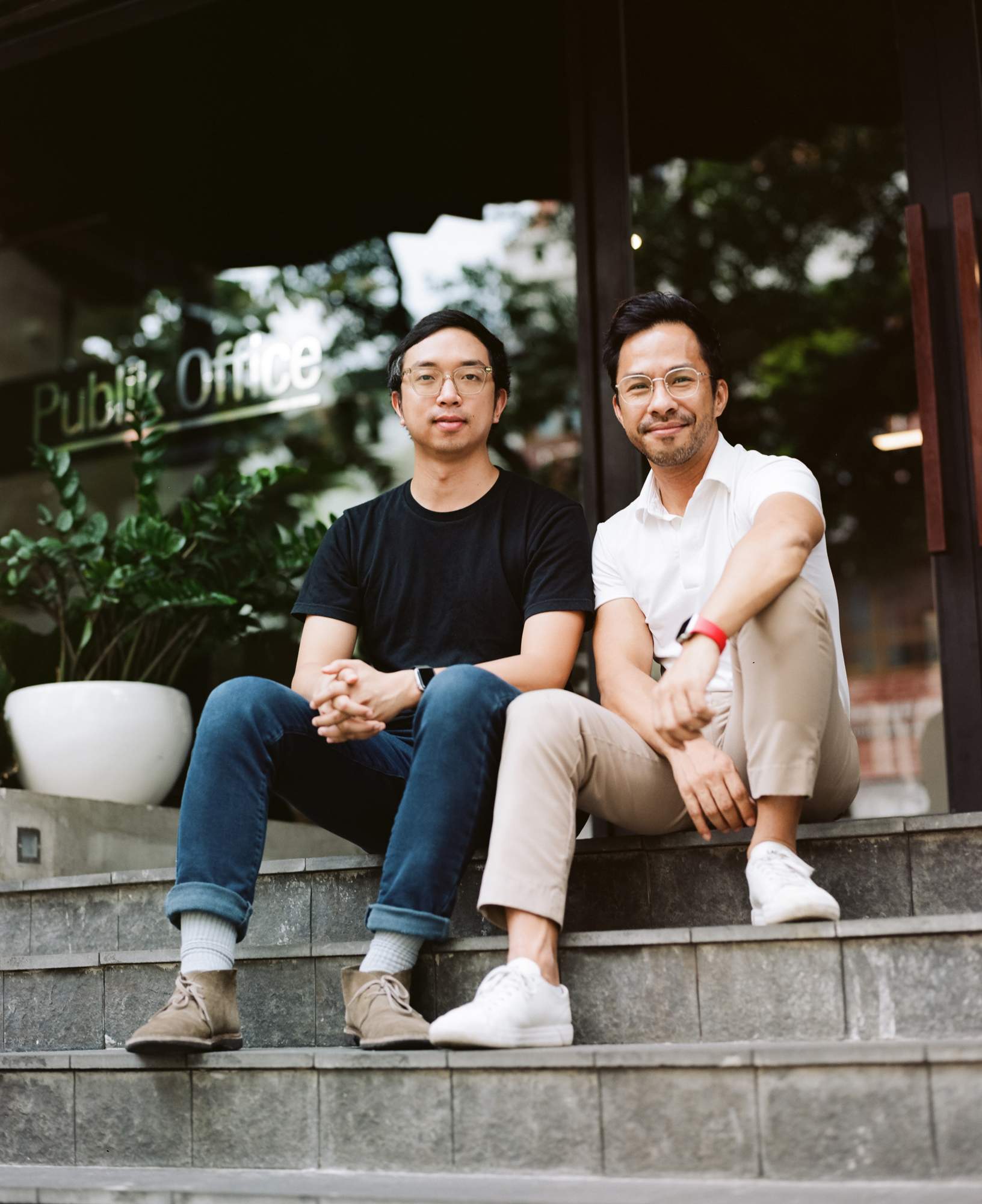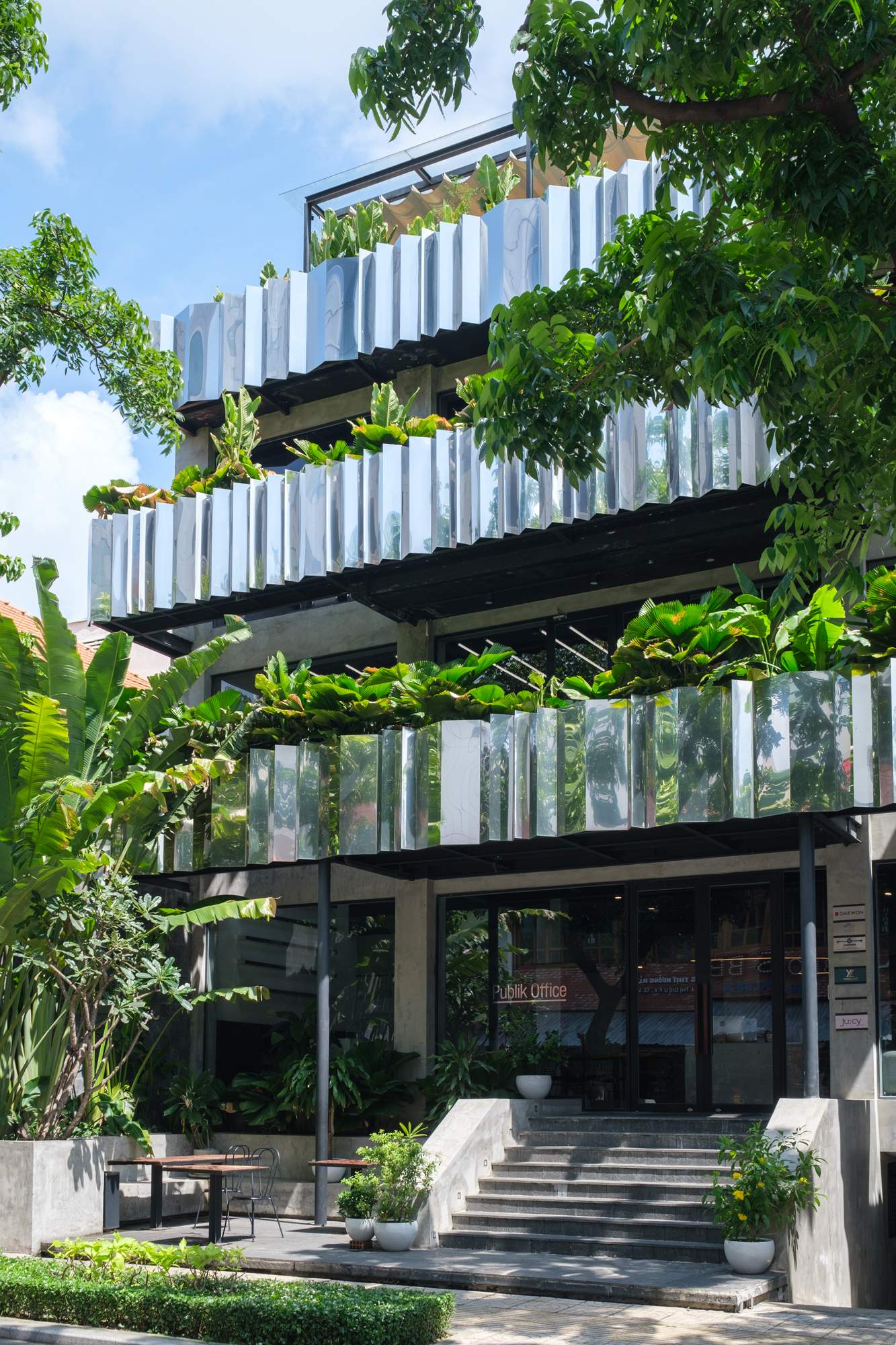 Vietcetera's main source of income is turning popular articles on its flagship Vietnamese-language website into audio content that is then sold to sponsors. Tran cites The New York Times' "Modern Love" newspaper column about relationships, which was turned into a TV series, as inspiration. Mastercard, Nestlé, drinks producer Diageo and insurance firm aia are some of the top advertisers using Vietcetera to tap into consumers from Vietnam's emerging middle class. But governments of countries, from the US to Australia and Italy, are keen to get involved too. Even Vietnam's communist government is spending marketing money on Vietcetera.
The publisher, which only received its official media licence earlier this year, occupies a rare position as a private media company in a single-party system in which almost all of the news is state-controlled. Journalists have to stay away from political coverage and they choose to avoid covering celebrities and entertainment. Vietcetera does, however, tackle socially taboo topics, which makes it a valued source of information in a conservative country. Sex education has been an early hit, both editorially and commercially. Also attracting plenty of interest is its coverage of personal finance, higher education and mental health.
Later this year, Vietcetera's visual and audio content will be created in new studios: soundproofed recording rooms with green screens are currently being built on the same road as the new headquarters. It might sound as if the company is already running out of space but it's most definitely not short of ideas.
vietcetera.com
Lesson learnt: A new, bigger office can also be a statement about your commitment to the city that you're based in – and the role that your business plays in it.
12.
Saeed Abu-Jaber and Mothanna Hussein
Turbo
The hometown heroes putting Amman on the map by hosting events at its adaptable city-centre office.
In a refurbished split-level studio in downtown Amman you'll find two designers refashioning the Jordanian design scene. Small but ambitious branding agency Turbo was founded in 2015 by Saeed Abu-Jaber and Mothanna Hussein (pictured, Hussein on left) after their paths crossed in Beirut. "We were both big fans of posters and we liked each other's work, so we decided to partner up," says Abu-Jaber. "Small design studios are quite scarce in Amman so we knew there was a gap in the market here."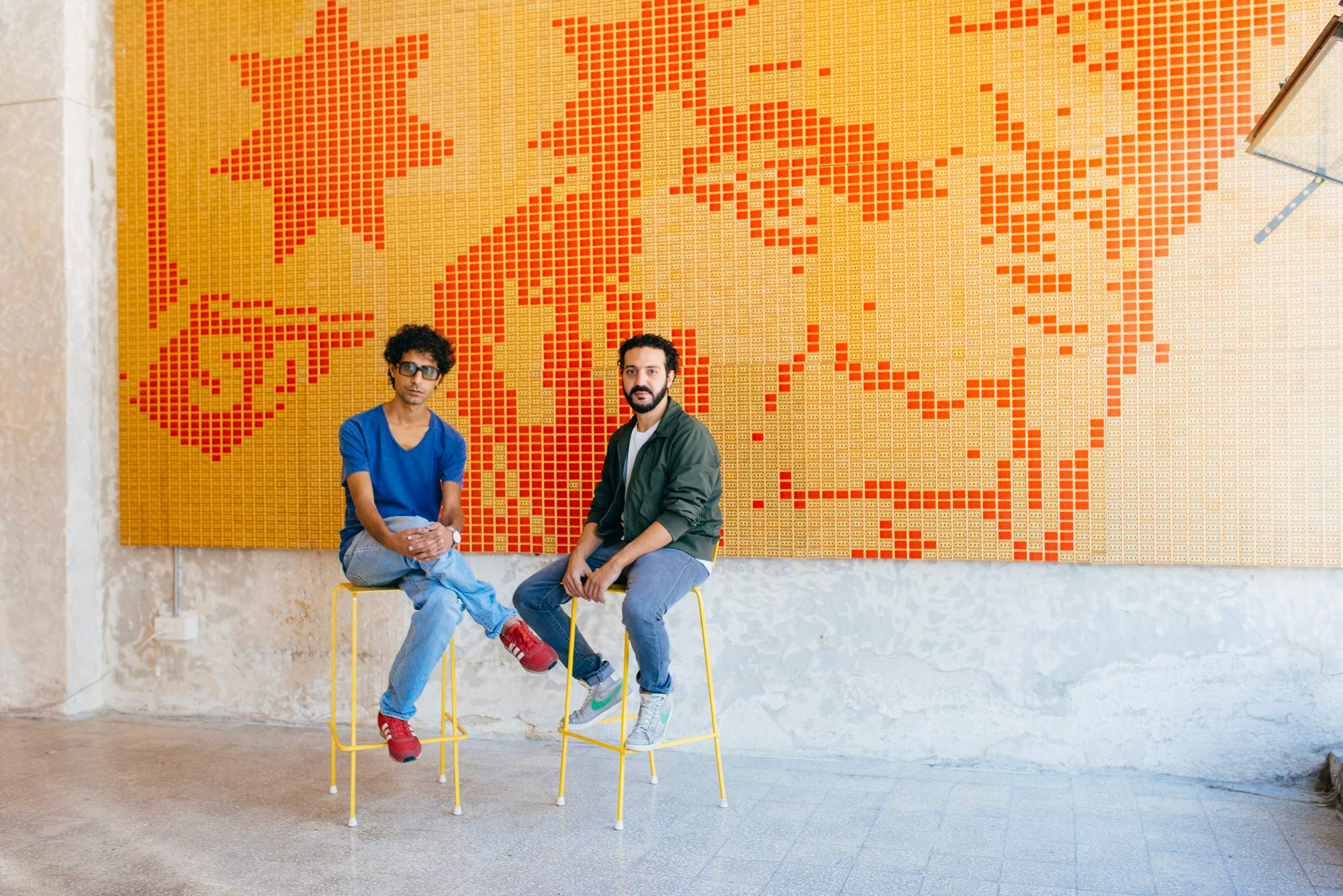 The brand's office is imprinted with Turbo's logo but its offering goes beyond branding: while the mezzanine is used for the agency's design work, it hosts events including exhibitions, print sales, workshops and lectures on its ground floor. The pair also values its freedom to run projects as they see fit. "We like the flexibility to choose how to deal with certain situations," says Abu-Jaber. "The office has given us the opportunity to expand on what a design studio can be. We wanted it to play a part in the cultural scene of the city." 
turrrbo.com
Lesson learnt: Hussein and Abu-Jaber saw a niche and filled it – but kept things small despite their success. Remaining nimble and being a duo has kept them agile.
13.
Matt Alexander
Neighborhood Goods
The London-born ceo who reinvented the American department store.
There was a time when department stores were inspiring places to be, where thoughtful lighting and smartly presented wares made them the perfect places to browse rows of pressed shirts or buy a new pair of shoes with the help of a willing attendant. But over the past few decades, these shopping meccas have lost their sheen: formulaic business strategies, compounded by lazy salesmanship, the rise of online shopping and, more recently, the effects of the pandemic, have left many conventional department stores reeling and their selections looking decidedly drab.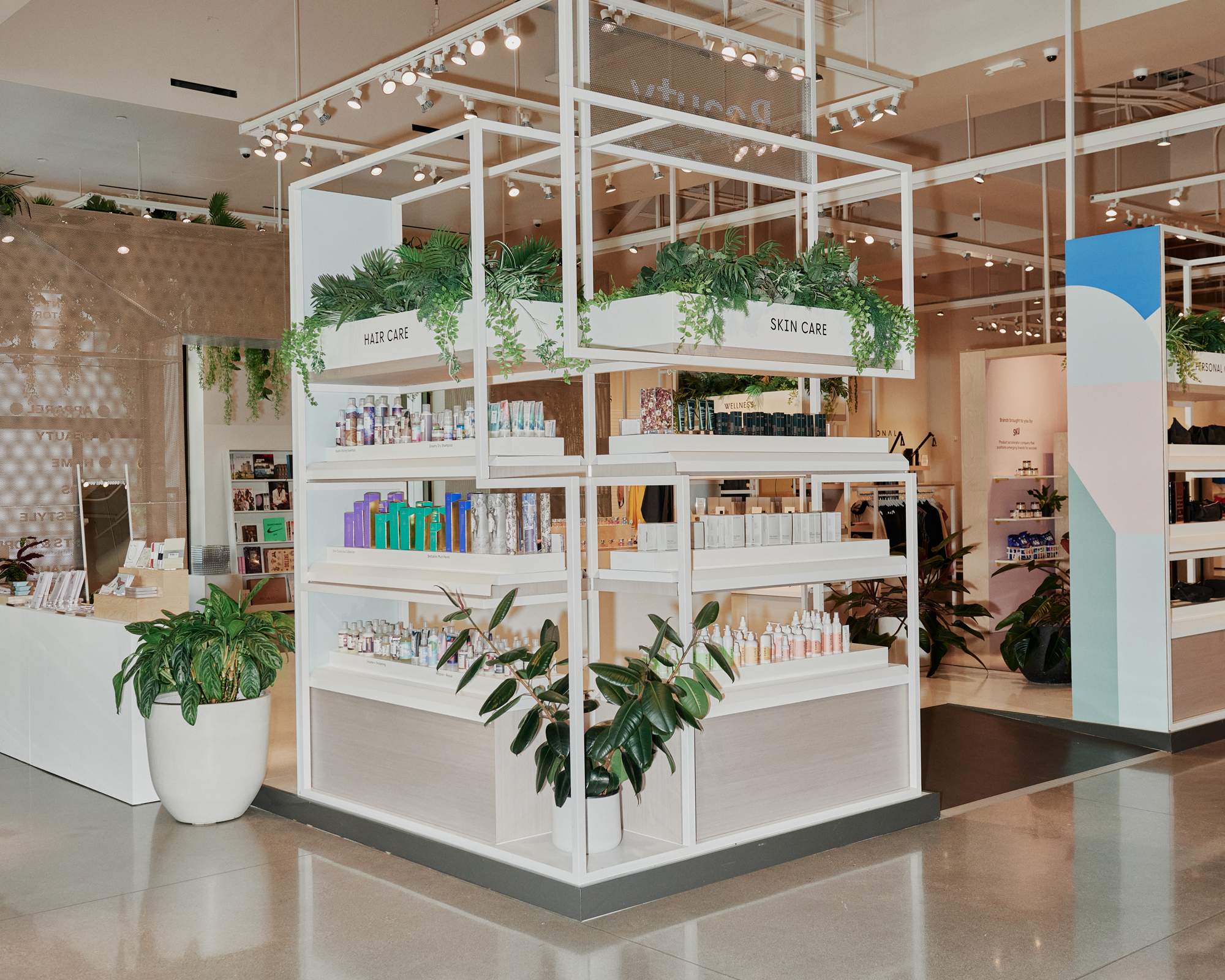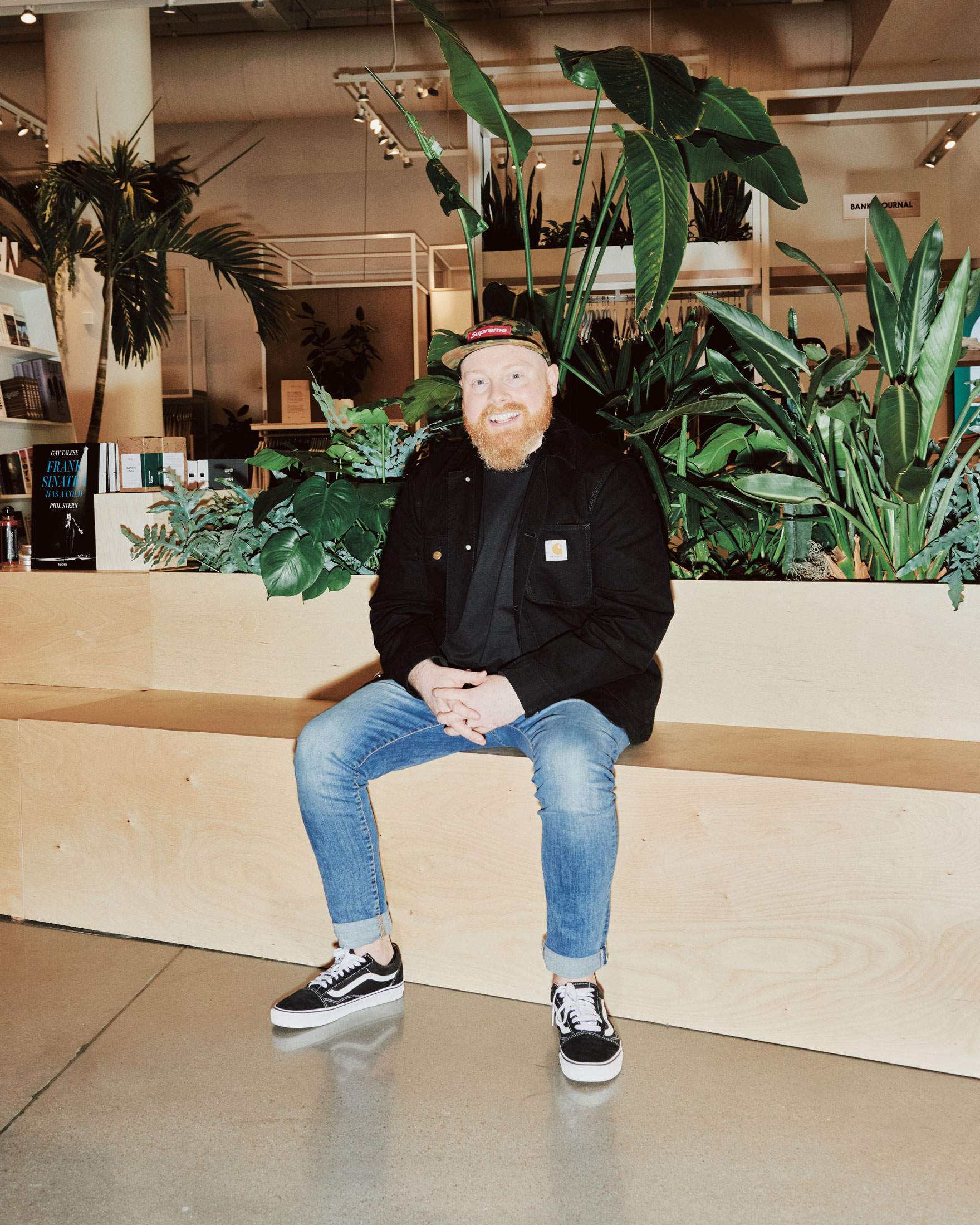 For London-born Matt Alexander, who is now based in Dallas, Texas, it was clear that it was time for a different approach. "I wanted to create relevant, community-driven retail that would offer something vibrant," he says. So Alexander launched Neighborhood Goods in 2018. "When my co-founder [Mark Masinter] approached me, he wanted to see if we could create a more permanent version of my previous project Unbranded [a pop-up market for small brands]." It opened its first department store in Plano, Texas, with the aim of providing a physical space for independent designers who wouldn't otherwise have a base from which to sell their wares. The spaces also host events."We care about community," says Alexander.
This initial store worked so well that two more spaces followed, first in New York City and then in Austin, Texas; more are planned. While bricks-and-mortar stores struggled during the pandemic, Neighborhood Goods continued to thrive by expanding into groceries, opening a new sales section. Its food and drink aisles, much like those for clothing and homeware, are stocked with brands that would never have made it onto the shelves of conventional supermarkets.
Neighborhood Goods is a reminder that success doesn't always require reinventing the wheel. Sometimes all an entrepreneur needs is the simple realisation that an established business model, like that of the department store, needs a slight correction to get things back on track. 
neighborhoodgoods.com
Lesson learnt: Alexander brought modern, community-minded ideals to the department store. A new approach to an established idea can be a rewarding strategy.
14.
Pedro and Agustín Otegui
Lanas Trinidad
The father and son proving that some old methods can be timeless ones.
In the countryside just north of Uruguay's capital, Montevideo, is a family-run wool-processing factory where old and new techniques are blended in a closed-loop production process. The fourth generation at Lanas Trinidad, founded in 1916, uses rainwater to clean wool and traps methane gas to power its facilities. It is keeping old traditions alive while turning raw materials, sourced from the region's flocks managed by gauchos, into the highest-quality wool top, a semi-processed fibre for spinning into yarns and fabric.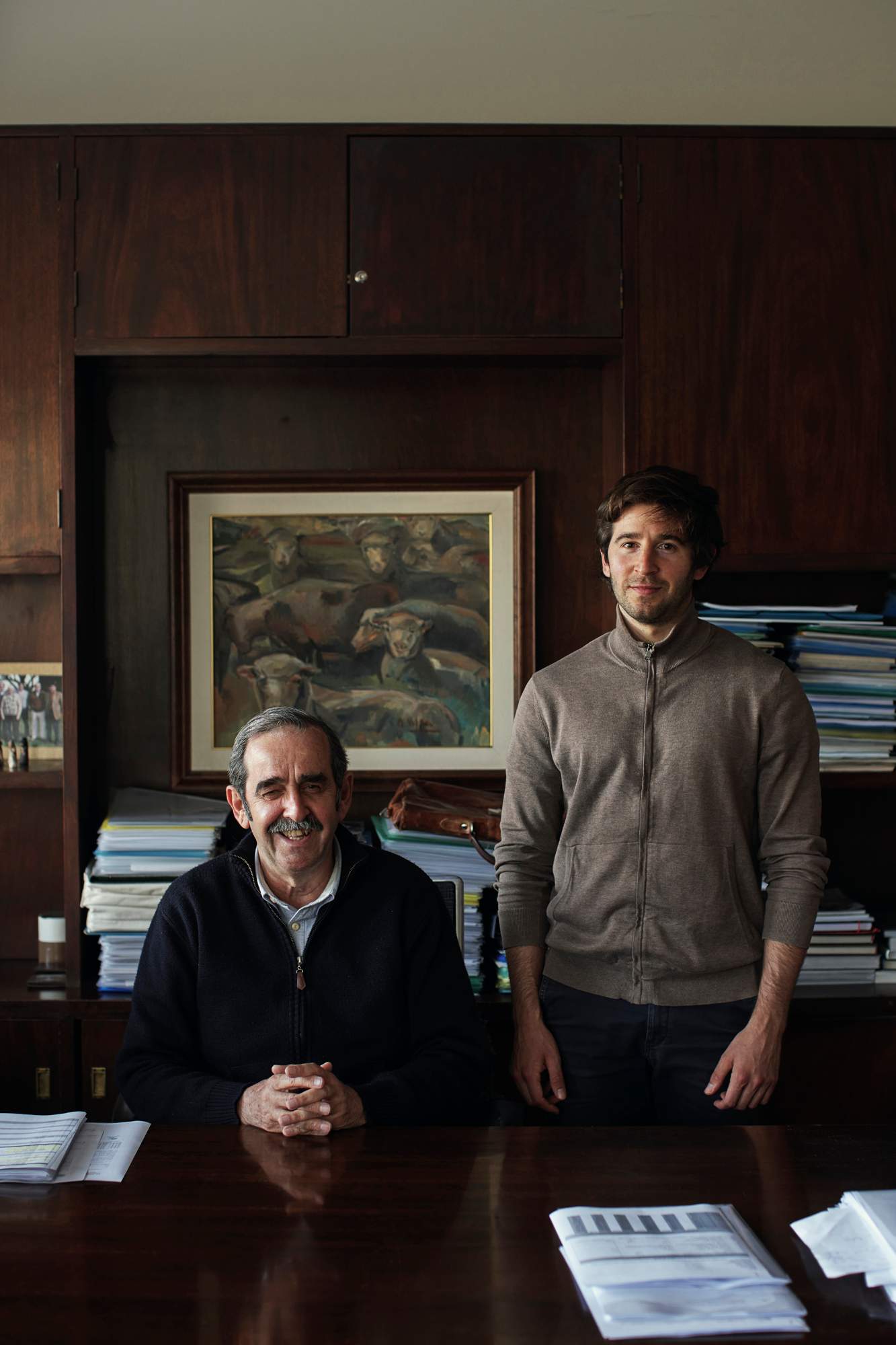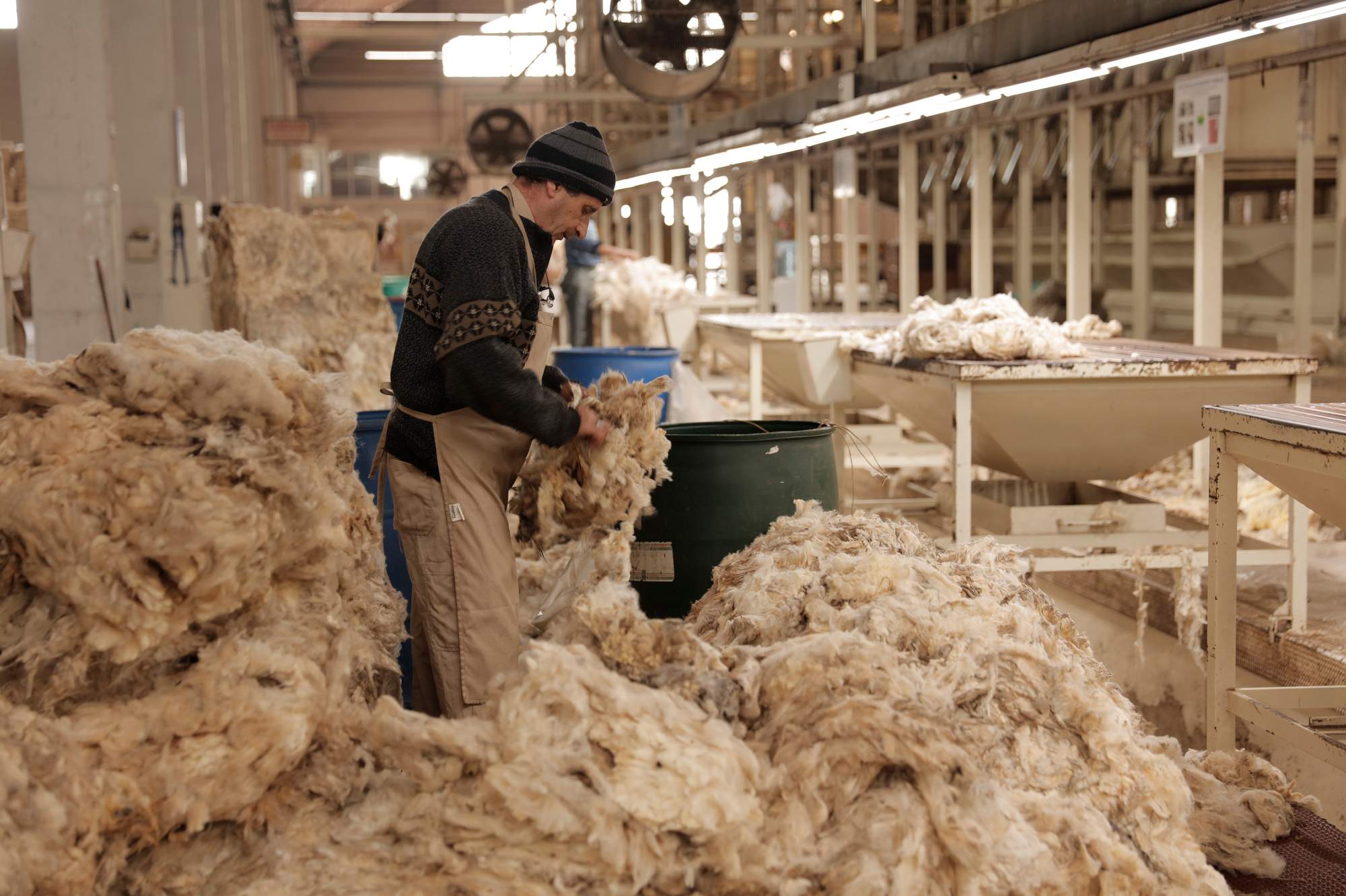 Following this strategy, the company is picking up new clients in the form of mills and weavers that are looking for sustainable suppliers. "There is a different attitude among my generation," says account manager Agustín Otegui, great-grandson of the founder. "More people now support the original concept behind Lanas Trinidad." Otegui works alongside his father, Pedro, who runs the company and has built a reservoir on its land in which rainwater is collected to wash the wool. This water is then kept, treated and used for irrigation.
In the early 2000s, the family spotted an opportunity to capture greenhouse gases released during the manufacturing process and convert them into heat and light for the factory. Natural by-products such as lanolin, a refined wool that can be used in cosmetics, are also collected and sold on. These innovations have helped Lanas Trinidad secure some standout environmental certifications in recent years, turning the company into the biggest and most sustainable supplier of wool top in Uruguay.
But being socially responsible is nothing new to the Otegui family. "There was always an understanding that we had to do things well: be competitive but do it well," says Pedro. What is changing is that manufacturers and mills are placing more value on fabrics that are environmentally friendly than in the past.
Lanas Trinidad's work, then, is a reminder that in a fashion industry that is often preoccupied with newness, there is still room for established players with skills honed over more than 100 years to set the pace for change. 
lanastrinidad.com
Lesson learnt: Heritage and progress are not mutually exclusive. Combining experience with new expertise can be a winning combination. Lanas Trinidad shows that you can teach an old (sheep) dog new tricks – and when you do, it's mighty impressive.
Photographer: Ben Quinton, Alex Crétey-Systermans, Ivar Kvaal, Ben Clement, David Vaaknin, Ben Roberts, Lasse Bech Martinussen, Stephanie Fuessenich, Kyle Johnson, Kohei Take, Jack Orton, Dan Wilton, Victor Garrido, Tali Kimelman, Luigi Fiano, Jake Dockins, Banjamin Rasmussen, Stephanie Fuessenich, Sean Marc Lee, Laurel Golio, Benjamin McMahon, Jonas Opperskalski