Leading the charge / Global
Top 25 entrepreneurs: part two
Want to take the leap and strike out on your own with a new business? Then take inspiration from 25 of the brightest entrepreneurs in industries ranging from publishing to interior design – leaders who know the way, go the way and show the way for others who want to enrich the world.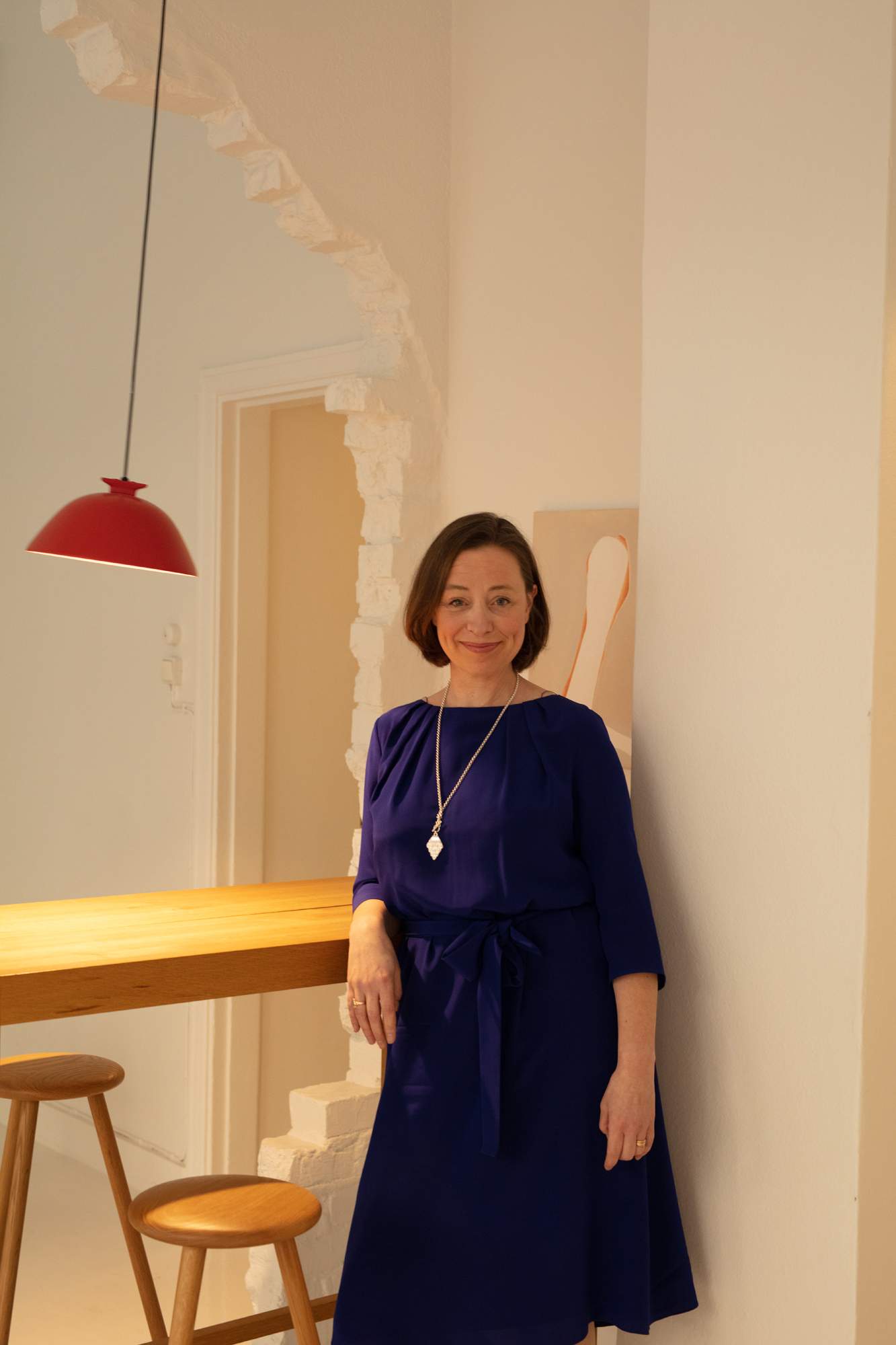 15.
Ia Adlercreutz
Co-founders
The Finnish consultancy bringing new creativity into the art of business.
The notion of hiring a company to help you use culture to improve your business's operations might conjure up the image of a team-building salsa class but that couldn't be further from what Helsinki-based consultants Co-founders offers. The firm uses art forms such as creative writing, acting, dance and photography in a more expressive and abstract manner as it provides its services to some of Finland's leading brands. "As a strategy consultancy we work with companies' top management and help them develop their businesses in a very holistic way," says the firm's founder and ceo, Ia Adlercreutz.
"[Art] can reveal a company's internal culture to management in a way that no questionnaire can," she says. "It can help to unify different ways of working when two companies merge; it can also help staff to internalise a new brand promise." In practice, that means workshop attendees, both leaders and employees, either creating artworks or observing artistic performances. "A piece of music or soundscape has been proven to bring up feelings that reveal people's sense of purpose and set of values, which show whether they connect with the purpose and values of the company as a whole," says Adlercreutz. It may sound a little complicated but it seems to work, judging by the number of clients that Co-founders has.
The company was launched in 2018 and consists of Adlercreutz and a small team. It works with a network of advisers and professionals on a case-by-case basis, keeping its core staff minimal. It has enjoyed steady growth since its launch and is aiming to reach a turnover of €500,000 this year. Most members of the team have extensive business experience: Adlercreutz has managed renowned brands such as Kekkilä and Fiskars, while strategist Max Mickelsson has worked in top leadership positions for most of his career. This has helped the company to reach the right audience for their services. Often, however, what attracts new clients is that Co-founders' methods have their basis in science. "This helps us convince some of the more engineer-driven companies that art works," says research and insight manager Sonja Lahtinen. "Companies tend to view the world in objective terms but both consumers and other companies are made up of subjective human beings. Art can change and reveal the narratives that they use to frame their reality."
co-founders.com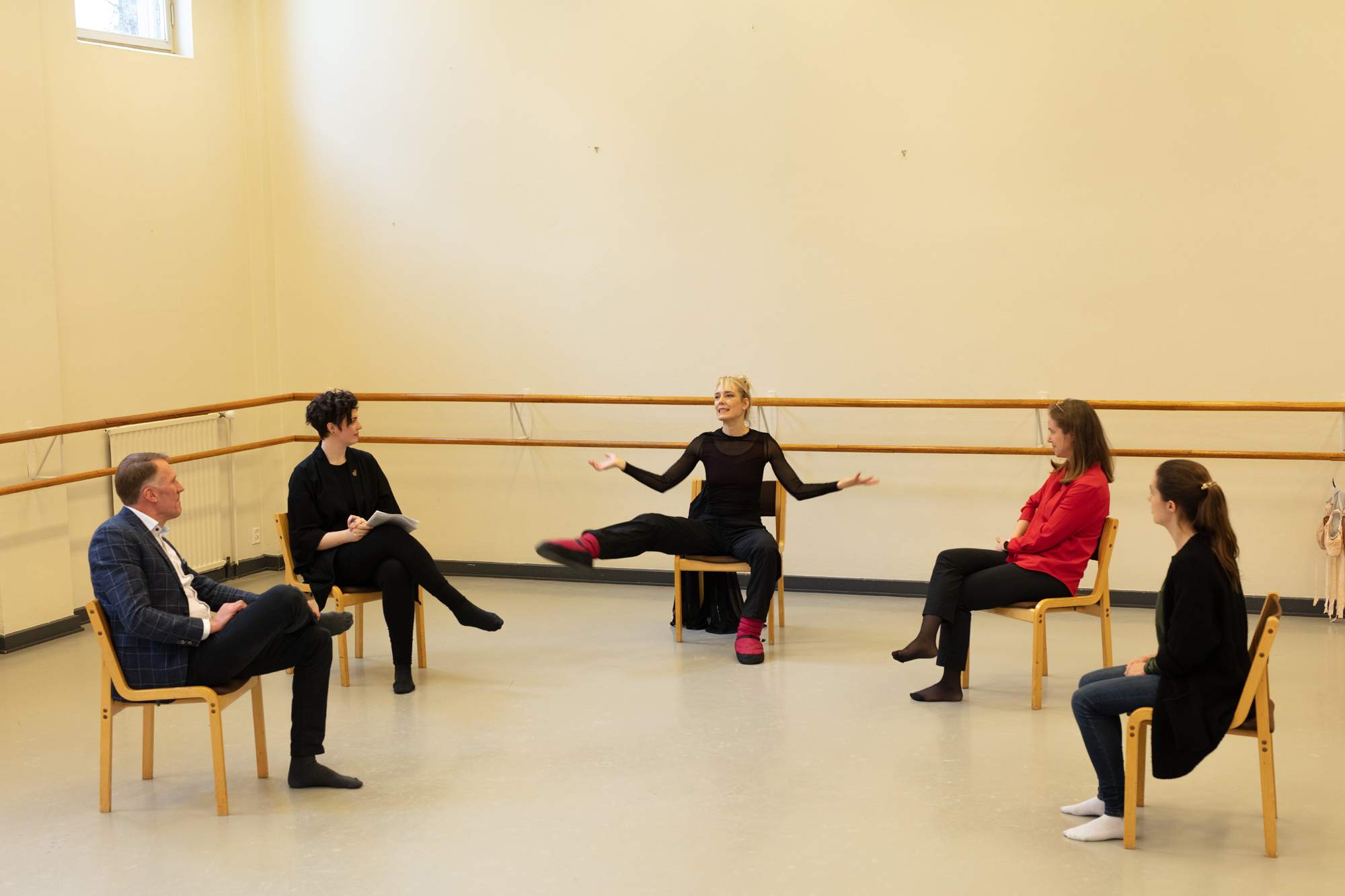 Lesson learnt: Don't be afraid to bring some flair and creativity into your business. Not everything can be neatly explained with hard numbers.
The editor bringing print media to young Taiwanese in the digital era.
qdymagazine (or Qiudaoyu) is an award-winning lifestyle magazine that covers Japan and Japanese culture from a Taiwanese perspective. The colourful quarterly is produced by a small team in Taipei and is written in Chinese. Each issue whisks its young Taiwanese readership through the latest in Japanese fashion, music, design, cuisine and travel. Most of its readers are aged between 20 and 35 and share a fascination with Japan.
Editor in chief Eva Chen is one of qdy's founders. She jumped into the magazine business straight out of university at an interesting time for publishing – especially for those who were enterprising in terms of securing funding. "We were recent graduates and we secured funds through online crowdfunding, advertising sponsorships and a youth entrepreneurship grant," says Chen of the modest €6,000 that she and her team secured for qdy's first issue.
By the early 2010s, digital technology had begun to disrupt traditional media business models in earnest but was creating new opportunities for plucky independent publishers that were entering the market.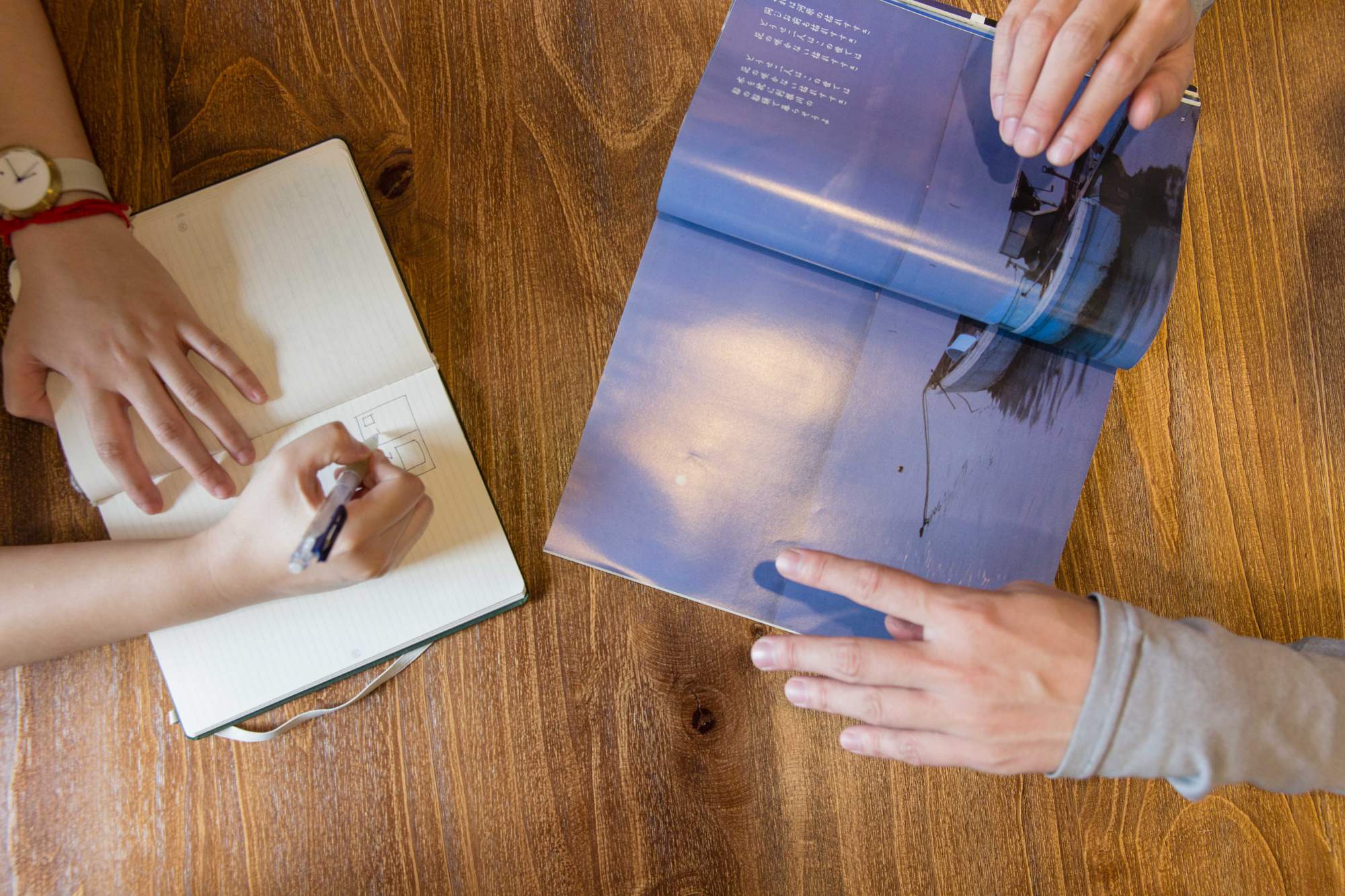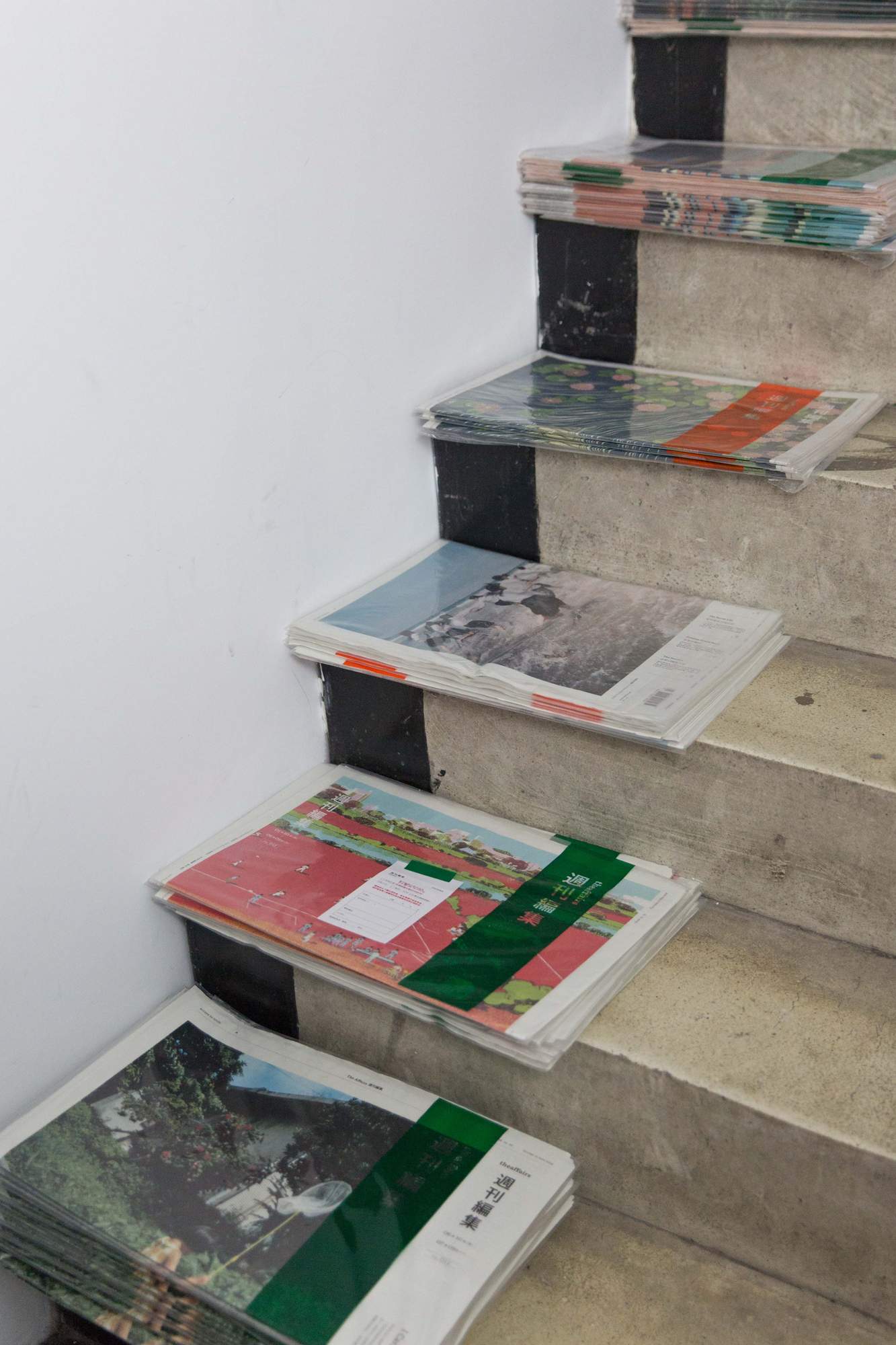 After experimenting with a few ideas, Chen and her colleagues settled on Japan as their editorial focus. Within four years qdy magazine was turning a profit and being lauded at Taiwan's annual media awards.
"When we established qdy the publishing industry was at a turning point," says Chen. "Consumers were looking for even more rapid and interactive information. In the face of this we try to emphasise the virtues of printed matter." 
qdymag.com
Lesson learnt:
Going against the grain can work. Even if everyone is telling you to go online, there might still be space in the market for an opinionated print-based magazine. (That said, we might be a little biased in this regard.)
17.
Laura Pujol and Zineb Britel
Zyne
The two Moroccan co-founders using footwear to keep ancient traditions alive.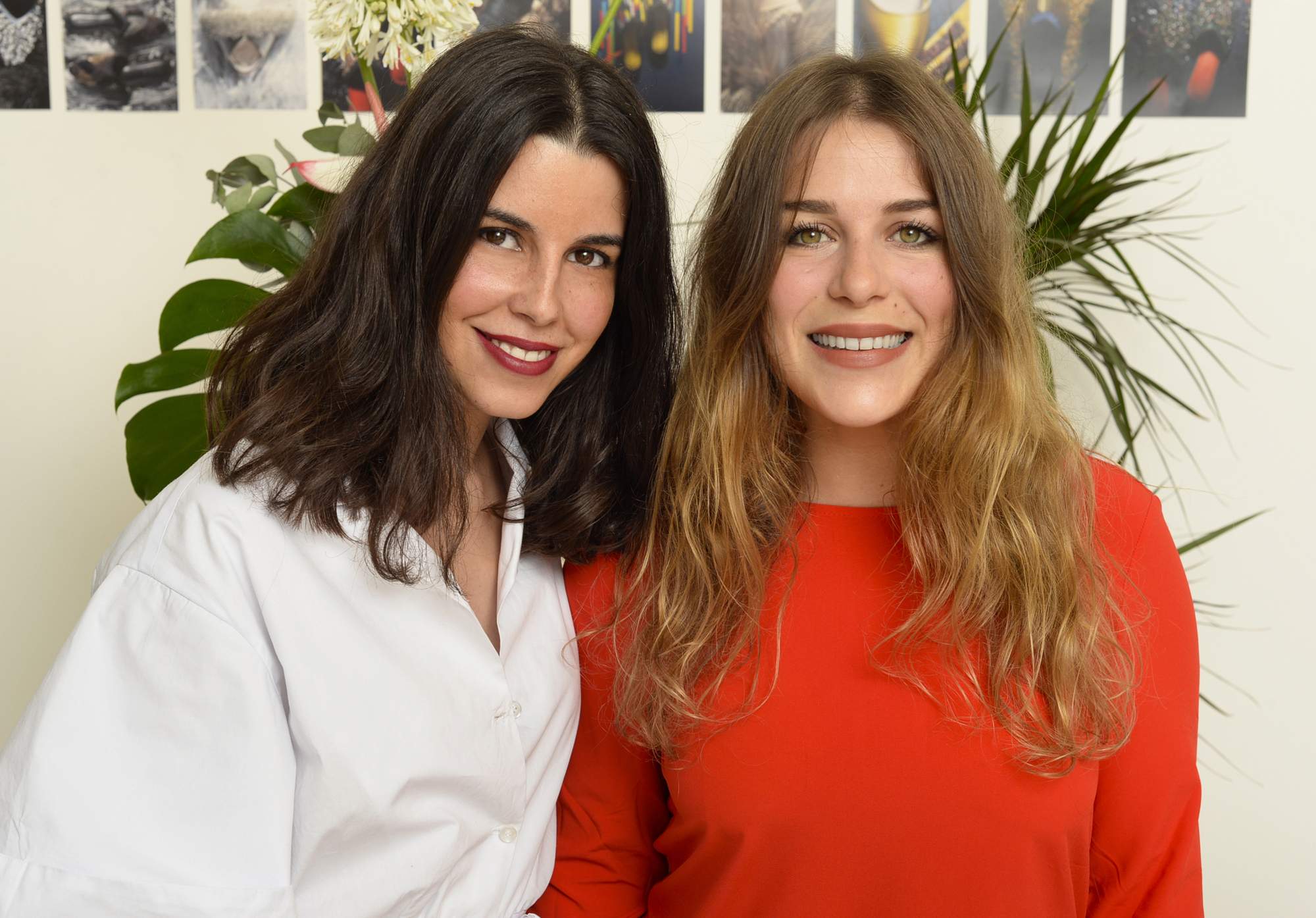 Sustainability is now perhaps the biggest buzzword in fashion. It is bandied about in reference to everything from material choices to production methods. While this is ultimately a good thing, there is also something to be said about using fashion to sustain and reinvent traditional manu­facturing cultures.
This is what Moroccans Laura Pujol and Zineb Britel have achieved with their footwear brand Zyne. After stints at Louboutin and Dior in Paris, the duo founded the brand in 2016. Zyne preserves traditional Moroccan manufacturing methods and footwear styles by using a neglected female workforce to craft contemporary versions of the traditional babouche slipper.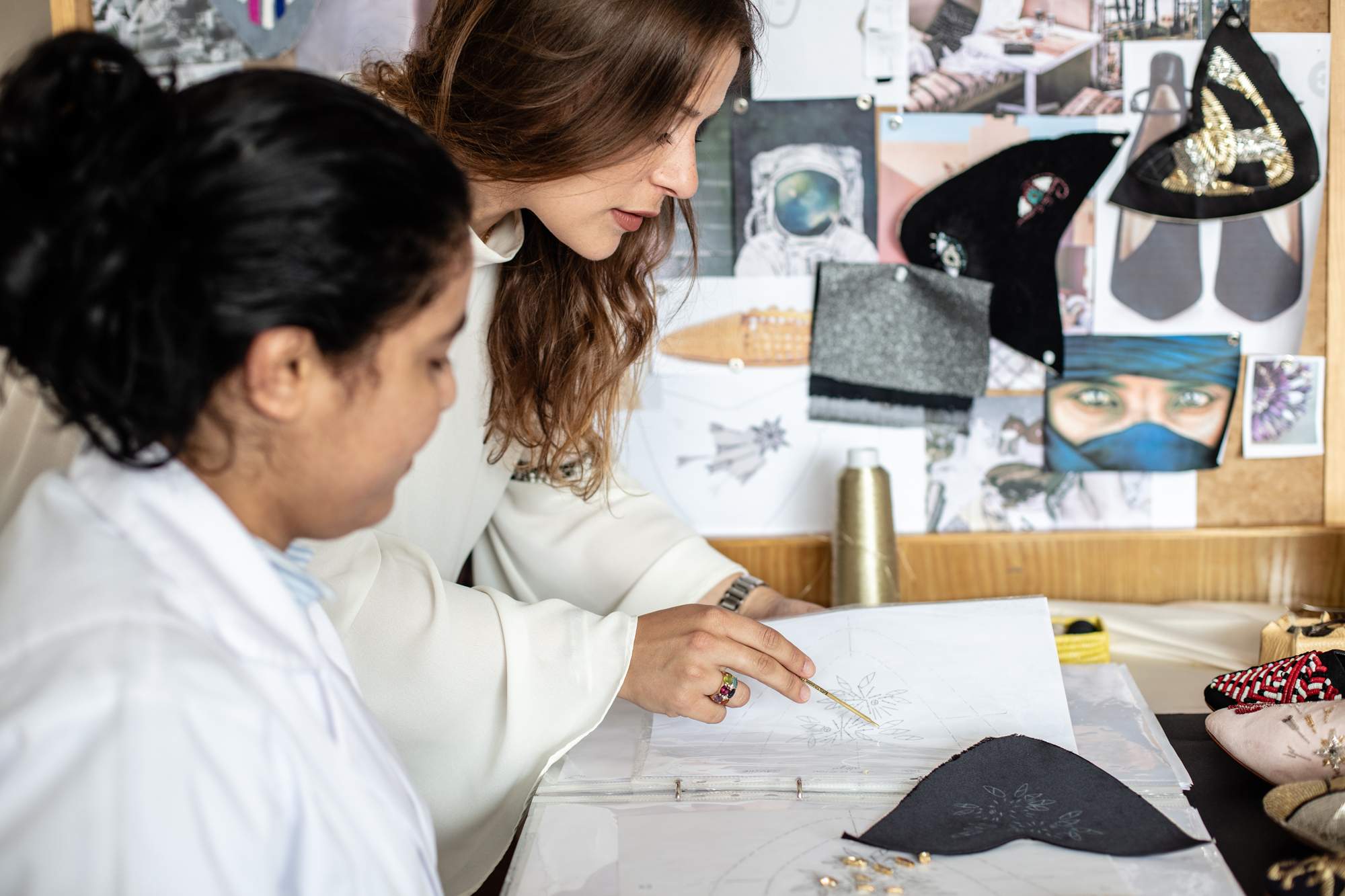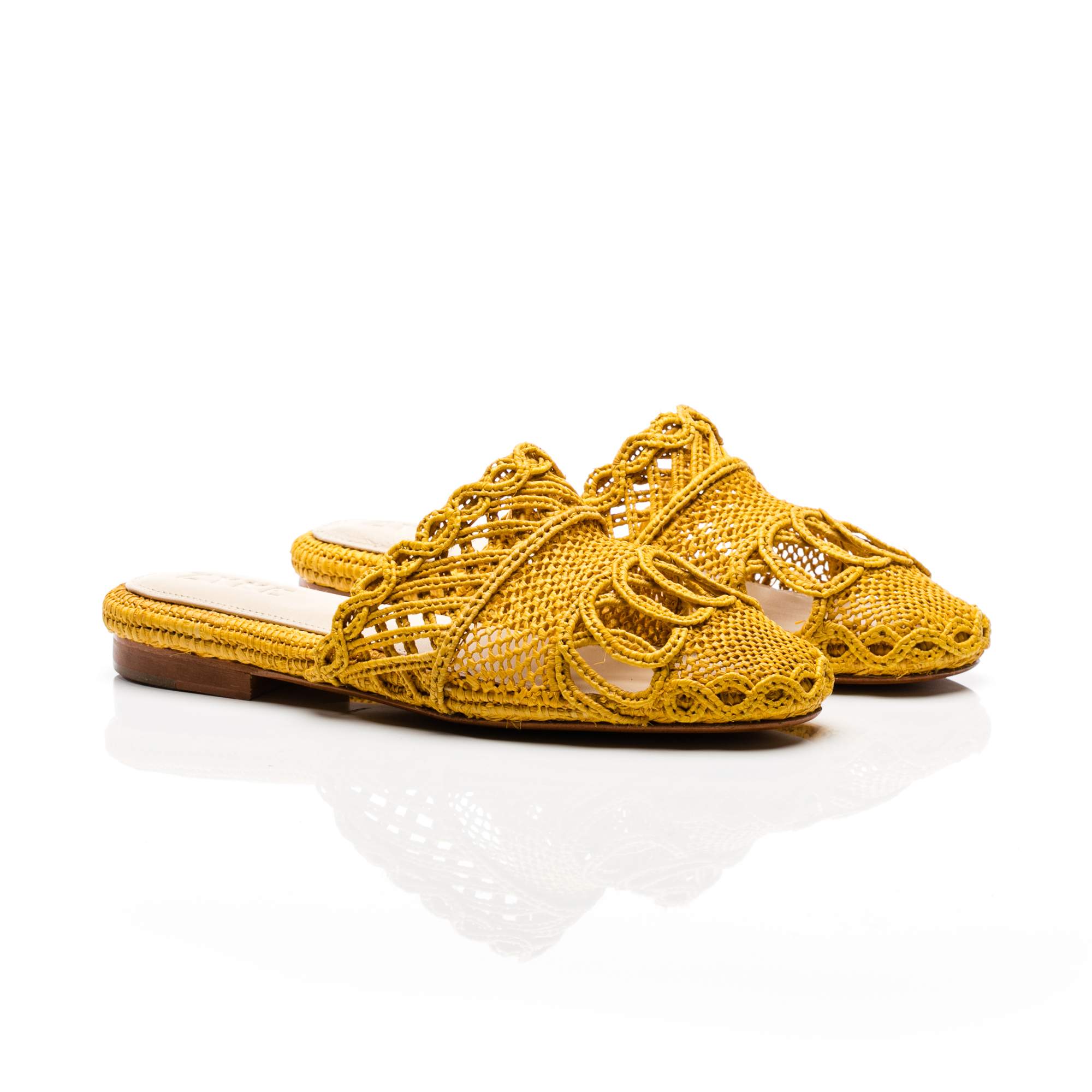 "Most artisans in footwear in Morocco are male," says Britel. When she founded Zyne with Pujol, the sophistication in finishing and attention to quality needed to make their designs didn't exist in the region's labour market. Recognising an opportunity to start afresh by training women in Moroccan weaving and shoe-detailing methods, they built up a team of female petites mains, artisans with the dexterity required for elegant craftsmanship. These women now use ancient techniques to knit raffia, tinted using dyes made from vegetable scraps and spices, into modern versions of traditional shoes. "It can take between 13 and 26 hours to make a pair of our raffia slippers," says Pujol. It's time-intensive work that seems to have paid off.
Over the past five years, the pair have seen their atelier in Casablanca become self-sufficient and have a client list that ranges from fashion-savvy locals to royalty. Despite wholesale trade being put on hold during the pandemic, sales have continued to increase, thanks to e-commerce partners such as Matchesfashion.
"The brand appeals to a conscious buyer," says Pujol. "That means people who are inspired by the convergence of cultures, who have a taste for handcrafted and comfortable luxury and who want to help Moroccan women thrive." On top of this, wearers of Zyne's shoes can walk easily in the knowledge that they've played a part in sustaining a traditional craft. 
zyneofficial.com
Lesson learnt: Turning to their Moroccan origins helped Pujol and Britel appreciate still-valuable traditions. The duo realised that there is no need to invent a new product: a clear vision, new hands and a modern touch will do the job.
18.
Mark Richards
Grand Banks
The boat-maker who steered his firm against the headwinds of a pandemic.
Many businesses have found themselves on choppy waters during the pandemic but not Grand Banks. The boat-maker, which has offices in Singapore, Australia, New Zealand, the UK, the Netherlands and the US, recorded an increase in net profits of more than 300 per cent in June, largely as a result of a spike in demand for luxury yachts from US customers.
Much of the brand's success can be attributed to its ceo, Mark Richards, a boat-builder and a skilled competitive yachtsman who took the helm when Grand Banks acquired his boutique brand Palm Beach Motor Yachts in 2014. The past 18 months have been the busiest of his life: Grand Banks launched a new sales division in Australia and took on three years' worth of custom yacht orders.
The coronavirus pandemic isn't the first crisis that Richards has steered the 64-year-old company through. When he joined as ceo, the Singapore-listed firm was beset with production inefficiencies and had a stagnant workplace culture. It was also losing money. In his first week Richards took the bold decision to cut ties with yacht dealers and bring sales in-house, eliminating the 25 per cent commission that the firm was shelling out to contractors. He overhauled the management team and revamped the product line.
He spent most of the next six years overseeing production on the factory floor in Johor, Malaysia, and working to expand the firm's US presence in Florida. He is now eyeing European expansion and a new facility in Malaysia. "I'm ceo but I'm still very hands-on," says Richards, who designs the yachts himself "from the keel up".
Aside from running a company, Richards skippers a maxi yacht called Wild Oats XI. "It's very similar to running a business," he says. "You can't sail a boat like Wild Oats without a fantastic team and you can't run a business like Grand Banks without the same."
grandbanks.com
Lesson learnt: Don't seal yourself in the C-suite. Seven years after becoming ceo of Grand Banks, Richards remains involved in every stage of its operations, from designing its yachts to finding buyers.
The innkeeper offering urbanites a chance to reconnect with nature.
"I used to think that working in a skyscraper and wearing high heels were cool," says 33-year-old Shiho Umemori, laughing. Lured by country life, Umemori left her job at an IT company in Osaka to help her parents run their sushi business in Nara city. Soon, however, she saw an opportunity in the rural community of Yamazoe, a village of about 3,330 residents in the northeastern corner of Nara prefecture. She started a small but beautiful inn, where she supports the area's farmers by paying higher than the market price for their fresh produce to serve to her guests. "There are Yamato-cha green tea and forestry industries here," Umemori says. "That's about it."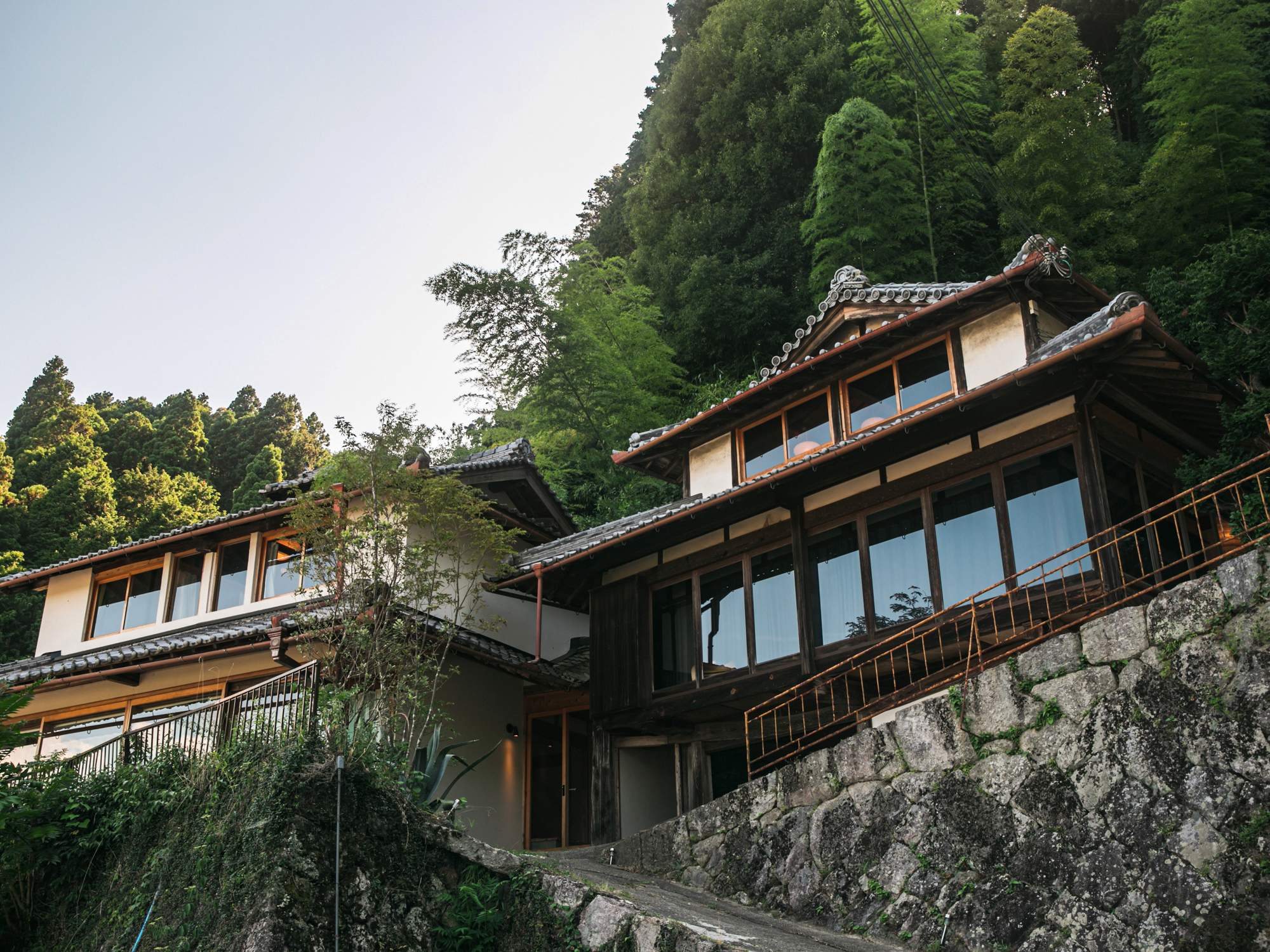 Things began when Umemori's parents introduced her to farmers in the village, from whom they were buying wasabi leaves. When she moved to Yamazoe and got to know its people, she discovered that its way of life – from homemade pickle recipes to the traditional skills practised by its elders – was at risk of disappearing. "I thought that these precious things could be lost if nobody sheds light on them."
So Umemori started tea-picking classes and inviting people to the village, which turned into the idea of opening a three-room inn. It has been a long journey of planning and earning the support of neighbours. For her, it was essential that the business was accepted by the community of seven houses right below the inn.
A stay at Ume inn, which was renovated by Kyoto-based architect Satoshi Takijiri, is about getting back to nature and a slower pace of life, from chopping firewood in the front yard to planting herbs in the garden before a trip to the sauna. "I want to create harmony," says Umemori. "I want to create a circle to give back to the people in the village. And I want to do it working with nature." And luckily for Umemori, there's not a high heel in sight. 
ume-yamazoe.com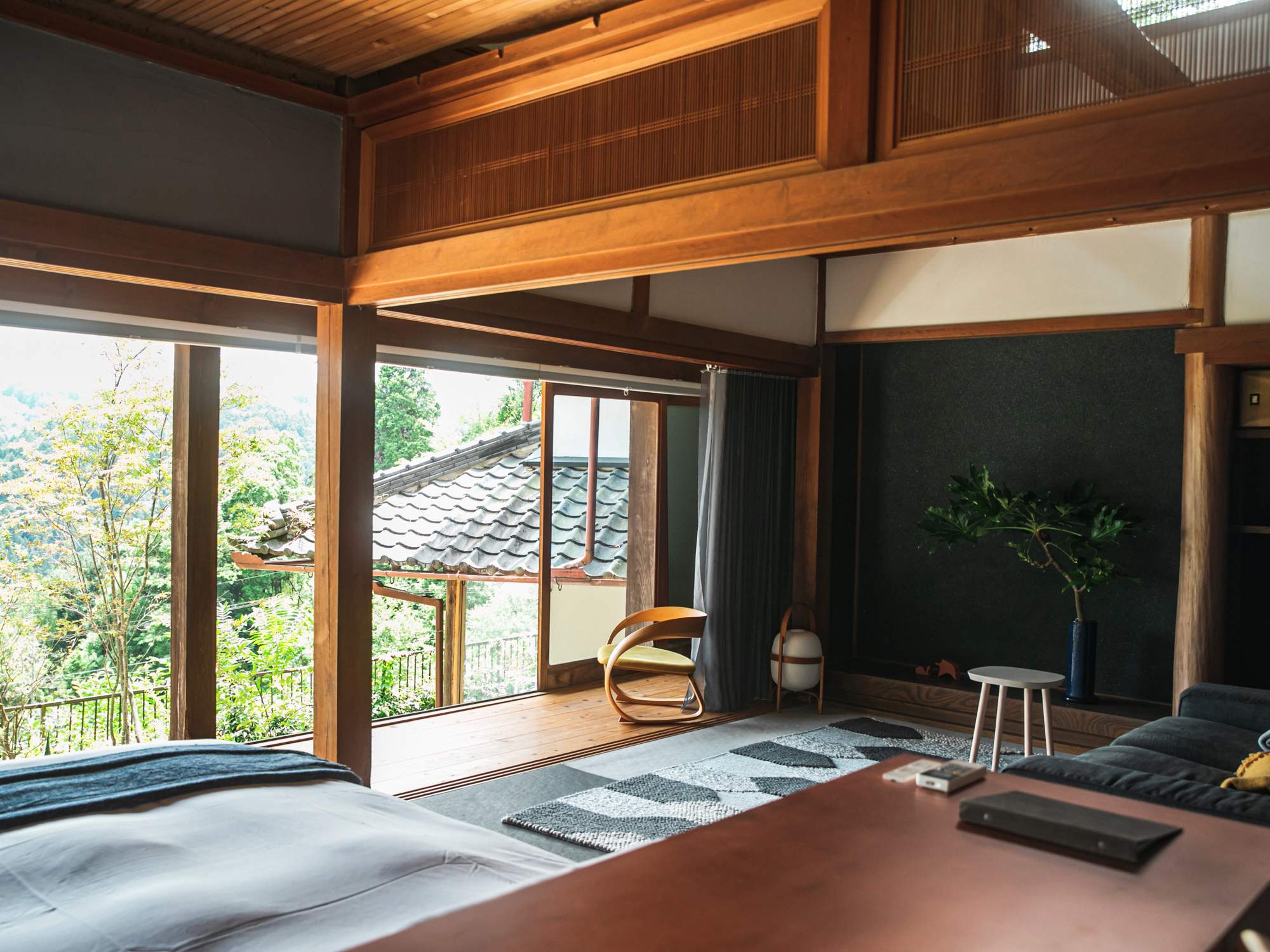 Lesson learnt: Relocating to a new place can bring fresh opportunities. Umemori's decision to start afresh in a small village resulted in a more enjoyable pace of life.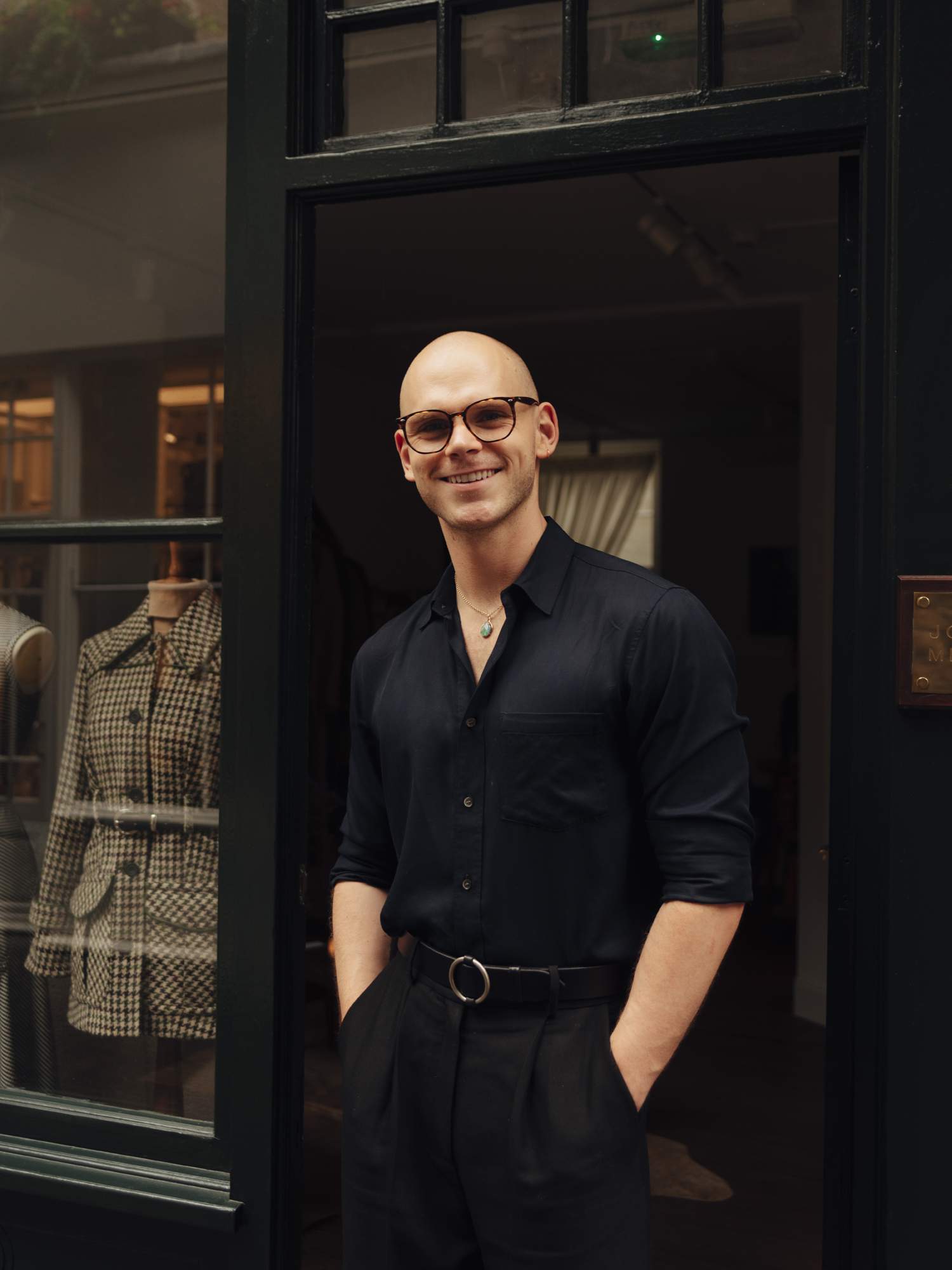 20.
Joshua Millard
Joshua Millard
The womenswear designer whose farm-to-fashion label doesn't follow the flock.
A sheep farm in Dorset in the UK is perhaps an unlikely place to find a high-end womenswear designer but Joshua Millard, who founded his eponymous label in 2016, is a regular visitor to these 1,000 lush acres that are home to his very own flock. It's the fleeces from these sheep that will be spun into the wool used for his label's tailoring. Millard has recently opened a studio-shop in London. 
Where did the idea for your own farm-to-fashion supply chain come from?
My family are tenant sheep farmers, so I grew up in and around flocks. I wanted to get back to a more honest way of production; to connect with the product, including the cloth. We have become so lost in our habits of over-consumption.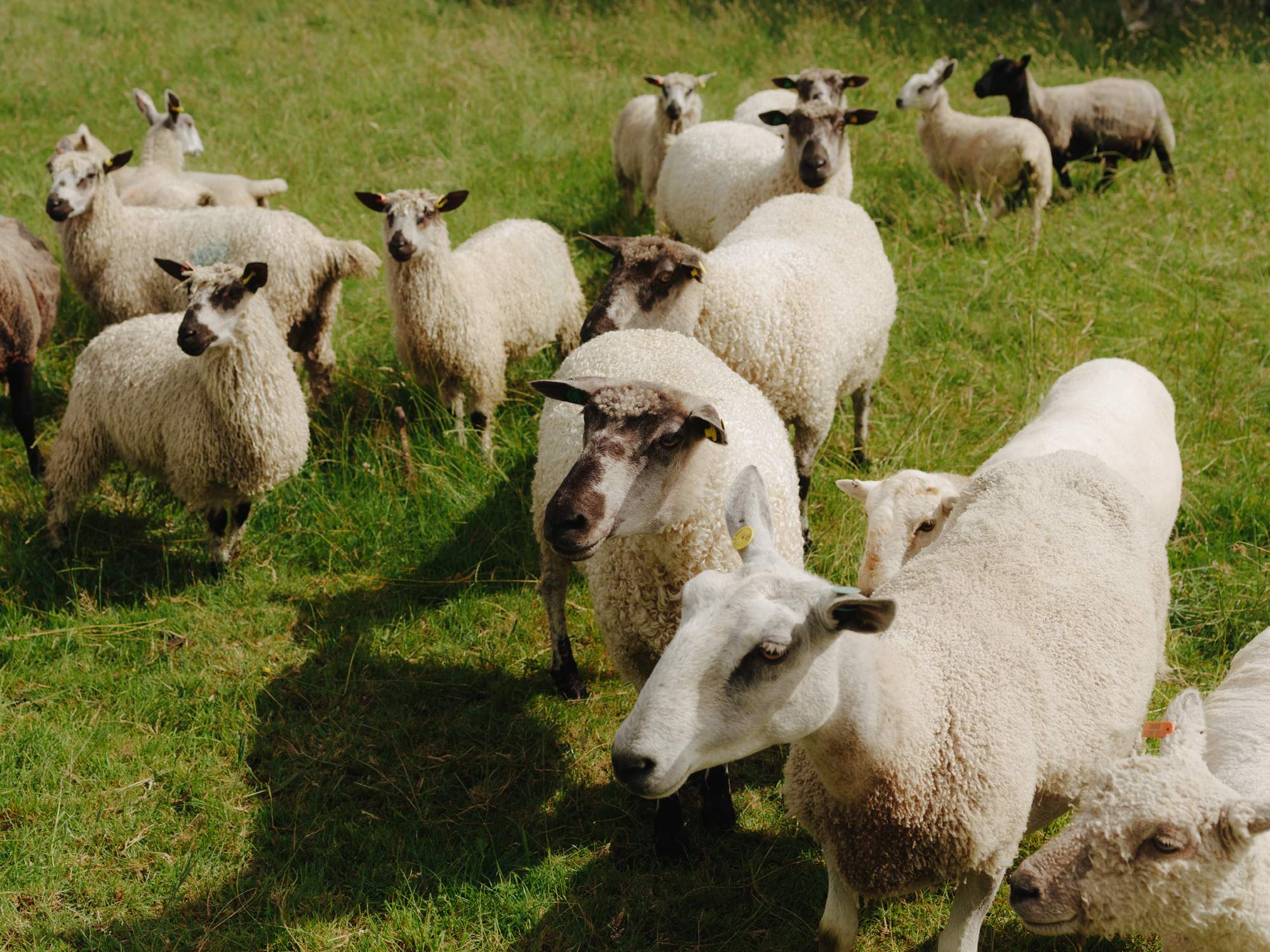 How difficult was this idea to implement as a business?
My supply chain for the shearing, spinning, dyeing and weaving is done in the UK. It's slow: the process of making the cloth can take four to six months. It was hard when I was starting out as there is no contacts database [for British manufacturers]. I spent a lot of time on Google.
Tell us about the business benefits?
This is a transparent supply chain, which cuts out middlemen and reduces transportation air miles. It supports British industry and skilled artisans of dying crafts. We know that our animals are treated fairly. And we're also utilising a biodegradable material which today usually goes to waste because shearling is worth so little in the UK. My customers really appreciate our backstory. We have a unique offering and a homegrown British product. It adds to the brand's ethos.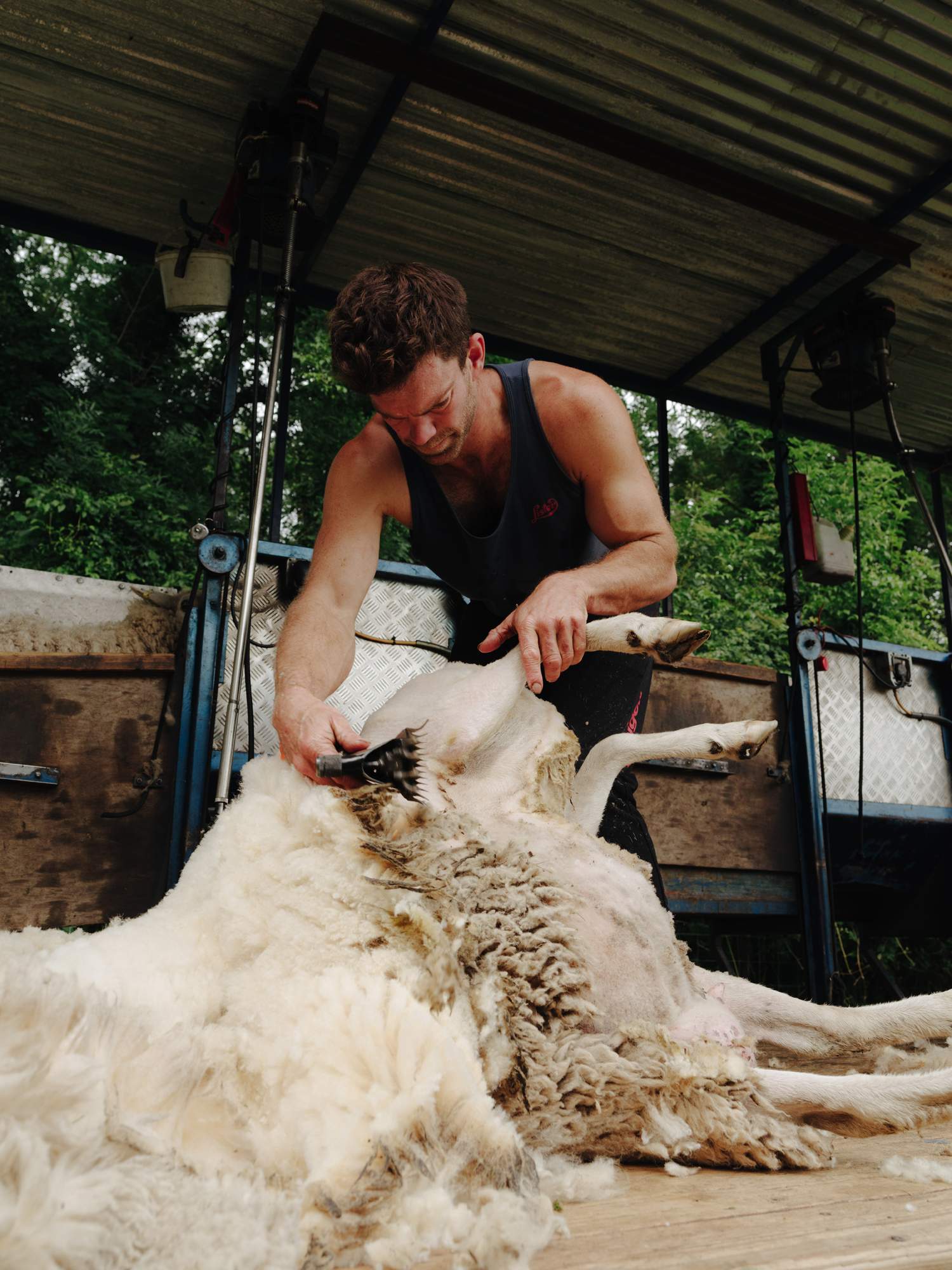 Why did you decide to open a shop?
It was a natural progression. I moved away from the relentless cycle of ready-to-wear and shifted my focus to bespoke tailoring. Having the atelier below the shop helps carry that message of transparency; it means I can work directly with the seamstresses on customisation.
Having a garment made to measure is a luxury that requires face-to-face fittings, which also allow clients to touch the cloth. I'm not trying to be a Savile Row tailor; that doesn't interest me. What I'm offering instead is a fresh approach to English tailoring for women.
joshua-millard.com
Lesson learnt: Ethical fashion brands might be preoccupied with the ethics of their supply chains but few have invested in creating their own, as Millard has. Taking a good idea to its limits can make your business a unique proposition.
The ceo using machine learning to make the seas safer.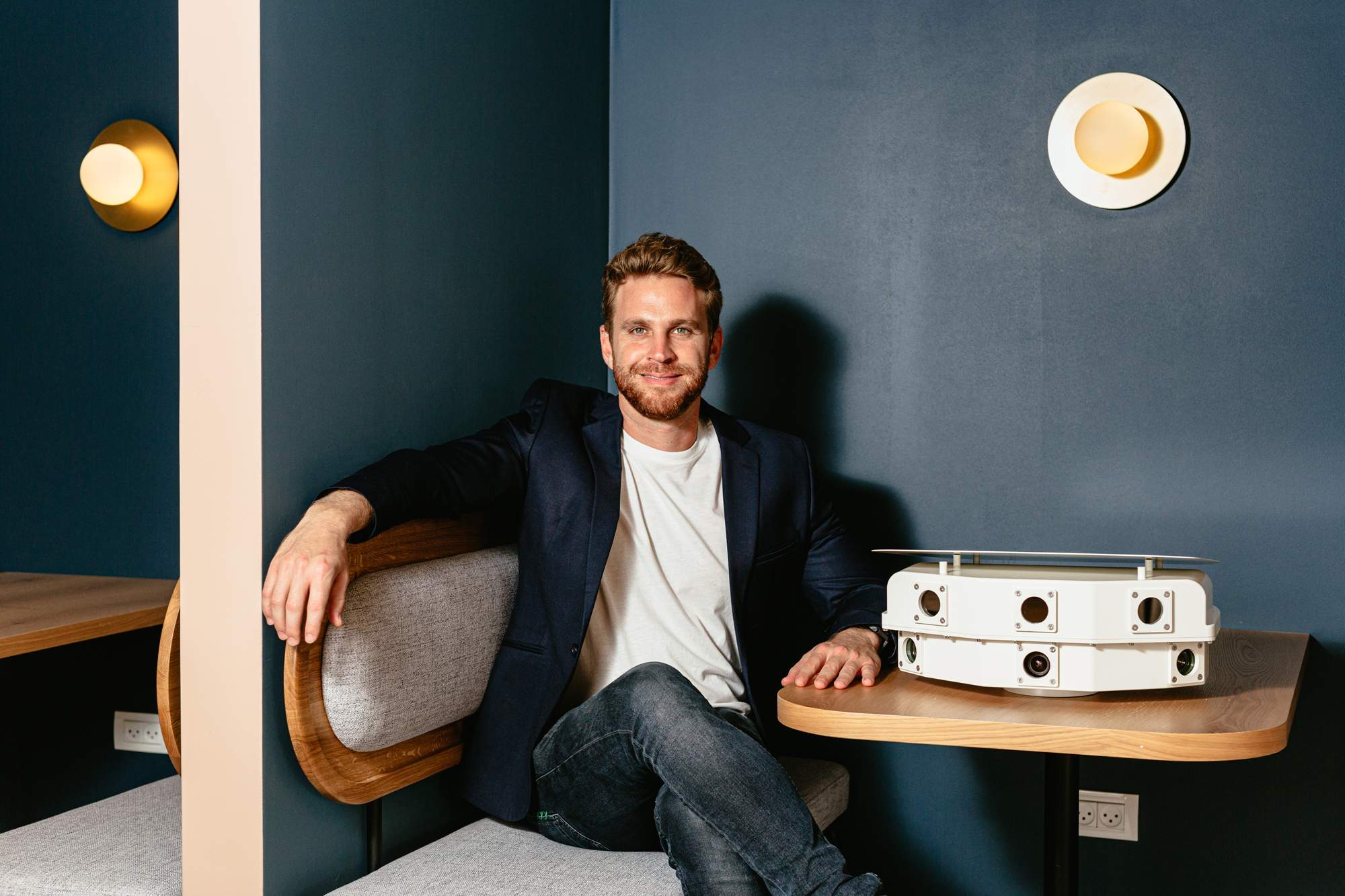 Water has always been a big part of life for Yarden Gross, who grew up by the Sea of Galilee. In 2018 he and Dor Raviv co-founded Orca AI, a software company that works with shipping operators to reduce accidents caused by human error. Costs associated with shipping mishaps are high: "One blockage can disrupt the entire global trade system," says Gross.
Orca's system, which automatically spots dangerous obstacles with smart sensors, helps captains to recognise problems earlier. "Our product lowers the overload of information and enables fleet managers to have a more comprehensive picture," he says. Its AI-powered algorithms also continuously analyse a vessel's environment, becoming smarter as it gathers more data. The company has been trialling an autonomous vessel with shipping company nyk.
Pulling in $13m (€11m) in funding in April alone, Orca is growing. "We're building a team of talents in deep learning, AI and system engineering," says Gross, who hopes that Orca's system will one day be on "every vessel in the world".
orca-ai.io
Lesson learnt:
Gross figured out a way to modernise an old yet enormously lucrative industry, which resulted in waves of investment. Sometimes it pays to make another business easy sailing.
22.
Marly Manku
La Clinique du Jean
The French tailor bringing Savile Row precision to vintage denim repair.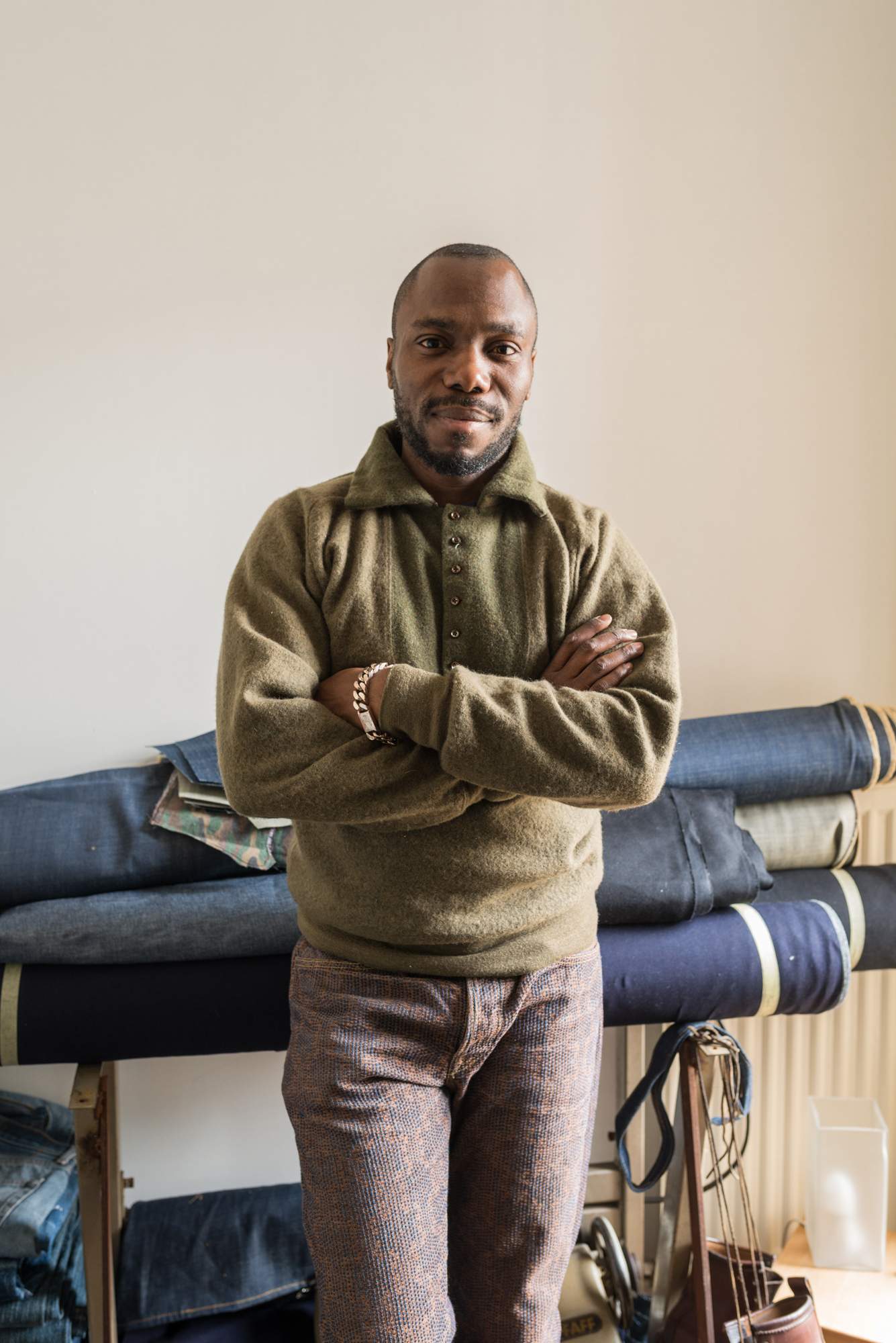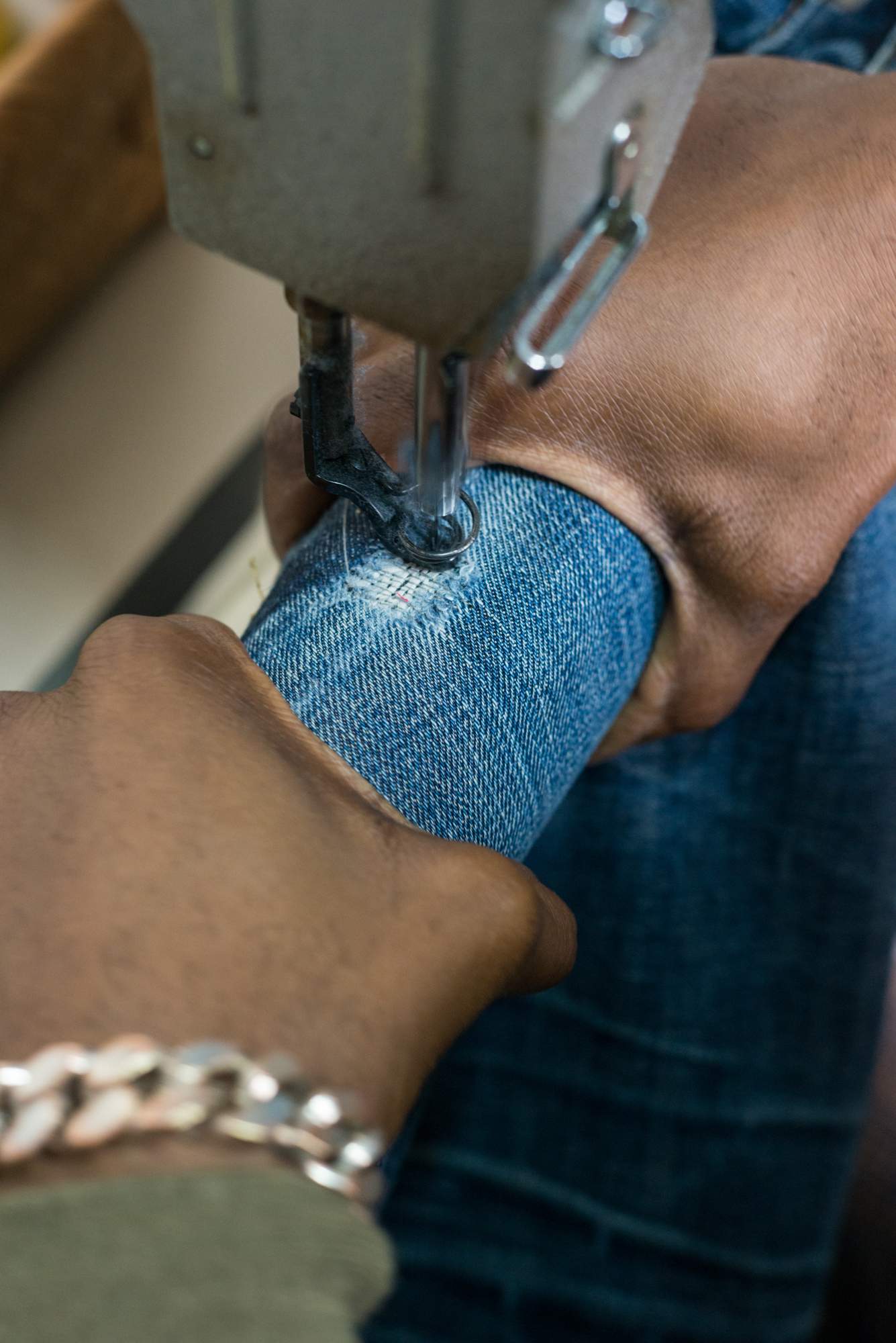 Unable to find a repair shop that could maintain the distressed effect of his beloved jeans while fixing their malfunctions, French tailor Marly Manku took matters into his own hands. "When I found that a service that could do this didn't exist, I decided to launch it," he says. So he started La Clinique du Jean in 2012. Today it provides a lifeline for all kinds of vintage and much-loved jeans with which his clients – collectors as well as passionate denim-wearers – cannot bear to part.
Following his training with a Savile Row tailor, Manku cut his cloth at Levi's before settling in his studio just outside of Paris in Ivry. With his Union Special sewing machine he stitches tears and enlarges or shrinks jeans for a bespoke fit. An expert at reviving clothing from military gear to workwear, he offers tailored customer service too: he will not only collect a garment but also deliver it a week later looking almost as good as new. Though a hard worker, his advice to entrepreneurs is: "Take a break – you'll be more effective." When he started his business, Manku explains, he "barely stopped for several years. Even when I wasn't working I was thinking about the business. I thought that kind of dedication was good but I ended up making mistakes because I was exhausted."
He is also proud to have kept the company manageably small. "[I like] the ability to make quick decisions," he says of being his own boss. "You don't have to get approval from lots of different people before you do something." 
lacliniquedujean.com
Lesson learnt: Not every business needs to completely change the world but if every fashion firm or new venture had Manku's sustainable credentials, then that world would be a better place.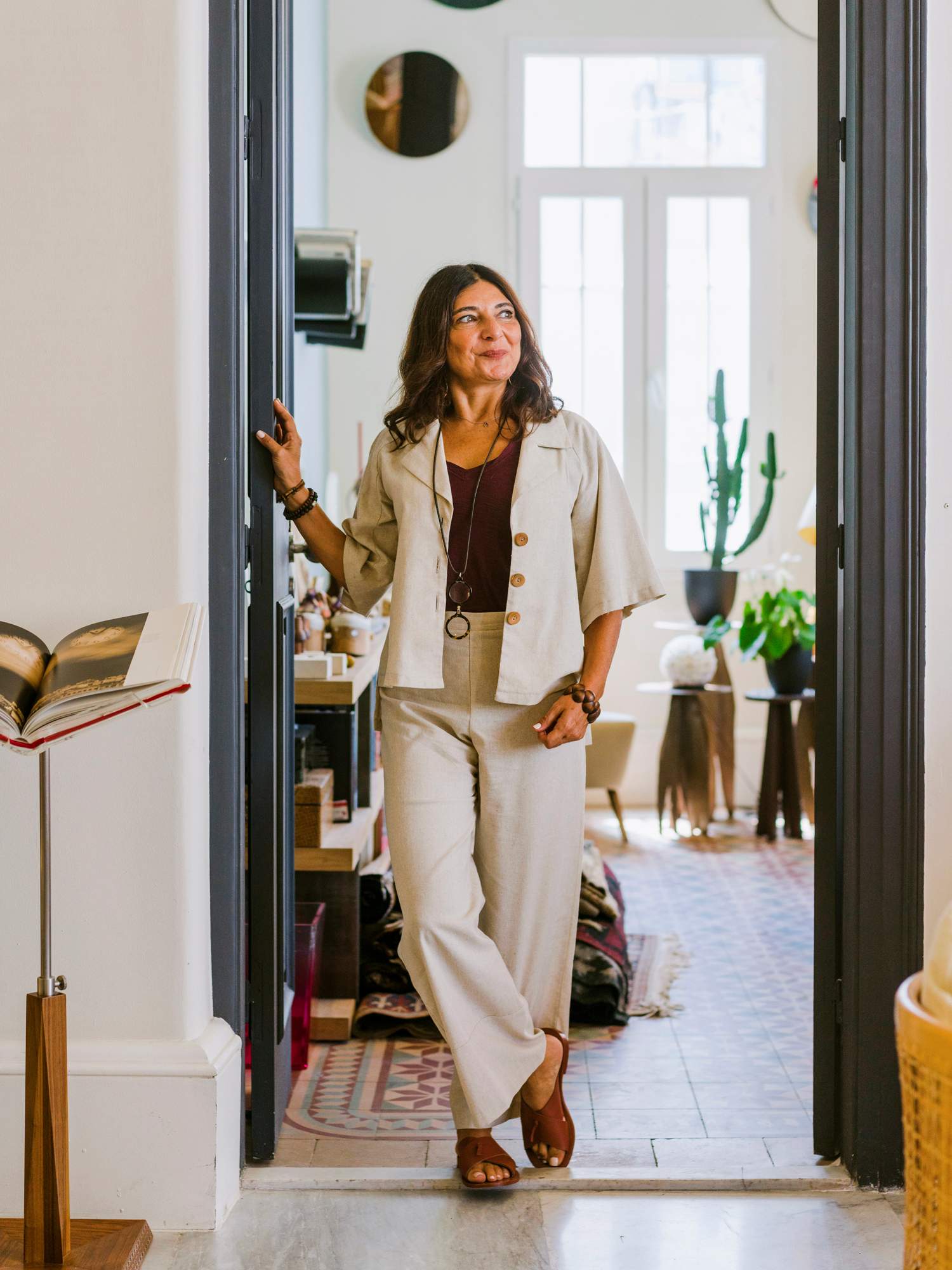 The furniture-designer with a positive vision of modern Arab identity.
When Nada Debs moved to Beirut in 2000, she discovered that there was a lack of furniture made there that honoured the area's rich craft heritage. The Lebanese designer, who grew up in Japan, where her family runs a textiles business, filled this gap with a new aesthetic in which clean lines and extravagant patterns collide. "I look at the region's beautiful craftwork and apply it to contemporary forms," says Debs. "My furniture gave me the answer to my identity crisis, which was torn between Japanese and Arab cultures."
Debs's studio in a large 1930s mansion block had to be completely overhauled after the 2020 port explosion. The building, with its Carrara-marble flooring and terrazzo tiles, is now back in a shape that's empathetic to her work's character. "Designing furniture has shown me that you can apply opposing elements and the hybrid will work," she says. "I want to push the boundaries of craft in my region."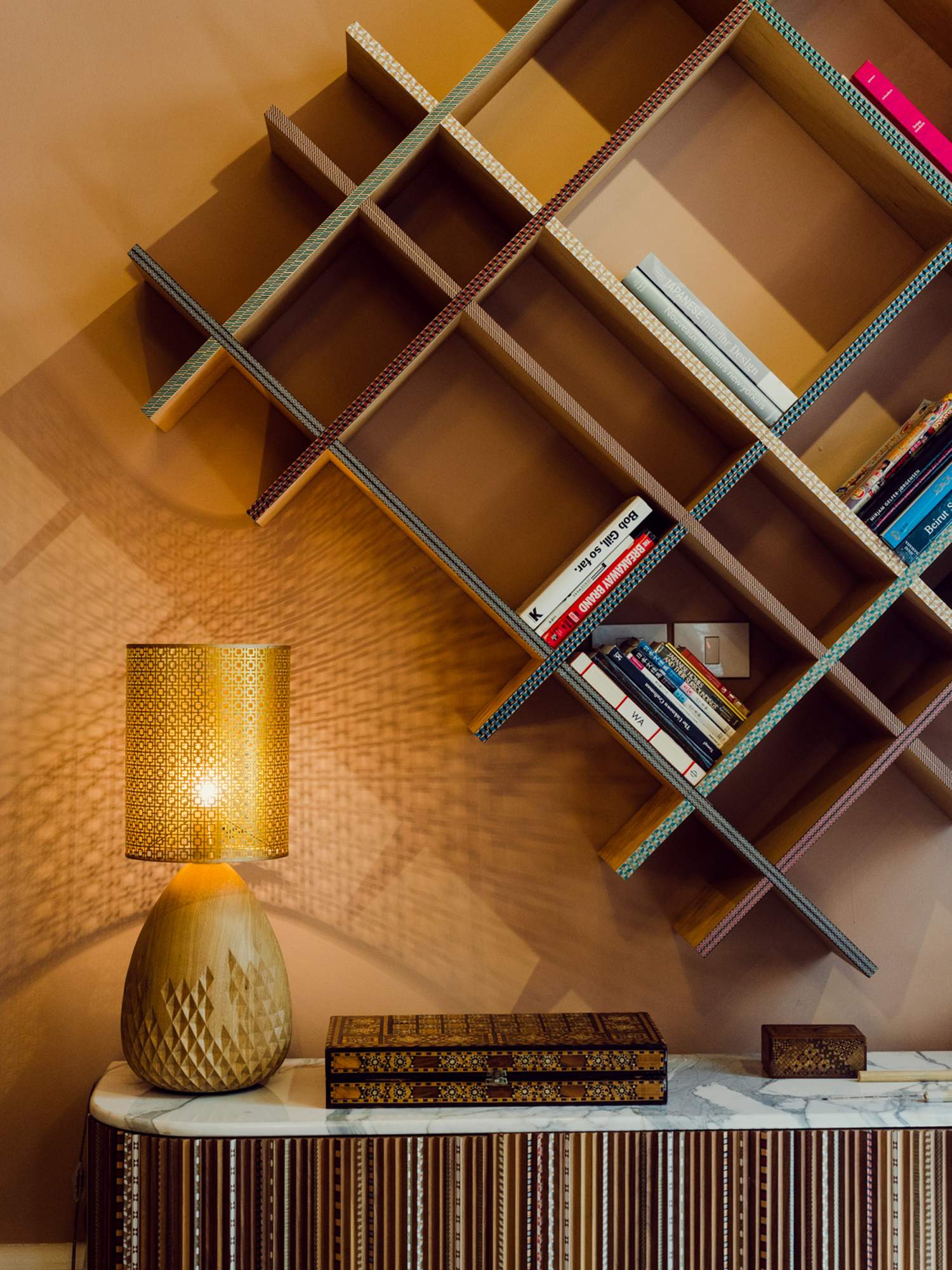 What was the idea behind your studio?
By the time I had moved to Beirut, my work was instilled with the importance of heritage in design. I was curious about Middle Eastern craft and experimented with it, ultimately creating a new identity in Arab design that I call "neo-Arabian".
Who are your customers?
We have many different types of customers. My clientele tends to be cosmopolitan: I sell to expats and foreigners who love the idea behind the brand. I also work with embassies, government offices and institutions, because for them this represents the idea of the modern Arab identity.
Why has it been important for you to continue to produce in Lebanon?
The skills involved in Lebanese furniture- making are a dying craft, so we must bring the craftspeople work to keep it going.
nadadebs.com
Lesson learnt: Pursuing her own aesthetic inclinations that were forged by her cosmopolitan upbringing, Debs has come up with a new style that captures modern Arab culture. You don't need to be a purist to create something authentic.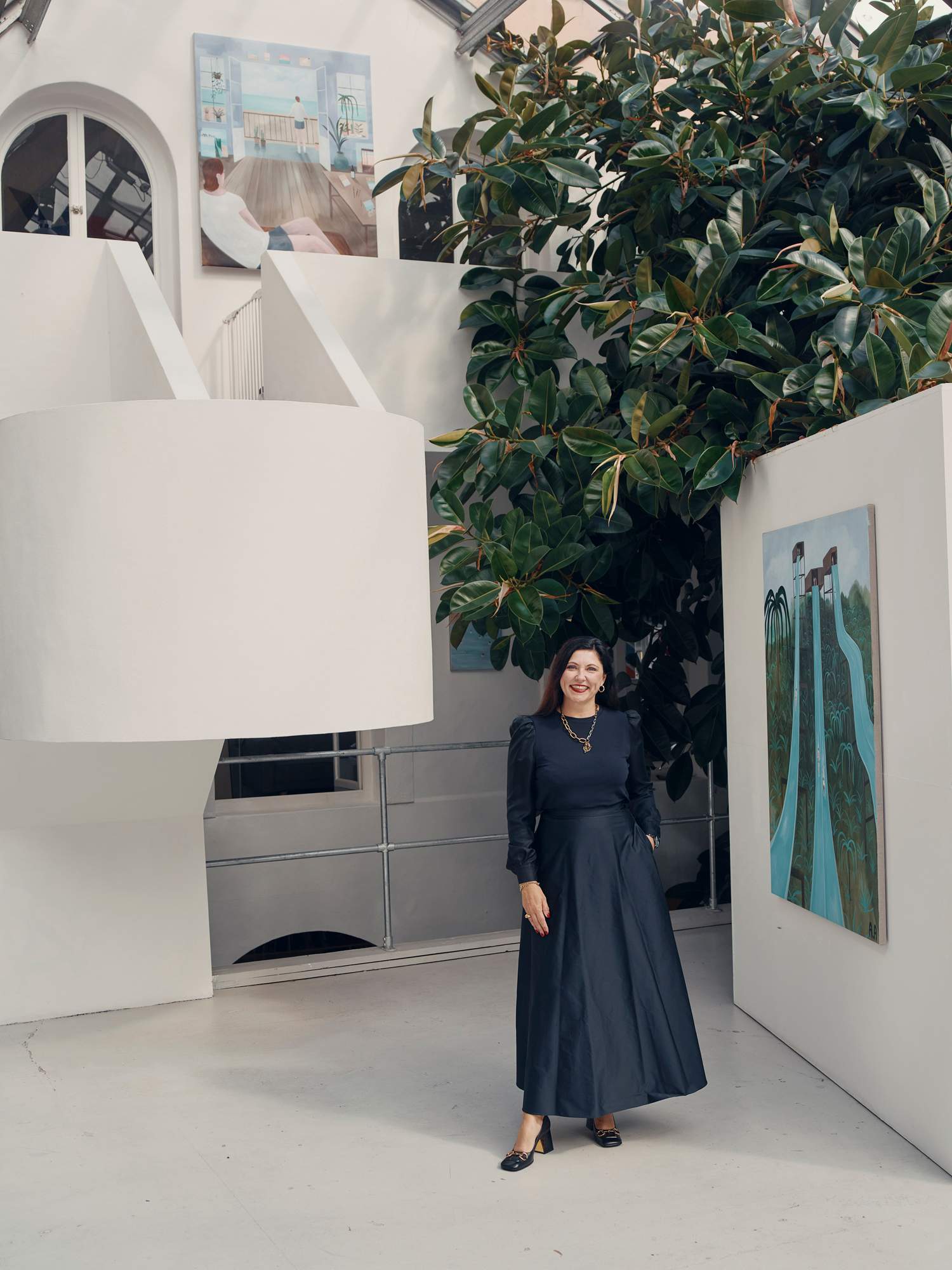 24.
Kristin Hjellegjerde
Kristin Hjellegjerde
The gallerist who made a splash by taking the path less travelled.
Stories of industry outsiders who go on to run internationally renowned galleries aren't frequent in the art world. But ever since she opened her first outpost in Wandsworth, south London, in 2012, Norwegian-born Kristin Hjellegjerde has gone against expectations. "People were, like, 'Good luck down there,' but it was all I could afford," she says from her airy space in London Bridge, her second outpost in the city, which opened in 2019.
Hjellegjerde studied literature, criminology and history and worked jobs ranging from modelling to property sales in New York, Los Angeles, Singapore and Bangkok before moving to London. It was here that she finally decided to pursue her passion for art. "If I worked for somebody else I would have had to start at the bottom so I decided to open my own gallery," she says. "I had worked in real estate in New York so I knew I was good at selling."
This no-nonsense approach has helped her to amass 41 artists, many of whom have stayed with her since day one. Hjellegjerde specialises in up-and-coming creatives and her shows now frequently sell out within days. But money was initially tight; it took about six years for the business to become profitable. "Nobody knew who I was," she says. But her perseverance paid off. "If I had allowed myself to have a plan B, I would never have succeeded."
While many of her competitors are experimenting with pop-ups in locations close to holiday destinations for the wealthy, Hjellegjerde has decided to invest in two new ventures that are not on the art map. First, she has taken over a derelict German castle. "The whole place was run down. But it was a win-win situation because the owner needed us and we needed him," she says. Then, last summer, she transformed a former shrimp factory in Norway into another new space; the opening show sold out before she could even hang it and the gallery now receives about 100 visitors a day. "I just want to build great connections: it's about having a great life and my artists having a lot of joy when they present their work," she says. "Be nice and generous and something good will come out of it."
kristinhjellegjerde.com
Lesson learnt: Don't let a seemingly tough-to-crack industry scare you off. If you are determined and brave, you can carve out your own space. Sometimes it's the least predictable ideas that yield the best results.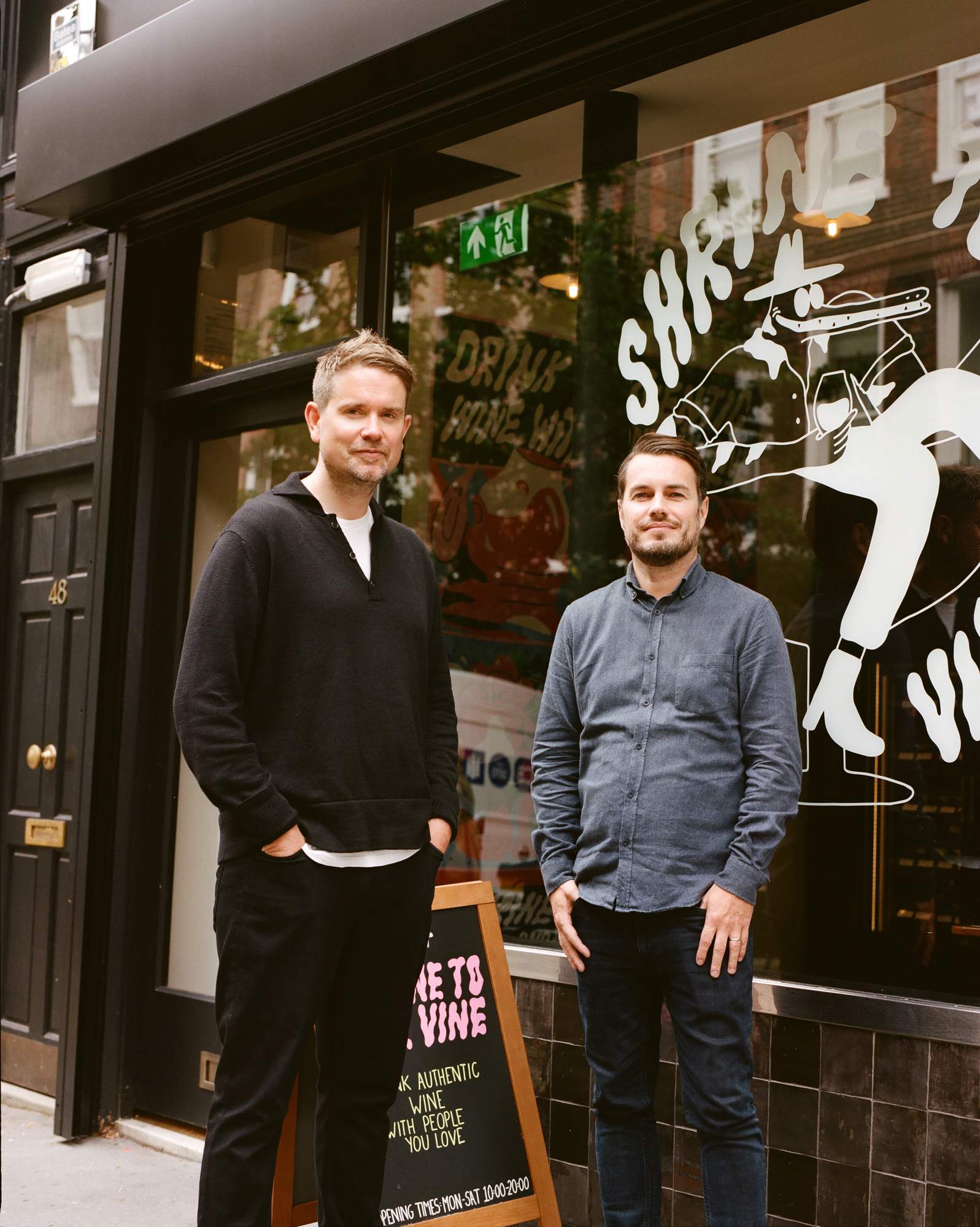 25
Dan Keeling and Mark Andrew
Noble Rot
A magazine has grown into restaurants, a wholesaler and a shop.
In 2006 Dan Keeling was managing director of Island Records. He was based in an office on London's Kensington High Street but found himself spending a lot of his time in the nearby wine shops. Mark Andrew, a Mancunian whom Keeling describes as having "more front than Blackpool Pleasure Beach", was working in one such establishment and the pair bonded over their love of wine. Neither knew at the time how their meeting would influence their careers but their shared passion led them to found a magazine in 2013 with the stated aim to "de-twattify wine".
That magazine, Noble Rot, swiftly grew into a business that includes a restaurant on Bloomsbury's Lamb's Conduit Street, which opened in 2015, and another in Soho that launched in 2019. By telling the stories of the wine-making community in their magazine and in their book, Wine from Another Galaxy, published in 2020, the pair forged strong bonds across the industry. This allowed them to start a wholesale company, Keeling Andrew & Co, which now supplies the trade and provides lesser-known wine-makers with a platform for selling their bottles in London's best bars and restaurants. But they weren't done there.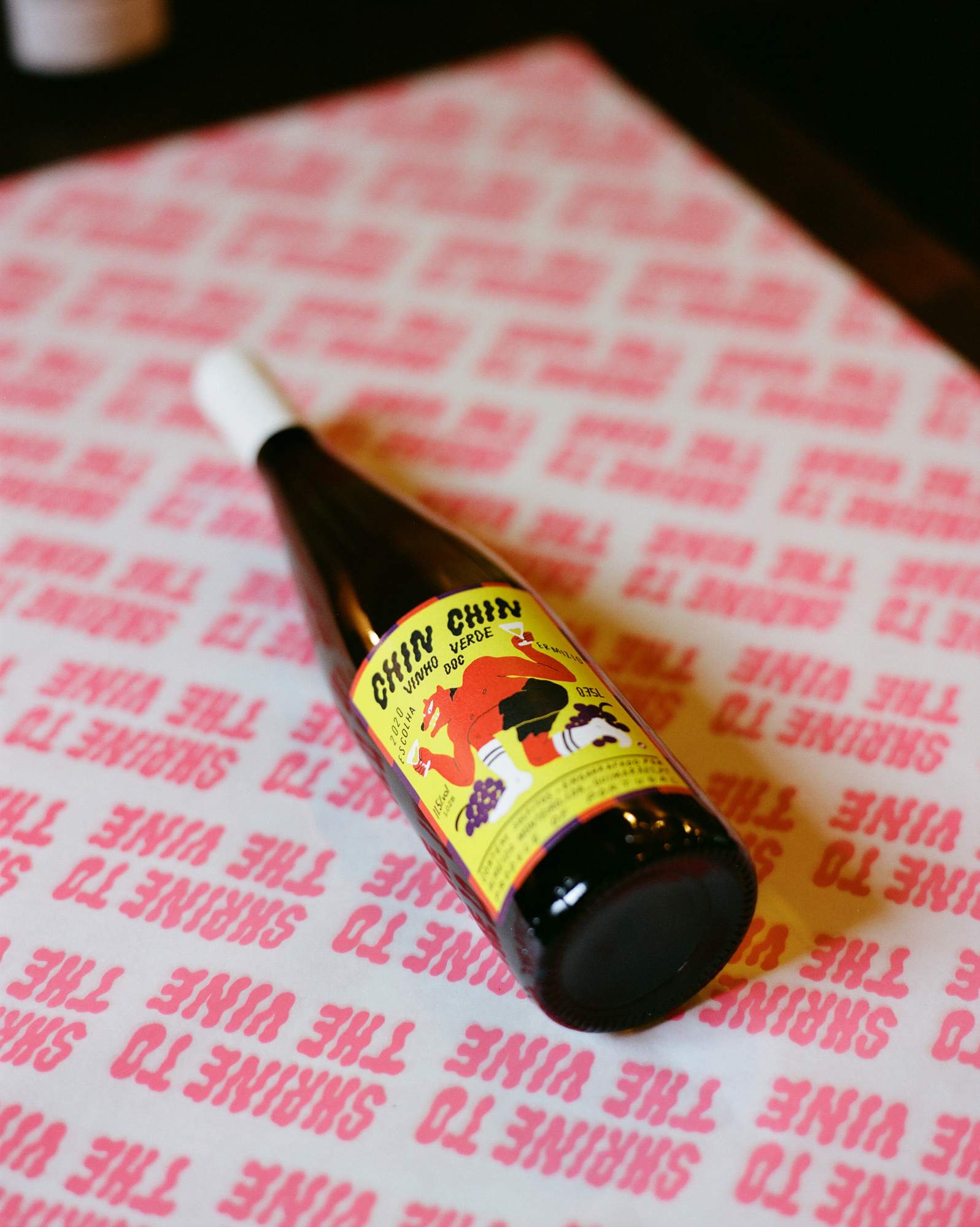 "The pandemic spurred us into action," says Keeling, explaining their decision to open a new wine shop called Shrine to the Vine, close to their first restaurant on Lamb's Conduit Street, earlier in 2020. "It was a good time to negotiate and we love old buildings." The pair signed a lease on a former bike shop in June, before tapping Steven Saunders of London-based interior design practice Fabled Studio to transform it into a more welcoming space.
Despite their expertise and passion for learning about wine and meeting the people who make it, Keeling and Andrew wear their knowledge lightly and still fizz with enthusiasm when discussing an old Latour or a punchy Umbrian sagrantino. "Opening a restaurant taught us to cater to everyone," says Keeling. "That means both the 80-year-old who just drinks claret and the 20-year-old hipster who wants to try natural wine." As for the pair's own preferences? "We're still exploring," says Keeling.
noblerot.co.uk
Lesson learnt:
You don't always need a plan. This pair quit stable jobs to start a passion project that grew from publishing to restaurants, a wholesale business and a shop. Their good taste and enthusiasm helped to guide the expansion. "We just love wine," says Keeling.
Photographer: Ben Quinton, Alex Crétey-Systermans, Ivar Kvaal, Ben Clement, David Vaaknin, Ben Roberts, Lasse Bech Martinussen, Stephanie Fuessenich, Kyle Johnson, Kohei Take, Jack Orton, Dan Wilton, Victor Garrido, Tali Kimelman, Luigi Fiano, Jake Dockins, Banjamin Rasmussen, Stephanie Fuessenich, Sean Marc Lee, Laurel Golio, Benjamin McMahon, Jonas Opperskalski