Business toolkit / Global
All the right moves
We profile founders and firms that have nimbly switched direction or grasped novel ideas and tapped new markets. Plus, the reads that you never knew you needed and hot tips from top CEOs.
1.
Go full circle
Meet the businesses cutting waste and ramping up reuse in the circular economy. We learn about the Londoners turning the tables on the old ways of doing things, and making both healthy profits and attractive products along the way. 
2.
Get out more
Seattle-based bike and ski-maker Evo knows how to get close to its customers. The retailer is building itself an impressive property portfolio, recently finishing a housing development with homes and more for fans of the brand.
3.
Turn the page
When it comes to the business of the business book, most titles can be a tad tedious. Our solution? We've taken a tongue-in-cheek look at the entrepreneurial titles we'd like to see written and the notable niches we'd gladly read about.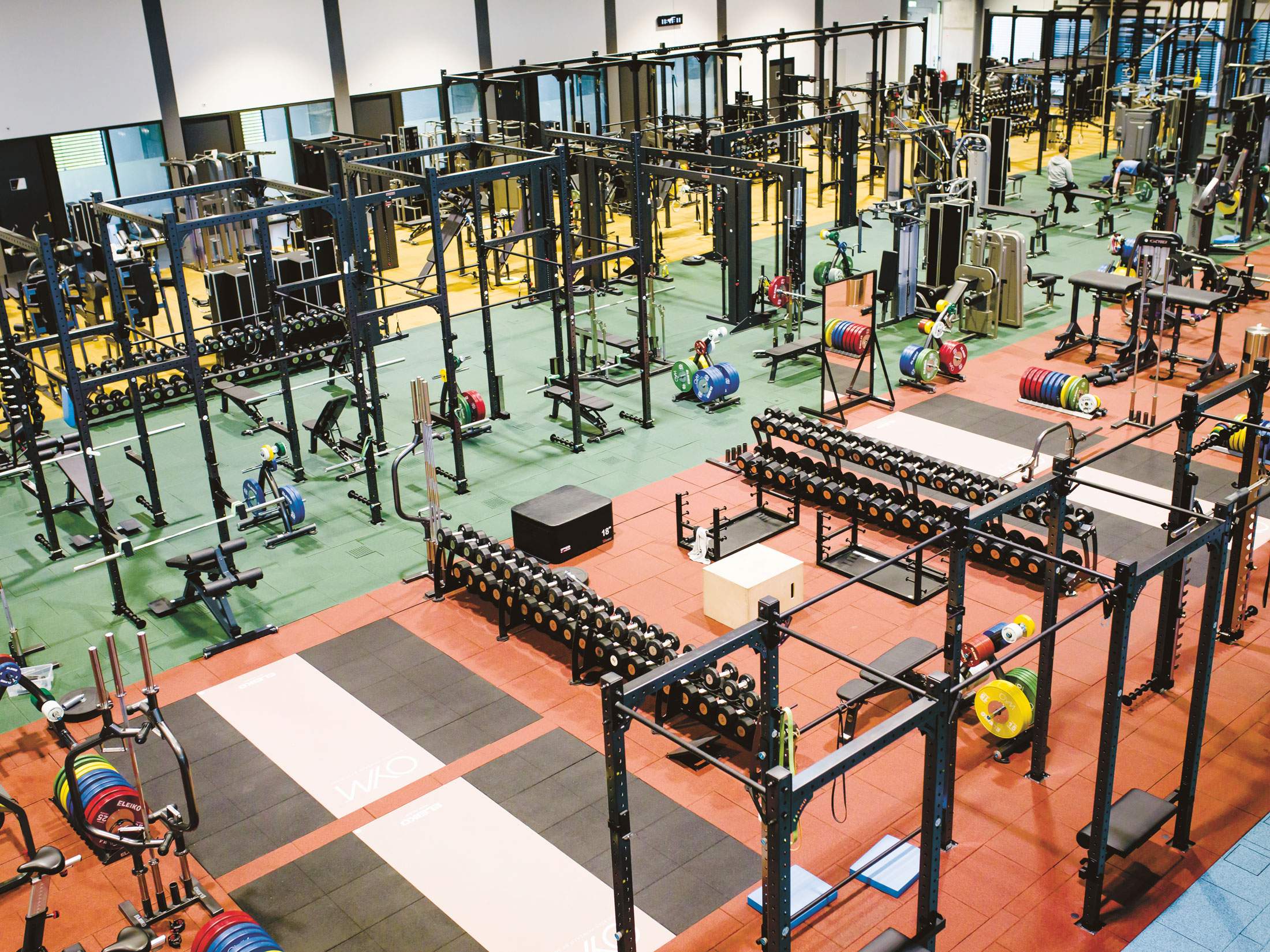 ---
Home win
The Swiss facility giving members a taste of top-flight sports training
The training programmes of leading professional athletic clubs (think football, hockey and basketball teams) are often kept top secret to give them a winning edge. Despite this highly competitive sporting market, Hans-Peter Strebel, a Swiss pharmaceutical entrepreneur and president of ice hockey club Eissportverein Zug (evz), is sharing his secrets to success with competitors, solo professional athletes and teams competing in events that lack the financial pull of more lucrative sports.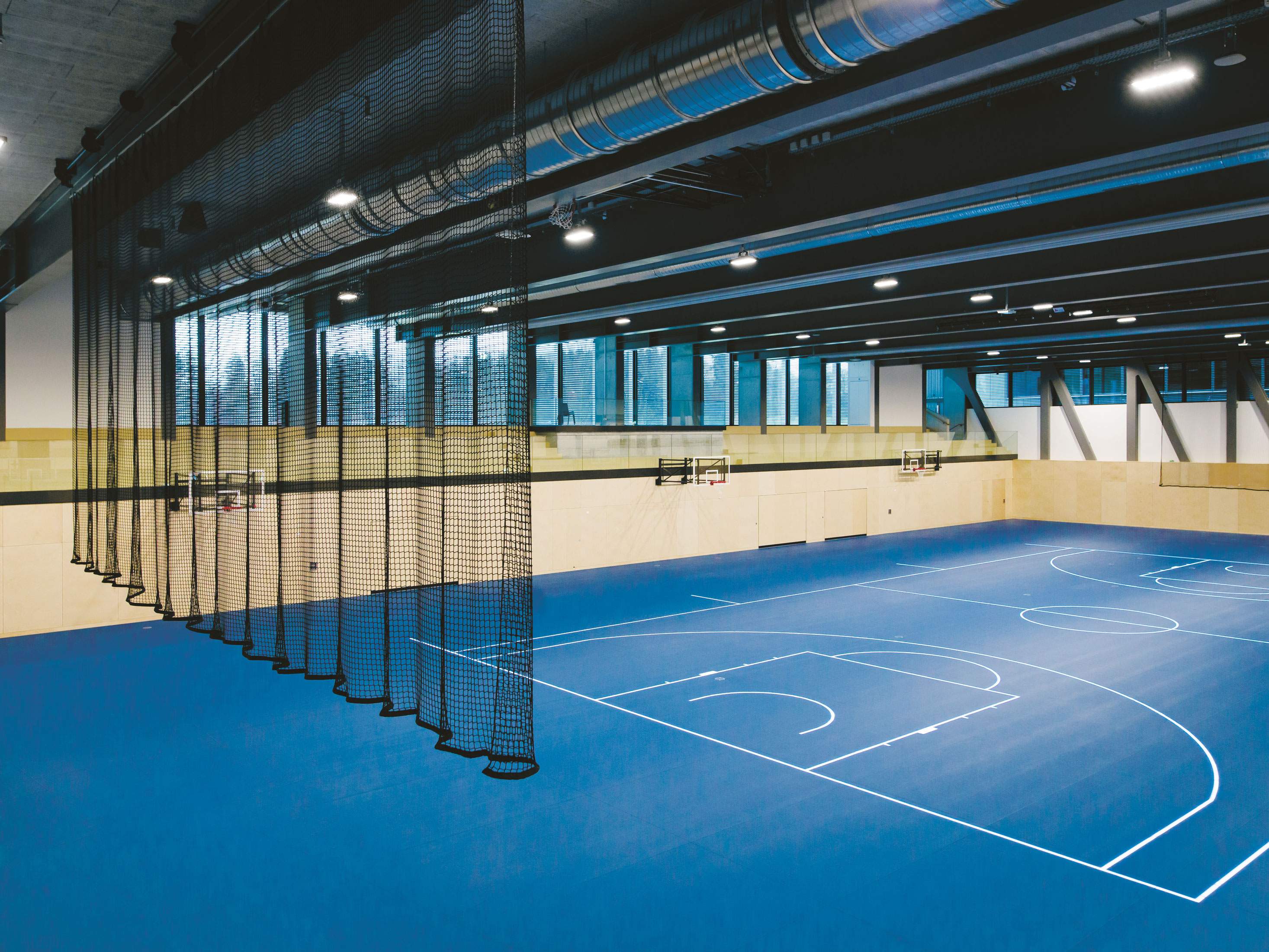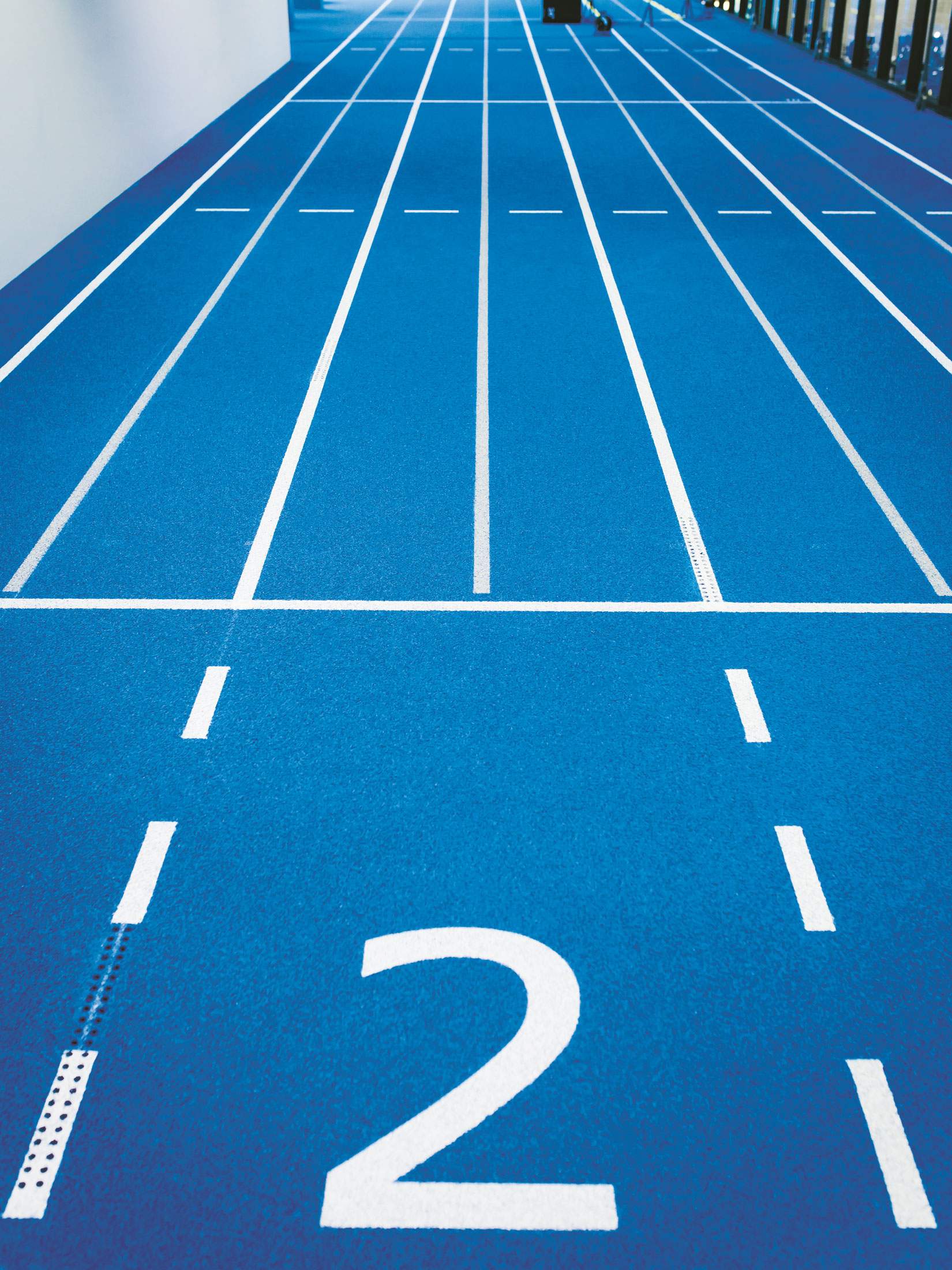 How? Well, through oym – short for On Your Marks – in Zug, Switzerland. Its facility an hour from Zürich enables Swiss athletes and teams to access high-end training. Strebel's initial plans for the centre that has since become oym was to create a training base for evz but the idea evolved to include other professional and semi-professional athletes."I originally wanted to enable young players at evz to have continuous development, from juniors to the top level," says Strebel. "But as we were visiting several sports-training centres in Switzerland and abroad [as part of the research for the enterprise], we realised that we wanted to help elite athletes in general."
In its short life since launching in 2020, oym's clients have included the Swiss women's handball team (which, prior to oym opening, was faced with the decision to professionalise or fold) and bobsleigh pilot Michael Vogt.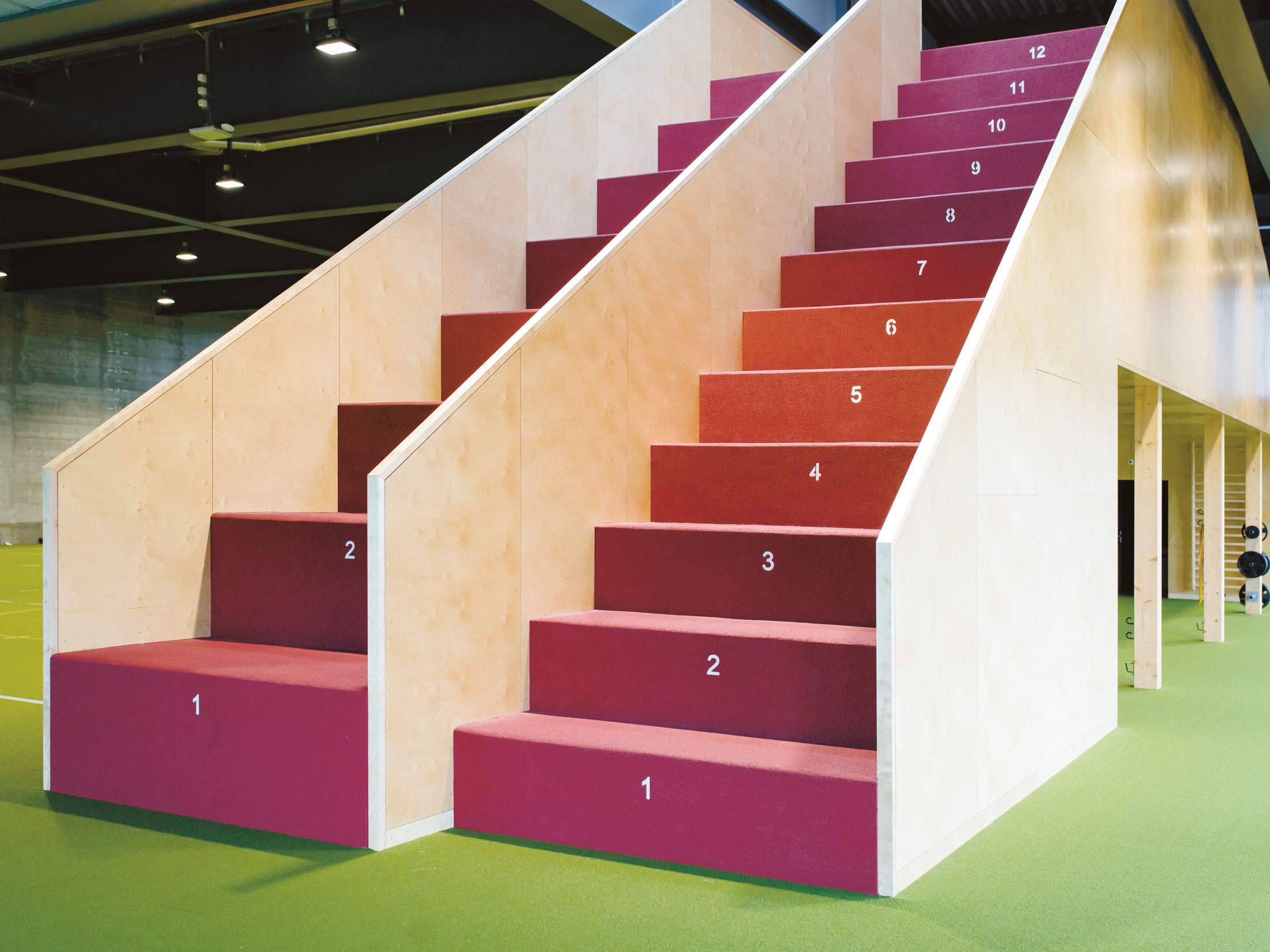 To tap into the benefits of oym, individuals and teams need to have a Swiss Olympic Card (meaning that they are close to the qualification requirements for entry to the Games) and be willing to pay between €25,000 and €35,000 for a year. And while the price might sound steep, the benefits are significant. oym members are given access to chefs who oversee nutrition plans, physiotherapists and rehabilitation experts. There's also an ice rink, athletics hall, gym, stair ramps, a sprint track and "turf" area, where the athletes train and are coached by the centre's performance directors, who meticulously track every aspect of the sessions.
"Normally, when athletes and teams are training, they'll do a detailed test every three to five months," says oym's Andrin Studerus, who takes monocle on a tour of the facility. "But between those tests, it's hard to know how you're progressing. This approach means that every training session delivers data, which can ensure that the athletes are on the right track."
It's a point of difference that Strebel is keen to stress. "Anyone could build the training infrastructure," he says. "But the fact that there are scientists here who are involved in developing solutions tailored to individual athletes is unique."
This, he says, is what sets oym apart, and why there's interest for the model to be replicated abroad. Though tight-lipped on the subject, the oym team says that there are ongoing discussions with overseas investors keen to franchise the concept. It's high praise for any business venture – after all, imitation (or franchising) is the highest form of flattery.
Toolkit takeaway 
Kept private, oym could have given the founder a competitive edge. But opening up the concept to other athletes and potential competitors paved the way for more income, to be ploughed back into the enterprise.
When new opportunities present themselves, entrepreneurs must weigh up their options: curb their enthusiasm or take a chance? For these seven companies, a change in trajectory ended up making their fortunes.
1.
Tiffany & Co
USA
The iconic US jeweller started as a stationery shop and "fine goods emporium" in 1837 in New York. The first day's sales total? $4.98. It wasn't until 1853, when a customer pointed out the handmade jewellery that owners Charles B Lewis and John B Young were wearing, that it changed tack. Its 2021 revenue: €9bn.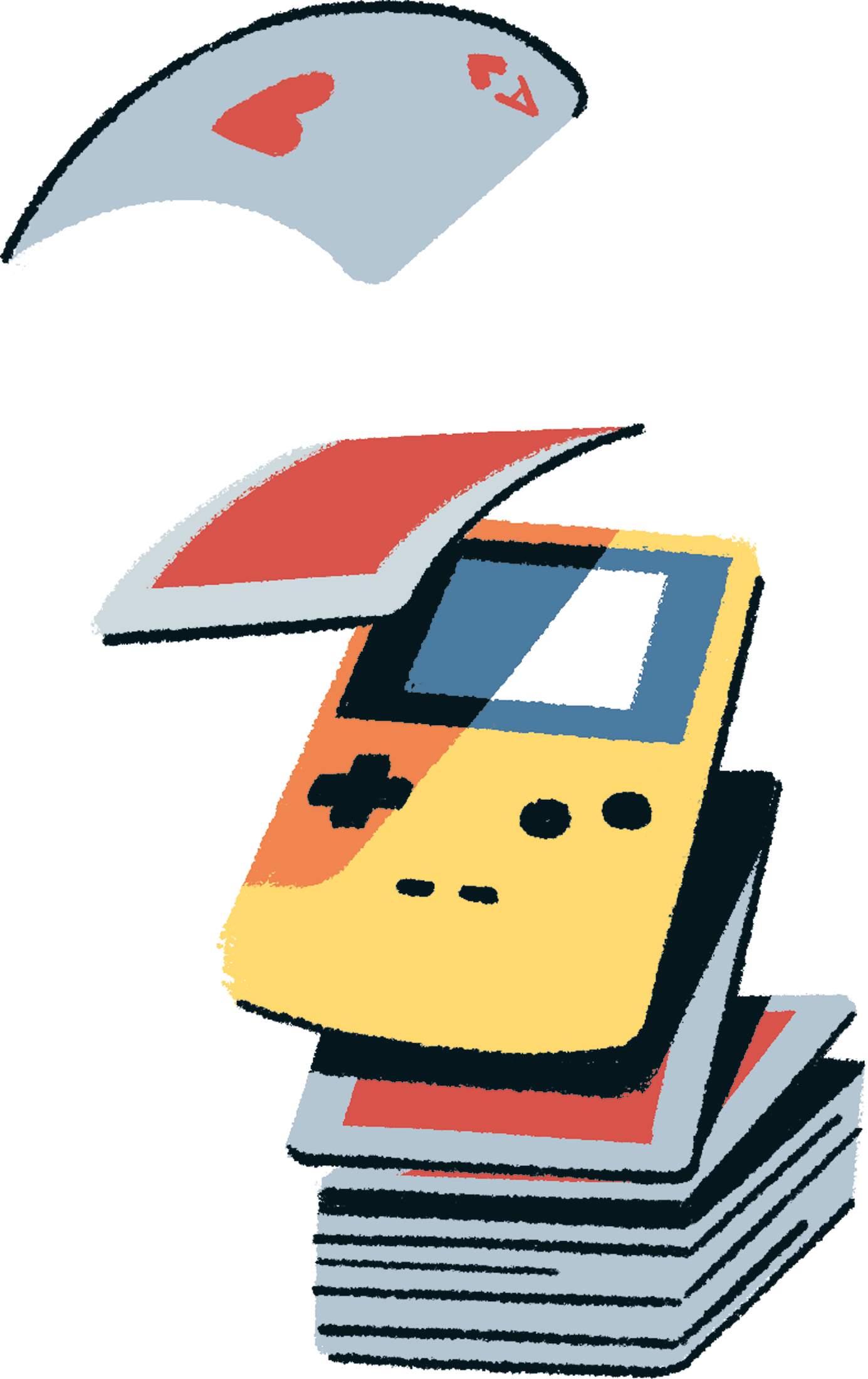 2.
Nintendo
Japan
Back in 1889, Nintendo was a humble playing-cards manufacturer before it shuffled the deck. When the world of electronics opened up new entertainment possibilities in the 1960s, Nintendo acted quickly after a string of failed ventures and diminishing sales. The firm introduced Magnavox Odyssey, one of the first major games consoles, in 1972 and last year pulled in €15bn.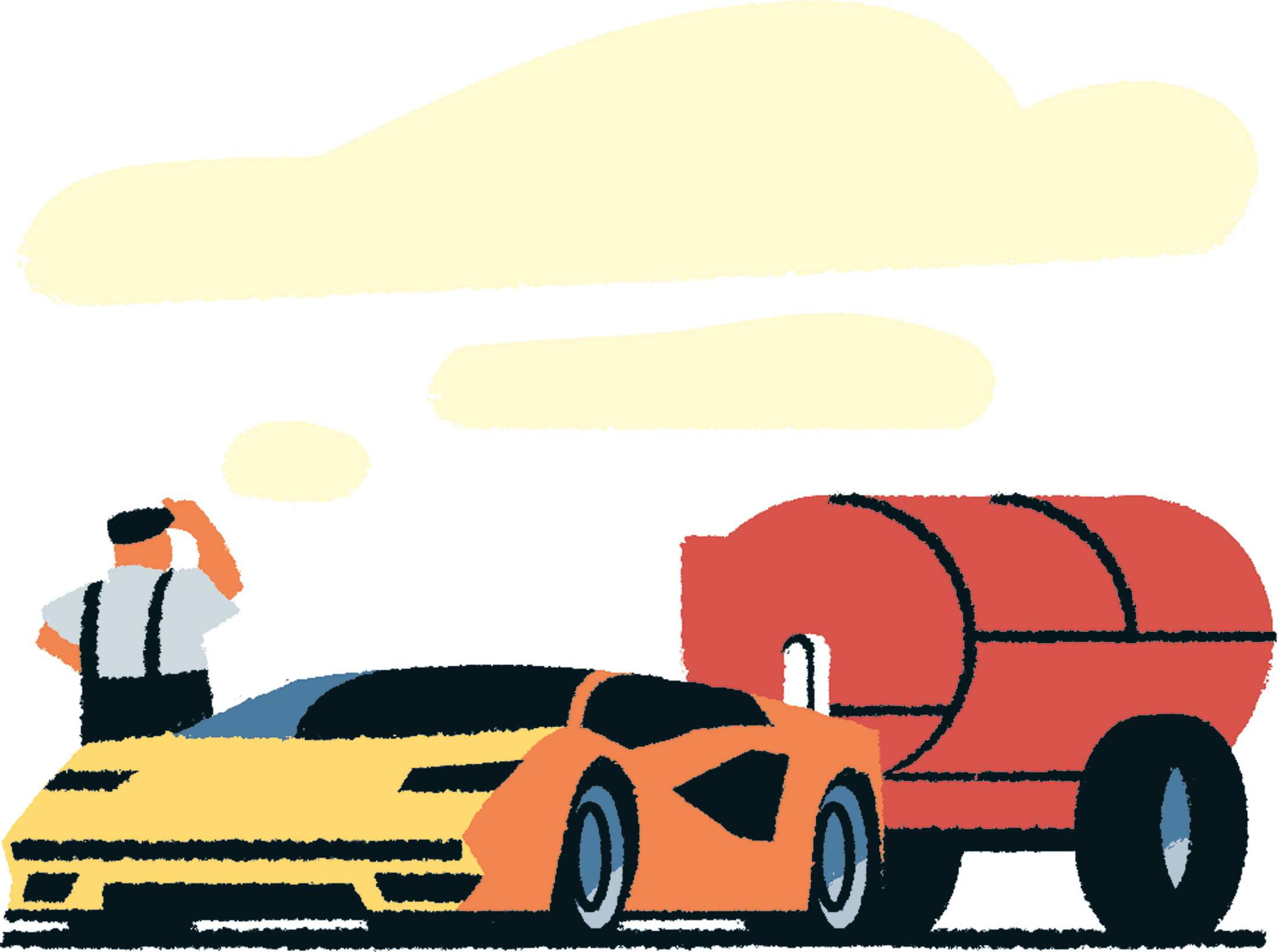 3.
Lamborghini
Italy
Engineer Ferruccio Lamborghini started off making tractors for his father (and later for family friends) to use in rebuilding postwar Italy's agriculture. As his designs evolved in the early 1960s, his focus shifted to cars. Today, the renowned marque makes €1.95bn a year.
4.
Play-Doh
USA
Play-Doh was first sold in the 1930s as a cleaning agent that could remove coal residue from wallpaper. As oil and gas furnaces became more popular in the 1950s, demand dropped and the firm struggled until the Cincinnati-based owners heard about a teacher using the clay in arts and crafts classes. The addition of colours created a wildly popular putty.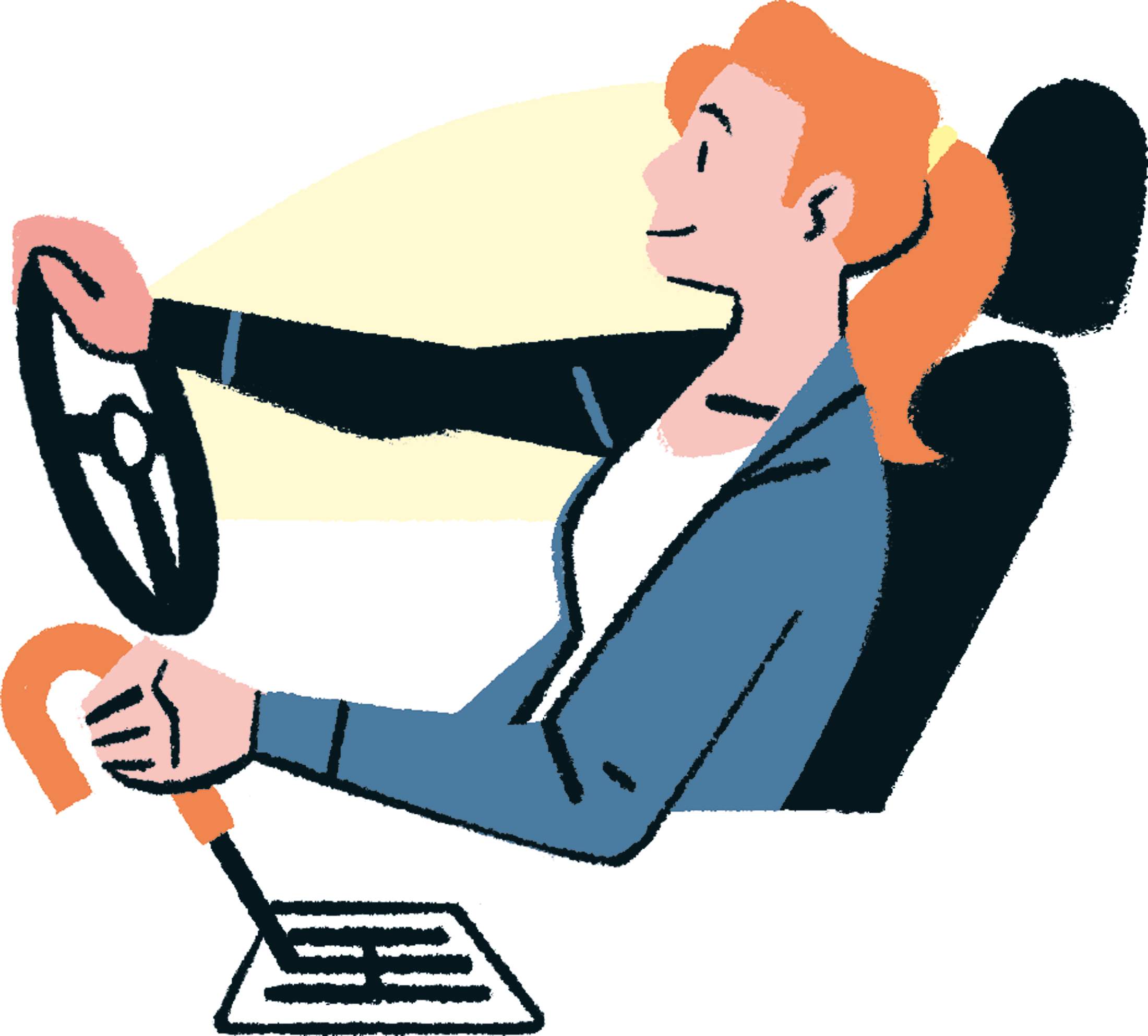 5.
Peugeot
France
The Sochaux-based car-maker started out in 1810 as a manufacturer of coffee grinders and steel components, such as umbrella frames. By the end of the 19th century, however, the firm was applying its knowledge of grinding gears to engines. Peugeot's latest financial report confirmed a turnover of €84.5bn.
Toolkit takeaway
These five firms should remind even the most surefooted ceo to roll with the market and grab opportunities. Stay nimble and open-minded, especially if that involves a leap from souped-up tractors to supercars.
Take my advice 
Ben Jones 
co-founder and ceo of mandala group, singapore
After more than a decade in finance, Ben Jones left to launch hospitality and development company Mandala Group, with offices in Singapore, Japan and Indonesia. He shares his thoughts on career changes and running a tight ship.
1.
"The crucial thing is the team. That's why we do regular team-building initiatives. A happy crew provides the hospitality standards that you'd expect.
2.
Becoming an entrepreneur and building a business can be a long, tough road. You have to beat your own path. That won't happen overnight. It will be stressful but you have to be aware of that, be patient and focus on your vision. Make a 10‑year plan, even a 20-year plan.
3.
Too many people with entrepreneurial ability stay in their comfort zone and don't pursue an idea because of the risk. If you believe in it, you should always make that leap of faith."
---
Monuments to industry
Global
Some small towns owe their existence to an industry and locals are only too proud to celebrate it. Others, however, are beholden to the firms that helped to form them. This can reveal itself in several ways, from annual parades to the name of a place. Alumínio in Brazil, Tabaco in the Philippines or Gas in the US state of Kansas (we're assuming it's the fuel variety) are leaders in this regard. Other towns, however, build artworks dedicated to their industries; it's a celebratory approach that offers an extraordinary visual reminder of what keeps the towns ticking. With this in mind, here are five of our favourite monuments to trades that have shaped their towns.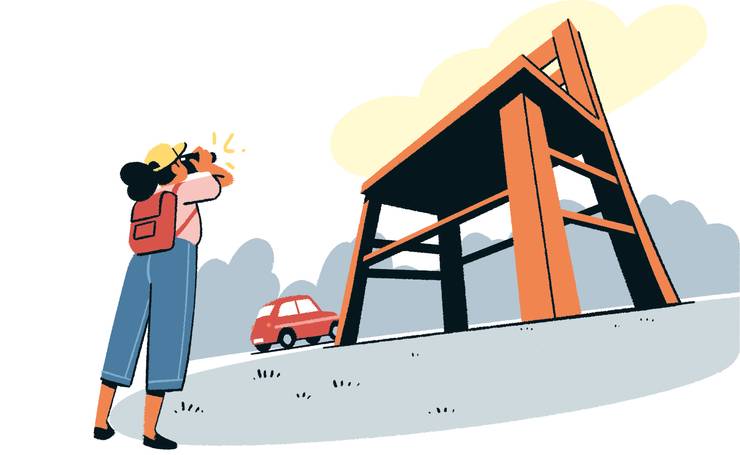 1.
Duravit Toilet
Germany
Duravit is a leading manufacturer of designer bathrooms. It has called the Black Forest home since 1817 and gives back to the region through various projects, such as the installation of state-of-the-art public toilets in the town of Titisee. Our favourite of its contributions, though, is a 12 metre-high loo that it created in Hornberg, designed by Philippe Starck. Visitors can climb to the top and enjoy sweeping vistas. How's that for a perch with a view?
2.
Memorial
USA
Commercial, recreational and tribal fisheries on the US Great Lakes are collectively valued at more than $7bn (€7bn) annually in turnover and support more than 75,000 jobs. Many towns claim to be the heart of this industry but Kalkaska, Michigan, secured that status by playing host to the National Trout Festival and building the National Trout Memorial – a 5-metre-long trout that appears to be leaping from a pond in the town centre.
3.
Evolution of Textile
Tunisia
Ksar Hellal is dubbed Tunisia's textile capital. To assert this status, artist Abdelfattah Boussetta was commissioned to design and make a sculpture that represented a moving piece of cloth. Completed in 1997, the work is topped with a dove that Boussetta says represents the forward movement of the industry in Ksar Hellal and the creativity of the sector.
4.
Udine Chair
Italy
For years, a 20 metre-high chair stood on a roundabout in the tiny Friuli town of Manzano. The area is home to many high-end furniture manufacturers, including Mattiazzi and Calligaris, and the piece was meant to symbolise the significance of the region, appropriately dubbed the "chair triangle". Sadly, a lack of maintenance meant the seat had to be dismantled – a reminder that even furniture made in a region renowned for its quality needs care.
5.
Fork ofVevey
Switzerland
The village of Vevey, on the shores of Lake Geneva, shares a proud association with food giant Nestlé. The company's HQ is here, as is Alimentarium, a food museum with a permanent Nestlé exhibition. As though this were not enough of a celebration, an eight metre-high fork has been installed in the lake itself, as a physical marker of the town and its industry.
Toolkit takeaway 
Investing in a town can take many forms – celebrating local businesses with artistic installations can help to put them on the map. But be sure to look after your community before building an idol to your industry. 
Take my advice 
Roxanne Varza
director, station f, france
Iranian-American Roxanne Varza is the director of Station F, the world's largest start-up campus. Based in Paris, the incubator has helped to raise €1.8bn in funding since it launched in 2015, with nearly €500m in the first half of 2022 alone. Varza shares some advice for founders.
1.
"I encourage entrepreneurs to think about the 'why' of their business. There's so much hype around having your own company that some people just do it because they think it's cool."
2.
"Running a business is hard. You don't often read about the difficulties (though now, with the economic climate, maybe you do). You don't see the struggles, especially in the early years, which is what we see at Station F. Ask yourself if you're ready for a marathon."
3.
"Think about why you are the right person for that business: what sets you apart? What makes you special?"
---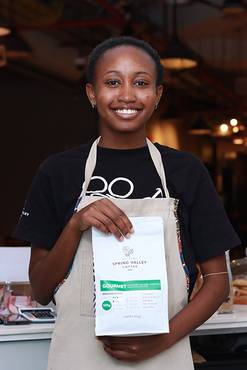 Clean bean
A coffee roaster becomes Kenya's hot new thing
In 2018, while casting around for a new venture following the sale of his Nairobi-based pizza business, Ritesh Doshi would walk his dogs from his home in the Kenyan capital to a local café, Spring Valley Coffee. 
"They served the best coffee in town and were dog-friendly so it became a daily ritual," says the former investment banker and lse graduate. And when the owners wanted to sell, Doshi bought the business. "I knew nothing about coffee except that it was a growing market," he says.
"Spring Valley Coffee's approach has resonated with wholesalers and customers, and it can now be sipped in 150 locations"
With a view to slowly expanding, Doshi began looking for farmers to buy beans from beyond the ones that Spring Valley Coffee was working with at the time of acquisition. It was a tough task: in an industry with a questionable track record on working conditions and environmental damage, sourcing beans responsibly was a challenge. But Doshi rose to it – and then went further. He has partnered with seven co-operative and small producers, pays a premium – sometimes 15 per cent above the going rate – and helps in other ways (he's built wash stations for female farmers).
It's a move that has resonated with wholesalers and customers: Spring Valley Coffee can now be sipped in 150 locations across Kenya and has seven of its own cafés. Doshi's approach is a reminder that growth doesn't have to come at the expense of quality or responsible production. "Business has to be about more than just profit," he says. "It has to have purpose too."
Toolkit takeaway 
Wake up and smell the coffee: a business that demonstrates that it is investing in quality and responsibly sourced products can appeal to savvy customers and clients, making for a loyal following and a mean cup of joe.
---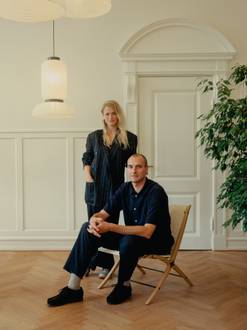 Danish renaissance
Reviving the family firm
Continuing the legacy of a family firm is challenging after the founders have moved on. It's a situation faced by the families behind Hvidt & Mølgaard Furniture.
The Copenhagen-based company was started and run by Peter Hvidt and Orla Mølgaard-Nielsen between 1944 and 1975. Now it is experiencing a rebirth led by the founders' families and their grandchildren, Kasper Mølgaard and Malene Hvidt (pictured).
"It's different from setting up a new company because it's in the framework of our heritage and the designs that already exist," says Mølgaard. It's a sentiment that Hvidt agrees with when we meet the duo just prior to the reissue of Hvidt & Mølgaard's iconic X Chair, the seat's first commercial production in decades. "They created everlasting designs so we didn't feel that we had to go in and reshape or modernise our heritage," she says.
The families began working on the revival in 2016, delving into the company's archive. "What was really important was making long-lasting furniture. If you look at the originals, they are still functioning today," says Mølgaard. They eventually entered into an arrangement with Danish furniture maker &Tradition, which produces the new pieces. 
It's an impressive turnaround for a company that was dormant for decades. It's also a reminder that when reviving a heritage business, it's worth recreating the original hits. "We didn't restart Hvidt & Mølgaard for the money," says Mølgaard. "We just wanted people to experience how great the furniture is."
Toolkit takeaway 
Whether you're reviving a family restaurant or storied furniture brand, breathing new life into old favourites – be it a classic recipe or a renowned chair – can be smart route to renewed success.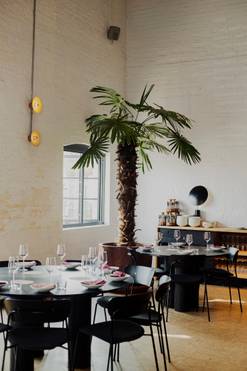 Virtuous circle
Why saving your neighbour's waste is good business
With the afternoon sun shining on the newly refurbished warehouse buildings of Hackney Wick, the long-overlooked London neighbourhood could pass for a buzzy corner of Sydney or Brooklyn. "There are so many nooks to explore," says Marta Zabik from urban planning studio Tapestry, who's on hand to take us on a tour of the businesses involved in a new circular-high-street programme. The concept, Zabik says, is straightforward: champion companies in the area that are working towards a closed-loop system by limiting single-use items, sharing resources or by re-purposing waste from neighbourhood businesses to make new products. "The idea is to help people discover the sustainable businesses that are already closing the loop."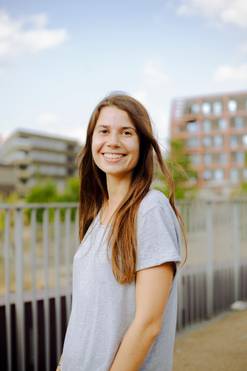 The initiative is supported by the Hackney Wick Fish Island Community Development Trust and Tapestry, which facilitate connections between the enterprises involved. It is helping to shape Hackney Wick as a hub of ecological innovation, with that ever-elusive sociopolitical goal of creating a sense of community.
For proof of concept, Zabik points to Refill Therapy, a zero-waste shop
founded in 2021. Here manager Seb­astien Gherghel explains that a range of its products – dog treats, for example – has been made from oats discarded during the beer-making process at the nearby East London Brewery. "We have so many connections with the other smaller companies in the area," says Gherghel. Another business with similar connections is restaurant Silo, which has partnered with a potter who turns its leftover glass vessels into sleek ceramics.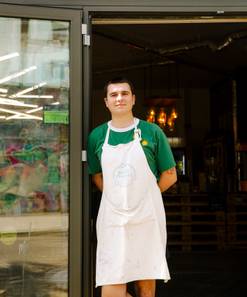 Founded by chef Douglas McMaster, Silo sources its produce directly from foragers, farmers and fishermen who limit waste with reusable containers, such as old-fashioned milk and cream pails. Through a resourceful approach to cooking, 95 per cent of the food ends up on diners' plates with the remainder sent to compost. "It becomes an obsession – you can't unsee waste," says McMaster. This led him to contact Maltese potter Mark Ciavola, who moved his Potter's Thumb studio into the restaurant's canalside location in 2021. Here, Ciavola repurposes Silo's used bottles into clay, a process with a patent pending. 
"If we can show that a closed-loop system can be both lucrative and create beautiful products, that's a game-changer"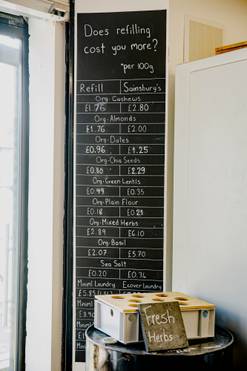 "There's so much discarded glass, it's important to create this blueprint," says Ciavola. The result speaks for itself: earthy green and cool-grey tiles and plates that retain a glassy sheen are used throughout Silo. "If we can demonstrate that a closed-loop system can be both financially lucrative and create beautiful products, that's a game-changer," says McMaster. "We're trying to achieve excellence here. We need to work harder than other restaurants to prove that an environmentally focused, circular business doesn't have to compromise."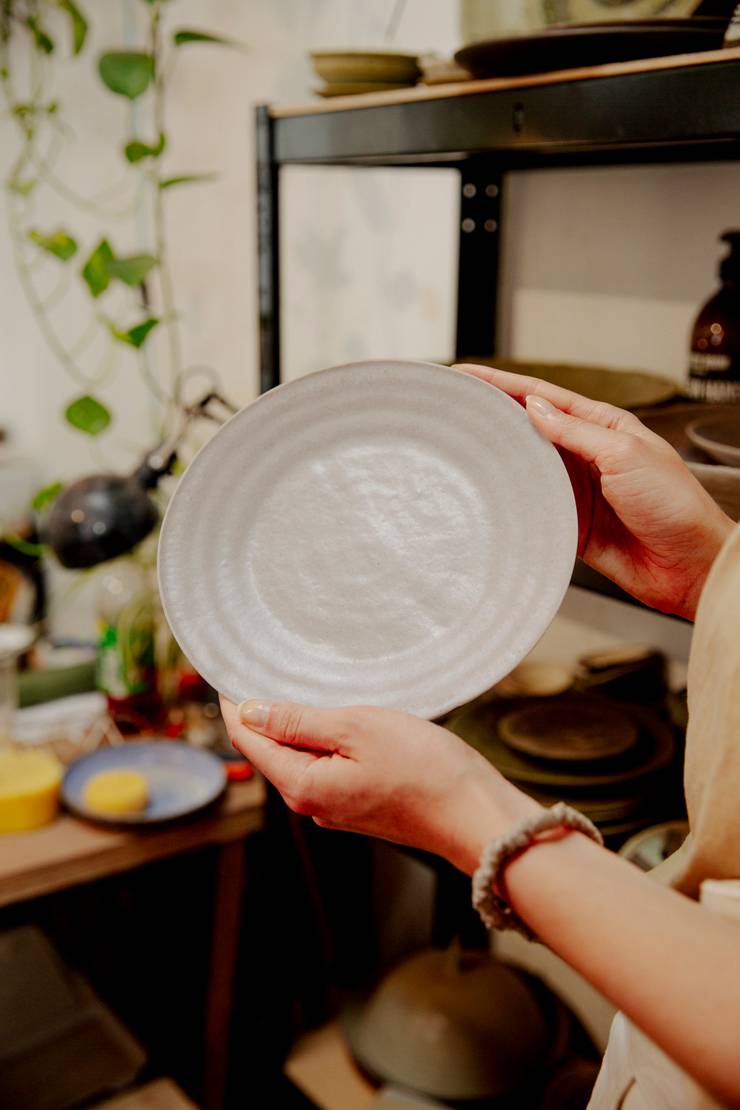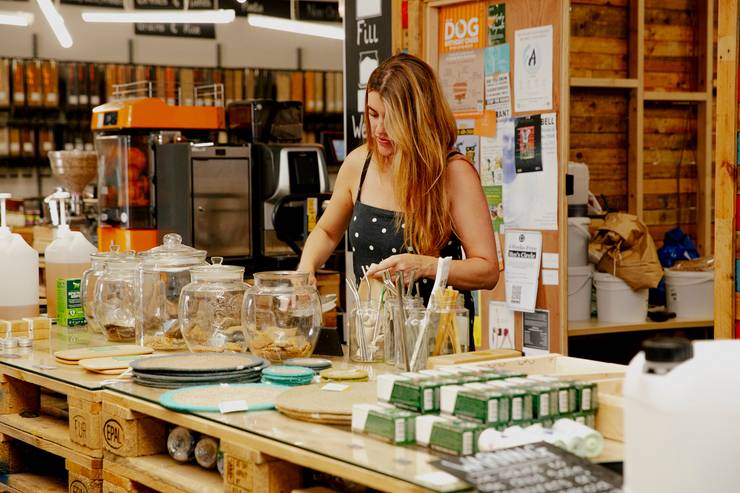 Here's hoping that Silo, Potter's Thumb and the likes of Refill Therapy's ongoing success can help make the point. And, in the process, inspire other neighbourhoods to follow suit.
Toolkit takeaway
By rallying together, businesses can create a circular economy that reduces waste and overheads. A happy by-product? When businesses work hand-in-hand, community bonds are strengthened too.
Moving mountains
An uphill battle to build a neighbourhood around a business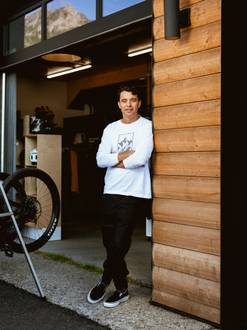 In Snoqualmie Pass, a mountain town an hour's drive east of Seattle in the Cascade mountains, a steady stream of hikers and mountain bikers are returning from alpine tracks. On this sunny morning they enter a renovated century- old firehouse that's home to a café, a grocer and a co-working space, part of a new mixed-use neighbourhood called The Pass Life.
Several greet Bryce Phillips (pictured) as he eats breakfast on the café terrace. A former professional skier, Phillips is the founder and ceo of Evo, an outdoor-equipment retailer that has grown over 20 years to now include bricks-and-mortar properties covering outdoor recreation, retail, hospitality, travel and culture.
"Evo is really an outdoor-experience business," says Phillips. "Retail is still the primary economic driver but we're looking to deliver a suite of experiences globally that are unlike anything else. If you have a passion to get outside, then we want to physically be there with you."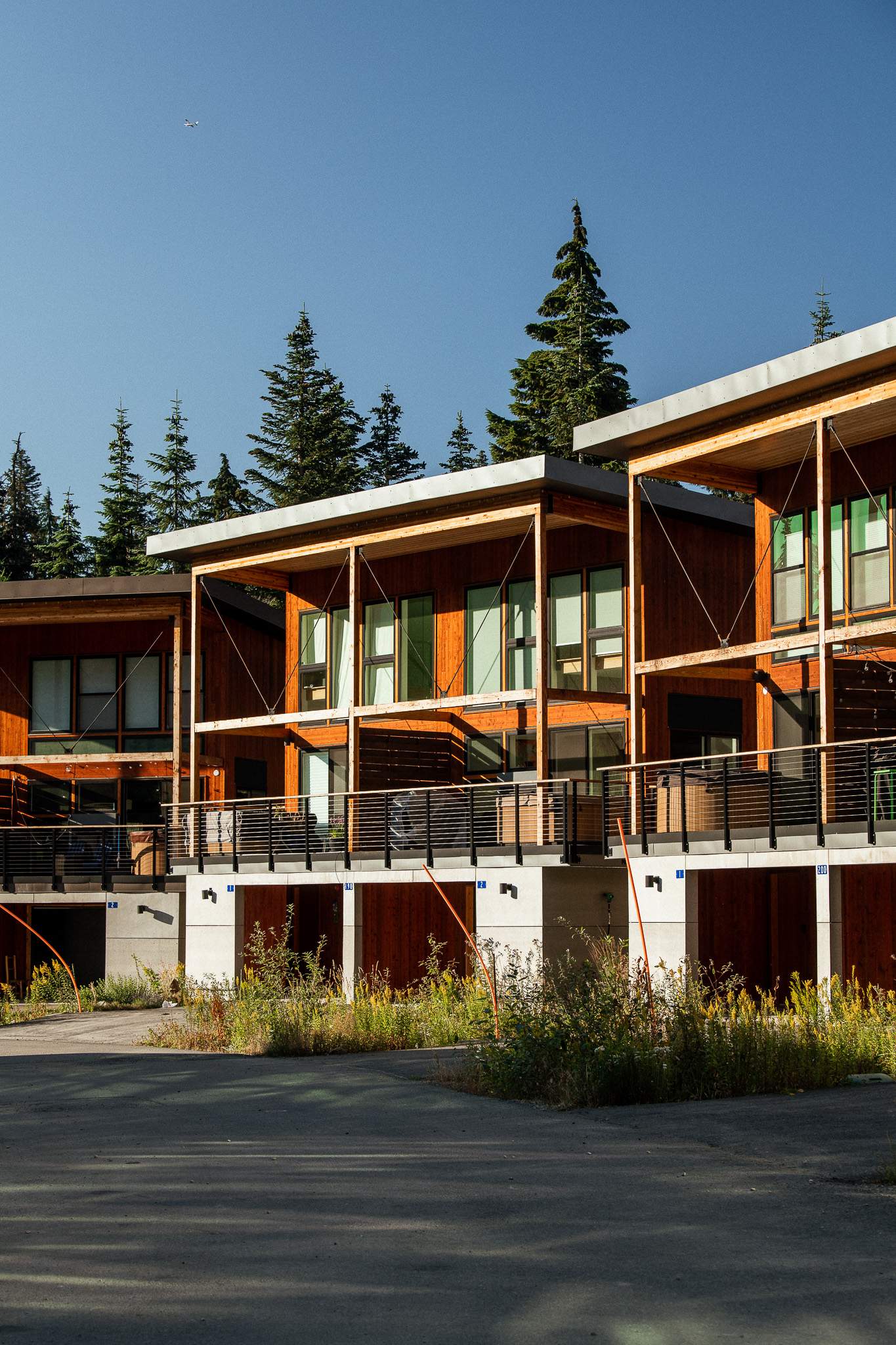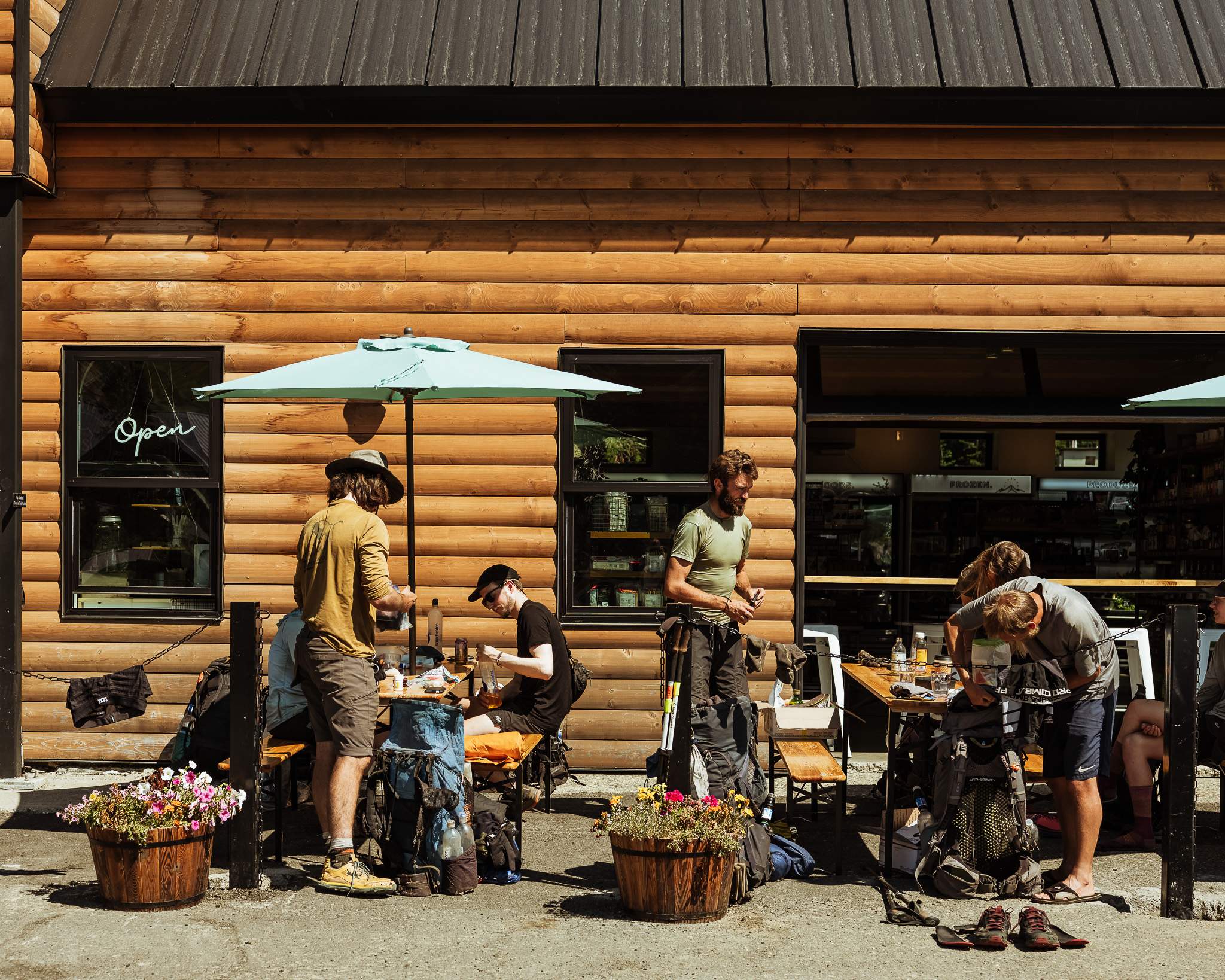 It's no surprise that the morning crowd greeting Phillips is a mixture of customers and employees but also friends and neighbours, since he decided to buy a chalet in Snoqualmie Pass in 2004. Used as a company retreat space, it prompted Phillips to purchase another home to live in with his family and was the genesis for The Pass Life. Here, under the direction of his property development arm Evolution Projects, he has built an environment for Evo enthusiasts to not only gather in shops and hospitality spaces but live too. The development includes a brewery and restaurant, an Evo satellite shop, a US Forest Service ranger station and 50 new homes – perfectly capturing Phillips' ambition to be where his customers are.
For those familiar with Evo, building homes as an extension of the brand shouldn't come as a surprise. Since 2013, Phillips has overseen expansion to urban markets in Denver and Portland, and opened satellite shops in mountain towns such as Hood River, Oregon. He has also acquired shops at Canadian resort Whistler and Japanese ski spots Furano, Haukba and Niseko. Another new Evo offering, Campus Salt Lake City, includes a hotel, skate park, climbing gym and restaurant. It's a model that Evo plans to replicate in Seattle and Tahoe City, California, as part of its vision to, as Phillips says, "create centres for the community to come together through customer-facing businesses". The result? In 2021, $201m (€199m) in revenue.
Evo's properties are often renovated industrial buildings – a 1910 mattress factory in Seattle, a 1927 auto building in Denver, an 1890s Salvation Army building in Portland and a 1935 inn at Lake Tahoe. Phillips sees their value as anchors for Evo's retail experience and knows that the outdoor adventure crowd is less one-dimensional than they appear. Yes, they are keen to hit the trail, but they can also appreciate a heritage building brought back to life with creative design. Evo's shops include spaces for exhibitions, film screenings, live music, talks and education classes on subjects such as avalanche safety. The physical draw is clear: in Seattle, 40 per cent of orders are for in-store pick-up.
"Whatever your line of business, you have to come from a place of being passionate about it," says Phillips. "We enjoy seeing and being a part of human connections. Customers can see whether the effort comes across as sincere or if it's just about bringing people together to sell more. They will always know if it's authentic." Given that Phillips is willing to live in one of his developments, we'd proffer that Evo's offering is.
Toolkit takeaway
Selling online is cost effective but founding a town isn't. Despite this, Phillips established a neighbourhood for like-minded people (and fans of his brand) to meet, mingle and live.
In case of emergency...  
When the going gets tough, a trusted ear is key to success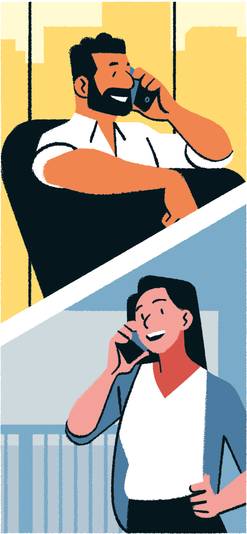 Even the canniest of entrepreneurs need someone they can call  on for advice, insight and fresh thinking in an emergency. We asked five high-fliers and innovators to tell us who they turn to when things go south and share a little of the wisdom from their trusted confidantes.
Florian Idenburg, Dutch architect and co-founder of SO–IL, USA
"I am fortunate enough to be able to turn to friends who operate in completely different professions, such as Charles van Es, who is chief sales officer at coconut water brand Vita Coco. He is removed from the day-to-day work of so-il and his advice allows me to look at things from a bigger perspective."
Lyn Harris
Co-founder of fragrance brand Perfumer H, UK
"I go to my family, including Christophe – my other half and ceo – because he's wise and we've been through lots together. His best tip? Stay focused on what you're good at."
Philippe Zuber
CEO of hotel group Kerzner International, UAE
"My sons Arsène and Archibald are part of a trusted group of people with whom I discuss ideas. They give me outsiders' opinions, which provide me with diverse perspectives."
Joyce Wang
Founder of interior designer Joyce Wang Studio, Hong Kong
"I often turn to my good friend, jewellery designer Nicholas Lieou for help on how to approach sensitive topics and situations, like when to stand up for myself and stand up for the studio."
Garrett Leight
Founder of eyewear brand Garrett Leight, USA
"My father [Larry Leight of Oliver Peoples] is one of the best at getting through to me. I can sum up the many things I've been taught as: crisis creates opportunity, prepare for the worst and hope for the best."
---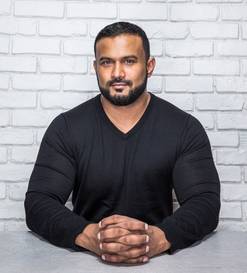 Dax Dasilva is founder of Montréal-based Lightspeed. The technology firm provides point-of-sale software for retailers and restaurants, helping them manage inventory, sell online and connect with suppliers and customers. Here, he tells monocle how an art history graduate can start a ca$2.5bn (€1.9bn) company.
Lightspeed was a software developed to work with Apple's hardware. How did you spot a gap in the market?
When Apple started roaring back in the mid-2000s, I saw that people wanted to use its products in their businesses. Apple was humanising computers but what was lacking was powerful software to go along with its hardware solutions. I realised this was a ripe area to enter and meet the needs of people who wanted to use a Mac but couldn't.
Did this inspiration from Apple come across in the software?
The first versions were like iTunes for your shop or restaurant. So when people looked at the software, they immediately felt comfortable with it. And then of course, we added really slick design.
Why is design critical to tech products?
I quit computer science at university to study art history so Lightspeed didn't come from me being a great engineer; it was about design. I worked with an icon designer in Japan and we initially sold Lightspeed on its looks, before word of mouth meant that it started selling because of its power.
For more snappy business stories and interviews, tune in to Monocle 24's 'The Entrepreneurs' at monocle.com/radio.
---
Word on the street 
Business books that should be written
As anyone whose eyes have ever glazed over while contemplating the shelves of an airport bookshop will know, the canon of business literature is vast. Some of it is probably even helpful, though it is always worth bearing in mind that the person who actually has figured out – as the title might suggest – how to make a billion euros without bestirring from their hammock is probably actually doing it, rather than cranking out large-print volumes explaining how you could (unless, of course, the production of such literature actually is their business model, in which case fair play to them).
But business books, like all self-help books, are peddling a fantasy: that if you will only do as this volume instructs, you will transcend your present misfortune and realise your dreams. All of which is easier said than done.
What is sorely lacking is a category of books that guide the budding tycoon through business as it actually is. All of the following, if anybody wants to go ahead and write them, would be valuable additions to the sum of wisdom on this subject.
---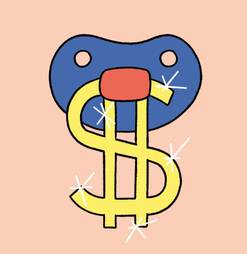 A lexicon of the currently voguish corporate cutesiness which, while it drives all right-thinking citizens to paroxysms of rage, will make your enterprise incredibly popular with the kind of people who decorate their homes with uplifting affirmations rendered in florid typefaces.
---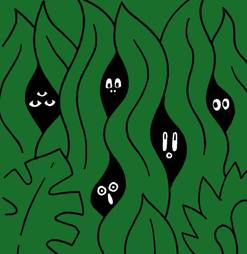 Field guide to fauna so obscure that (at time of writing) nobody has as yet co-opted them into an insufferably twee brand name or trademark. Every entry annotated with rigorous profiling to ensure that the exotic creature in question is absolutely the right fit for your exciting new laundry app.
---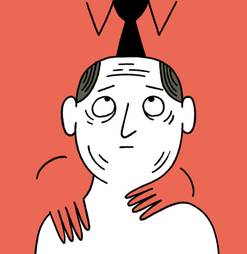 A compendium of techniques for persuading elderly and/or infirm relatives to underwrite your professional (and personal) ambitions sooner rather than later. Schemes range from rigorously rational analyses of tax breaks to unadorned psychological warfare. 
---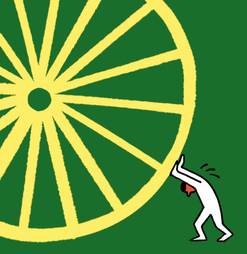 Self-help guide for those stricken – very probably with good reason – by fear that if their idea was actually any good, or even remotely plausible, or at least not obviously idiotic, someone else would already have had it. Sample chapter: "They Probably Laughed at the Wheel".
---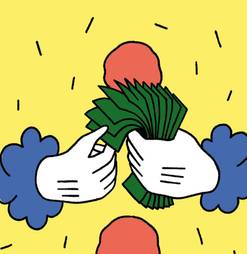 A cure for impostor syndrome in the form of heart-warming profiles of an assortment of outright dunces, flagrant chancers and just awful, awful people who nevertheless became enormously successful. You're better than these people, so you can surely be at least as rich.
---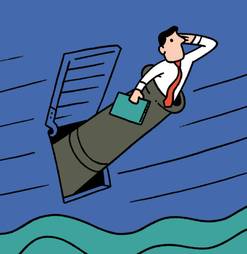 Treatise on management leaning into the buccaneering self-image often cultivated by the less bearable modern entrepreneur. A guide to transforming yourself into the equivalent of a scimitar-swishing corsair, terrorising your underlings just short of the point at which they make you walk the plank.
---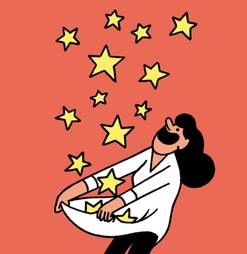 A useful exploration of how to subtly swarm online review sites with delirious encomiums to your own product or service, and vicious disparagement of the offerings of your rivals. "Five stars, better than all other books on the same subject, which are written by morons" – Goodreads.
---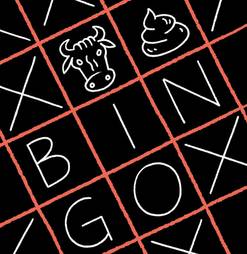 Not a book but a collection of bingo cards featuring words such as "synergy", "deliverables" and "stakeholder", which you can cross off as they come up in boring meetings. The prize, on emitting the exclamation associated with completing a row, is never being invited back.
---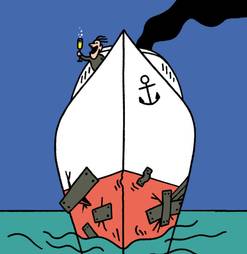 Potted biographies of entrepreneurs who swung and missed at least once before finally striking it big. The usefulness of the advice is sadly offset by an overwhelming air of smugness as contributors dictate, between rueful chuckles, tales of their early failures from the deck of their yacht.
---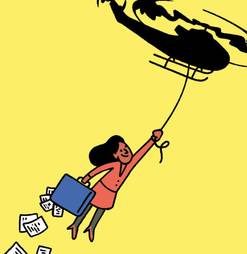 A breezy guide to discreet and/or helpfully chaotic international locations which will welcome you and what remains of your start-up capital after the tragic file-destroying fire in your accounts department that will take place sometime in the small hours of next Wednesday.
---
Kitted out   
A furniture rental service offering sustainability and style.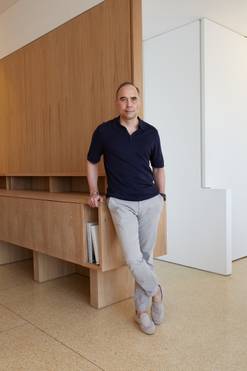 "Having been in the furniture industry for decades, you see a lot of waste in the life cycle of products," says Chanintr Sirisant (pictured)founder of Thai retailer Chanintr. In a bid to improve this and make fine furniture more accessible, Sirisant is launching a furniture-subscription company in Bangkok this autumn. Called Spruce, it will allow customers to rent items from Chanintr's stock, which includes Scandinavian brands Menu and Louis Poulsen and Portugal's De La Espada, on a monthly basis, with dining chairs for as little as €6 and sofas starting at €27.
Sirisant foresees a range of potential customers, from property developers looking to furnish rentals and show units, to savvy consumers who want a living room statement piece that will fit a tighter budget. The flexible rental structure also allows more adventurous customers to swap in new pieces monthly, allowing them to experiment and see what works in their space.
Each item is dropped off, assembled and then installed by Spruce's team. The model, Sirisant hopes, will help to counter the desire to turn to cheap, mass-produced furniture while also improving the quality of people's living spaces. "We want to make it as easy as possible for our customers to live in a nice, personalised space as quickly as possible," he says – a cause and business model we certainly admire.
---
Toolkit takeaway 
Lowering the barrier to entry for high-quality and high-end products can improve quality of life across the board. And it can be a great business model as well. Doing good can help you make good too.
Take my advice 
Kathryn Minshew
ceo, the muse, usa
Kathryn Minshew is the ceo and co-founder of The Muse, the fastest-growing US career-development platform. Every year it helps more than 75 million professionals and businesses to hire talent.
1.
"Having employees feel respected is key. Businesses have looked at how long someone has to stay in a job for them to be a net positive. A bank found that it takes nine months to make back the money spent on recruiting, onboarding and training them."
2.
"The longer that someone works in a company, the more they accrue valuable knowledge. It's short-sighted for employers not to invest in engaging and retaining them."
3.
"I say 'engaging' because of the epidemic of 'quiet quitting', in which individuals do the absolute minimum. That doesn't serve employers or employees. When we see retention go up, we typically see engagement and productivity go up too." 
Images: Benya Hegenbarth, Pichan Sujaritsatit
Photographers: Basil Stucheli, Rozette, Amara Eno, Ben Lindbloom. illustrator:  Tommy Parker, Dirk Schimdt