Fashion / Milan
Back to basics
From its new base in Italy's design capital, family-run fashion group Basicnet is sewing together the ambition of Europe's luxury labels with the efficiency of American-style brand management.
Wander around fashion group Basicnet's new space in northern Milan and you might notice that the "village", as employees refer to it, has more than a passing resemblance to the company's headquarters in Turin. Both are former factories dating back to the early 20th century, dominated by a central brick smokestack and daubed in yellow and red paint. "We needed to find a place that felt familiar," says Lorenzo Boglione, Basicnet's  36-year-old executive vice-president and son of Marco, the group's founder and chairman. "This was a big property investment for a company that isn't in property but it makes sense strategically."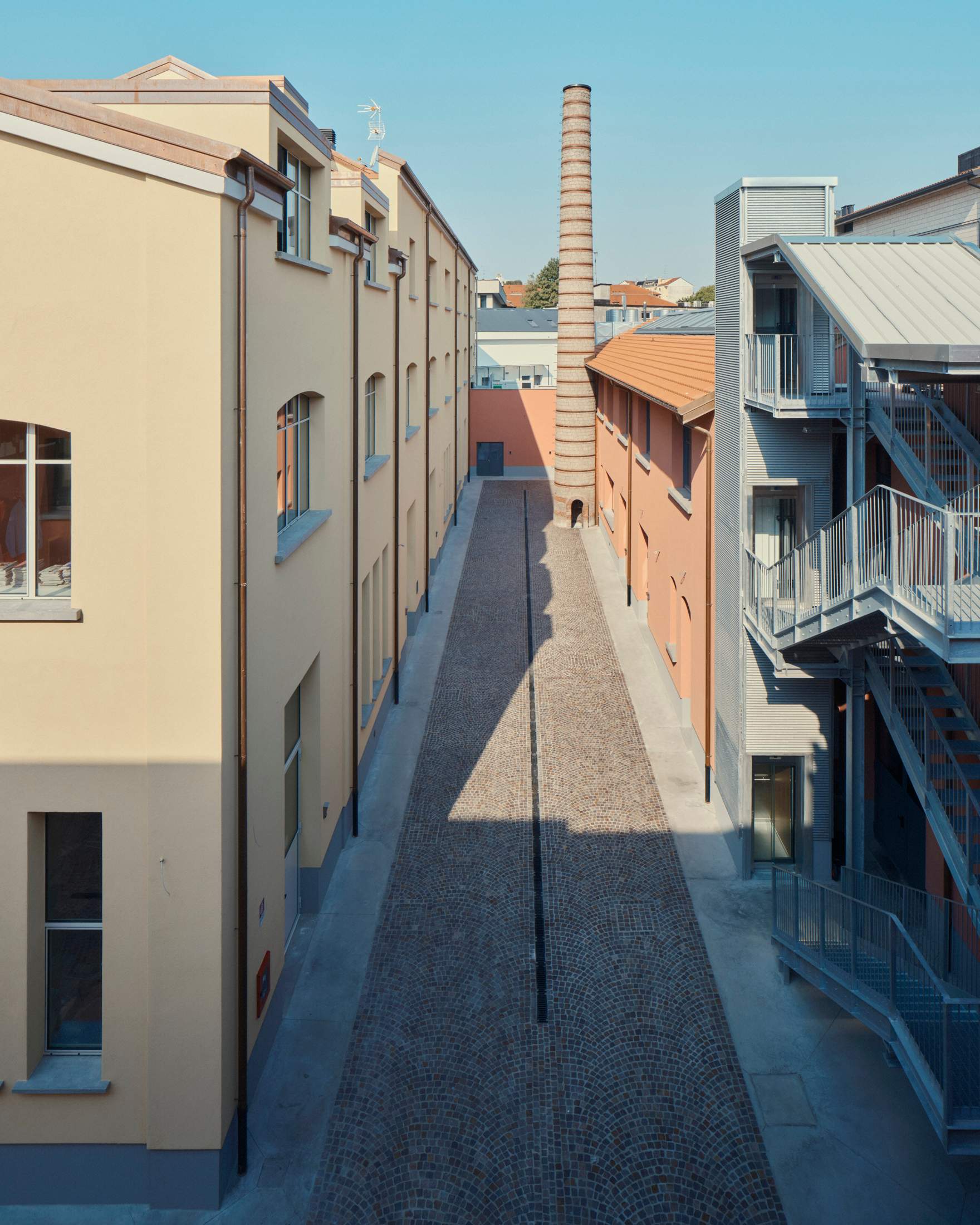 This strategy involves using the Milan site, inaugurated during the city's fashion week in September, to signal that the group is now ready to compete with the industry's big guns in one of its global capitals. The campus includes a high-roofed, industrial-looking glass-and-concrete room for runway shows and two galleries on multiple floors, which feature perfectly arranged clothes and accessories to entice buyers – another reason for investing in the new building.
Founded in 1994 with the acquisition of the historic but bankrupt manufacturer Maglificio Calzificio Torinese, Basicnet inherited Italy's best-known sportswear brand, Kappa, and its sister label Robe di Kappa. Since then it has added to its stable, bringing in French outerwear brand K-Way in 2004, Italian trainer company Superga in 2007 and storied shoe brand Sebago in 2017, among others.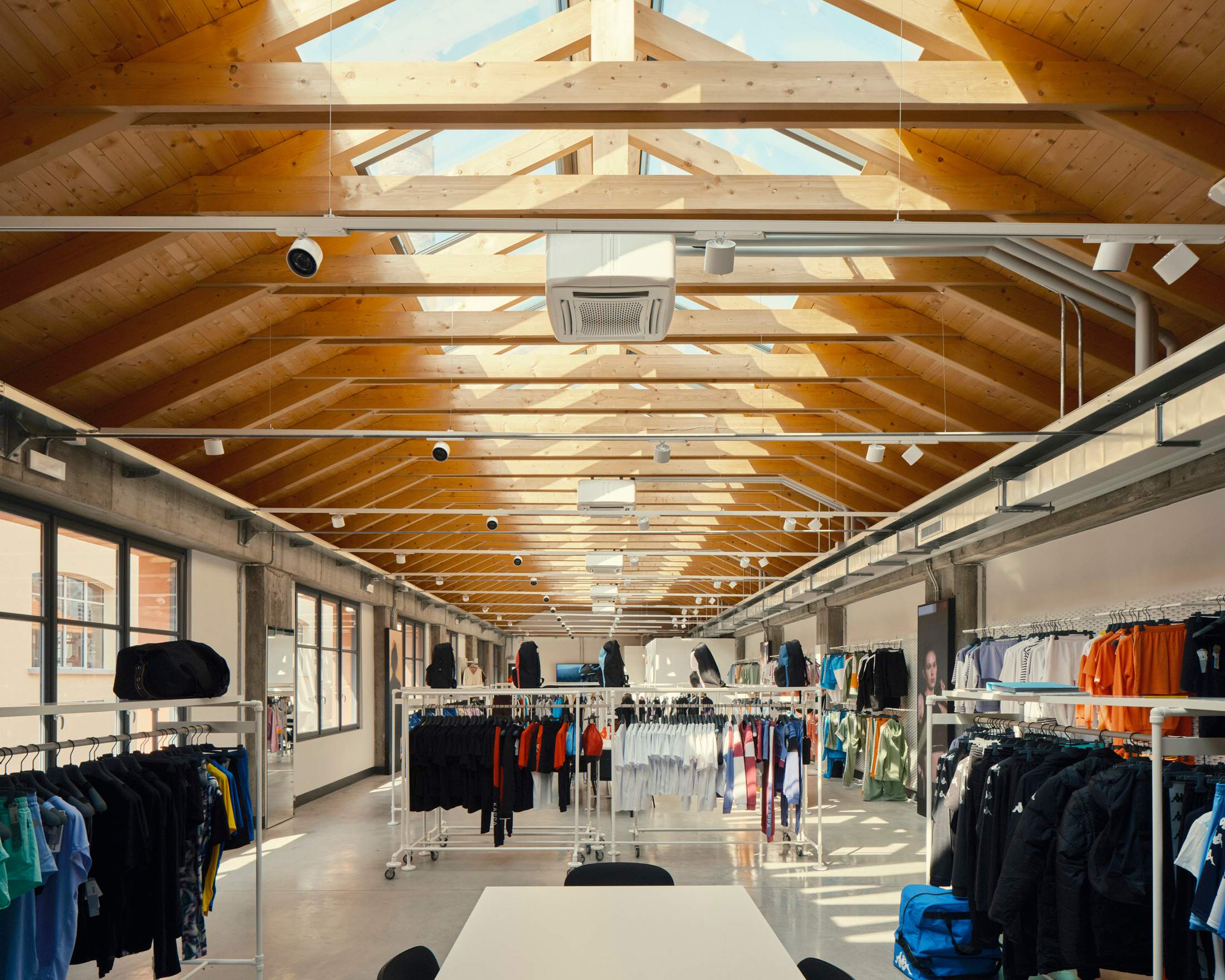 Boglione has clearly inherited an entrepreneurial streak from his father, a man famed in the business for his work ethic (the story goes that he devoted so much time to his job that he built a flat in the Turin headquarters) and an ability to grow a business based on a model that remains innovative today. Basicnet bills itself as "the first marketplace in the history of the clothing industry": the company relies on a network of distributors and licensees around the world that are connected online and pay fees based on sales of its brands. This model, which harnessed the power of the internet, was revolutionary in mid-1990s Italy. Boglione calls his father's idea, which allows Basicnet to avoid cumbersome operations in difficult markets, "a perfect business model for these times". "Would you rather have a subsidiary in China or a licensee who buys your products, sells your products and pays you a percentage?" he says.
Despite this model, Basicnet retains plenty of control, with all of its brands' lines still designed in northern Italy. It also operates several lines directly in Italy and France, where it owns shops and distributes products. In April, Basicnet fully acquired K-Way France, whose signature striped logo has become a flagbearer for the group, particularly after its collaboration with luxury powerhouse Fendi. Pierre Mallevays, partner and co-head of merchant banking at London-based investment firm Stanhope Capital, says that Basicnet's approach makes it "a very interesting hybrid", mixing the full-control model prevalent among European high-fashion brands with the kind of licensing practised by US brand-management companies.
K-Way's buoyancy has helped Basicnet report healthy growth figures. In the first half of 2022, product and commercial licences, as well as direct sales, brought in a net profit of €10.7m. But Boglione, dressed in a white Kappa polo, is adamant that there's still some room for improvement. He joined the family firm in 2010 and has accrued several titles along the way, including vice-president of sales. He calls his work "almost a pleasure"; after all, it can involve anything from chatting with a football team about a sponsorship deal to heading to the ski slopes of the Aspen World Cup.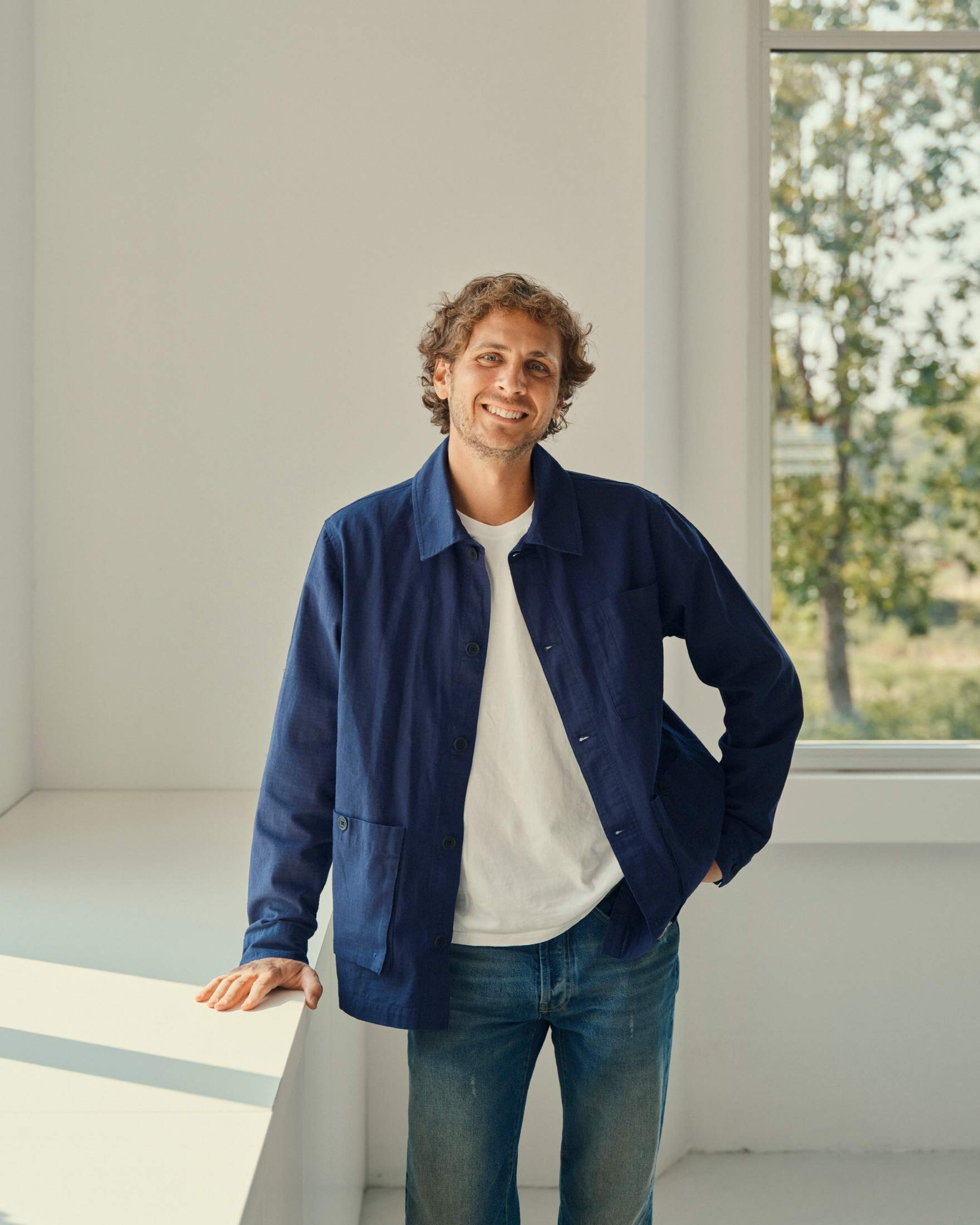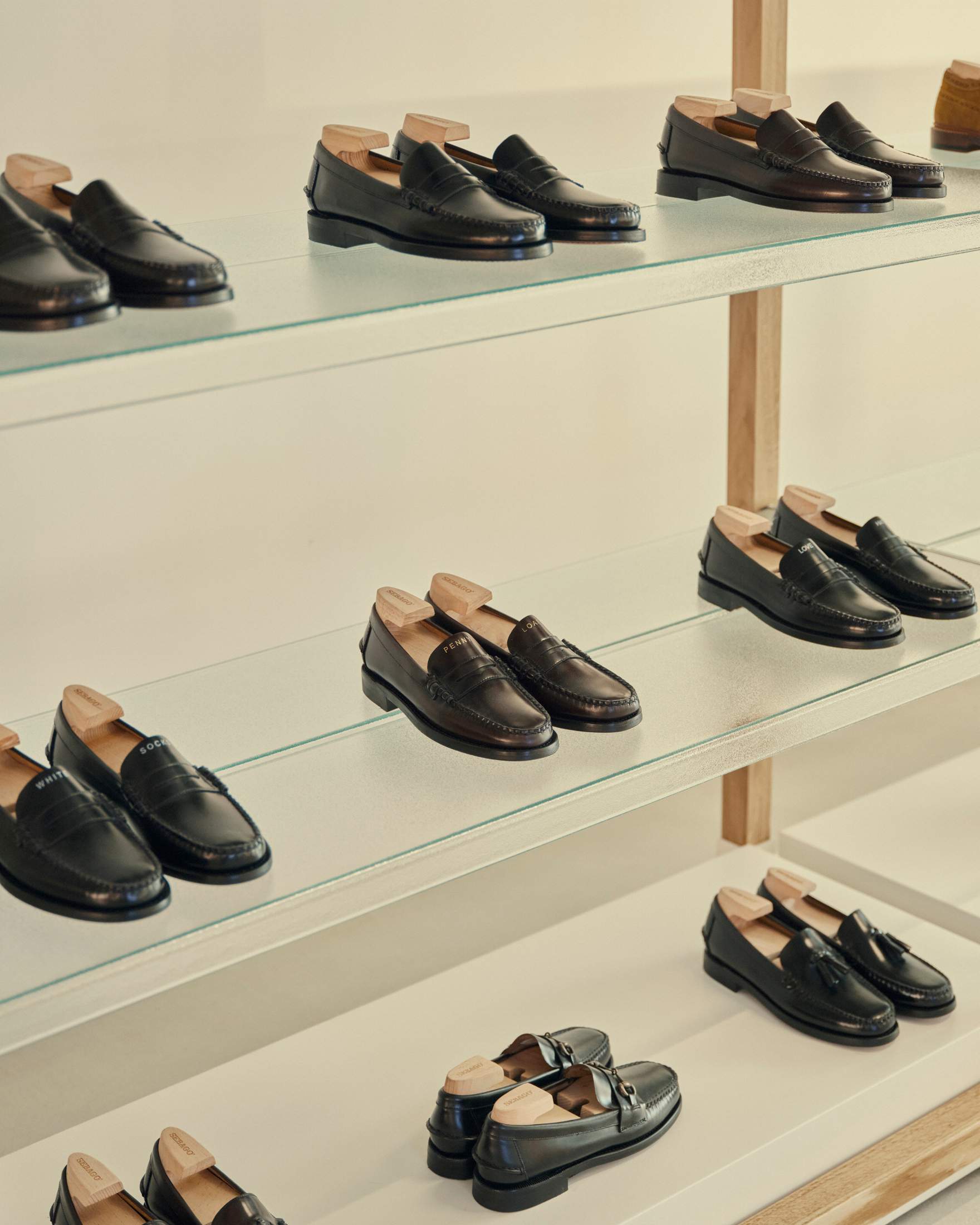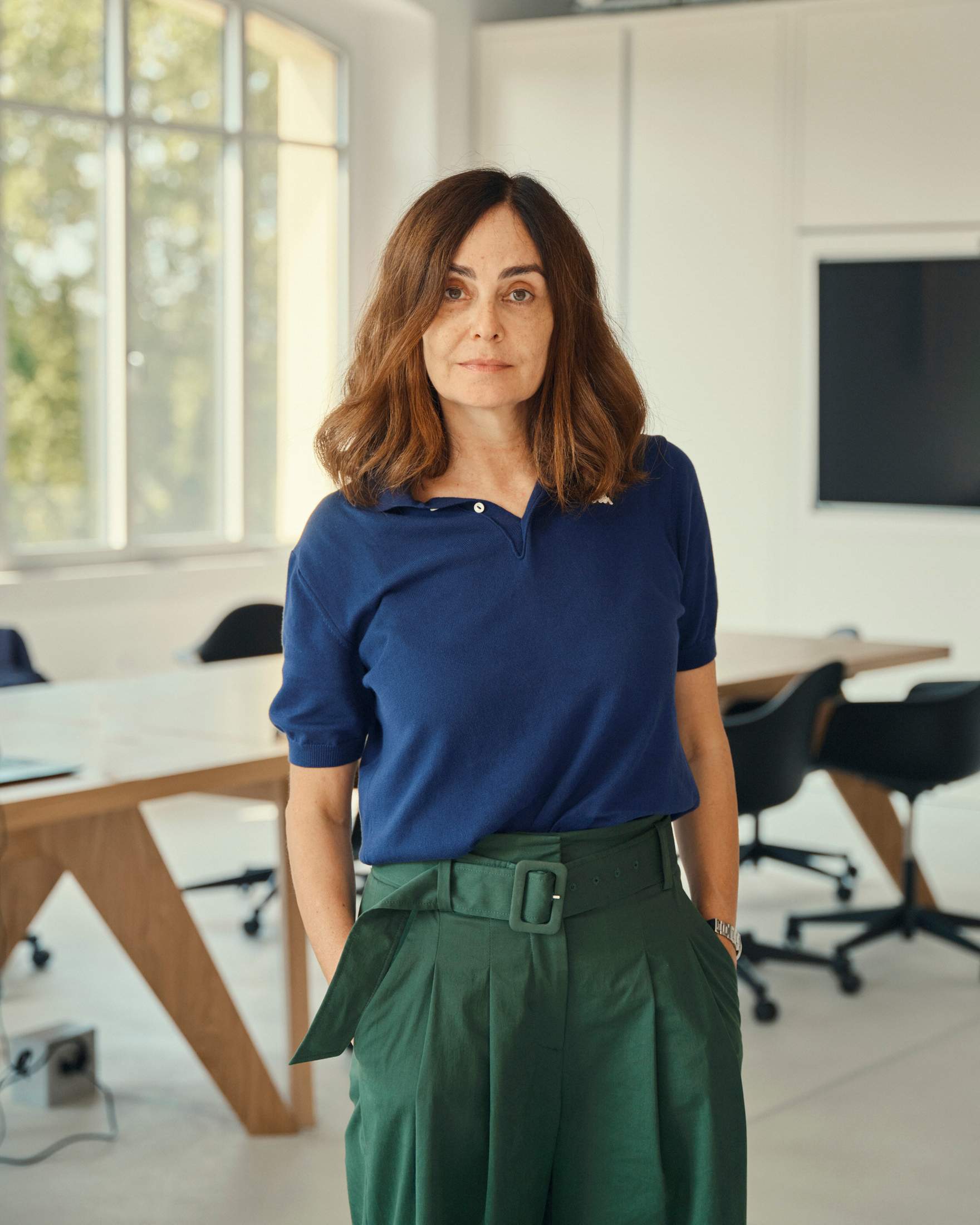 Boglione's father never pressured him to join the company. "There was the feeling that I had an opportunity to help him in a complex business," he says. Not that Marco Boglione is showing any sign of preparing for a succession, even if his focus these days is on strategy and vision rather than the day-to-day running of the company.
While Basicnet's background is in sportswear, many of its brands have been moving in a more fashion-oriented direction. Boglione was instrumental in the renaissance of the Kappa brand; he pushed for a collaboration with Russian designer Gosha Rubchinskiy, reviving its "banda" look from the 1980s and 1990s. "I was the right age [at the time] and had the right friends so I understood that we should let the boat go in that direction," he says. "Other people at the company might have been a bit more sceptical."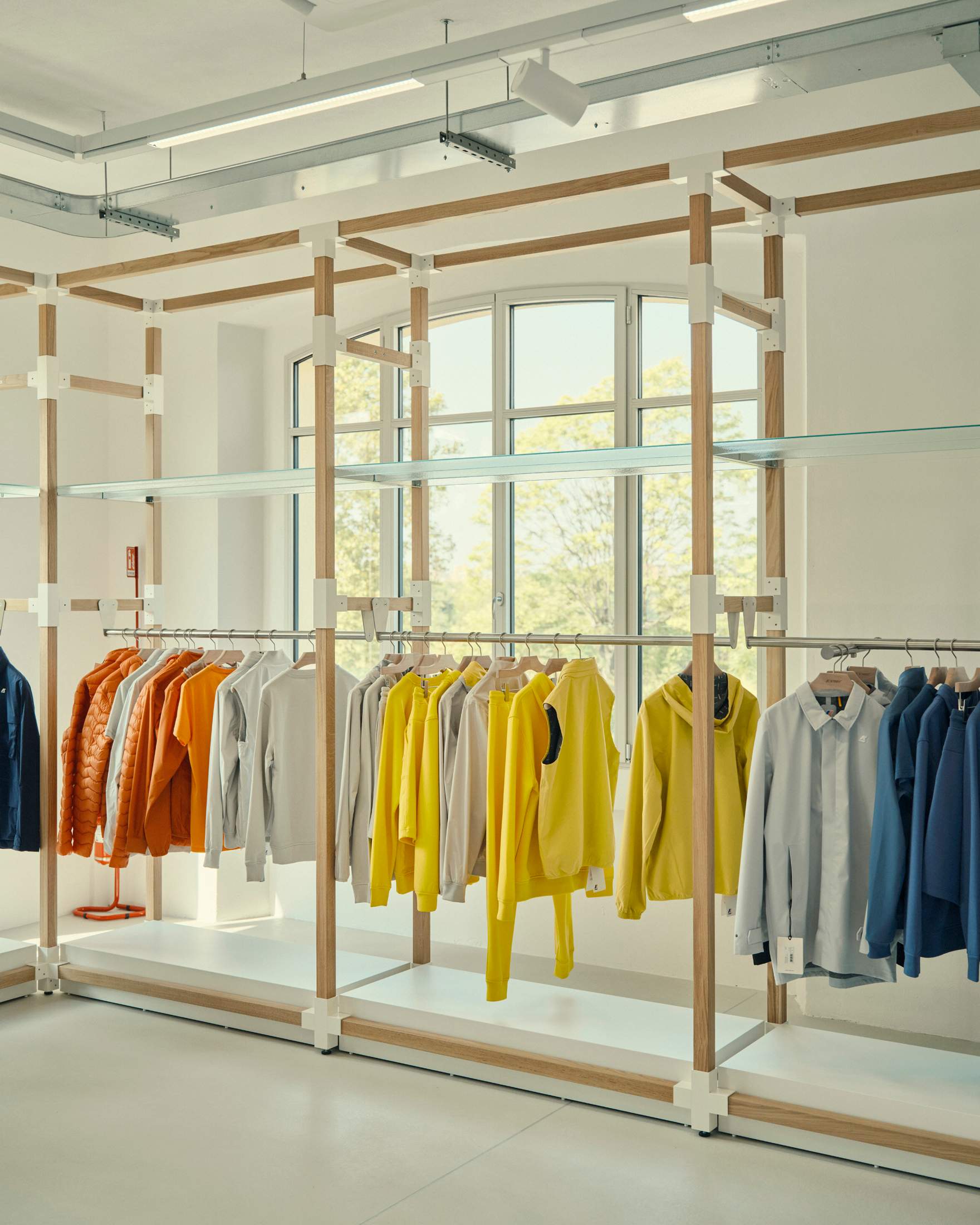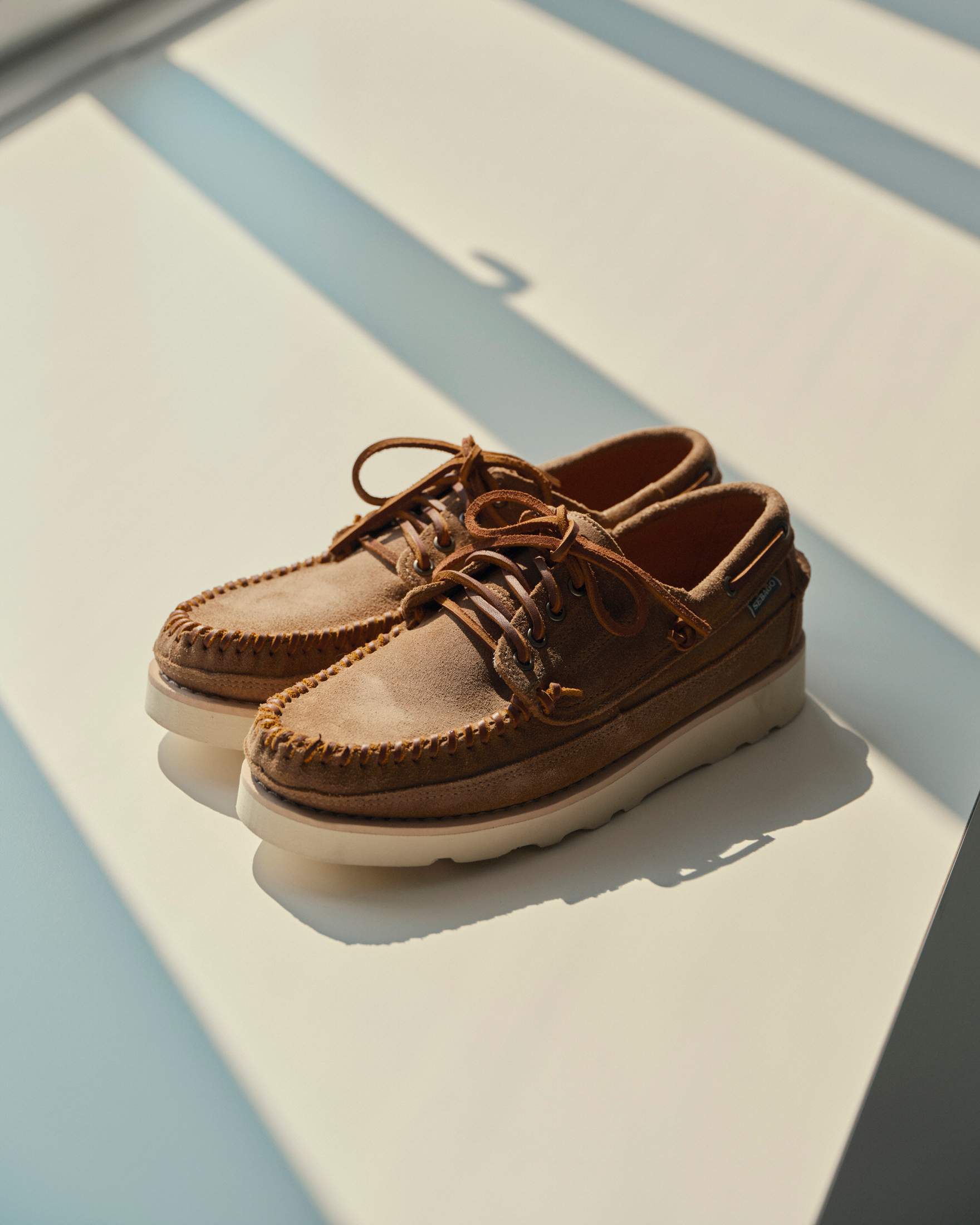 Collaborations and partnerships have become a crucial part of Basicnet's strategy, with K-Way, for instance, working with labels from Marc Jacobs to Lacoste. While Boglione recognises that these projects have generated good publicity and have been equally good for the bottom line, he also believes that simply hooking up with other brands isn't enough. The future, for Boglione, is about moving in a "less is more" direction. "Your customers have to trust you if you want them back," he says. "You need to have the right prices, you have to put your product in the right shops and you have to do the right collaborations."
And when it comes to putting the product in the right shops, Basicnet has big plans. In particular, it sees K-Way, which is already popular in Europe, as having huge potential for growth in Asian markets, where there is an appetite for what Boglione calls "dictionary brands": heritage labels that are almost a category in their own right. The company, true to its business model, has teamed up with several licensees ("arguably the most important strategic partners you can have in Asia", says Boglione) and is in the process of opening 20 shops in South Korea and another in Japan. Despite the challenges of the pandemic, Basicnet believes that physical retail in Asia remains key; the US will be the next target.
"Your customers have to trust you if you want them back"
It's time, then, to ask Boglione the question that any journalist would be remiss to omit. Given that the last acquisition was in 2017, are there any other brands that Basicnet has its eyes on? "We are very picky when it comes to buying brands," says Boglione, who must be well versed at deflecting journalistic attempts to tease out a scoop. He says that the Sebago purchase was "like a lunar and solar eclipse coming together on Christmas Day" – a perfect storm of good timing, the ideal market conditions and the right profile of a heritage brand in need of a turnaround. "It's won't be easy to find that again," he says.
It's difficult to persuade Boglione to gaze into a crystal ball and share what he sees. What's clear, however, is that Basicnet is confident about both its current position and its future. Taking back more control could be part of the game plan, according to Luca Solca, senior research analyst for luxury goods at wealth-management company Bernstein. "This model is bound to evolve into a directly controlled one," he says. In other words, Basicnet is on a journey and hasn't reached its destination yet.
The Milan village seems to be a signal of where it is heading. Located in the Scalo Farini neighbourhood with windows looking out onto a freight yard that will one day be a park and the skyscrapers of Porta Nuova in the distance, this is very much a vision of a new Milan, one that will change beyond all recognition in the next decade. Basicnet could be a very different entity by then too. For now it lets space to three other companies in its Milan complex. Should everything go to plan, the whole site could eventually be turned back over to Basicnet. "If one day we need that space because of the company growing that much?" says Boglione, grinning. "That would be the best news I could think of."
basic.net