Roadtrip / Estonia
Baltic revival
For decades, Estonia's most talented chefs, growers and hospitality folk left their home country for greener pastures abroad. Today a fresh crop of entrepreneurs is putting down roots, offering new reasons for people to sample the Baltic nation's long-overlooked culinary scene.
Some 30 years after emerging from the shadow of Soviet occupation, Estonia is only now shedding light on its stellar produce, canny chefs and home-grown hospitality talent. Its capital, Tallinn, on the northern coast, blazed a trail but South Estonia, one of the country's most fertile food-producing regions, lagged behind – until now. Join us on a roadtrip to take in its foodie highlights.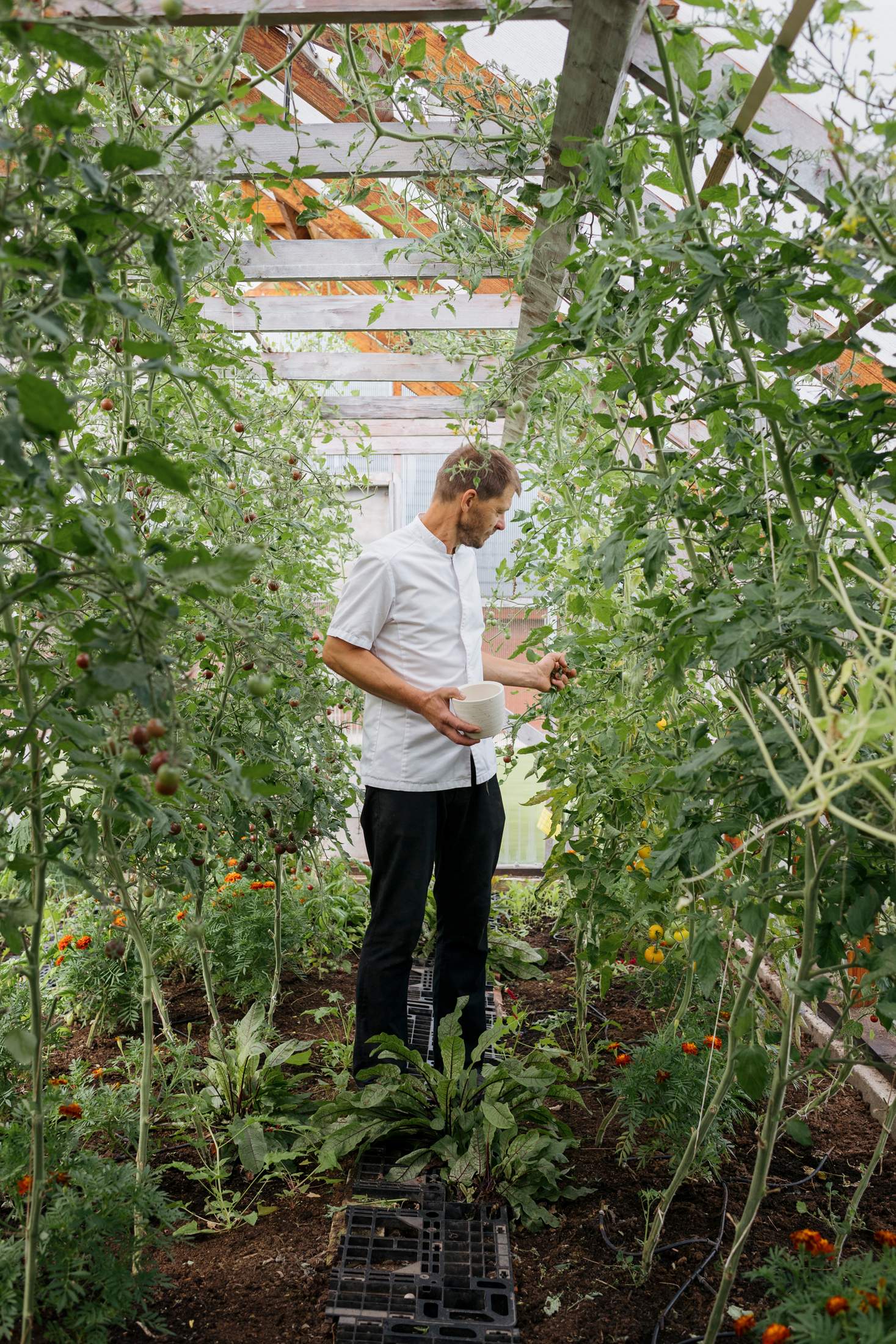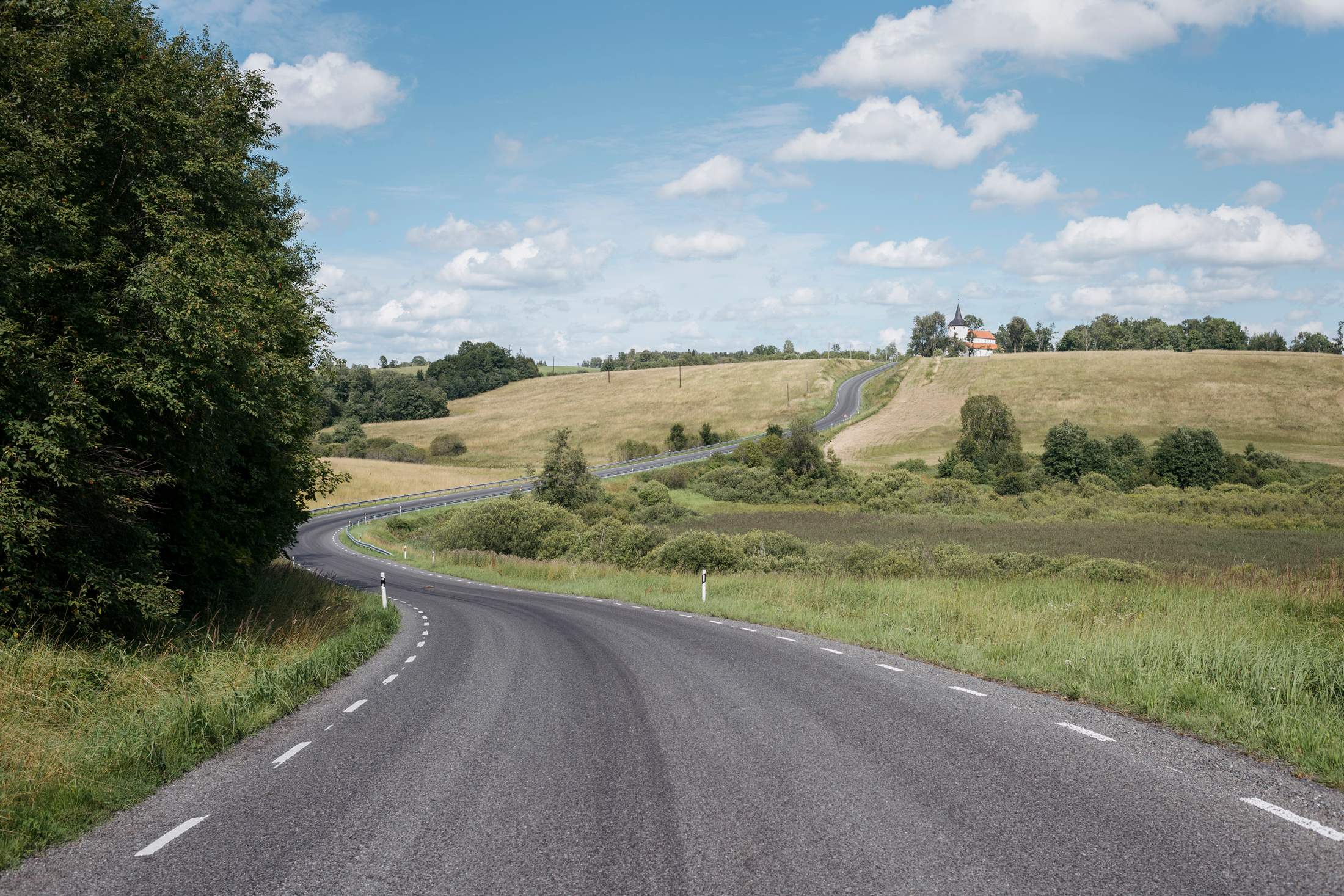 Day one
The drive south from Tallinn sets the tone for what's to come. The road twists through golden fields of corn and rapeseed, we pass expanses of land filled with stacks of hay and, more than once, we stop to give way to one of the many black storks pacing lazily across the quiet road. 
Our first stop is Jaanihanso Ciderhouse, whose scrumpy has won several industry awards. Owners Alvar and Veronika Roosi­maa use the méthode champenoise, a time-consuming and labour-intensive way of making cider that, as the name suggests, is usually reserved for champagne. "Estonia has the ideal conditions for growing apples and we only use the ones from our own six-hectare orchard," says Alvar, as he tells monocle about the seven varietals that the couple grow. Many households in South Estonia produce their own wine and cider but when Alvar quit a job in finance in 2013 to pursue his dream of "making something real", he aimed for the top and trained with the celebrated cider-makers of Somerset in the UK to perfect his craft.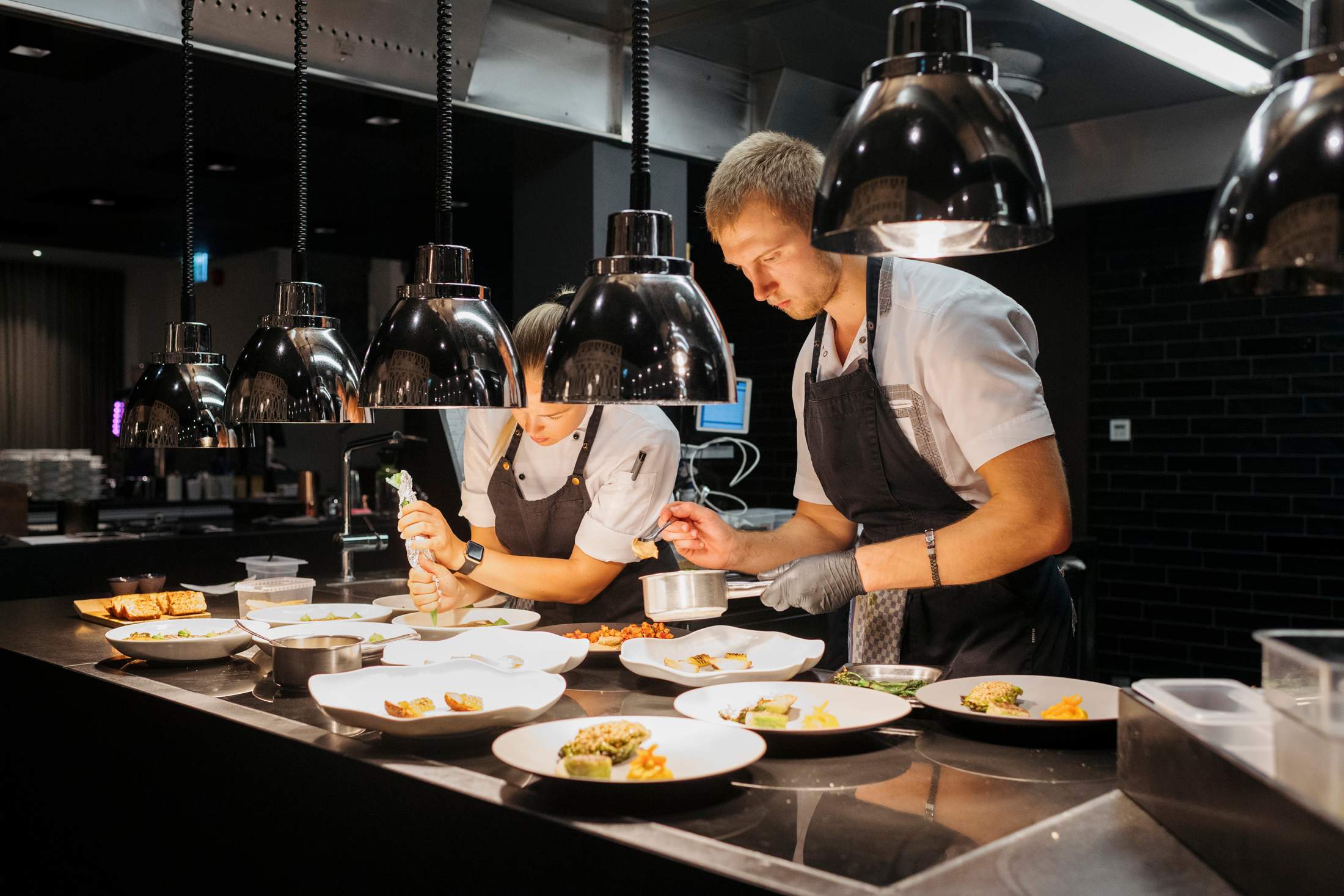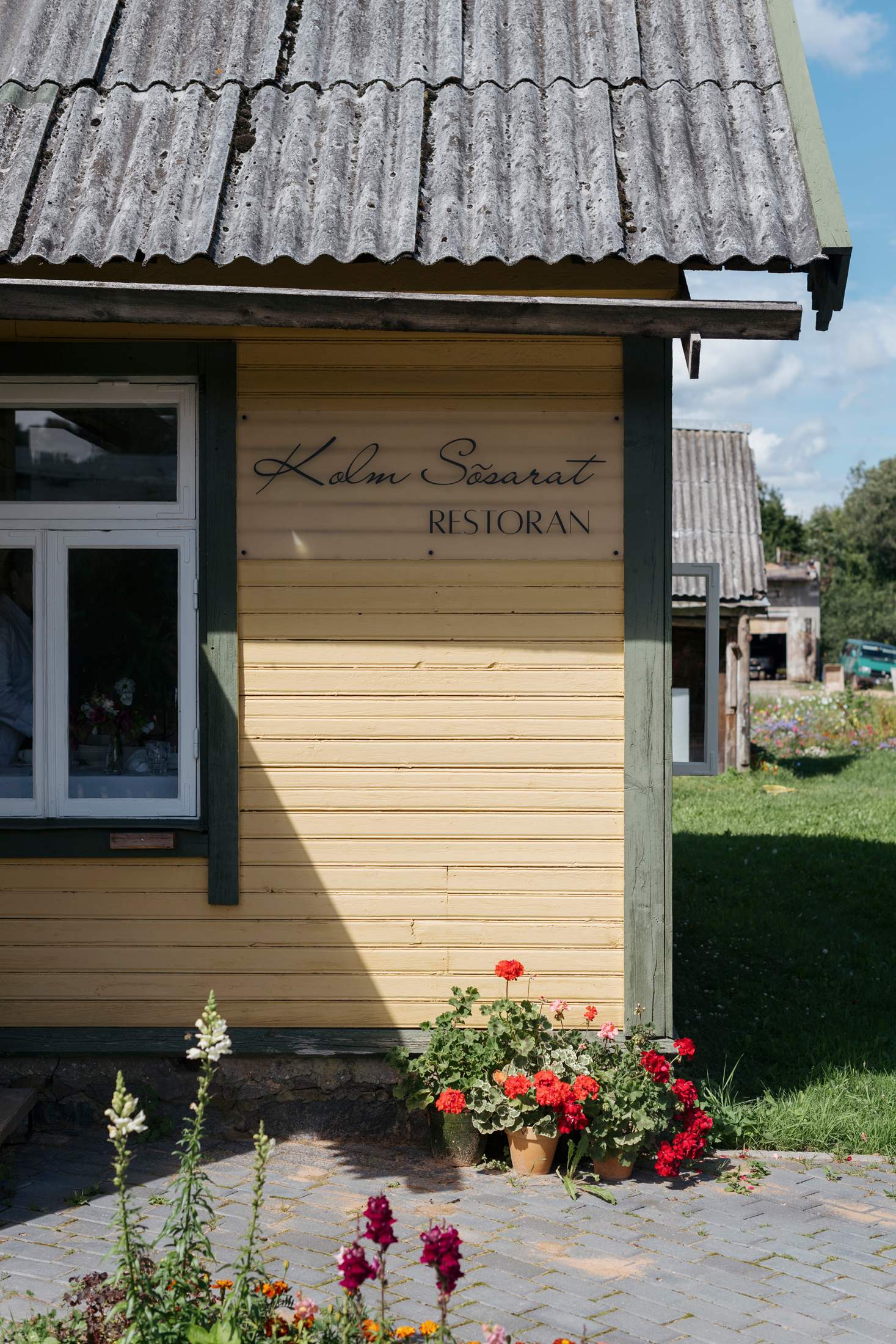 With a crate of fine cider clinking in the boot of our car, we continue south to a small homestead just outside the town of Otepää, where Krista Tiido is waiting for us. She had been stoking her traditional smoke sauna with logs of aspen and spruce for our arrival and hands us a branch of fresh birch leaves soaked in the lake water. "You're supposed to whip yourselves with it but be gentle," she says with a giggle. Estonia's smoke-sauna tradition dates back to at least the 13th century and is listed by Unesco as part of the "intangible cultural heritage of humanity". For Estonians, the sauna is not merely a place of relaxation but also where meat and fish are smoked to preserve them over long winters.
Chef Koit Uustalu has invited us to join him for dinner at Pühajärve, his restaurant nearby. Spoilt for choice, Uustalu can rely not only on smoked goodies but fresh ingredients from the area, including wild venison, chanterelle mushrooms, buckwheat and plenty of seasonal vegetables. "Southern Estonia is the breadbasket of the entire country but it has developed a vibrant and ambitious restaurant culture only recently," he says. According to Uustalu, when Estonia emerged from nearly 50 years of Soviet occupation in 1991, its food culture lacked self-esteem and everything dubbed Western was deemed infinitely superior to what was grown at home. This has all changed. "It took a while before the restaurateurs rediscovered the incredibly rich food tradition and ingredients of our country," he says, plying us dishes including fried cheese with cloudberry jam, liver-and-buckwheat paté, onion soup and cold smoked salmon with kohlrabi and chive. The only mystery is why it took so long for Estonians to rediscover their culinary confidence.
Day two 
Before continuing further towards the Latvian border, we meet Erki Saar at his farm-to-table restaurant Tammuri Talu. Saar's family has worked the land here for five generations and were among the first here to see the potential for food tourism. "When I opened this place 15 years ago everyone thought I was crazy," he says with a grin. "Estonian restaurateurs lacked confidence; they thought that our dishes and ingredients weren't good enough." Saar's restaurant serves a four-course set menu that is only fixed on the day of the dinner, based on what's ripe, what fish he is able to catch and what the hunters bring him. Saar has his hands covered in dirt as he washes soil-strewn carrots, beetroot, asparagus and courgette flowers. His mother and daughter wave to us cheerily from the garden, where they are at work picking redcurrants and bilberries for dessert.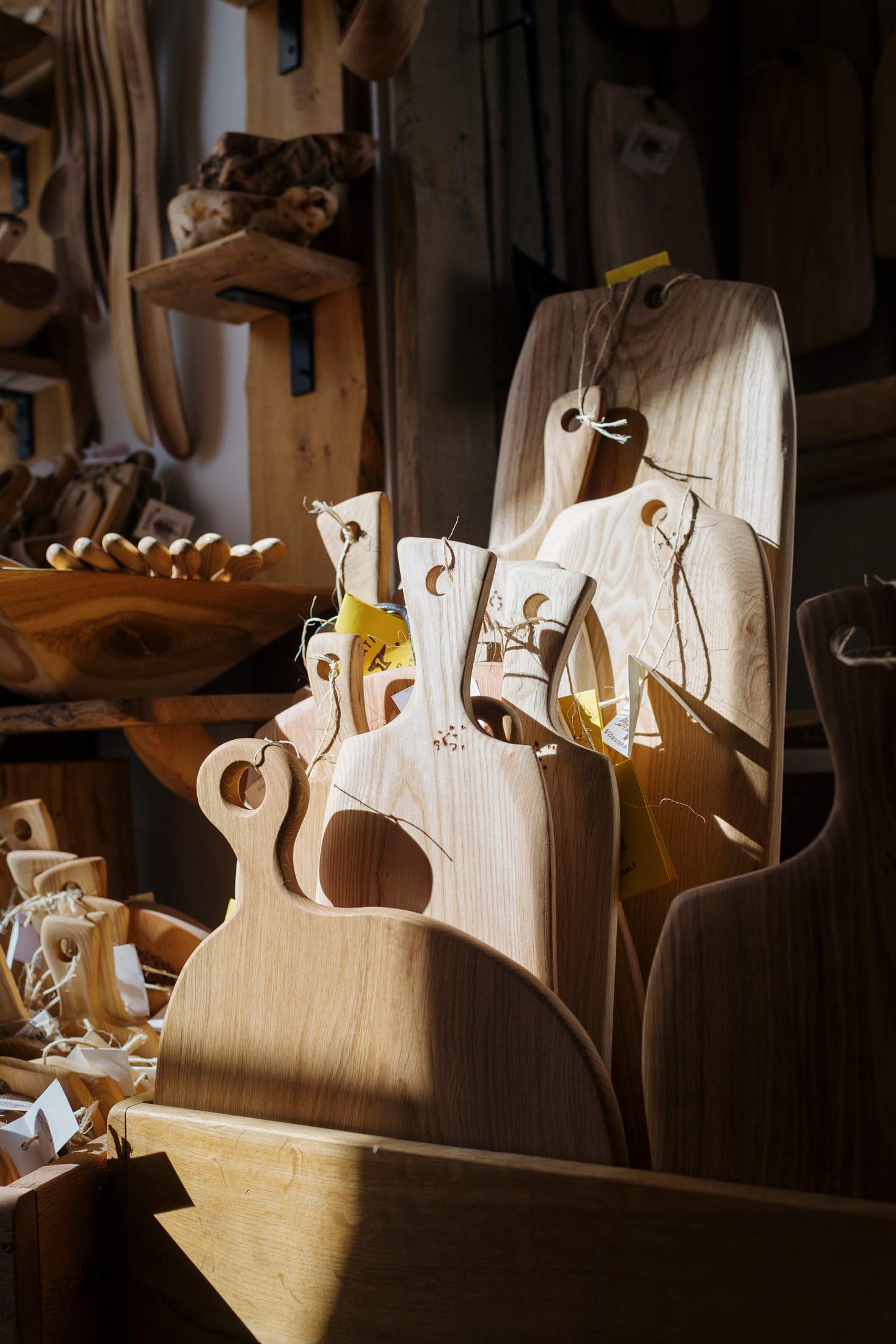 A similar philosophy underpins the work of Kerti, Triin and Kadri Vissel, the three sisters who run Restoran Kolm Sõsarat in Lüllemäe an apple's roll away from the border with Latvia. Housed in a traditional wooden villa in the middle of a (somewhat run-down) village, the restaurant serves an incredible multi-course dinner. Next to the beautifully decorated old house stands a disused former Soviet-era kolkhoz or collective farmhouse: an unlikely setting for such a refined experience. "We grow about 80 per cent of the food that we serve," says Triin, plating up a sturgeon with sour milk, birch juice and apple cider (much better than it sounds). The rest they get from their parents, such as foraged mushrooms, or nearby farms: the lamb, for example. "The finest restaurants in our bigger cities serve food that is grown here in southern Estonia," says Kerti. "We set up this place so that people could enjoy it here at the source."
After sampling the lamb with meadow flowers and elderflower, and chanterelles with caraway, some physical activity is in order. About an hour's drive away, the Taevaskoja hiking trail, with its freshwater rivers and sandstone cliffs, seem like a good place to take in the countryside and walk off our excesses.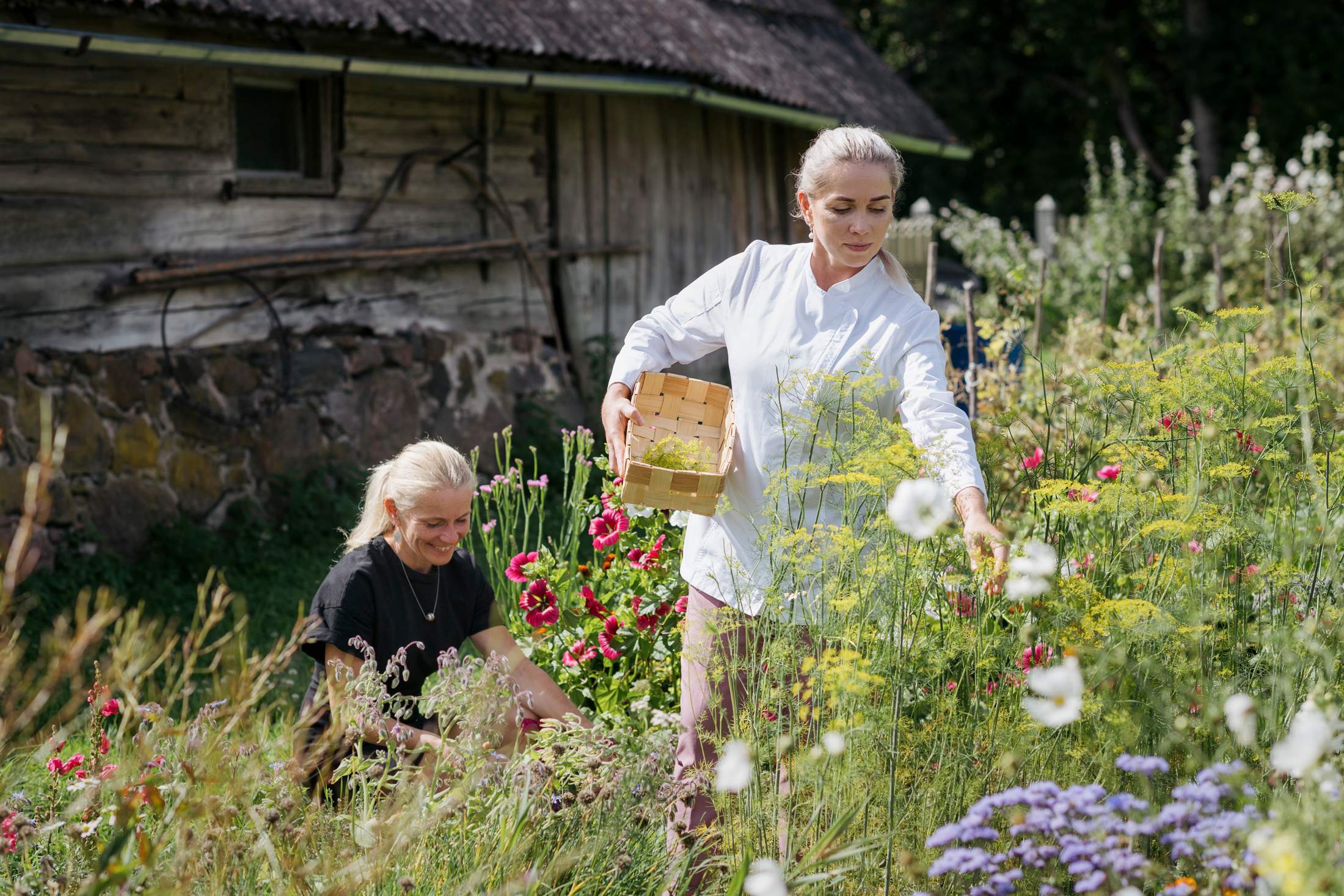 We continue our journey towards the historic town of Tartu, making a stop at the Järiste winery, one of the 16 wine producers in Estonia, many of which are based here in the south. "A lot of people are surprised to learn that grapes can grow this far north," says owner Martin Sööt while pouring us a glass of its crisp, dry and refreshing 2021 rosé. This part of Estonia has a tradition of home wine-making and, as the region has grown into a more popular food-and-drink destination, it is only natural that some, like Sööt, have taken their hobby and turned it into a fast-growing small business.
Day three
Tartu is one of the oldest cities in Europe and the Town Hall Square, with its classical and neoclassical façades, is a good place to start exploring. The narrow, picturesque streets bustle with cafés and boutiques selling Estonian handicrafts and linen. Aparaaditehas is a former Soviet-era factory that has been turned into a hub for young creatives. 
Next we're bound for the beach resort of Pärnu. On the way, we make a stop at the town of Viljandi to try duck fillet and borscht at Kohvik Fellin and to visit the Schloss Fellin, a manor turned into a 17-room hotel. Estonia boasts more than 1,000 castles and historic houses that date back as far as the 13th century, when these estates were gifted to high-born German and Russian landlords. Many were destroyed during the Second World War or fell into disarray during Soviet rule but some have since been turned into hotels and restaurants.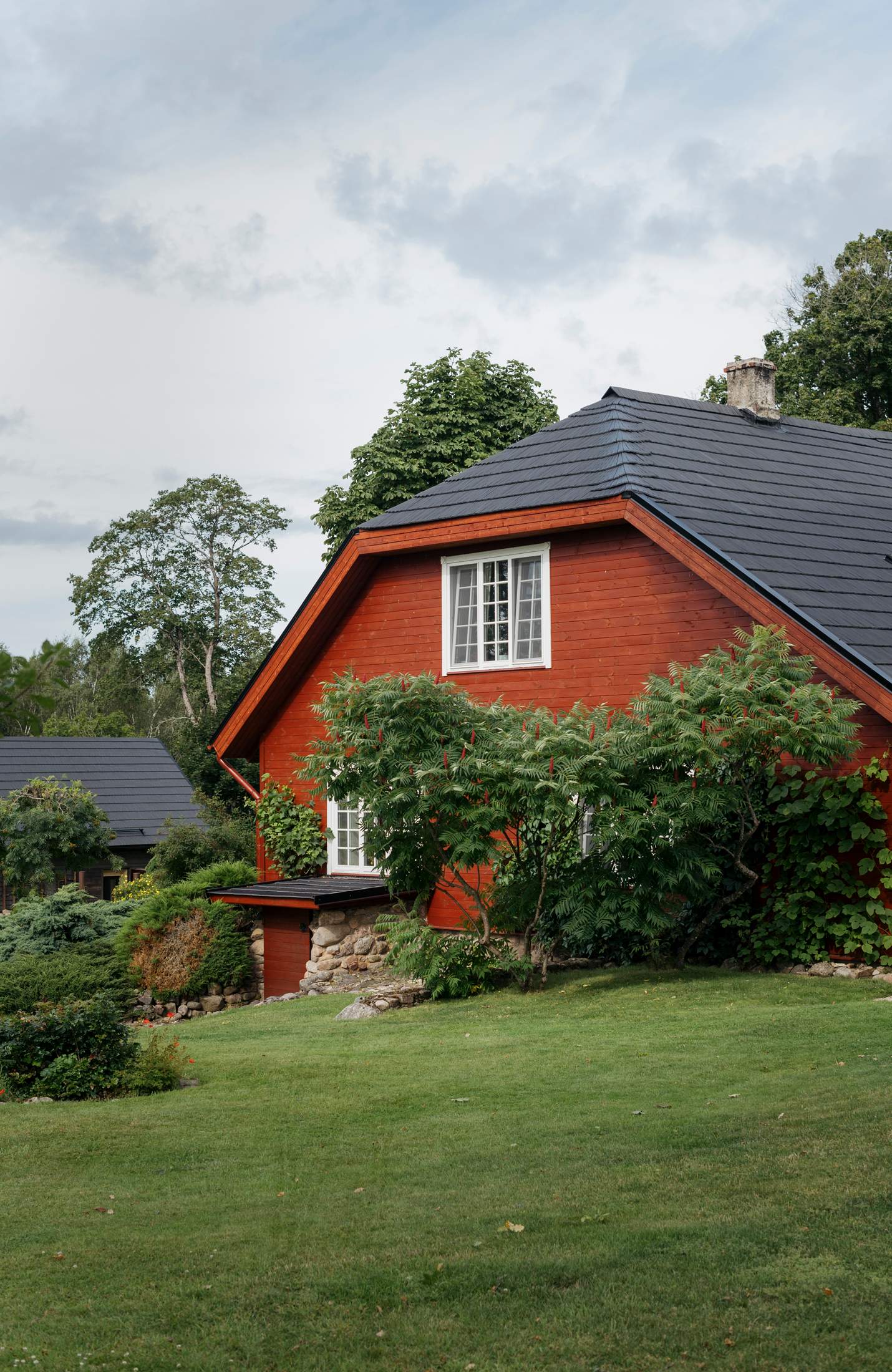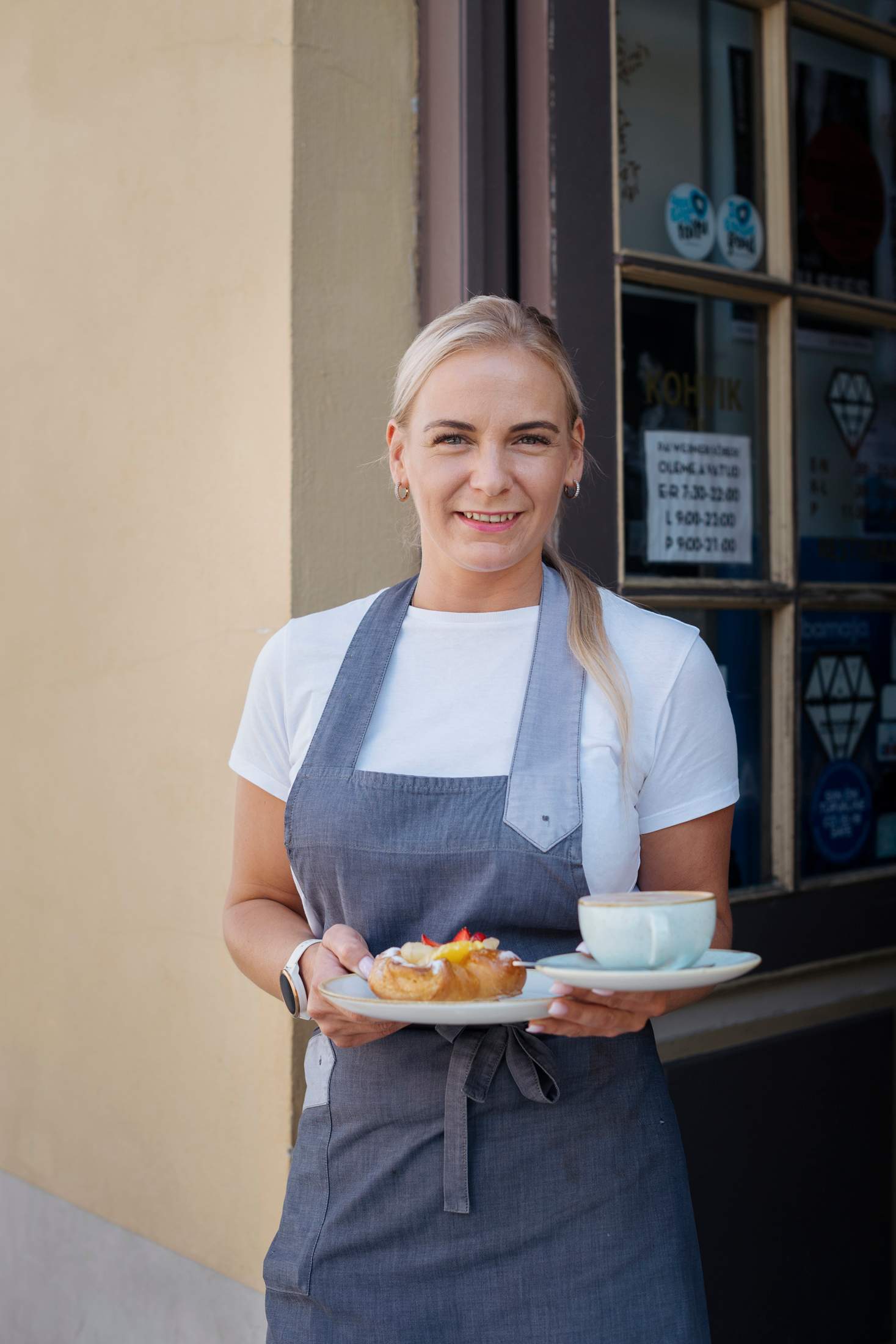 As we approach Pärnu, the landscape shifts. Cornfields and broadleaf forests give way to white sandy beaches. We're staying at Rannahotell, the city's functionalist-style landmark designed by Estonian architect Olev Siinmaa and opened in 1937. Founded by Estonia's first president, Konstantin Päts, the building has hosted Estonian intellectuals, artists and statesmen over the years. "It's a building that predates the Soviet occupation of Estonia and we want to respect that heritage," ceo Oliver Paasik says, as we sit on the hotel's veranda overlooking Pärnu's main beach, sipping the hotel's house-made horseradish-flavoured vodka. Much of the protected building is still in its original state, restored of course. Its menu features a wiener schnitzel recipe from the 1930s. 
Estonians are a spa-loving nation and a visit to Pärnu is not complete without taking part in a two-hour ritual at Hedon, the most loved of the city's dozens of historic spas. We visit five types of sauna, a salt pool and a foot bath before settling in for dinner at Hedon's beach restaurant, Raimond. Like every place we visit in South Estonia, the food is amazing – and amazingly local: moose tenderloin from nearby hunters, birch-and-cloudberry ice cream and cheese from the Kolotsi farm in Estonia's southeastern corner near the border with Russia and Latvia.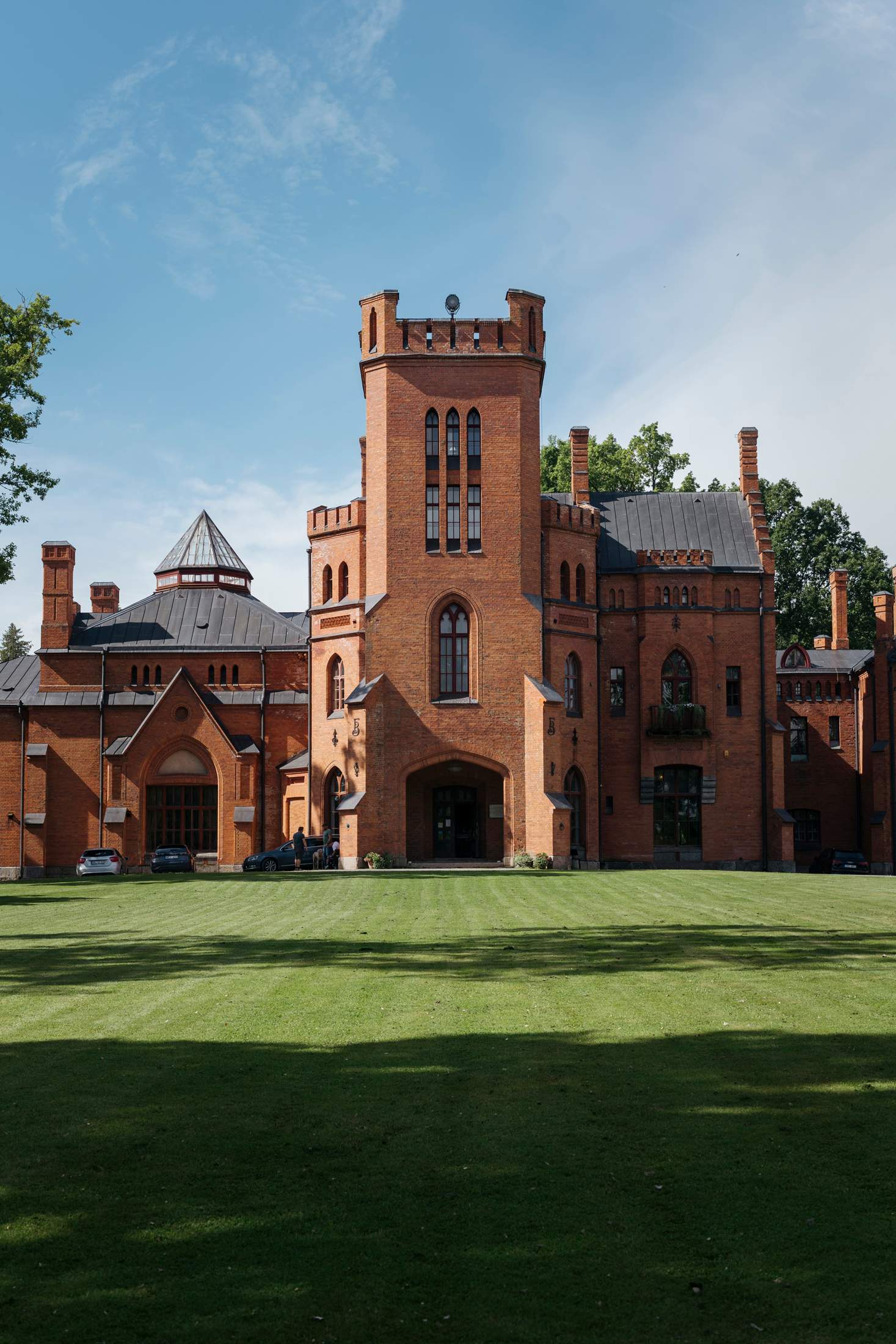 As the sun dips toward the horizon, young Estonians are still arriving at the seaside bars and restaurants, some opting for a late-night swim in the still-warm Baltic sea. What's happening here is so good that it can't be long until the rest of the world cottons on. 
Running a rural hotel
If you're ready to ditch the office job and open a small hotel out of town, Estonia offers opportunities aplenty. The countryside is verdant and full of fresh produce for your chef to rely on. The country also has many historic manors and castles in need of some care that could easily be transformed into characterful guesthouses. Labour costs are reasonable for the fit-out and staffing, and most people speak good English. Plus, setting up a business is fast: in many cases it can be done online in minutes. You won't be short of patrons either. Estonia is a popular holiday destination for the neighbouring Finns and Swedes, and among tourists from Central Europe, due to good (and improving) transport links. As the country is small, your rural idyll will be just an hour's drive away from an airport in cities such as Tallinn, Tartu or Pärnu. Rural Estonia is steeped in tradition, with people doing things by hand and growing and hunting their own food. One key will be to establish good relations with your neighbours in order to have carpenters lend you a helping hand when erecting that smoke sauna, to learn about the best spots in which to forage for mushrooms and berries or to discover the secrets of the region's homemade cider. Cheers to that.