Slow-down destinations / Guadalajara, Bali, Catania
Life in the slow lane
Bored of big cities and tedious commutes? Considering jacking in your job and starting something new in a place with a gentler pace of life? We have just the idea: start up somewhere slower. We visit Mexico, Indonesia and Sicily to find out how it's done.
Americana is one of Guadalajara's liveliest and most diverse neighbourhoods, where the gridded streets are lined with tall trees and old townhouses taken up with buzzy little bars and hotels. We're in the second most populous city in Mexico but you can still hear the birds chirp over the traffic and people move at an unhurried pace. Even the street-food vendors prepare workers' lunchtime torta ahogadas (sandwiches drowned in salsa) and fresh mango in a less flustered fashion than in Mexico City.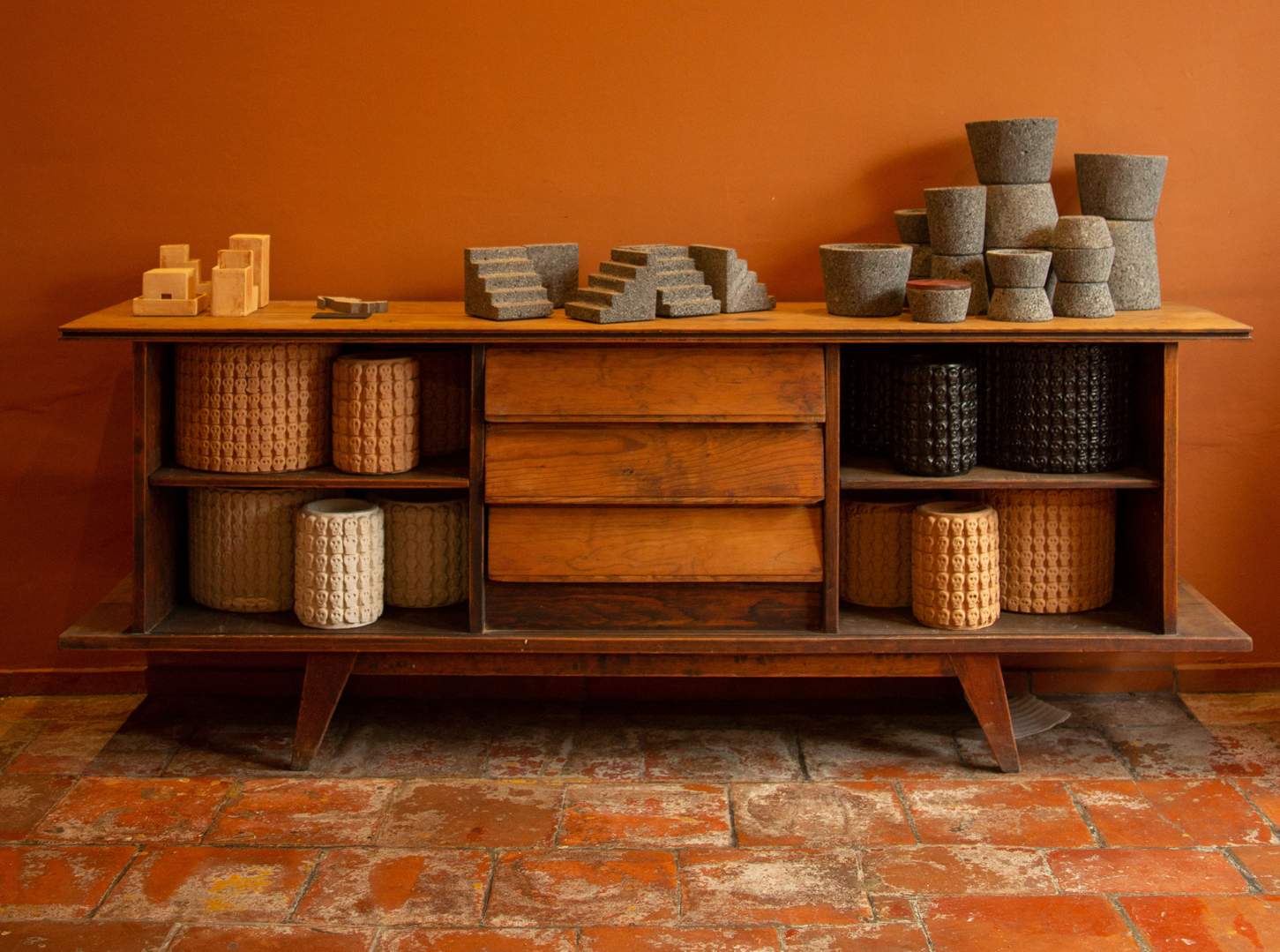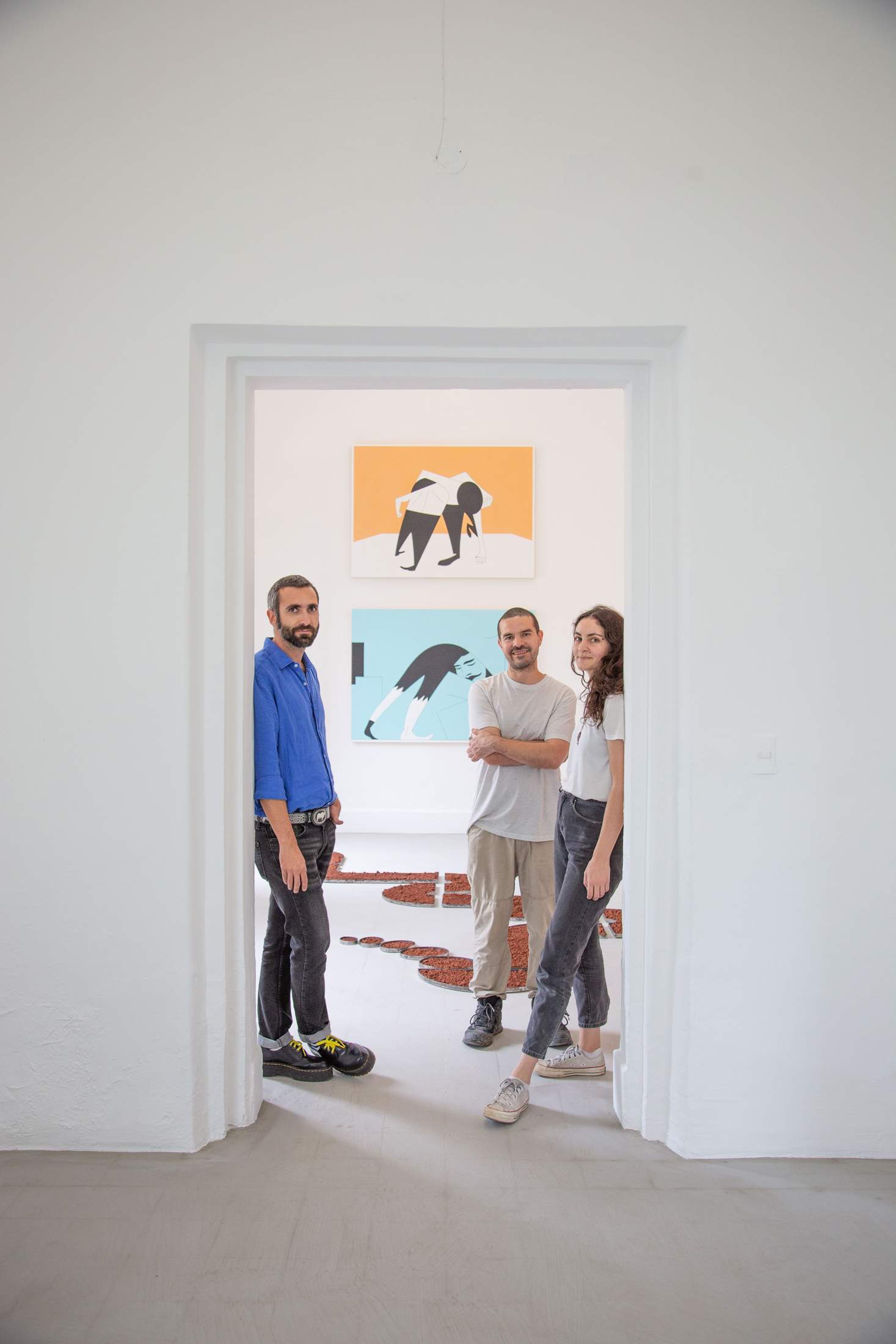 It's this big city's small-town feel and access to more affordable rent that has made the state capital of Jalisco a hotspot for entrepreneurs from Mexico, the US and further afield, all seeking a better quality of life. Between 2010 and 2020, the population in Guadalajara ballooned by 18 per cent to about 5.2 million. Since the pandemic began, the pace of arrivals has soared, partly because the cost of living in the capital, 550km to the southeast, has risen vertiginously. 
"It's very attractive to live in a connected city with a big cultural scene"
Part of the city's allure is its bohemian artistic past as the birthplace of creative giants including architect Luis Barragán – a legacy that has endured to this day. "Here it is a community," says artist Jorge Méndez Blake about the city's buzzing creative scene. "We all go to the same framer." Méndez Blake was born and raised here but is part of a large and growing number of self-employed artists availing themselves of affordable studio space.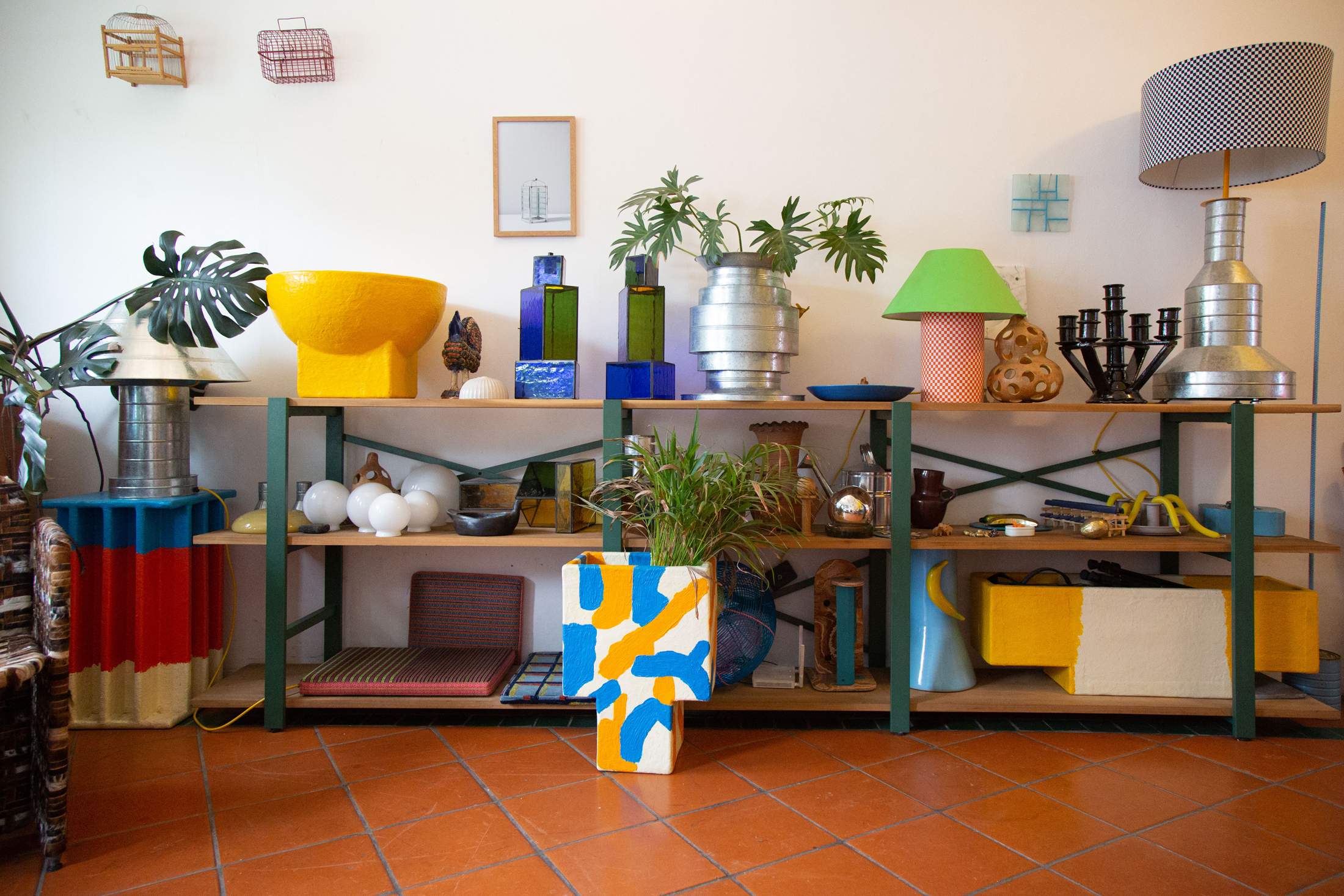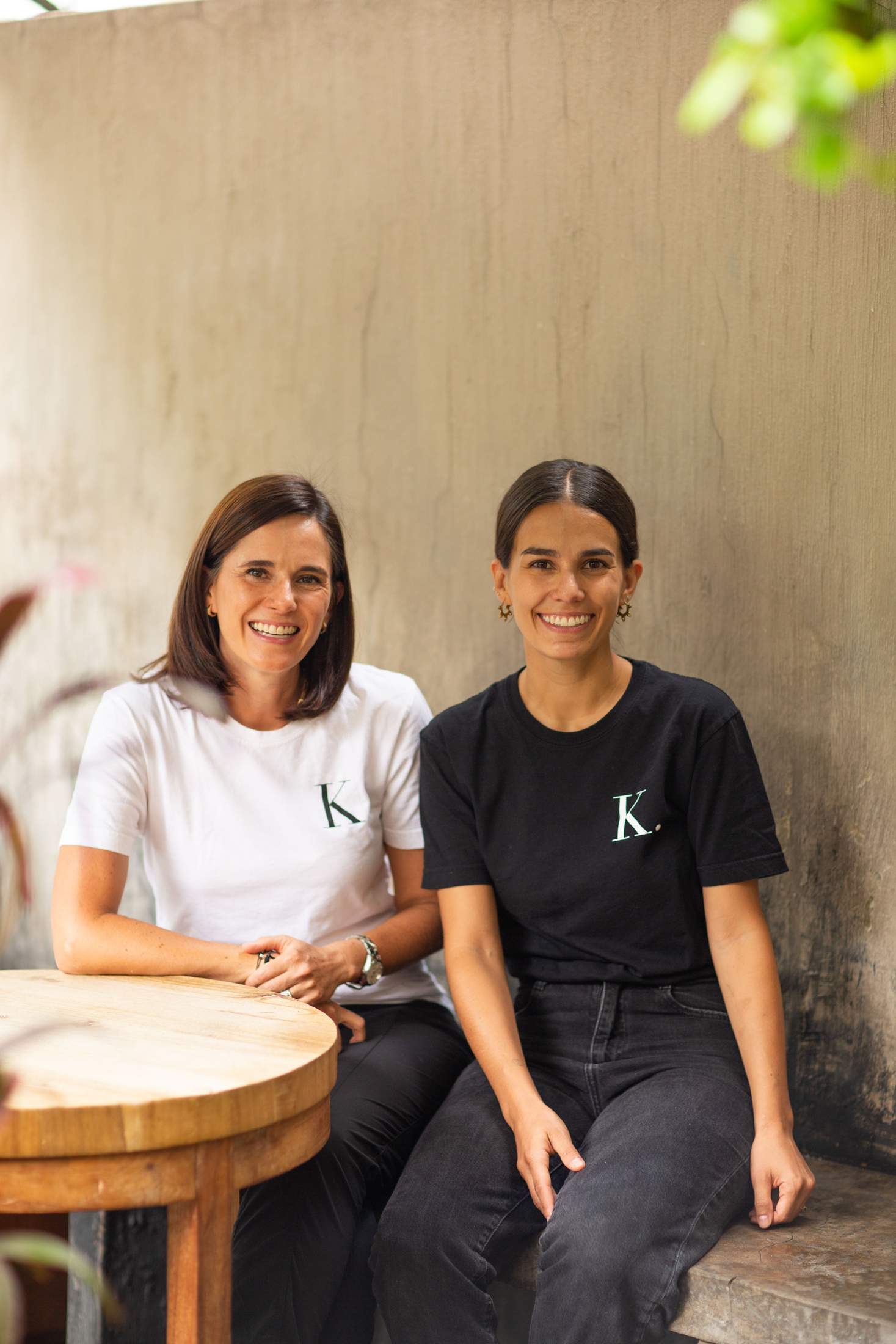 José Noé Suro, the founder of the Cerámica Suro factory, has worked with everyone from Ghanaian-British architect David Adjaye to artist Jorge Pardo and painter Sarah Crowner. He has been instrumental in drawing attention to the city, which he likens to Los Angeles in part because of the surrounding sierra. 
"The scene here has a strong identity and that goes back to Barragán," says Aldo Alvarez Tostado, founder of homeware brand Piedrafeugo. At the new showroom, there's also a residency space and a courtyard where Tostado hosts art events. It's one of the many new spaces to have opened recently. 
While the traffic isn't bad, getting around is also easier now that the city has a third metro line, which was added in 2020. Its construction cost more than €1.5bn, making the line the largest investment project in the history of Jalisco state. Meanwhile, the airport now serves more than 25 international destinations with direct flights from cities including Los Angeles, Panama City and Madrid, with a Colombia connection set to be added this year. The once-traditional city has become much more outward looking in part thanks to vastly improved internet access, a less conservative government since 2009 and an influx of new people.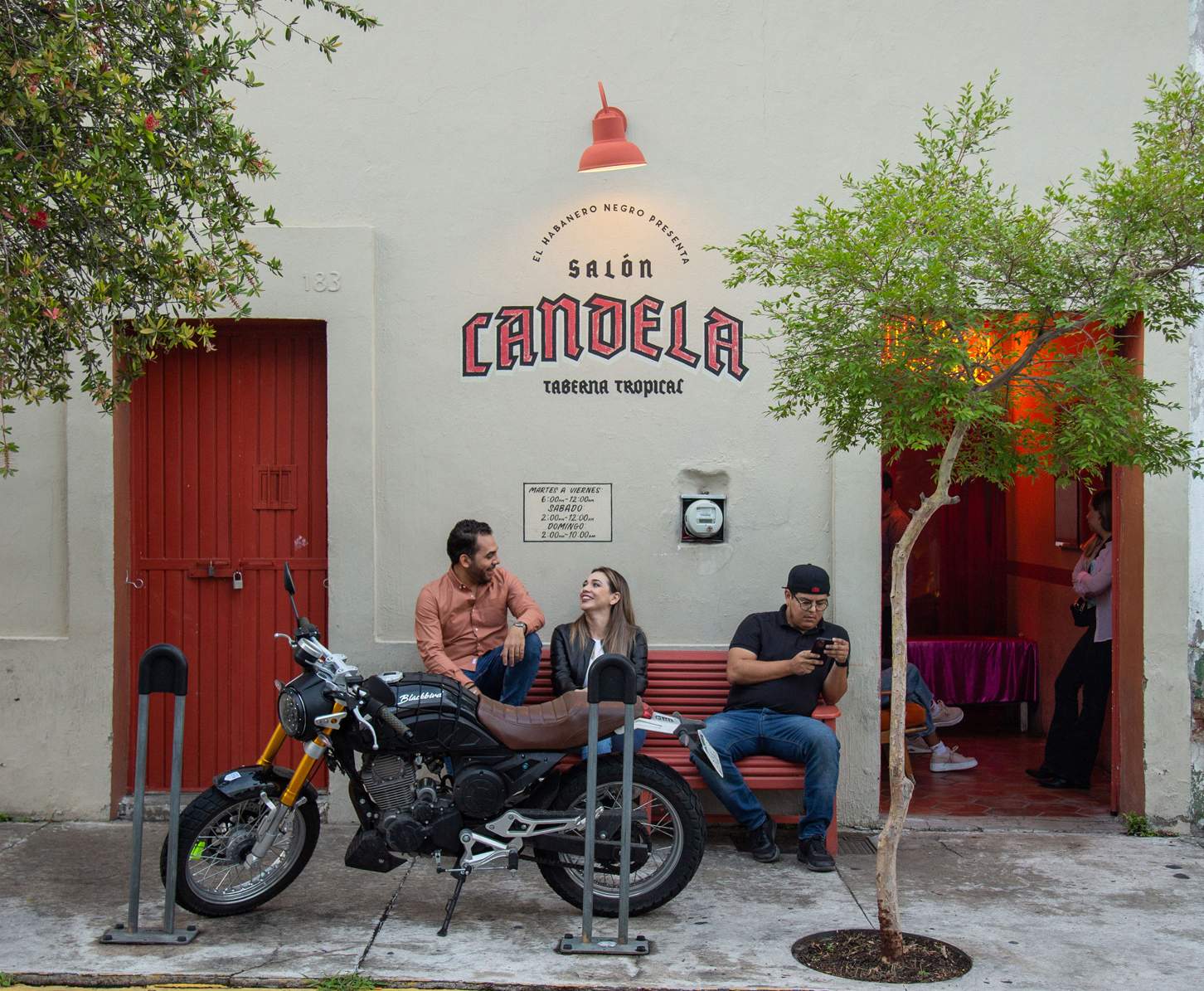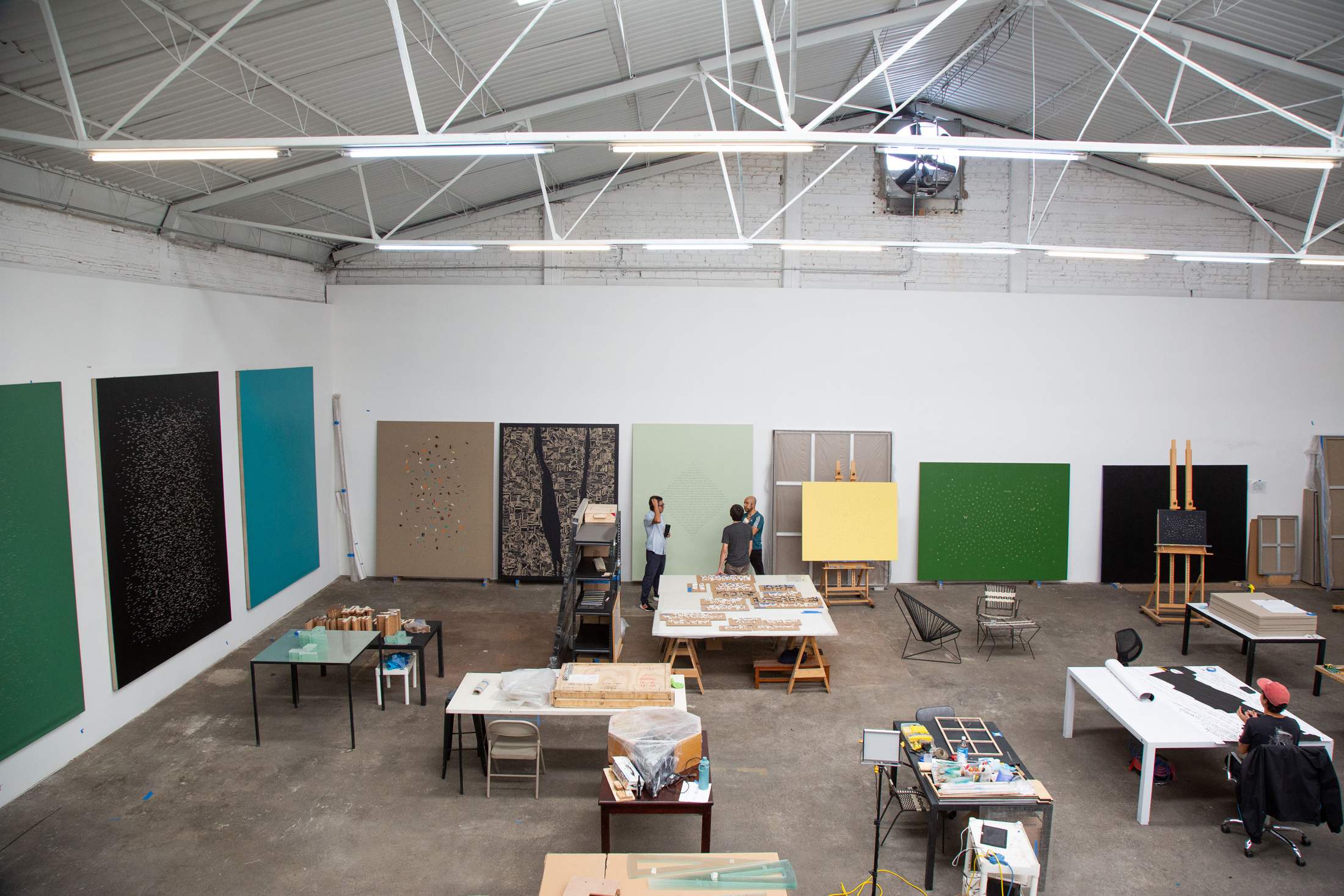 "I can feel the change," says Alberto Lopez Corcuera, an artist who recently opened Guadalajara 90210, a contemporary art space in a former school in Colonia Americana. "Guadalajara used to be a super traditional city but in the past five or so years, everything has changed. The new generation is much more open." 
French designer Fabien Cappello, who relocated from London by way of Mexico City, agrees. "It's very attractive to live in a connected city with a big cultural scene," he says. Cappello followed his partner to Guadalajara and now works in a spacious, colourful, plant-filled studio in Alcalde Barranquitas, a quiet working-class neighbourhood just north of the city centre. "The older generation put Guadalajara on the map and now the younger generation can imagine creating within the city. That's what convinced me that I could move here."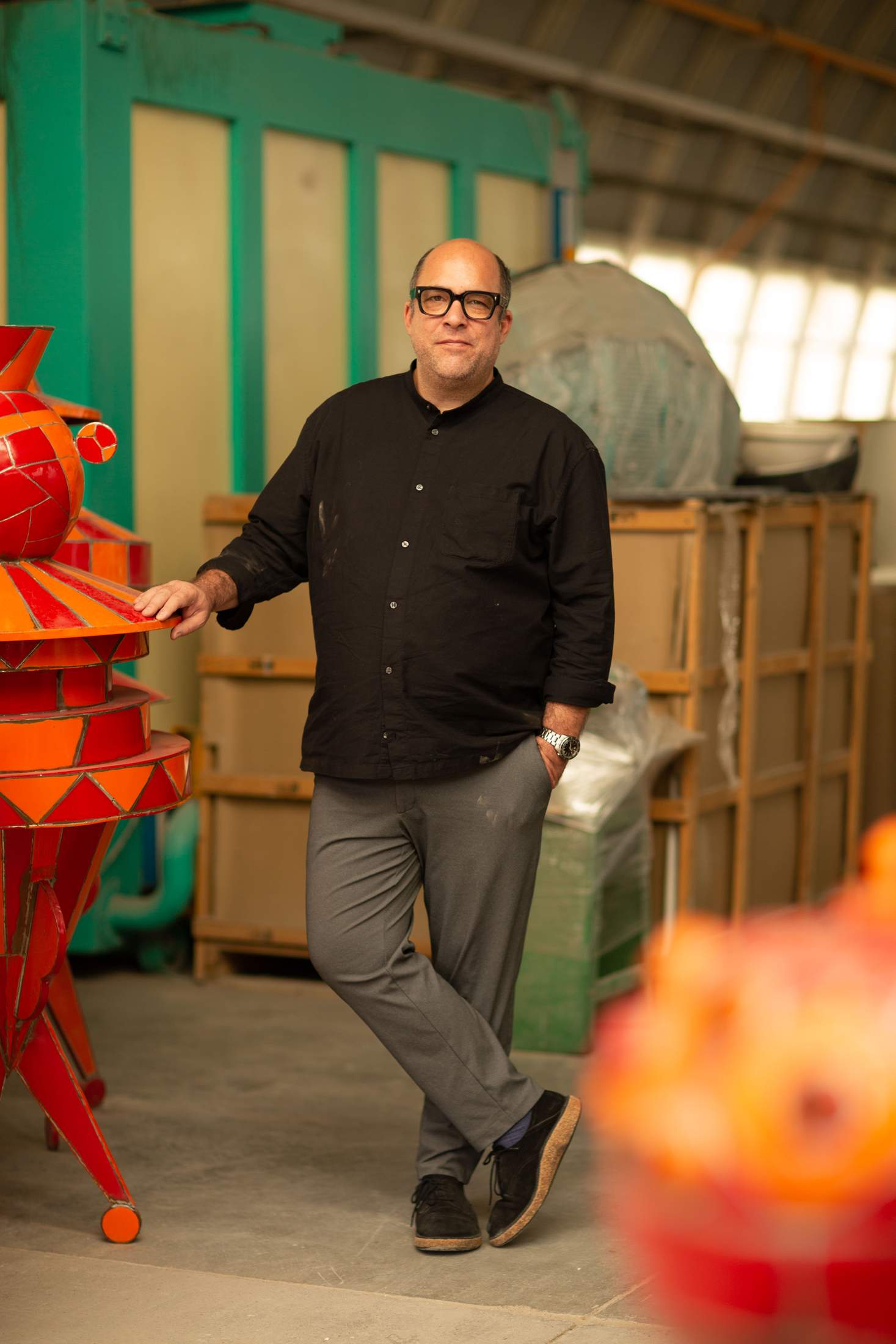 The hospitality scene has improved too, with the opening of Grupo Habita's comely Casa Habita hotel in Americana. "It doesn't feel so saturated," says Diego Villaneuva Plascencia, owner of Zuno Café, set in a mansion house in Americana. He moved here from Mexico City, where he had a popular design shop called Apt 25 in La Roma. He's sitting in the banana-palm-filled courtyard of Zuno, on a yellow wire chair designed by his friend Cappello. "A lot of visitors are coming here and they don't want to feel like they're in Brooklyn," he says, referencing the increasing Americanisation of the capital. At the front of the house, in a space that spills onto a tiled terrace, he recently opened the second Apt 25 shop, a beautiful wood-panelled room with royal blue carpets and shelves with goods such as ceramics by local creatives, as well as a few international brands. He hopes to acquire the rest of the mansion and open another restaurant in the coming months. 
While many outsiders have rolled in, the restaurant is largely run by tapatíos (Jalisco natives), who never left or decided to move back home after honing their trade abroad, says José Alonso Martin Ocampo, partner of restaurant group Grupo Habana Negrita.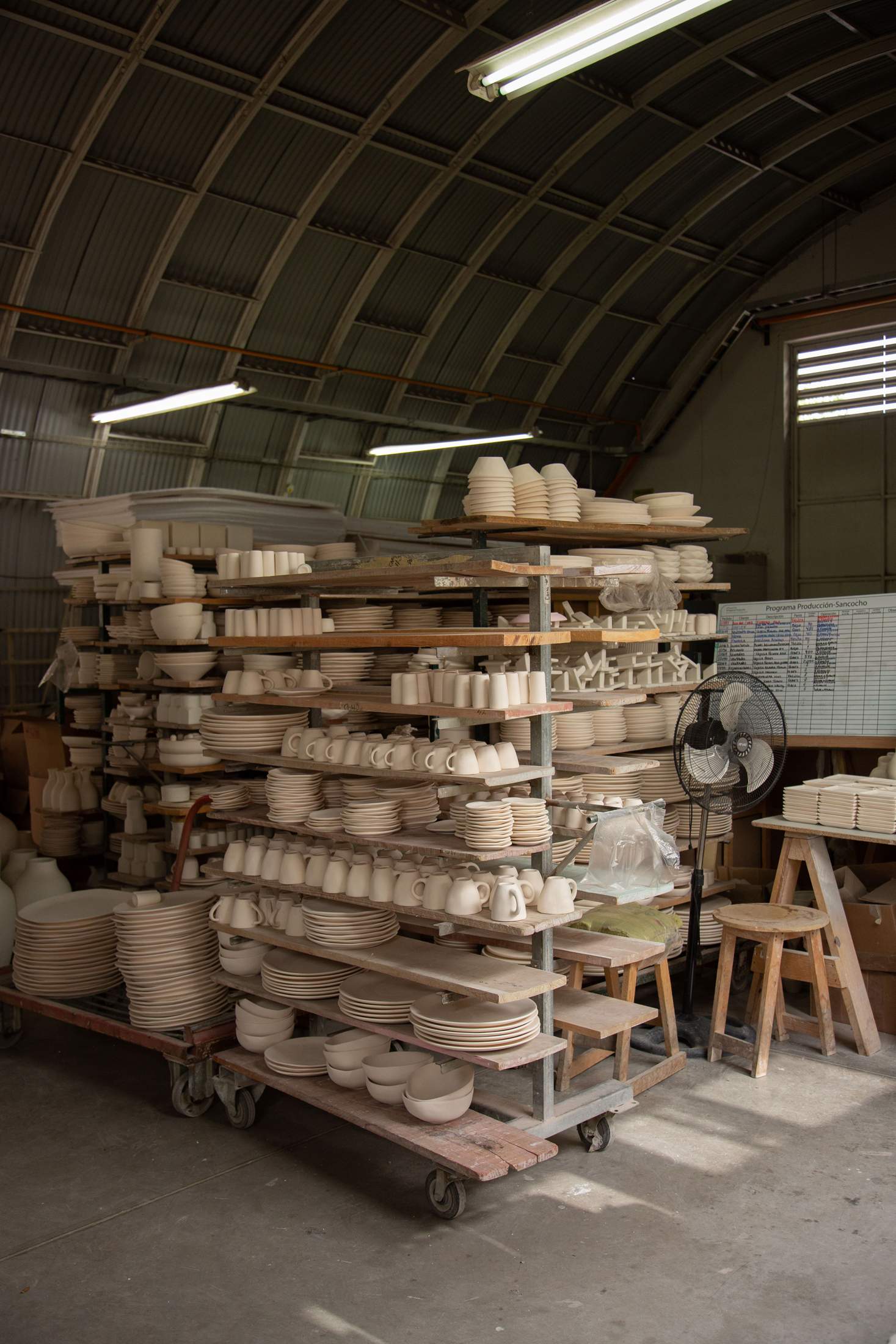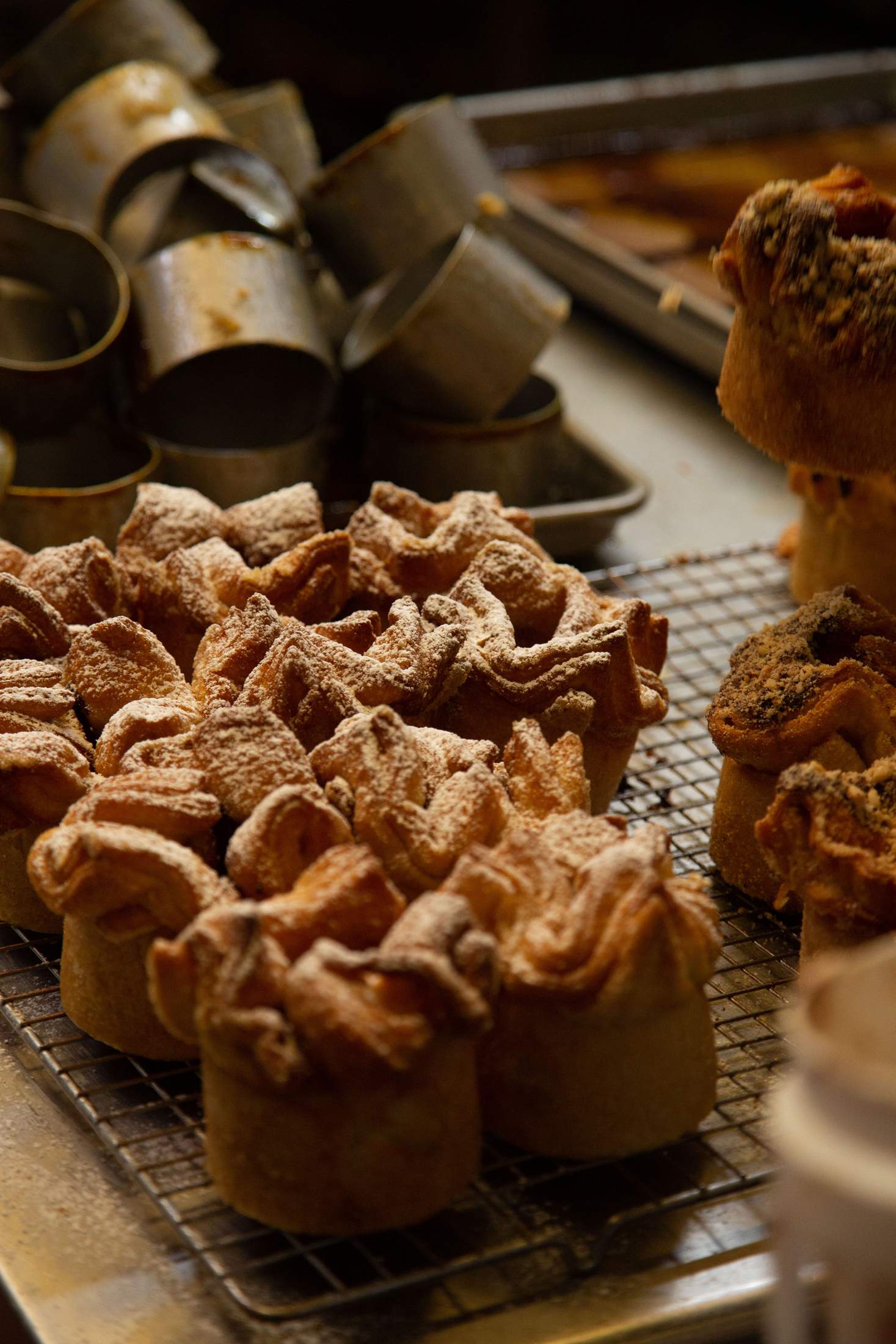 "We now have people coming here with cool ideas looking for places like this," he says, gesturing to Salon Candela, an open-air cantina in the Seattle neighbourhood. A few streets away is Enora, a new coffee shop and restaurant that spills out onto a wide pedestrian-centred avenue opened by partners from the Risoma network. The locally founded group has a collection of cult restaurants including De La O and Pal Real.
Karmele, a bakery with exposed cement walls, wood shelves and basket lights, was opened by sisters Edurne and Mirren Navarro. Mirren, who recently did a stint at Hart Bageri in Copenhagen, launched her own bakery in her parents' house in 2019. Today there's a queue for freshly baked goods such as baguettes, cheesecake, cookies and Karmelitos (a riff on the Breton kouign-amman pastry), oozing with berries and chocolate.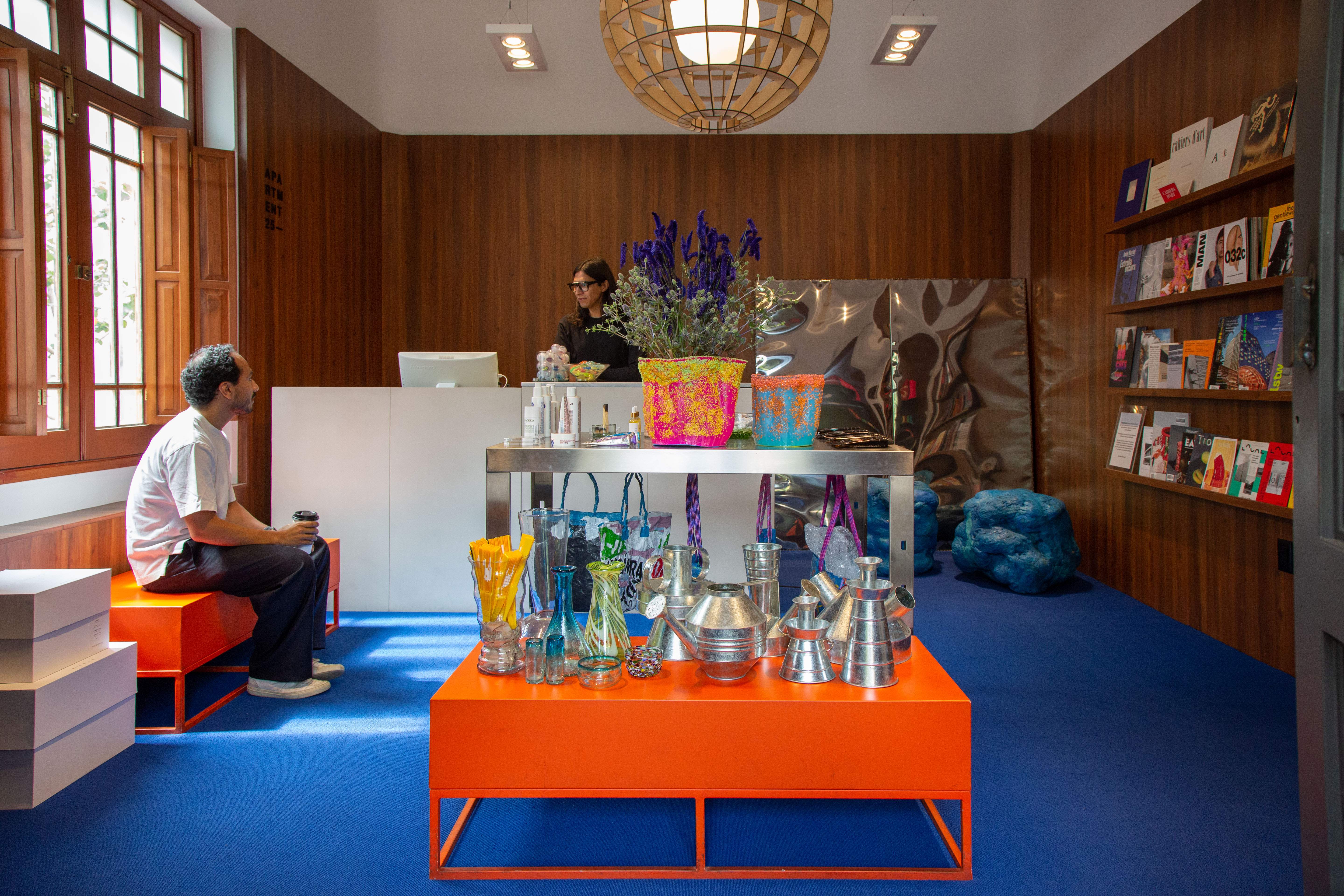 But for all its new places and people, Guadalajara maintains a distinct identity. At Xokol, a restaurant in Santa Teresita run by two of the city's youngest rising chefs, Óscar Segundo and Xrysw Ruelas, there's something that feels close to the essence of what's good about Guadalajara. The neighbourhood is full of tradition but close enough to affluent areas to be successful, says Ruelas. The restaurant, which recently moved, now has slick charcoal-coloured walls, a long, shared dining table and a vast open kitchen, where diners catch whiffs of smoke from the wood oven and open comal (clay griddle). It's by far the most polished spot to open in the area but that seems to suit people: as does the nod to pre-colonial culinary customs and the use of heirloom corn from Segundo's grandmother, whose portrait is proudly daubed on the wall. 
"Whenever I'm at Óscar's mom's house, she gives me a tortilla as a welcome," says Ruelas. Around the dining table it's mostly families; way after 22.00, there's a queue out of the door. "More and more people are moving to Guadalajara," says Ruelas. "It's a city that has so many opportunities."
---
Until 2020, the Argentinian architect Dolores Giribone had never been to Asia. Then she met Peter Witkamp, a Dutch entrepreneur who was passing through Buenos Aires.  "We started dating and right away he said he wanted to move to Indonesia," says Giribone, who is sitting in the shade of her palm-fringed villa in northern Bali.
Witkamp, who was setting up a socially conscious investment firm, convinced her how easy it could be to work from there. After stopovers in the Netherlands and North Macedonia, they moved to Ubud, a tranquil town in the hills of the tropical island in 2021. Giribone hasn't looked back since.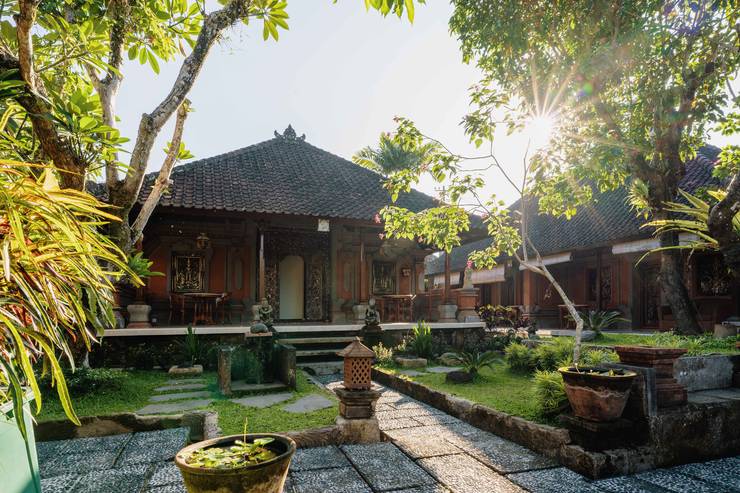 Tourism to Bali cratered during the initial shock of the pandemic but now that borders are open again, the easy-going, mainly Hindu island, long beloved by surfers and hippies, is experiencing a new wave of remote workers and entrepreneurs. Some are seeking sunshine and a higher quality of life as they pursue careers; others are founding start-ups and raising families with the intention of staying. "What makes Bali special is that it's like a meeting incubator," says Giribone. "Everyone has your back and is there to help you."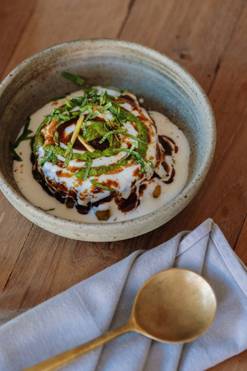 Shortly after arriving, Giribone joined architecture firm Pablo Luna Studio and then co-founded a Bali-based jewellery line. Meanwhile, Witkamp co-founded Katalys, which helps start-ups, but is also the programme director of the Borneo Initiative, a rainforest conservation group. They work from home in a villa, which has a pool, and take business meetings at beach clubs around the island. Giribone's studio, which is surrounded by trees and terraced rice fields. On the weekends they head to the beaches in the south or venture north for the mountains and waterfalls.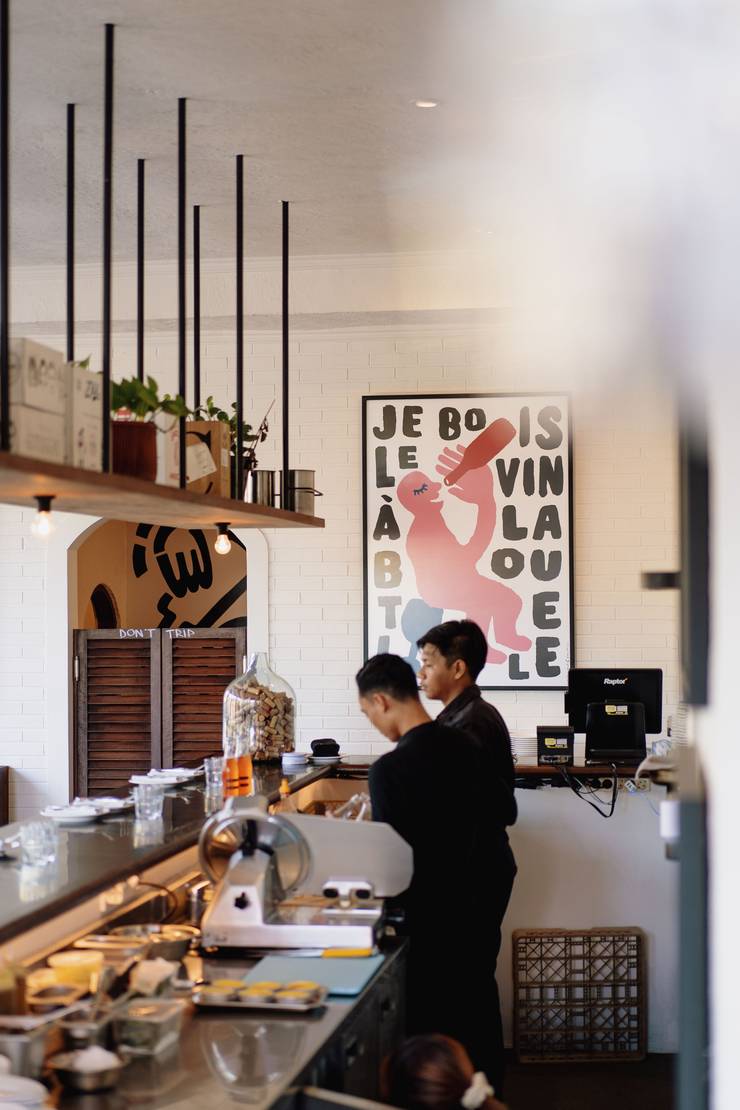 "Bali definitely gives people the opportunity to reset professionally, and you can really start something completely new if you'd like to as well," says Shrey Gaurishankar, who relocated to Ubud in 2021 after working in executive search and recruitment in Singapore. He opened Indian restaurant Apsara last December and this September he launched a second venture down the street: by day, it's Tucky, a speciality coffee shop, while at night it transforms into Bacari, a sleek wine bar.
"The quality of life as opposed to a city like Singapore is very different," says Gaurishankar. "Because of the more laid-back pace, you feel a lot more present, you feel a lot more relaxed. You're a lot more surrounded by nature. And you end up meeting a lot of creative people from different walks of life."
Before the pandemic, co-working spaces were a natural meeting place for people who needed only their laptops to work and fields such as graphic design and digital marketing tended to be over-represented. Since Indonesia's borders fully reopened earlier this year, co-working companies in Bali have welcomed a more diverse range of remote workers back to their sunny office spaces.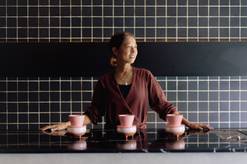 David Abraham, co-founder of Outpost, a coworking and co-living company, says that its Ubud and Canggu branches are back to more than 90 per cent capacity and he's noticed that there are more families and more first-time travellers coming in. Outpost's locations are open 24 hours a day to accommodate the employees of firms operating in European or North American time zones. "People don't want to put off their bucket list destinations any more," says Abraham.
Eddie Jaoude and Sara Abou-Jaoude are two such newcomers. Sara, a former lawyer, left her job to join her husband in his web-development business. The couple left the UK for Canggu in late 2021 after months of searching to find somewhere inexpensive, attractive and exciting. "We researched Bali a lot and we realised that it has obviously great weather and great food but also a big digital community – so good internet speeds and a lot of entrepreneurial people," says Sara. "We thought it seemed like an amazing destination." 
She now spends her weekends discovering the further-flung corners of the island, exploring the area by scooter.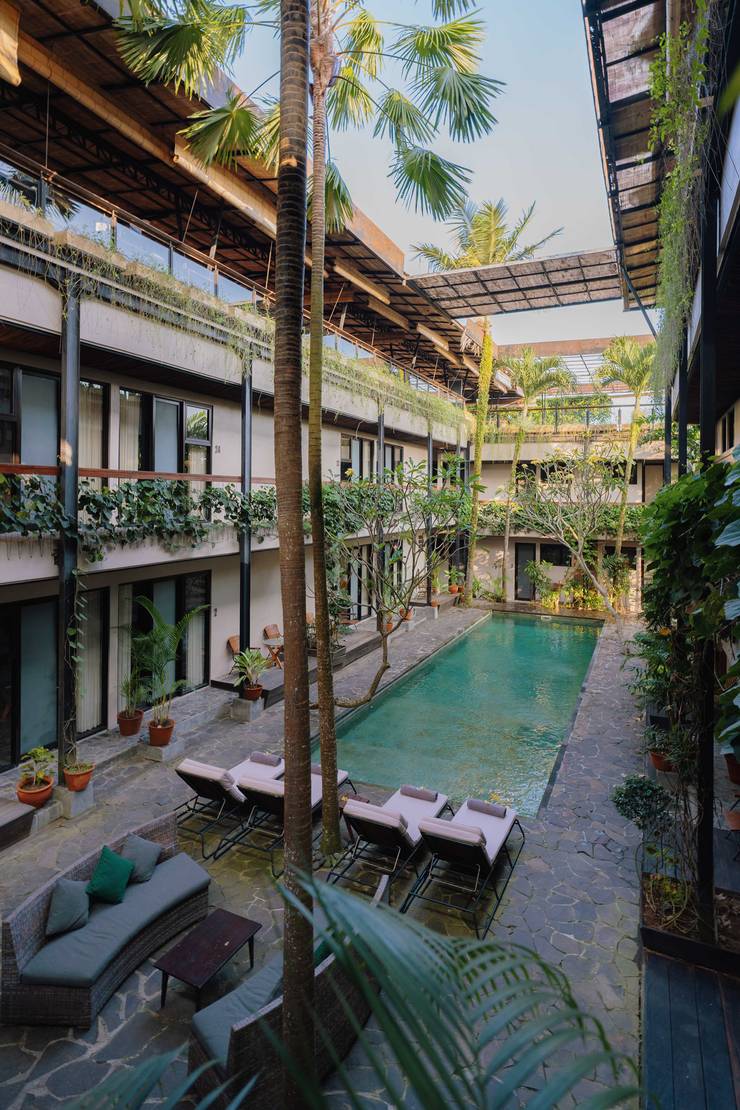 Moving to Bali: 
The basics 
Length of time it takes to register a business here: 
Four to six weeks. Some companies, like Emerhub, promise just four weeks.
Commercial rent per sq m: €175 per month for an unlimited pass at Outpost Co-working. About €1,000 for a 55 sq m commercial property in Canggu.
Number of new arrivals: 
There were approaching 250,000 international arrivals in May 2022 alone.
Key growth industries: 
Eco-tourism, technology, fashion, wellness, health tourism.
Average cost of renting: 
In Ubud, a two-bedroom villa is idr15m (€1,000) a month.
Average length of commute: Traffic can be bad across the island so most people who work in an office are in the same town.
Hours of sunshine a year: 3,137 a year in Canggu; slightly fewer in Ubud.
One advantage to living here: 
Community of expatriates and entrepreneurs; access to nature.
One disadvantage: 
Flights from Denpasar offer good connectivity in Asia but less so for longer-haul journeys.
"For both of us, food and weather are major points," says Sara. "I obviously knew we needed to go to a place where we could get our work done, but also have a good quality of life. Bali really stood out. Sometimes when you travel you might feel a little bit displaced or you always feel like a tourist in a particular area – but you don't in Bali; that's a real advantage of the island."
It's not just foreigners who are realising Bali's potential. "Now we have more local entrepreneurs in the coworking space, a lot of people from Jakarta," says Hasina Mahary, a consultant for Dojo Bali Coworking in Canggu. "I think it was a realisation of the better balance that Bali can offer." 
"We needed to go to a place where we could get our work done but also have a good quality of life"
There is a whole industry in Bali dedicated to helping foreigners obtain visas to work in Indonesia, where agents help arrivals sort the sometimes arduous paperwork and ensure that they meet the legal requirements. In June, Indonesia's tourism minister Sandiaga Uno said that the country is preparing a five-year visa for remote workers, with no tax obligations payable on foreign-earned income. The government is expected to launch the scheme this year – and there is plenty of interest that it actually does.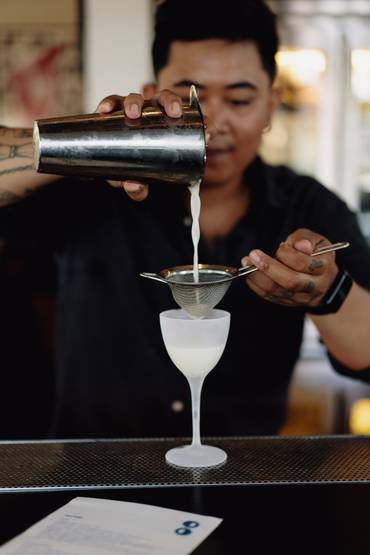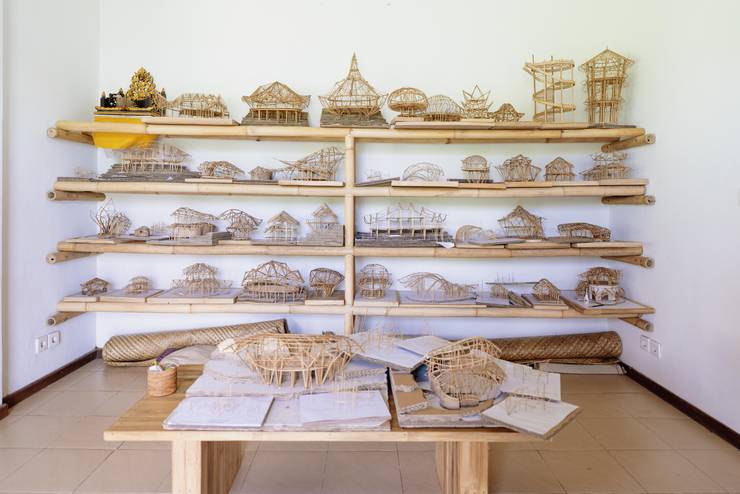 Although many people arrive with intentions of staying a short while, others end up putting down deeper roots than they first intended. In 2019, when her eldest son turned six, Kimiko Aida left Tokyo for Canggu. She enrolled her children in school and appreciated the environmentally-focused approach to learning over the stricter conventional education that her children would be getting back in Japan. For work, she remotely manages a coffee farm in Kagoshima and she now plans to start a coffee consultancy from Bali. "I don't want to go back to Japan," she says, with a smile. "Tokyo is too crowded."
---
Southern comforts
Catania

best place for:
Traditional quality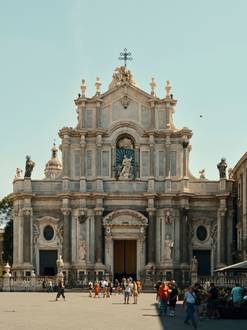 "We used to see Sicily as an example of how business should not be done, or we just associate it with folklore," says Catania-born Enrica Arena, ceo of Orange Fiber, a company that turns the by-product of citrus juice into sustainable textiles. "Now we're trying to change that narrative."
Catania, perched at the foot of Europe's most active volcano, is Sicily's second city. Like much of southern Italy it has long been a desirable, languid and lovely place to live but perhaps less somewhere to run an efficient business. Like Mount Etna itself, though, there's a pressure bubbling beneath the surface and that change is beginning to burst forth as a crop of new fashion and manufacturing businesses.
Enrica Arena studied in Milan and worked with the UN in Egypt before she decided to return home and co-found her start-up in 2014. As about 61 per cent of Italy's oranges are grown in Sicily, a proximity to the island's groves was useful for her citrus-focused firm. Having collaborated with retail giants such as h&m, Orange Fiber boasts the sort of brand recognition that draws in people from the rest of Italy too. "Many of our employees come to us," says Arena of the once-daunting task of tempting talent here from the mainland.
In an atelier-cum-gallery only a few metres away from the co-working space where Orange Fiber is based, Marella Ferrera is applying the finishing touches to a custom-made wedding dress. The Catania-born designer worked in Rome making opera costumes for clients in Greece and Spain, then in Milan before moving home to start her atelier. Her dresses, some of which are made using scraps of volcanic rock and ceramics from nearby town Caltagirone, are inspired by Sicilian culture and craft. "The island has real soul," she says, looping a final stitch into an errant hem.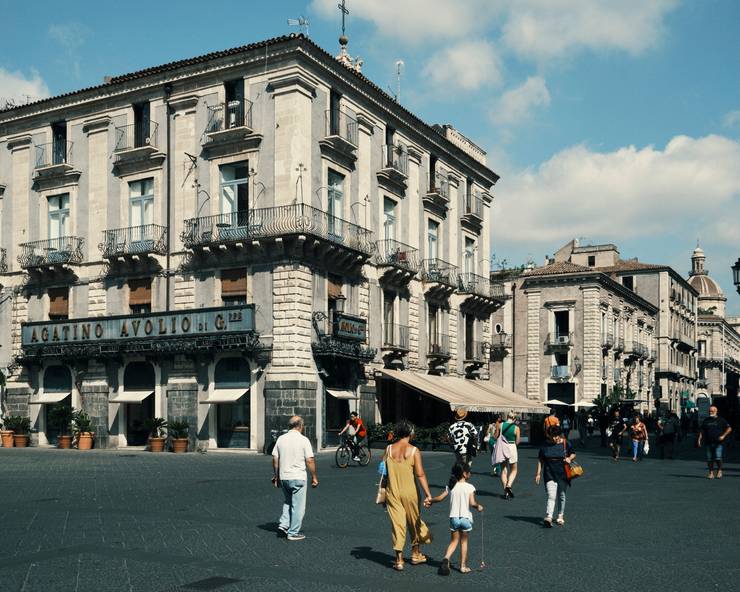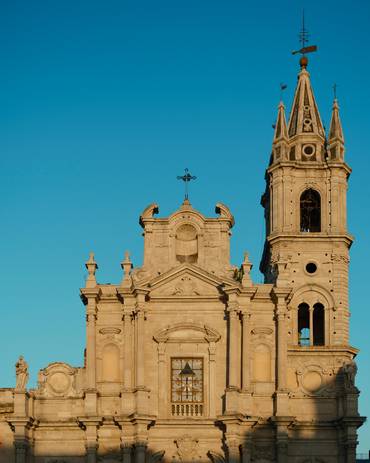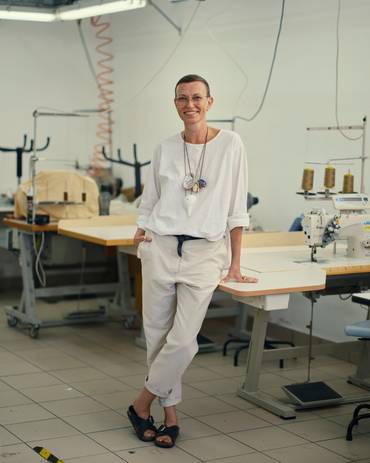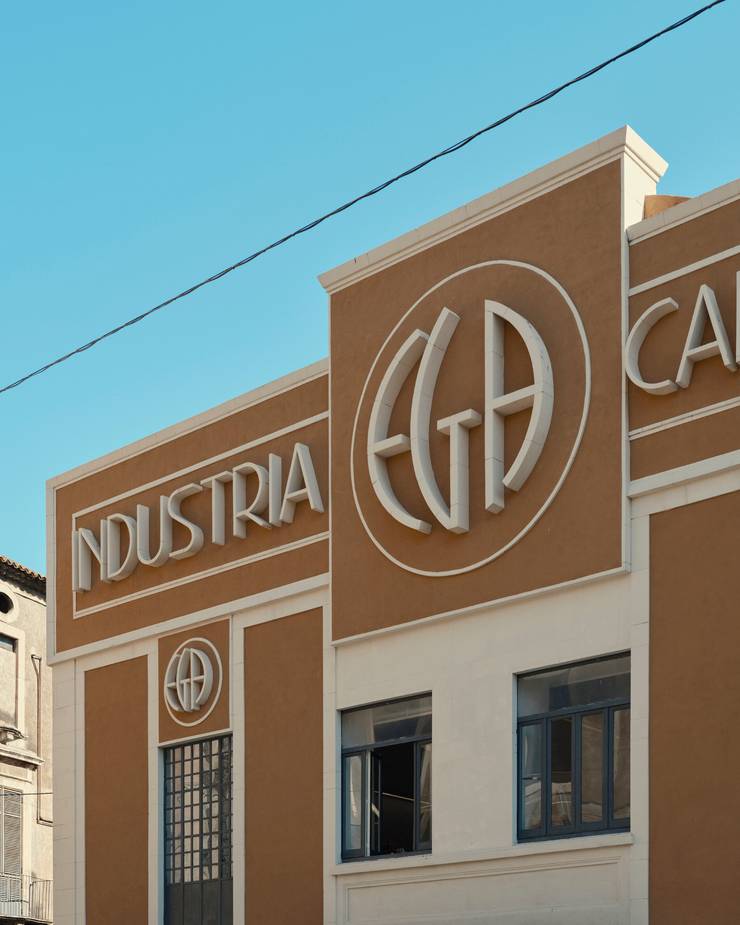 Ferrera and Arena are discussing a partnership, combining the former's design know-how with Orange Fiber's textiles. A good illustration of how the age-old craft of making a wedding dress might benefit from the fresh businesses moving in.
Moving to Catania: 
The basics
Length of time it takes to register a business here: 
About 5 to 7 days.
Commercial rent per sq m: 
About €12 a month. 
Key growth industries:  Fashion, textiles and manufacturing.
Average cost of renting a home: 
A one-bedroom city-centre apartment costs about €570 a month. 
Hours of sunshine: 
2,433 a year.
One advantage to living here: 
There's a close-knit community of creatives.
One disadvantage: 
Not a lot of support for businesses from the municipal government.
Also making waves is Pierfrancesco Virlinzi's swimwear brand Pier Sicilia, which started in 2019. "In the past it was common to have all your suits, shirts, underwear and, of course, bathing suits tailored," says a beaming Virlinzi, in his workshop. Through his label, Catania-born Virlinzi hopes to bring the same high standard back into swimwear design. The fact that he has ample opportunities for a swim in the Mediterranean during his lunch breaks is also a perk.
In Acireale, a city north of Catania, the scale of opportunity on the island appears bigger than small businesses and one-person ateliers. Le Panier makes about 1,500 leather accessories a month, combining age-old know-how with new technology to create prototypes and leather goods for major luxury brands. Not long ago, many businesses like this appeared doomed to lose out to cheaper labour abroad. But one silver lining to the current economic stalemate with China and logistical snarl-ups is that many brands are reshoring their manufacturing. Le Panier's idyllic location? That's a bonus for visiting designers and the staff here. "The ocean is just around the corner," says co-founder Rosario Michele – who, ever the entrepreneur, also owns a nearby gelato parlour. "I often go for a lunchtime swim."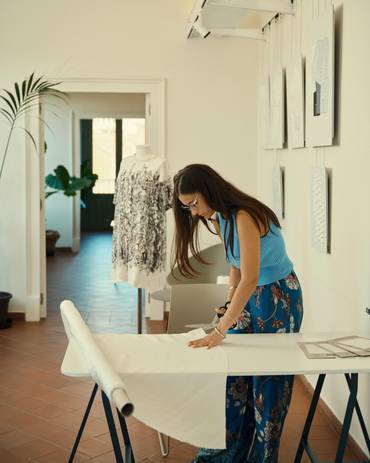 As well as a shift towards making things at home, more transparent supply chains and an onus on better working conditions, money from the EU's €800bn post-pandemic Next Generation fund is now up for grabs for sustainably-minded companies with a green focus.
"The brand is about our past, heritage and traditions. We had to stay here"
North of Catania in Mirto, nestled between olive groves and thickets of prickly pears, Salvatore Zingales' workshop specialises in the production of double-face coats. Sown using a weaving technique that creates two layers on the same fabric, the complex method makes for warmer, higher-quality jackets. While this kind of craftsmanship has become associated with workshops in Italy's north, Zingales and his team are intent on proving that the South's tailoring traditions are just as strong – and that companies here can be just as productive. The business employs more than 200 seamstresses in the area, all of whom produce items for luxury brands including Max Mara and Bottega Veneta, plus smaller firms including the Paris-based Nanna Pause.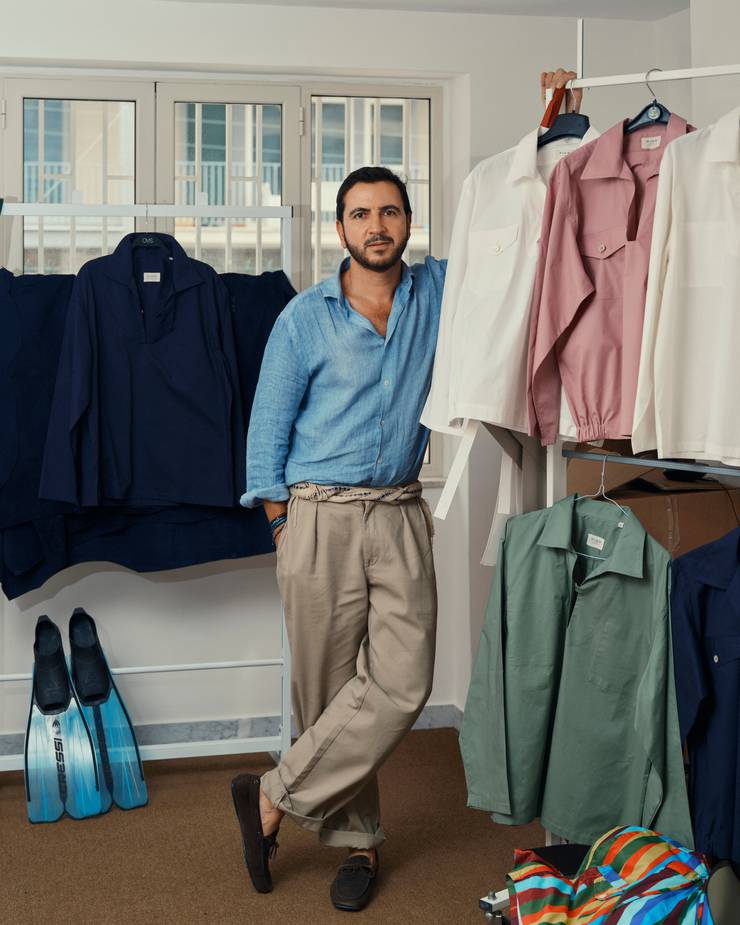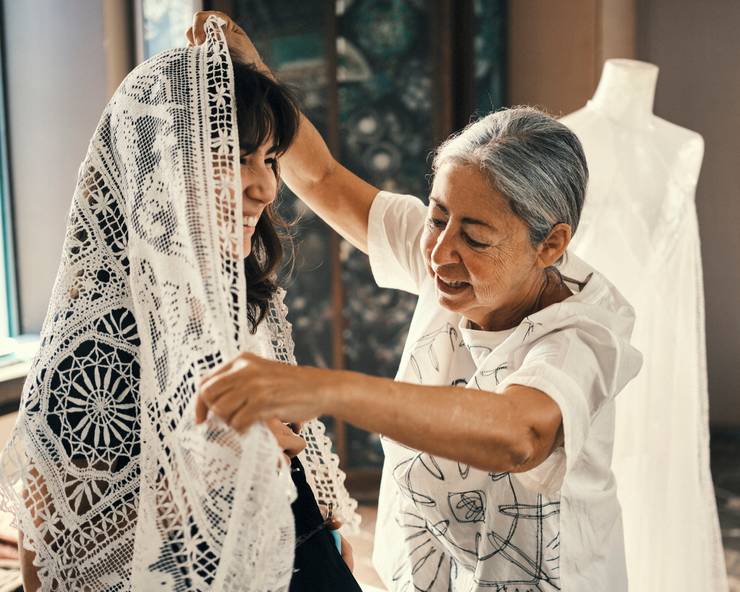 Over the years, designer Nanna Pause has established a close connection with Zingales and the workshop's seamstresses. "When something goes wrong, being able to call and talk to the person making that particular item is very helpful," says Pause as the sun begins to set on the dusty track that leads to the workshop.
This generation of Catania creatives continues to bring back production and start homegrown labels. "When I started my brand, people asked me why I didn't want to just produce abroad in Turkey or Portugal," says Virlinzi, in sight of the mighty volcano which presides over Catania. "But the brand is about our past, heritage and traditions. We had to stay here." Listen closely: perhaps you'll hear the rumble of change too.
Photographer: Andrea Pugiotto, Paulius Staniunas, Ana Hop