Offices of scale / Global
Size matters
Your offices needn't be tucked away in a monolithic multi-purpose skyscraper. Whether you employ four people or 4,000, your firm's HQ can be a striking projection of your brand's values and aspirations. We visit three workspaces that get it right.
Light club 
Fiskars Group, Espoo 
A sign that reads "Fiskars Group, est. 1649" welcomes visitors to the Finnish company's glossy new nine-storey headquarters, designed by Helsinki-based Sarc architects. In some ways the shiny set-up feels at odds with the brand's identity. After all, this is the oldest company in Finland and among the oldest in the world, whose former home in the capital's repurposed Arabia tableware factory formed part of the nation's design heritage. Thankfully, the brand's new digs are anything but another insipid corporate office. Located in Espoo, they're filled with art, craft tools and iconic products from Fiskars' brands, such as Iittala and Arabia. "With almost 400 years of craft and design heritage to draw on, this is as much a window into our brand dna as it is a modern workspace for our 400 employees," says Kati Ihamäki, Fiskars Group's vice president of sustainability.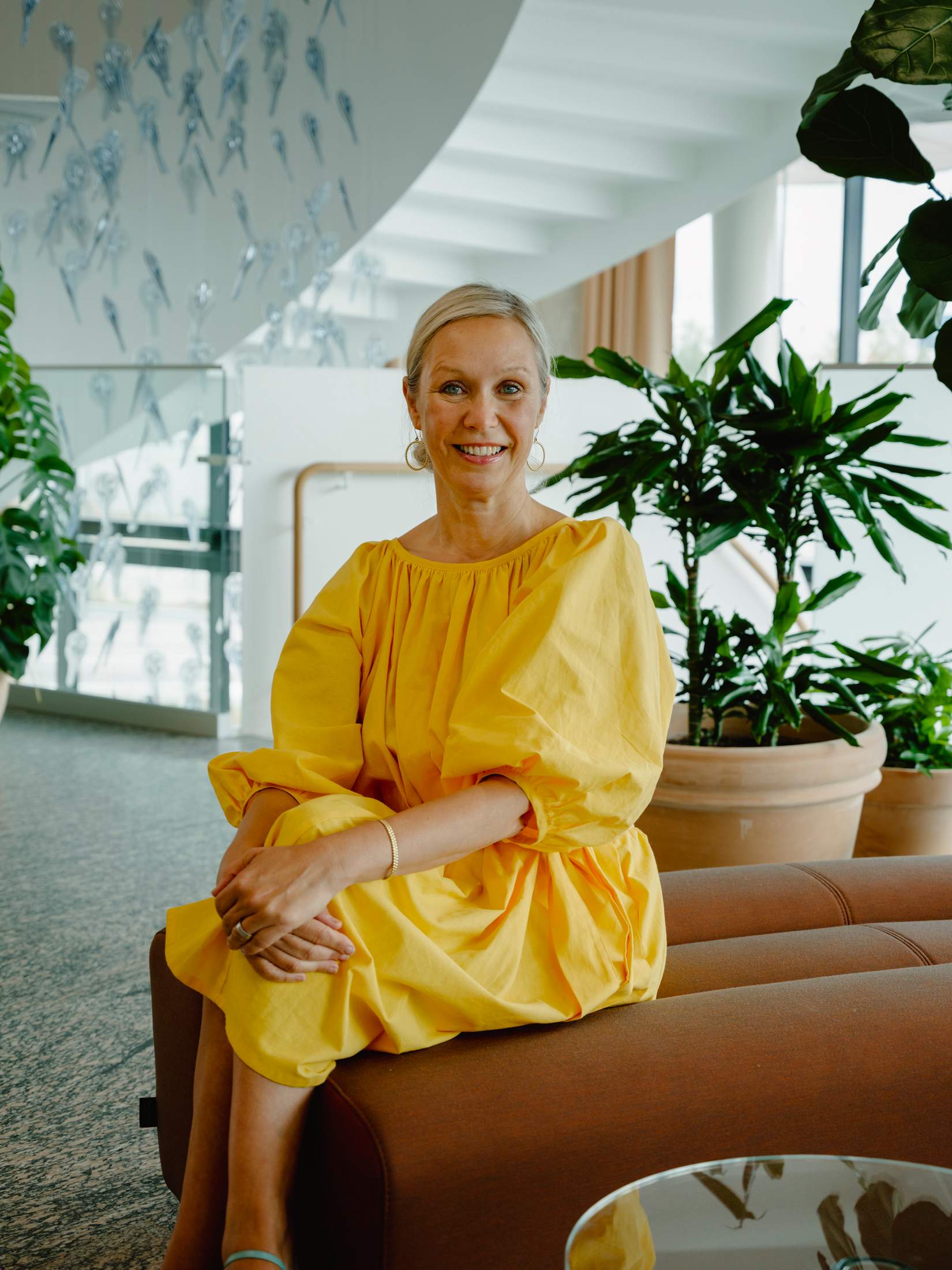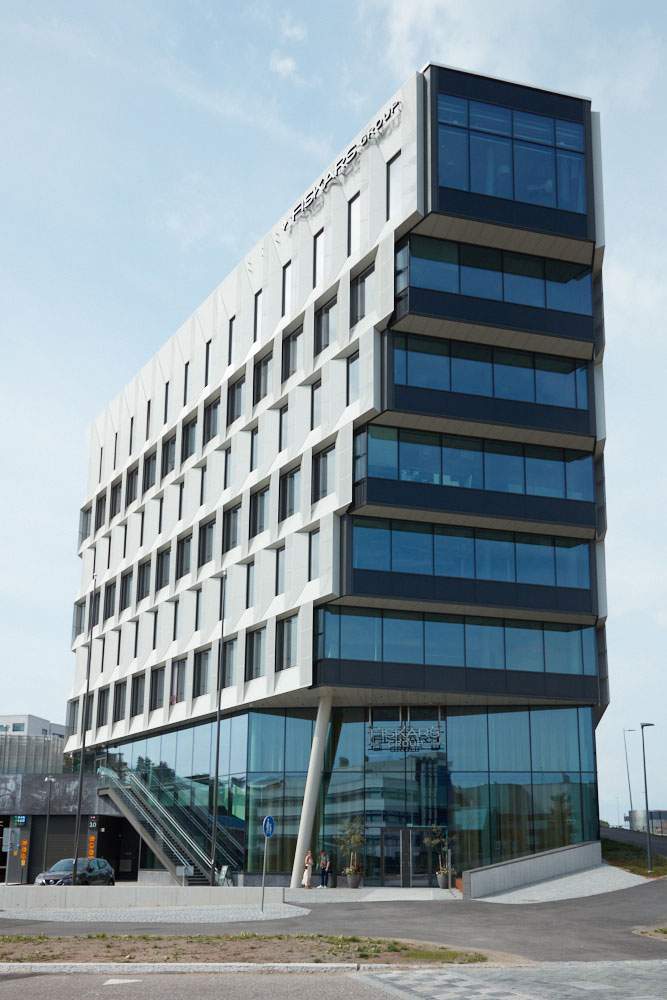 Despite its storied history as first a manufacturing hub and then a headquarters, the old head office did not accommodate modern ways of work or meet the group's sustainability goals. Not only that, it couldn't fit all of its 12 design brands under one roof. When the brief for the new building, located by the sea in Espoo's Keilaniemi neighbourhood, was written, the key was to involve the employees. "One of the priorities was to create an office that nurtures encounters but which, unlike many open-plan offices, has a sense of place and human scale," says Anni Ojanen from design studio Futudesign, the Finnish firm responsible for the site's interior design. 
"It's as much a window into our brand DNA as it is a modern working space for our 400 employees"
As an example of the firm putting its staff first, the top floor, which affords magnificent views over the Baltic, is dedicated to wellbeing, with a large terrace, yoga studio, massage room and café. This coupled with well-designed work areas, lots of natural light and a healthy-food-serving staff restaurant will help Fiskars to attract and retain talent. In the words of its creative content manager Vesa Kemppainen, "We don't need offices to feel cosy and homelike; we just sat at home for two years. Offices need to be much more. They need to feel uplifting and make you say, 'Wow.'"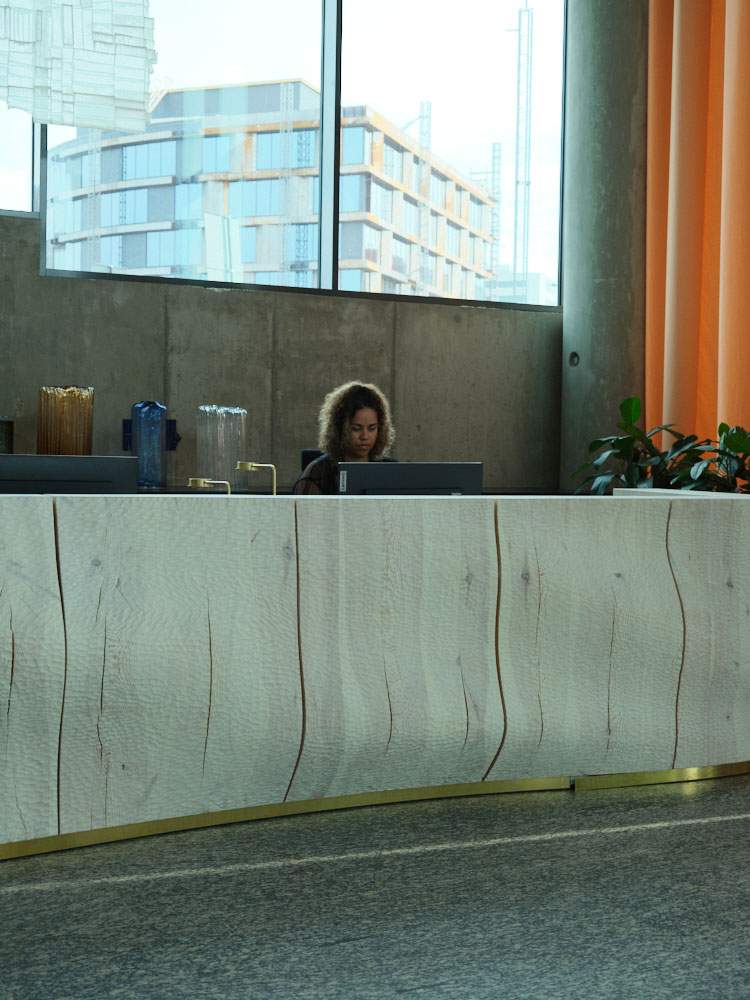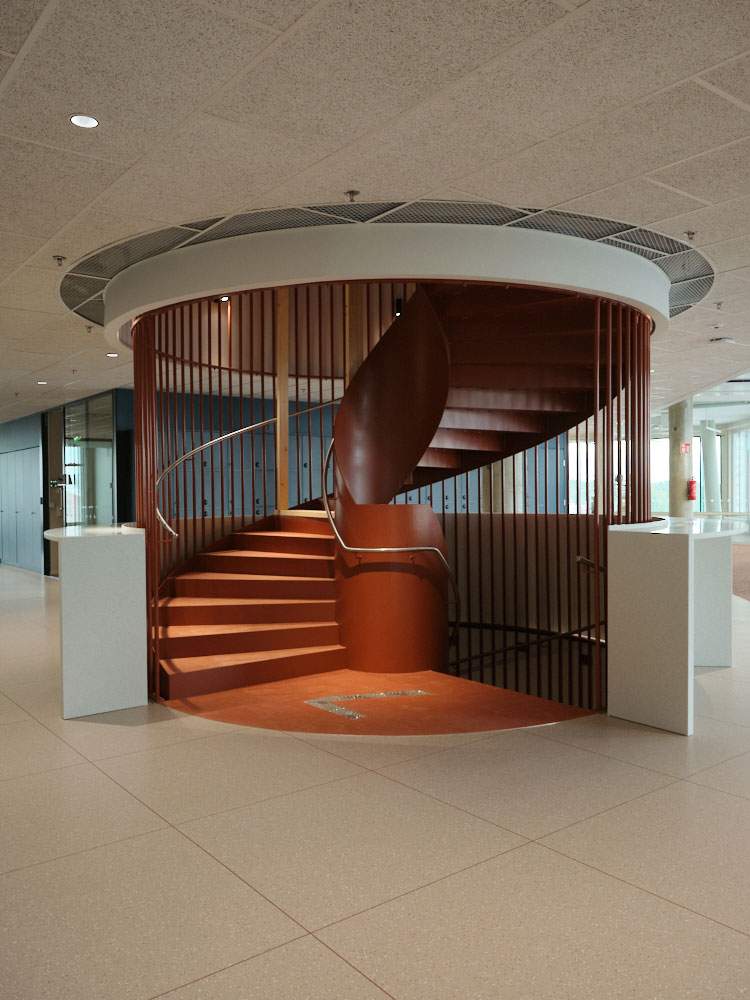 ---
Fitted out
Pas Normal Studios, Copenhagen 
For Peter Lange and Karl-Oskar Olsen,  what started as a hobby making their own biking jerseys has grown into one of the world's sleekest cycling-apparel brands: Pas Normal Studios. After launching with a small collection in 2015, the business partners and co-founders now have a staff of more than 45, overseeing countless new items every year that are quickly snapped up by a loyal following across Asia, Europe and North America, with shops on all three continents. Its rapid growth has forced the company to move offices several times in seven years. But that's now changed with the construction of a new home in Copenhagen's harbourside Nordhavn neighbourhood.
Here, a former rifle factory from the 1890s has been turned into a two-storey headquarters that combines offices, a gym and changing rooms, plus a café and community space. The firm responsible for the design, local interior-architecture practice oeo Studio, was keen to create an environment that reflected Pas Normal Studios' design ethos. "If you go through the building you'll see it's meticulously detailed," says Thomas Lykke, oeo Studio's co-founder. "It's subtle and it's all about quality – much like one of Pas Normal Studios' garments."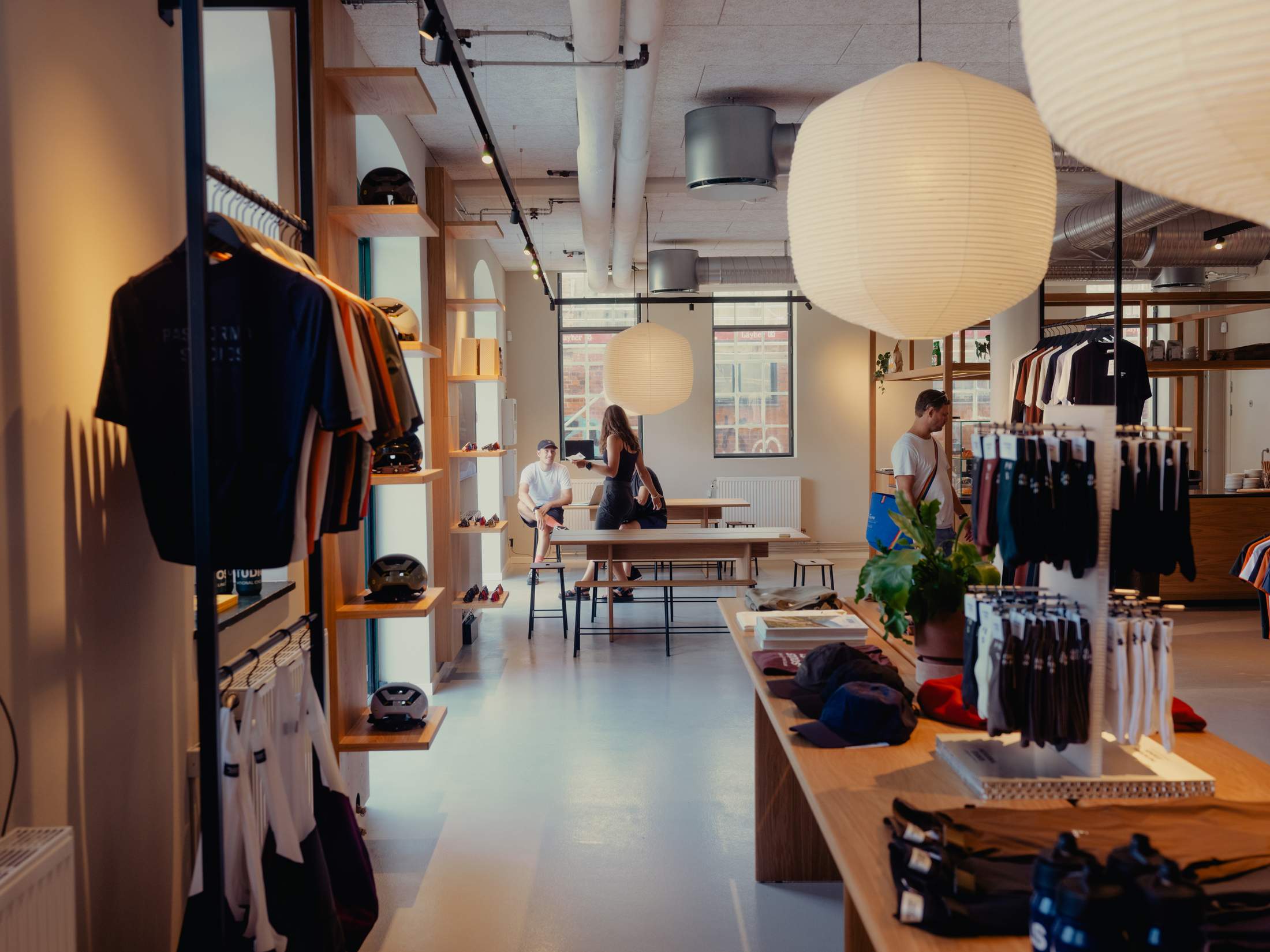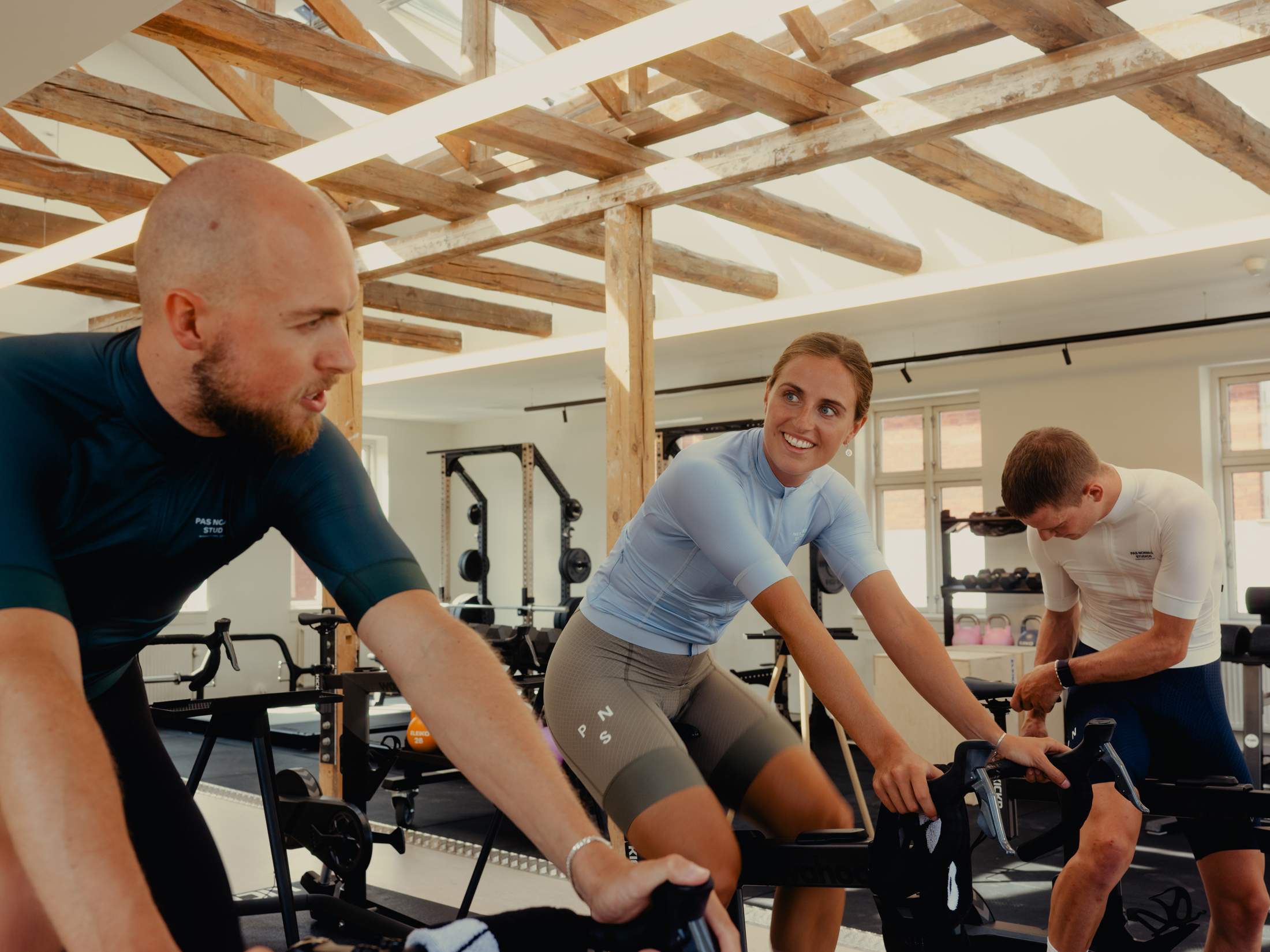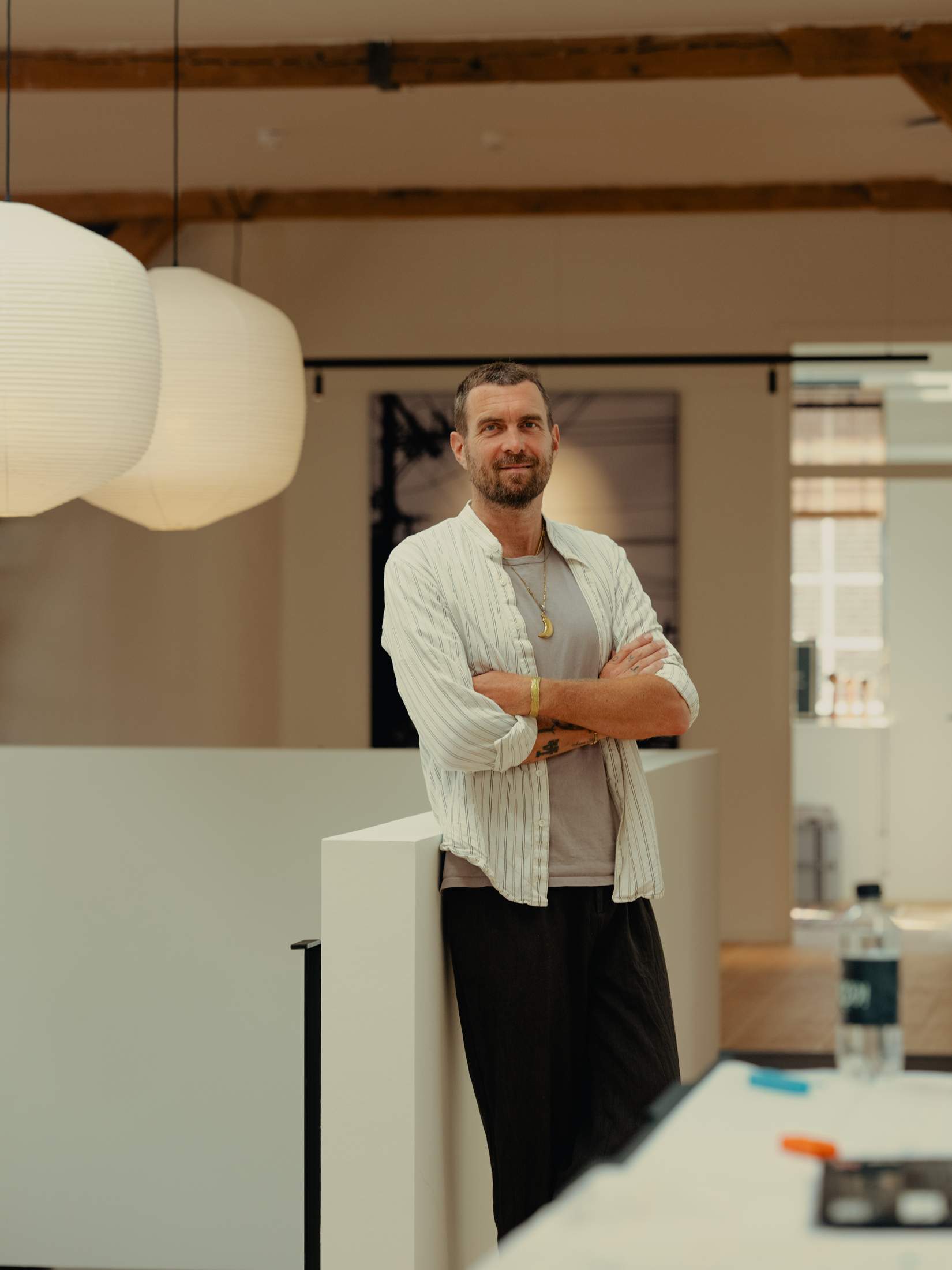 Those details start with custom oak furniture crafted by local carpentry workshop Raaschou, a new central staircase uniting two previously separate floors and skylights created with Danish window specialists Velux. "Before, this building was completely dark, with only small skylights," says Lykke. "This has transformed the space." 
And while design inspiration might be drawn from the clothes, many of the uses incorporated into the building's programming were drawn from the brand's ethos too. Take the gym that allows the company's employees to stay fit through the long, dark Danish winter. "Our employees are very active; almost all of them cycle," says Olsen. "So the gym works for them from an efficiency point of view."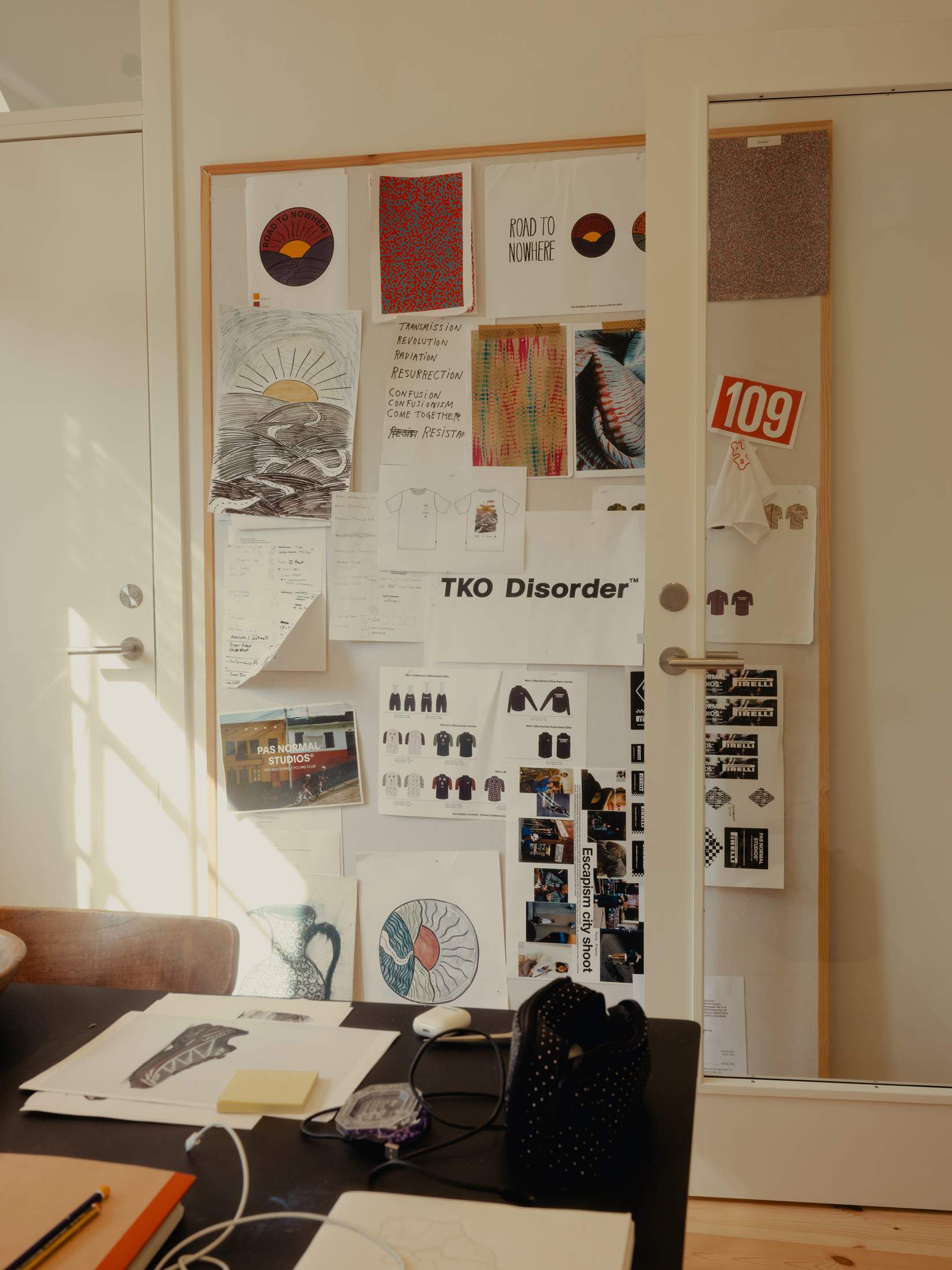 A similar outlook is taken in the canteen. "For a company with our dna this space is important – if you listen to what people are talking about, it's only riding," says Olsen. "These conversations bring together people from different departments. It's a really good place to get to know your colleagues."
For Pas Normal Studios' founders, the building is about practising what you preach. "From a product point of view, we celebrate the hours you spend in the saddle by making the best possible clothes," says Lange. "To do that, those who are making the product should have the best possible space to do so. The more motivated, healthy and happy our people are, the healthier the company is. This office supports that." 
Photographers: Ernest Protasiewicz, Rozette