Neighbourhood 02. UAE / UAE
Capital investment
Quality of life is on the rise in the UAE's first city. With blue-sky thinking from community-led businesses and blue-chip companies settling into shiny new offices, not to mention a world-beating cultural scene, Abu Dhabi has plenty to offer.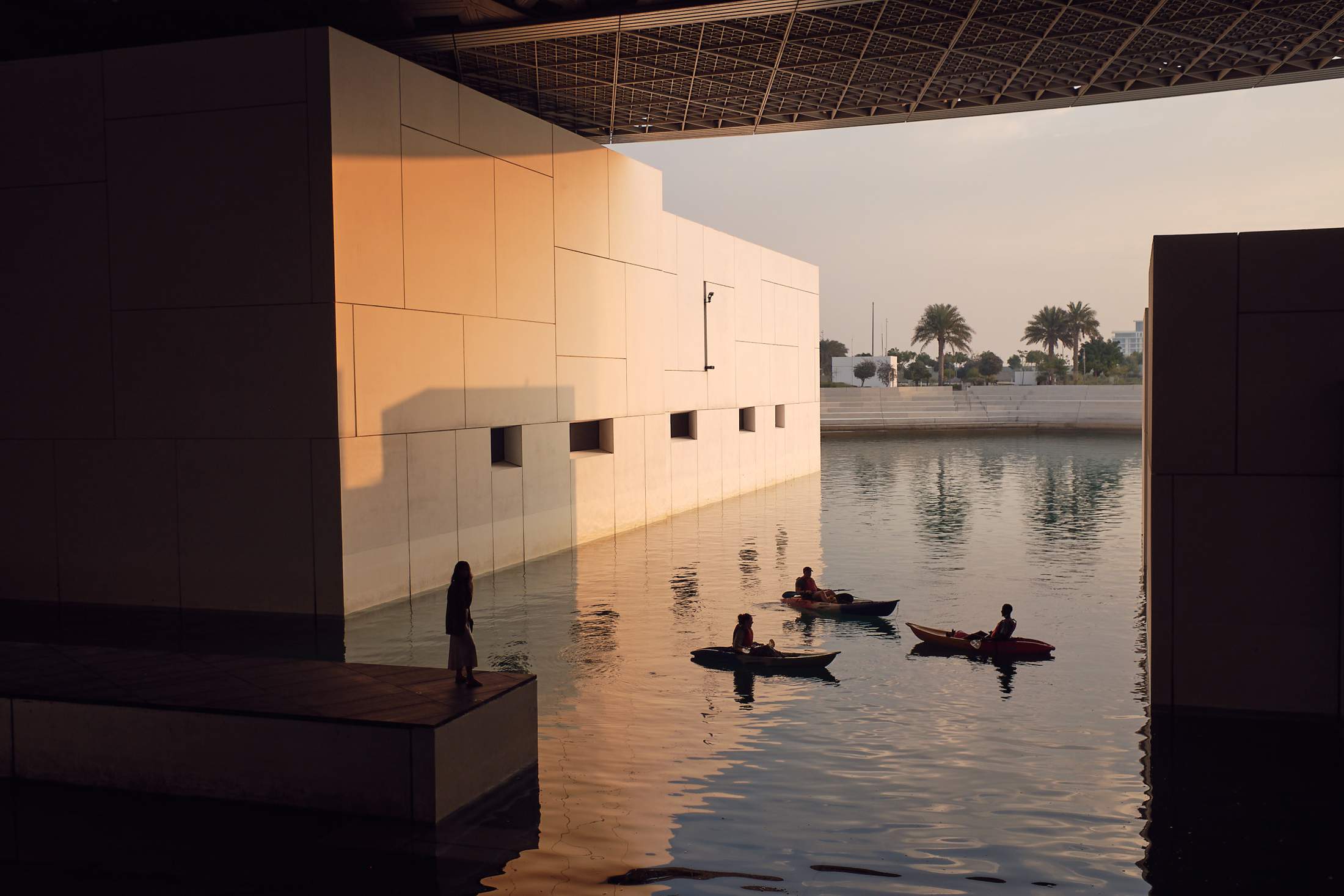 Abu Dhabi may be the wealthiest Emirate and the uae's capital but it's occasionally overshadowed by its louder, bolder neighbour to the northeast. While wealth and administrative clout might not sound like reasons to move here, Abu Dhabi's success has come from a combination of careful planning and ambitious investments that have made its seaside developments and islands – of which it boasts more than 200 – some of the country's most desirable places to live. What's more, entrepreneurs are starting to feel the draw too.
Just ask Raj Dagstani, the founder of Marmellata, a bustling waterside pizzeria in Al Mina. After moving from the US, Dagstani wanted to open a spot where his children could work and his family could be part of a community. Originally open just one night a week – with queues snaking around the block – Marmellata really started cooking following the pandemic, when Dagstani decided to open four days a week and discard his hole-in-the-wall approach. "Now we have 30 seats inside and 30 more outside," he tells monocle with excitement. "Marmellata is an extension of our home and everybody's welcome."
There are many nearby diversions too. Not far from Marmellata is 421, a gallery – with a sensational bookshop – dedicated to emerging regional artists. Designed by Danish architect Bjarke Ingels and dreamt up by the Salama Bint Hamdan Al Nahyan Foundation, this space is the first step in an enterprising plan to overhaul the former warehouse district to create leafy, walkable spaces for setting up businesses in a once overlooked part of town. 421 also proves an inviolable truth about good neighbourhoods: they must have a great coffee shop. The team worked with Auro Coffee (whose less fancy flagship is just a few doors from Marmellata) to station an outpost within the gallery by third-generation Ethiopian coffee-maker Ghassan Bagersh. With 3 million sq m of available space, the Mina Zayed Port is also set to be transformed into a home for the city's fish, haberdashery, and fruit and vegetable markets. 
While inroads have been made for cycling and walking, you'll still need a car here and the vast majority of journeys are made on four wheels, whether you live in desirable Al Maryah, Al Reem or Umm Yifeenah islands. So, since you're strapped in, you may as well make the most of the seaside city's most famous assets on nearby Al Saadiyat Island.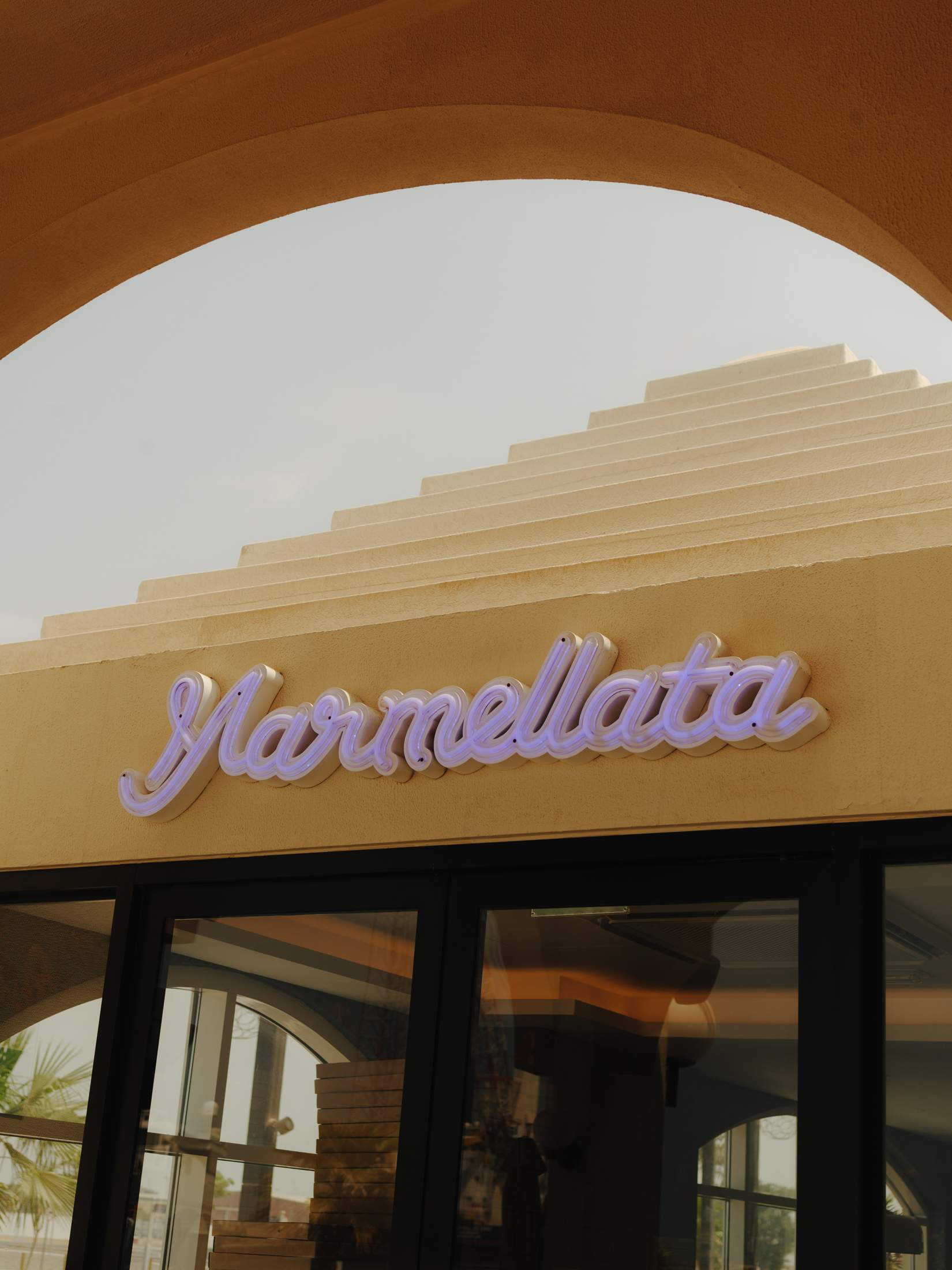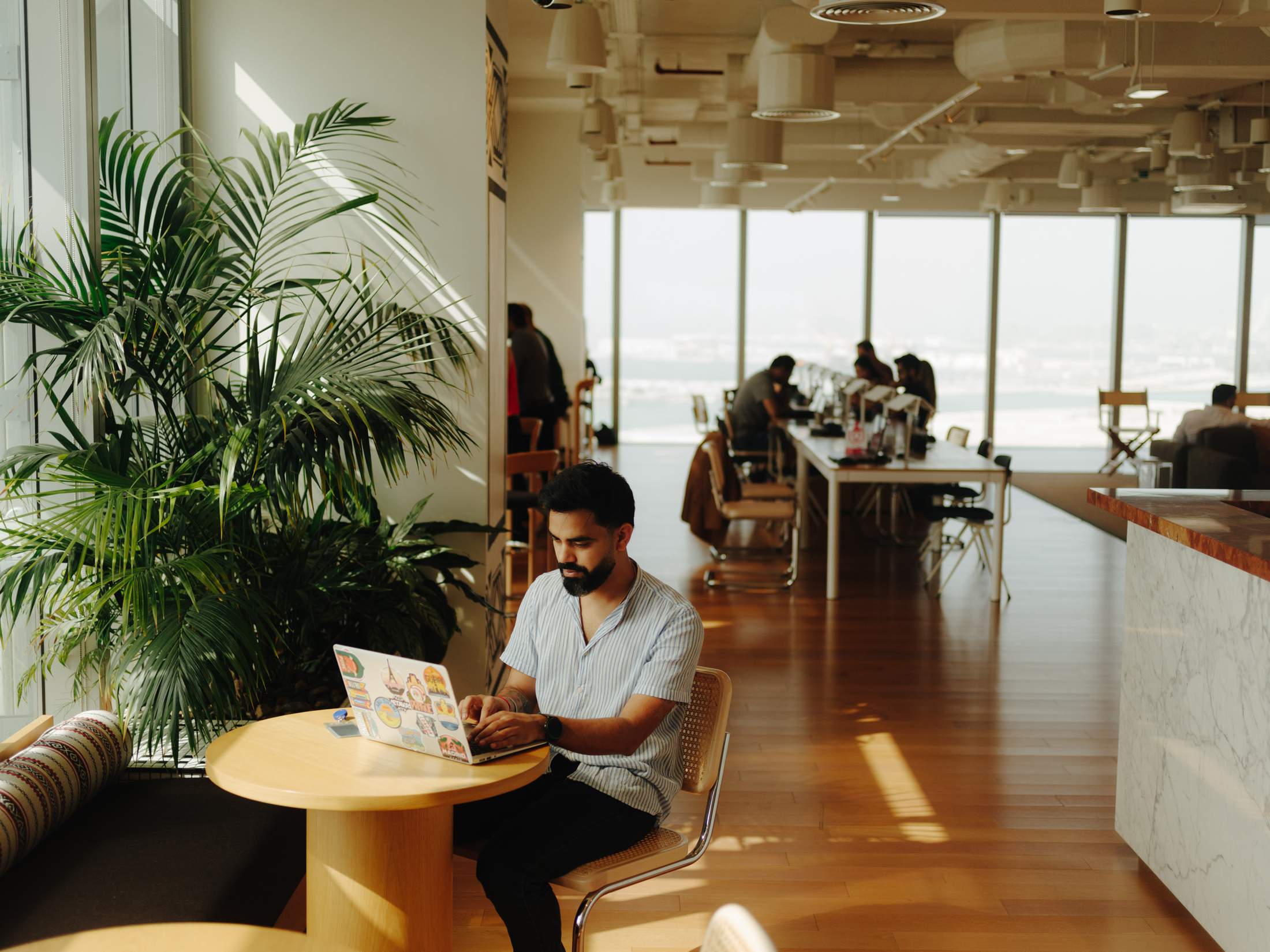 The headline attraction here is architect Jean Nouvel's domed, low-slung delight:the Louvre Abu Dhabi, which opened in 2017. To the north is another sprawling site, this time designed by Frank Gehry, which will house the Guggenheim Abu Dhabi, set to open in 2025. As if that wasn't enough, there's also the Foster + Partners-designed Zayed National Museum, with its extravagant silhouette that resembles a falcon's wing, the Natural History Museum (also due in 2025), and the Abrahamic Family House by David Adjaye, a site with a synagogue, church and mosque set on a raised plinth. It's monumental stuff.
But it's not all leisure. Abu Dhabi is a hard-working place and Al Maryah Island has some of the city's newest and most sought-after offices, many already snapped up by blue-chip tenants. The island's location between downtown and new business and residential districts makes it an important place for trade and commerce. Indeed, it was designated Abu Dhabi's new Central Business District in 2007, and the island also houses Abu Dhabi Global Market, a financial centre and free zone. For a better view, head to the 15th floor of Al Khatem Tower, where tech company Hub71 has collaborated with Wework on a co-working space that overlooks the capital.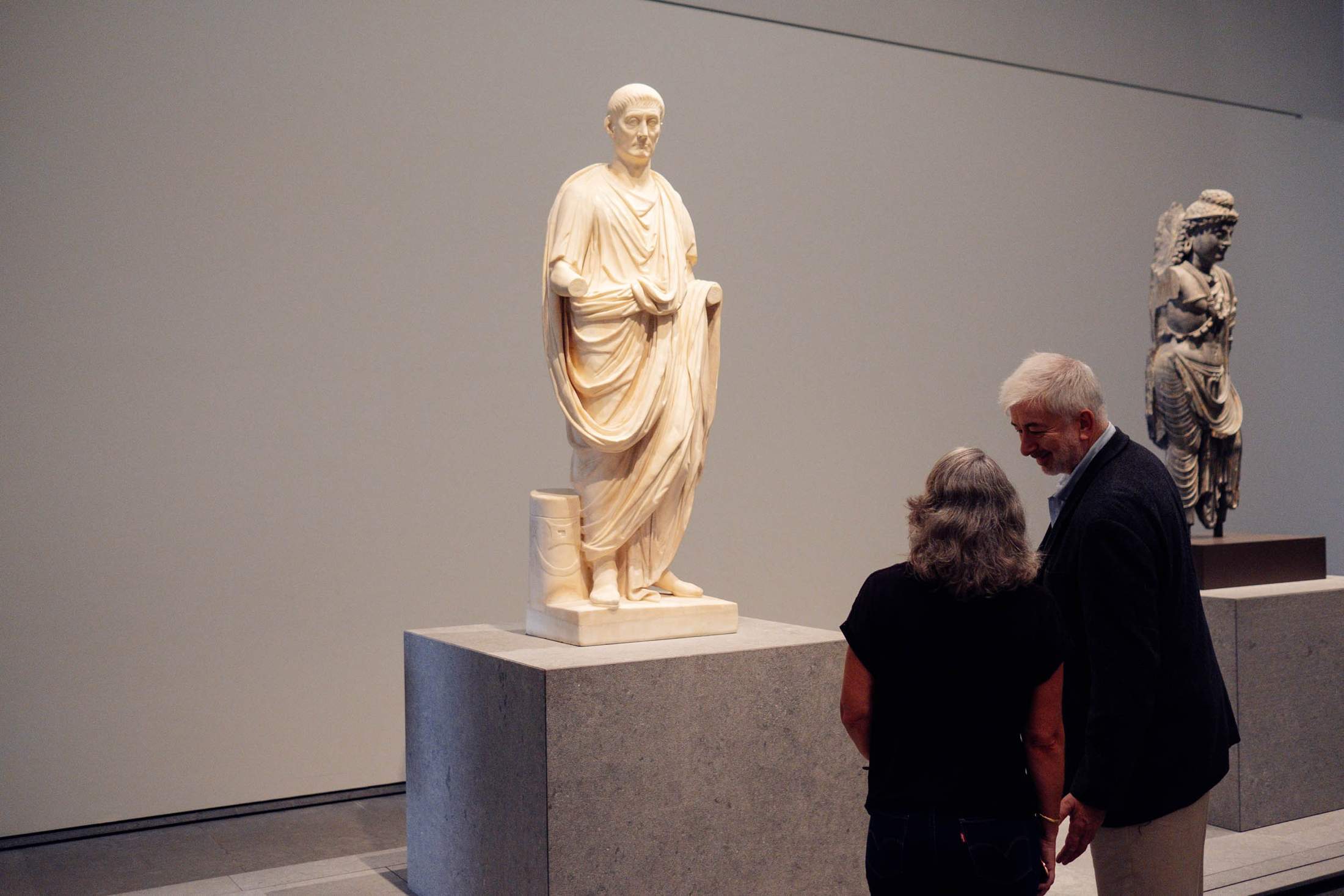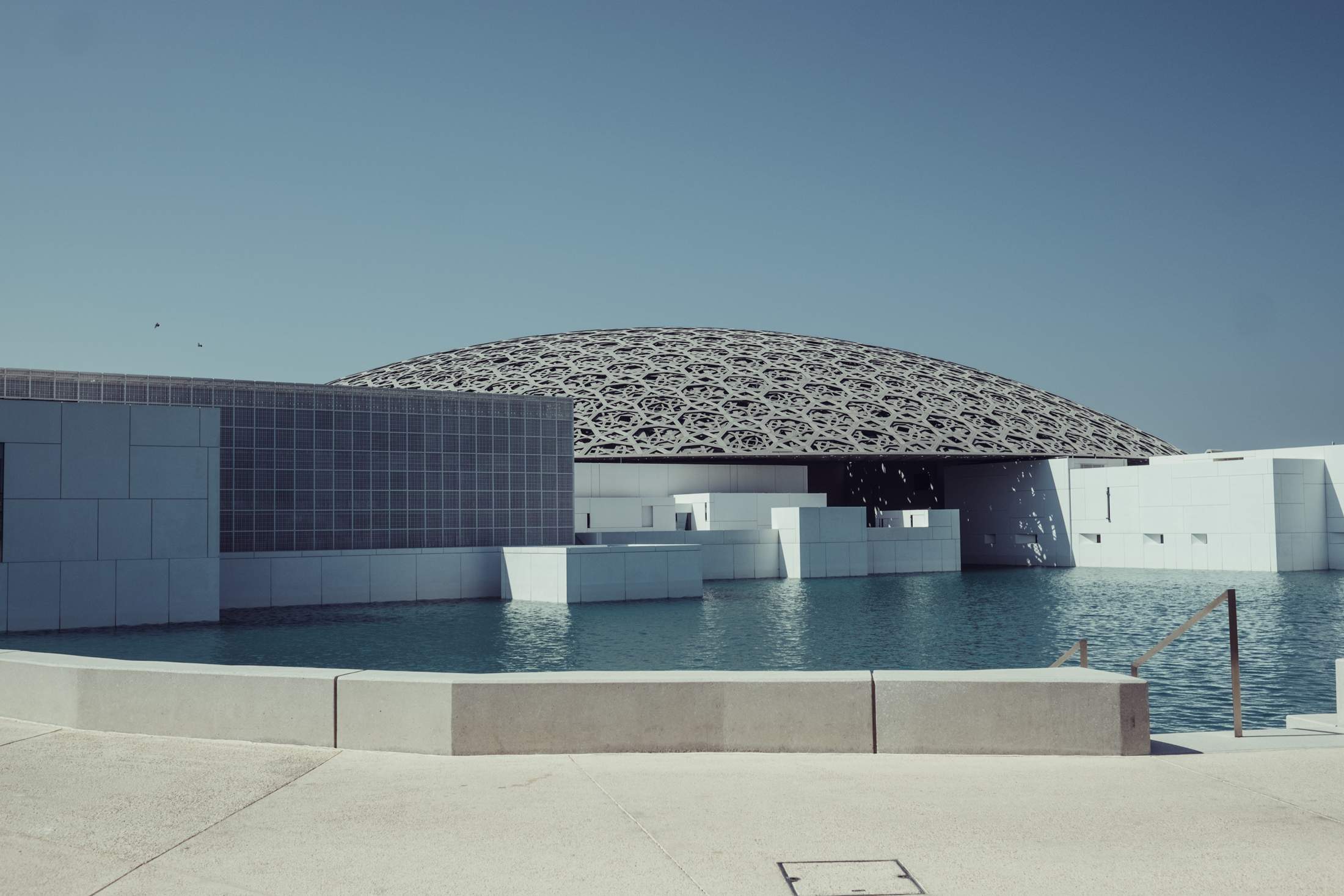 Back at Marmellata, the waves are crashing on the seafront and the light is fading. Dagstani greets familiar faces as he zips around handing piping-hot pizzas to happy tables. He may have arrived here from the US but there's a growing sense that even expats are proud of Abu Dhabi's increasingly desirable quality of life.
"One day a guest walked in with 3kg of figs," says Dagstani. "So naturally we made fig pizza. We use uae-made cheese and work with local farms in the desert to grow oyster mushrooms. We have a simple, ingredient-driven approach." Some careful planning, neighbourhood investments and a little community spirit has served Dagstani well. They might just be the ingredients for Abu Dhabi's success too.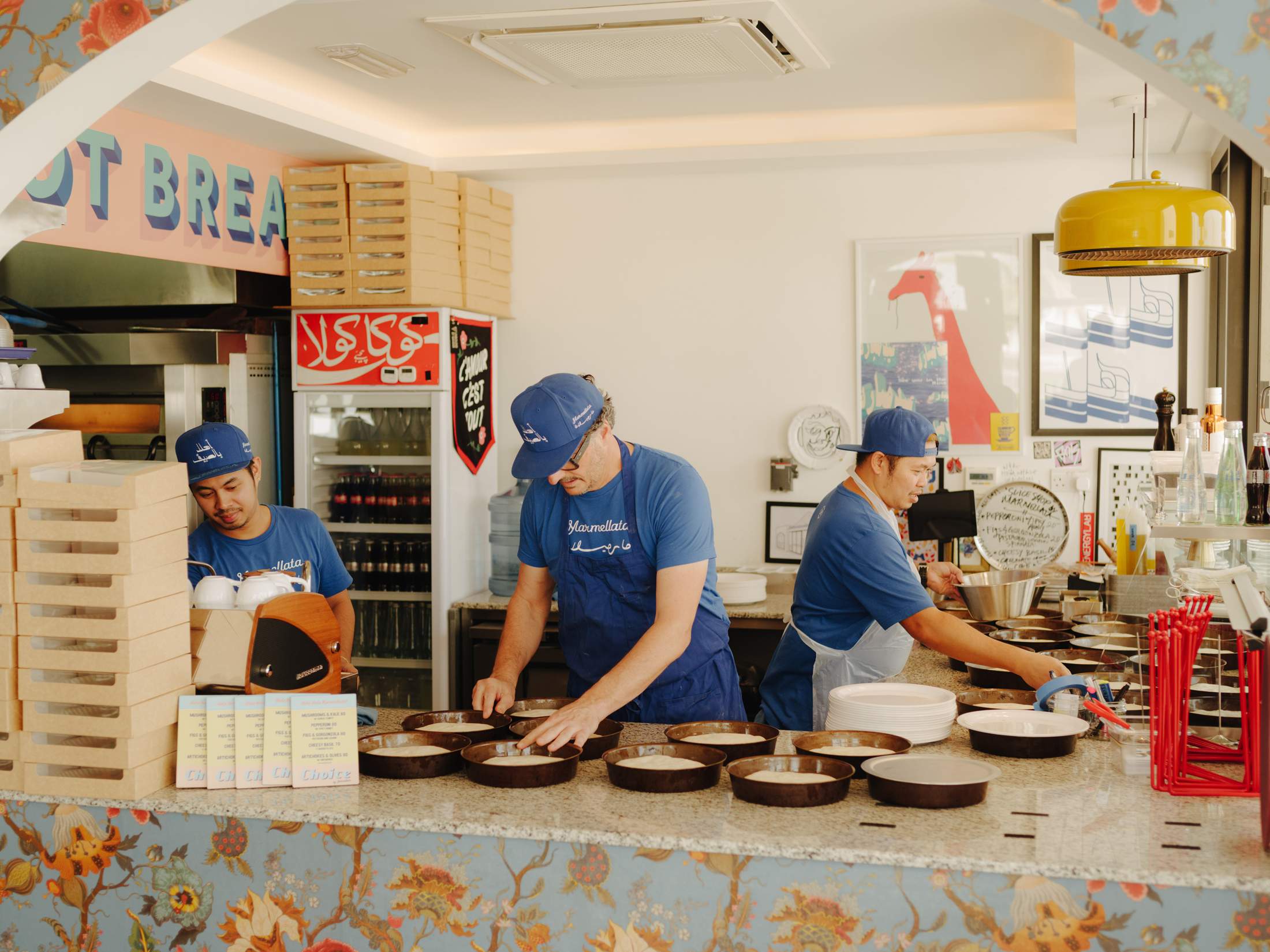 Address book
As a capital city, Abu Dhabi rightly has much to offer, including marvellous museum cafés, buzzy pizzerias and more.
---
Eat and drink: 
Marmellata
This no-reservations pizzeria is a community hotspot.
marmellatalove.com 
Aptitude Café at the Outdoor Park
The artful café at the Louvre Abu Dhabi offers Turkish eggs, kebabs, quality coffee and more. 
louvreabudhabi.ae
Al Saadiyat Island
The city's biggest draw and great for restaurants, it is also home to the Cultural District.
saadiyatisland.ae
Nolu's
Californian cuisine with an Afghan twist. Owner-chef Marjon Andesha has several spaces, including a café on Al Maryah Island.
nolusrestaurants.com
---
Visit:

The Galleria
More than 400 shops and 100 restaurants make up this massive mall in the heart of the island.
thegalleria.ae 
Jubail Mangrove Park
Meander along the boardwalk and among the mangroves on Al Jubail Island, where you can see the city's flighty natural charms, including an occasional flamingo. 
jubailisland.ae
---
The UAE's third city is ideal for cultured types.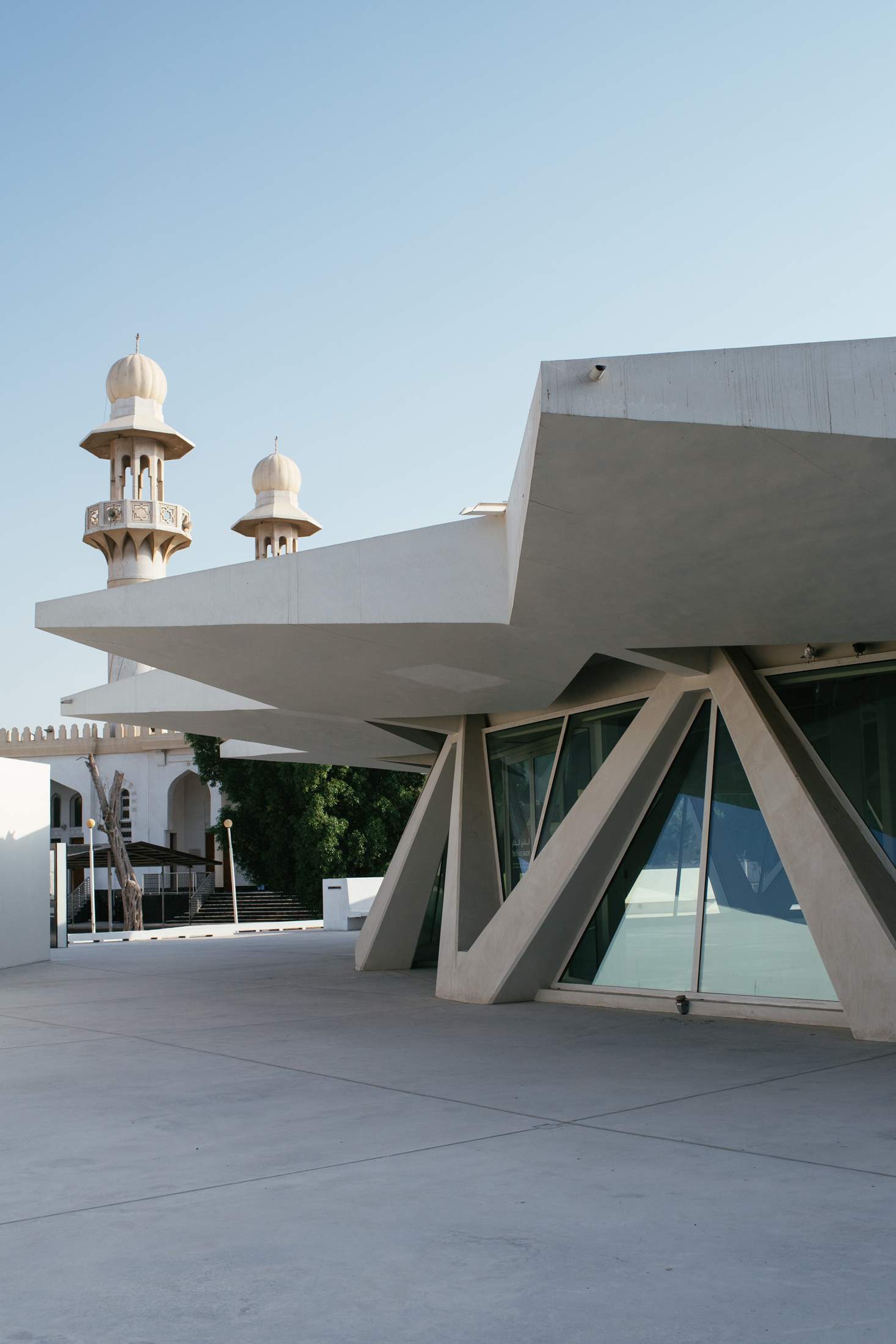 Sharjah concentrates on Emirati culture, art and history. With some of the UAE's best museums and galleries, it is an interesting place to not only visit but also to live. It boasts a more relaxed lifestyle than busier Dubai to its southwest and there are plenty of family-friendly residential areas to choose from. Al Taawun is a bustling district with views of the waterfront and Al Nahda is a good option for those commuting to Dubai. Sharjah is more conservative than its counterparts, so you won't be able to go out to enjoy your favourite tipple, however there is no shortage of good places to eat. Fen Café & Restaurant in the Sharjah Art Foundation space offers a lavish international menu. If you're looking for something more Arabian-inspired, head to Laffah Restaurant for shawarma "as it is meant to be". With creativity at the heart of the emirate, Sharjah takes co-working spaces seriously and there is an array to choose from; Fikra Campus on Al Wahda Street would be our choice. Sharjah has land on both the Gulf coast and the Gulf of Oman, so be sure to venture to the town of Khorfakkan on the weekends for sand, sea and rugged landscapes.