Setting up. UAE / UAE
Firm Favourites
Business in the UAE is booming but it's not just tall towers shooting skyward, oil services or aviation. Here we profile a breadth of start-ups and smart ideas from AI and app development to design and film production – plus what's brewing in the Arabian coffee scene.
What the UAE has planned for AI.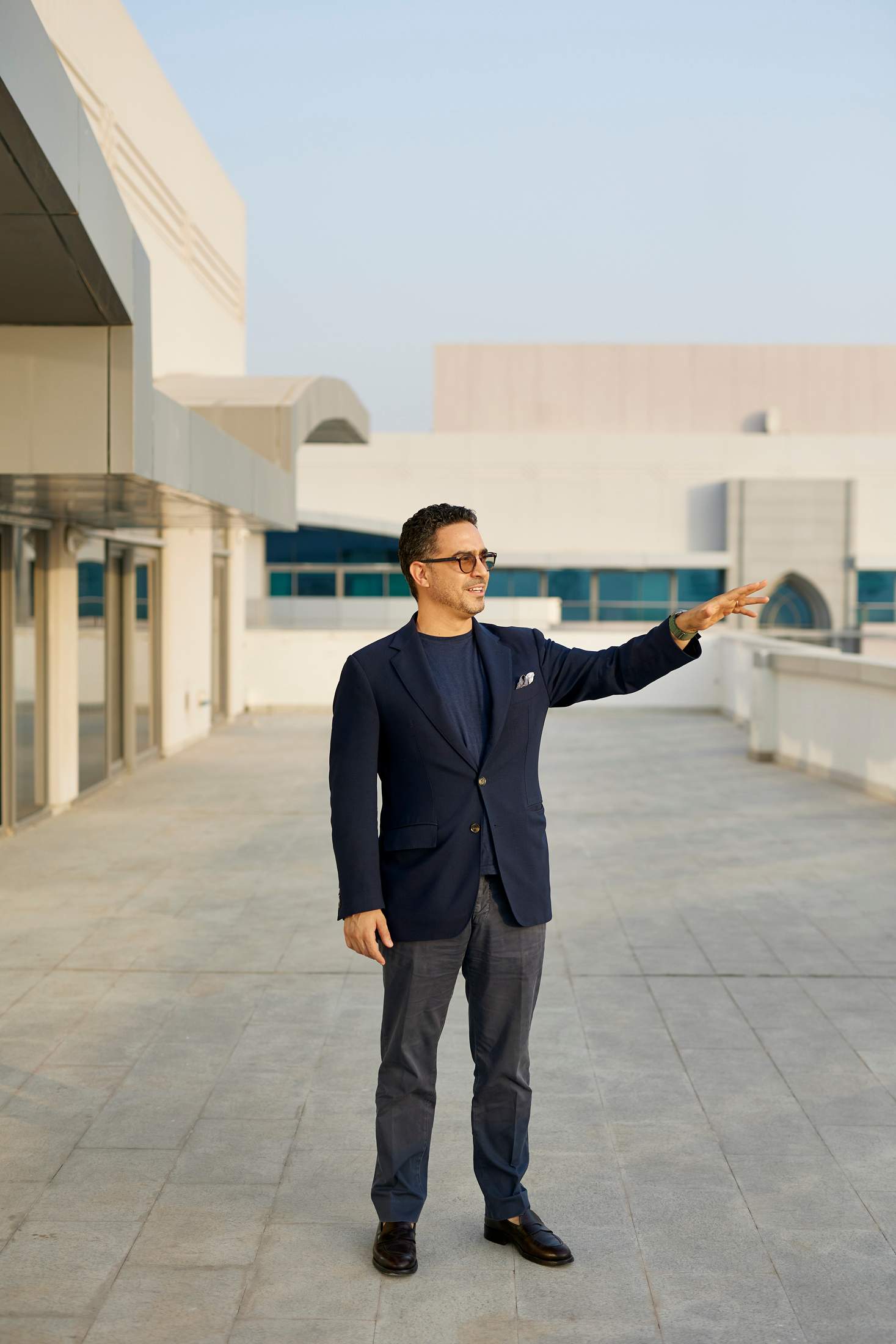 The UAE is not known for doing things by half measures. It usually goes after the next big thing with gusto, whether that's importing the world's biggest museums or investing in the metaverse. Today, however, the country is betting on the future being powered by artificial intelligence (AI). One plan for 2031 envisages generative AI as a way for this ambitious young nation to supercharge the provision of services for its citizens and become an economic hub for the technology.
Omar Sultan Al Olama is the world's first dedicated government minister for AI. He compares the present moment to the invention of the Gutenberg printing press in the 15th century. He says that the Arab world was fearful of the disruptive new technology at the time and was subsequently left behind because of that.
By contrast, the UAE's government has today wasted no time in buying up thousands of high-performance chips from US manufacturer Nvidia. These chips are the engine for resource-intensive AI language models. The question now is how all of that processing power can be tangibly put to the service of the people – and power the economy at the same time. At the centre of this is G42, an Abu Dhabi-headquartered holding company that has Sheikh Tahnoon bin Zayed Al Nahyan, the country's national security adviser, as its chairman. 
With backing from sovereign wealth fund Mubadala, G42 has been on a charm offensive in Silicon Valley and Shenzhen, buying stakes in firms on the frontier of AI that have set up outposts or opened headquarters in the UAE. Among them is the Applied AI Company, which received $42m (€39.7m) in backing from sources including g42 as well as European funds. It creates intelligent processes that seek to eliminate much of the tedious back-end administration in insurance, healthcare and financial services (or "work", as many of us used to call it). 
"We often say that our tagline could be: 'The world's most boring AI company,'" says the Applied AI Company's founder and CEO, Arya Bolurfrushan (pictured), a former Goldman Sachs banker. "But boring is where the value is."
"Our tagline could be: 'The world's most boring AI company.' Boring is where the value is"
To get around concerns about how sensitive information is handled, Bolurfrushan's firm keeps all of its data in the countries where it sells its services, while the engineers building the systems are based in Abu Dhabi. 
With its global team, the Applied AI Company is progressing rapidly in its work and growing exponentially. "We are exporting AI out of the UAE and into the US and UK," says Bolurfrushan. 
---
Today's coffee scene is full of beans.
A love of coffee runs deep in Arab culture and the beans have been perking people up in this part of the world since at least the 15th century. Unesco has bestowed Arabic coffee with Intangible Cultural Heritage status but its importance isn't just historical.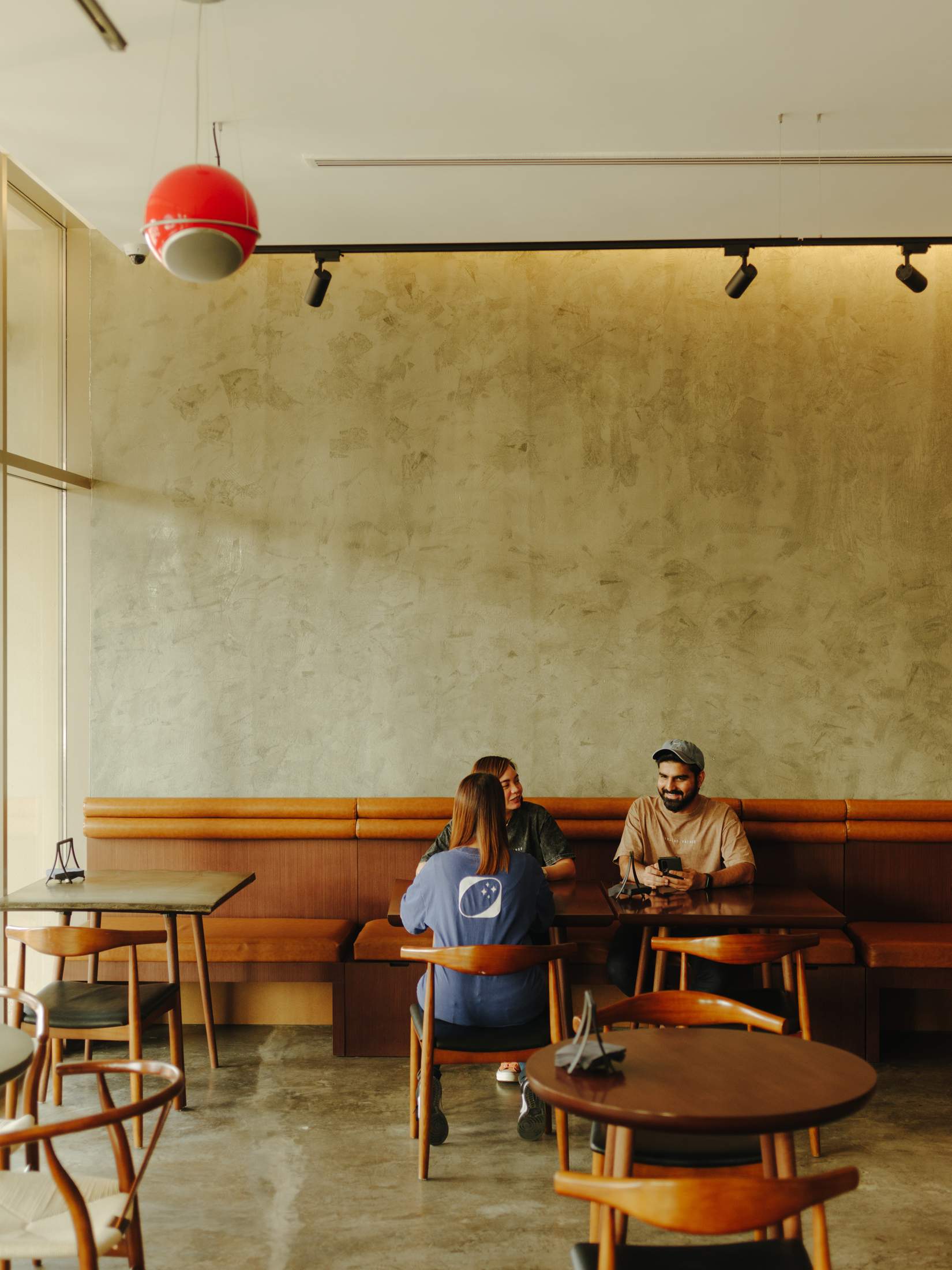 A new wave of Emirati coffee businesses is fuelling the country's entrepreneurial scene. Take, for example, Things Speciality Coffee & Concept Store in Abu Dhabi's Khalifa City. Its founder, Sulaiman Khamis Alalawi, was the first Emirati winner of the UAE Cup Tasters Championship, a barista award. The Espresso Lab is another homegrown success story, with outposts in Abu Dhabi, Dubai's Design District and a roastery in Al Quoz, among other places. The best of the rest include Orijins Café in Dubai and the UAE outpost of Grind.
Another native brand, Saddle, has even been exporting the UAE's take on the black stuff to Cannes, while also mooting the opening of new sites in the UK and Saudi Arabia.
---
Investment in the digital economy in the uae is on the up and everyone has an idea for an app. The following are five favourites offering everything from cheaper meals (while taking a bite out of food waste) to recruitment – and even for refuelling your boats. 
Cafu
Tank patrol 
This uae-based start-up was founded by Rashid Al Ghurair in 2018 and specialises in on-demand fuel delivery. Its 210 trucks, carrying petrol or diesel, arrive at the click of a button, while the firm also offers car washing and other services, including the refuelling of boats at several marinas. There's money in it too: Cafu's daily revenue can exceed AED1m (€260,000).
cafu.com
Eduployment
Working better
Eduployment seeks to provide trade workers with skills to help them gain access to legitimate jobs and connect employers with the best labour in 16 countries across the world. The uae-based app helps economic migrants to learn English, matches them with trusted employers and eliminates potential recruitment fraud. More than 160,000 candidates spanning 190 nationalities have already registered.
eduployment.com
DarDoc
Healthy profits
Entrepreneurs Samer Masri and Keswin Suresh started DarDoc to help patients access healthcare from home. The pre-seed funding round of $600,000 (€568,000) is proof of the appetite for the app, which has already helped more than 4,000 patients. Services range from flu jabs to more serious procedures including dialysis.
dardoc.com
Zofeur
Key personnel
If you have ever needed to leave your car somewhere inconvenient after a drink or just felt too tired to drive, then you will appreciate Bunty Monani and Ishrath Hsamin's app. Zofeur, which has more than 50,000 users in the uae, arranges for trusted chauffeurs to drive your vehicle wherever you want. Next stop? Expansion is now being planned into Saudi Arabia and Bahrain.
zofeur.com
BonApp
Taste, not waste
Every year in the uae, 3.27 million tonnes of food, worth more than AED13bn (€3bn), is binned or wasted. Dubai-based trio Erika Daintry, Malin Raman Delin and Alice Kaboli started BonApp in 2018 to help restaurants list unsold meals and spare produce at a discounted price. The firm has already moved into Abu Dhabi and aims to cut food waste in the uae.
#bonappuae
---
Slash design studio is bringing a clean, modern aesthetic to the UAE.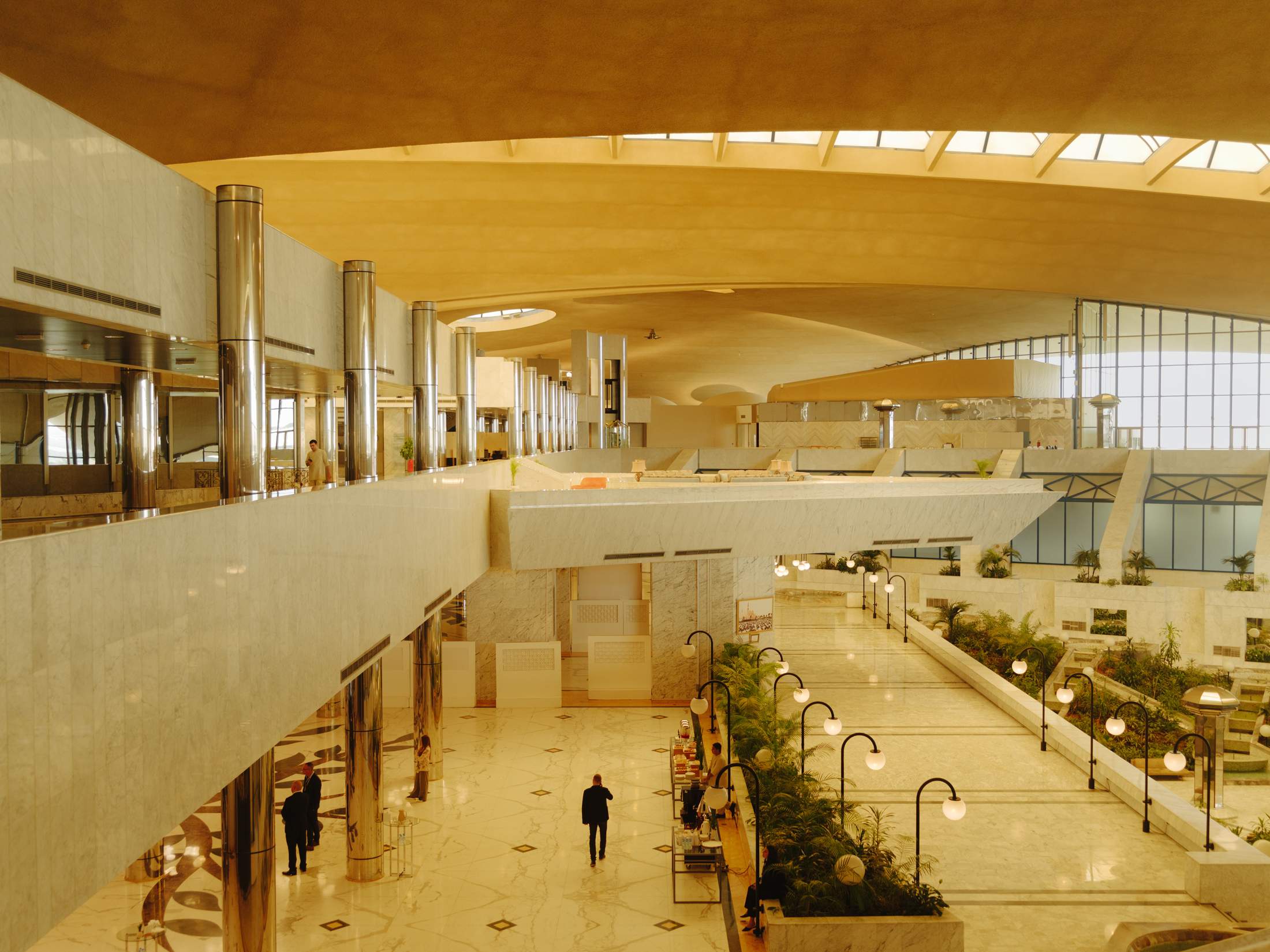 "In Portugal, I could well be designing logos for local butchers – but not here," says Nuno Abreu, founder of Abu Dhabi-based design studio Slash. Abreu left Portugal in 2012 and brought his family, studio and staff with him. Slash began at a steady pace, working on branding projects for the likes of bike-maker Kingdom and Japanese furniture-maker Ishinomaki Laboratory. 
"In the beginning, there was a lot of low-hanging fruit," says Abreu. "Design could be a little gimmicky in the uae." Today, however, he looks out at a city on the up. The studio's recent move to a new office by the Sheikh Zayed Grand Mosque, reflects its growing reputation for clean, modern design. "We are Helvetica guys," says Abreu. "It took time for that to catch on here but it chimes with the leadership's ambitions," he says of the government work that his studio now routinely advises on.
The studio's move to a new office reflects its growing reputation for clean design
"Recently we launched the rebranding for local TV channels, radio, newspapers and magazines in Abu Dhabi," says Abreu, as he peers over the collage of tabs on a designer's screen. "The team can be a little stretched," he says with a grin.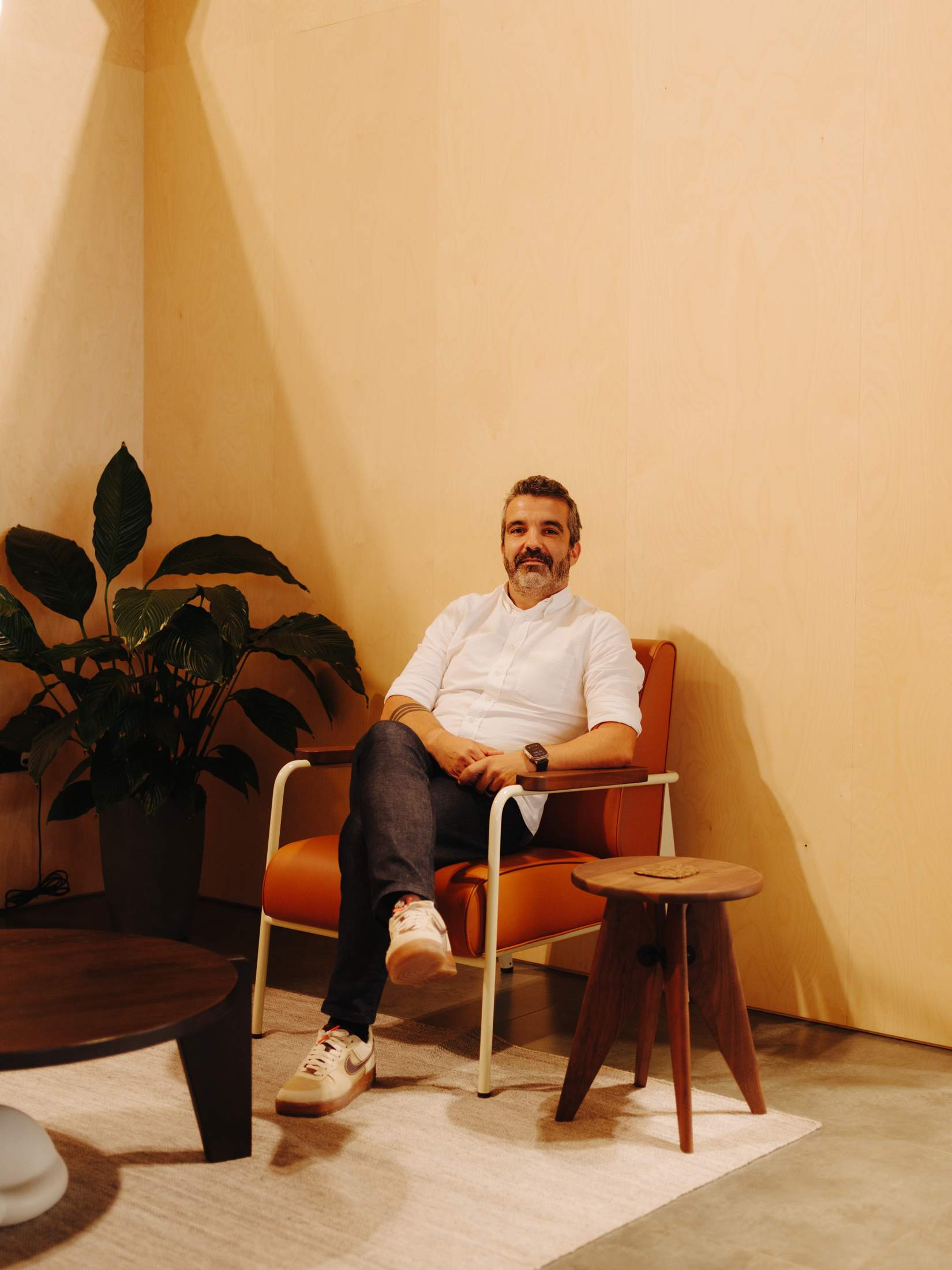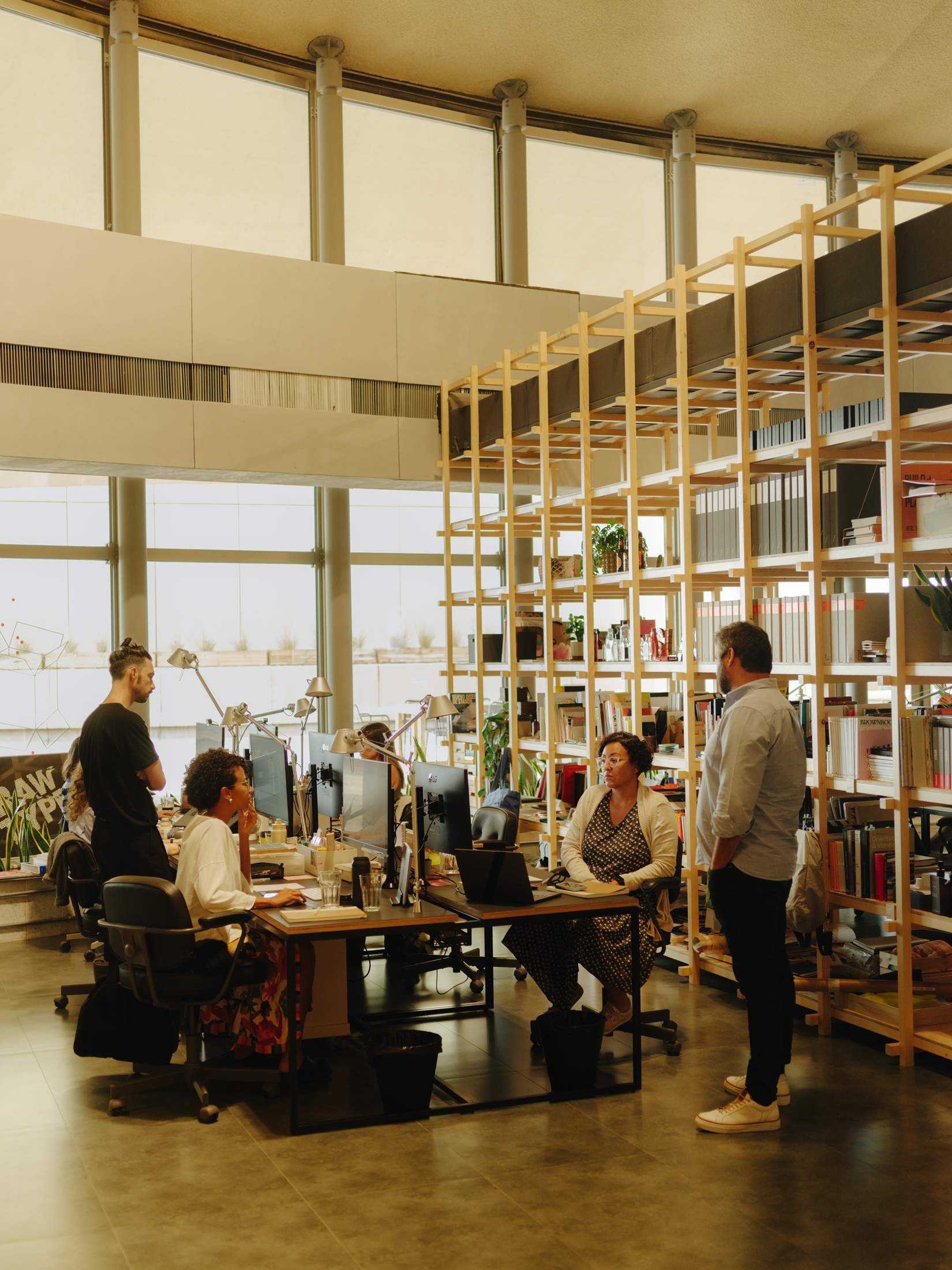 Next up, Slash has been charged with helping to find the right firm to design Abu Dhabi's forthcoming national library and parliament buildings. With such a big commission in the offing, Abreu set out to build a dream team of architects. International stalwarts including Snøhetta, Bjarke Ingels and Thomas Heatherwick were invited to camp in the desert, climb a mountain and sleep in the Louvre Abu Dhabi to get a sense of the place. Bringing the best creatives to Abu Dhabi and helping firms to pitch their vision here is another task for Slash. "It's no mean feat pitching to people who built all of this from sand just over 50 years ago," says Abreu, gesturing towards the skyline. 
Three UAE design firms that we'd hire:
Fikra
The Sharjah-based studio was founded in 2006 by Salem Al-Qassimi.
fikradesigns.com 
Abjad Design
This interdisciplinary team in Dubai produces everything from packaging to print and graphic identities.
abjaddesign.com
Nadine Chahine
Chahine is the typeface designer behind the Dubai Font, used by government and public officials.
dubaifont.com
---
Technology is the focus in Ras Al Khaimah.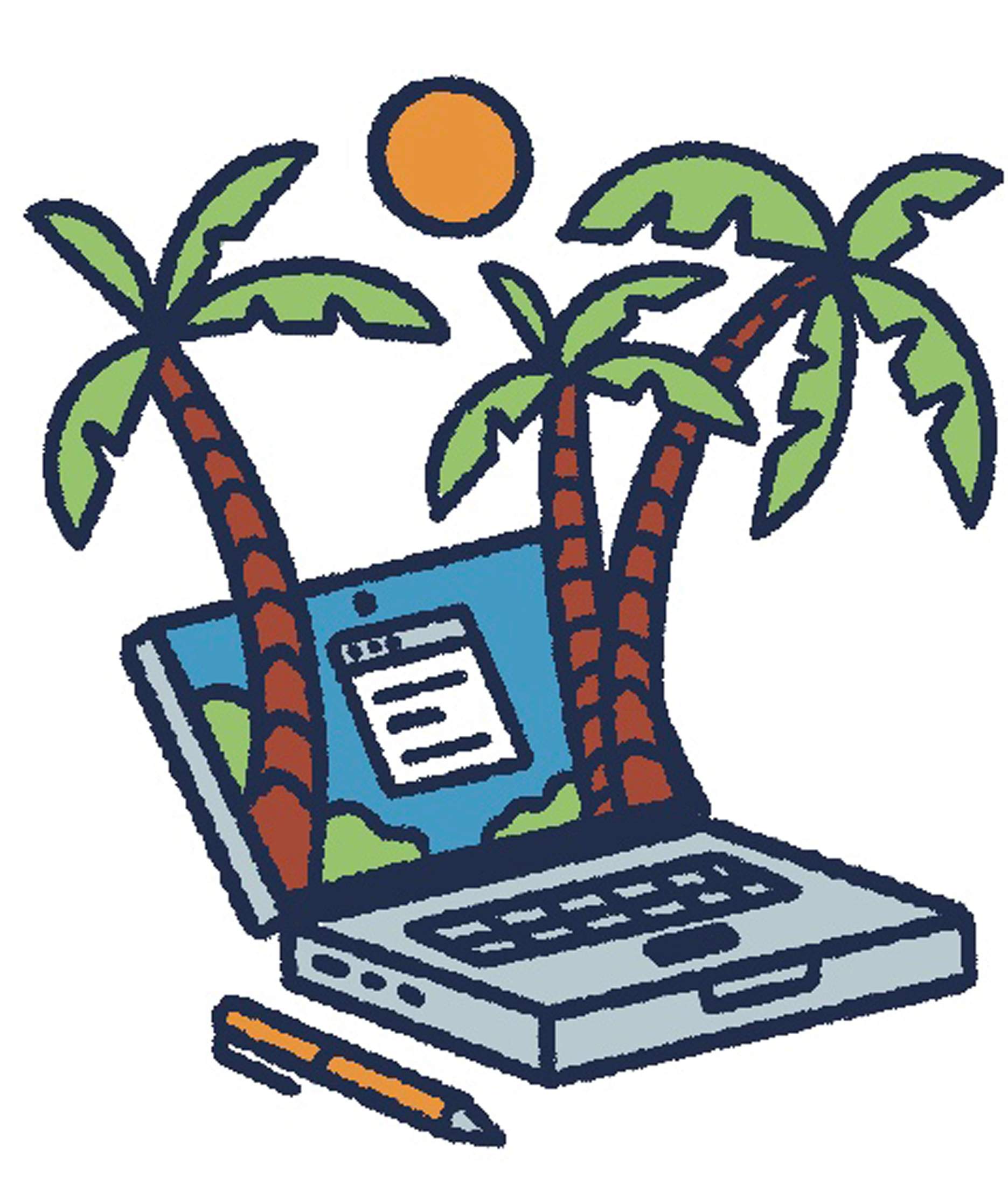 "If Dubai is New York, then Ras Al Khaimah is California," says Sameer Al Ansari, ceo of Digital Asset Oasis (dao), a new free-zone cluster for digital businesses based in the northern emirate. It's a bold claim but he does have a point. There has been a surge of people and businesses moving to Dubai over the past few years; rak, meanwhile, has plenty of affordable space where people can put down roots, as it has largely escaped the uae building boom of the past 20 years.
Now the emirate is aiming to position itself as a centre for technology, offering licences to businesses that want to operate in the digital economy, whether they specialise in artificial intelligence, gaming, cybersecurity or anything else besides. 
"Our focus right now is on the unregulated space," says Al Ansari. "It's often very small start-ups that are trying to create a process, a system or a solution." dao already has 20 businesses signed up for launch in late October, including Romanian metaverse platform Humans.ai. The next step will be investing in the infrastructure to help make the emirate an attractive place to move to as well as somewhere in which to empty out your digital wallet.
rakdao.com
---
Desert Rose Films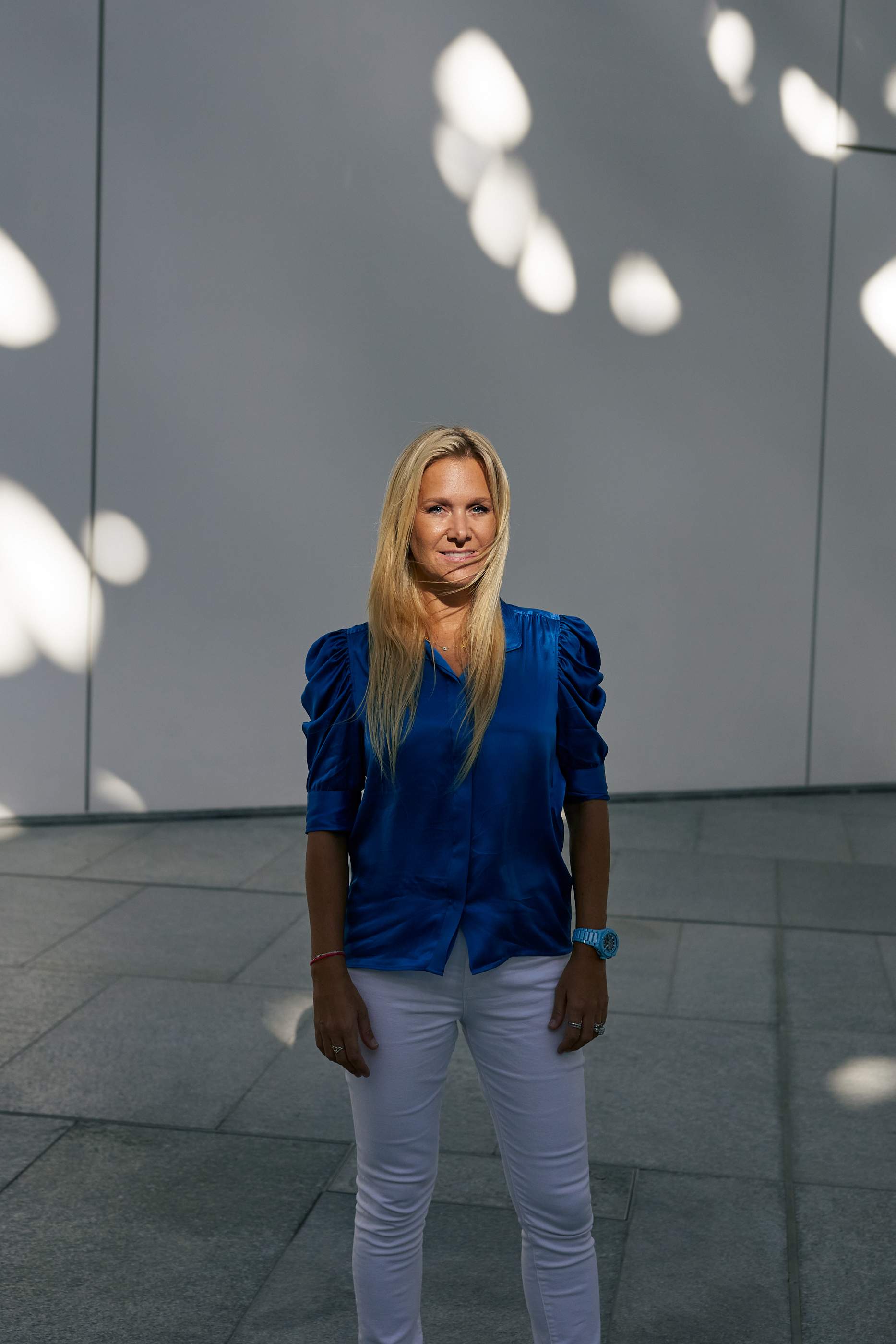 Australian-born Paton is the founder of Desert Rose Films, which bills itself as a pioneer for independent female film-making in the uae. A director, screenwriter and producer, Paton has made Abu Dhabi her home since 2017. Her productions include the Saudi-set Postpartum, about an expat mother with postnatal depression, and soon-to-be-released uae production Mountain Boy, filmed across two different emirates.
Paton features in our look at the uae's pitch for a slice of the international film business.
How did you end up in the UAE?
I was in Saudi Arabia when film was still illegal there. I had a big project and it was easier to register in the uae, so I set up Desert Rose Films in Abu Dhabi. I fell in love with it and made it my home; I just don't see myself going anywhere else now. And I want it to prosper. I want it to be a place where people like me in the industry can work continuously, thrive, grow, do well and have opportunities.
Tell us about your latest film.
We have just finished Mountain Boy, which is based on an Emirati children's book series that I discovered. It's about a boy with autism who was ostracised in his village and so lived in the mountains for four years on his own. Then he kind of saves a girl and goes on a big adventure around the Emirates, uniting the people but also finding his way home to his family.
"I try to make sure that women are put into roles that they might not normally get"
How are you getting more women into film?
When I hire, I try to make sure it's 50-50 men and women and also that women are put into roles that they might not normally get. So it's about not assuming that a man has to be the director and saying, "No, a woman will do it." That's something that I have done with all of my projects. And that's what I plan to do in all of the films that we have in the pipeline.
desertrosefilms.com
---
Displaced by war, Ukrainians have been a boon to UAE business.
The number of Russians in the uae is believed to have risen considerably since the country's invasion of Ukraine in 2022. The war, however, has also brought a steady arrival of Ukrainians seeking stability and opportunities.
Mykyta Doroshenko, vice-president of the Ukrainian Business Council in Dubai, estimates that there are about 1,500 Ukrainian-owned companies in the UAE, with expat arrivals doubling this year. Among the firms – many of which are involved in technology, property and finance – is Digis, an Odesa-founded software start-up with clients around the world. "Dubai seemed an oasis of stability," says founder Nick Nagatkin, who pitched up in the uae amid the chaos of 2022. "The government here has been actively investing in technology and innovation so it's fertile ground for a business such as ours."
Artem Zverev and Artur Sharf, founders of Kyiv architecture studio Yodezeen, arrived before the invasion but agree that the influx has been good for business. They say that the newcomers have increased demand for their services and this helped them to open an office in the uae. "By the summer of 2022, we had a team on the ground working on residential complexes, hotels and restaurants," says Zverev. "We have plans to expand to yachts and boats."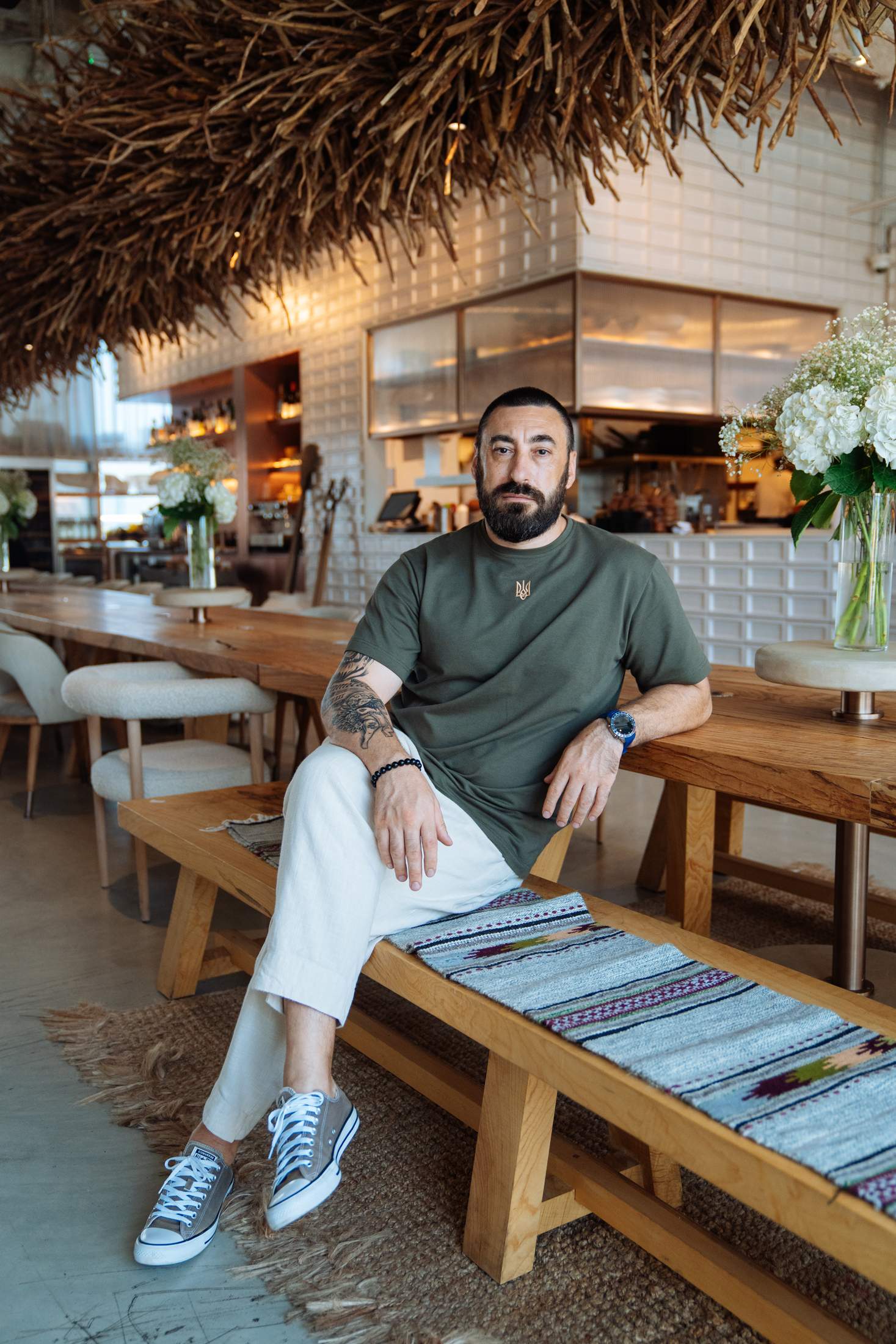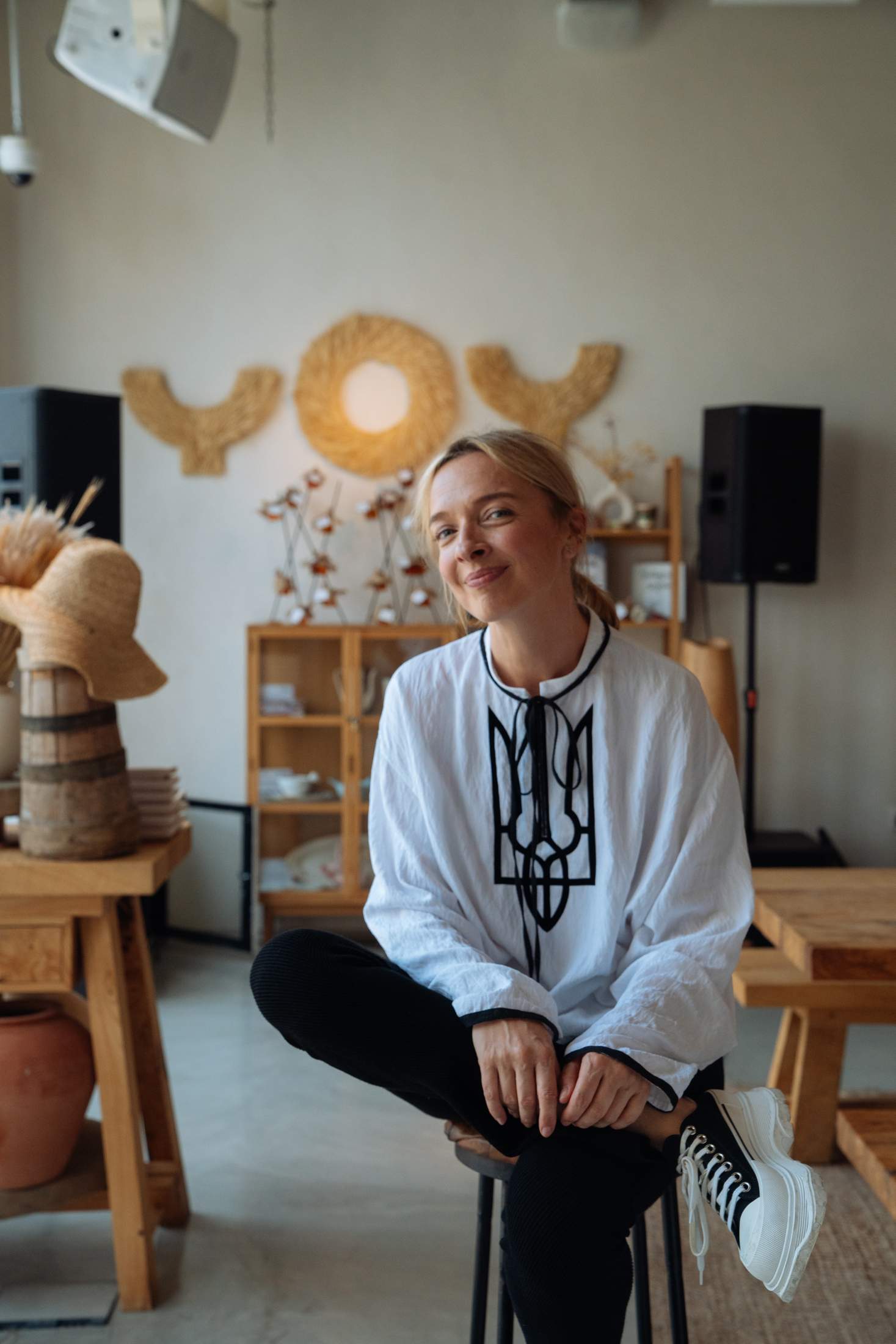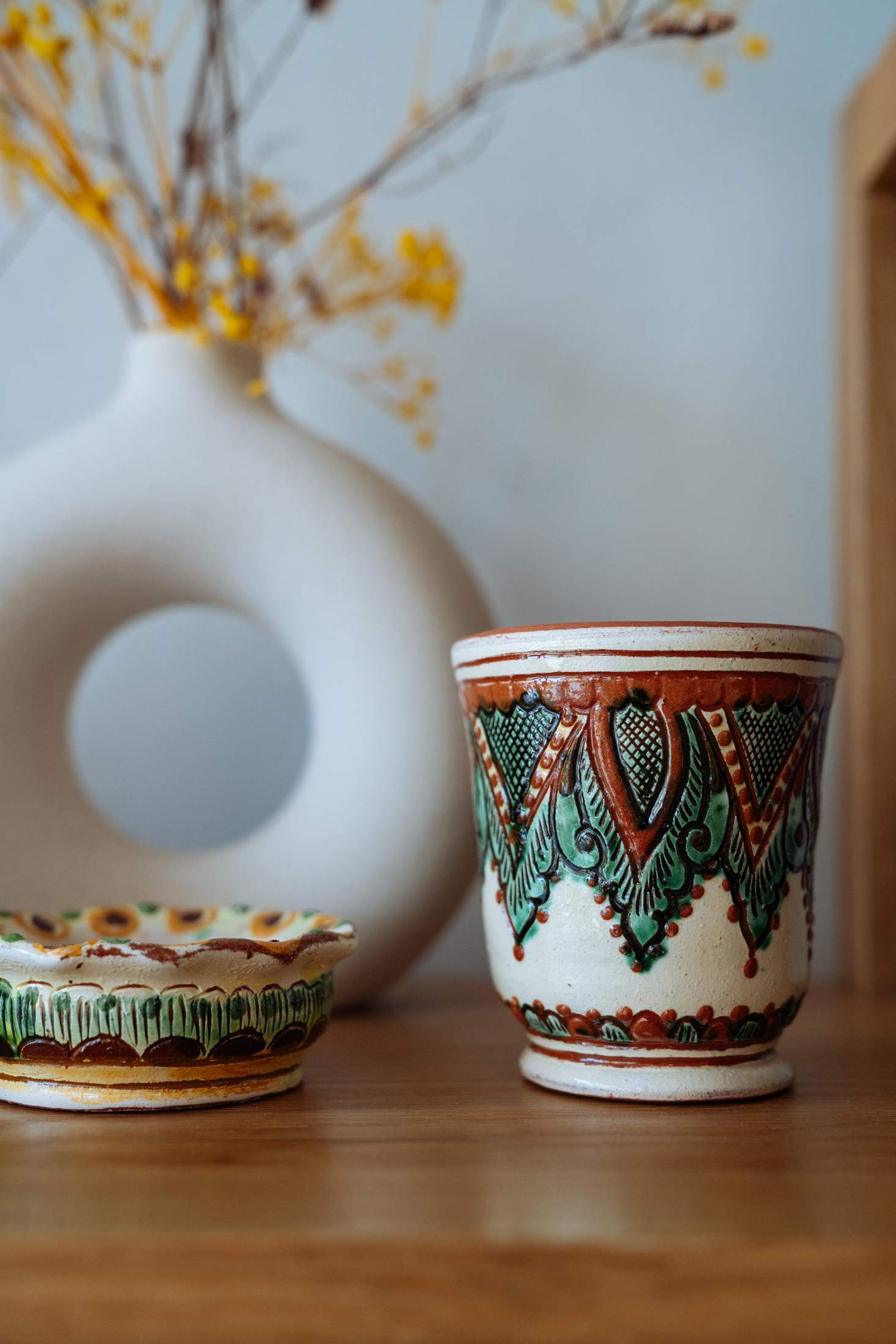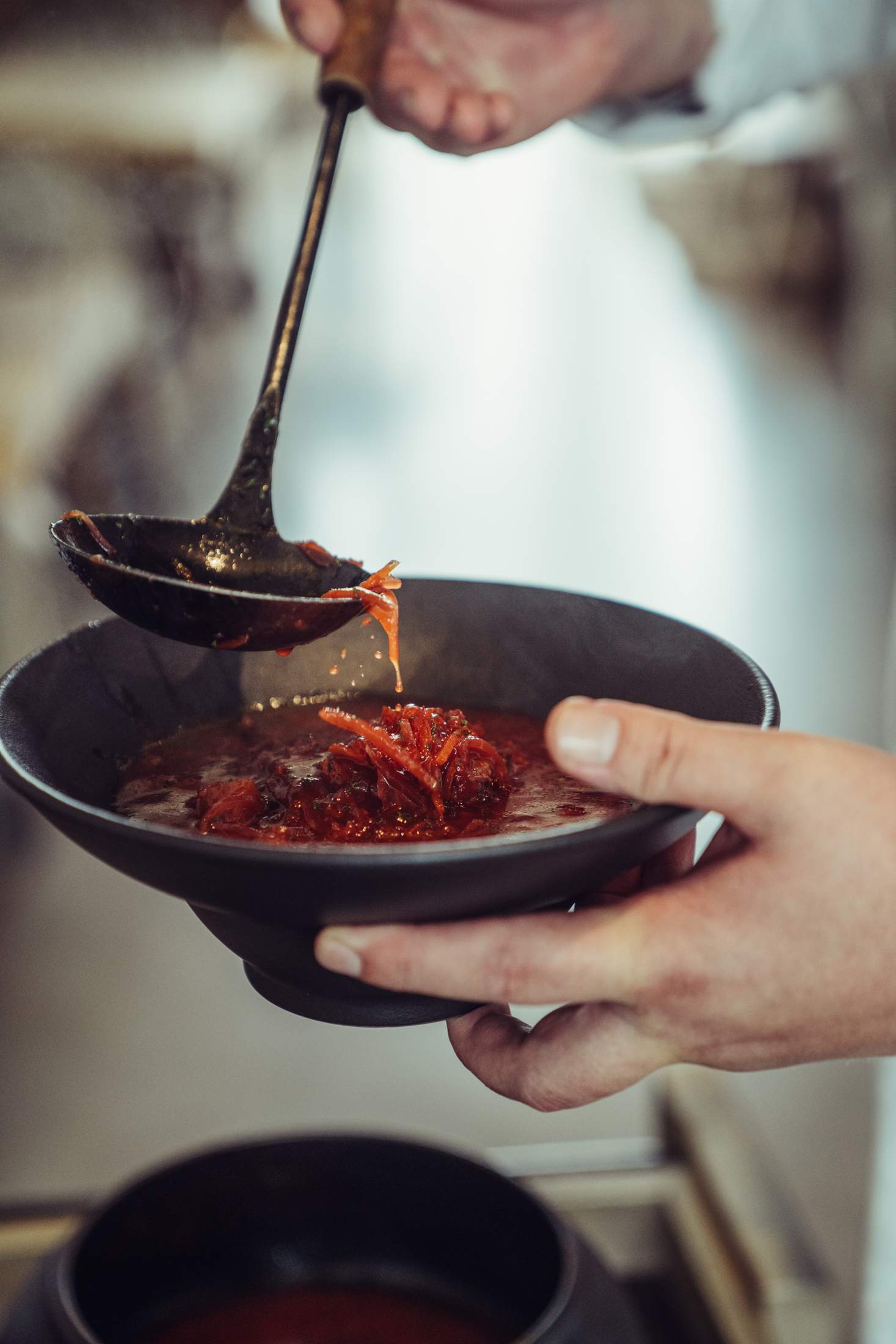 Another business built on the new market is that of Kharkiv-born entrepreneur Pavlo Moroz, who saw an opportunity to offer new arrivals a taste of home. Moroz was already living in Dubai, having founded a group of steakhouses seven years ago, but his latest venture, Yoy, is the first restaurant in the uae to dish up Ukrainian fare.
Yoy ("Wow" in Ukrainian) opened in November 2022 on the Palm Jumeirah and is largely staffed by Ukrainians. "It's a meeting point for people who miss the flavours of home and speaking their language," says Moroz. In March, Olena Zelenska, Ukraine's first lady, chose Yoy as the venue for an official meeting with the uae government.
When we visit the restaurant, Vasilisa Frolova, a familiar face on Ukrainian television, is at one of the tables. She was on holiday here with her husband and two-year-old son weeks before the war began. The family had only a single suitcase with them but decided to stay. "Everybody knew who I was in Ukraine yet suddenly I found myself a stranger in Dubai," says Frolova. Nevertheless, she and her husband, TV producer Dmytro Kotelenets, found work and began rebuilding their lives and livelihoods.
Despite the heat and the blue waters of the Gulf beyond the restaurant's windows, Moroz tried to make Yoy feel Ukrainian. He spent months shipping furniture from his war-torn homeland, including a traditional wood-burning stove and ceramics from the city of Kosiv. Pride of place, however, is a long communal table. "People like to sit together here," says Moroz. "They want to feel the unity." 
New tribes of the UAE
Throughout its history, the uae has been a calm port for those caught in choppy political waters. Here are some of those who have found safe haven here over the decades.
1980s: The outbreak of Lebanon's civil war pushed thousands to build new lives in the uae, opening construction firms and restaurants that are institutions today.
1990s: About 70,000 Kuwaitis fled to the emirates after Saddam Hussein's invasion of their country.
2000s: The hardline shift in Iranian politics following the election of Mahmoud Ahmadinejad led many Persians to pitch up in the uae.
2010s: The uae remained untouched through years of uprisings and revolutions across the Arab World. Syrians, Egyptians and Yemenis all sought refuge here.
2020s: More than a million Russians visited the uae in 2022. What was once a relatively small community has also grown, snapping up property and opening franchise offices.
---
Material innovation.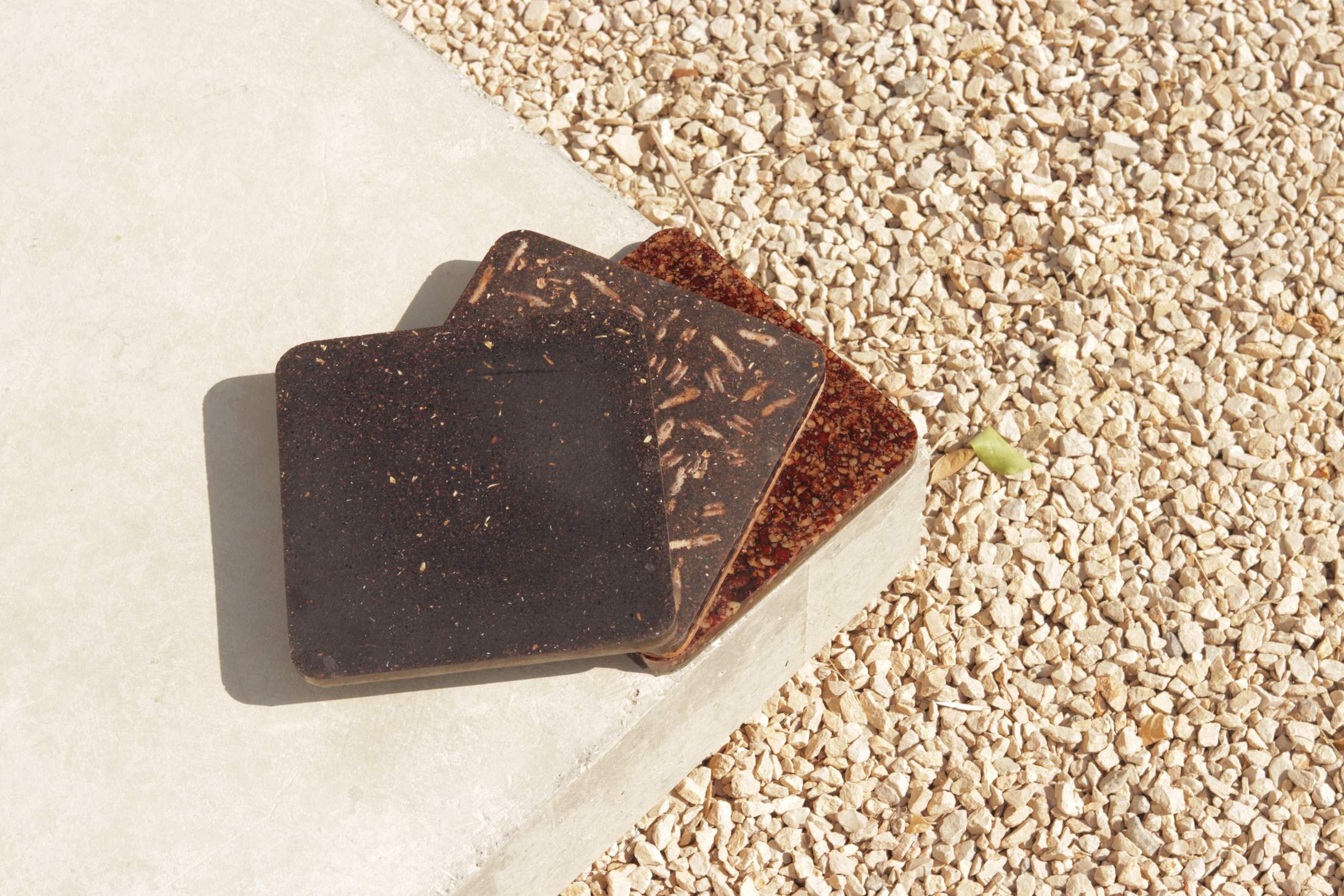 "We're a company born and based in the uae so we wanted to look at something that is consumed and produced to an extremely high level," says Alhaan Ahmed, co-founder and ceo of Dateform. Founded in late 2019, the firm turns date seeds into a solid construction material used for everything from cladding to coasters.
It's a canny use of an otherwise wasted by-product of the uae's date-farming industry. It is estimated that the annual date consumption per capita here is more than 10kg. "There's a big appreciation for these materials," says Ahmed. "Not only is it sustainable but it really connects with the uae on a social and cultural level."
The company's sustainable credentials often result in bespoke requests to replace wood or plastic materials, or to create personalised corporate gifts, such as phone covers. "We do a lot of vip gifts for the government," says Ahmed. "The material inherently tells a story of the country and where we come from, so it's interesting for them to show our products."
For Ahmed, it's the sort of project that makes sense here. "The uae strongly encourages innovation. It celebrates anyone and anything out there that pushes the boundary. There's an appetite to show what the region is capable of."
dateform.ae
---
Rebooting the environment
Climate-tech tenants are transforming Masdar City.
Masdar City, Abu Dhabi's Foster + Partners-designed urban experiment in the desert, certainly looks impressive – a blend of smart-city ideas and Arabian architecture – but it seemed to be searching for a direction in the years after it opened in 2010. 
No longer: its well-shaded streets have now become home to a community of climate- technology start-ups seeking a base in the region. Volts, for instance, is developing the next generation of at-home batteries that can be used to store solar and wind-derived energy – while looking nifty on your living room wall – and Catalyst is an accelerator set up in Masdar to incubate climate-technology businesses (even if it does get its funding from BP). Anchor tenants, including Siemens and the Global Carbon Capture and Storage Institute – a think-tank that opened a regional HQ in Masdar in 2022 – are bringing talent and fresh ideas to the area.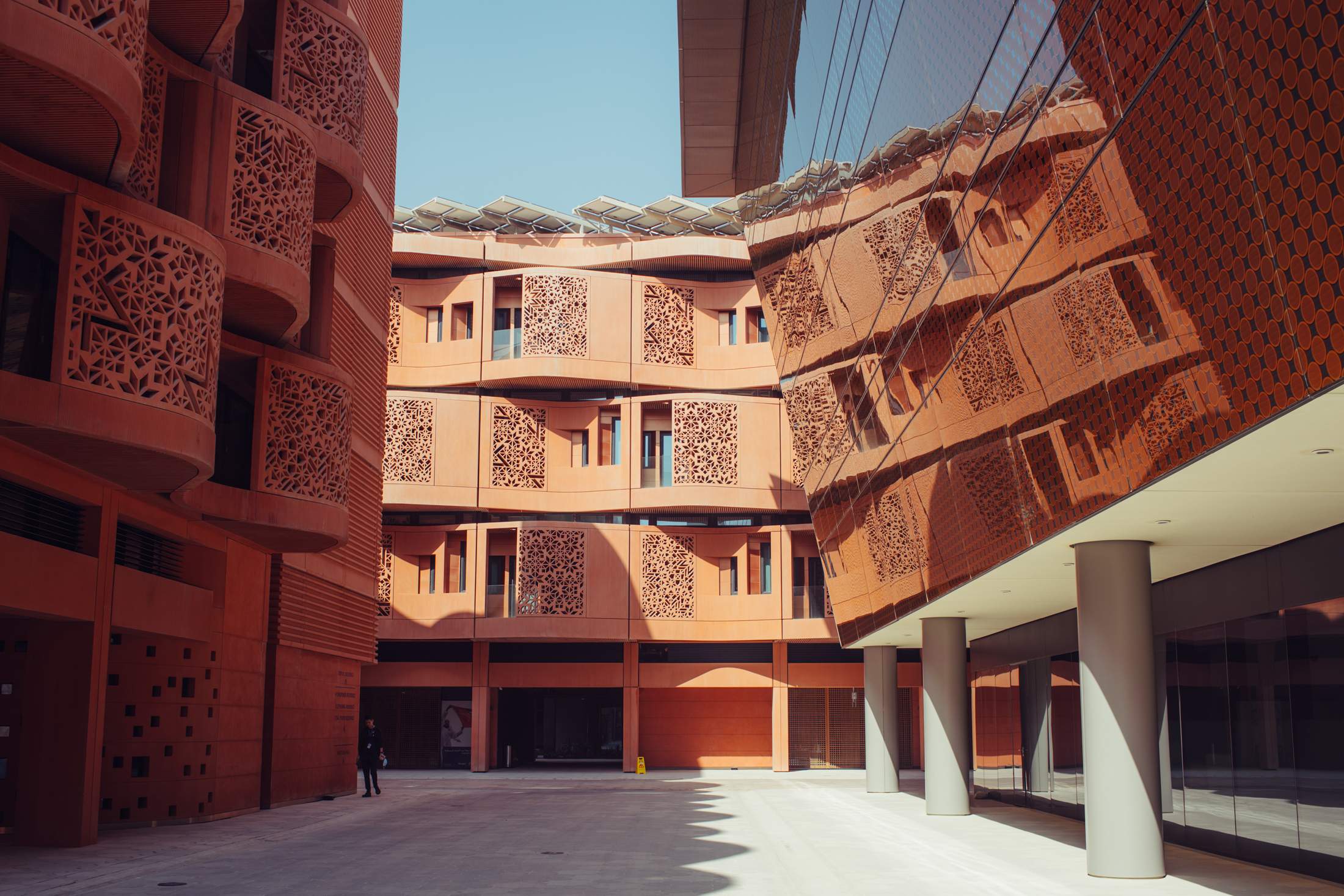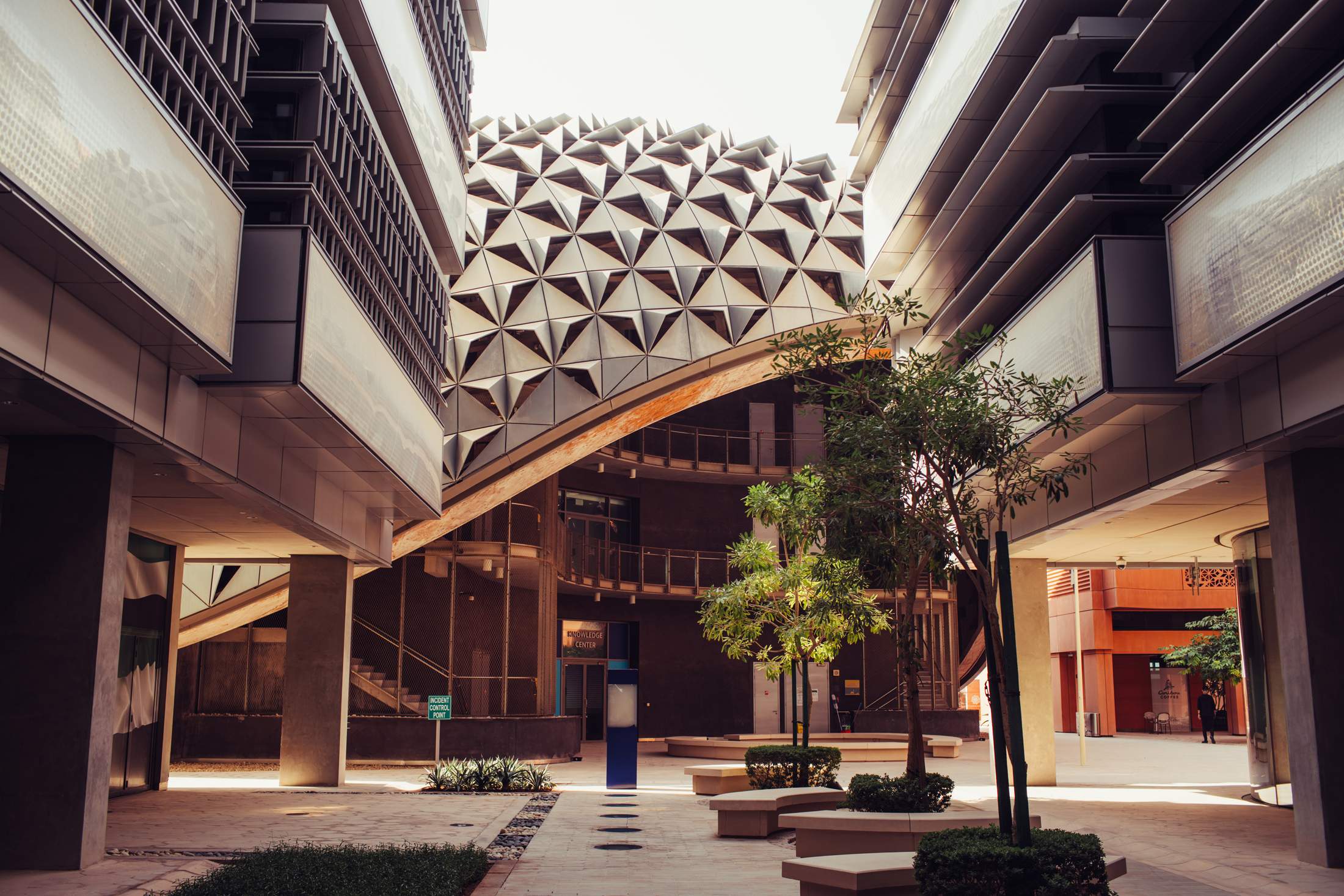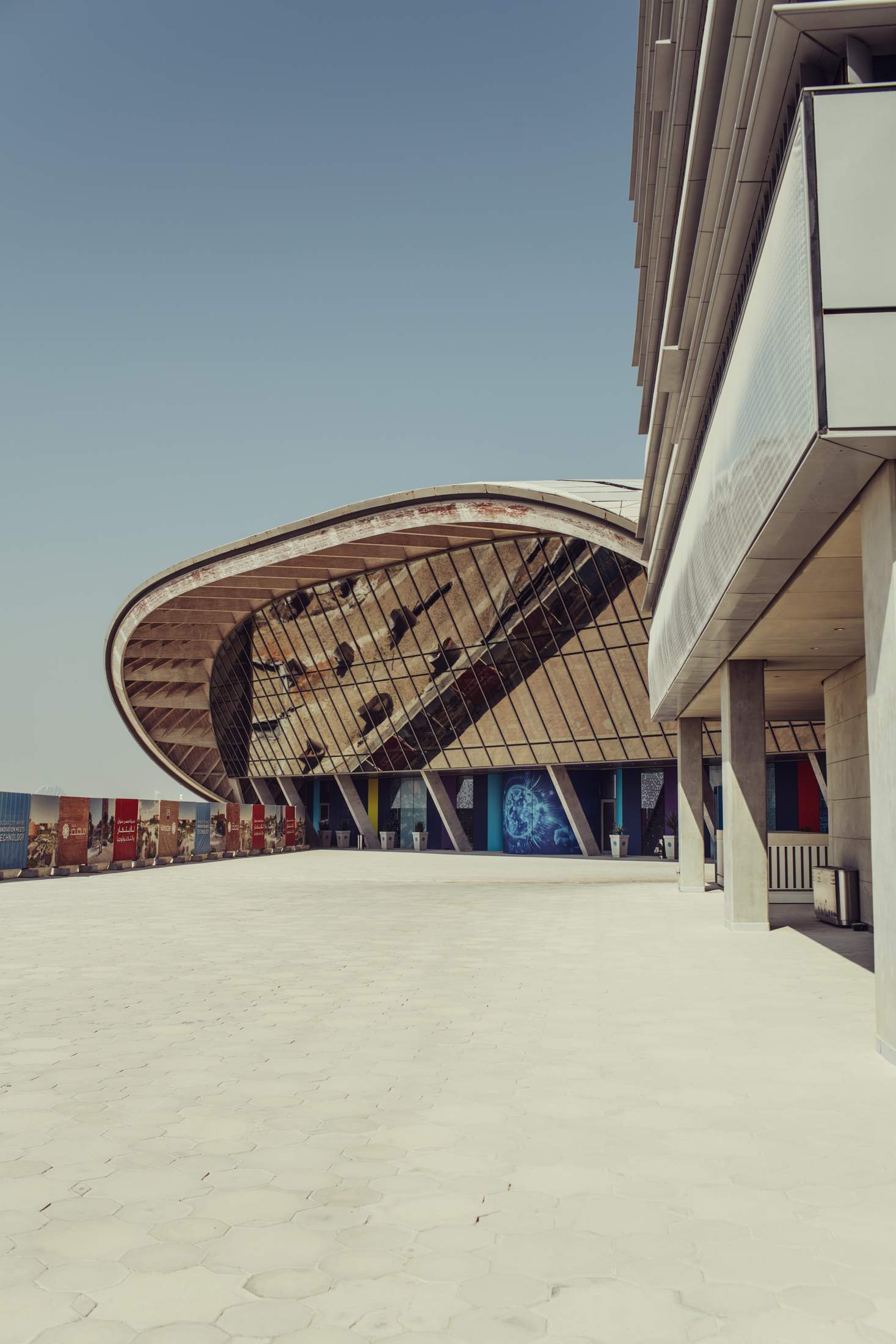 ---
Seven improvements in UAE business.
In the past few years, shifts in uae law and business rules have helped modernise the mechanics of industry and grease the wheels of commerce.
1. Businesses can now be 100 per cent foreign-owned. Prior to 2021, any business started in the uae had to have majority ownership by a local partner. Now, free zones dedicated to various industries offer tax incentives.
2. You can now go bankrupt. This measure allows for greater risk-taking in business by reassuring entrepreneurs that they won't end up in debtor's prison.
3. The working week now runs from Monday to Friday – rather than Sunday to Thursday, as it had been for many years.
4. The ban on Zoom, Microsoft Teams and Google Meet no longer applies. Meetings are starting to fill diaries. You still can't make WhatsApp or FaceTime calls, however.
5. Tourists no longer need a licence to drink alcohol, while the process for residents has become much easier too. 
6. It has become slightly easier to get UAE citizenship, especially if you're deemed to have made an exceptional contribution to society. Residency requires a visa and retirement here is subject to permission.
7. Labour laws have been significantly reformed in recent years. There is still scope for improvement, however, particularly with regards to construction and domestic work.
---
Group managing director, Sanipex. 
The uae has a reputation for importing most of what it needs but bigger players are bringing manufacturing home. Sanipex Group, which makes tiles, bathroom fixtures and fittings, opened its state-of-the-art Jebel Ali facility in 2022 and employs 550 people in Dubai.
Why set up here? 
I found the UK frustrating. If I wanted to have an appointment with a decision maker, it would take me three months. Here, I could knock on their door and we would start doing business. 
Who are your clients?
Our Bagno Design line is a $70m (€66m) business. It's a significant player in the bathroom industry; 90 per cent of sales are in the Middle East and Africa.
What do you make in the UAE?
First, we started to manufacture whirlpool baths. We buy the shell and the client can customise what kind of system they want. We moved into spas, making custom-built steam rooms. And then we opened a facility to convert porcelain slabs from Italy and Poland into washbasins, sinks, planters and even pieces of art.
How is the business atmosphere here?
I love the way of working in Dubai. It's a centre of commerce for the whole region. I've been here a long time, so I've seen lots of companies that were small shops and are now multinational retail or distribution businesses. It's vibrant and inspirational.
sanipexgroup.com
---
Arming the artists.
As the uae aims to bolster the creative industries and more than double their contribution to gdp by 2031, intellectual property is more important than ever. One player making the most of the opportunity is Anghami, the first legal music streaming platform in the Middle East and North Africa. It was founded in Beirut in 2012 by Elie Habib and Eddy Maroun, before relocating to the uae in 2021. With access to some 57 million songs and more than 200,000 Arabic and international podcasts, Anghami's 70 million users are spoiled for choice. The fruits of this success are shared too, with 50 per cent of streaming revenue going back to the artists.
Anghami has played a key role in securing a stable piracy-free model that protects musicians and labels alike. Meanwhile, a new song "performed by" an AI version of legendary Egyptian singer Umm Kulthum drew attention to the complex issue of intellectual property earlier this year. Resolving such issues would help investors to feel confident in funding research to provide protection for investment. The same argument for better scrutiny extends to publishers, the arts, museums and libraries. The prize? The Middle East happens to be the fastest growing region in the world in terms of music market revenues.