Film industry. UAE / UAE
In on the action
In the desert outside the UAE's capital, a vast film set is becoming a trusted shooting location for Hollywood, Bollywood and beyond. The Twofour54 complex is at the heart of a nascent movie industry, where government initiatives and eager young film-makers are combining to give the region its close-up.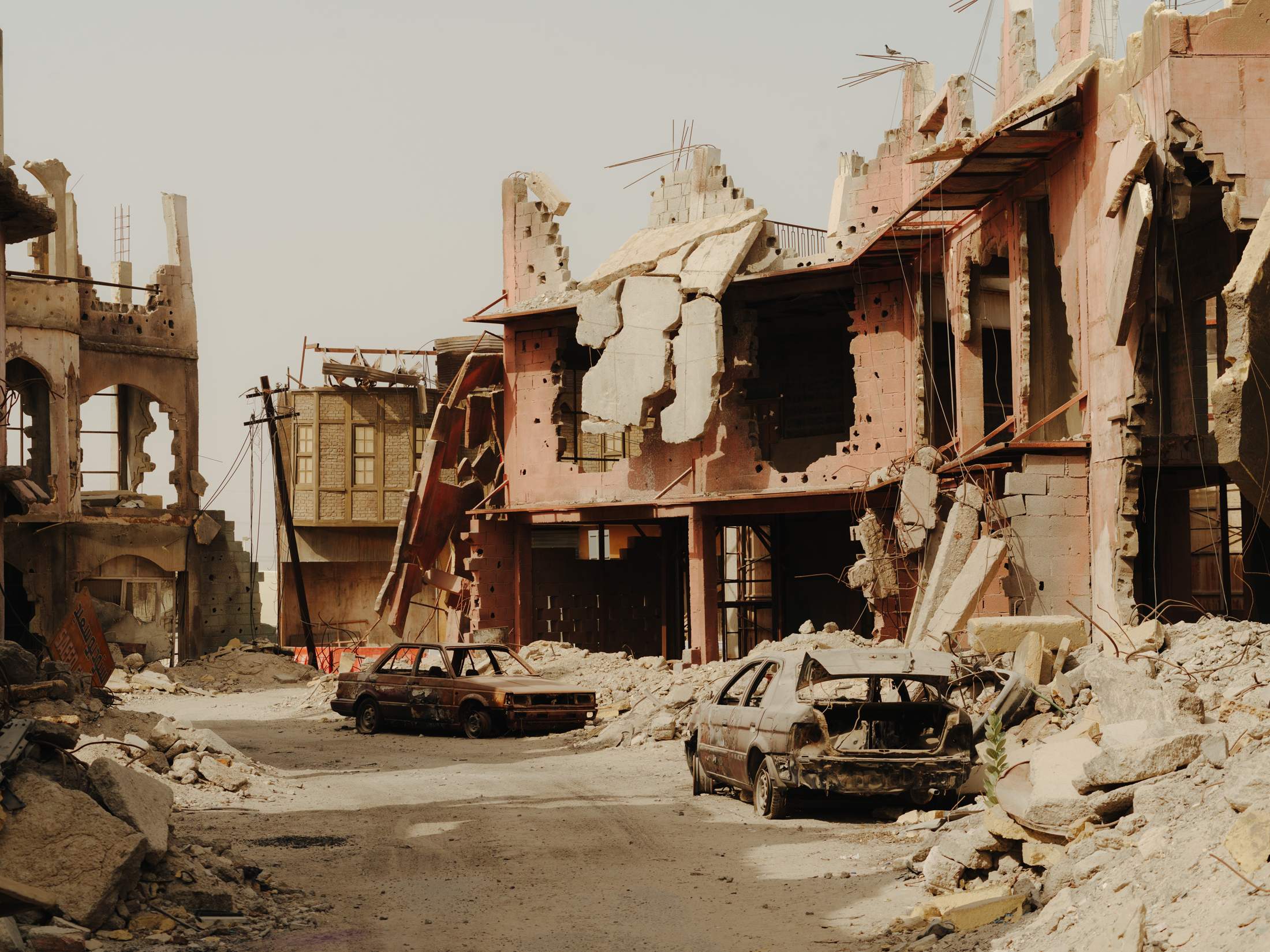 The devastation in front of us is overwhelming. Cars have been reduced to charred shells, signs have been ripped from shopfronts and buildings are skeletons with exposed columns. Bits of flooring dangle perilously over the street below. There are piles of rubble everywhere we turn. Except, on closer inspection, the grey chunks turn out to be made from painted Styrofoam rather than concrete. "Movie magic!" says Derek Hall, with a grin.
We are not actually in the middle of a war-torn city. Instead, we're out in the United Arab Emirates' scrubby desert, roughly a 20-minute drive from Abu Dhabi, at one of five outdoor standing sets in a backlot belonging to multimedia company Twofour54. Hall, an affable Australian who is the firm's acting chief of studios, has been charged with giving monocle a tour of the 300,000 sq m complex.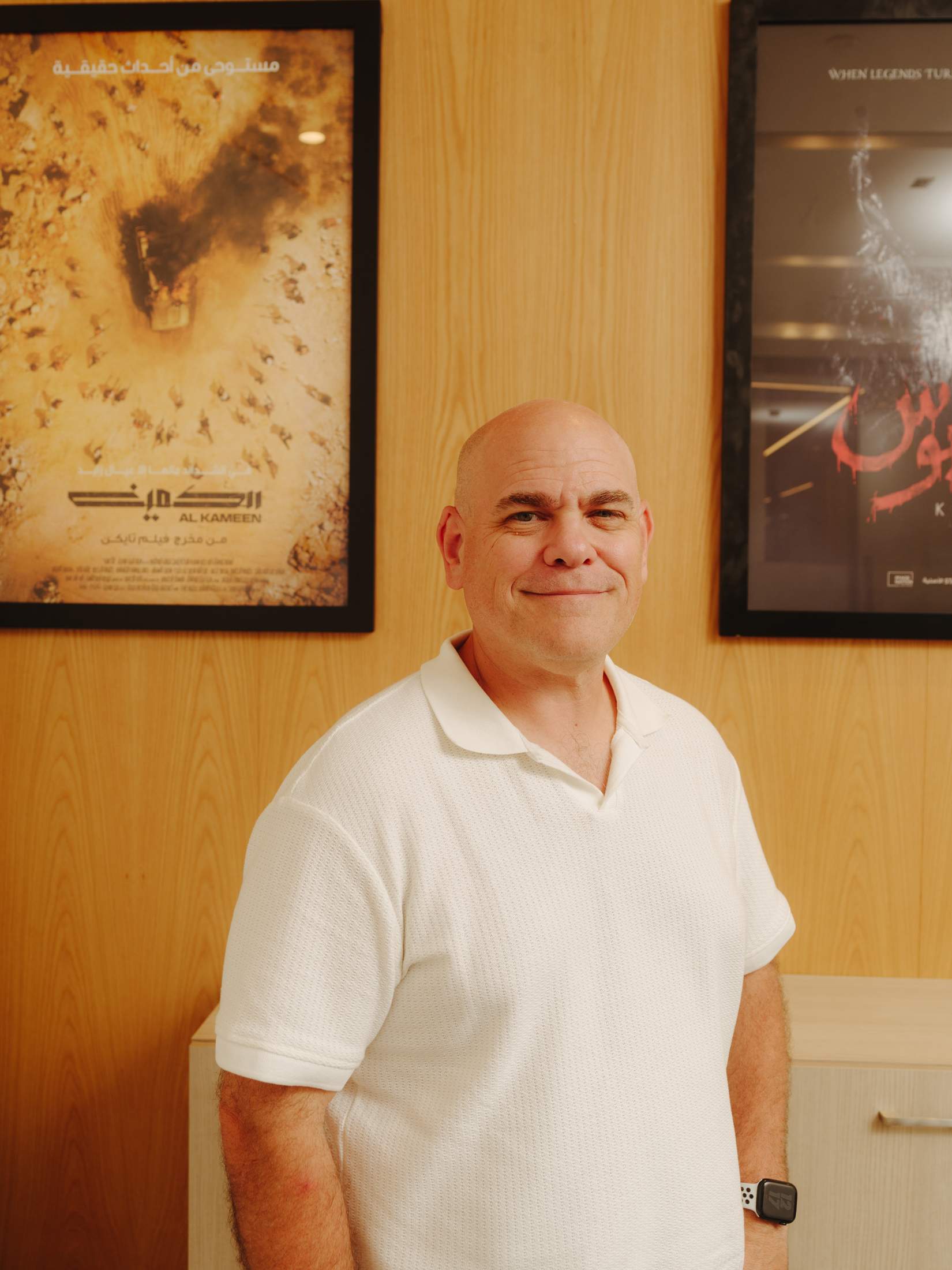 We jump in an electric buggy with Hall at the wheel. In the back is a cooler loaded with ice-cold bottles of water to keep us hydrated in the intensifying morning heat. We gently manoeuvre our way around the different worlds. One moment we're on the streets of Mumbai; the next we're in the warren-like alleys of old Damascus, which with a few tweaks could easily look like Venice. At a set known as The Crossroads, we're shown the spot where a gas truck flipped over a tank in the Bollywood movie Tiger Zinda Hai, causing a huge explosion. We pass a covered prop from Hollywood film Dune: Part Two, which was partly filmed in Abu Dhabi. The backlot, meanwhile, has welcomed productions including Mission: Impossible – Dead Reckoning Part One. 
The backlot is the epicentre of the uae's bid to be a major player in the film business, as it seeks to attract foreign talent while cranking up its own content too. In terms of the latter, the market is growing rapidly – both the uae and neighbouring Saudi Arabia, where cinemas were only reintroduced in 2018, are set to join the top-10 moviegoing markets by 2030. Coupled with the uae's desire to diversify its economy, the creative industries are set to play an ever more prominent role. 

However, we have not seen everything yet. Hall points to a chunk of desert beyond a chain-link fence, opposite a building housing the backlot's one existing soundstage. It's here that Twofour54 will soon break ground on a new studio set to rival those of Europe and the US. Due for completion by 2025, it will have a further 10 soundstages and six standing sets. Its rather breathless PR blurb describes it as a "futureproof, virtual-production-ready, metaverse-enabled and fully fledged production destination". What's clear is that its aspirations are global.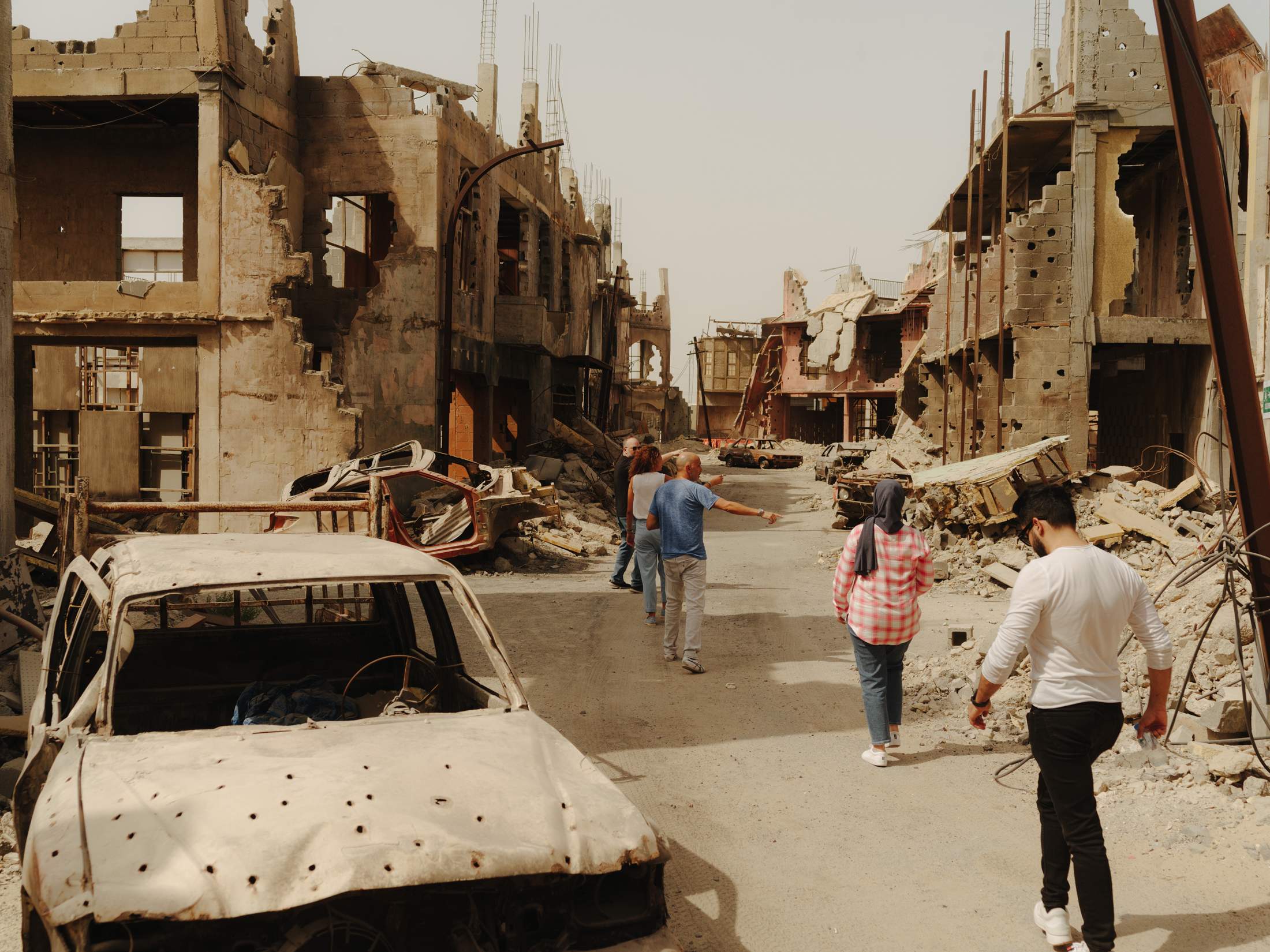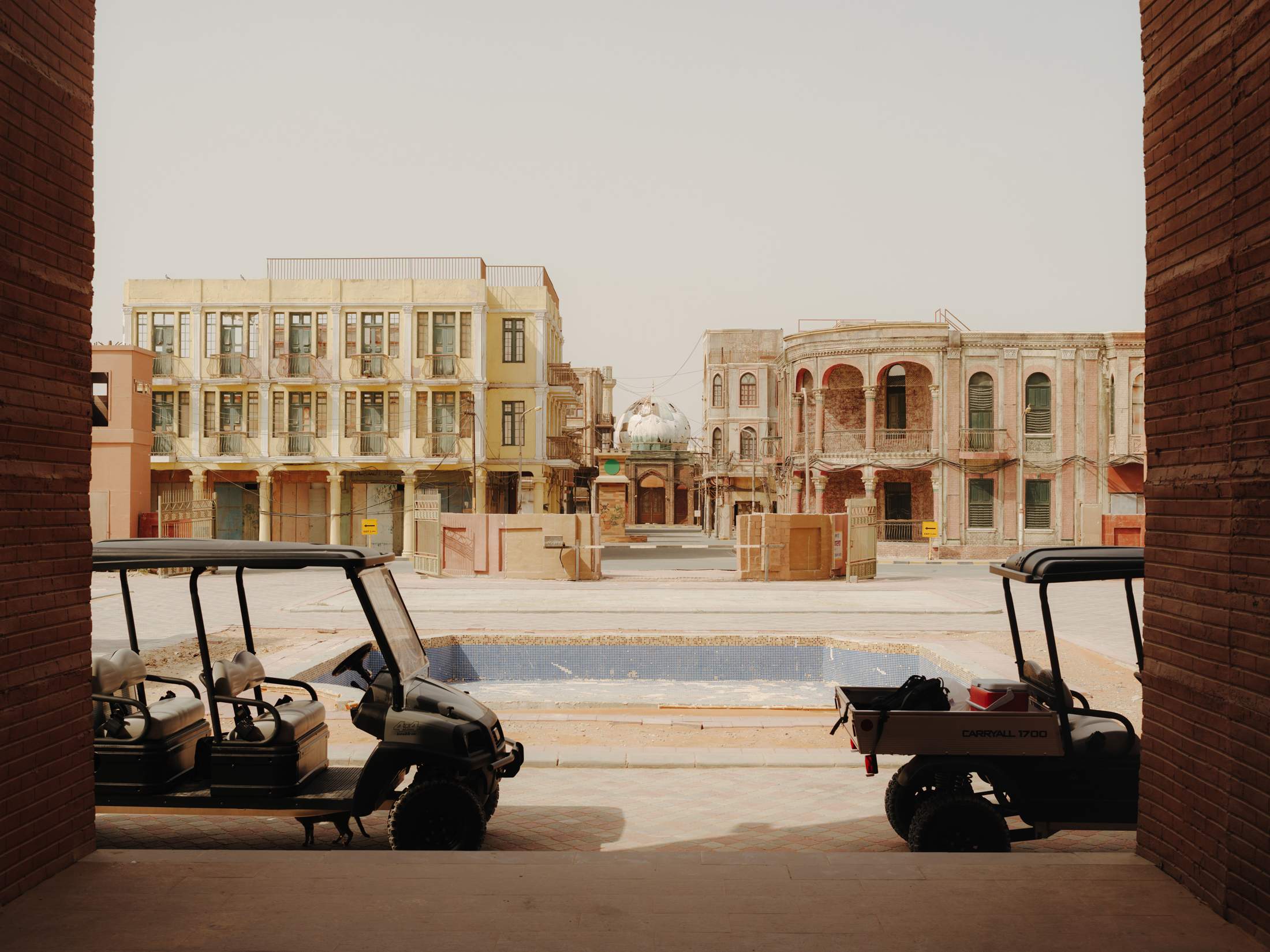 "We see ourselves as really trying to put Abu Dhabi on the map," says Twofour54's towering British ceo, Mark Whitehead. "We are focused on developing a large studio that can be world-class, with a size and scale that can attract Hollywood, Bollywood or big European films to be based here for a longer period." In other words, instead of productions coming to the backlot to film a smattering of scenes over a few weeks, the uae is hoping to lure them to come to film in the country from the start of a picture to the finish. 
We have left the desert behind for the welcome air-conditioning of the company's headquarters on Yas Island. Here, Twofour54 hosts a much bigger project within a vast complex of metal-and-glass buildings dominated by four towers. Completed in 2022, its Yas Creative Hub is essentially an incubator for television, film, media and gaming, and includes podcast-recording studios and television production sets. About 1,000 freelancers are based in Yas, many of whom use a co-working space where a neon sign declares, "Ignite your spark." There are some 800 companies and organisations on campus, from cnn and Vice to the Korean Cultural Center. 
"We have a very clear mandate to develop and grow the industry," says Whitehead. "We create the support across the board and that's everything from office space and community-hub areas to television studios, film studios and the backlot." The firm is both a provider of facilities and a facilitator of other services. Its Tawasol agency, for example, helps to book flights and hotels for crews, as well as tackling any paperwork should you wish to, say, flip a truck over a tank and blow it up. 
There are obvious economic benefits to encouraging foreign productions to come and spend time in the uae. As in several other places around the globe, tax incentives play their part – Abu Dhabi offers a 30 per cent cashback on production spend. This is based on the assumption that the money will be recuperated through trickle-down benefits for the likes of taxi drivers, hotels and restaurants who will all have more work as a result.
But jump-starting local industry has its own set of benefits too. Film is a big soft-power tool for a nation that wants to have a bigger role on the world stage. Just as the US brought stonewash jeans and the American Dream to the world through Hollywood, so the uae wants the chance to tell its own stories on a global platform. Getting the industry to where it is today has admittedly happened in fits and starts. Some lament the fact that the future studio wasn't built earlier (Saudi Arabia has now got in on the act, having announced in 2022 its own mega-complex, near the city of AlUla), or the fact that the Dubai International Film Festival, which was a beacon for the region, ended after the 2017 edition. But the uae seems determined to look forward rather than back. 
Star of the show
Film and TV production might be getting plenty of attention in the uae but the original multimedia success story in the Emirates was a streaming service called Starzplay. Launched in 2014 and partially funded by Lionsgate, it has a user base across the Middle East and North Africa (mena) region, with 2.9 million subscribers. ceo Maaz Sheikh, speaking from his Dubai office, says that the company had to build fintech within its platform to solve the conundrum of low credit-card penetration in the region (it teamed up with telecoms companies to make payment possible via mobile phone numbers). He adds that the diversity of the uae necessitated a range of different content, while also finding "the one common denominator that cuts across all segments of the market". 
Though the likes of Netflix and Saudi Arabian streaming giant Shahid now also have a foothold in the region, Starzplay has continued to expand, moving into live sports and original content. Recent hits include Egyptian film Harley and horror series Kaboos, a collaboration with Image Nation featuring talent from the uae, Egypt, Kuwait and Saudi Arabia. "The ability to build bridges with other countries and other markets but still create content from the uae is our ideal mix," says Sheikh.
A turning point for uae film was 2021's Al Kameen ("The Ambush"), a sort of Emirati Black Hawk Down, which tells the true story of a rescue mission to save uae soldiers trapped in an ambush in Yemen. The most successful uae film ever, it was produced by government-backed production company Image Nation, which is based on the same floor as Twofour54 at Yas Creative Hub. 
For former Hollywood studio executive Derek Dauchy, Image Nation's head of content, the film could be "a tide that raises all ships" – a real watershed moment. "That became the new standard for us," he says at his office, which is covered with posters from recent productions. "If we're going to do a large-budget action film, it's got to be like that – we have established the bar. Every time out, we have to do better."
Dauchy says that there are clearly financial benefits to producing films that might pique the interests of international tourists enough to visit the uae for its landscapes or cultural offerings. But at the end of the day, he's about content. "I look at this as a similar sort of golden age to the one that Hollywood went through," he says. "This is a very young country; there's a whole new generation of film-makers who want to tell authentic stories from the region."
A homegrown industry is nothing without talent, something that almost everyone we talk to agrees is not quite there yet. But Dauchy says that this is changing, thanks to people gaining valuable experience at Hollywood or Bollywood shoots on Twofour54's backlot, as well as Image Nation's Arab Film Studio (afs), which trains the next generation of talent through courses and workshops.
Dauchy says that more than 350 film-makers have emerged over the past 11 years. He cites an example of a recently completed uae film that he won't name. He says that the idea came from an afs writing programme; the screenplay was then written by an afs graduate and a novice female film-maker was given the task of shooting a scene. Image Nation was so pleased with the results that it drew up a budget and handed her the entire film to make.
"I look at this as a similar sort of golden age to the one that Hollywood went through"

Abu Dhabi-based film-maker Nancy Paton, originally from Australia, agrees that experience is the key to the future of the uae's film industry. Paton is something of a rarity in the Emirates: an indie film-maker reliant on private funders. Though there are some limited funds, such as a short-film grant from Sharjah Art Foundation, Paton thinks that helping get independent film off the ground is something that the country can and will improve on in coming years.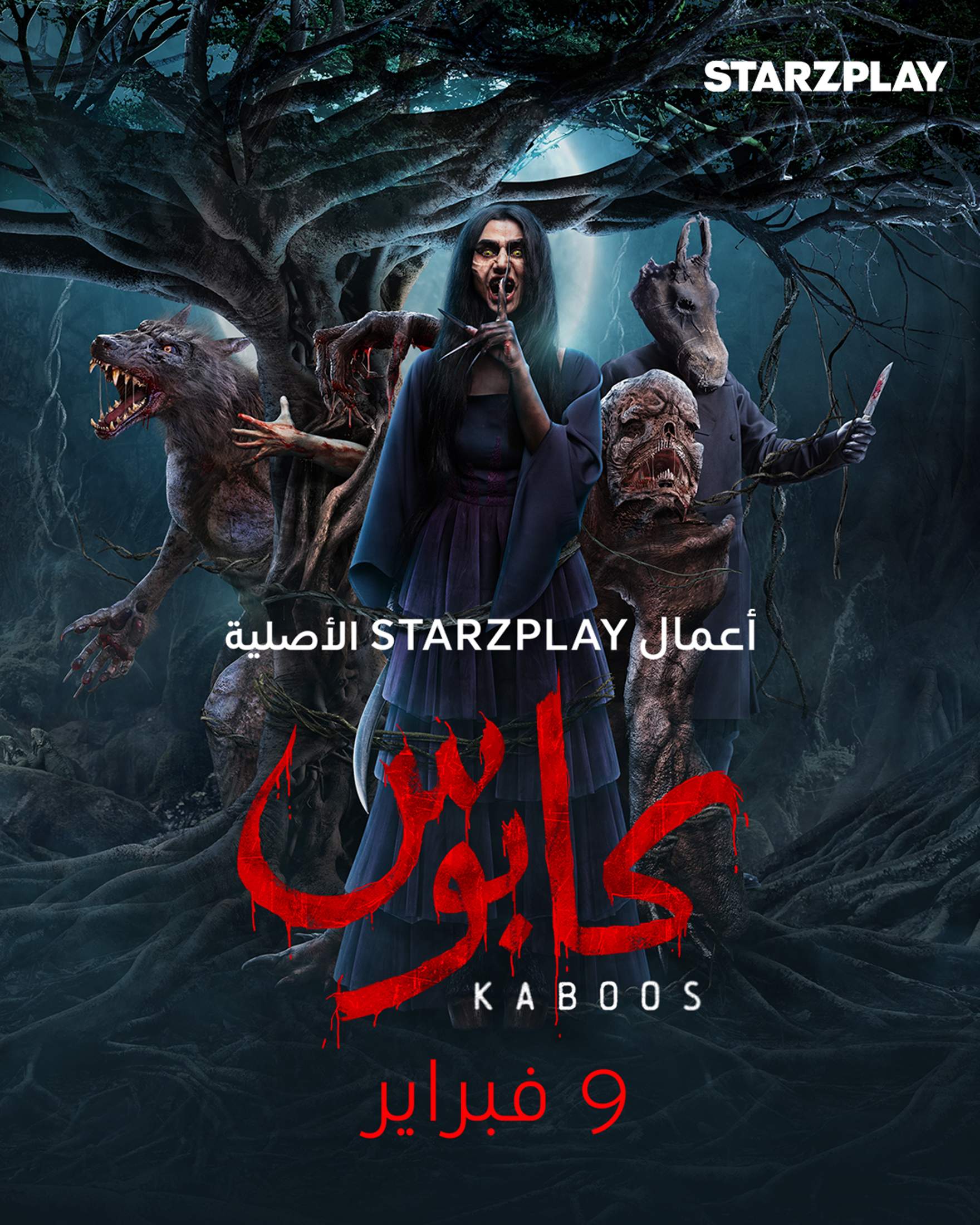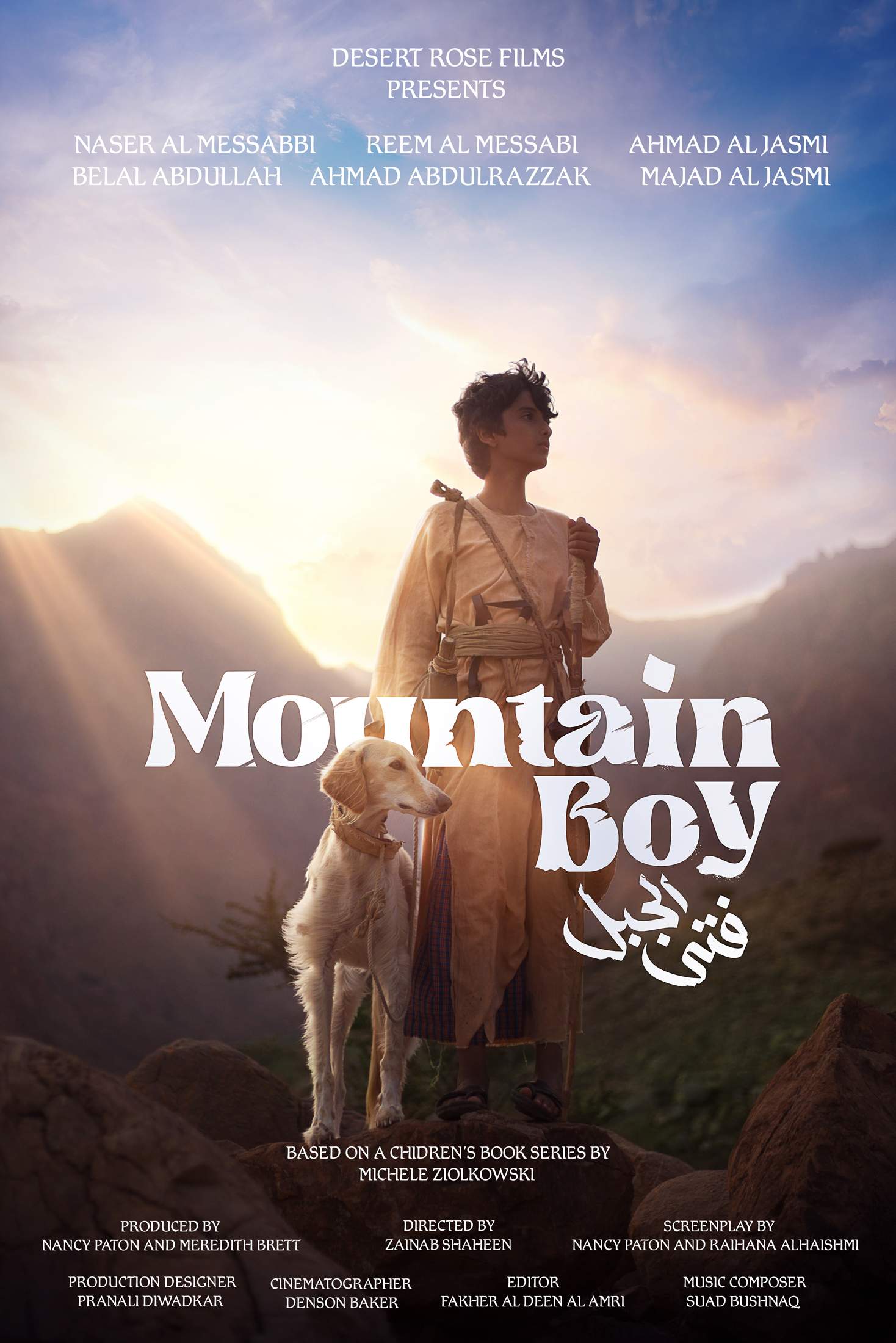 Paton's Desert Rose Films tells unusual stories from the region with the goal of getting more women into the industry. She has recently wrapped up a new feature called Mountain Boy, a family-friendly movie about an autistic boy's adventures, filmed in Fujairah, Dubai and Abu Dhabi. It was also the debut of female director Zainab Shaheen. Though she won't give too much away, Paton says that there is going to be a further government push in entertainment soon, calling it "an exciting time for talent".
However, alongside any support at the top, Paton argues that there needs to be a mentality switch away from solely thinking in terms of big-budget blockbusters. "We need to make a lot of medium-budget films to sustain the ecosystem of the film industry, constantly driving the whole machine," she says. With such a goal, the uae could be making more films and potentially employing thousands of production staff every year. 
"We're working with local film-makers," says Image Nation's Derek Dauchy, back in his poster-filled office. "And the goal is that they can tell their kids, 'Hey, getting into the entertainment business here is a real job now.'" One gets the feeling that this is an industry that's only getting started. 
UAE film in numbers:
15: feature films shot in Abu Dhabi with cashback incentives on production spend (2022 to September 2023)

20:TV shows filmed in Abu Dhabi with cashback incentives on production spend (2022 to September 2023)

400,000:size of the planned Twofour54 studios in sq m 

112:employees at Twofour54 

6,000:employees at Yas Creative Hub 

400+:crew for Al Kameen 

3: locations used in Al Kameen 

3,200:detonators used in Al Kameen 

170,000:Al Kameen's first-week ticket sales (uae) 

100:local crew for the film Mountain Boy 

4:international crew for Mountain Boy

50:musicians in Dubai's Firdaus Orchestra, which provided the Mountain Boy soundtrack