Designers to watch. UAE / UAE
Meet your makers
We meet the studios and artisans installing hand-sculpted furniture, creating art from desert sand and adding a dash of nostalgia to clients' work and home spaces. From one-off ceramics to industrial design, these firms are anything but a soft touch.
Latifa Saeed
Artist and product designer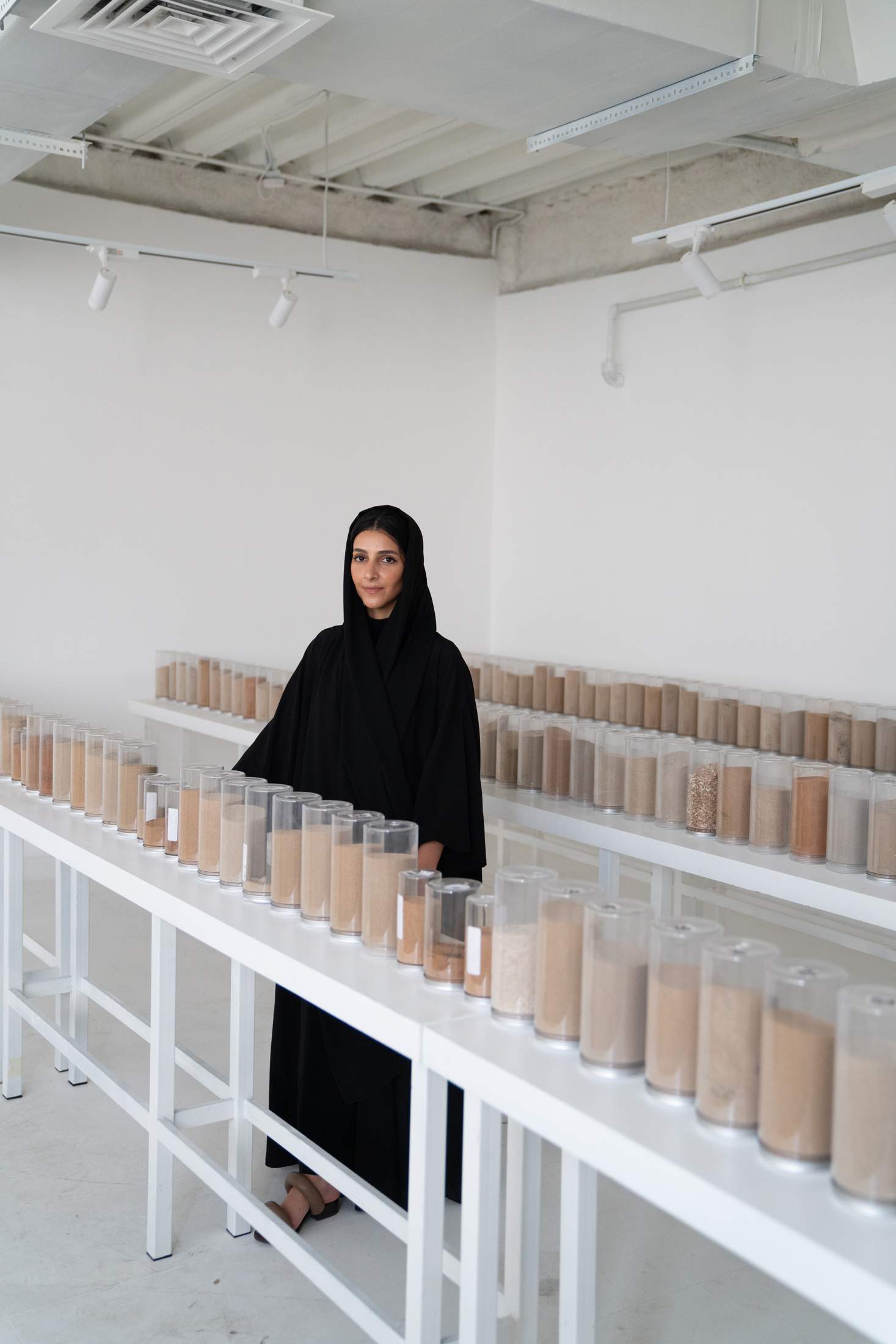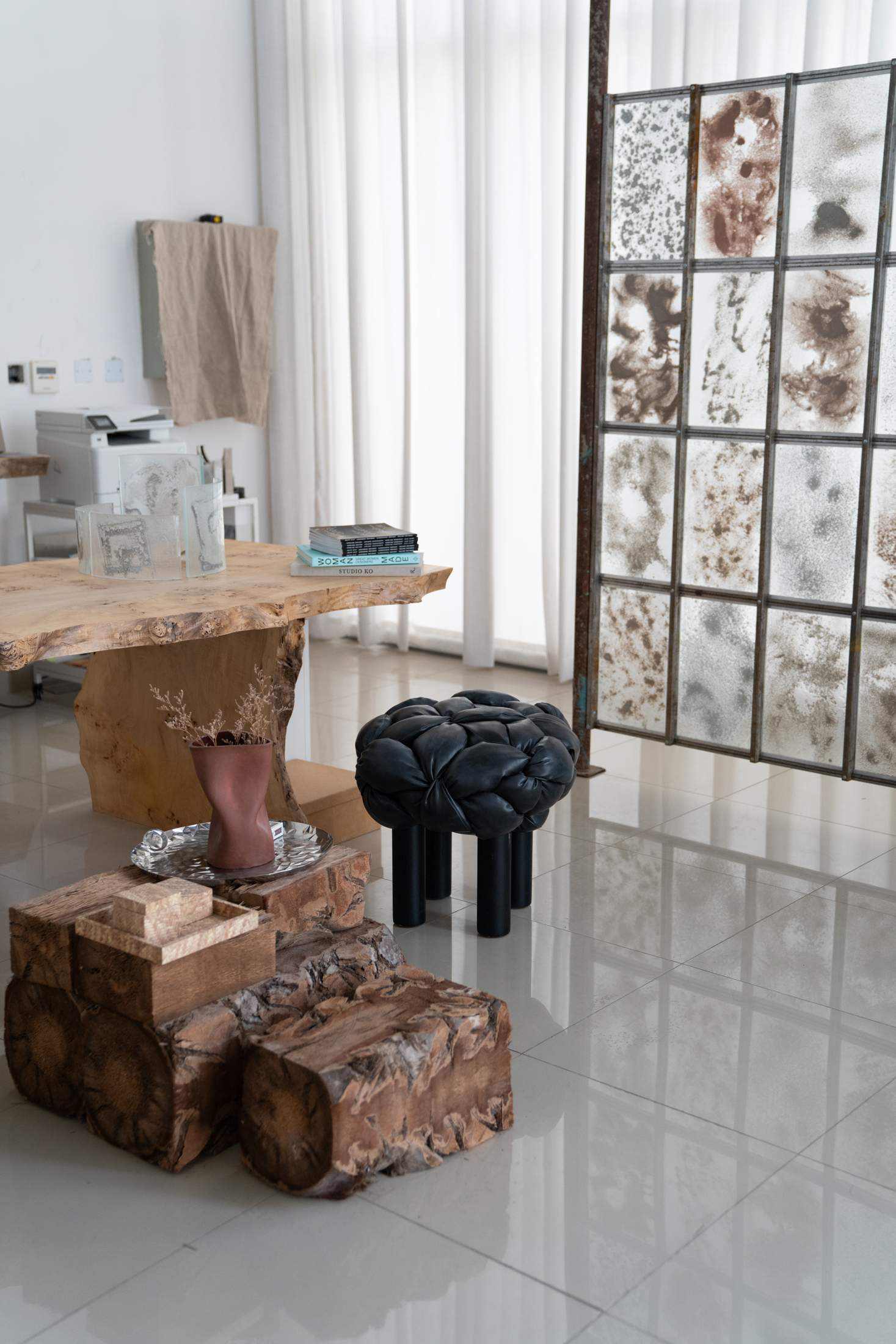 Emirati artist and product designer Latifa Saeed anchors her work in her native uae and its often overlooked craft and heritage. "It's important to document our identity and reflect on what is happening in this moment," she says, as she shows monocle around her studio in Dubai's Ras Al Khor neighbourhood.
As we tour her workshop on the ground floor, one material immediately stands out: sand. Saeed has gathered more than 250 containers of it from across the uae, with samples sourced everywhere, from the desert to the sea. "Sand has been around for eight billion years and holds a lot of stories," she says. "With all of the construction that is happening right now, we will have less access to the desert in the future. This is one way of documenting it, honouring it and capturing the landscape."
Saeed collaborated with scientists in order to research the properties of sand in the uae. As a third-generation Emirati artist, she knows how crucial it is to have support from the community and has launched her own residency programme with the aim of helping other emerging creatives. "Twice a year we gather in the studio and discuss topics relating to art, business and sustainability," she says. 
As for what comes next, Saeed is hoping to continue putting Emirati heritage on the map. "I'm interested in the documentation and accessing of personal archives," she says. "There are families who have private records and I want to help create publications and show them to the public."
latifasaeed.com
---
Adam and Viara Nicholson
Co-founders, Plyconcept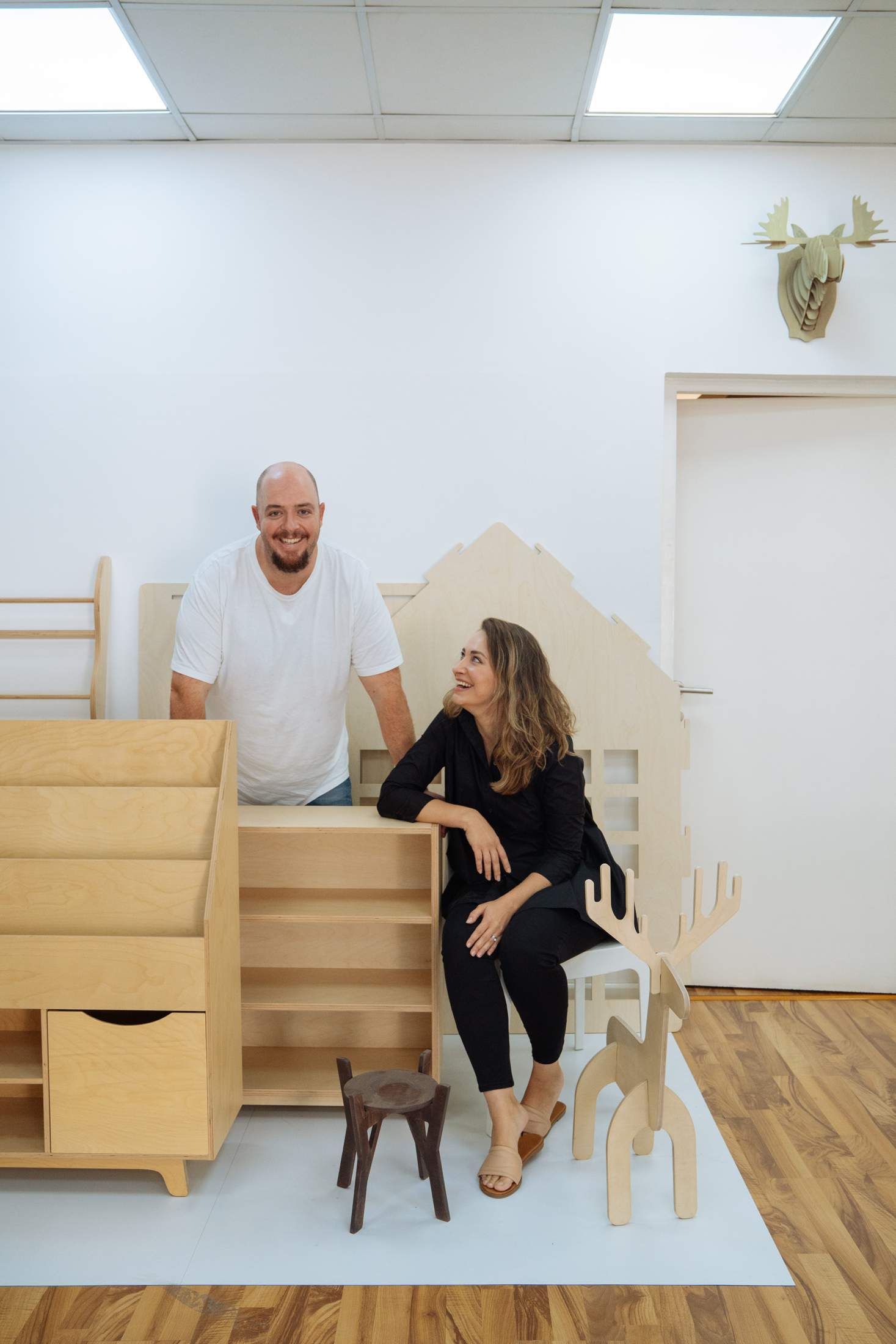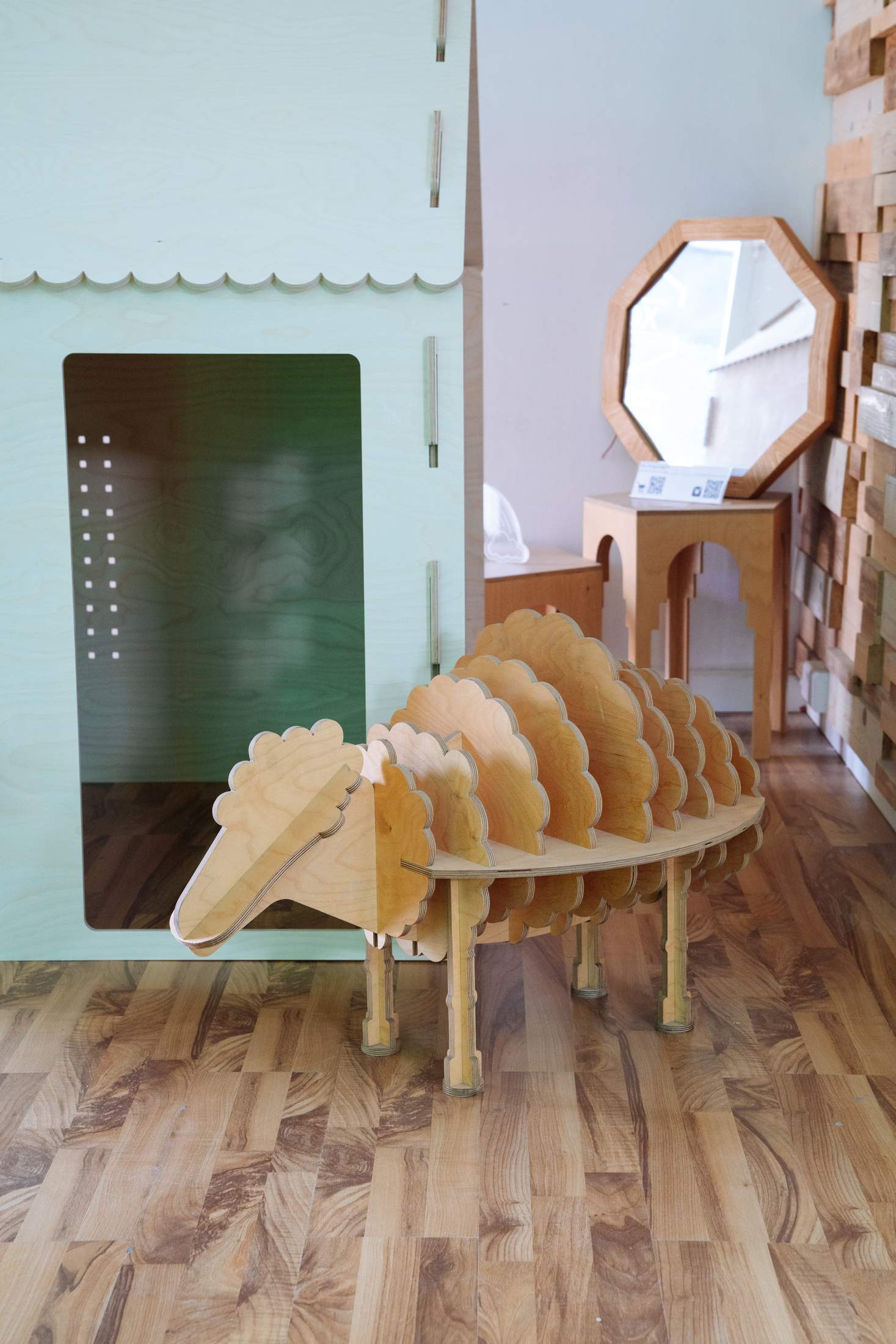 "We like going into people's homes and being part of their lives," says Adam Nicholson, who launched sustainable furniture brand Plyconcept in 2020 with his partner, Viara. Every piece that it makes – ranging from sideboards and credenzas to playful coat hangers and Christmas decorations – is handmade from responsibly sourced and formaldehyde-free Baltic birch, which is treated with water-based sealants and stainers to limit harmful chemicals. "I wanted to create something that revolved around the basics and that wasn't plastered with veneers or toxic materials," says Viara, who was born in Bahrain and has a Milanese design background, as she shows monocle around the Plyconcept factory.
One of the advantages of a handmade furniture range is that it is highly customisable, which means that the team can easily adapt its products to clients' requests. "That is something that has really made a difference to people," says Adam, who was born and raised in Dubai. "They find a product that they like – and if it's not quite right, we can change it."
The team works out of a studio in the city's industrial Al Quoz neighbourhood. Here, Viara sketches out and designs every item before Adam heads to the joinery at the back of the building to make the pieces with the assistance of their small team of skilled carpenters and joiners. "We don't outsource production," says Viara. "Everything is done by our team right here. When we tell people that our furniture is made in Dubai, we really do mean it."
plyconcept.ae
---
Nicole Farrelly
Founder, Cole & Cinder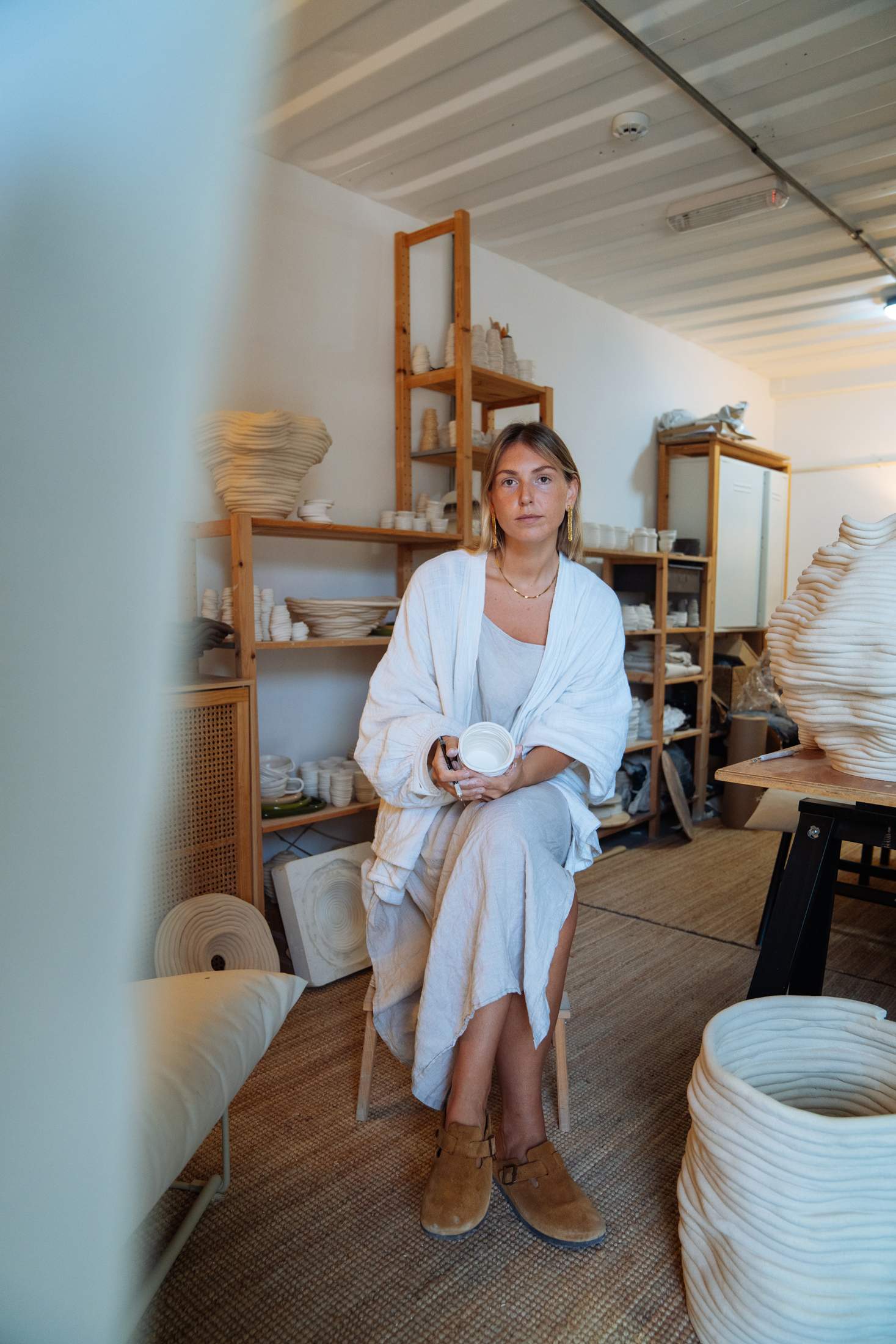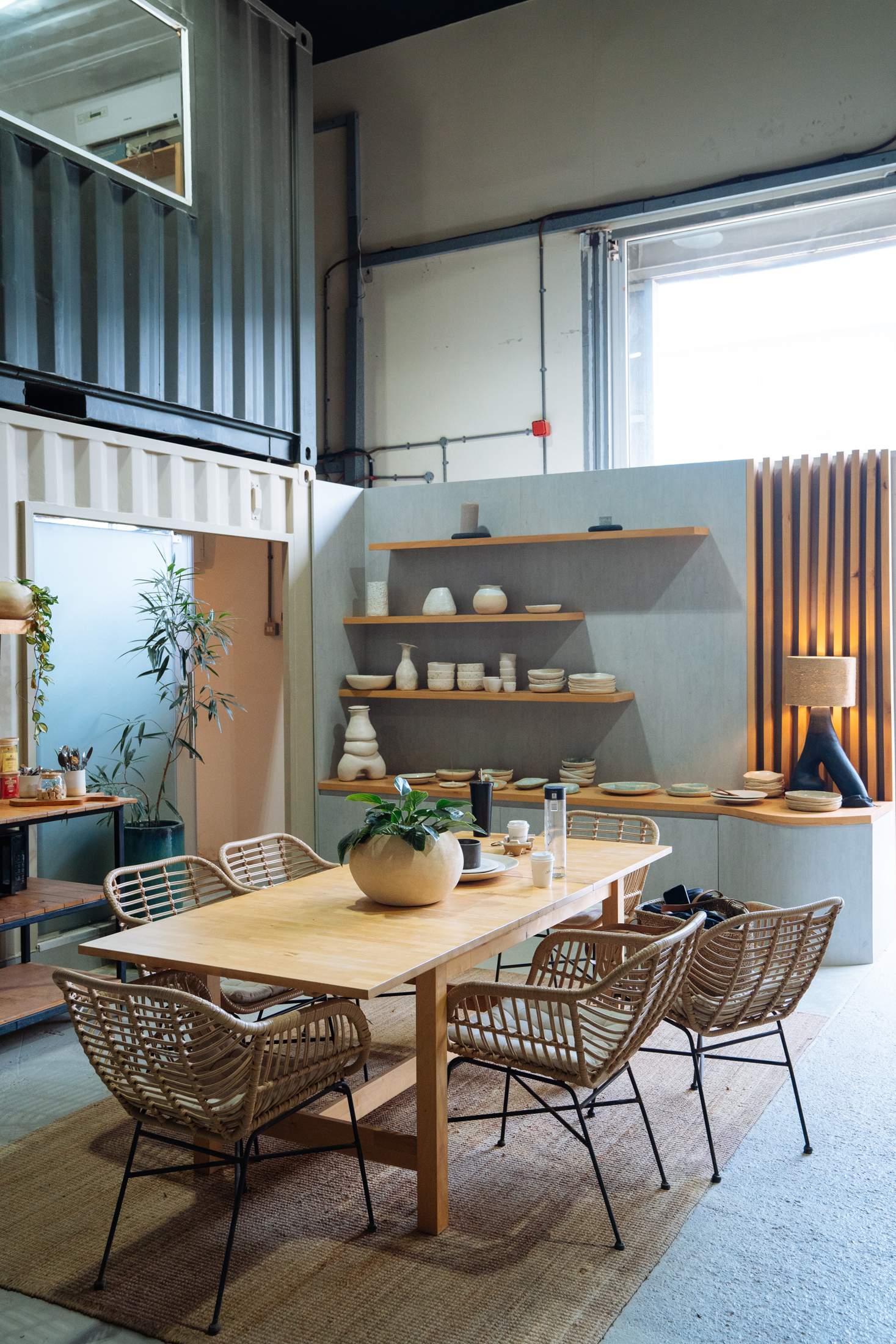 Nicole Farrelly moved to the UAE from the UK more than 10 years ago and founded Cole & Cinder in 2020. After she started several businesses, which ranged from creating kimonos to making hand-woven baskets, Cole & Cinder was her way of bringing her design ideas together under a single brand.
Farrelly creates her handmade pieces at OKA Ceramics, a fetching public studio where resident artists rub shoulders with enthusiastic amateurs. Her ceramics often reflect nature; ribbed lines of clay balance on top of each other, subtly evoking the contours of a topographic map.
Her Fossil collection leaves the clay untreated, while the Silk range uses fine, twice-glazed porcelain with a glossy finish. "The neutral tones accentuate the complexity of the shapes," says Farrelly. "The texture helps to make them the showpiece."
The vases and bowls have been hugely popular with Emirati and Saudi collectors, says Farrelly, whose handcrafted approach means that every piece is a one-of-a-kind work. "The coiled element is now my signature, which people are beginning to recognise." 
Her larger works have become a favourite of interior designers who are looking for evocative and unique objects to bring spaces to life. Her fans have included designer Nada Debs, who has a cluster of Cole & Cinder pieces displayed on her built-in shelves at home. Farrelly's is a talent that needs to be handled with care. 
coleandcinder.com 
---
Rabah Saeid
Founder, Styled Habitat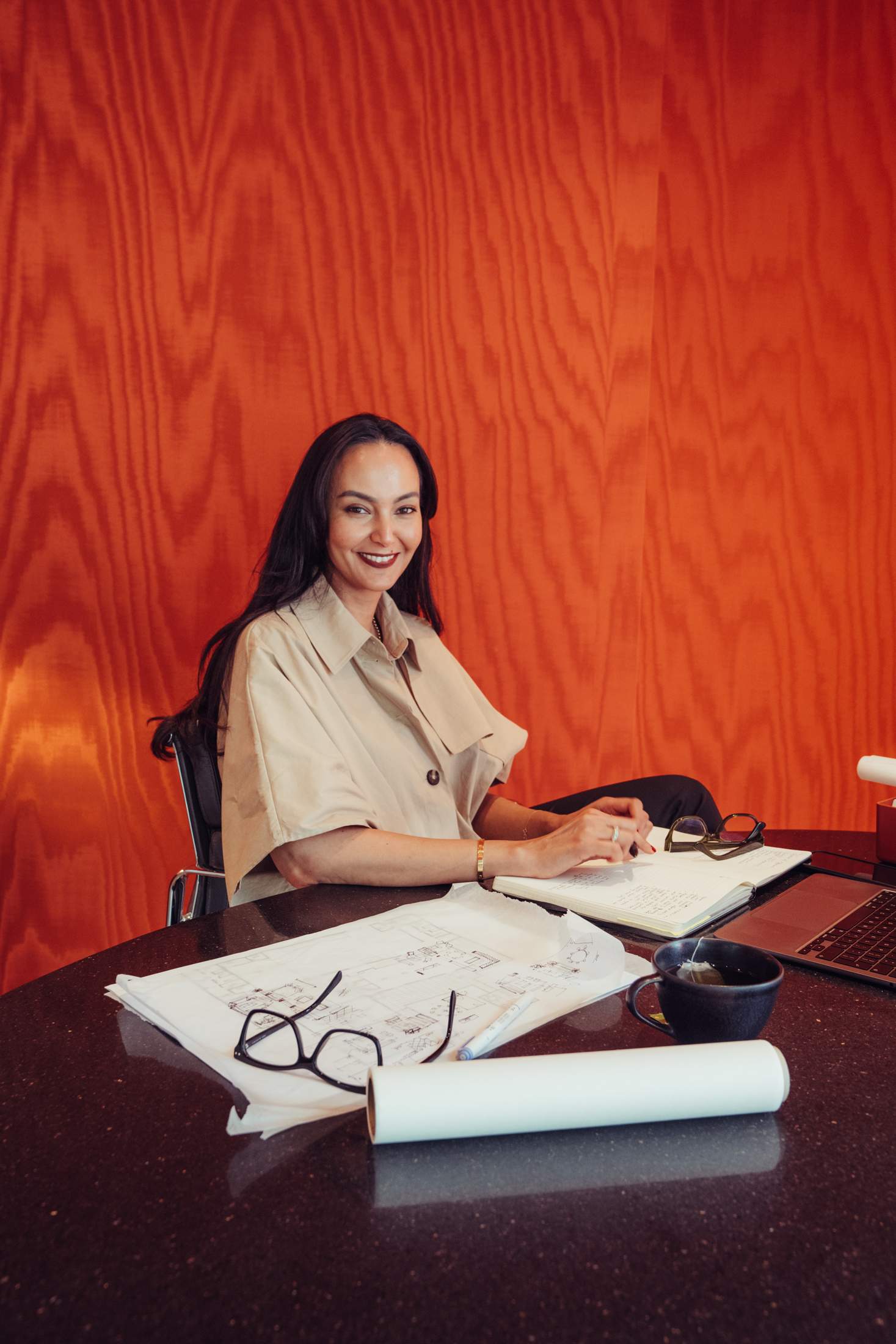 Interior designer Rabah Saeid moved from the US to the uae in 2012. After working for large architectural firms for several years, she was ready for the next step in her career. In 2016 she launched interior design practice Styled Habitat, based in Dubai's D3 Design District. "I was missing the collaborative small-studio environment, which is more inspiring and challenging," she says.
The studio employs a team of eight. Saeid's aesthetic is simple and high-end. "I like to work with honest materials that improve with time," she says. "If I use stone the sheen will soften, leather will patina and lacquered items will age beautifully." She also likes to evoke a sense of nostalgia, something that she believes has struck a chord with clients in the uae, where many spaces are modern. "We're so hungry for that feeling because we're such a new city." 
The cosmopolitanism of the uae has benefited Saeid, as no two clients are alike. "Their backgrounds, education and where they have lived varies so much that they reference places all over the world and that's exciting," she says. "When your skyline is so new, it can feel a little soulless. But if you make things feel attainable and approachable while using simple materials, it can be beautiful."
styledhabitat.com
---
Founder, Aljoud Lootah Design Studio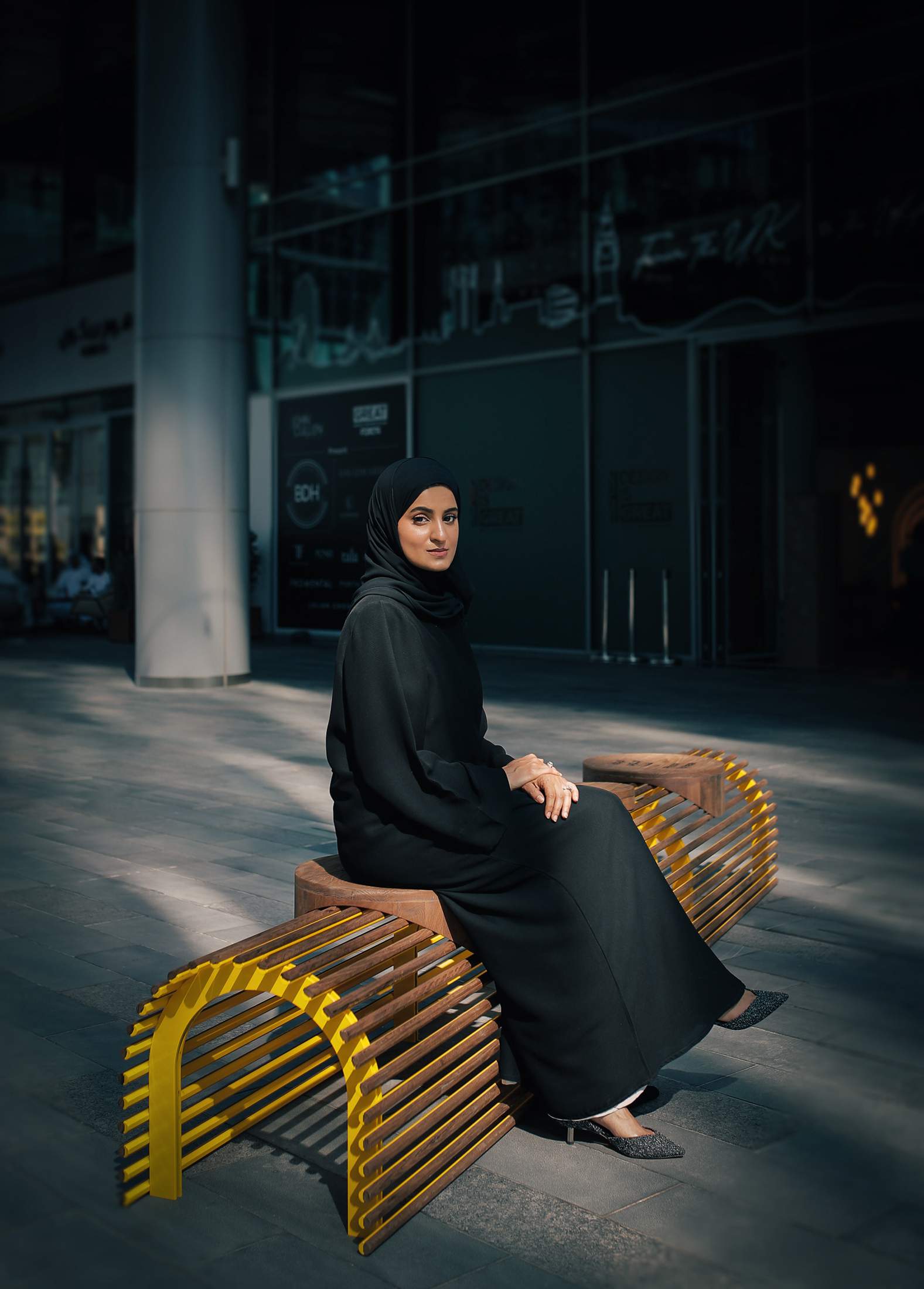 Emirati designer Aljoud Lootah's knack for distilling cultural references into functional forms has earned her acclaim from around the world. "We have been fortunate enough to tour international design fairs," she says. "In doing so, we have opened up a world of opportunities – collaborating with manufacturers using materials from Carrara marble to porcelain from Stoke-on-Trent."
The shelves in Lootah's studio present just a fraction of the work that's done here. The breadth of materials and forms can make the studio's specific design language hard to gauge. "We'll work with any material or form, as long as we're confident that it can be precisely executed," says Lootah. Previous works include a camel-leather chest, which was chosen by the uae government to house the title deed to the country's first church, before being given to Pope Francis.
Perhaps her best-known design is the Takya bench, a pared-back piece with four layers of cushions. "It's quintessentially Emirati and plays on the tendency of children here to stack up rectangular cushions to build play areas," says Lootah. Her references might be domestic but her work is being appreciated in all corners of the country: even the ministry of presidential affairs has one. 
aljoudlootah.com