Entrepreneurs to watch. UAE / UAE
Movers and shakers
From redefining retail and simplifying fintech to connecting students with their ideal teachers, we meet six young entrepreneurs who have turned big ideas into emerging businesses with a wealth of real-world benefits.
Faisal Toukan
co-founder
Ziina

Four years ago, a chance meeting in San Francisco was the catalyst for Faisal Toukan, his sister Sarah and Andrew Gold (pictured, on right, with Sarah and Faisal) to co-found fintech start-up Ziina – a simple but much-needed app to easily send payments between users. Thanks to a shared interest in cryptocurrencies, Faisal hit it off with former Apple and Coinbase engineer Gold. Sarah entered the fold from London with a pedigree in fintech product development. With Gold in the engine room and chief executive Faisal – a natural storyteller – steering, the timing and regulatory environment were right as the trickle of venture investments became a torrent in the region.
Ziina has since evolved from an app that lets friends split the bill at a restaurant into a tool that enables small and medium businesses to receive payments. A two-year process of fine-tuning resulted in what Sarah describes as a "one-stop shop" for managing money, whether you want to "save up for your kids' education" or "work hard, retire at 45 and travel the world".
ziina.com
Upcoming transactions
"The Middle East is not as cut and dried as the West, where people are more transactional about their finances," says Faisal. "We have to build an application to cater to this nuance." Ziina's upcoming card programme is trying to make the movement of money less transactional by channelling funds towards art and social projects. 
---
Hala Al Gergawi

founder
Tea Before Noon

Hala Al Gergawi has cracked the code of the Emirati consumer. From serving as the editor of Zahrat Al Khaleej, a high-end Abu Dhabi-based womens' magazine, Al Gergawi left her day job to set up a consultancy, Tea Before Noon, which helps foreign luxury brands engage with buyers across the GCC. "It's about localising a brand's story to make it relevant to its target clientele," says the Emirati entrepreneur, who has worked with storied brands such as Burberry and Dior to create convivial encounters (and value). 
Al Gergawi has turned her deep insight into a string of businesses with a bright future. In 2021, she founded Elevenish, an online shop that sells abayas by Gulf designers, as well as local fragrances and accessories. That has grown into a bricks-and-mortar boutique in Dubai's Jumeirah neighbourhood and Al Gergawi is considering openings in Abu Dhabi or Qatar. 
The crux of her business is, simply, knowing her market. "This is my secret recipe," she says.
teabeforenoon.com
Get it together
Al Gergawi has turned her understanding of the Emirati market into a service that she can sell. Her shop makes that know-how physical and serves as a majlis-like gathering place for her customers: somewhere to drink tea, try out new brands and keep learning about what women in the Gulf want. It's a reminder that retail is, at its best, about coming together and being a good host.
---
Audrey Nakad
founder 
Ostaz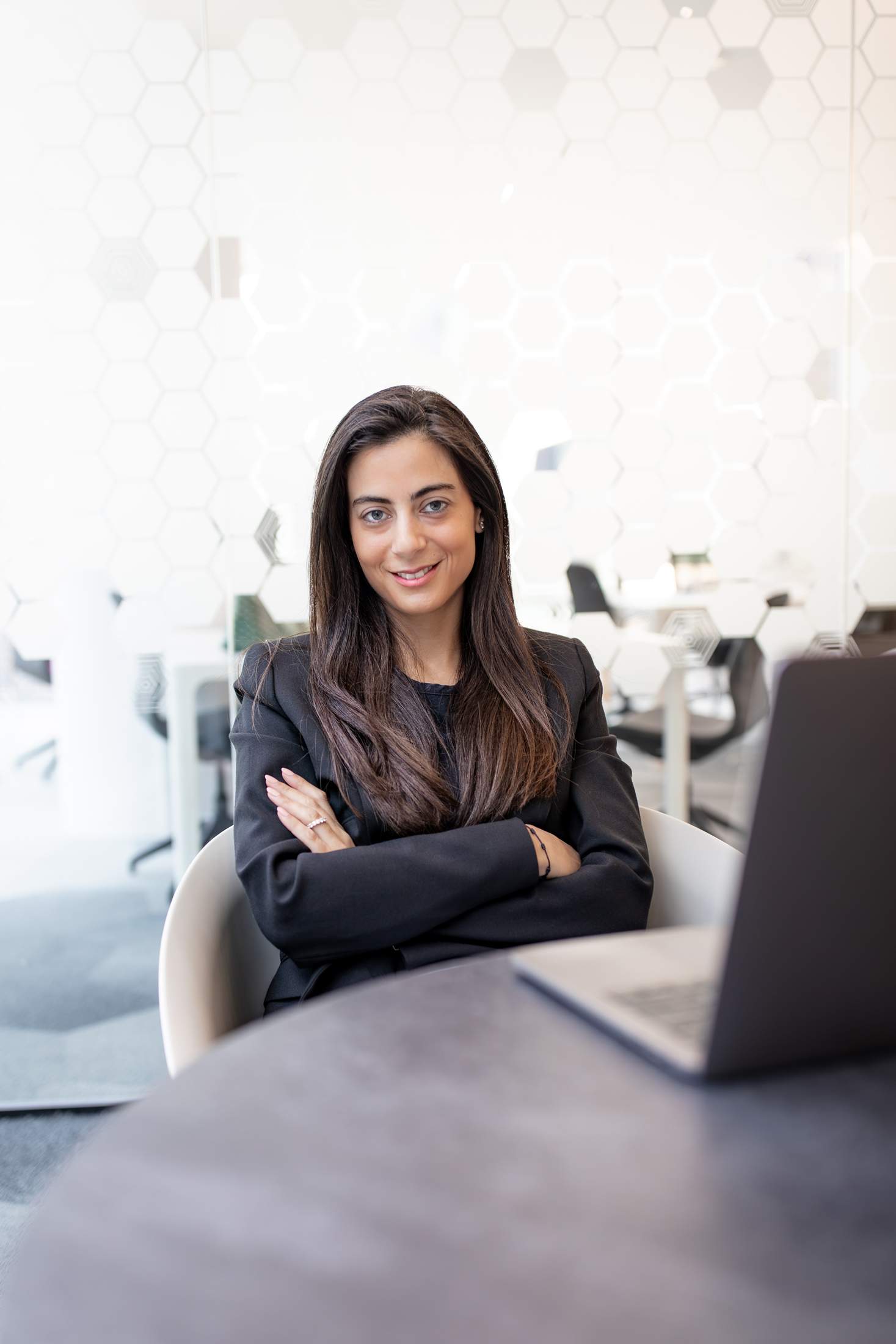 In trying to solve a problem that she experienced at first hand while working as a private tutor in Lebanon seven years ago, Audrey Nakad has enabled 60,000 students in dozens of countries to connect with the best teacher for them. She co-founded online platform Ostaz, which streamlines the process of finding a tutor, whether in person or virtual, and is embracing AI as it scales up. 
"Parents are coming to us because they're fed up with spending a lot of money on education and not seeing results," she tells monocle. "Ostaz is their insurance company when it comes to educating their kids." Hundreds of job opportunities have also been created to meet demand for teachers from parents and students in the UAE, Saudi Arabia, Lebanon and beyond. "We have two types of teachers," says Nakad. "Either brilliant university students and fresh grads or existing teachers looking for a second income."
The evolution of technology, including generative AI such as ChatGPT, is helping affordable education become more accessible to all. "Honestly, it's the best thing that happened to us," she says. Thanks to rigorous testing, Ostaz can onboard the same number of teachers in a few hours that it might have taken years to do without it. It can also use data to help match teachers with students.
ostaz.com
Lessons learned
Ostaz, which means "teacher" in Arabic, is focusing on expanding into new markets in the Middle East and North Africa. "We're going to introduce group sessions and AI tutoring assessments," says Nakad. "We're also going to introduce courses to attract more people." The aim? To have 10 million students on the platform in the next five years.
---
Jonathan Hasson
founder
Ubqt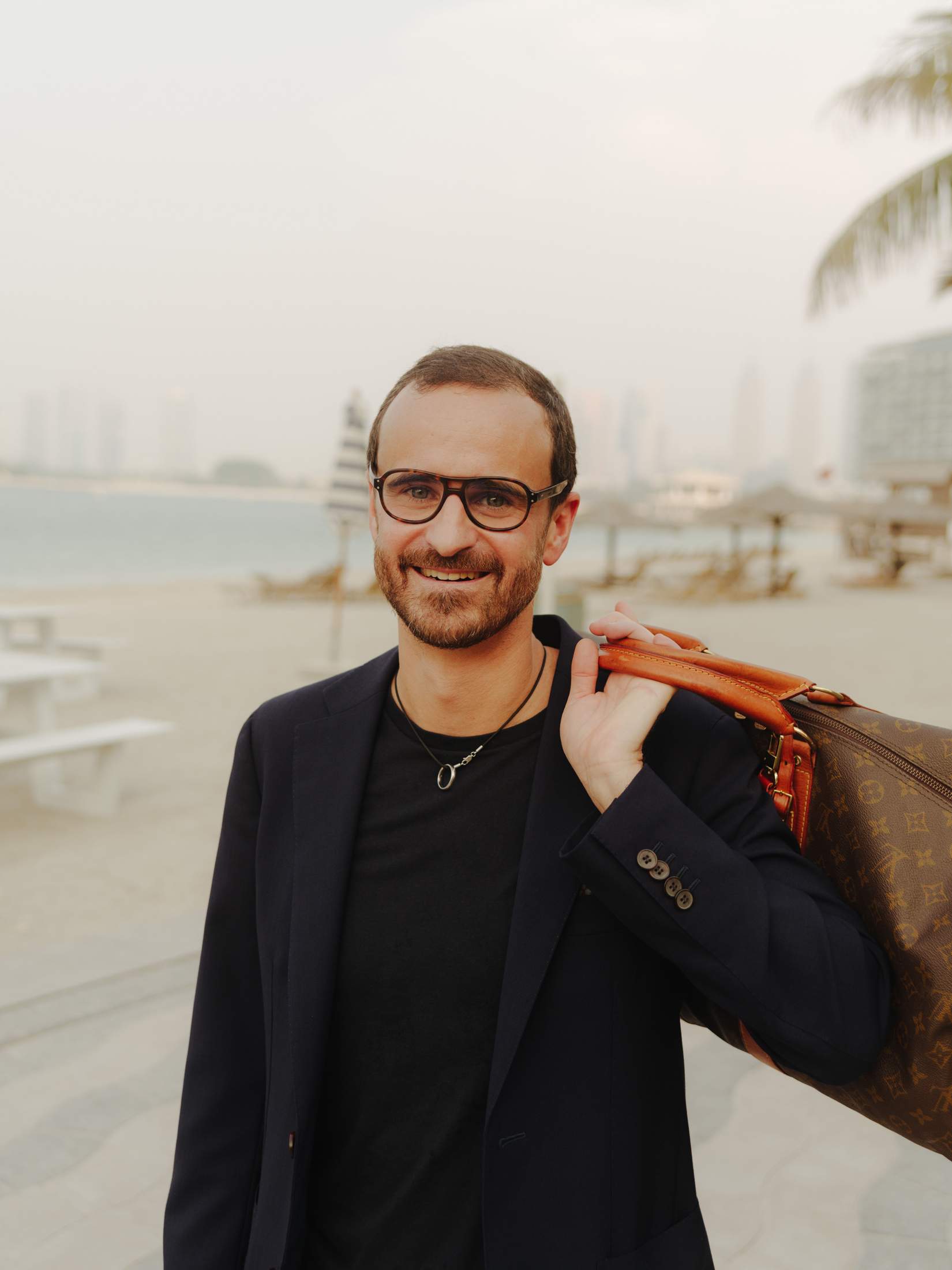 "We're in the business of selling catch-ups," says Jonathan Hasson, founder of the platform Ubqt, which he describes as being "anti-social media". The premise is simple: keep abreast of where friends and contacts are in the world, find out if they are about to jet into the same city as you and then actually meet up with them. "We're about less screen time and more life time," says Hasson. 
Ubqt was inspired by Hasson's own peripatetic journey building businesses around the world, often finding out – sometimes too late – that he had passed an old friend in the departure lounge, unaware that they had both been in the same place until it was too late. The entrepreneur previously ran a textile business in Shanghai before developing a concierge service to show travellers the city's hidden architectural history. After a stint investing in start-ups in Brussels, he moved his family to Dubai and assembled a crack team of international coders to help bring his idea to life. 
The project is largely self-funded but Hasson is in talks with investors ahead of a full roll-out in November. He also plans to integrate a concierge-style function in future, which will use AI to spot gigs and other places where itinerant friends can connect. "We'll consider ourselves successful if you spend little time on the app," he says.
joinubqt.com
Want to connect?
For many of us, the digital world is simply a distraction from meeting friends and forging human connections in real life. Hasson's app hits the right balance by allowing technology to bring people together – and to forget about their phones for a while.
---
Peter Ahn
founder
Selectshop Frame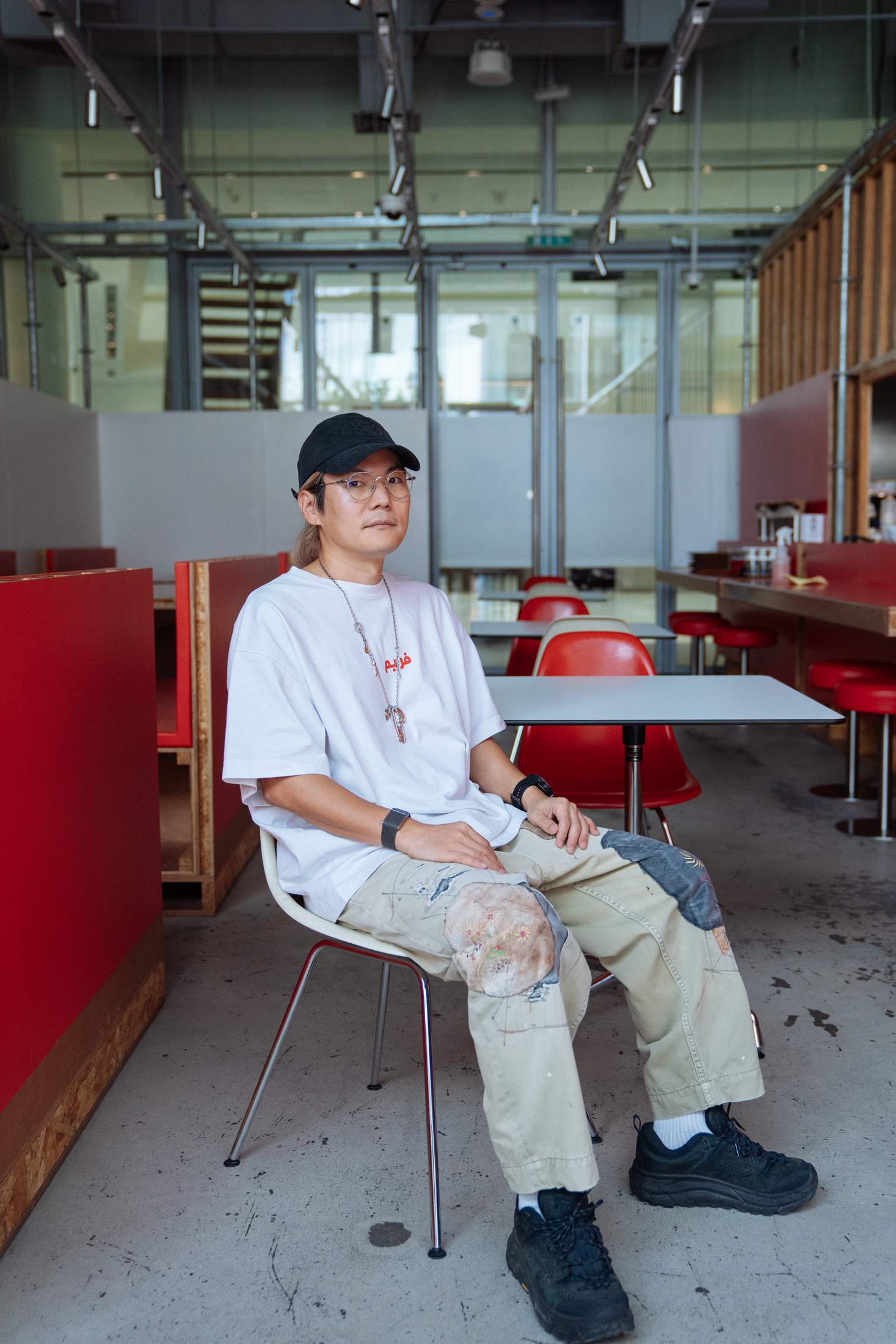 When Peter Ahn opened Selectshop Frame, it brought a youth-culture-focused retail experience to Dubai's D3 Design District that still feels novel. In a city more familiar with shopping malls than concept stores, Ahn's mix of books, clothing and more felt a little ahead of its time. But pioneering a concept wasn't Ahn's main focus. "It was part of a deep-seated desire to bring something close to my heart into existence," he tells monocle. "And give Dubai a taste of something refreshingly different."
That same desire led Korea-born Ahn, a former Samsung employee, to open Teible in 2022. The restaurant in the Jameel Arts Centre cultivates relationships with local farmers, producers and suppliers, aiming to source 80 to 90 per cent of its ingredients locally. Along with executive chef Carlos Frunze, Ahn took a road trip across the country to meet farmers. "We showed them the respect their produce would receive at Teible, and how it would play a role in telling the story of the uae's agricultural heritage," he says. 
Frunze's dishes won a Michelin Bib Gourmand just three months after opening, and a Michelin Green Star last year.Coming next is a cultural space aimed at nurturing the creativity of youth. "The foundation of my entrepreneurial journey is my family, and my vision extends to fostering a UAE that has a diverse and vibrant cultural scene," Ahn says. "I want a nourishing environment for my children to grow up in."
selectshopframe.com
Brave new world
In retrospect it may feel like the UAE was just waiting for a smart new shop or restaurant concept but Ahn took a risk – and fought back when requests to rent space were refused. Resilience is vital when trying something new.
---
Kathy Johnston
chief chocolate officer
Mirzam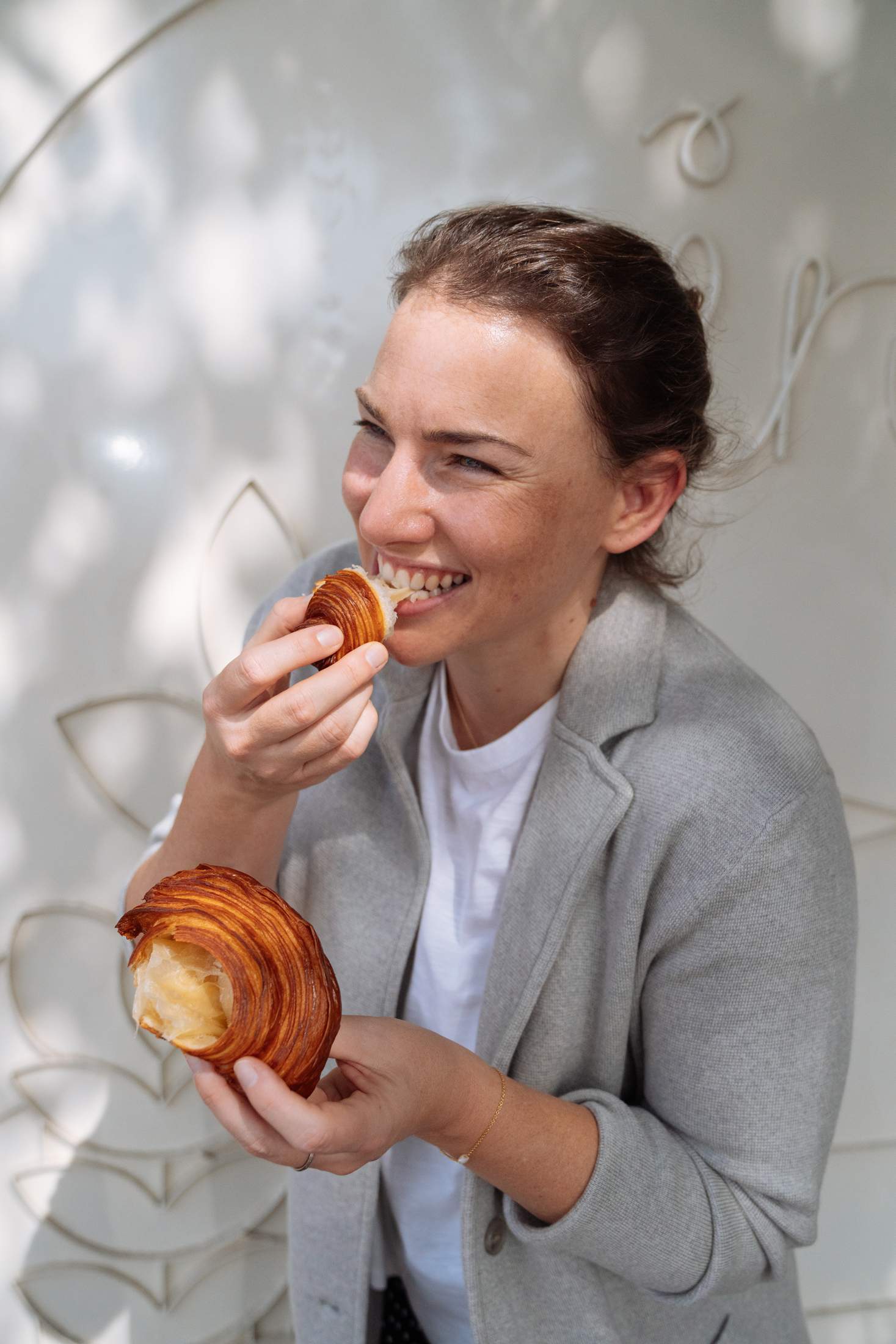 As head of Emirati-owned bean-to-bar chocolate company Mirzam, Kathy Johnston's days are filled with dreams of cocoa, spices and the next great recipe. Along with the stories of ancient Arab spice routes that are at the root of the company's story, New Zealand-born Johnston approaches her products with a very clear entrepreneurial vision. "We're all about quality, authenticity and obsession," she says. "Fifty per cent of my role is leading our commercial teams and our factory, and the other 50 per cent is creative development." Mirzam approaches each new chocolate collection as a fashion house might, considering seasonality, storyline, suitable ingredients and packaging. A new range of gift items is currently under development, highlighting the brand's "made in the UAE" values. 
In late 2022, Johnston's role expanded to cover the sourdough bakery Birch, which shares Mirzam's biodiversity principles and ingredient-sourcing approach. "All of our flour comes from Wildfarmed, a wonderful farming community in the UK, who are always evolving and improving as they learn more about soil regeneration, planting cereals and legumes together and allowing pest and weed populations to short themselves out," she says. "Birch has a wonderful spirit."
mirzam.com
The secret ingredient?
While the UAE has long imported ingredients, there is now a shift towards using local produce. Mirzam occupies an interesting and potentially lucrative middle ground. The company finds the best ingredients from abroad and combines them with local flavours in its Dubai-based facilities.