Made in the...UAE / UAE
New frontier
As the UAE looks to rapidly diversify its economy, advanced manufacturing is one surprising growth area. From plane parts to robotics, new technology start-ups are tapping into the Emirates' entrepreneurial spirit.
"This is the best environment in which to start your business," says Mohammed Islam, founder of robotics start-up FFbots, who says that initial costs in the UAE might be high but efficiencies, such as the speed with which he can get products from overseas, mean that recuperating overheads is quick. It's fair to say that the Egyptian businessman, who has only been working on his company since 2021, still operates a micro enterprise. All the welding and painting happens in Dubai's Al Quoz neighbourhood, before the assembly takes place at the small plant in Jebel Ali where Monocle meets Islam today. He is the maker of a yellow robot vehicle on continuous track wheels, armed with a red canon that can spray water at high pressure. It's designed to assist humans in dangerous tasks such as firefighting and, to date, six have been made, with another four to follow. 
Islam started his robotics company in his apartment, where he built a miniature prototype. Despite having a product that was yet to be market tested, he tried his luck with Dubai's civil defence, showing up unannounced and empty-handed at a local office. "I knocked on the door and said, 'I want to make firefighting robots,'" he says. He was asked to leave a number and told someone would call him back. Rather surprisingly, a high-ranking officer did so within an hour; a meeting led to a collaboration and now FFbots' machines might soon assist human firefighters in the UAE. In recent weeks Islam has been teaching the force how to use his contraptions. "If they hadn't encouraged me, maybe I would have given up from the beginning," he says. 
FFbots might be a small player but it doesn't aspire to be mass-market; it sees itself as an advanced manufacturer, producing a bespoke product for each client. With plans to move to a consolidated facility, Islam says that pre-Series A funding (funding to grow operations, develop his product and prepare for Series A funding) is coming shortly. Crucially, FFbots has an important technology element in the form of AI, which Islam says he plans to release next year. Once activated, the robots will be able to locate fires on their own and then autonomously select the agent (foam or water) and other variables, such as hose pressure and flow.
In a tax-free industrial park not far from the UAE's eastern border with Oman, you'll find the centre of the nation's ambitious bid to become a major global aerospace player. Established in 2009, Strata is an advanced manufacturing hub specialising in aerospace components with billion-dollar contracts from the likes of Boeing and Airbus. Like FFbots, Strata focuses on bespoke production. The aerospace company has an R&D innovation centre partnership with Abu Dhabi's Khalifa University that focuses on everything from VR to robotics, while inside the hub, workers in grey jackets, many of them women, are inspecting plane parts. In many ways it is the biggest surprise in the "made in the UAE" story. And it could be playing an ever-greater role in the nation's future.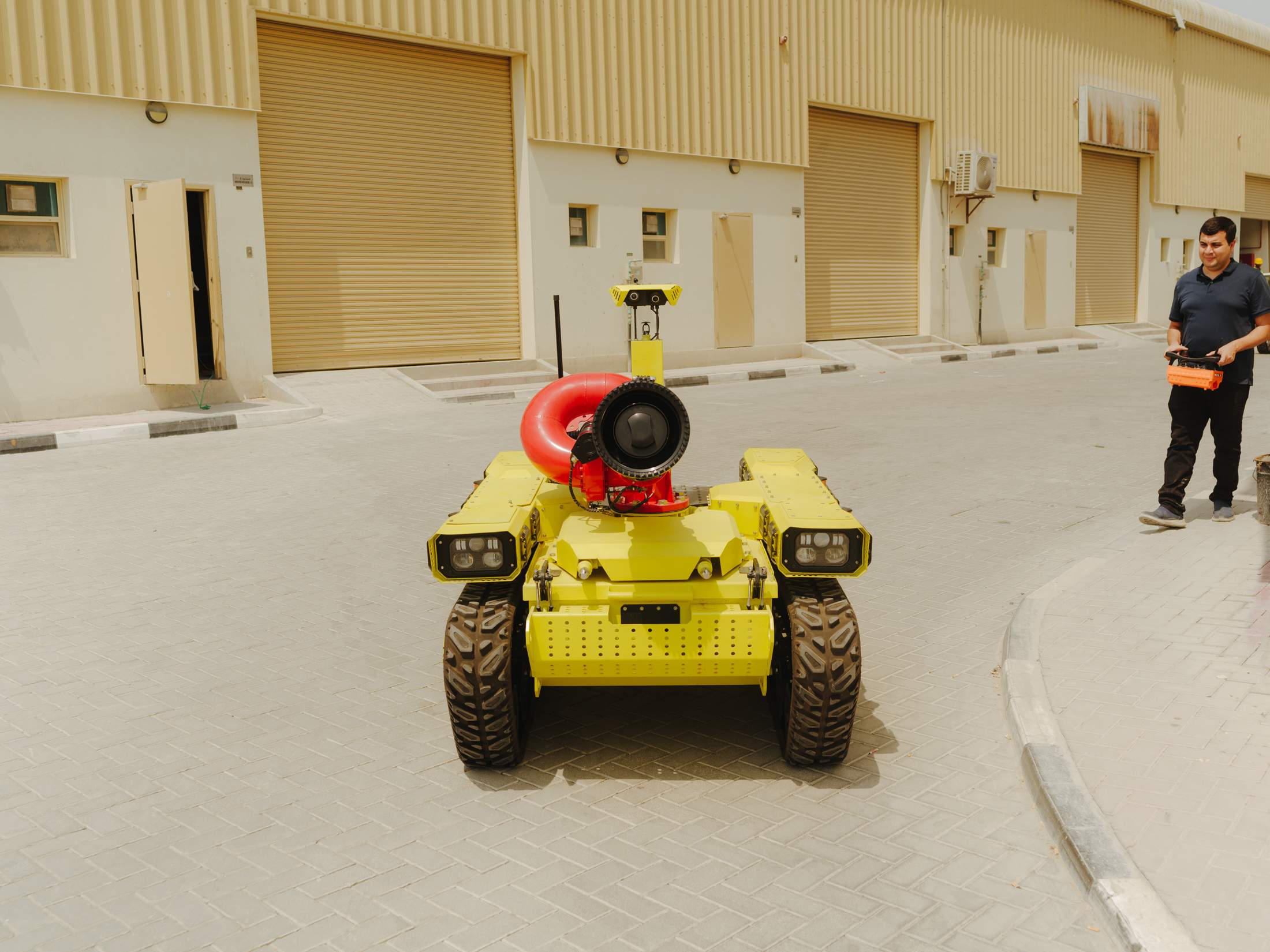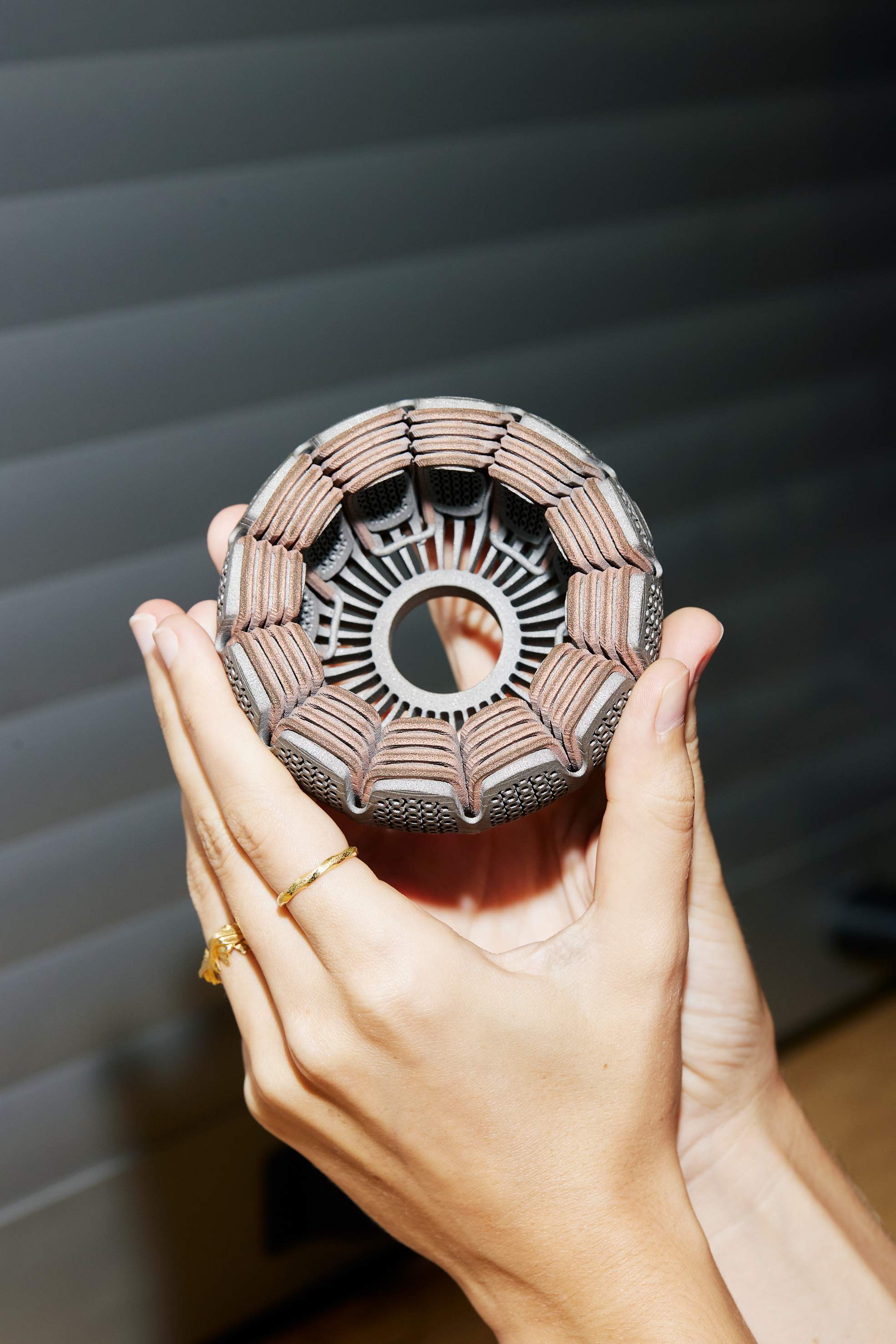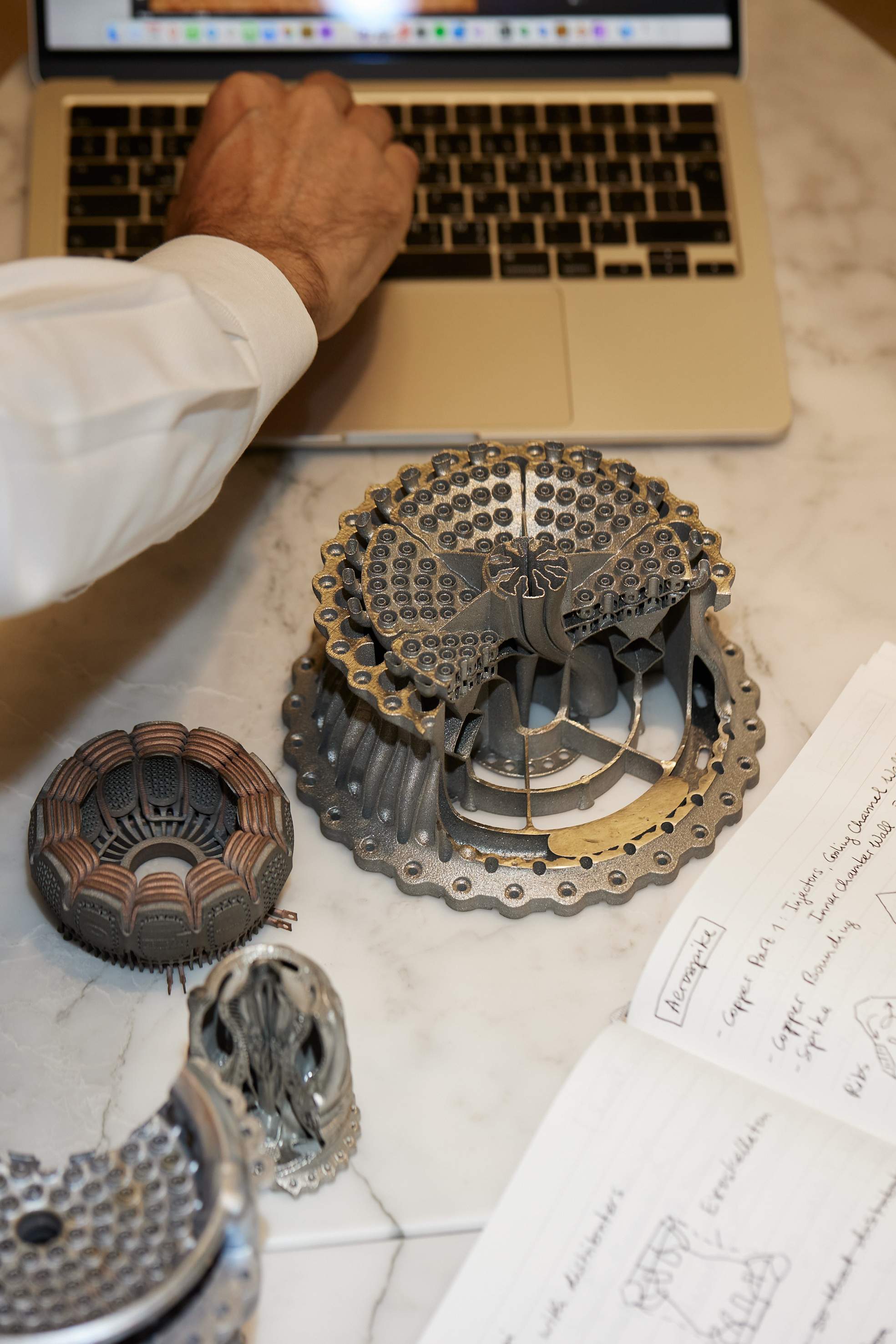 It's no secret that the UAE wants to industrialise as it starts to wean itself off fossil fuels and diversify its economy. In recent years it has rolled out so many different plans, from the National Agenda 2021 to Vision 2030, that it's hard to keep up. It also wants in on the so-called Fourth Industrial Revolution in which technology will help to overhaul manufacturing, and industries such as aerospace and pharma will rise to the fore. The UAE is pushing for its industrial sector to be worth AED300bn (€77bn) by 2031, almost triple its value today.
Strata might be delivering tens of thousands of component parts – from rudders to tail fins – but look a little closer at the UAE business ecosystem and you'll find scores of small and medium-sized companies that are tapping into the Emirates' entrepreneurial spirit and taking advantage of its increasingly attractive setting from which to launch a start-up. These are the cogs in a sector that often gets overlooked in favour of energy or tourism. 
Over on the ground floor of Emirates Towers in Dubai's downtown, Josefine Lissner and Lin Kayser, co-founders of Leap 71, are sipping coffee at a café near the Dubai Future Labs space where they work. The pair, who are originally from Germany and met in Munich, have called the UAE home for the past year. "We had to decide where to set up our company," says Kayser, who is dressed in an untucked blue shirt, slacks and sandals. "Singapore has become so bureaucratic and slow. The UAE is cosmopolitan and a breath of fresh air."
Lissner and Kayser's start-up isn't a manufacturer but its focus is on software and intellectual property aimed at revolutionising the design and manufacturing process. Lissner, an aerospace engineer, and Kayser, a software engineer, have come up with an algorithm that automates the laborious manual work of an engineer, which normally involves months of human-drawn iterations to get to a final version of a product. Lissner calls Leap 71's breakthrough "a tremendous departure" from what currently exists, with the power to generate a design in anywhere from five to 15 minutes. In theory, it can be applied to anything engineered. 
"We had to decide where to set up our company. The UAE is cosmopolitan and a breath of fresh air"
The company is now applying its technology to help make rocket engines. In September, Leap 71 announced a partnership with The Exploration Company (based between Munich and Bordeaux) to help design propulsion systems to be 3D printed and eventually used in rockets; there are plans to test the engines next year. 
For now, when it needs to test its software, Leap 71 does much of its 3D printing overseas as the infrastructure isn't there yet in the UAE. But Kayser predicts that will soon change, given the pace at which everything else seems to move, as the UAE continues to focus its industrialisation efforts on highly-skilled, high-tech work. 
"An agile group of engineers in a dynamic environment, unencumbered by legacy technology, can outperform much larger countries when it uses AI and automation," says Kayser as we gaze over some of the start-up's sample printed engine parts, which look like contemporary art sculptures. He insists that the aim isn't to replace humans but actually make their lives easier. "By investing in modern manufacturing infrastructure, especially 3D printing, the UAE can set itself apart," he says. Soon a "made in the UAE" rocket engine might be joining those firefighting bots and plane parts. 
---
Aluminium, architectural glass and artificial islands are among the products now proudly manufactured in the UAE.
1.
Weaving and embroidery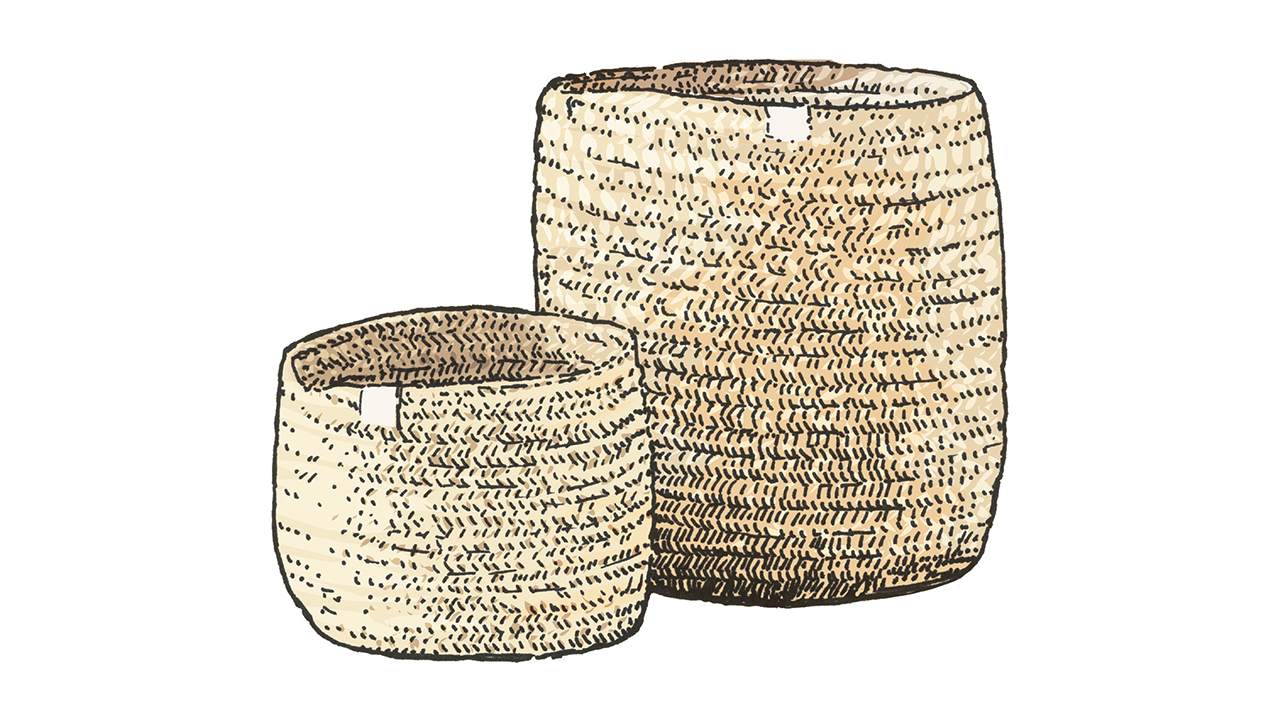 These ancient practices are woven into the nation's Bedouin backstory. Today the non-profit Al Ghadeer uae Crafts works with 250 craftswomen across all seven emirates to create clothing, homewares and accessories using traditional weaving and embroidery techniques including sadu, talli and khoos.
alghadeeruaecrafts.ae
2.
Masks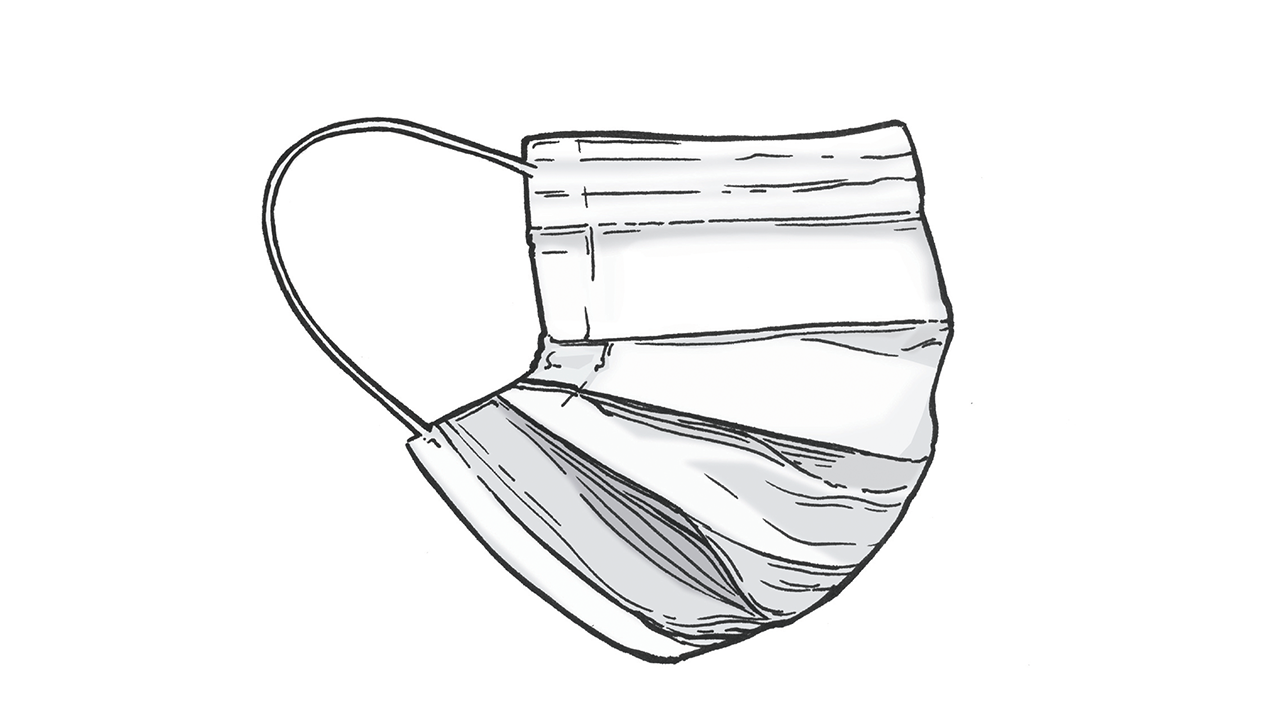 Face coverings are here to stay – partly because the average plastic mask takes 450 years to biodegrade. That said, you can breathe easy knowing about the canny Navamask project by the smart souls at Khalifa University. Made from a bio-based compostable polymer, this new mask keeps out bacteria, sand and all manner of nasties.
ku.ac.ae/navamask
3.
Artificial islands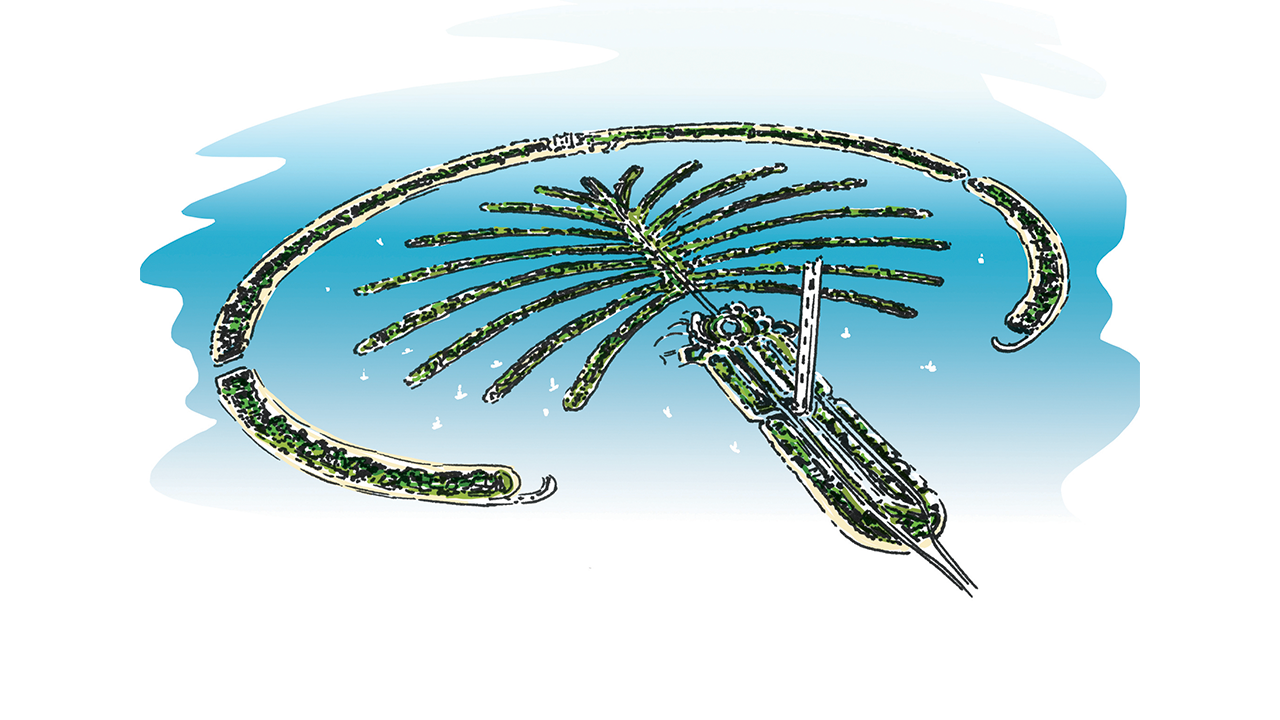 A lack of waterfront space? Real-estate developer Nakheel simply built more. Some 7 million tonnes of rock and sand were used to build Palm Jumeirah, the first of two artificial islands in the shape of palm trees – chosen to maximise the beaches. Today Palm Jumeirah is home to luxury hotels and 80,000 people. 
nakheel.com
4.
Aeroplane parts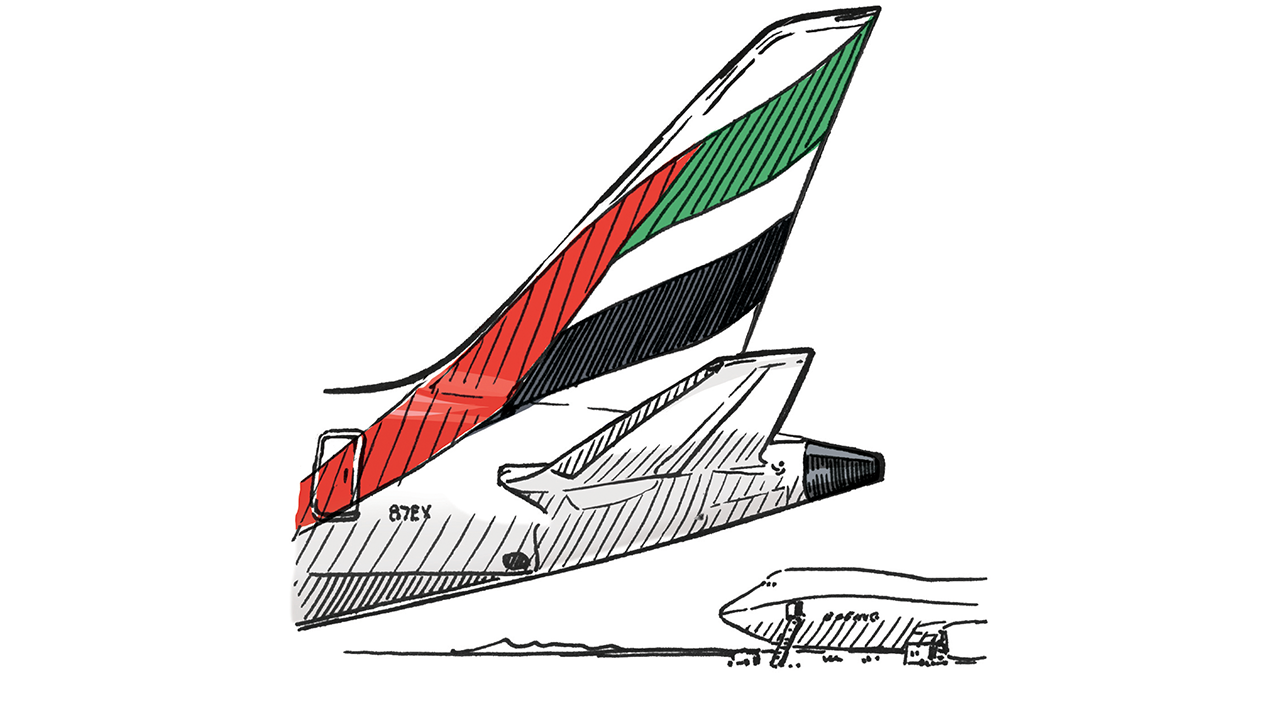 You might be able to spot the empennage of a great Gulf carrier but did you know that Strata has made some 60,000 aeroplane components since the Al Ain-based business took off in 2010? With clients including Airbus, Boeing, Pilatus, Leonardo and Saab, the sky's the limit. What's more, the uae's hope of becoming an aerospace hub seems a little closer.
strata.ae
5.
Camel-milk chocolate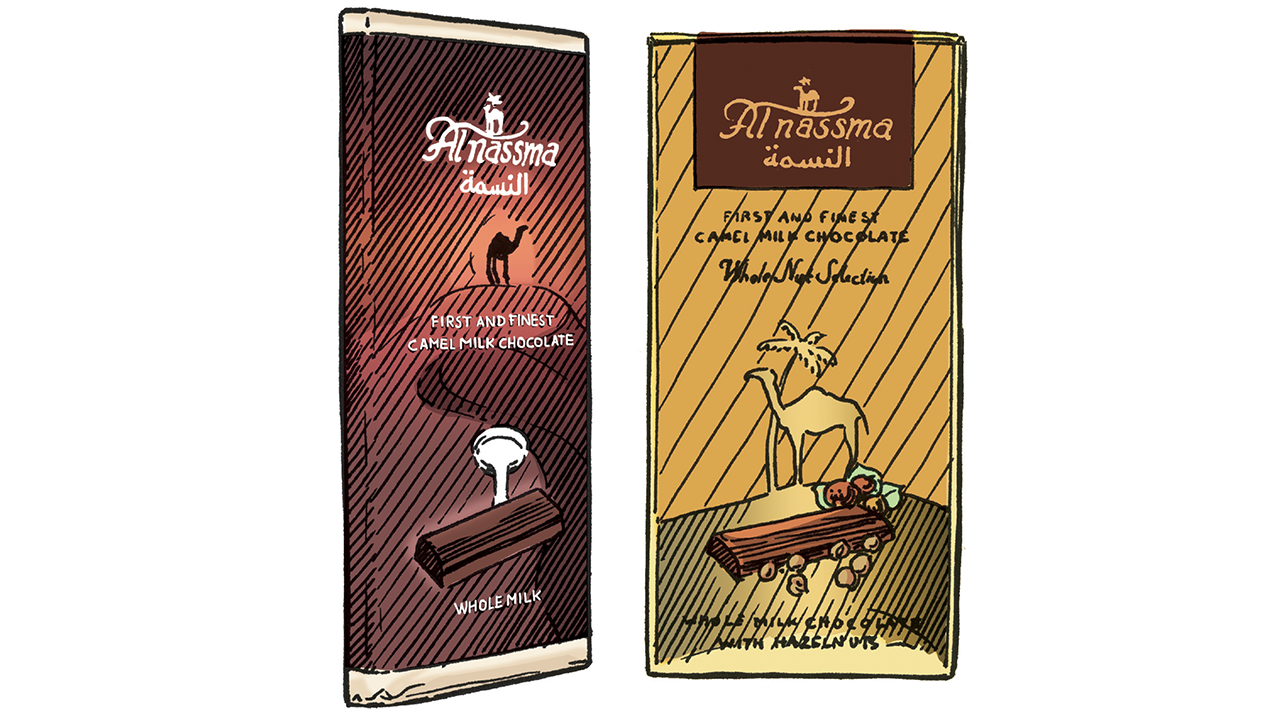 Since 2008, Dubai-based Al Nassma has made just the treat to get you over the hump: the world's first – and, according to founders Martin Van Almsick and Hanan Ahmed, finest – camel-milk chocolate. The bars are stocked across the country (including in the brand's Deira flagship), as well as in Australia.
al-nasma.com 
6.
Pasta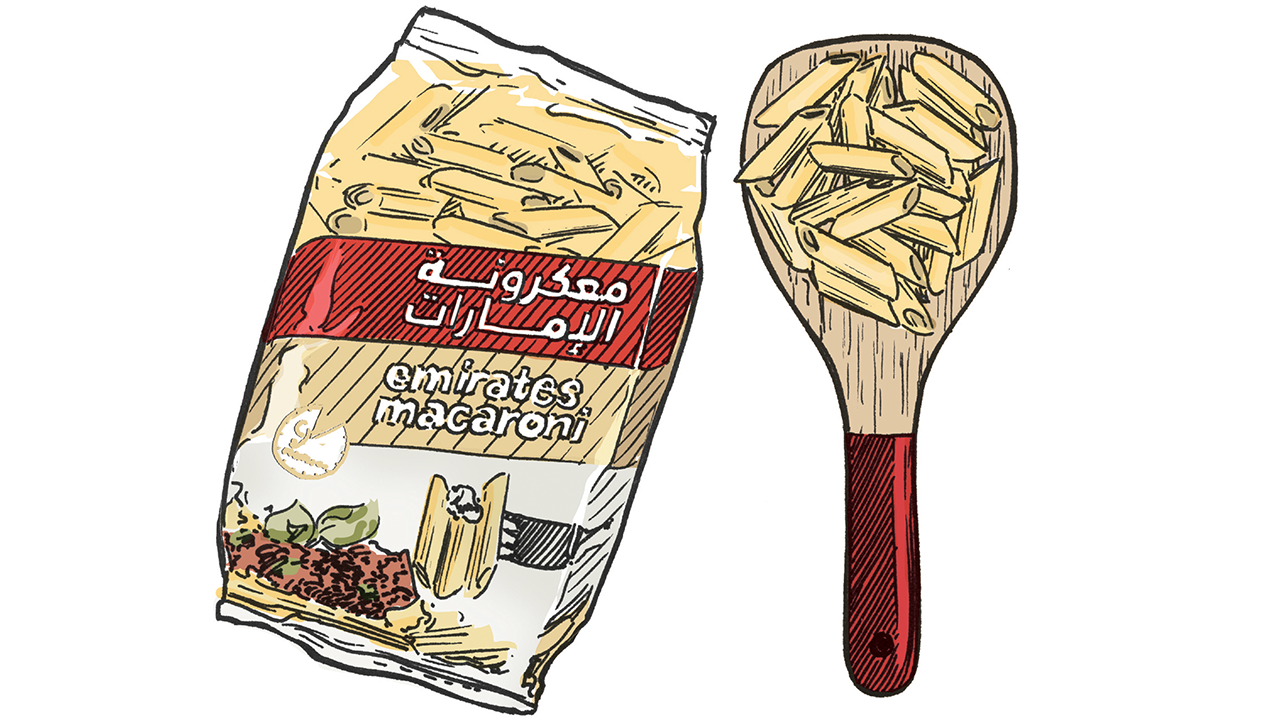 The Emirates Macaroni Factory in Dubai's Al Quoz neighbourhood has been busy making and exporting dried durum-wheat pasta since 1979. Today it produces about 200 tonnes every day, which it sells in 38 countries across five continents.
emiratesmacaroni.com
7.
Aluminium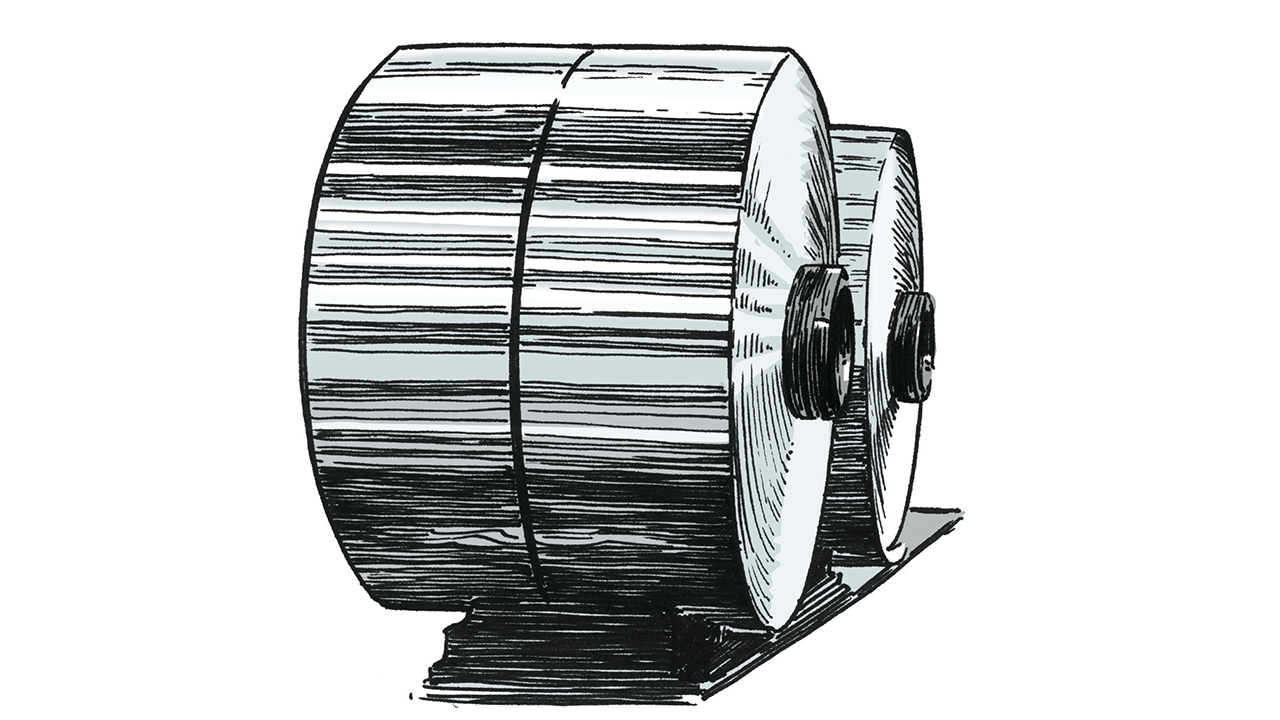 Few associate the uae with heavy industry but it's quietly become a global player in aluminium production thanks to government-backed firms such as Emirates Global Aluminium, which employs about 7,000 people. Today Emirates Global Aluminium accounts for 4 per cent of global production – something to reflect on.
ega.ae
8.
Tote bags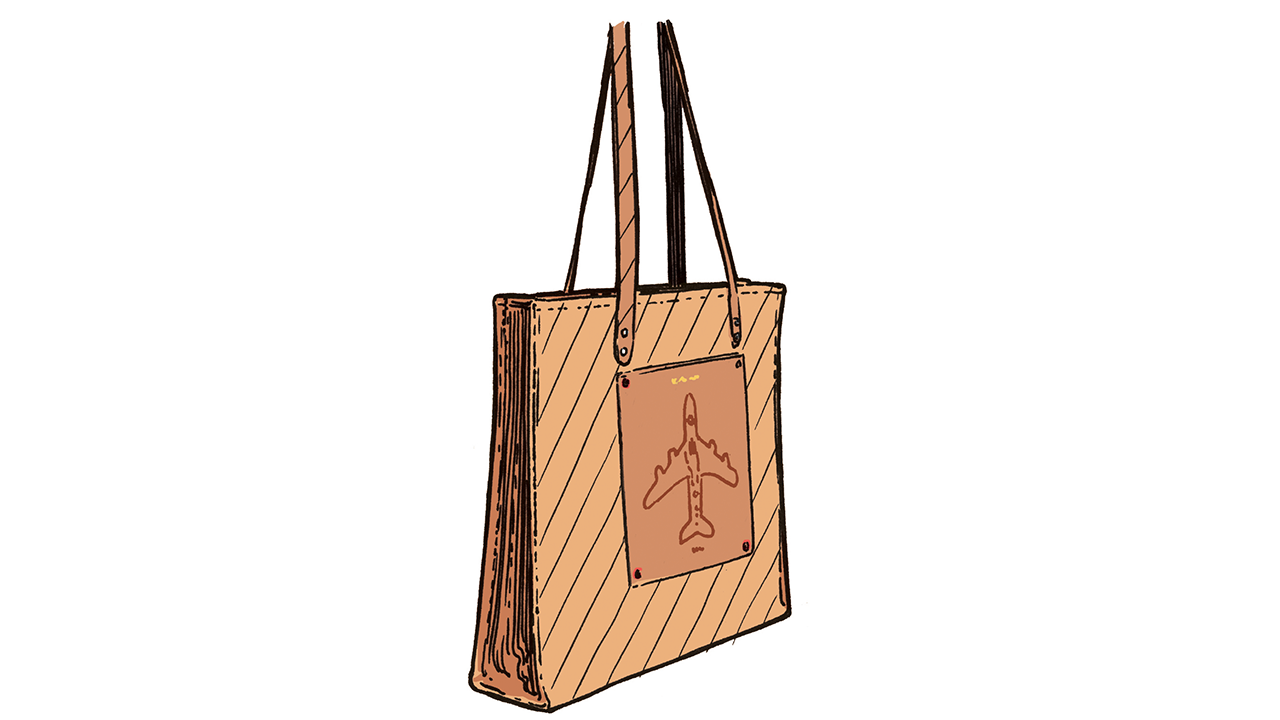 Sustainability comes in many guises and, for Peahead.eco, that means swooping in to stop those old Etihad seat covers and lifejackets from hitting the scrapheap. These laser-engraved totes are handmade in Dubai and come in different styles courtesy of artist Christine Iris Wilson. Reusing products and adding value through design has bags of potential.
peahead.eco
9.
Architectural glass 
Emirates Glass saw a window of opportunity during a construction boom. The firm started in 1997 and has developed innovative materials for its EmiCool series to protect against the desert heat. Emirates Glass has also created lighter and easier-to-transport varieties, as well as a bullet-proof glass.
emiratesglass.com
10.
Coffee cups


Design agency Tinkah set up The Foundry to give its designers the space to experiment with sustainable new materials. It came up with Ramel: a mouldable substance made from the nation's abundant desert sand. These handsome coffee cups, inspired by Bedouin life, were launched during Dubai Design Week.  
+971 4 385 2211
11.
Yachts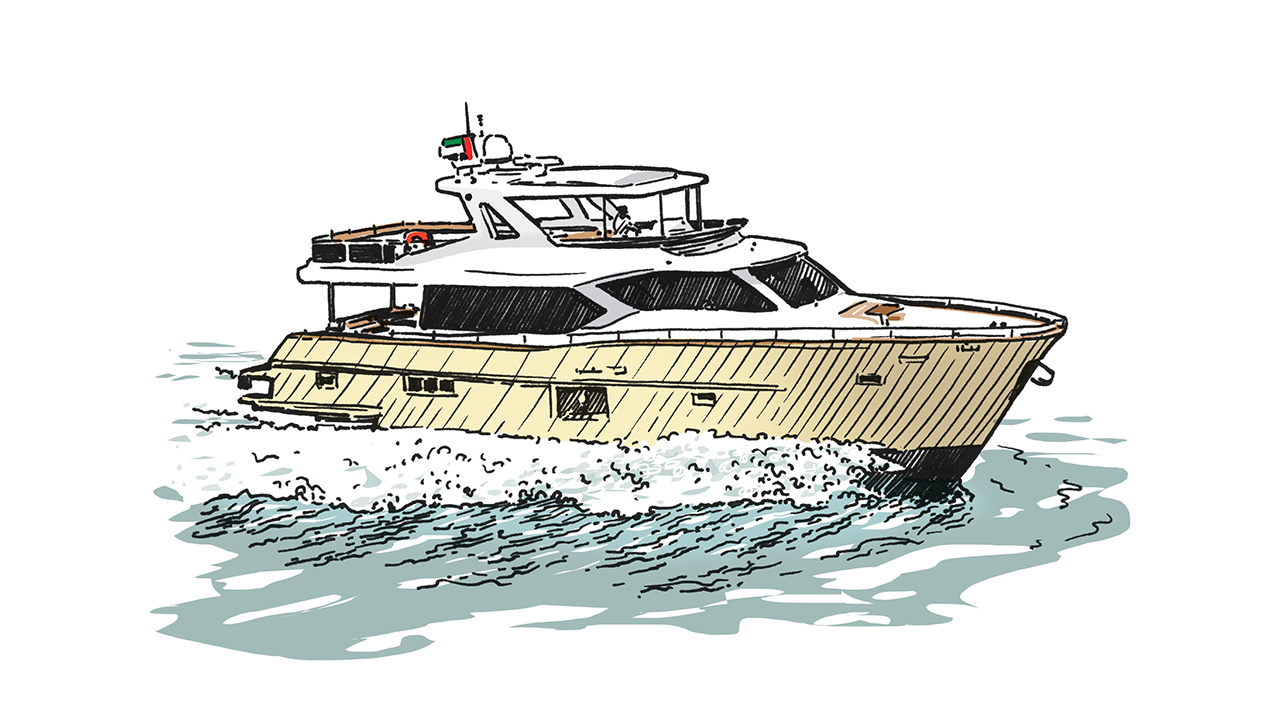 Umm Al Quwain-based shipbuilder Gulf Craft has made waves in the yachting world since 1982. It runs two shipyards in the uae and one in the Maldives where it makes high-performance vessels beloved by boat enthusiasts from the Gulf to the Med. While never going overboard, the Nomad range is the most luxurious.
gulfcraftinc.com
12.
Bikes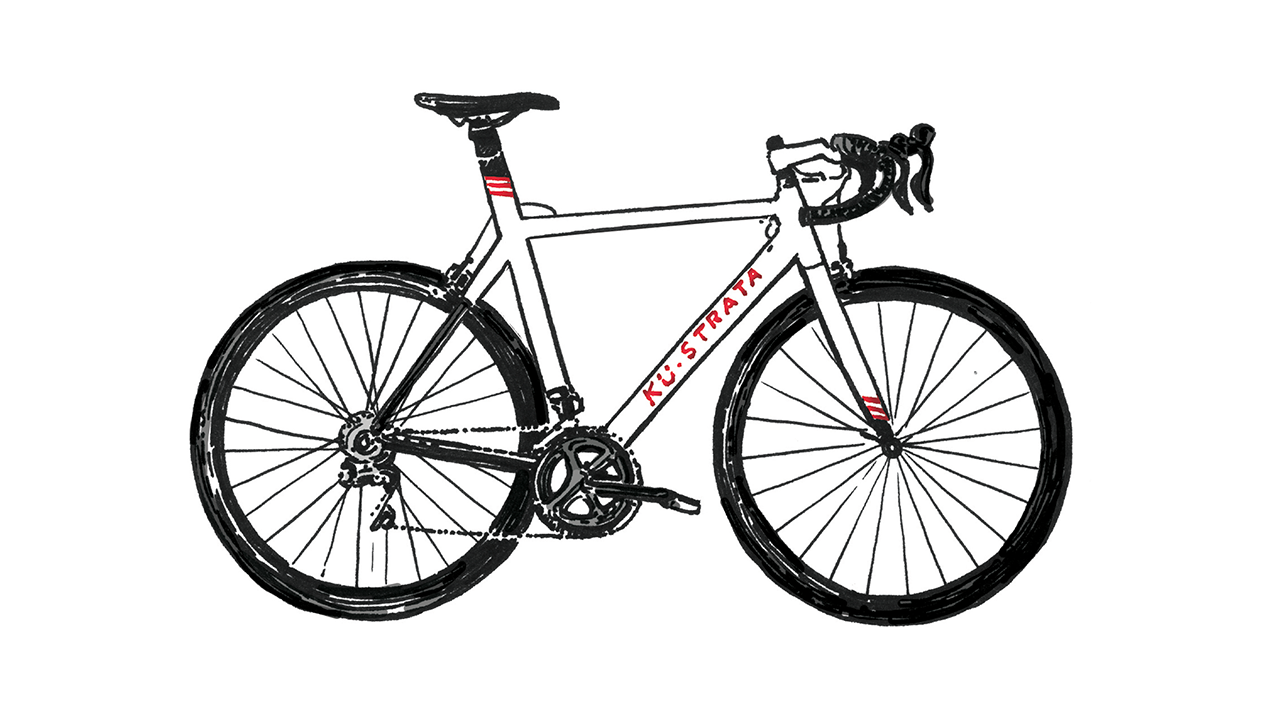 Khalifa University worked in tandem with aerospace manufacturer Strata to give old plane parts a new lease of life. The result? The Ku-Strata: a custom-made, carbon-fibre bicycle with a titanium saddle. While the project was academic rather than commercial (only six were made), we can see a space in the market for a well-made cruiser.
ku.ac.ae
13.
Burrata 
Italfood moved its production from Naples to the Gulf to help its export businesses. The factory in Ras Al Khaimah works with milk farms in the uae to produce burrata, mozzarella and ricotta, as well as regional treats such as labneh. The nearby port handling millions of tonnes of freight each year is a bonus when it comes to distribution too.
italfoodshop.com
14.
Toilets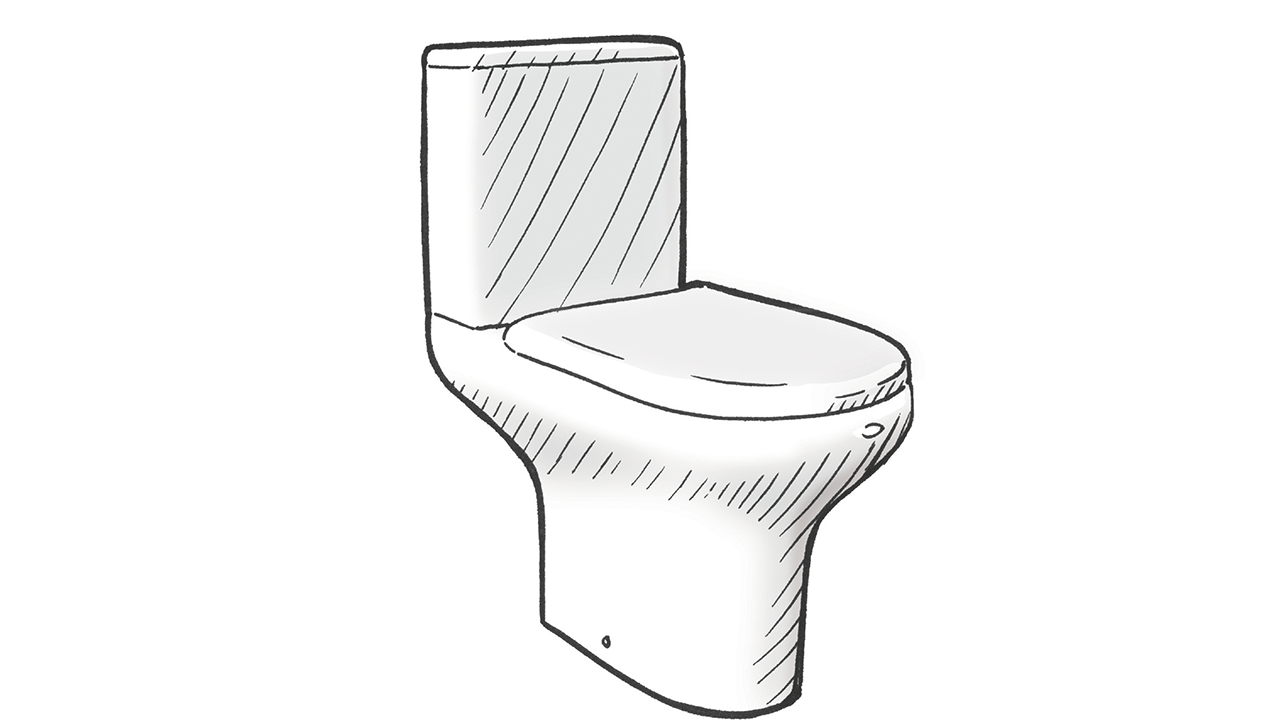 Ras Al Khaimah-based RAK Ceramics is one of the few uae firms that many around the world will know intimately: each year it makes 5.7 million pieces of sanitaryware (think toilets, sinks and bathroom fittings). Founded in 1989, the company is flush with ideas, employing 12,000 people and selling its wares in more than 150 countries.
rakceramics.com
15.
Ice cream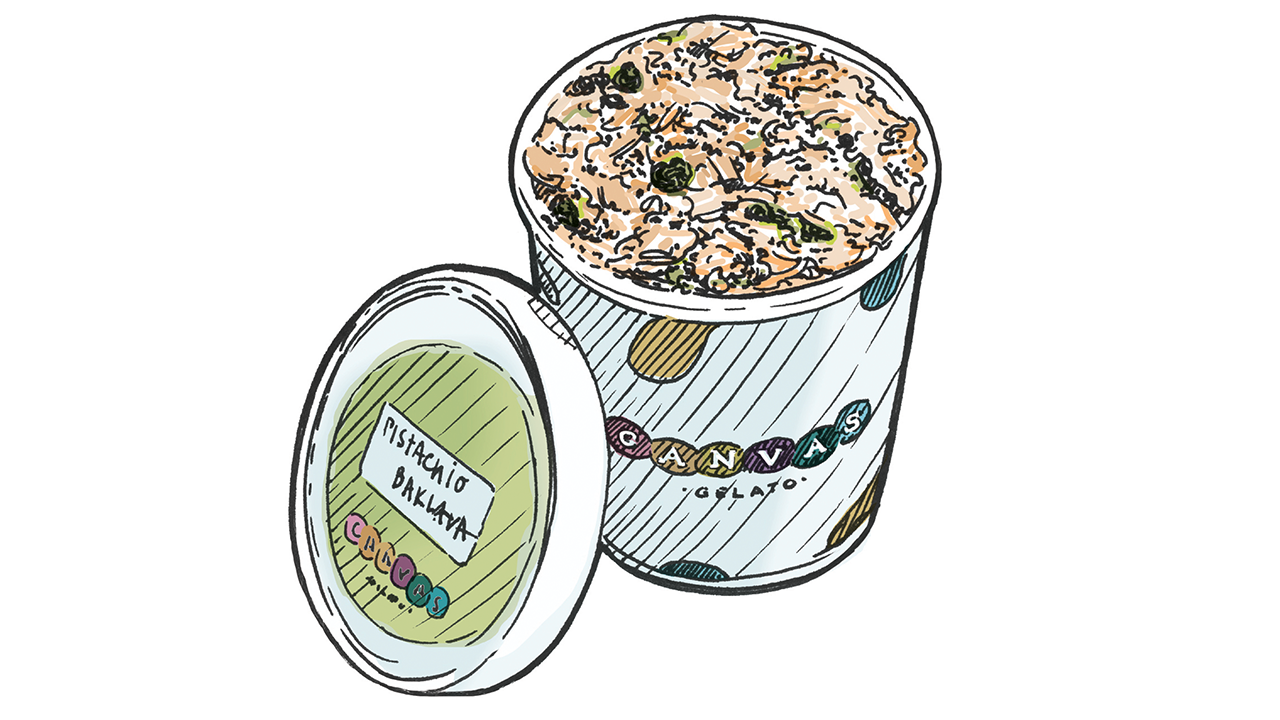 Founded in 2017 by Emirati Ahmad Al Marri, Canvas Gelato has become a Dubai favourite despite not having a permanent parlour. It has excelled thanks to doorstep delivery, partnerships with homegrown restaurants and imaginative, often-changing flavours such as karak tea and biscuits or orange blossom.
+97 1 52 999 3565