Culture. UAE / UAE
Notice boards
Advertising is a billion-dollar business in the UAE. Despite social-media influencers and a growing online market, more than a fifth of the spend is still on good old-fashioned billboards. We report on this eye-catching industry.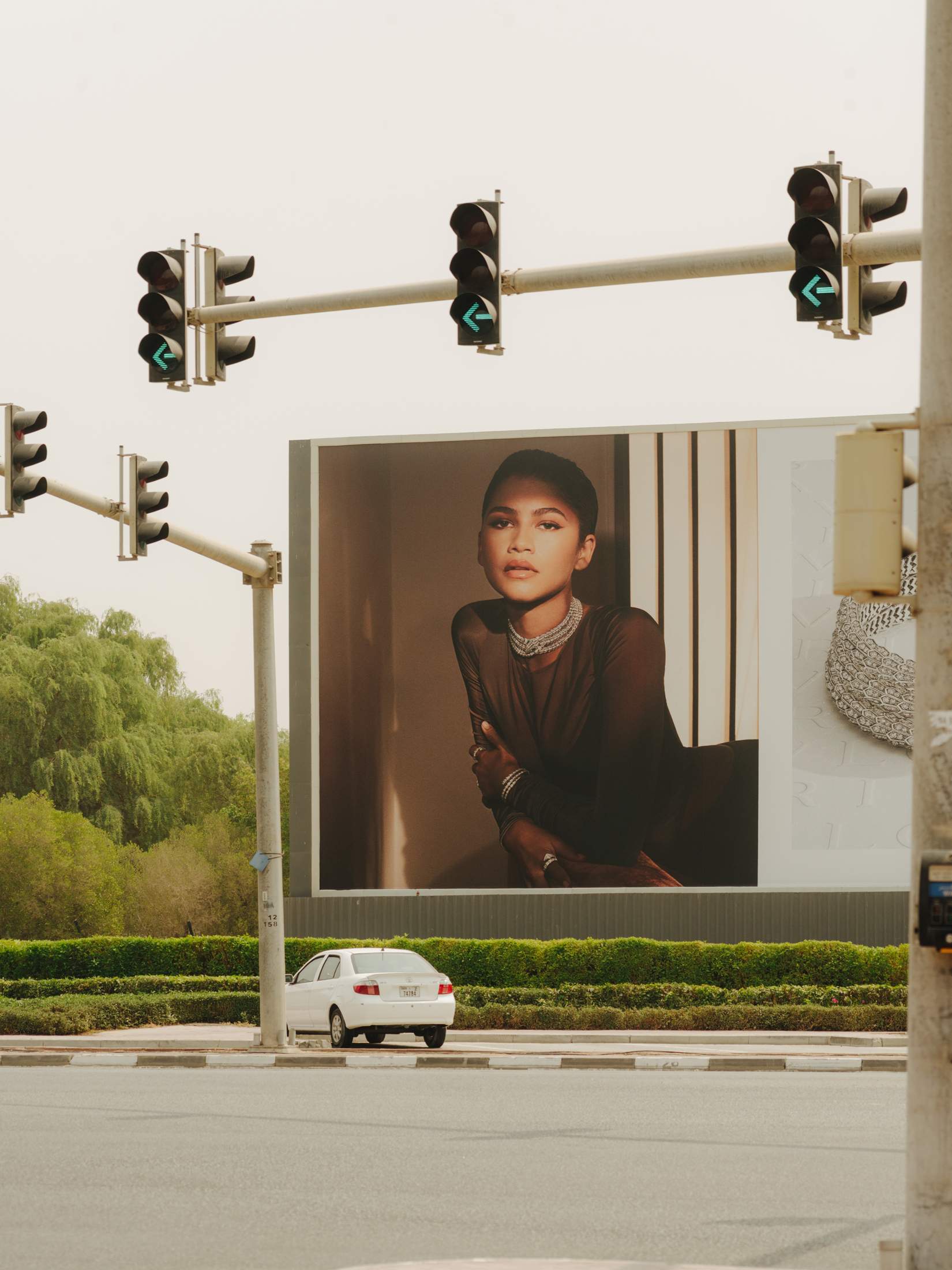 Sheikh Zayed Road is the Dubai stretch of the E11, the UAE's longest motorway, which stretches from the Saudi Arabian border all the way to Oman's Musandam peninsula. It is also a rather large advertising opportunity that is constantly pulsing with traffic, as people commute back and forth between Abu Dhabi and Ras Al Khaimah. Every big-name advertiser worth its salt wants a presence here – if it can afford it. "It's the most important road in the Middle East," says Smitta Ozha, CEO of Dubai-based outdoor advertising company Media247. "There are 600,000 to 700,000 cars a day on it."
While online advertising is the industry's largest segment in the region, its outdoor equivalent remains a hard-to-ignore component when it comes to capturing people's attention when phones are away. According to a 2022 report by Ipsos, about 22 per cent of the UAE's total advertising spend goes on outdoor spots. Drive along busy roads and you'll notice giant hoardings announcing the latest mobile-phone packages or fast-food deals; there are giant images of "sneakers like no others" and alluring renderings of properties with ad copy promising that you too could "wake up to this view every day". It's simple stuff but that's deliberate. "You just need five seconds to deliver the message and the rest can go on digital," says Joe Lahham, managing director of Dubai-based agency TBWA\RAAD. "You just want to entice the conversation."
That's not to say that there isn't any innovation in the realm of outdoor advertising. Brands are becoming increasingly creative with the format, making use of building wraps and even taxis (Media247 offers ad space on 4,500 Dubai taxis), alongside giant hoardings and smaller unipole billboards. Digital outdoor screens are also getting smarter in engaging audiences (as well as gauging their reactions and interactions), employing tools such as QR codes. Given that it is an easy medium to tweak, digital allows advertisers to move into what Lahham rather ominously refers to as "specific targeting and geofencing". In other words, a message can be adapted to suit the interests of different communities or neighbourhoods, with one for, say, Deira and another for Al Ain.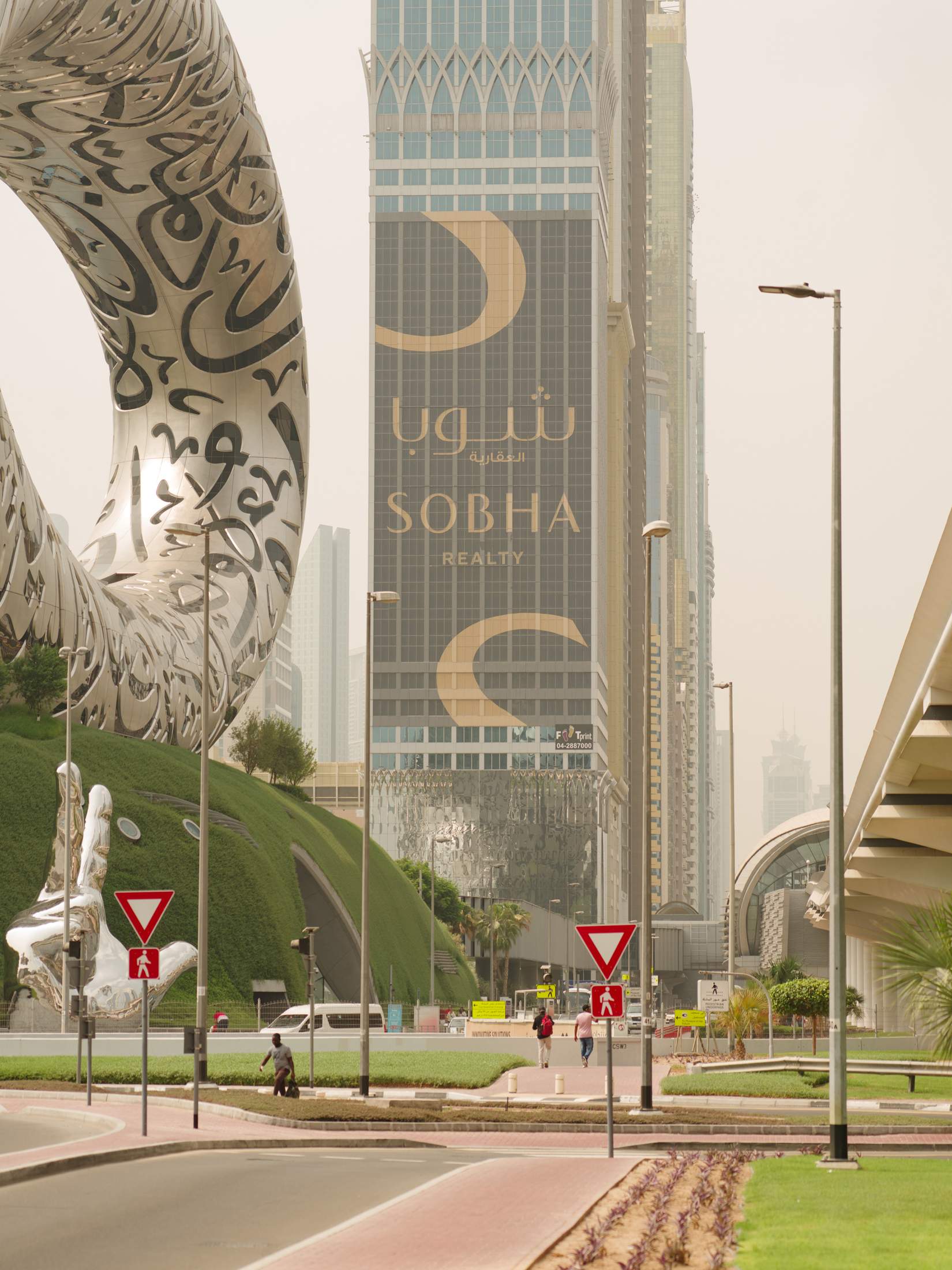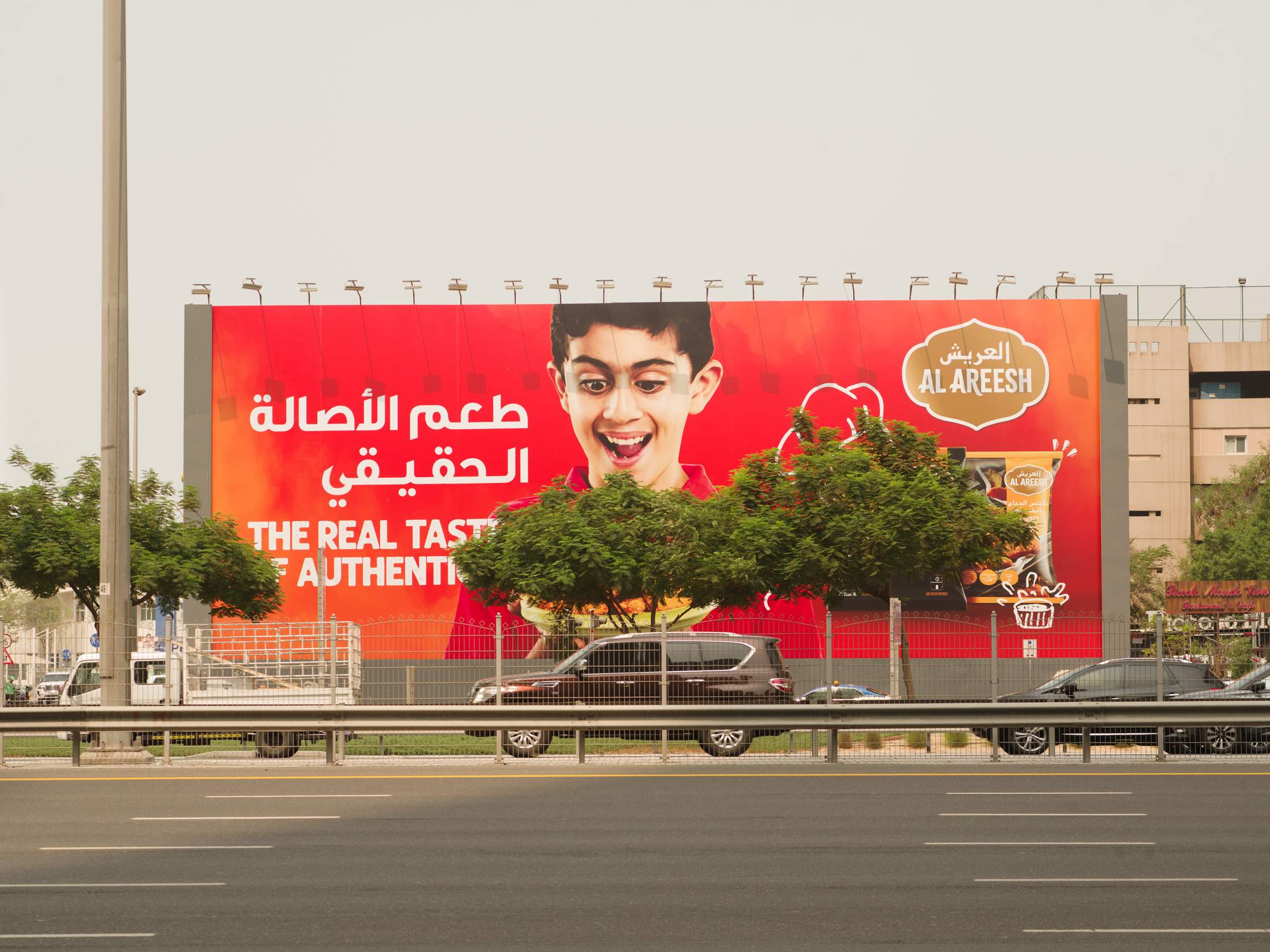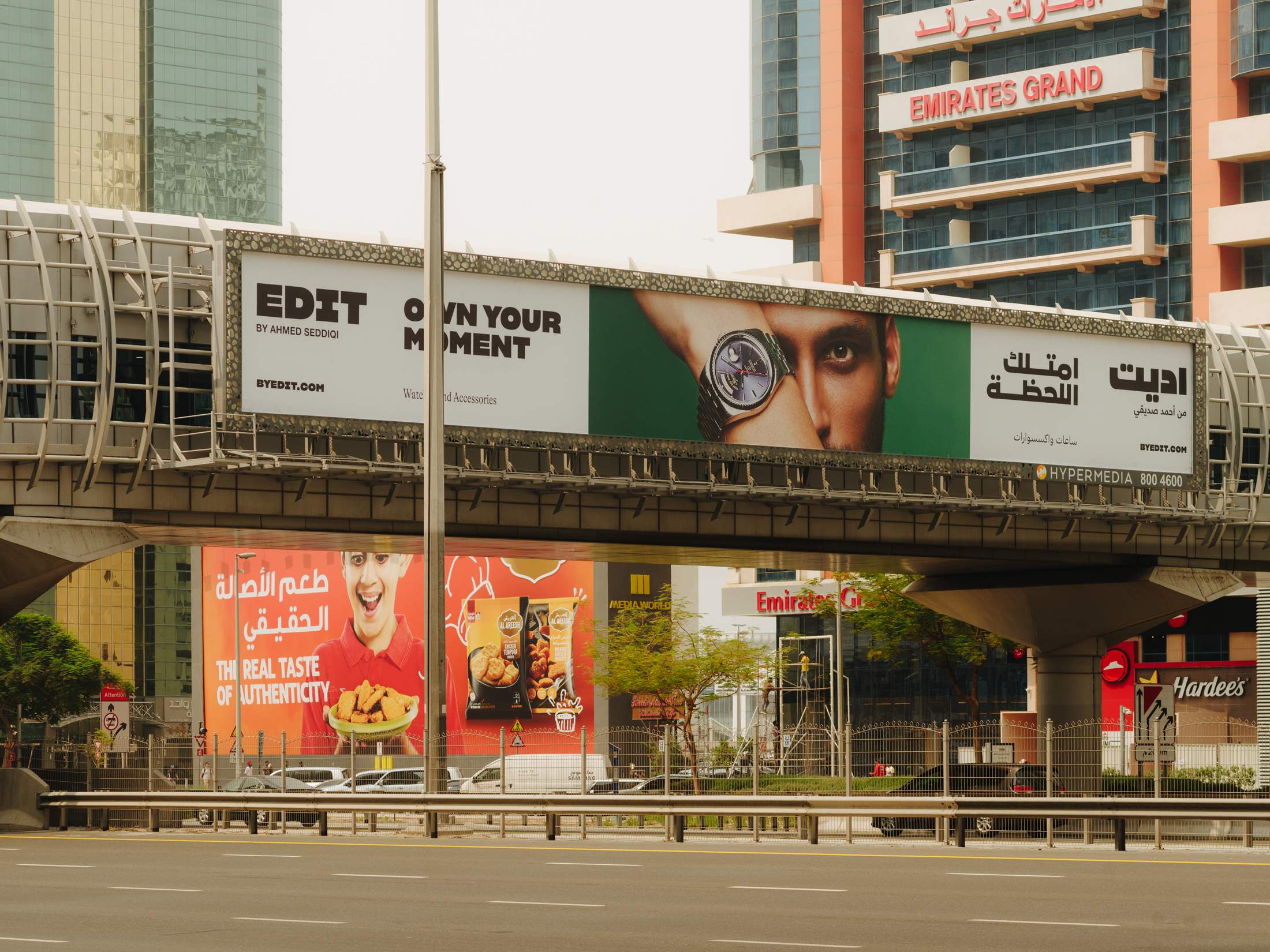 Probably the UAE's most cutting-edge outdoor advertising campaign in recent years was led by TBWA\RAAD, not long after the Louvre Abu Dhabi was inaugurated in 2017. The museum wanted to raise awareness and increase footfall in a part of the world where attendance at such institutions is far from a given. "We said, 'What if, on the highway between Dubai and Abu Dhabi, where a gazillion trips happen daily, we could increase awareness, educate people and bring the museum to them while they are driving?'" says Lahham.  Motorway billboards showed images of key pieces from the museum's permanent collection and drivers were asked to tune in to an FM frequency that would give a commentary on every artwork, organised in such a way that it would change as each motorist reached a new billboard. Now that's what we call driving the conversation.
Outdoor advertising in numbers:
Area of world's biggest billboard: 6,260 sq m by Emirates Intellectual Property Association, built in 2018 in Dubai
Dubai's first billboard was erected in: 1989
Digital out-of-home advertising spend in the uae in 2022: $24.83m (€23.61m) 
Out-of-home advertising spend in the mena region in 2022: $1.3bn (€1.23bn)
Cost of advertising on the Sheikh Zayed Road starts at: aed150,000 (€39,000)
Rough cost of a bridge banner (per month): aed150,000 (€39,000)
Cost of roadside unipole advertising board per month: aed100,000 (€26,000)
Lamppost per month: aed120,000 (€31,000)
Rooftop per month: aed60,000 (€15,500)