The Dubai Chamber of Digital Economy
Monocle / UAE
Partnership: Shaping our digital world
The Dubai Chamber of Digital Economy (DCDE) is dedicated to strengthening the city's reputation as a digital business hub. Monocle has partnered with the DCDE to explore this forward-thinking organisation's key offerings and long-term vision.
---
As part of his remit, Omar Sultan Al Olama heads up the Dubai Chamber of Digital Economy, a body dedicated to strengthening the city's reputation as a digital business hub. 
The Dubai Chambers building is situated next to the glistening waters of the city's creek. To one side, a cluster of dhows hark back to its maritime history and status as a regional trading hub. To the other, the iconic skyline that represents its present – and future. 
Ahmad Bin Byat, founding chairman of the telecoms provider Du and former managing director of Dubai Holdings, remembers swimming in the creek as a child. On his way to school he'd pass the British embassy overlooking the water, where he'd trade dates with the children of diplomats, receiving biscuits in return. Over a glittering career, he hasn't just witnessed Dubai's transformation but actively shaped it. "But people don't think about history or what you've done before," he says. "They live now."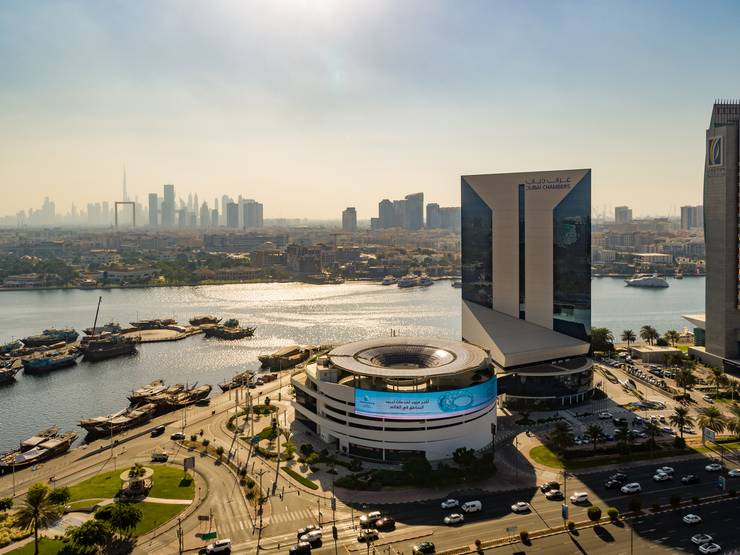 As vice chairman of the Dubai Chamber of Digital Economy (DCDE), one of three entities under the Dubai Chambers umbrella, he plays a leading role in the city's evolution. The DCDE continues to attract emerging tech companies to the city and create an ecosystem in which they can thrive. "We are preparing the ground for digital companies and entrepreneurs who wish to set up or move here so they have a good system and infrastructure. Secondly, we know that the majority of companies in Dubai will transform into digital one way or another. We want this to be easy and efficient for them."
---
---

Do you have a big idea for a digital business? Here's how the DCDE is making Dubai the place to be. 
Education
The DCDE oversees a number of educational and research drives that not only help people better understand the digital economy but also help them become part of it. The recently launched Emirati Training Academy is part of a wider initiative to encourage the development of apps in Dubai, providing participants with a foundational understanding of mobile application development. Elsewhere, reports are regularly made available for those looking to furnish their understanding of digital enterprise in the city.
Events
Meeting entrepreneurs in person is a key component of what the DCDE does, from intimate workshops with industry leaders to larger-scale summits. The pinnacle of these is Expand North Star, an annual four-day tech show that is part of Gitex Global and connects forward-thinking start-ups with ambitious investors. This year's edition welcomed about 50,000 visitors and 1,800 start-up exhibitors. The goal? To demonstrate Dubai as a gateway to the rest of the world.
Initiatives
The aptly titled Business in Dubai Program helps firms to secure in-country funding and assists with setting up once they arrive, from banking to housing. But in its bid to empower the city's next generation, the DCDE also oversees schemes that seek to galvanise interactions with the digital economy more broadly. The App Olympics, a six-monthly city-wide competition, launched in October 2023 with a view to challenging participants to create the world's best apps in Dubai.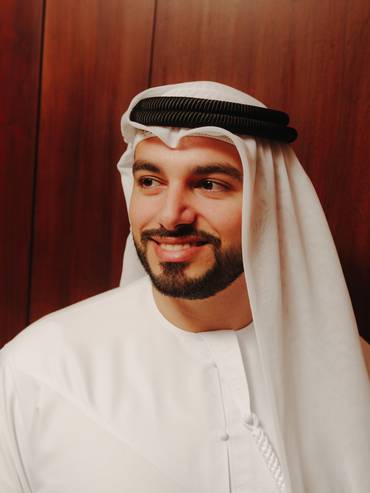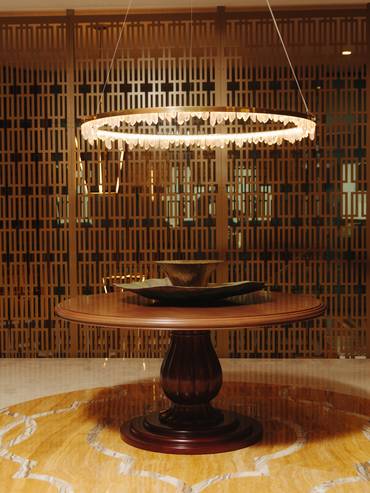 ---
---

DCDE vice president Saeed Al Gergawi on what the city has to offer for entrepreneurs and business owners. 
1  Safety and security: "To operate a business, raise a family and do what you need to thrive, you need this foundational aspect. Dubai has that." 
2  Bang for your buck: "The competition for talent elsewhere is costing businesses. With Telegram, they were able to compete with Facebook or WhatsApp with a tenth of the team."
3  Quality of life: "We have some of the best schooling systems, infrastructure, retail and leisure. Companies are able to move their families and their businesses."
4  Complete connectivity: "Emirates Airlines and FlyDubai operate direct flights from Dubai to almost everywhere. The geography allows people to cater to clients from east to west within working hours."
5  Freedom to fail: "People can experiment here. The attitude is, 'Go and try – if there's a positive outcome, it will happen.'"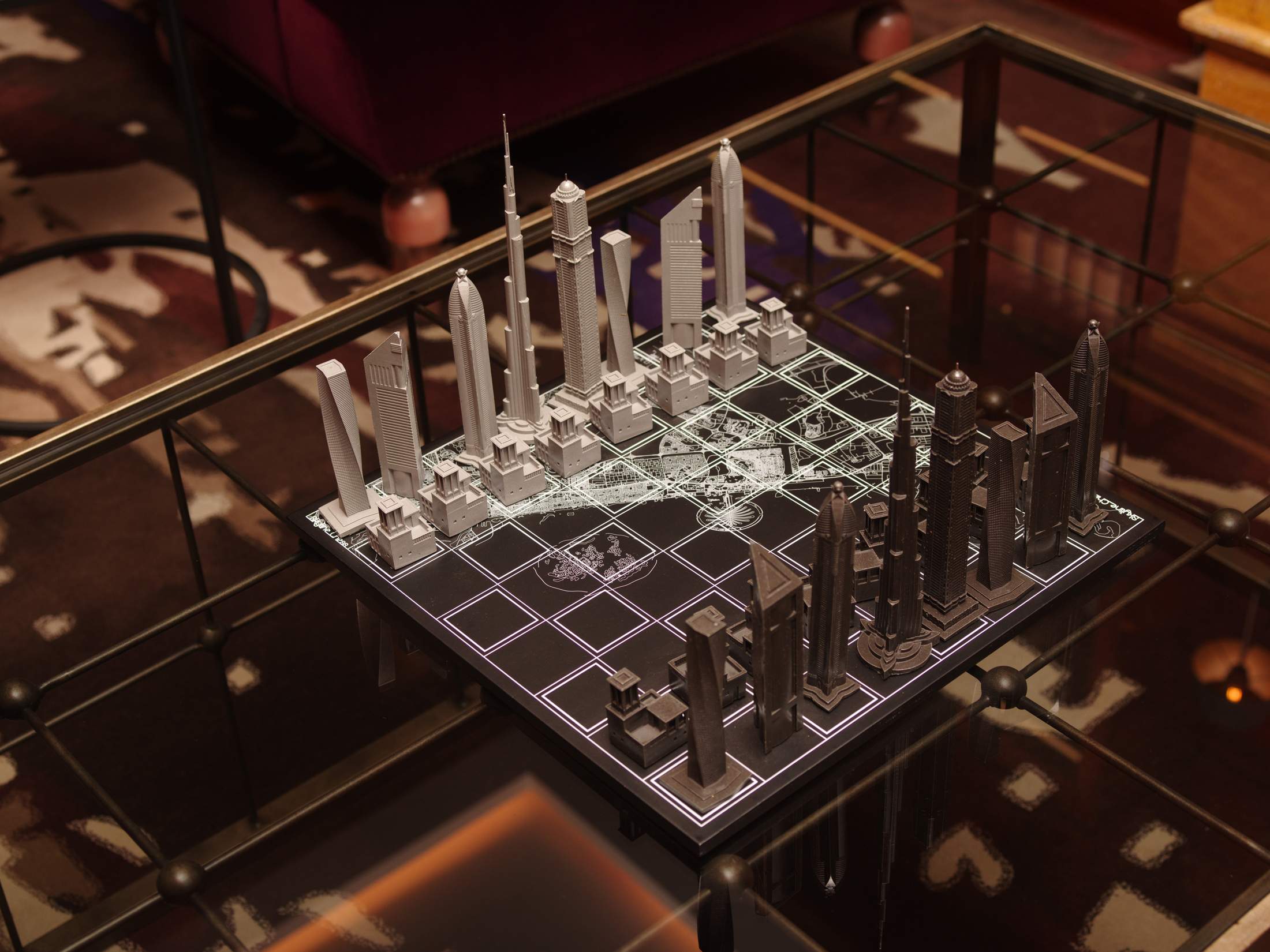 ---
Looking ahead, the DCDE is committed to amplifying the success of Dubai's digital ecosystem – and positioning it as one of the most agile hubs in the world. With priority sectors that include cybersecurity, e-commerce and fintech, plus dedicated strategies that enable emerging technologies such as virtual reality and blockchain to thrive, there's a clear plan to showcase how Dubai is not only a testbed for new tech but also a welcoming environment for businesses that are brave enough to execute it.