Fashion toolkit. UAE / UAE
Sartorial start-ups
Fashion is about more than just good clothes; what we wear can be a statement of our ideals, heritage and taste. Monocle profiles three fashion companies putting big ideas into practice, from a shoe brand updating tribal classics to a clothing label embracing the UAE's multiculturalism.
Tamashee
Mohammed Kazim's knowledge of the Emirates is encyclopaedic. Ask him anything about petroglyphs, the history of the pearl trade or an obscure local recipe and the chances are that he will have an answer. As co-founder of Tamashee, a Dubai-based brand making sandals worn across the region, he's also making strides in the commercial world. 
"When we looked at old pictures of sheikhs in the uae and around the Gulf, they were always wearing these," he says, gesturing to his sought-after sandals. Tamashee was launched by Kazim and co-founder Muneera Al-Tamimi in 2013 to bring back the traditional silhouette of the sandal with comfort and style. Featuring soft leather and bold colours, from fuchsia to olive or mustard, these items of footwear for men and women work just as well on a beach in Bali or the cobbled lanes of Mykonos as they do in the uae.
"When we looked at old pictures of sheikhs in the UAE, they were always wearing these sandals"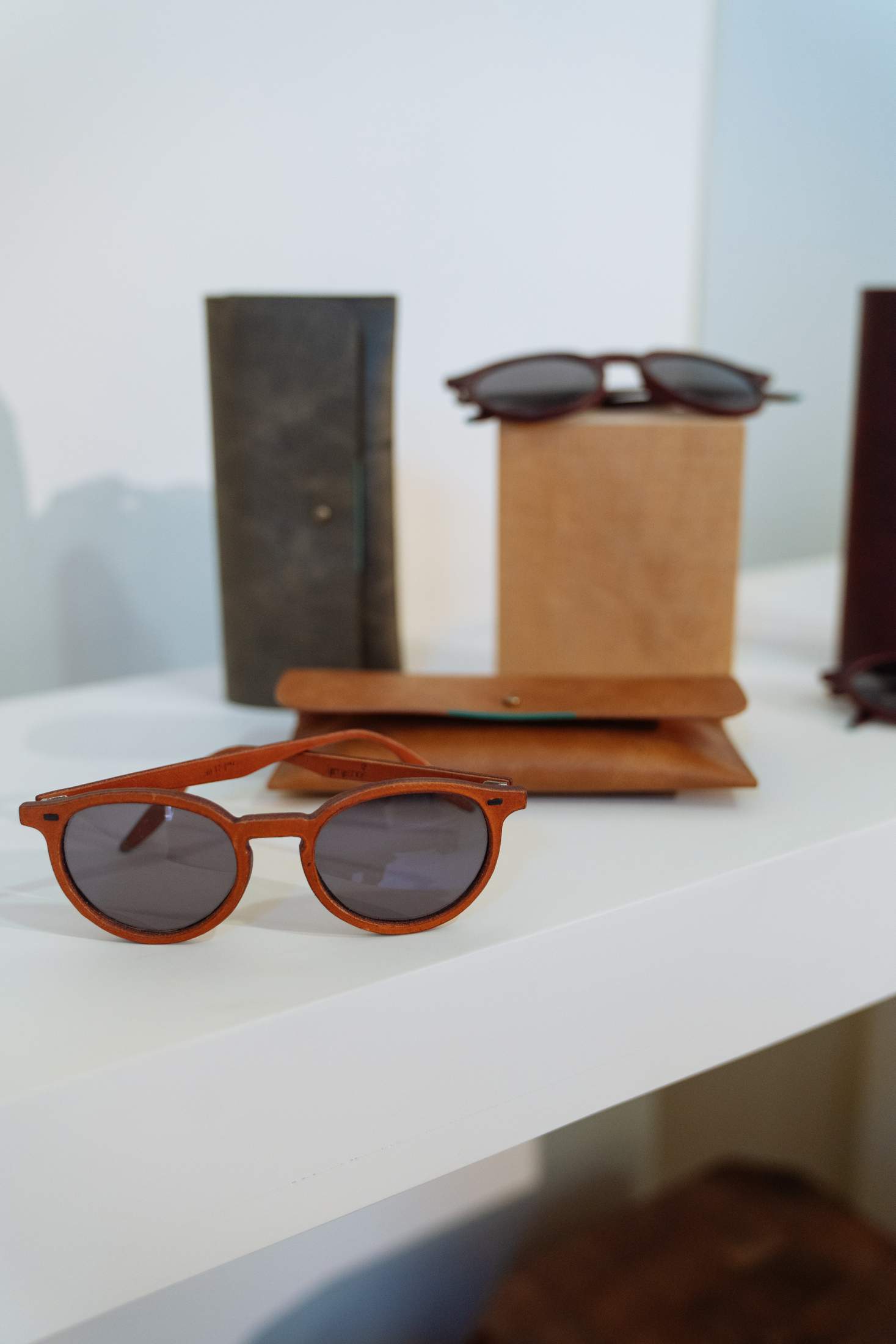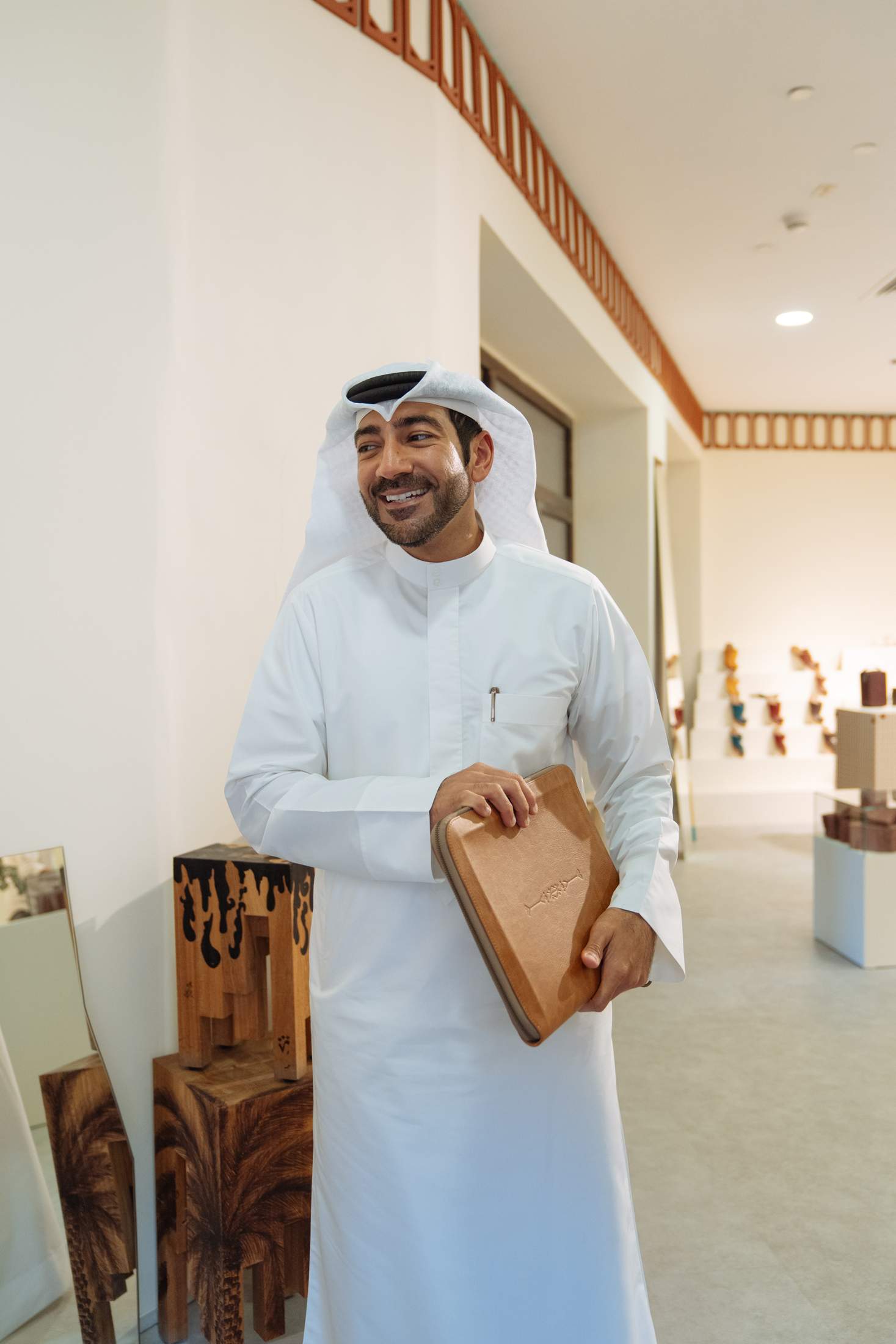 Kazim takes inspiration from his country's mountains, oases and coastline, each of which has given birth to its own cultures, patterns and visual elements that have made their way onto Tamashee's sandals. Different collections feature subtle design choices based on the regional topography and even movements from tribal dances, along with the year of production in the Islamic Hijri calendar, which is stamped onto each pair. Many designs include a metal ring used to hold the sandal's uppers to the outsoles, a nod to the rings traditionally used to tie khanjar (daggers) around the waist.
While Tamashee's first products were manufactured in Spain, production has now moved to the uae. "Our quality standards are even better than before," Kazim tells monocle with pride. He's now looking to expand across the region. "We have a huge diversity of topography and culture in the uae, even though it's just a small country," he says. "Imagine how much diversity there is across the entire Arabian Peninsula. That's what inspires us and pushes us forward."
tamashee.com
---
L'Afshar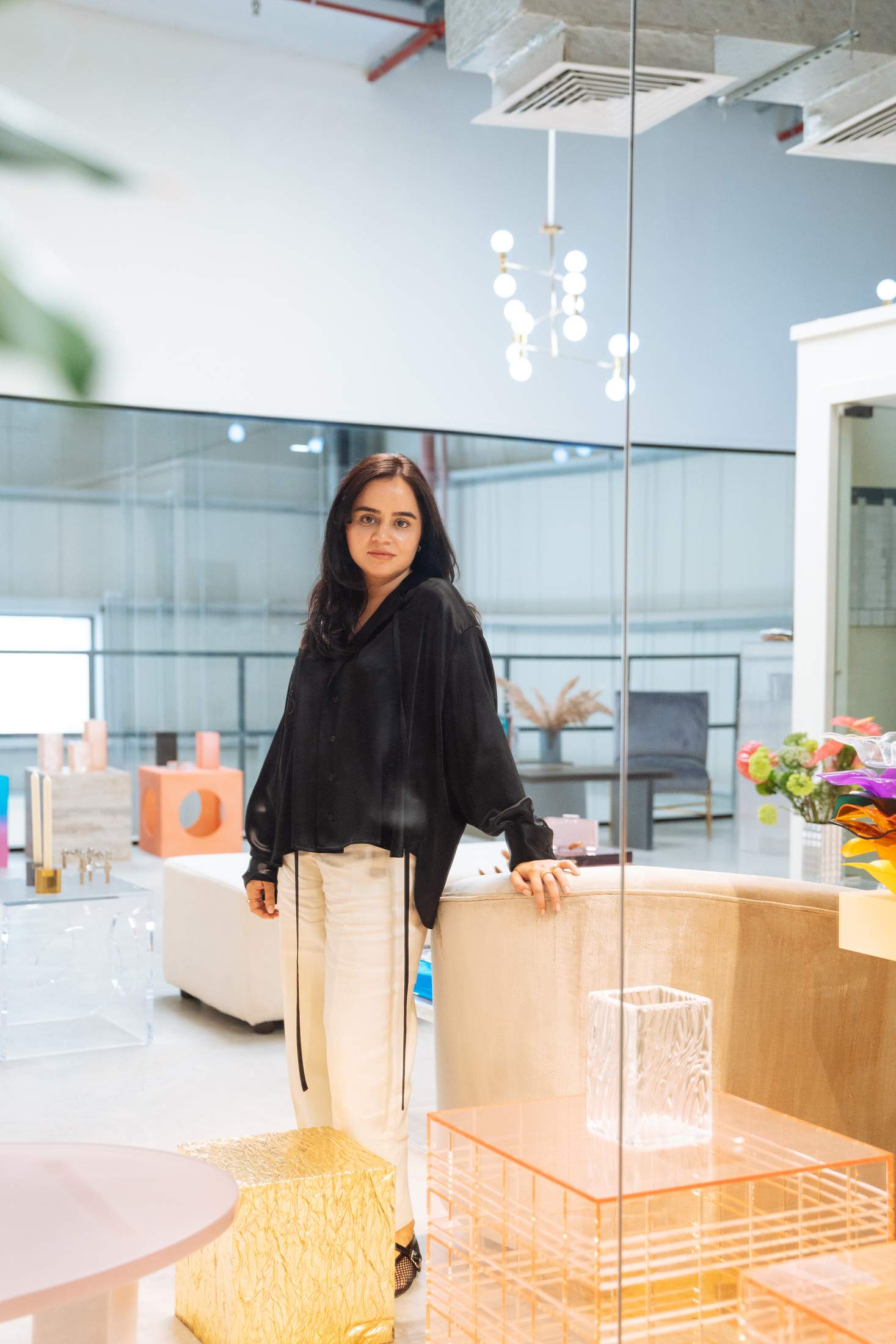 L'Afshar knows a thing or two about how to make a statement through simplicity. The handbags and accessories brand, founded in Dubai in 2014 by British-Iranian Lilian Afshar, has been propelled to global popularity due to its innovative use of a maligned medium: acrylic. "There's something very interesting about acrylic because it's not traditional," says Afshar, as she shows monocle around her workshop and showroom in Al Quoz, one of Dubai's industrial neighbourhoods. "Each time I feel as if I'm taking a raw jewel and sculpting it into an eye-catching accessory."
There's an almost architectural approach to the design of each handbag: boxy shapes are complemented by unexpected textures and the combination of acrylic with either metal or leather. "I'm inspired by the mid-century aesthetic and the art nouveau period," says Afshar.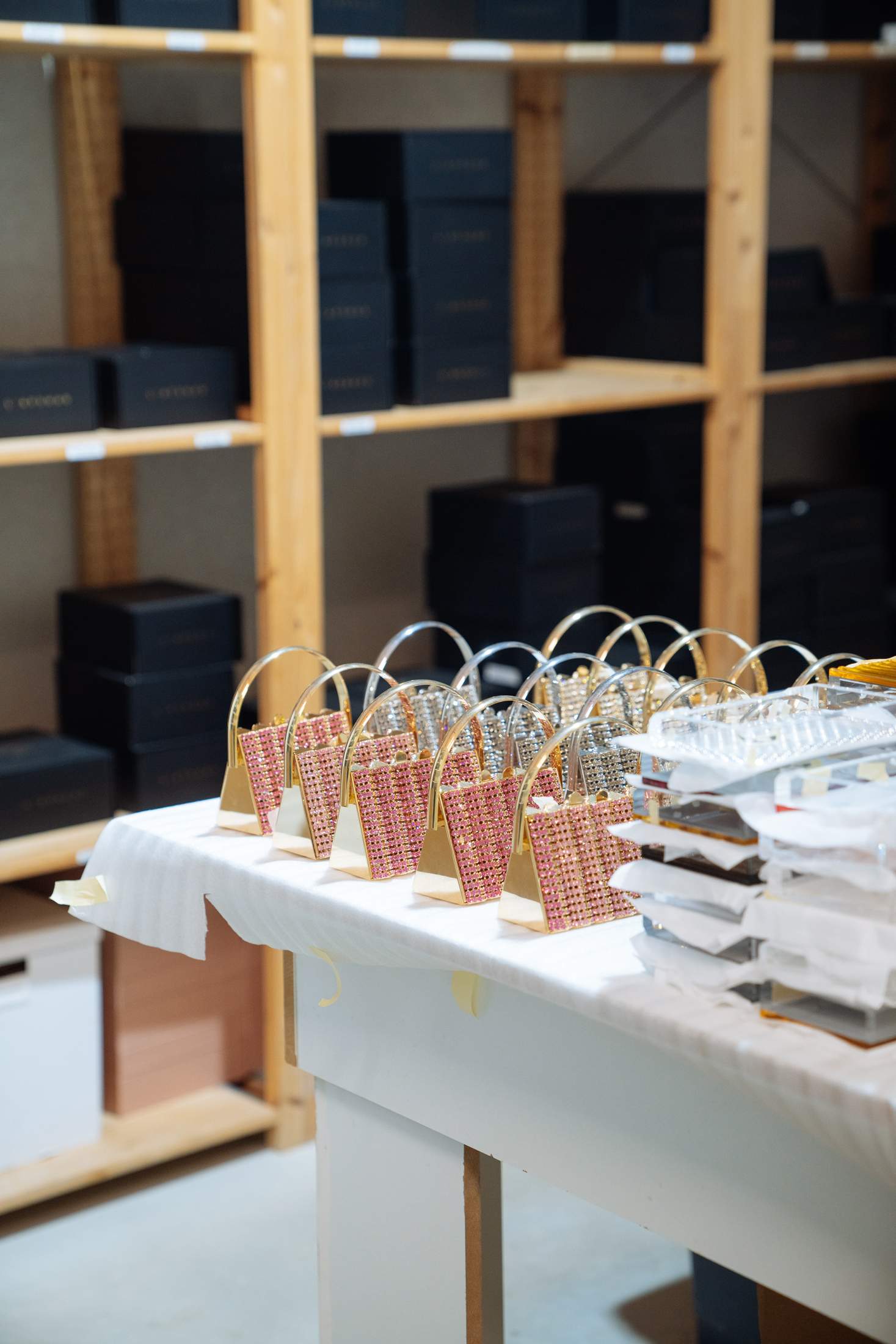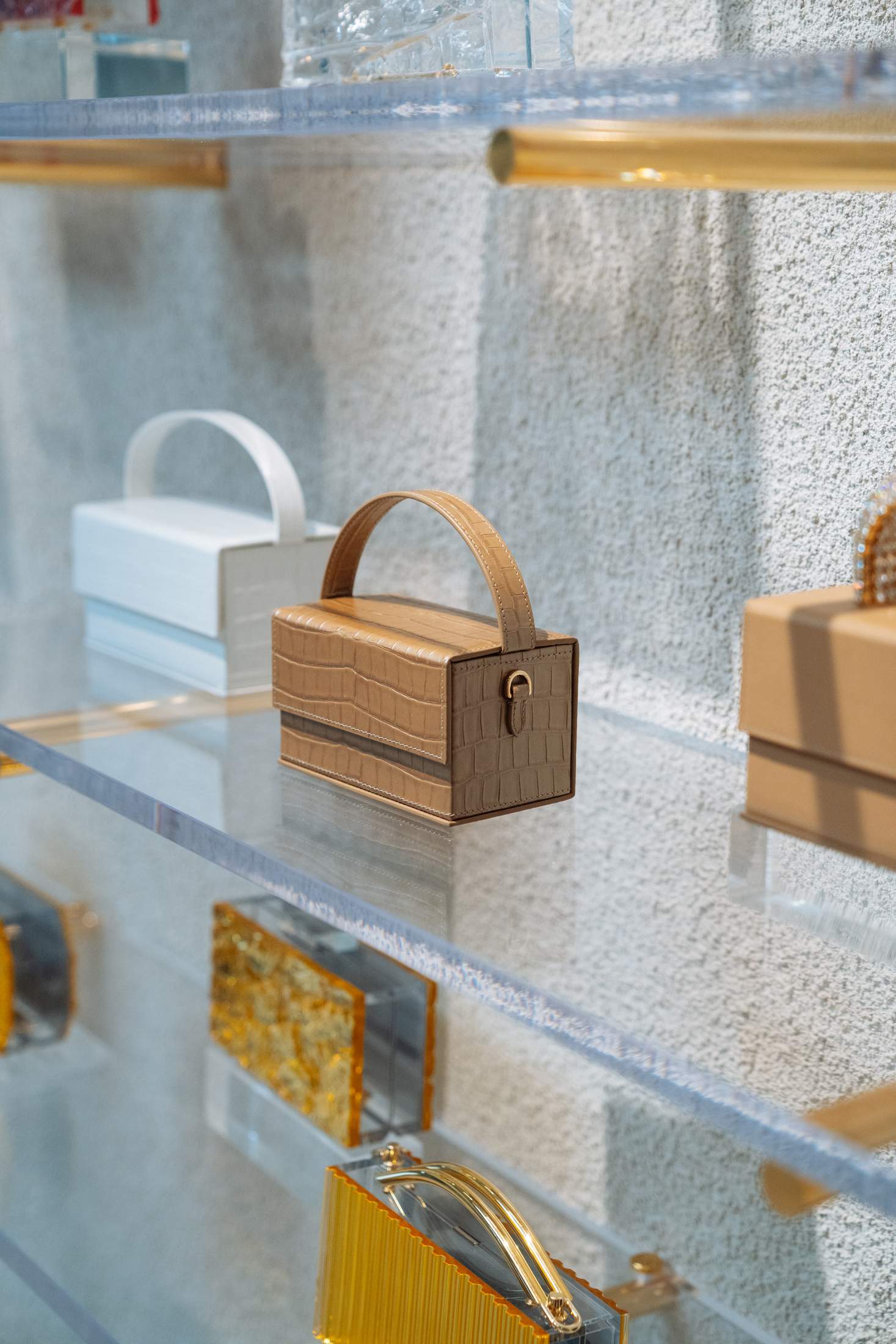 It's unsurprising, then, that the brand's playful approach to classic styles stretched into homeware in 2020 as L'Afshar Studio. "It was about extending my love for acrylic into homeware," Afshar says. "It complements my universe and helps people understand the brand better." She is also proud of her sustainable credentials. "I make sure that any waste is repurposed into something else. A lot of the off-cuts we have from the acrylic sheets are turned into coasters, for example."
As the label approaches its 10th anniversary, Afshar is gearing up to open a bricks-and-mortar retail space in Dubai. "Being in a place where growth has been the main factor over the past 40 years makes you push boundaries," she says. "This is a city that inspires you as a designer."
lafshar.com
---
Qasimi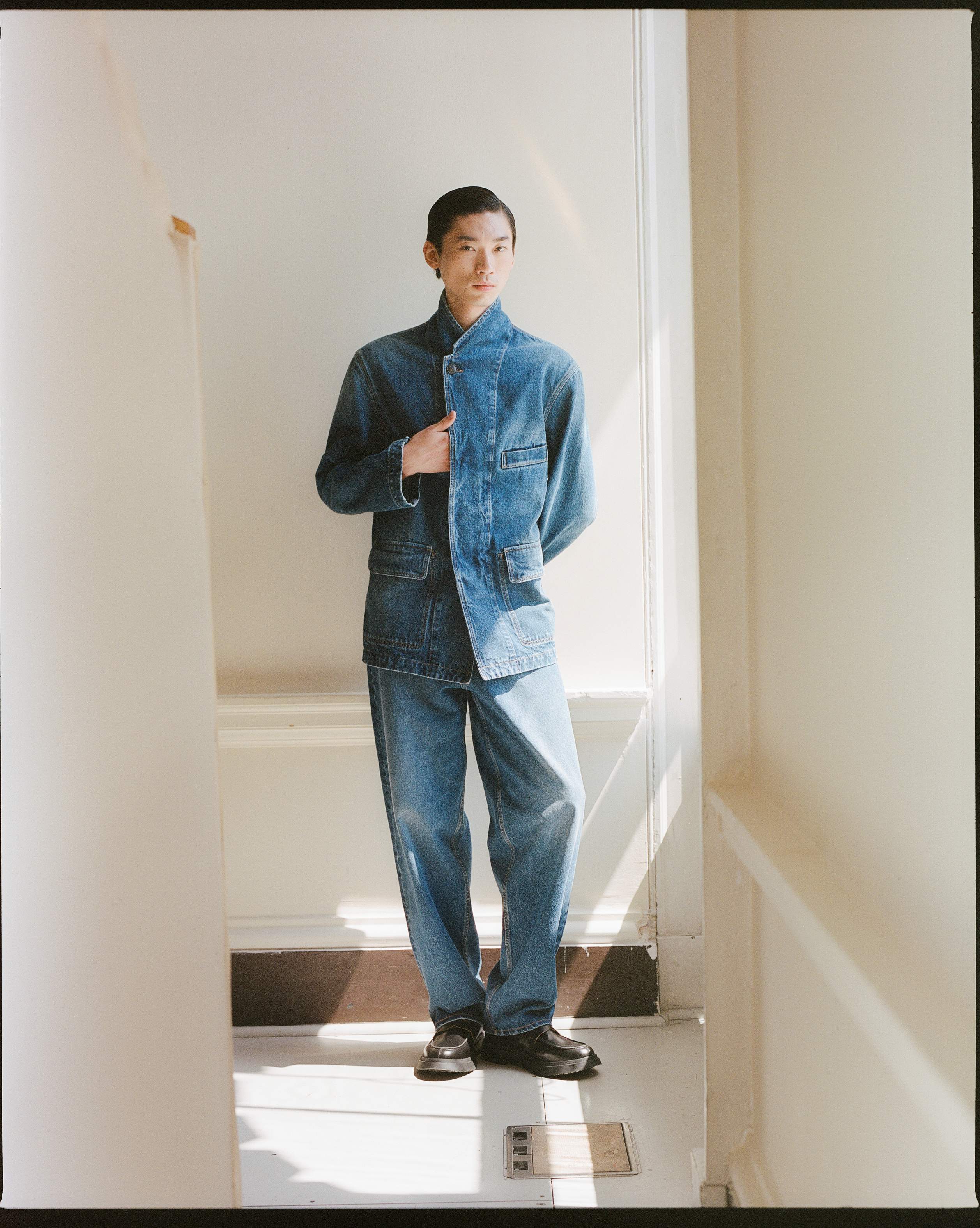 Fashion can be ephemeral but what we wear can also be a powerful tool for dialogue and connection: that's the ethos behind the brand Qasimi. "It's really about being inclusive and bringing people together," says Hoor Al-Qasimi, creative director of the eponymous label and president of the Sharjah Art Foundation. The brand was founded by her twin brother Khalid in 2015; when he passed away in 2019, Hoor took over. "It was important to continue his vision: designing for an urban nomad going between Sharjah and London." 
Their upbringing between the two cities informs designs in the mens and womenswear lines. Nods to traditional Arab drapes and woven handbags are found across the collection. "We're rooted in multiculturalism," says Hoor. "Sharjah is a very mixed society. It's not just about Arab heritage; I grew up next to a lot of Southeast Asian and North African influences too." 
This year, Hoor launched Qasimi Rising, an incubator programme for emerging talent. "The idea was to create a community to support young designers with mentorship," she says. "For London Fashion Week, we shared our slot with the mentees. All of us showed designs there, rather than just Qasimi. That can make a big difference."
qasimi.com