Food security. UAE / UAE
The future of farming
A new crop of entrepreneurs is prepping the ground to grow food in the desert. Now the competition is hotting up.
"Just try this," says American entrepreneur Sky Kurtz, who just might be the farmer of the future. Wearing a Barbour gilet despite the summer sun beating outside, Kurtz pours monocle an ice-cold glass of blended strawberries, picked less than 24 hours earlier. Without any added sugar, the drink is sweet and as thick as clotted cream. "If you'd have told me five years ago that I'd be having a strawberry smoothie in the middle of the desert…" He pauses, lost for words for perhaps the only time in our interview. "Well, I would have loved it."
Kurtz is co-founder of Pure Harvest Smart Farms, a start-up based in Al Ain, an oasis city east of Abu Dhabi. After making wearable devices for cattle and managing assets for venture capital firms in Silicon Valley, Kurtz wanted to "make a dent in the universe" and set about revolutionising how people in hot, harsher climates get their greens.The strawberries are grown in one of the firm's vast greenhouses, which can grow crops even in the extreme heats of a uae summer. According to Pure Harvest, 83 per cent of the water put into the soil leaves with the vegetables, thanks to a highly controlled system of hydroponic irrigation. "It allows us to precisely control the nutrients to the plant," says Kurtz. "We're able to take the water that's not utilised, run it, treat it and put it back into the system so that we don't lose fertilisers or the water. We are 30 times more productive than a field farm and typically 20 times more water efficient."
Those might sound like grand claims but fresh strawberries, he says, used to be a status symbol in these parts: "Like the keys to a fancy car, if someone pulled them out at a party, it meant that they were doing well." Indeed, the uae imports about 41,000 tonnes of food a day and 85 per cent of its total consumption arrives from overseas. That is an extraordinary amount of air freight and an uncomfortable reality of sustaining growing cities in the desert, especially when the country is set to host the Cop28 climate conference later this year.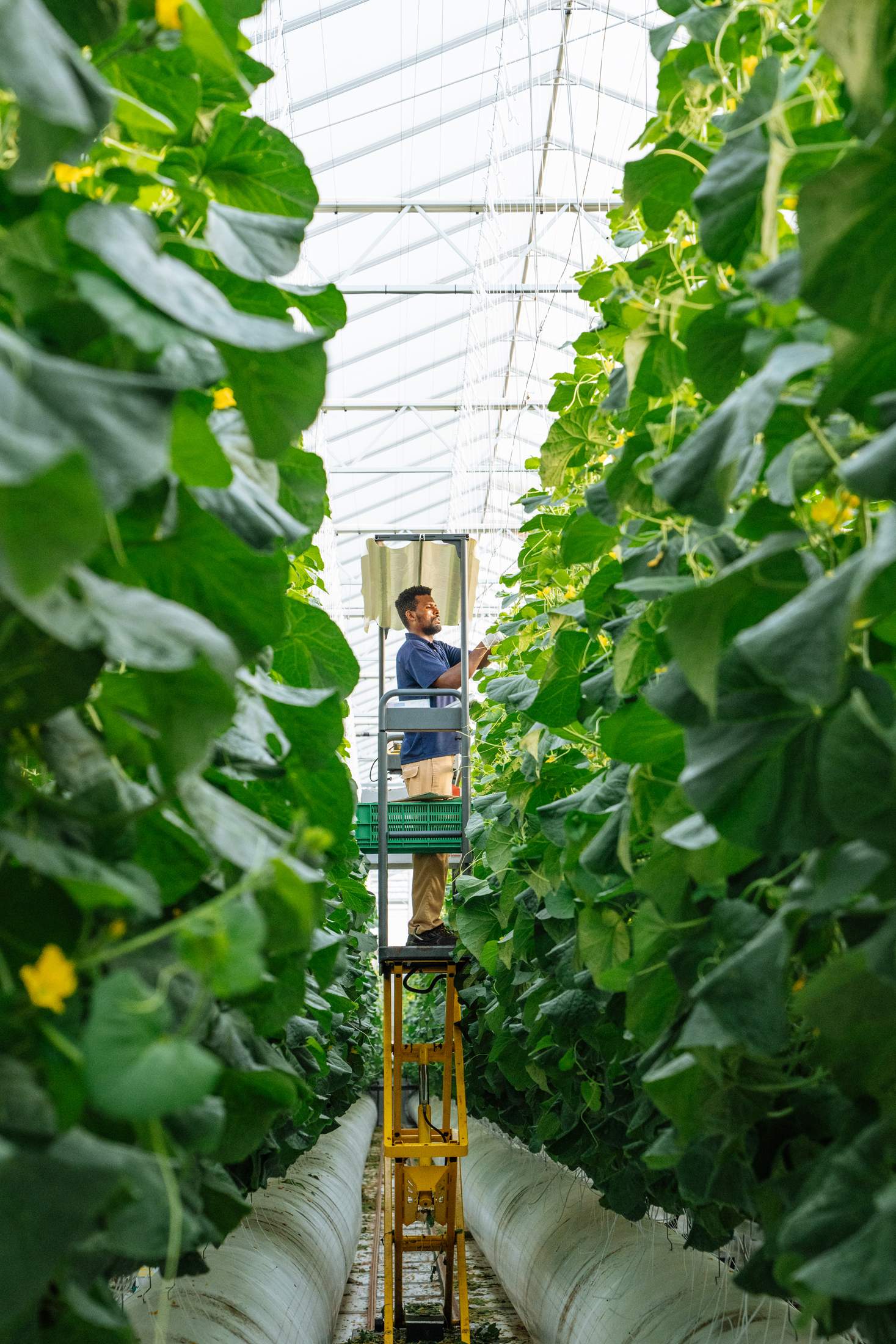 Yet it represents a moment of opportunity for entrepreneurs like Kurtz. In addition to addressing the environmental cost of relying on imports, the disruption to global supply chains during the pandemic has underlined the need to secure food stocks for the future. A government plan published earlier this year looks to support the uae's 38,000 farms, mostly smallholdings, by getting more of their food to market. There's a rush of investment in sustainable ways to farm locally.
Last year Pure Harvest secured $180.5m (€170m) in funding from investors. It is one of a number of start-ups based in the uae that use technology and old-fashioned desert smarts to bring a reliable harvest closer to home. Crop One in Dubai, for instance, is the world's largest "vertical farm". It now grows vegetables served on Emirates flights in a lab-like setting where plants are nurtured by led lights and monitored by artificial intelligence (AI). iFarm, a Finnish agritech start-up that also builds vertical farms, relocated its headquarters from Europe to Abu Dhabi earlier this year in a bid to tap into demand across the gcc and be closer to a new generation of growers in Asia-Pacific. In Sharjah, a government-funded wheat farm has just embarked on its first harvest and many of its processes are powered by AI.
"The advantage that tissue-culture date palms have compared to natural plants is that they will be healthy with a tendency to grow faster and provide a greater yield"
There's a lot of money available for those with fresh ideas too. In 2021, the uae and US Department of Agriculture (usda) agreed to jointly encourage investment in climate-friendly and resilient agriculture. "Our agri-sectors are very different but we're both focused on increasing investment, and on innovation," says Jaime Adams, senior advisor for international affairs at the usda. So far, the partnership has helped direct $13bn (€12.4bn) of investment from private and public sources to agritech start-ups around the world.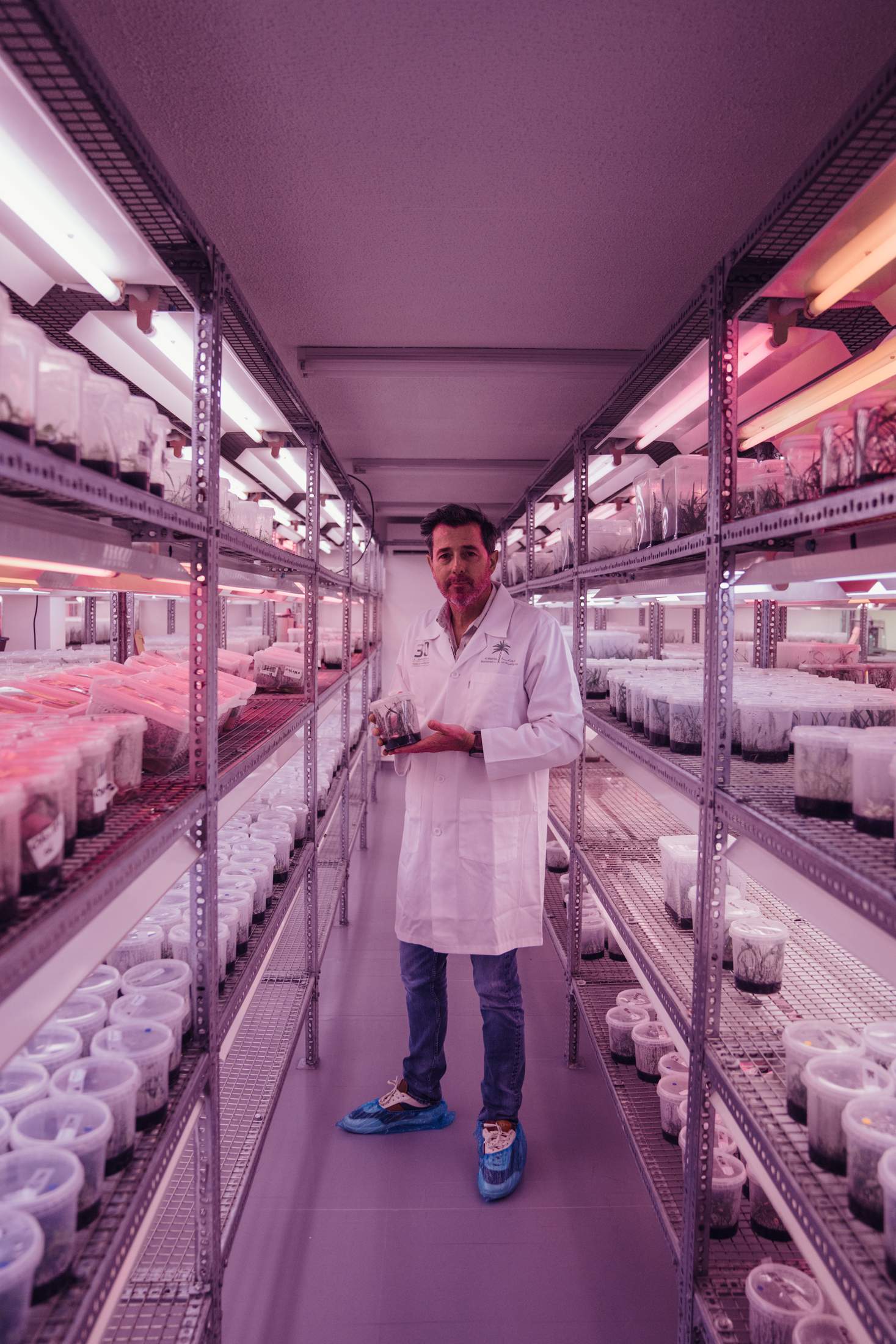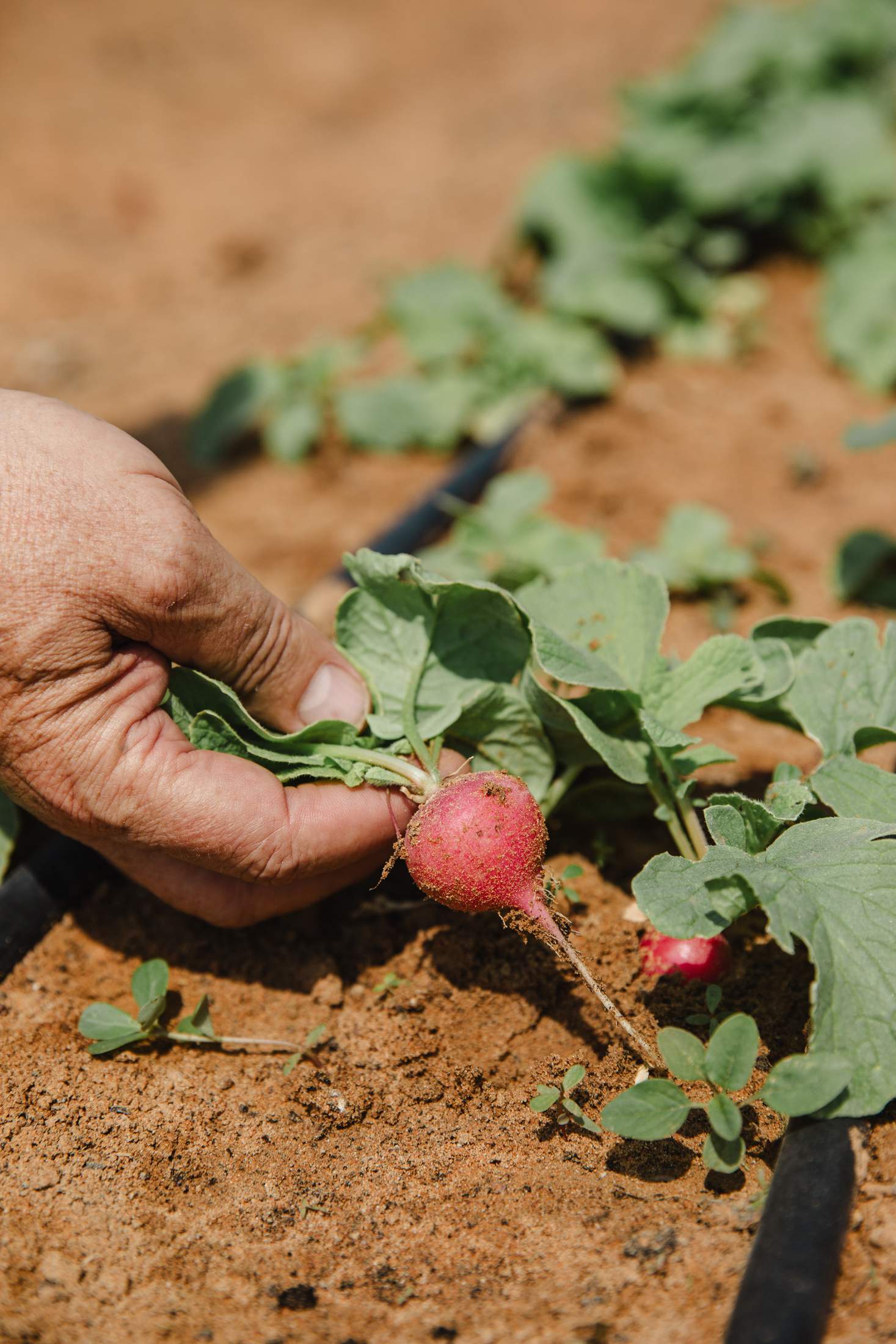 Donning a plastic poncho, Kurtz leads monocle excitedly through his own high-tech greenhouse. Gutters of soil are machine-seeded before being whisked off on conveyor belts to join rows of lettuce, kale, spinach and rucola. The greenhouse is the size of a football pitch, kept at the temperature of a Mediterranean summer via a system of air-conditioning and louvred glass. Rows of seeds slide forward almost imperceptibly, germinating on a lower deck before they ascend a conveyor belt to soak up the sunlight. Jans Prins, Pure Harvest's head grower, surveys the scene contentedly. "We now have a lot of data about plant diameter and growth rates, and are developing AI tools that will eventually reduce the burden and reliance on the grower," says Kurtz. "Experts like Jans are expensive, hard to find and highly skilled."
A second Pure Harvest farm is now in operation just down the road and the company is also retooling traditional farmers' fields in Saudi Arabia. The founder has an eye on revolutionising the sprinkler-fed farms that dominate in his native Arizona. "We started this in the uae to prove that the technology could work anywhere, even in the sometimes hellish environment of the summer here," says Kurtz.
Case study: hot dates
Dates are a revered source of natural sustenance in the uae, in part because each one is a little miracle. The date palm is fickle: growers can wait years for one to mature to find that it doesn't yield fruit. Franck Marionnet arrived in the uae in the 1990s and brought a technology called "tissue culturing" that creates more reliable date palms in a lab. It was based on a method for growing strawberries developed by his family in France. "We don't genetically modify, we just reproduce exactly the genetic qualities of the varieties that we produce," says Marionnet from his lab outside of Abu Dhabi. "The advantage that they have compared to natural plants is that they will be healthy with a tendency to grow faster and provide a greater yield." His company, Al Wathba Marionnet, exports date palms across the world but the uae remains its base of operations. "We have hundreds of thousands of our trees now planted across this country."
Pure Harvest-branded vegetables can now be found in supermarkets around the uae. But all the tech comes at a cost: Kurtz calls his admittedly excellent produce "premium local" and it's more expensive than the hardy tomatoes that are trucked in every day from Jordan and Iran. Similarly, while a lot of new vertical farms are opening around the gcc, those artificial lights require a lot of costly energy. To make sure that everyone can buy local, uae farmers say that there is value in going back to the land.
"In Holland, they have 100 days of sunshine, whereas we have 300, yet we're the ones going vertical and growing with leds?" says Yazen Al Kodmani, a Syrian-Canadian entrepreneur who runs Emirates Bio Farm, the country's largest fully-organic farm in Abu Dhabi. "We need a multi-pronged approach to securing food stocks."
"In Holland, they have 100 days of sunshine, whereas we have 300 in the UAE, yet we're the ones farming vertical and growing with LEDs?"
Al Kodmani's farm supplies restaurants, markets and distributors around the uae, growing carrots, potatoes and other staples of local cooking across 25 hectares. Since starting in 2016, it has become a powerful force in the country's nascent farm-to-table movement and has its own on-site produce market and restaurant.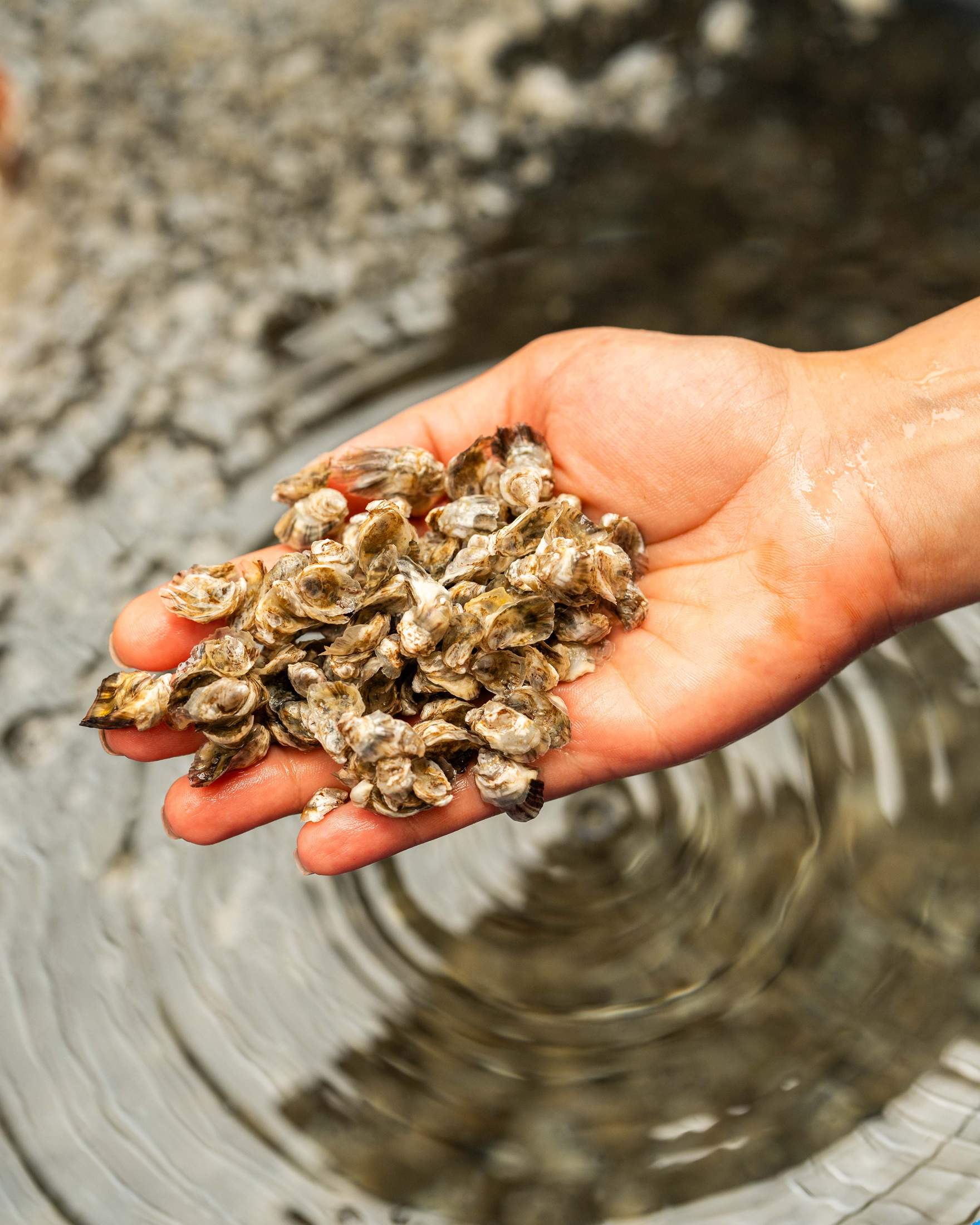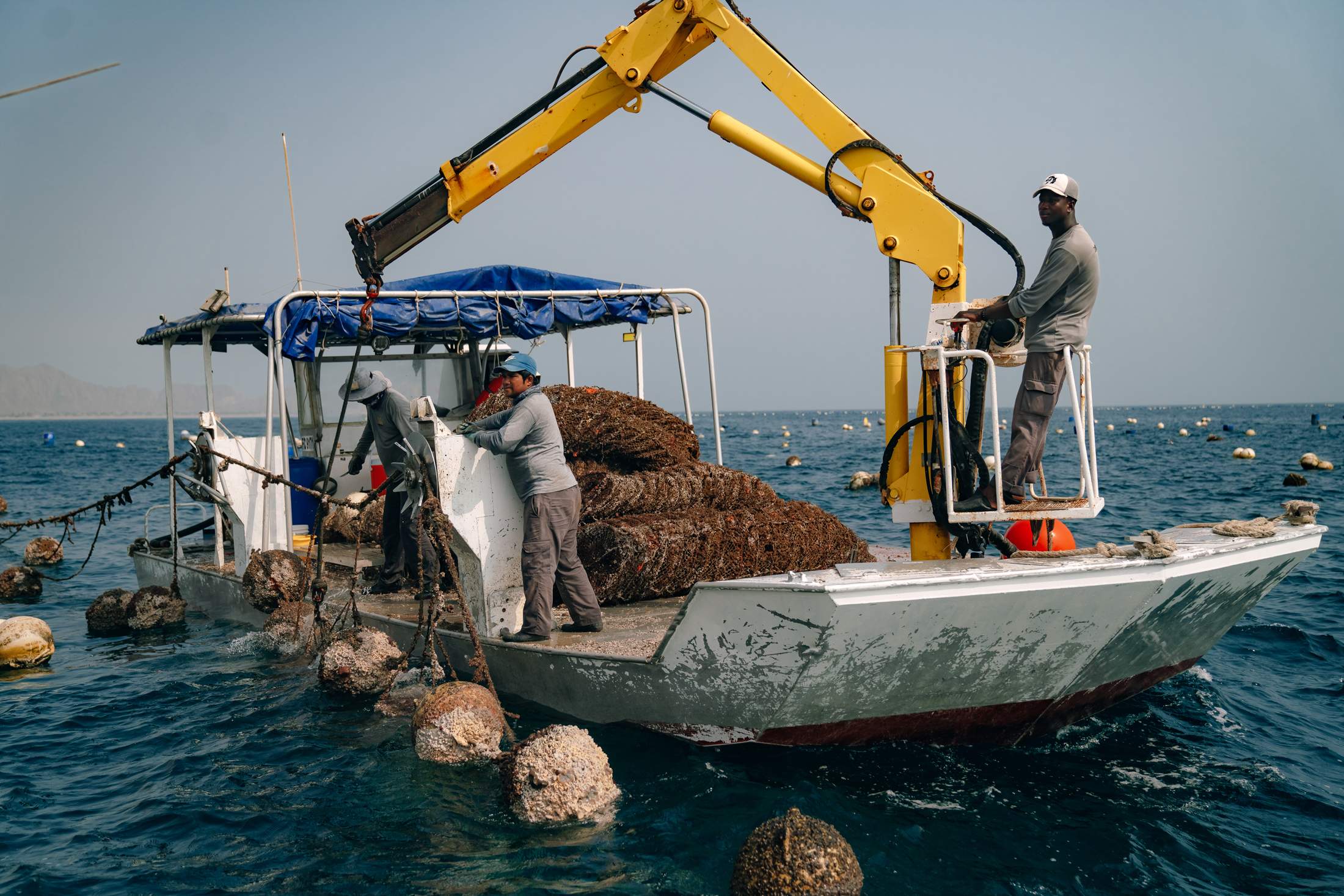 Although Al Kodmani is looking to use sensors and drones to monitor some of the farm's processes, right now it's run on drip irrigation, fertilisation (from 15,000 chickens) and simple planting methods to create shade along with netting and some basic greenhouses. He has come to accept that, in the summer months, growing is too resource-intensive; July and August are set aside to ready for the next season. It is in those months, Al Kodmani says, when high-tech solutions come into their own.
Al Kodmani is now working on the uae's Food Innovation Hub, part of a project by the World Economic Forum to gather expertise on how to create the next generation of local growers. It's a spirit that runs in the family: his father came to the uae from Syria in the 1970s in search of opportunity and heard about "a man who was greening the desert", the country's first president, Sheikh Zayed bin Sultan Al Nahyan, who hired the young agricultural engineer to help build a crop-farming industry from scratch. In a way, those looking for smarter ways to secure food stocks today are continuing that early project. "We get about 1,000 visitors a week to the farm in the winter months and a lot of people arrive a bit sceptical," says Al Kodmani. "But then they see bees, dragonflies and birds all over the field and they know that we're not spraying crops. There's definitely a magic up there."
Restaurants we recommend
There is still some way to go before there is a true farm-to-fork movement in the uae but a handful of restaurants are making a point of building their menus around what is in the ground locally. Here are three to try.
1. Lowe
The creation of Australian chefs Jesse Blake and Kate Christou, Lowe was the first restaurant in the uae to win a coveted Michelin Green Star.
2. Teible
Chef Carlos Frunze works closely with farms in the uae to develop seasonal plates in this restaurant in Dubai's Jameel Art Center.
3. Les Dangereux
White Hospitality's fine-dining spot in Abu Dhabi has its own 113,000 sq m farm on Yas Island to grow its produce.
---
Case study: oceans of opportunity
The uae imports the majority of its seafood, which is frozen and flown in from far and wide, but in 2016 Ramie Murray, a British entrepreneur and industrial designer by training, spotted an opportunity: he began farming oysters on the coast of Dibba, a quaint town in the emirate of Fujairah. His shells are now served in high-end restaurants around the uae. "The Pacific cupped is native to Japan and China and represents about 90 per cent of the world's farmed oysters, but no one thought the species could survive here," says Murray. "There are upwellings of cooler, nutrient-rich waters from the depths of the Indian Ocean off the coast of Fujairah, so we did a pilot and now we're getting market-size oysters in nine months."
Murray says that his company, Dibba Bay Oysters, has a 40 per cent market share in the uae. "We have replaced a huge chunk of what was being flown in by air," he says. Initial take-up of his home-grown molluscs was hampered by sniffiness. "People would call asking if we did Fin de Clair oysters, which are French, and didn't want ours," he says. "It was an uneducated market." But the tide has turned. "Consumers here are used to getting the best so, to have such a significant market share in a prestige sector, you have to be really good." 
While uae waters sustain some surprising sea life, there is much that can't be found locally. With that in mind, Fahim Al Qasimi and Sean Dennis created Seafood Souq, a tech start-up that helps importers, restaurants and hotels trace the exact origins of fish and shellfish that they purchase. Working with suppliers in 47 countries, the online tool connects customers with suppliers who are catching sustainably and paying fisherfolk a fair deal. "It's also an intelligence platform, which tracks international trade and can understand trends or shortages before they happen," says Dennis. "From a food security perspective, this is a first for the industry."