Design. UAE / UAE
What's the big idea?
Meet the man pioneering sustainable neighbourhoods and dreaming up planet-friendly utopian cityscapes. Can his company, URB, break new ground?
Baharash Bagherian doesn't want you to think of urb as a traditional design firm. "It was essentially started to help accelerate the world's transition towards sustainable developments," says the ceo from a meeting room in the Dubai Design District, where his company is headquartered. "We knew that we couldn't do that by just operating as architects." A start-up that has been in business for only two years, urb views itself as more of a hybrid. Among the services that it offers are planning, development management, landscape design, architecture and consultancy. As if that wasn't enough, it also recently launched an incubator for young companies seeking to scale in green technology. 
Wearing a blue suit with a T-shirt underneath and flashing impressively white teeth when he speaks, Bagherian is a telegenic and eloquent ambassador for the idea of making the uae (and the world) a greener place. And he means business, even if the task that he has chosen is a colossal one. Bagherian says that if change is to come, we cannot simply "look at what exists in the market". Developing and using new technologies to fix problems is crucial. Nor does he think that it's all merely a question of attracting deep-pocketed venture capitalists. "Money is part of it but so is trying to create change within policymaking and finding the right partners," he says. "And that really requires the public sector to be involved in the initiative."
Since its formation, urb has designed a series of ambitious masterplans aimed at bringing about a "paradigm shift". These draw on Bagherian's previous experience as design director at Dubai's Diamond Developers, the firm behind eco-friendly neighbourhood The Sustainable City Dubai and its other iterations. (Before that, he ran his own firm in London for 10 years.) urb's renderings offer a glimpse of how the uae could be one day if Bagherian gets his way in terms of "bringing the urban agenda to the core of Dubai". Take, for example, The Loop, a plan for a 93km, plant-filled, enclosed cycle and walking path that could encircle the city. It would use recycled water for irrigation and feature a running track with kinetic paving that generates energy.
Bagherian knows that these projects need to be financially viable if he is to get them off the ground, so everything from retail to wellness businesses are also part of his plans. The same goes for another futuristic concept, known as Agri Hub. Also an enclosed microclimate, its aim is to grow food and connect people with farmers in a nation that imports much of what it eats. "It wouldn't just be a place for food security," he says. "It would be a tourism destination too." urb envisions it becoming the world's largest agritourism attraction, creating 10,000 jobs.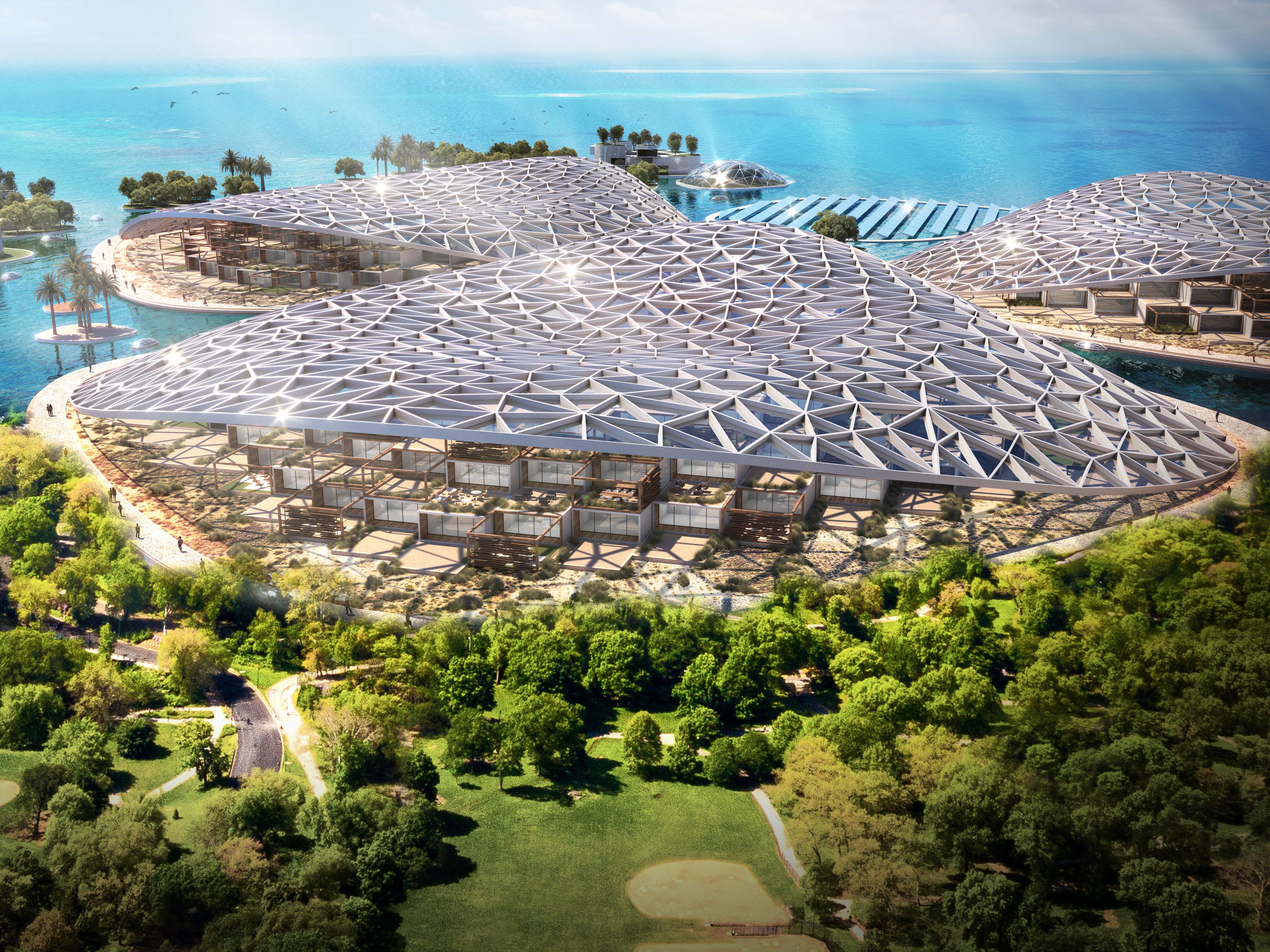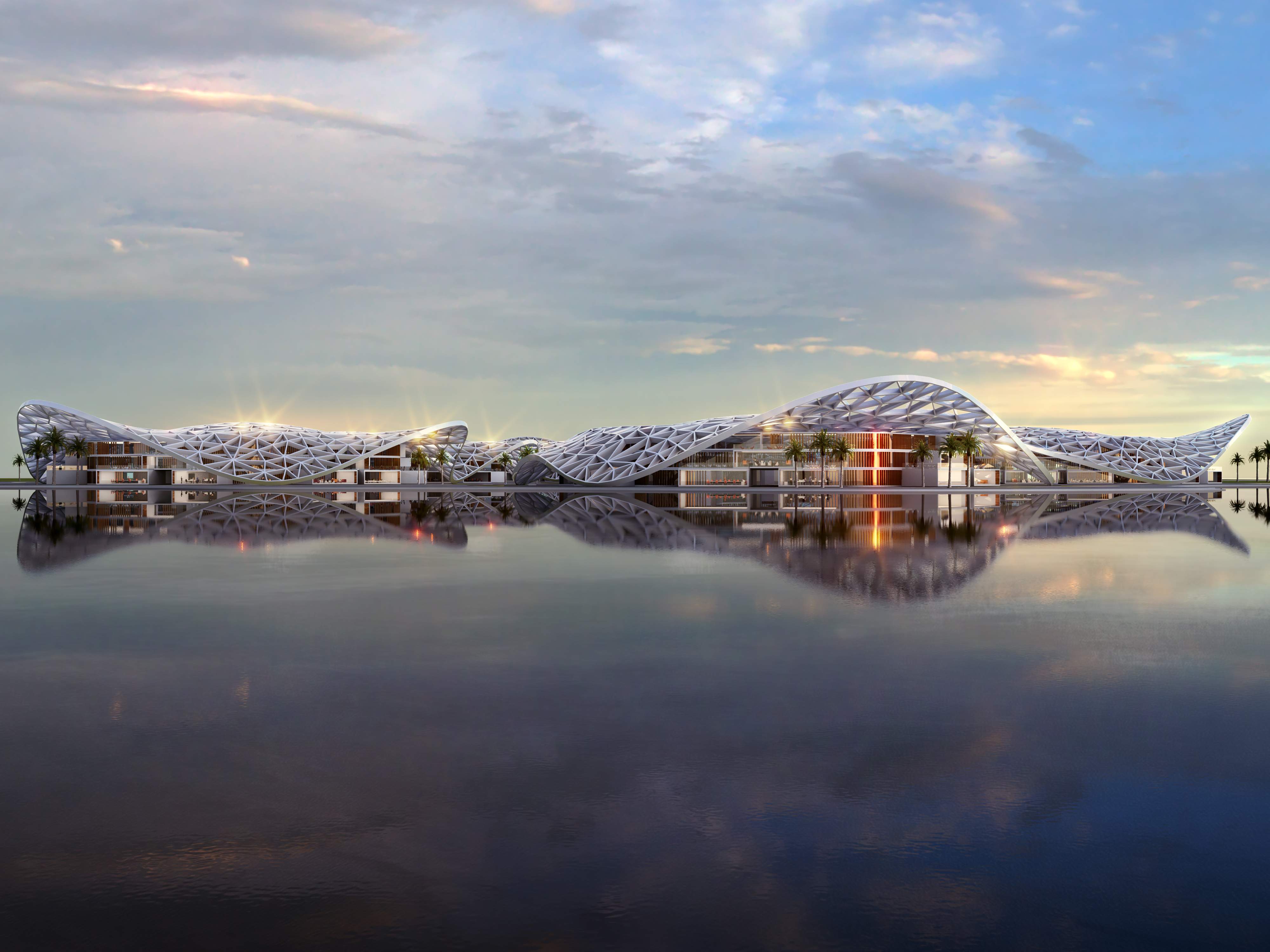 It would be easy to dismiss these projects as wishful thinking or utopian daydreams, given the leap that would be needed to make them happen. But Bagherian, putting on his developer hat for a moment, is adamant that the projects will be built and that Dubai will be unrecognisable by 2040 as a result of advances in urbanism and mobility. Like so many people who monocle speaks to in the uae, he points to the rapid progress that the nation has already made and its receptiveness to innovation. "If you have strong leadership that has the urban agenda as part of its mandate, you'll see change," he says. "And that is what is really missing in places such as Europe."
For all the uae's environmental overtures – from hosting the Cop28 climate-change conference in November to its development of sustainable cities such as Abu Dhabi's Masdar City – there is still an awfully long way to go. For one thing, Dubai feels like a sprawling series of cities within cities, linked by US-style spaghetti junctions where the car is king. How do you create smart urbanism in a place that requires so much work? "There's no point connecting the big picture if communities don't allow for walkability or cycling," says Bagherian. In other words: start small and work your way outwards.
It's safe to say that there's a lot occupying Bagherian's mind. For one, there's the need to think of sustainability in terms of social equity, where a city is constructed for everyone. Plus, he says, we have to shift away from thinking about net zero and ensure that the cities of tomorrow are climate positive. And then there's his lobbying of the government to give urbanism a more central position in the education curriculum. 
His heavy to-do list would be enough to daunt less zealous entrepreneurs. But not Bagherian. "We've started something that a lot of people want to be part of," he says. "And that's the exciting part."
urb.ae
URB projects in the pipeline
Dubai Reefs
A sustainable floating community for marine research, regeneration and eco-tourism that aims to create as many as 30,000 jobs in the green economy through an artificial reef.
Agri Hub
An agritourism hub that could offer the chance for farmers to sell directly to consumers, as well as offering a retail and entertainment space.
The Loop
urb is mapping out potential infrastructure for Dubai, including a climate-controlled 93km walking, running and cycling track powered by renewable energy.