Essays. Considered opinion / Global
All about the journey
Take a circuitous route via India, Scotland, Turkey, Russia, Japan and the US for meandering musings on the singular pleasure of travel.
01- Crosstown traffic
By Rahul Bedi
Journey: South Delhi to Lutyens' Delhi
Mode of transport: bicycle
Length: 50km
Time taken: 2 hours 20 minutes
My almost daily cycling peregrination of about 50km across India's capital New Delhi – my commute to and from work – meanders through three distinct sections of the city that are delineated by history, architectural style and ambience.
I start in South Delhi, which is a collage of ugly-but-expensive neighbourhoods. Many of these are criss-crossed by equally unprepossessing commercial buildings and crowded shopping areas, which sprouted unimaginatively soon after India gained independence from colonial rule in 1947. Thereafter I cross over into Mughal Delhi, built in the early 16th century and interspersed with dilapidated Islamic forts, imperious gateways and carefully restored, resplendent tombs of Mughal and lesser Muslim rulers of India.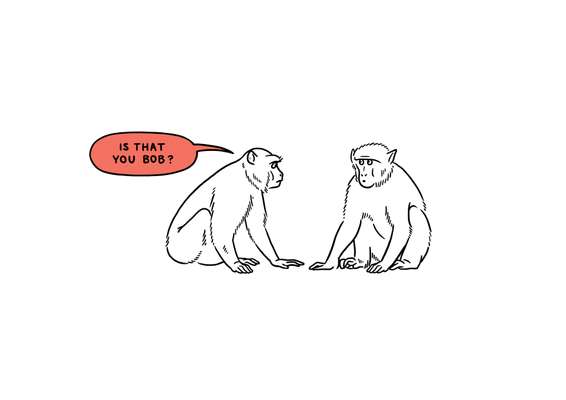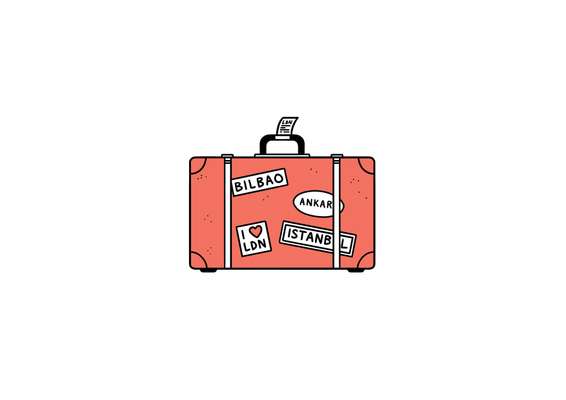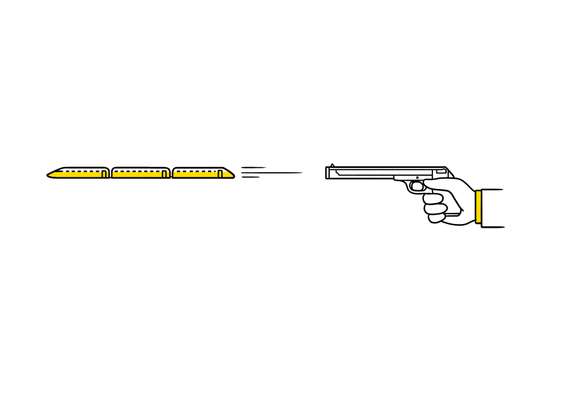 My final run is the most pleasant: across the city's colonial portion, spread over 26 sq km and better known as Lutyens' Delhi Bungalow Zone, named after the British architect Sir Edwin, who designed it in the early 1900s. Here I pedal furiously down imposing tree-lined avenues past quaint century-old bungalows set in acres of well-tended gardens, registering the residential roll call of India's political, administrative and military elite that reside within.
There are about 1,000 bungalows in said zone, of which no more than 10 per cent are privately owned. This includes prime minister Narendra Modi's magnificent, albeit fortress-like, five-bungalow complex. Lutyens' Delhi was completed around 1930 and remains largely unchanged, almost as though the sahibs and memsahibs of the Raj had just departed. One of nearly 800 members of parliament, provided official accommodation here, irreverently refers to the area as an "offensive luxurious anomaly". To the hordes of armed policemen on duty outside each of these bungalows, I am just a greybeard with a baseball cap inexplicably pedalling past them. Over time some of these bored-stiff sentries, cocooned inside sentry boxes, have come to recognise me and wave as I glide past. Undoubtedly, my unconventional shalwar-kameez ensemble provides fleeting comic relief to their humdrum and seemingly endless watches.
But traversing Delhi's diverse sections poses grave challenges. Pollution is the most intimidating and palpable hurdle, the city having overtaken Beijing as the world's most contaminated. Its air is choked by industrial emissions and diesel fumes from vehicles, several hundred of which are added daily to its streets. Successive city and federal governments have remained apathetic to this hazard, which has recently prompted foreign missions to reduce the duration of diplomatic postings to Delhi from three to two years.
Chaotic traffic competes with pollution as the other significant obstacle. The daily frequency of accidents in India's capital is, at a conservative estimate, more than 100 times higher than in London. An average of six people die every day in accidents here, the majority of them pedestrians, cyclists and two-wheeler drivers, usually mowed down by speeding trucks and buses. There is simply no order to traffic in Delhi, nor any other part of India for that matter. It moves wherever there is space, even on pavements (where they exist). Delhi traffic's guiding principle is simply to exploit every opportunity wherever it presents itself and damn the consequences.
There are additional obstacles on my cycling route, including stray dogs and herds of cows squatting insouciantly in the middle of the road. And there is the most menacing of all: monkeys. Descended from the beasts that originally inhabited the jungle cleared to build the Imperial city, the tribes of aggressive primates in the heart of Lutyens' Delhi are no longer fearful of man. These red-faced rhesus macaques dominate this area, often attacking passers-by – including cyclists – for food. Hundreds of them lord it over the impressive 340-room red-sandstone Presidential Palace spread across 130 hectares in the centre of the Lutyens' Zone.
The monkey brigade also reigns over the contiguous Parliament House and North and South Blocks that house the PM's office and the Defence, Home and Finance ministries. Some of India's most powerful officials walk warily down the passageways of these imposing colonial buildings, fearful of being set upon by the monkeys who conceal themselves in dark niches. Last summer, officials deployed 40 men dressed as long-tailed Langur monkeys, much-feared by the macaques. They temporarily scared the simians away but within hours they were back – and in greater numbers in order to re-establish control. Anyone attempting to trap these simians is either beaten or chased away by a reverential public: Hindu religious sentiment associates them with Hanuman, the mythical monkey god. And so the stand-off rumbles on.
Can navigating impediments such as smog, killer traffic and hooligan wildlife on a bicycle be fun, day after dangerous day? Well, yes. It's challenging, to say the least, but it's become effortless and relatively peril-free over the years. I'm more aware of the city's physical environment through the centuries of history I see at close quarters. And a lot of people cheer me on – giving this ageing cyclist the thumbs up and rendering his ride on Delhi's hard and perilous roads worthwhile.
02- Land to the sea beyond
By Rob Alderson
Journey: Hebrides to Hastings
Mode of transport: car/ferry
Length: 1,200km
Time taken: 16 hours
When Stanley Kubrick wanted to evoke Jupiter in his film 2001: A Space Odyssey, he used shots of the Isle of Harris in the Outer Hebrides. Otherworldly is too puny an adjective to describe the landscape of this southern part of the largest Scottish island. Rocky, mountainous and pock-marked with lochs, it is both beautiful and disquieting, calling the bluff of city types who claim to long for wilderness and escape.
From the isolated croft we carry our gear down the mile-long track to the car and from there join the Golden Road, a spectacular route that winds through the eastern part of Harris and takes its name not from the scenery but from the financial wrangling that led to its construction in the 1940s. As the first tarred road on Harris, squeezing the money for it from the local authority was seen as a great coup.
The first ferry of the day leaves Harris before breakfast and takes a little over an hour and a half to reach Uig on the northernmost tip of Skye, from where you can drive across to the British mainland. It's the only crossing of the day on which the queue for coffee is longer than the wait at the bar. To reach Skye is only to reach the end of the beginning of this journey home from holiday; I'm about to drive more than 1,100km to Hastings on England's south coast in a day. For company I have two friends and a rocking sheep (the lesser-seen ovine cousin of the rocking horse), purchased for a reason none of us can now remember.
The most well-trodden way of travelling the entire length of the British Isles is to go from Land's End to John O'Groats, a 1,407km journey whose start and finish sound like a Game of Thrones stronghold and a Chaucerian protagonist respectively. But Hebrides to Hastings has its own charms beyond alliterative pleasures. Northwest to southeast (rather than northeast to southwest) also takes you through London, a crucial staging post in trying to understand modern Britain.
But first we cross the Skye Bridge into Kyle of Lochalsh, then plunge south through The Trossachs National Park where the landscape giddily heightens early-trip excitement. The American road-trip tradition relies on its backdrops. From Jack Kerouac and Easy Rider right through to Little Miss Sunshine, it requires monumental vistas to galvanise its metaphorical significance. For this leg of the journey, the surroundings play their part.
Once we skirt Glasgow and race on to cross the border, things start to homogenise. On the map that great stretch of the M6 (which is how UK motorways are named) tells a promising tale: down through the Lake District, bisecting the two great cities of Manchester and Liverpool, charging through the heart of the Midlands before you join the M40 past Oxford, through the Thames Valley and on to the capital. The reality is considerably more prosaic. I am reminded of 1990s indie band Black Box Recorder's curious homage to arterial transport routes: "The English motorway system is beautiful and strange/It eliminates all diversions/It eliminates all emotions." Too right it does. Change is subtle even as the milometer ticks over, only discernible in the accents of the people serving coffee at service stations and the place names signed off into racing-green B-road anonymity.
London, which we reach in the early evening, shimmers after an unseasonably hot day, resetting its rhythms. It would make a fitting end point – and for the passengers and the rocking sheep it is – but for me there are still 100km to Hastings, where modern British history began and this trip ends.
There's something very satisfying about finishing a 16-hour drive at the coast with nowhere else to go. Look south across the English Channel and on a clear day you can make out the outline of the French coast. Or turn and look north, back the way we came in just a single day when we crossed the country fuelled by pointless ambition and gelatinous confectionery: over the ridge out of Hastings, past London, Birmingham, Manchester, Carlisle, Glasgow, through Skye and right back to Harris, where Kubrick found his Jupiter.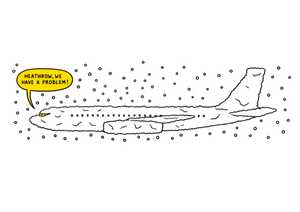 03- Four cities in a day
by Mark Vanhoenacker
Journey: Bilbao-London-Ankara-Istanbul
Mode of transport: Airbus
Length: 5,300km
Time taken: 13 hours
In the cockpit of our Airbus jet high over the Atlantic coast of France, en route from Bilbao to London, our thoughts turn briefly to the skies above Istanbul. Short-haul pilots fly multiple sectors in a given day. After touchdown at Heathrow, Mike (the captain I'm flying with) and I are scheduled to take a different aircraft on to Istanbul. It's in the quiet, cruise segment of one flight that we order the fuel for our next.
When you learn to fly you learn to think of spare fuel as both time and distance: time to hold above your destination or miles that can be used to reach other airports. Mike, as captain, can order as much as he thinks the weather warrants beyond the carefully calculated, legally mandated reserves, which is the main reason diversions are so rare. In 12 years of flying, only twice have I landed at an airport other than my destination.
Normally a fuel decision for Istanbul is easy. But today the forecast contains news of what's perhaps the last weather you would expect in such a famously sultry city: the characters SN – aviation code for snow – preceded by a + that means "heavy", a pairing that's more typically associated with Denver or Moscow. After some discussion and a careful look at the weather for nearby airports – Heraklion on Crete; Varna on Bulgaria's Black Sea coast; Ankara, the inland Turkish capital – Mike decides to increase the fuel order so that we could hold for a full 60 minutes above Istanbul and still reach any of those alternatives. Of course, a plane carrying more fuel is heavier and a heavier plane needs more fuel; in the strange calculus of the sky that every pilot learns, we must add still more fuel simply to carry that additional fuel.
The departure from Heathrow is uneventful, remarkable only for the slightly higher power setting and longer stretch of runway we use to cater for the additional weight. Istanbul was the longest leg I flew in those years. I enjoyed the sense of a journey that was momentous simply because it was longer and went to a place that, growing up in rural New England, I never dreamed I would someday see. It's thoughts like these, of the farthest journeys, that will lead me to switch to the 747 in years to come; for now, as a relatively new pilot, Istanbul is "long haul" to me and an exciting trip no matter the weather.
As we cross Europe under a starry winter night we have time for dinner. Every 20 minutes or so we receive a new weather report from Istanbul. The news is not good: the heavy snow has arrived earlier than forecast, accompanied by strong winds.
As we leave Bulgarian airspace we start our descent and enter the snow-making cloudscape that is churning above the entire Istanbul metropolitan region. We are soon instructed to level off again and take up a holding pattern. Planes that hold near Heathrow may level off at 10,000 or 9,000 feet; here we are told to hold at 25,000 feet, a clear indication of the queue that has built up beneath us. The runways need to be ploughed, we're told, and the visibility is still poor. "Delay undetermined," says the controller; a phrase no pilot likes to hear.
As planned, we have plenty of fuel for holding but we must consider the legal limits on our flying hours. If we divert now we might have the hours to come back to Istanbul when the storm has abated; if we wait too long we may be unable to do so, requiring us – and our customers – to stop for the night at our diversion. We contact colleagues on the ground in Istanbul and back in London; both advise us to divert to Ankara. A diversion "in country" can make it easier to assist customers once we land and anyway, a quick check of flight connections shows that Ankara is, in fact, the final destination of a number of our passengers. Ankara it is, Mike decides. I press a few buttons and send an electronic alert to London. Even before we leave the holding pattern, printouts from London appear in the cockpit with details of the ground-handling team that has already been activated in the Turkish capital.
I climb and turn the Airbus to take up the new route. Not long afterwards we land in Ankara where, despite the much higher elevation and the steep mountains that surround the airfield, only a cold rain is falling. We land, park and shut off the engines. Presently a rain-soaked member of the ground staff knocks on the forward door and greets his unexpected guests. He was at home when London rang him, he says; he has just driven in.
A little later, Istanbul reopens. Having checked our flying-hour limits and refuelled, we depart once more. Light snow is still falling as we make our approach and the runway has already whitened again after its most recent ploughing, but visibility is well within limits for a landing. As is often the case with flying and snow, the greatest challenge is on the ground. Each aircraft crawls along – well below the speed of a pedestrian – or stops, waiting for a plough to unveil the taxiways. It takes us nearly an hour to get from runway to gate.
At last we park, complete our paperwork and say farewell to our passengers. We board a bus that slides back and forth across the snowy and nearly deserted airport highway to our high-rise hotel on the seafront. From my room I can see the last flakes of the storm swirling against the smoky glass and the lights of ships waiting on the dark sea outside the Bosphorus, as if for a Byzantine berth or an imperial audience.
I change out of my uniform but it's a long time before I can sleep. I sit by the window and marvel at this busiest of days: Bilbao to London, then to the sky but not the ground of our destination; to Ankara; and at last to terra firma here in Istanbul. I am thinking how rare it is – to stand in each of these four cities on the same day, and to come to the last in such remarkable weather, to have descended through the silent snow to the ancient city it fell upon – and the scale of what aeroplanes make possible hits me as if for the first time.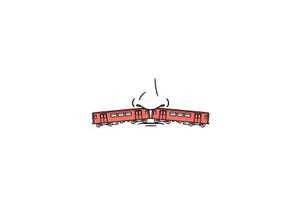 04- Revolution from below
By Owen Hatherley
Journey: Moscow metro
Mode of transport: train
One of the things every visitor to Moscow is informed about is the metro. Not because it's fast or extensive (though it is both) but because here, an underground transport system was treated more as a historical epic than a piece of civic infrastructure. From its opening 80 years ago in 1935 the Moscow metro was – in the words of Nikita Khrushchev, who oversaw its construction – "something supernatural". The departure halls are wide vaults, high and simple, with trains leaving from either side; the structure is clad in a dizzying variety of materials: porphyry, blue, red and yellow marble, black granite, chrome. And within that, propaganda artworks in majolica and mosaic depict the metro's construction. Nothing like it had been seen before.
Plenty like it would be seen afterwards though, and one of the untold stories of Soviet history is how many of these metro systems were built between the 1930s and the 1990s. All are still there, still running and almost always still combining cheapness and speed with monumental propaganda, generous spaces and opulent materials. After Moscow, St Petersburg, Kiev, Tbilisi, Baku, Kharkiv, Tashkent, Yerevan, Minsk, Nizhny Novgorod, Novosibirsk, Ekaterinburg and Dnipropetrovsk all received similar treatment, and "metrotrams" with a handful of underground halls each were built in Kryvyi Rih and Volgograd.
The rule was that a city of one million people would get a metro, funded by Moscow. But the figures could be massaged by enterprising politicians. In Yerevan, the Communist party leadership orchestrated traffic jams to show the visiting transport ministry that a metro was urgently needed, one million residents or not. As a result, many provincial Russian and Ukrainian cities have better public transport than larger cities in western Europe.
The Soviet metro is at its peak in Moscow's Ring Line or Line 1 of the St Petersburg metro, both built in the early 1950s. Each is stupefyingly decorative, with narrative artwork telling heroic stories from Russian and Soviet history, or themed around industry or revolution. After 1956, post-Stalin restrictions on "architectural excess" meant resources went into housing rather than palatial metros; the result can be seen in the Tbilisi and Kiev metros, opened in the 1960s, with lush materials and generous spaces but lacking propaganda paraphernalia.
Then, in the 1970s and 1980s, metro architecture shifted back to glorious excess: the strange baroque futurism of the Kharkiv metro or the Islamo-Constructivism of the Baku and Tashkent metros are evidence of that. Later lines in other cities followed suit, so Line 2 of the Tbilisi metro features remarkable mosaics, such as the shimmering images of sport and science in the Technical University station. Even closed cities that barred foreigners, such as Nizhny Novgorod (then known as Gorky), opened lines in the 1980s whose elegance make the Paris metro or the New York subway look more public toilet than public infrastructure. This all came to an end with the Soviet collapse in 1991 and cities such as Riga, Odessa and Omsk would only ever see their metros as blueprints and artists' impressions.
The popularity of Soviet metro aesthetic, however, lives on. Contemporary systems in the former Soviet sphere emulate the Stalinist "high style". The recently opened metros in Kazan and Almaty, or extensions in Moscow and Kiev, follow the original blueprint of high marble halls, even if in a slightly pastiche form. The political content of the originals is still controversial, of course. A botched renovation project in Tbilisi has seen stations denuded of their original artworks, with priceless mosaics replaced with banal Trespa. Something similar might happen to Kiev or Kharkiv, given that many stations break the recent ban on communist symbols. These "palaces of the people'" should be visited while they still exist and before their sculptural reliefs are covered with adverts for banks.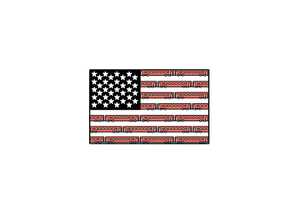 05- Capital investment
By Sasha Issenberg
Journey: New York to Washington
Mode of transport: train
Length: 364km
Time taken: three to four hours
The question of how to travel between Washington and New York is a subject of perpetual discussion for members of the US's political and media classes. A range of high-end choices has made the "Acela Corridor", named after Amtrak's high-speed rail route, an oddly democratised place within the American elite. Here, lowly television producers and policy advisers can end up mixing with Cabinet secretaries and ceos who would likely use private jets or luxury suvs to move between other pairs of US cities. The country's capital and its economic powerhouse are close enough to one another – closer than Ankara to Istanbul, Berlin to Frankfurt or Beijing to Shanghai – to make a round-trip in a day plausible not only by air but by rail too.
From the inaugural run of the Pennsylvania Railroad's Congressional Limited Express in 1885 it has been possible to make this journey in three to four hours. As highways replaced railways in other parts of the US, the Eastern Seaboard remained train country. Amtrak now runs dozens of services a day through the swamps of northern New Jersey and the depressed industrial areas of Baltimore and Philadelphia, with little in the way of charming scenery on offer from its windows. It is the only stretch Amtrak owns outright – instead of leasing from freight carriers – but the operator doesn't even bother to include it in its route guides for Northeast Corridor trains.
Nonetheless, at peak hours many of them have barely an empty seat, making this the only part of the country's inter-city passenger-rail network that pays for itself from fare revenue. The route's popularity was boosted with the introduction of the high-speed Acela Express in 2000, which shortened the journey to under three hours. Amtrak's older Northeast Regional, slower and with more stops, was relegated to serve as "the poor people's train" – as Democratic National Committee chairman Ed Rendell once quipped to a traveller waiting for it as he headed off to board the Acela.
For a time, it looked as if city-to-city rail had really hit the buffers. Starting in 1961, Eastern Airlines began running a new type of flight between New York and Washington. The shuttle service offered hourly departures, set pricing, a guaranteed seat and no need to reserve a specific itinerary: if one aircraft filled up at departure time, Eastern would roll out a back-up for even a single overflow passenger. Other airlines developed competing products, crowding East Coast airspace with New York Air, the USAir Shuttle and (naturally) the Trump Shuttle. "Imagine life without us," teased an Eastern Air Shuttle ad in the early 1980s.
But as train rides have shortened, trips by air have grown longer and more arduous thanks to post-September 11 security hassles. Air traffic has declined and inexpensive coaches have moved into the market. Chinatown companies, initially making illicit street-corner pick-ups, have now been joined by global brand Megabus and Greyhound-owned Boltbus.
When east-coasters say they are a train person or a plane person, they are expressing personal taste in an era of standardised, joyless travel. Is it worth removing your socks and belt and measuring your liquids to cut your travel time? Do you prefer some uninterrupted time to work, along with a mobile-phone signal and no need to switch off your computer at either end of the trip? Do you like to disembark in the heart of the city? For your correspondent, there's no debate: stepping off a train downtown will beat arriving on the tarmac at a city's margins every time.