Cities / San Sebastián
Artistic Merit
Sophie Grove reporting from San Sebastián: This city is a Basque beauty but has a troubled past that has left bullet holes in buildings. But through food, theatre and a bit of beach life, a new, happier and reconciled place is emerging. photographer Salva López
Population: 186,000
City motto: 'Earned by fidelity, nobility and loyalty'
Climate: Average summer temperature of 15c
Residents: Known as Donostiarras
City emblem: A boat in full sail
In the gloaming of a summer evening, a group of barefooted, wetsuit-clad figures make their way along the stone pavements of San Sebastián's Okendo Plaza, over the art deco Zurriola Bridge that crosses the city's wide Urumea River and to the beach. There, businessmen elbow to elbow with tourists and off-duty sous chefs bob like seals in the full force of the Bay of Biscay. "I surf twice a day, at lunchtime and at sunset," says Xabi Zirikiain, a former engineer who co-founded clothing brand Loreak Mendian in the nearby fishing harbour in 1995. "Everything we do is inspired by the sea, by the surf, by Basque culture and by music. Bilbao is the home of steel and rock'and'roll and San Sebastián of pop." This city (known as Donostia in the Basque language) of just under 200,000 is an affluent corner of Spain, a resort surrounded by a network of businesses such as jet-engine makers and skateboard factories. The mood in town is distinctly off-duty: on the city's La Concha Bay, tanned locals dip in the green waters while ladies with terriers sun themselves on double-sided benches in Alderdi Eder Park. We join them, swimming out to a white wooden raft that floats next to the Isla de Santa Clara.
The city's belle époque infrastructure is well used: a carousel twirls on the seafront and La Perla spa, the ornate fin-de-siècle pavilion, offers thalassotherapy using the very waters that have made this city famous. "In the mid-19th century, Spain's Queen Isabella came here on doctor's orders to bathe," says local historian Javier Sada, who meets us outside the town hall, housed in a former grand casino. "Because of her, members of the government, courtiers, diplomats: they all came here. These buildings – the tennis courts, the hippodrome, the villas – were created for them."
In many ways, the city's abundance of whitewashed stuccoed mansions – the architecture of leisure – belies a complex identity. The bloody events of the Civil War are still etched onto San Sebastián's psyche; bullet holes from this period still pockmark some of the grand façades that line the Urumea River. "The war here lasted just three months, from July to September," says Sado, who explains the events of 1936 when Franco's troops defeated leftist Republicans in a brutal battle for the town. "General Franco celebrated victory here with many fiestas but at the same time half of the population had fled. Others, including the mayor, were executed. Superficially it was a good life but the prisons were full."
Franco came on holiday to San Sebastián every summer for 35 years until his death in 1975. As he enjoyed the waters of La Concha, his regime set about suppressing the local Basque language, imposing a Castilian conservative agenda (bikinis, for instance, were banned on the beach). The city continued to have a glamorous reputation; San Sebastián International Film Festival was founded in 1953 and drew big names from the silver screen. At the same time, in the old city – a close grid of tall stone houses and 18th-century churches – clandestine Basque lessons were held and traditions upheld. Here, locals bet on Basque sports such as grass-thrashing or tug of war and dozens of men-only "gastronomic" clubs sang Basque folk songs and served cider. (Today, San Sebastián has one of the highest rates of Basque speakers in the region and a third of the population has been deemed bilingual.)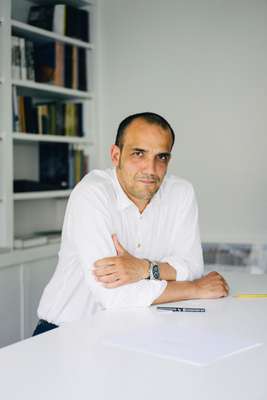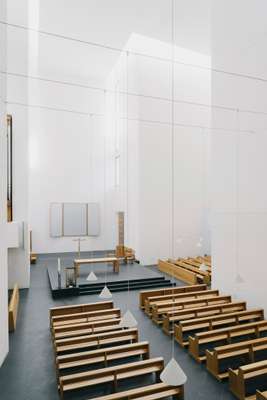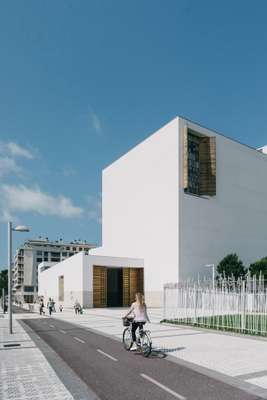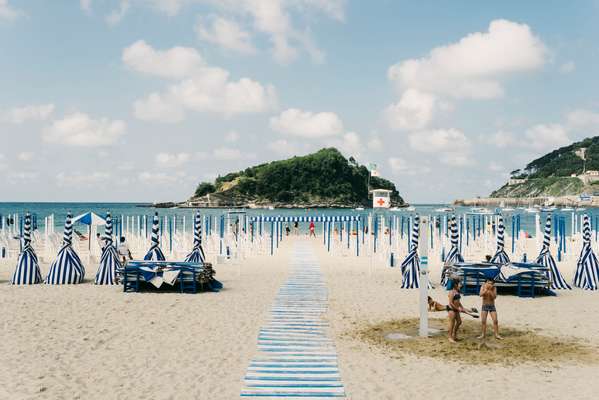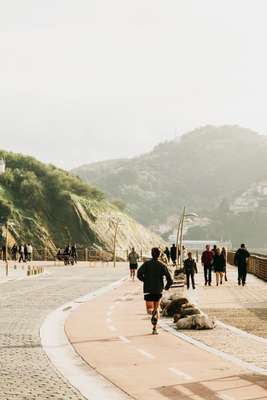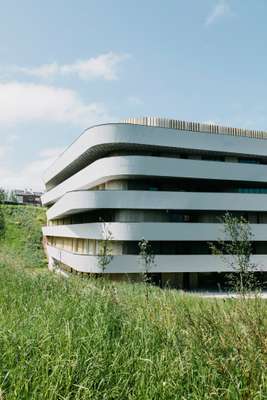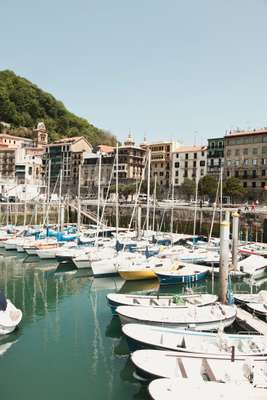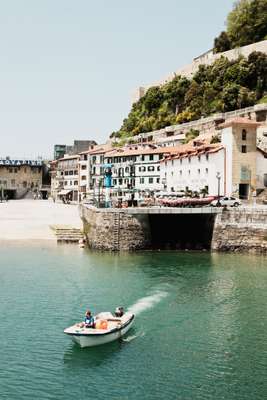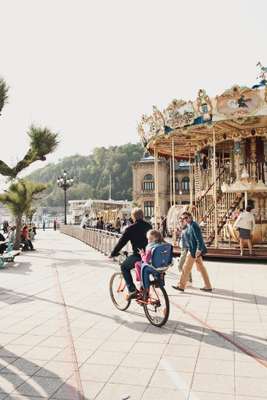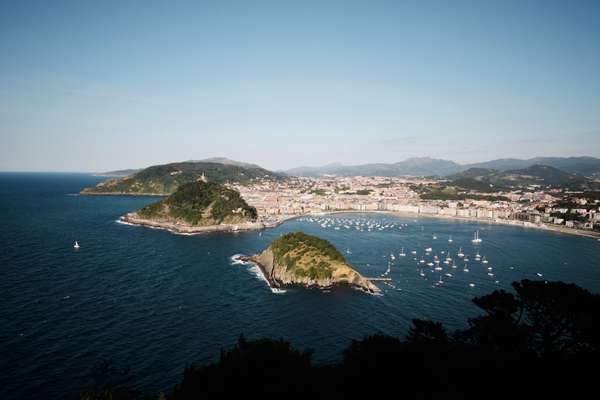 Yet alongside this resistance, radical ideologies were developing. In the 1960s the group known as Euskadi Ta Askatasuna (Eta), whose name translates as Basque Homeland and Freedom, began its terror campaign. San Sebastián and its inhabitants became targets. In 1978, a few years after Franco's death, a new era began for the region; a constitution facilitated by King Juan Carlos created an autonomous Basque community comprising the three provinces of Guipúzcoa, Álava and Vizcaya, with a Basque parliament 80km inland at Vitoria-Gasteiz. Yet the conflict intensified. In total Eta claimed 96 lives in San Sebastián alone. As late as 2001, Santiago Oleaga, the financial director of the newspaper El Diario Vasco was assassinated in the city.
"I remember the time this street was a rebel area," says young music producer Iñigo Elosegui Astrain, who points down Juan de Bilbao Street in the city's Old Town where bars and cafés teem with tourists eating cocina en miniatura or pintxos: Basque tapas. "Juan de Bilbao used to be filled with flags, Eta propaganda and hardliners. So much has changed."
Eta declared a permanent ceasefire in 2011. After years of violence, the group had been weakened by a string of arrests targeting its leaders and waning support from fellow nationalists who opposed its tactics. The cessation of arms has stuck. Yet in many ways San Sebastián is a post-conflict city still coming to terms with its wounds. Its citizens are reluctant to discuss the effects of terror, not through fear but fatigue. "For the moment hardly anyone wants to talk about what happened; terrorism and violence are still a kind of taboo," says Pablo García Astrain, a young architect and recently elected Socialist party councillor who greets us in the 1970s-era panelled meeting room of his practice. His father was a prominent politician in the 1980s and he describes being dropped off at school with a complement of bodyguards as well as coming home to see death threats daubed on the wall of the foyer. "My generation grew up with Eta, with violence – it was omnipresent. We have been living with our abusers for so long there is a tendency to forgive them or simply to forget the damage. We must take a break and then we must discuss the past. Basque society won't be able to live happily until this happens. San Sebastián is tired – not broken, just exhausted. Our focus on a picture-perfect belle époque identity will not solve this."
Astrain insists that the Basque independence struggle has never been black and white; it has none of the religious or socio-economic clarity of, say, Belfast or Beirut. Its path to peace was driven by the demands of the Basque people, who condemned the violence. In 1997, thousands turned out on the seafront to protest the killing of 29-year-old councillor Miguel Ángel Blanco. Astrain reflects that it is culture – and music – that helped to usher in peace. "I remember a turning point in 2002," he recalls. "I went to a concert in the Old Town, on Juan de Bilbao Street, and I saw these fierce independentistas listening to sophisticated music, some ska and electronica fusion. It was like that saying: music calms the savage beasts."
San Sebastián's huge cultural offering is providing a nuanced path to reconciliation. Next year the city will be the European Capital of Culture with three themes of peace, life and voices. The play Antzerki-foruma: Eta hik zer? will present archetypes of the region's conflict (the father of someone in prison for terrorism; a former militant; a bereaved wife) and then ask the audience to decide where the narrative goes. Another touring work will touch on the subject of minority languages across Atlantic Europe. Others, such as an alfresco dinner-party staging of Shakespeare's A Midsummer Night's Dream are designed in collaboration with chefs to celebrate and get people talking. "Our aim is to contribute to a better coexistence through culture," says Fernando Álvarez, the festival's director of communication. "We hope we're going to get a more integrated society. Bilbao used 'hardware' [the Guggenheim Museum] to transform its identity; this project will use 'software': culture."
San Sebastián has embraced some bold architectural projects but with varying degrees of success. Rafael Moneo's angular Kursaal Congress Centre (known locally as The Cubes) was built in place of a casino on Zurriola Beach in 1999 and the historic food market is now a mall. Moneo's most recent work in the city is the subtle and beautiful Iglesia de Iesu, next to a Memory Park in the new neighbourhood of Riberas de Loiola. Father Jesús Mari shows us around the vaulted white space where modernist oak pews are the only furniture. "Moneo considered this project to be pure architecture," he says as he points out a tapestry by the Basque sculptor Eduardo Chillida. "It is a community church but also a silent island in the noise of the city."
The advent of peace has instilled confidence in investors and tourists. San Sebastián has regained its gloss; bikes zip along red cycle paths and children play in the road while their parents eat lunch (the happy effect of intense and imaginative traffic-control measures that make this city a dream for those not on wheels). Property prices are high. In 2011 the Hotel Maria Cristina (a turreted sandstone edifice built by the city in tandem with the Princess Eugenia Theatre in 1912) spent €22m to restore the city's landmark to its former glory.
Every autumn the hotel hosts the junkets of the annual film festival and its guests. "It's the only eight days of the year when we run a red carpet across the square and to the theatre," says general manager Stijn Oyen, who meets us for coffee in the panelled wing where 19th-century portraits of coiffured aristocrats line the walls. "It is one of the least commercialised film festivals; it is about art and pure, classic glamour. We're planning a grand gala dinner on the second evening to build on this spirit."
San Sebastián's success lies in its sophisticated reinvention of its history; both its belle époque grandeur and its Basque culture. The city now has a clutch of Michelin stars (among the highest number per capita in the world), a success driven by the pairing of cosmopolitan concepts with classic cooking and fresh ingredients. "When wealthy families came for the summer they would often bring their cook from Paris or Madrid and hire local help," says Gabriella Ranelli, who shows us around the newly built Basque Culinary Centre where she teaches on a four-year bachelor's programme for aspiring chefs. "Of course, they brought their sauces and soufflés with them and transferred that knowledge to local kitchens." San Sebastián's challenge is to save its authentic character from the homogenising effects of tourism. So far the city has caught the eye of various well-heeled food aficionados (there are no direct budget flights) yet the example of Barcelona's overcrowding is often cited during our interviews. "We don't want to die from success," says Loreak Mendian's co-founder Xabi Zirikiain.
The city's future depends on being able to tackle some pressing issues in an accessible way. "We want to bring surf culture into the theatre," says Sancho Rodriguez, founder and director of the annual Surfilmfestibal that tackles themes such as urban development and pollution during a programme of films screened in the historic Teatro Principal. "We're staging a 'Surf Collapse' event on Zurriola Beach," he says. "We know we have an overcrowding problem that creates a lot of stress in the water so we're going to tackle it with a kind of installation; hundreds of people will surf a wave at the same time. We can laugh about the problem, yes, but we can also discuss what to do."
For all its complexities, San Sebastián is taking a bold, cheerful approach to reconciliation. The city's discreet and cautious mending process is taking place in its theatres, art galleries, music clubs and on its beaches. "Surfing is a metaphor for coexistence," adds Rodriguez's colleague, Angela Zozaya. "Everyone is equal in the water. It's always been the case."