Cities / Anchorage
Call of the wild
Tomos Lewis reporting from Anchorage: Set among breathtaking natural scenery, Alaska's largest city is witnessing the emergence of an exciting culture of enterprise and innovation.
Population: 300,950
Hours of daylight: 22 on summer solstice
Highest mountain: Mount McKinley, North America's tallest peak
Green space: Anchorage has 223 public parks
Most charming roadside coffee hut: Caffé D'arte, Boniface Highway
A young man is having his hair cut at Bunn's Barber Shop on 4th Avenue in downtown Anchorage. "People come to Anchorage for one of three reasons," he says as the barber skims his head with a razor. "A vacation, work, or you're running away from something." Anchorage, Alaska's largest city, has been a place of discovery, opportunity and escape since it was founded a century ago. Established as a tented city for the construction of the Alaska Railroad, today it is a grid of highways; its downtown cityscape is a collection of boxy skyscrapers set against stunning natural backdrops. The Chugach Mountains stretch up from the east and to the west are the waters of Cook Inlet.
"I've been here for a while," says Julie Decker, director of the Anchorage Museum, Alaska's key cultural outpost. "I've witnessed things boil up and things boil down," she adds, referring to the ebb and flow of the oil and gas industries on which Alaska relies so heavily. "Sometimes we lament that we're in this endless cycle but sometimes it's fascinating."
The term "boom and bust" could have been coined for Anchorage. Home to some 300,000 people – nearly two thirds of the population of Alaska – the city grew from, and was then held hostage to, the fortunes of first the gold rush in the 19th century then the oil and gas industries, after the discovery of these natural resources in the 1960s. There are hints, however, that the end of the most recent boom is near.
At Anchorage city hall, mayor Dan Sullivan takes a sip of his morning coffee. "Anchorage is in pretty good shape," he says, pointing to the year-on-year surplus he runs from the $25m (€22m) budget deficit he inherited on taking office. "But it is a bittersweet feeling," he adds, conceding that the effects of falling oil prices that have created gridlock over the state budget in the capital Juneau will likely "ripple into Anchorage too".
Those ripples have yet to reach the shores of Lake Hood, the busiest seaplane base in the world. "Being in Alaska, there's always that optimism," says Todd Rust at the headquarters of Rust's Flying Service, the seaplane company founded by his father in 1964. "You can dream of something and you can do it. There's just that kind of spirit up here.
"Our fortunes come and go with the tourism cycles but the national economy is up and I think we're going to have a good year," adds Rust. About two million people came to the state last year, spending more than $1.5bn (€1.3bn) and injecting almost $3bn (€2.65bn) more into the city's finances, making the tourism sector a pillar of the Anchorage economy.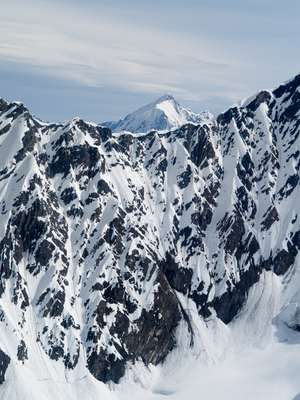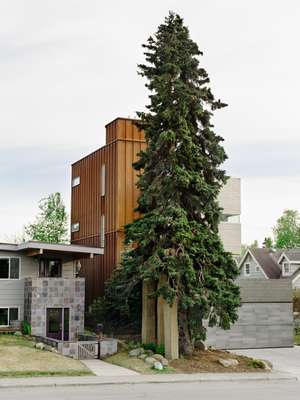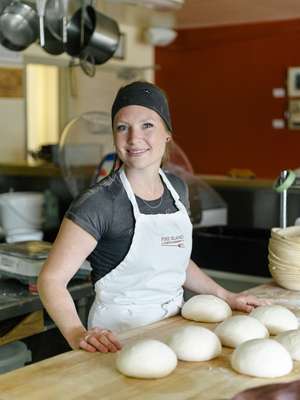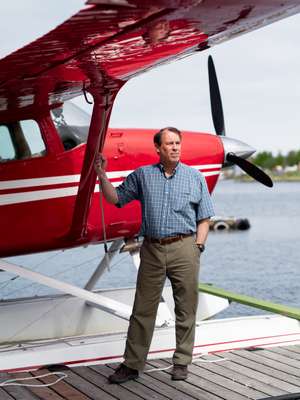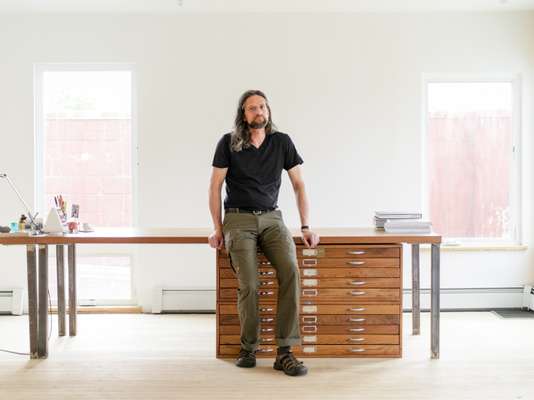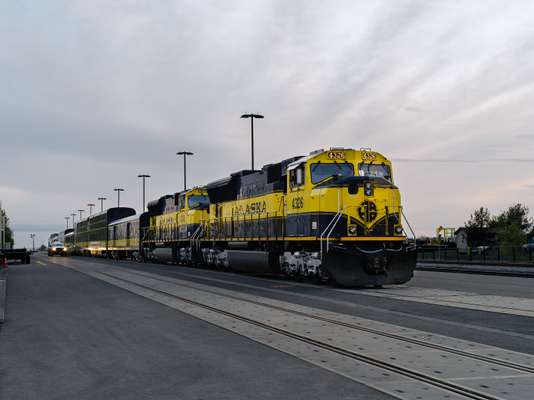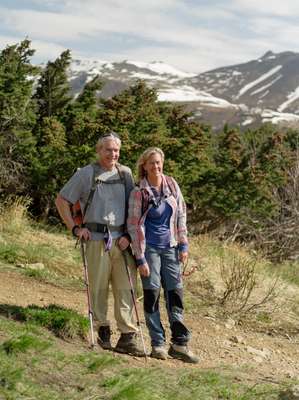 But tourism alone is not enough. Small independent businesses have marked Anchorage as a place where entrepreneurial ideas can thrive argues Lynn Klassert, a director at the Anchorage Small Business Development Center. "The folks here are very resourceful, they're very innovative," he says. For small businesses the rate of success is greater than anywhere in the "lower 48", the affectionate Alaskan shorthand for the continental US. The relative youth of the state – Alaska became the 49th state on 3 January 1959 – is an advantage: "We don't have everything here yet so there are opportunities that arise for entrepreneurs and small-business owners."
Despite the uncertainty about Alaska's immediate economic future, Anchorage is proving to be fertile ground for those wanting to set up their own firms. "There's a lot of growing pains and a lot of learning curves," says Curtis Wright, co-owner of Alaskan Sweet Things, a family-run confectionery company that claims to produce the only glacier-water toffee anywhere in the world. "He's the dreamer," Jeannie Val-Wright, co-owner of the company established last year, says of her husband Curtis, as her son tips popcorn into a tray in the cooking room. "We have a lot of plans for the company," adds Curtis.
Independent retailers have long been a staple of the Anchorage economy. But international trade has also found a comfortable home here through the gateway of the Ted Stevens Anchorage International Airport, one of the busiest air cargo hubs in the world.
"Our goal is to be that Nascar pit-stop in the race between Asia and North America," says the airport's director John Parrott; 747s are routinely serviced within two hours on the tarmac and within one hour for premium clients. Situated only nine and a half hours from much of the developed world, Anchorage is ideally located to serve routes from almost anywhere. Its local impact is also profound: the airport directly or indirectly employs one in 10 people.
Facilities such as Ted Stevens International have helped make Anchorage one of the most diverse places in the US; some 90 languages are spoken in the public school system, according to city hall. "People roll up their sleeves and pitch in and help out here," says Bede Trantina, FM program director at Alaska Public Media (akpm). "People like to be neighbours here."
Since it was founded in 1975, akpm's role as the voice of the state has arguably been more keenly felt than its National Public Radio counterparts elsewhere in the US. The remoteness of many of Alaska's communities means the well-worn template of public radio and television are still a crucial part of life. "We're still using a microphone and we're still recording people's stories," Trantina says. "I don't think that is ever going to change."
Anchorage itself, however, is undoubtedly a city that is in quiet transition. "It's about community," says Rachel Saul. She is the manager of the Fire Island Rustic Bake House; she co-owns it with her parents, who in turn founded it about six and a half years ago. "It's all about getting people out of their cars and onto the streets so that we start to have a far more interactive community."
Zoning legislation from the 1970s segregated Anchorage into commercial and residential areas, creating neighbourhoods largely free of grocery stores, cafés and corner shops. The essentials of city life were accessible only by car. In 2013 the laws were changed, paving the way for companies such as Fire Island to reinvigorate previously single-use areas. "We feel that we're a meeting spot," says Saul, revealing a wheat sheaf tattooed on her right arm. "We are able to foster a relationship with the customer that creates a dialogue."
Alaskans also attach a huge social significance to the consumption of their drink of choice: coffee. At an intersection to the north of Anchorage, Loral Otto manages a red-and-white drive-through coffee hut, one of many along the city's highways. "We have truck drivers, we have soccer moms who have just dropped their kids off at school; everyone comes here," says Keira Larochelle, a barista at the coffee hut: "We know tonnes of things about tonnes of different people." "Lots of little secrets," Otto adds. "We're like bartenders but without the alcohol." In 2011 the city was named the second-most caffeinated place in the US.
Questions about the quality of life for those who call Anchorage home usually return to one thing: its setting. "Golden shadows, dazzling peaks, fairy tracery of branches against the blue summer sea," American painter Rockwell Kent wrote in his diary Wilderness: A Journal of Quiet Adventure in Alaska on 19 December 1918. "It was a day to live," he noted, "and work could be forgotten."
It is a sentiment that still resonates. "It's hard to live here if you don't like nature," says German architect Petra Sattler-Smith, who moved to Anchorage in 1996. "There is no real cultural background but the opportunities in Alaska are tremendous. You can draw a lot from what surrounds you." And there is perhaps no greater testament to the Alaskan landscape than the annual Iditarod husky race. The course stretches 700km north from Anchorage to Nome and was first run in an attempt to get the diphtheria vaccine to Nome in 1925.
"To me the Iditarod is a celebration of the culture of our state," husky racer Dee Dee Jonrowe says, as one of her retired huskies, Omnistar, gazes up from her lap. "It's Omnistar and me against the storm." In 2003 she joined the starting line-up in Anchorage just three weeks after completing a cycle of chemotherapy for breast cancer. "Yes it's a competition, yes it's a race," she says. "But it's also a very special tribute to the people that first inhabited Alaska."
The 2015 Iditarod took its toll: she almost lost the use of her right hand to frostbite. "It was a reality check," she says of the minus 55c conditions. "But it doesn't take away the thrill. The most important thing is that I represent the people of Alaska and they can be proud." In downtown Anchorage, the "break-up" – the term Alaskans use for the transition from winter to spring – is underway. The sky is clear and the pavements are filling with vendors of that Anchorage staple: reindeer hotdog. "Anchorage is the place to be," says 19-year-old Aidan Aldward, squirting mustard across a freshly grilled reindeer dog. "I love it. A lot of people come up here just to escape but that keeps it interesting."
Despite a lingering sense that economic shadows might darken in the near future there is still much to be optimistic about. "It's a love story," says German architect Klaus Mayer of his adopted home. "Anchorage is finally moving off the oil industry and diversifying more. I see a great future." "We're still just a small city and we're still just a big town," says radio broadcaster Bede Trantina. Whatever the city's future might be, she adds, Anchorage will continue as a haven for those looking for work, for a holiday or just wanting to run away.