Design and travel. Retail / Global
Counter culture
Finding the best new retailers in town can be a challenge even if you're a local. So we've scoured the backstreets and boulevards for the best shops in which to enjoy a summer spree. Here's our edit of 10 fashion-forward finds from Munich to Minnesota.
01- Log Road Daikanyama, Tokyo
Track change
It is inevitable that the Log Road development in Daikanyama has drawn comparisons to New York's High Line. Both were once used as elevated railway track; both have been transformed into an oasis of greenery and public space. But Log Road Daikanyama, developed by railway operator Tokyu on Tokyo's west side, is smaller in scale: a narrow, 220-metre-long pathway that's lined with grasses and trees and curves past buildings of unvarnished wooden planks housing deli-bakery Garden House Crafts, fashion retailer Fred Segal, a food truck, Camden's Blue Star Donuts and beverage maker Kirin's craft brewpub, Spring Valley Brewery Tokyo.
Tokyu recruited Masato Sekiguchi, founder and ceo of design firm Think Green Produce, to draw up a plan for the site. Sekiguchi proposed a low-rise commercial complex that would double as a public gathering space and called on architect Shin Ohori of General Design and greenery specialist Taichi Saito of Daishizen. "A railway links communities but the tracks that were here had divided this neighbourhood. We wanted to find a way to reconnect these areas," says Sekiguchi, whose company Think Green Produce runs Garden House Crafts.
02- Les Galeries Valence, Lyon
Local benefit
At a time when department stores are closing their regional outposts, one such retail offering has reopened in Valence, near Lyon, thanks to owner Gilles Deves. He undertook a lengthy renovation of the site, which opened last December. The department store features a few art deco flourishes. The ground and first floor are dedicated to traditional retail; the second floor is a 120-seat restaurant with terrace; and the top floor has been converted into a large gym with views of the town's grand Boulevards. Deves already has plans of replicating his ambitious new opening elsewhere in Provence.
03- Supply & Advise, Miami
State of independence
After three years of operating as a pop-up, New Yorker Jonathan Eyal decided to set up the permanent location of his multibrand menswear shop Supply & Advise in downtown Miami this May (a welcome decision in a city with a dearth of decent independent retailers).
"I wasn't able to find a single dedicated store that sold a style that was practical, classic and interesting," says Eyal, who chose the area for its architectural character and walkability. Alden shoes line the wooden shelves and the clothing racks carry wardrobe staples from brands such as Gitman Vintage, Engineered Garments and tie specialist Drake's. Meanwhile, accessories including wallets and key rings by Floridian leather firm Makr can be found in the glass display cases. Eyal is also working on rolling out a barber shop on the second floor, due to open in late summer.
04- Bean Store, Munich
On the pulse
"The Bean Store will become a place where fashion, art, photography, sculpture and literature all blend together," says founder Laura Bohnenberger (pictured), who opened her newest venture in May. The shop offers premium women's and children's fashion and accessories from up-and-coming German brands, as well as established international names that include the likes of Acne, Comme des Garçons, Carven, Brosbi and Jo Gordon knitwear.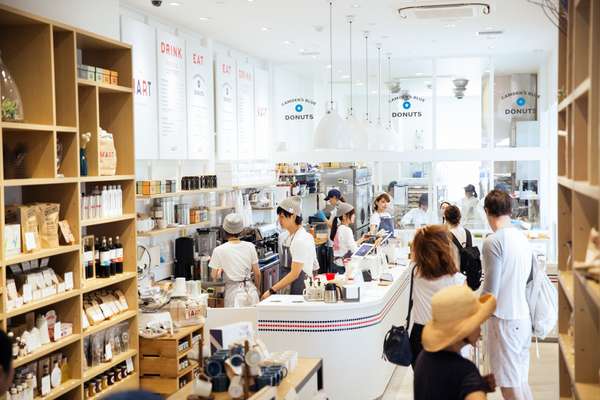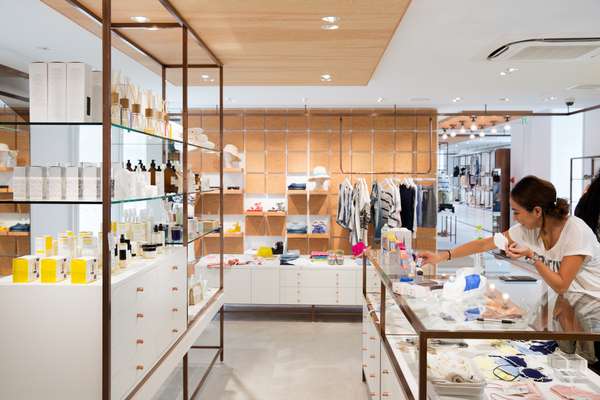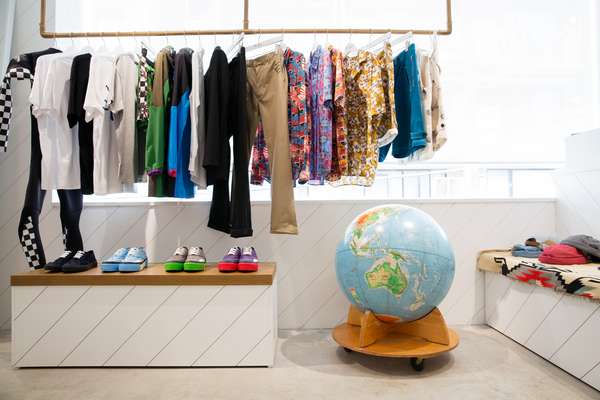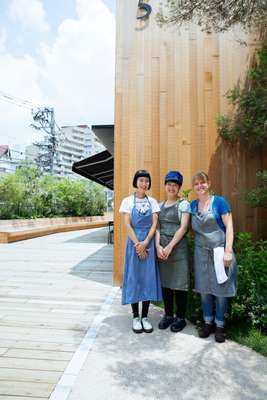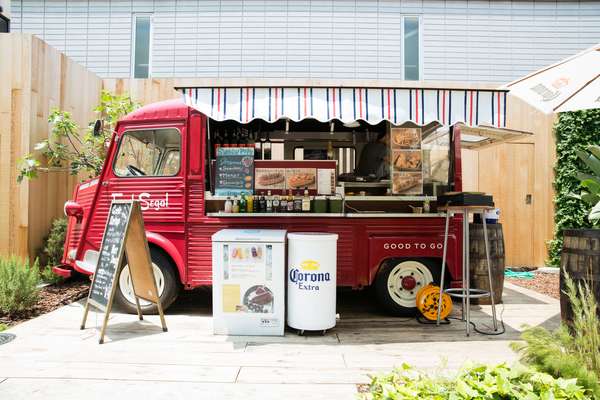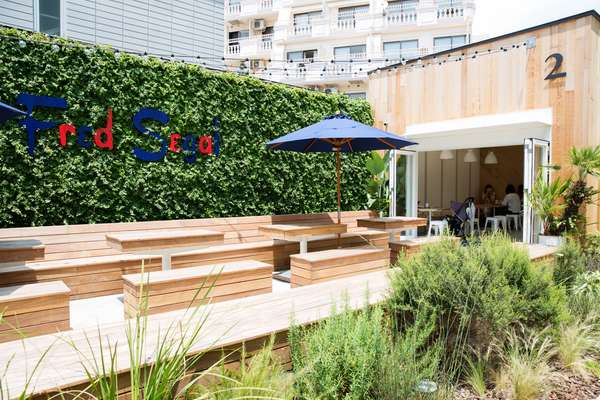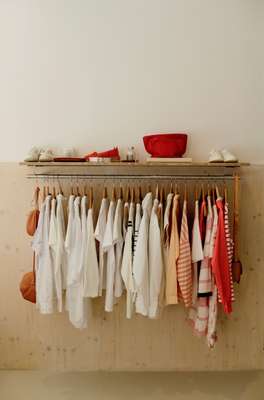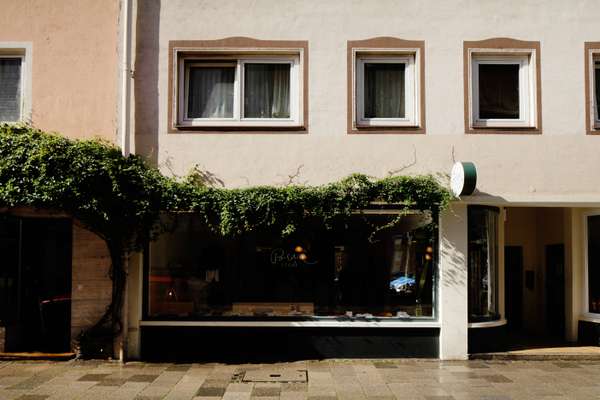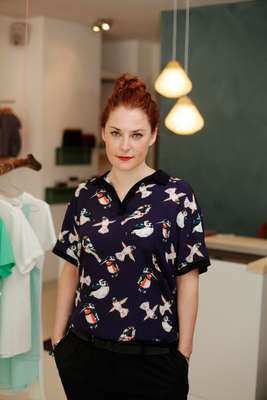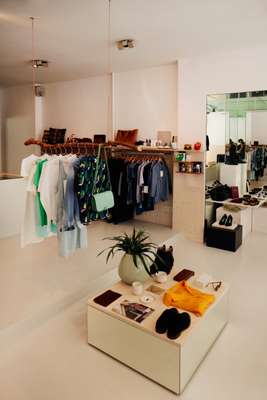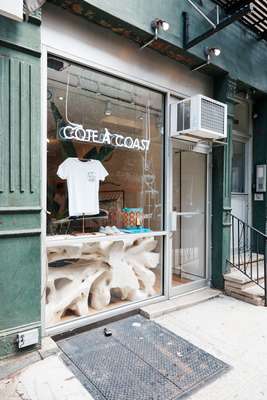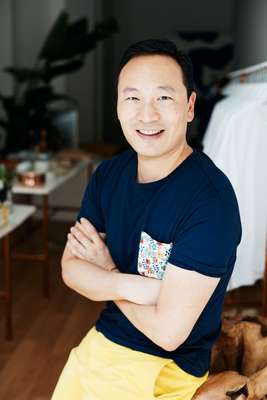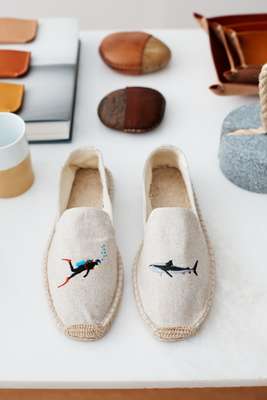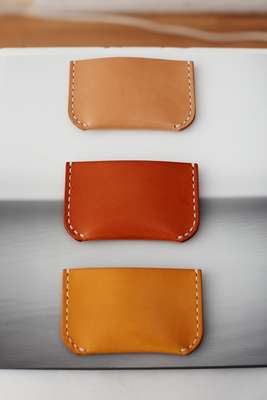 Bohnenberger (nicknamed "Bean", no less) will also be launching her own ring and table in collaboration with Munich-based Cocii, shrn and Diaz & Weitz respectively. She also recently launched her first range of Little Beans children's rattles. "I am constantly on the look-out for products that do not disappear or fall out of fashion after one season but are timeless and reliable," she says.
The Maren Weitz-designed space, which was formerly home to the Sprout Store, will also set the stage for cultural events, readings and exhibitions. One of the first examples of the latter will be the upcoming showcase of Wolf Gärtner's photography.
05- Mühlbauer, Vienna
Head space
Since he took over his family's firm in 2001, Klaus Mühlbauer has used his education in economics and millinery to get people excited about hats again. The company's straw porkpies, twisty turbans and colourful crumpled loden quickly became cult favourites.
Mühlbauer has expanded his reach beyond Austria; Japan is his biggest market. Back home the success of the flagship Viennese store meant he was itching for a new venue; in April he opened it in Vienna's seventh district. The new space matches the area's easygoing feel; the oak entrance is original and high shelving shows hats in all their splendour.
06- Brightwater Clothing, Excelsior, Minnesota
Out of the closet
Situated by the shores of Lake Minnetonka in Excelsior, Minnesota, Brightwater stocks smart essentials for the discerning outdoorsman.
"I would rather sell one piece of clothing that customers reach for all the time than five that they would flip past in their closets," says owner Bill Damberg. The Minnesota native chooses products from trusted brands for his shop on Water Street, including classic shirts from Pennsylvania's Gitman Bros and knitwear from Dale of Norway, as well as Minnesota's own BoatHouse Bags made out of recycled sails and Red Wing boots.
07- A Kind of Guise, Berlin
Made in Germany
"Our aim is to produce high-quality garments and products," says Yasar Ceviker, co-founder and creative director of the 2009-founded Munich-based brand A Kind of Guise (akog), which opened its first Berlin flagship store in July. Each and every one of its pieces, from knitwear to bags and shoes, is handmade in Germany.
The new space in Mitte was designed by the owners, with furniture by Stattmann Neue Moebel to give akog's collection of men's and womenswear a worthy showroom. "The design aesthetic is more or less timeless," says Ceviker. "Our focus is on the quality of the clothing and materials."
08- Uman, Milan
A kind of blue
The latest addition to Milan's menswear haven Via Gesù, the Uman boutique is a shrine to sartorial civility. Conceived by Umberto Angeloni, ceo of menswear brand Caruso, Uman has rethought traditional tailoring by updating outdated sizing charts for men's suits to create a more modern silhouette – some 3,500 athletic males were scanned to create the new standard.
Uman's ready-to-wear collection (made-to-measure is also available) boasts an impressive selection of clothes in a thousand shades of blue, the label's signature colour. Pieces range from dinner suits and three-button wool suits to a selection of smart leisure attire that includes a contemporary Tyrolean trachten cashmere coat and a Polynesian jacquard jacket-shirt made from both linen and silk. The shop itself is finished with black Chinese marble flooring and metallic Jean Prouvé-inspired armoires.
09- Les Bains, Paris
Room service
Well known as a 1980s Parisian nightlife hub, the Rue du Bourg l'Abbé reawoke after decades of slumber when the Les Bains hotel opened. Owner Jean-Pierre Marois transformed the institution into a five-star hotel. In addition to his hospitality work, Marois has added a newly opened retail venture to the Les Bains repertoire. As well as offering guests the chance to buy exclusive products manufactured for the hotel (which is opposite the new space) the shop sells design pieces, music, fashion and there's a vintage range mooted for the future, the pick of which is the Les Bains bathrobe made by Descamps.
10- Côte à Coast, New York
Sea change
California native David Wu spent the past decade dreaming of opening his own shop. After years working in analytics for fashion brands, Wu launched Côte à Coast this May. Nestled on a quiet street in Manhattan's upmarket Nolita neighbourhood, this petite and impeccable space is stocked with hard-to-find home accessories, small leather goods and its in-house line of Supima cotton T-shirts.
"With Côte à Coast, I want to provide a uniquely well-rounded retail experience inspired by the creative cultures of California, New York and the Mediterranean," says Wu.
His minimal, inviting slice of Nolita draws on a seaside aesthetic. "The goal was to create a beach-inspired sanctuary in the middle of the city that offers customers an escape, and a fresh point of view," he says.