Cites / Sapporo
In the swim of things
Andrew Tuck reporting from Sapporo: With its drip-filter coffee, myriad craft shops and quality fishing scene, Hokkaido's capital reels you in with a laidback lifestyle and a strong stroke of creativity.
Population: 1.9 million
Lowest winter temperature: minus 12.2c
Cumulative winter snowfall: 597cm
City bird emblem: Cuckoo
City tree: Lilac (they have a lot)
Look at a map of Japan and you'll see that Hokkaido is the big island right up there in the far north of the country. It's the one that, apposite for being home to a vast fishing industry, looks a bit like a stingray. And on that fish's wiggly tail is the prefecture's capital: Sapporo. You may know of Sapporo, a city of almost two million people, for its beer brand, Snow Festival or because it once hosted the Winter Olympics. But the Sapporo of today is about more than big events. It's also a city of drip-filter coffee, the great outdoors, found and fixed-up furniture and small bars with retro sound systems. It's a place of agriculture, fishing and hunting. Outsiders who choose to settle here come for the lifestyle; not to get rich quick. It's laidback. People like to make stuff (you'll never be far from a nice craft shop) and the weather can be tough going this far north. It's Japan's Portland, Oregon; it is even twinned with its spiritual sister.
To get to grips with Sapporo's dynamic, start with a cup of coffee. Café Morihiko is an old-fashioned-style coffee shop, or kissaten, that is squeezed into a 70-year-old property of almost doll's-house proportions. Outside it has firewood stacked against the walls (in the winter the snow falls heavy). Inside it's furnished with piles of old books including copies of Charles Dickens' novels in English and, for reasons that are not quite clear, an old-fashioned sewing machine. It's dark, cosy and comfortable and coffee beans fragrance the air.
Morihiko's owner is Sousuke Ichikawa, an art director who started his coffee business in the city 20 years ago. Now he owns a roastery and a series of coffee houses that vary in style according to their setting – one is in a former factory and has a more robust industrial vibe – as well as a bakery called Marie Pierre that makes a mean sakura chiffon cake.
Over a cup of drip-filter coffee he explains a little about the place he calls home and its culture, especially the caffeinated variety. "Drip-filter fits the pace of life here. People enjoy waiting 10 minutes to get their drink; it's the essence of the kissaten culture and the opposite to espresso culture. People like their coffee strong, dark and black, which comes from the taste of the land."
With his gentle voice and reading glasses eased up on his head, Ichikawa looks more doctor than entrepreneur. He clearly understands the pulse of this city and its balance of urban life and nature. He embraces the greenery in the name of the café: Mori means forest and there's one of those – Maruyama – just metres from his front door, where chipmunks dart among the towering pines and elderly hiker types pass you at pace. Another man who epitomises the Sapporo skill of being laidback, in tune with nature but effortlessly cool, is Kaname Nagaoka. He is the director of the fashion brand South2 West8, which takes its name from its address; in Sapporo this is how the city is divided, by neat directional grid references. And before we meet Nagaoka, here's one other quick fact: the city's name is not pronounced Sa-ppor-o as most outsiders seem to imagine but rather Sapp-oro; you need to start with a zappy sapp!
Now when you first spy Nagaoka you may think he's dressed like a man who is about to go fishing. That's because he probably is. You may also think he'd be the funkiest fisherman going and you'd be right again (fish would surely jump clean out of the water just to get a good gawp at his natty get-up). South2 West8 is part of the bigger Nepenthes fashion company anchored in Tokyo but based in Hokkaido because it has an outdoorsy edge and pulls its inspiration from its hometown's passion for nature, biking and hunting (the brand's logo is an ezo deer – and a rifle target). And Nagaoka is in the perfect job because both fashion and fish have him hooked.
Dressed in a fisherman's hat and waxed and waterproofed layers, Nagaoka echoes Ichikawa's sentiments by saying that "people here live and play with nature". He also demonstrates how deep the belief runs in the brand: they have just commissioned a fishing rod from a celebrated maker in Tokyo that he may be using in the next few days as he heads off on what he describes as "a four-day business fishing trip". We ask where we should head next and he suggests Shugakuso, a four-storey shop where you can buy anything from "Made in Hokkaido" boots to a book whose title translates as How to Meet a Bear in the Woods. Although what happens to said bear once met is open to question as the store also sells furry winter bum covers that allow you to sit in the snow – and one is made from a bear's head that still has the ears attached. (Incidentally, at the airport you scan your ticket on the open mouth of a cartoon bear – they like the Hokkaido bear around here, dead and alive.) Still, from the climbing wall on the top floor to the vast displays of tents, the shop hints that people here are up for an adventure.
That spirit of adventure, of being frontier folk, is a very real thing and to understand Sapporo today you need to know a little of what happened back in the 1800s. And this is a little; the history is rich and complex.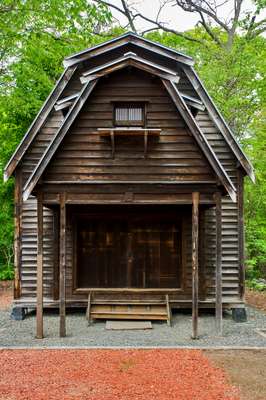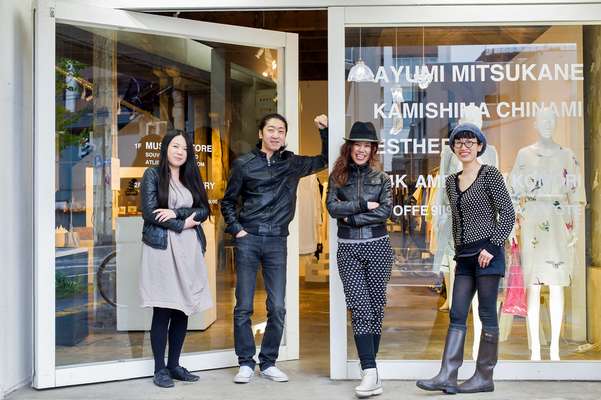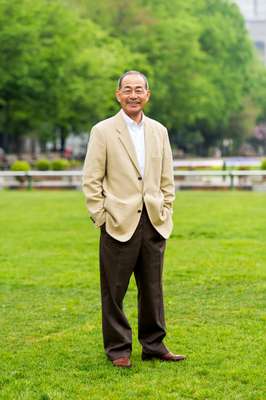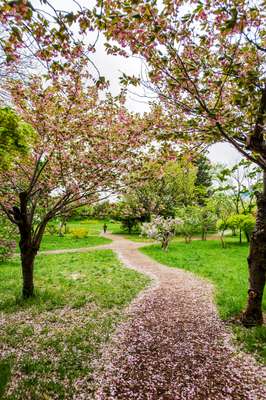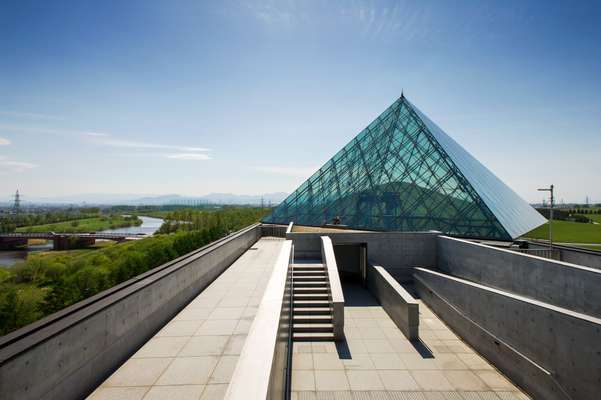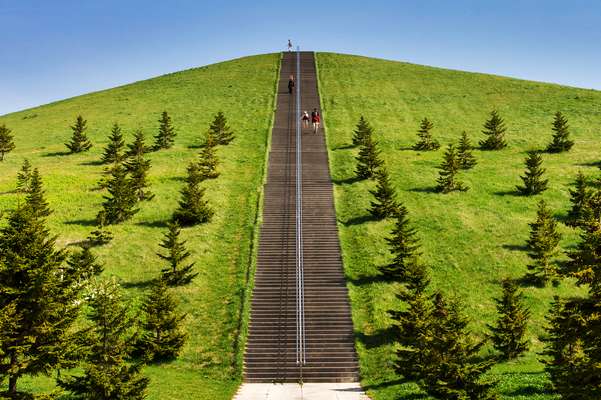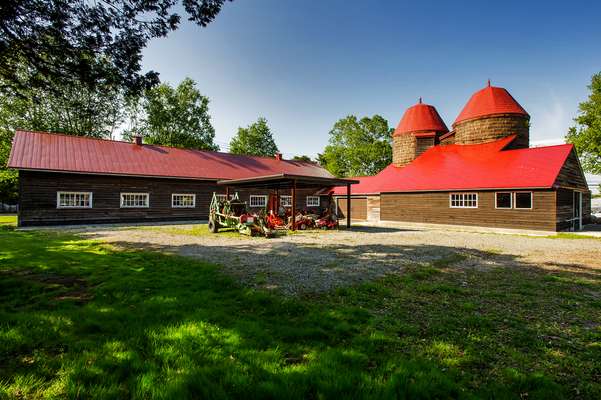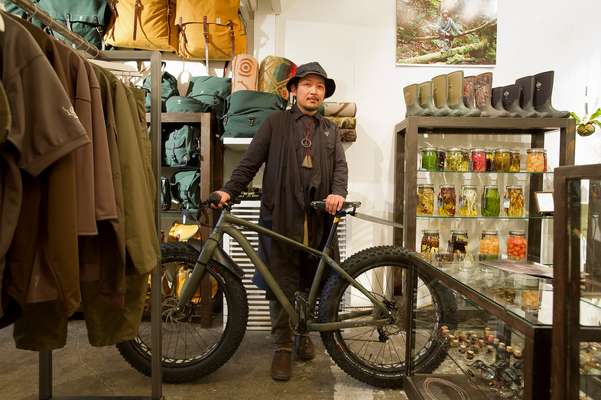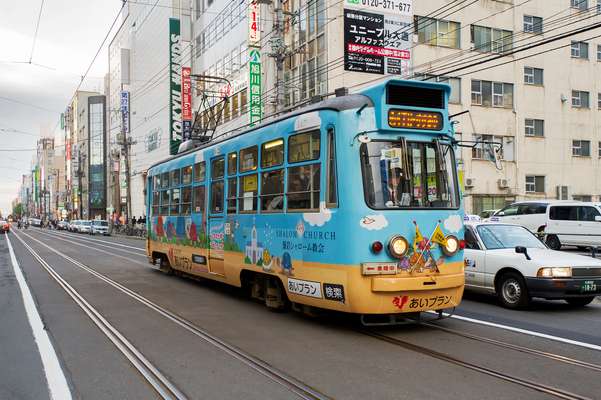 In 1867, when Emperor Meiji ascended the Japanese throne, a whole series of seismic events were to be unleashed. It was the period we now know as the Meiji restoration, when the emperor took back power from the shoguns and the country opened up to the outside world. Everything from diet to dress changed at a pace. It was the giddy awakening of a new age and also a period of turbulence.
At this time Hokkaido, while part of the Japanese sphere, was not bound to the nation. And there was a fear that the Russians would expand their empire south and take the territory then known in Japan as Ezochi (the Russian island of Sakhalin is just 45km north of Hokkaido, hence the big defence force presence today). So plans were made to settle the island – and in 1869 the inhabitants gave it its new name and opened a mission station in a spot they called Sapporo.
There are two key things to know. The first is that Hokkaido was not unpopulated at this time. There were already some 50,000 Japanese people on the island but it also had its own native people, the Ainu. The Ainu had lived in various degrees of accommodation and subservience to Japanese traders and settlers over centuries but when the new settlement movement began in earnest they would lose their land and culture. You get some small sense of this if you head out of town to the newly opened, red-bricked Hokkaido Museum, which houses a collection of Ainu artefacts and a reconstruction of an Ainu house. But as with most ethnographical displays you feel melancholic looking at what has vanished. Our guides from the museum point out a chart that reveals just how fast change came to Hokkaido. In 1883 there were 17,000 Ainu and 235,952 Japanese. By 1903 the number of Japanese had risen to one million and today stands at five million. Yet still roughly the same number of people – 20,000 to 30,000 – identify themselves as Ainu today. They have finally become part of the island's culture in a comfortable way – most are intermarried with Japanese. And there are lots of cool Ainu bands.
But the second thing that still shapes Hokkaido and Sapporo in an amazing way is how the Japanese decided to make a go of running the island – the moment, remember, when they were just beginning to think that outsiders were not so bad after all and that the US and Europe were ahead in science and technology.
They put a man called Count Kiyotaka Kuroda (who would later become Japan's prime minister) in charge of transforming Hokkaido into an agricultural powerhouse and getting people to move there; many of the first to be sent as farmers were former samurai. The count promptly went to America in search of help. First he entreated Horace Capron, a US farming expert, to come. Capron saw a climate he understood and ended up determining everything from crops to cattle breeds and much more besides. Then William S Clark arrived in Sapporo to set up an agricultural college that would become today's Hokkaido University. His tenure would be brief but Capron and Clark's vision is still plain to see: many of the agricultural buildings follow the designs they imported. Blink and you'd think you were in Massachusetts. And Clark's farewell words to his students seem to be known by everyone in Japan: "Boys, be ambitious."
Yukihiro Kado is an emeritus professor at Hokkaido University and chairman of the Research Institute for Historical Heritage. He knows more than anyone about how this early outside influence has shaped Sapporo. His downtown office is lined with cabinets that are packed with academic tomes and papers, including the book he has written about Sapporo's buildings.
Dressed in a smart shirt and sporting sleeve garters, he says: "During the initial pioneering time Hokkaido was treated almost like a colony. The city planners decided to follow a US style and invited academics and advisors to the Development Commission. Capron brought with him books about town planning and, while he saw that Japan's architecture was about paper and wood, he liked stones and bricks; towns that could not burn down." The US also brought Christianity so there are churches inspired by small-town America. And in the houses that were erected they installed western-style rooms – no rice-paper shoji panels for these modern folk (well actually, some officials did a bit of mix and match, reluctant to move into the new age that quickly).
Kado says the town still feels different, even for Japanese visitors. It's young, without the thousands of years of tradition we associate with the country. And because the people who came to Hokkaido were pulled from far and wide there is still a unique openness.
There is another, more modern architecture story that also helps to define Sapporo, and one that again merges both US and Japanese influences. Moerenuma Park was designed by the American-Japanese artist Isamu Noguchi and is a 30-minute drive from downtown. The park opened in gradual stages, finally celebrating its grand reveal in 2005. But the key part of its story starts in early 1988 when Noguchi was approached about designing a sculpture park in Sapporo. He wasn't keen but, during a stay in the city, he visited a vast rubbish dump that was also designated to be revived as a park – and he was excited. He saw the possibility of landscaping the very ground as a sculpture, something he had wanted to do all his career. And he could mend the land too.
Noguchi, who had been born in Los Angeles to a Japanese poet father and American mother and raised in both nations before enjoying a celebrated career as a furniture and set designer and sculptor, was an old man in 1988. Even so, he quickly produced a design for Moerenuma but by December that year he was dead.
One of the men who saw through Noguchi's vision is the landscape architect Koji Saito, who came across Noguchi back in 1988. He meets us at the park that stretches over 190 hectares. And when we say park, consider that planting is limited in scale and variety to the likes of Japanese elm and spruce in neat circles. There are also no benches for fear of messing with Noguchi's vision; you can sit on the grass if you must.
Saito marches us to the top of Mount Moere, one of two "mountains" that were created with trucked-in soil tipped onto piles of unburnable refuse. From up here you can see the tree circles, the futuristic sculptures, the playground and the glass pyramid. It's breathtaking (literally, after you've puffed up all the stairs). And standing on the top of Play Mountain, raptors ride the rich thermals above you.
After all these years Saito's affection for Noguchi is still palpable. "My first impression was of a small, quiet man who spoke mainly in English. He was very direct: 'yes', 'no', 'I don't like it'. He had a very clear view and I thought, 'This is going to be great.'" When we pass a portrait of Noguchi he stops for a few seconds to look at the man who even in death shaped his career.
But the city seems unsure about what to do with the park. It costs a lot of money to maintain and some paths have cracked, part of the playground is broken and the forested areas look like they need pruning love. It requires a bit of renewed vision. So what does city hall want for Sapporo? Well, officials are busy developing underground retail around the train station (handy in the brutal winter), creating new plazas and upgrading the tram network. But they are also clear that while they can encourage creative "smart" businesses and develop the infrastructure required, this is not a boom city; indeed they expect its population, and therefore its wealth, to dip in coming years. At a mid-afternoon meeting the city-planners stress that the future is not about growth but about values and lifestyle. As one official puts it, they want "better quality of life not through wealth but happiness". Perhaps that's why the city's promotional logo and catchphrase is "Sapporo Smile".
That winning smile is pulling in crowds from one place with great success: China. You can fly into Chitose Airport direct from Beijing and Shanghai (as well as Seoul and Bangkok) and the hotels are rammed with Chinese visitors. While city hall may think they are here to enjoy the nature, judging by the boxes piled high in the lobby every morning ready for shipping out, it's shopping that's the big attraction. And, as for everyone who comes here, the food.
Hokkaido is where everything from the best milk to potatoes comes from in Japan. It's also home to one of the most important fish and produce markets in the country: the functionally named Sapporo Central Wholesale Market, a vast hangar where at 04.30 business is already in full swing. The fish catch is readied for auction and distribution through a network of brokers and wholesalers. There are boxes of hair crabs, Pacific saury, flounder, scallops, matis shrimp and Okhotsk atka mackerel. And then the prized tuna. It's all so clean and ordered, with the porters in their baby-blue boots and white overalls constantly hosing the floors; there's almost no smell.
All the boxes will be sold in the next couple of hours. On an average day sales will total ¥400m (€3.6m) but in the days running up to New Year the number will be closer to ¥1.5bn (€13.4m). As the sale starts the bidders write down the best price they are willing to pay for each lot on a small card held close to their chest, all revealing their offer in unison. There's some good-natured rivalry and a hint of adrenaline. In no time the fish, crabs and sea urchins are heading off again, all over Japan. But some of them make their way just across town to Moliere, a Michelin-starred restaurant run by chef Hiroshi Nakamichi. It's just before the lunch service when we meet; he's dressed in his whites as his staff smooth wrinkles on tablecloths and precisely place cutlery.
Nakamachi tells us about his plans. Born in Hokkaido, he is passionate about the island's bounty but he's also keen to shake up the male-dominated food scene. This summer he's opening a restaurant where all the staff will be women. "Lots of women are keen to work in this environment; we should do something new," he says.
Pressed on this pioneering side to the city he touches on the same ideals we have heard since that first coffee at Morihiko. "This was an island of the Ainu and then the Japanese came. It's always been a place that's about a new spirit, of pioneering. People want to try new things here. In this city we are open to new experiences. There's no set standard for anything."