Design and travel. Cycling / Global
Like riding a bike
Whether you want to wiggle through traffic or pedal off-piste and tackle rough terrain, your bicycle choice is of the utmost importance. From Italian-inspired city cycles to light-activity models, the two-wheelers of these companies will keep you on – or off – track.
01- Italian inspiration
Bella Ciao, Germany
It was a winter's day in Arese, Italy, when former consultant Matthias Maier discovered the little bike shop that would change his life. "Through the display windows I saw a bike hanging from the ceiling, a classic black model that had been collecting dust," he says. Maier had never seen a bike like it in his native Germany and he couldn't resist bringing it back with him. "It was such a joy to ride – light and sporty yet comfortable."
Maier had always dreamed of starting his own company and, after identifying an opening in the market, he established the Berlin-based business Bella Ciao in 2009. Each of the Italian-inspired bikes is fitted with a frame made by a third-generation craftsman in Monza, Italy, handlebars from Germany, a leather saddle from France, England or Italy and pedals from Japanese specialist mks.
Together with his five-strong team, Maier assembles and tests each prototype in Berlin before sending it to market, where retailers represent the brand in cities such as Copenhagen and Kyoto. "Like any handmade product whose worth lies in superior performance, it's the care that goes into the product that makes it valuable," says co-founder Jens Hilgenstock, adding that they've developed a "self-healing" powder coating to make the bikes more weather resistant. Maier wants his bikes to be an alternative to four-wheeled transport: "A car promises freedom but in the city it's the bike that keeps that promise. You feel free and can wriggle your way through traffic."
02- Watch this space
Pelago, Finland
Brothers Timo and Mikko Hyppönen set up Pelago in 2009 with a clear mission: to build bicycles that are functional, handsome and strong. "We cycle a lot and there weren't any bike companies making what we wanted, so it seemed that the only way was to do our own thing," says Timo. Guided by their motto to create designs that "serve the purpose", Pelago cycles are about durability. "During the industrial era of the 1920s and 1930s, bikes were strong and sturdy. We want to make quality bikes that people ride for a long time," he says. "We made a promise that our bikes would still be rideable in 2050."
The Helsinki-based company has eight models in its roster, ranging from urban utility bicycles to trekking and lightweight activity models. All are designed in the company's office and warehouse, a cavernous red-brick building in Jätkäsaari, the city's old shipyard area. Pelago's sleek speed bikes, Stavanger and Sibbo, are assembled in Helsinki and have hand-welded steel frames. About 100 retailers across Europe stock Pelago bikes but the brand's flagship is its bright shop in central Helsinki.
"We have 15 staff and they are all cycling enthusiasts," says Timo. "They all have their own ideas on what can be improved. We also get a lot of feedback from customers." Creative touches such as engravings of Helsinki's coat of arms embellish the bikes and strike a chord with design-conscious cyclists. Pelago accounts for just 0.3 per cent of Finland's bicycle market but its commitment to high quality goes a long way. "We're a really small company and very niche. We hope to grow but we're happy as long as we believe in what we do and do what we believe in."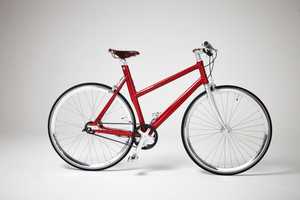 03- Band together
Schindelhauer, Germany
The zip of rubber on asphalt is the only sound you'll hear as you ride your Schindelhauer, thanks to its carbon-fibre drive belt. The simple band is the central innovation of this German bike brand.
A team consisting of two mechanical engineers, an industrial designer and economist conceived the bike in 2009 and attracted one additional partner. Together they dreamed up the idea of building elegant belt-driven city bikes without a pesky oily chain.
Schindelhauer's bikes are simple in their execution and handmade in Germany with specialised components sourced from US, British and Japanese brands. State-of-the-art mechanics and lightweight aluminium frames are offset by traditional elements such as leather saddles. The company's custom-builds are assembled in Berlin, while stock models and frames are produced near Magdeburg, which is found in Saxony-Anhalt.
Schindelhauers are a mature take on the first wave of stripped-down fixed-gear bikes – simple and sexy – and available in single or multi-gear models. Some have a so-called "flip-flop" hub, enabling the rider to switch between a fixed gear and freewheel ride. The models also have wonderfully German names such as Ludwig, Viktor and Siegfried.
"Dealers came to us saying that there was obviously a demand," says founder Jörg Schindelhauer of his initially customer-driven cult brand. Six years on and the bikes are distributed globally, driven by a growing demand for sleek, sporty two-wheelers that offer an easy ride regardless of the terrain.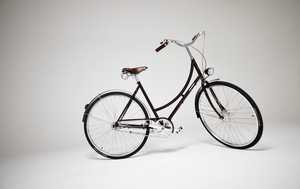 04- Back in the saddle
Erenpreiss, Latvia
This Riga-based maker has stood the test of time and its city bikes have remained as striking as when the first model was created by Gustav Erenpreiss in 1927. Business was interrupted by the Second World War and after the Soviet Union took over the Baltic States the company's factory was nationalised. But after a 70-year pause, production resumed in 2012 when the founder's great-great-nephew Toms Erenpreiss relaunched the family business using the expertise he acquired running a bike-restoration workshop.
Erenpreiss's seven models now carry boys' and girls' names and each features a graceful frame, leather details and the characteristic "E" in the brand's logo. Prototypes for all models are still manufactured in Riga and the brand prides itself on an ease of use that belies its bikes' technical complexity. "In essence our aim is to give an extraordinary riding experience and pleasure to every cyclist," says Asnate Skudrena, the company's project manager and design strategist.
For Erenpreiss, an influential presence in Riga's vibrant biking scene, preserving the city's cycling heritage and encouraging an active lifestyle are complementary goals. Its workshop restores antique bicycles for customers ranging from private individuals to museums. In the Latvian capital, the brand is promoting the development of safety measures for bike traffic and also organises events such as Riga's Tweed Run, which draws crowds of cyclists dressed in vintage outfits (a tradition launched in London in 2009). Nothing completes this timeless look quite like one of Erenpreiss's smart cycles.
05- On the right track
Stanforth Bikes, UK
Richard and Nicholas Crane wore matching goggles and smiles when they completed their cycle to the summit of Mount Kilimanjaro in 1985. Back in the UK, their two-wheeled ascent of Africa's tallest peak sparked young Simon Stanforth's imagination and gave him the motivation to start his own company in 2014.
"I grew up surrounded by bikes," says Stanforth, whose father co-owned Saracen Bikes, the business that provided the two explorers with their steeds. His mother's family also counted two bike-builders in its ranks: Stanforth's great-grandfather and great-great-grandfather handed down their passion for pedalling.
Brighton-based Stanforth Bikes specialises in long-distance, all-terrain touring bikes, though its top-of- the-range Kibo+ is suitable for less strenuous sojourns. "A number of people buy it because they only have space for one bike and they want it to be high quality, whether they use it to commute to work or for cycling off-road at the weekends."
Using the strongest gauge of Reynolds stainless steel, Kibo+'s frame and forks can take the weight of hefty expedition bags while remaining responsive and comfortable. Veteran frame-builder Lee Cooper makes the majority of them in Coventry.
"He's been building frames for 30 years," says Stanforth. "He's probably made more than anybody else in the country." After being powder coated in the Midlands for hardiness, the bodies arrive at the shop in Brighton where Stanforth and a mechanic assemble them, adding wheels from local bike shop owner Jonathan Holmes and Shimano transmissions and saddles from Brooks England. "I care about maintaining our British-built element." says Stanforth. "A frame is only as strong as its weakest link."