Cities / Bangor
Maine contender
Tristan McAllister reporting from Bangor: Transatlantic flights in need of an emergency stop head for Bangor International Airport. But today it's not only suspicious passengers finding themselves heading into town: people are visiting to witness a craft revivial.
Population: 32,673
Founded: 1834
City GDP: $5.7bn (€5.1bn)
Main industries: Wood products, tourism, banking
Standing in Bangor International Airport, it sometimes feels as if someone were playing a cruel joke on this well-equipped facility. At first glance the airport appears to be all dressed up with nowhere to go. Tall white jetways, a tug built to tow jumbo jets and an assortment of mid-century lounge chairs sit ready for use. Meanwhile, streaming overhead almost mockingly, unseen jets pointed to and from Europe and Africa weave a patchwork of contrails in the sky, suggesting today's fast-evolving international air-travel sector has passed Bangor International by entirely.
But the airport, like the people who populate the surrounding region, refuses to be forgotten. It has remained an integral part of the northeastern US region, as well as the trans-Atlantic air-travel industry. In 1968 Bangor city government took over the airstrip (which was the longest east of the Mississippi River) from the US Air Force. Today a fleet of four Boeing kc-135 Stratotankers parked next to the nearly 3.5km-long runway is the only obvious sign of this airfield's military past. Situated near the centre of Maine, it is the first viable landing option for most jets entering US airspace after using the great circle route to cross the North Atlantic.
On the day we touch down the tarmac is relatively quiet, with the exception of a few private jets and the regularly scheduled commercial services that pull up to the domestic terminal's three jetways. There was a time when the gates were much busier and the four jetways at the international terminal were used regularly. "Over the past 10 years the US was in two wars so a lot of the traffic was military," says airport director Anthony Caruso, referring to the frequent troop transport flights that refuelled or cleared US customs at Bangor. The military traffic, coupled with commercial flights that also refuelled at Bangor, kept the airport generating landing fees. But technology has changed and jets are more efficient. "With the advent of 777s and 767s, everyone can fly over now," says Caruso.
When asked about the airport's prospects given this drop in traffic, Caruso is quite upbeat. "We're in a mode where we have to look at other revenue streams," he says as he shows monocle through an eerily quiet international boarding lounge. He and his team have made the place a one-stop shop for anything a private or commercial jet operator might need. "They know if they put an airplane in Bangor it's going to get handled properly," says Caruso. "It's not uncommon for a flight attendant to call and say, 'I need panty hose, can you help me?'" Of course they can – and they can handle such catering requests as 15 servings of fresh Maine lobster too. The local US attorney and FBI outposts also mean that unruly or suspicious passengers can be removed from flights and prosecuted. This is, perhaps, what ensures this airport's evolving relevance. "We're one call away," says Caruso with a smile.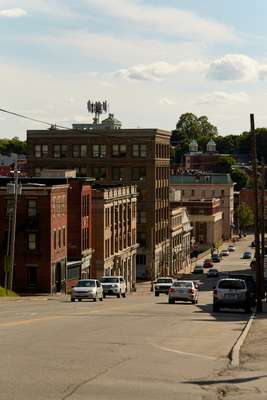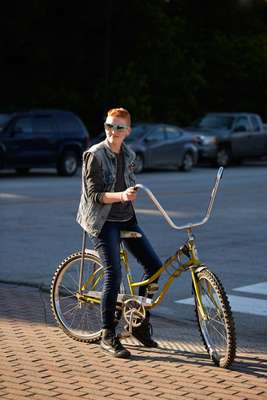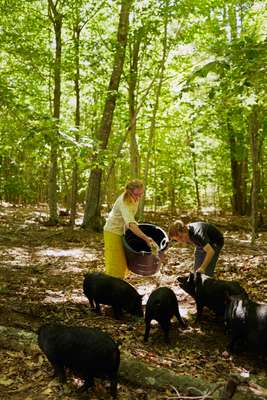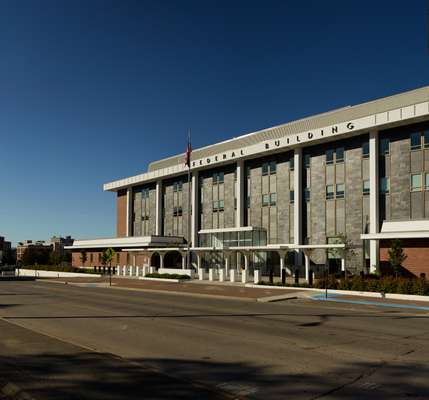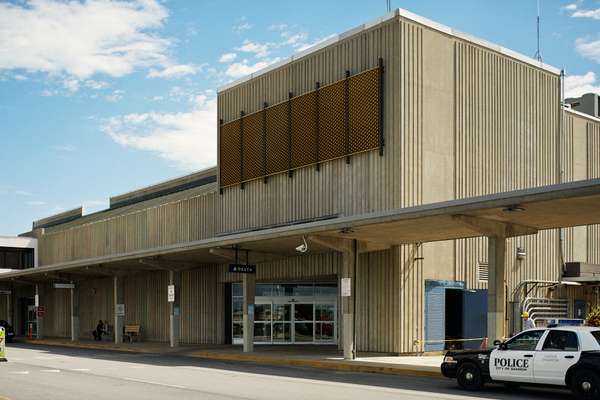 Not unlike the airport, Bangor and the surrounding towns are in transition. Set along the Penobscot River, these cities were key players in Maine's once-vibrant logging industry. Wooden chutes constructed in the river to funnel logs downstream are sun-torched and weather-worn reminders of the long-ago prosperous timber industry. More recently, shoe manufacturing drove the economy. That all changed in the 1990s. "As Nafta [the North American Free Trade Agreement] was passed, those manufacturing jobs moved overseas," says journalist Don Cookson. Still, he feels that the city has been able to defy the odds. "Bangor has undergone a tremendous amount of growth; that really stands in stark contrast to the rest of the state."
Hints of that growth are apparent during Cookson's Pulse Morning Show on wzon AM radio. As the host swivels his chair in front of the soundboard, he jokes with the guests joining him for a weekly segment he calls "Beer and Blarney Friday". This seems a highpoint of the week for everyone in the room, all involved in Bangor's nascent craft-brewing scene. On this edition the men are plugging the beer festival that is taking place on Bangor's waterfront the next day. "Summer is finally here," says one guest. "It's raining, and 60 degrees [15c]; that's what we call summer; if you were here in winter you'd know why," says Cookson, referring to the brutally cold winter this year. Fortunately, the forecast for the following day promises sunshine.
In the studio is Andrew Geaghan. Almost lion-like in appearance, the friendly 32-year-old is one of the people reinventing the image that Bangor projects to the world. Geaghan's family has operated Geaghan's Pub since 1975, but in 2011 he began to brew beer. "I really wanted to come into the business and add something," he tells us on an earlier tour through the brewery. His set-up in a warehouse across the river from Bangor in a town called Brewer (no, not named for the beer) and those of other local brewers are providing a new reason to visit. "I think in the next year or two Bangor will be a destination for craft-beer tourists."
The term "craft" doesn't just apply to the production of beer but to the culture of other makers in the area. Before the arrival of Europeans, Maine was a vibrant cultural centre for numerous Native American tribes. One such tribe was the Passamaquoddy, whose customs have endured for more than 12,000 years. That culture brought many traditions, one of which is the art of weaving baskets from local ash trees.
In his front yard in Orono, a 15-minute drive up the Penobscot River, Gabriel Frey sits preparing to start a new ash basket in the Passamaquoddy tradition. He stands and lifts an axe into the air. Abruptly, he swings downward and slams the blunt back side of the axe into a long, pale yellow log of ash. With precision, the craftsman repeats the motion. Thud, thud, thud – from one end of the log to the other. Once finished, the narrow section of the wood he strikes separates and Frey peels it off. "This goes back generations in our family. We have all that knowledge to rely on, then we have our own artistic additions," he says as he sits down to further refine the strips of wood that will become his newest basket.
Both he and his brother Jeremy learned many basket-weaving techniques from their mother. They work with the Maine Indian Basketmakers Alliance to promote the tradition and find ways to market pieces they weave. So far they've introduced their ancient, regional craft to the contemporary-art scene with works going to the Smithsonian and international collectors.
While millennia-old craft and tradition are an impressive part of what you'll find in Orono, there are other handmade goods that don't reach quite so far back into history. At Shaw and Tenney's warehouse the smell of freshly milled ash, spruce and maple trees wafts through the air as skilled workers make oars and paddles by hand – the exact way it's been done at this company since it was founded 157 years ago.
"These guys are craftsmen and artisans," says owner Steven Holt, as he stands next to a lathe that's been in use since 1858. Over the course of his company's history, the use of its products has shifted. "In 1858 paddles and oars were a means of commerce. We have since transitioned to a company that manufactures oars and paddles for discretionary, recreational applications," says Holt, clearly proud of the fact that his business has stayed relevant.
When you talk to the entrepreneurs in the greater Bangor area you get a sense that they are motivated to meet the needs of a place looking to find a revitalised soul. That helps explain the buzz surrounding the Fiddlehead restaurant. Six years ago Laura Peppard, 34, and Melissa Chaiken, 35, were facing unemployment after the closure of the Bangor restaurant in which they worked. So they decided to open their own place in the Central Business District. "We really loved working with each other and we loved this area – we wouldn't be anywhere else," says Albin.
The food, created and prepared by Chaiken is a smart sampling of seasonal produce and meat from local producers. Chaiken spent time working under great chefs in Maine but her Malaysian and Jewish parentage and childhood in Tokyo also inform her approach to the menu. "I was very lucky," she says, although the real luck belongs to those who manage to score a table at Fiddlehead during a night out on the town.
Bangor lacks a concentration of great restaurants and well-thought-out retail sites. The beauty of the place comes from elsewhere: the jaw-dropping nature just beyond the city line; the feeling that, in spite of setbacks like long winters, economic downturns and complicated state politics, things will always rebound; the people who smile and do whatever they can to help you find what you're looking for; and the US veterans who wait at the airport day and night to greet every single soldier arriving home from overseas. That's Bangor.
Just before our visit Bangor International Airport swung into action once again, hosting a distressed Air Canada flight that was forced to make an emergency landing. "We worked with customs and kept them in our transit lounge," says Anthony Caruso of the passengers bound from Toronto to St John's. He and his team made sure everyone was looked after, even entertained. "The Stanley Cup was on that night so we turned on the TV." Soon a relief aircraft landed and took the passengers onward. They likely didn't ever have any inclination to visit this place – but they didn't miss their hockey match and that will certainly leave an impression.