Design and travel. Service stations / Global
Parked life
Service stations are fun, serve good food and even sell petrol. No but really, all of that is true if you pull off the highway and enter one of these pit-stops. Here's where to go if you want to enjoy slow food in the fast line.
01- Ichihara, Japan
Urban living on wheels
Highway service stations are generally a byword for chain restaurants and greasy food. Not so at Ichihara in Chiba, Japan, where there is a new style of rest-stop on the motorway running towards Tokyo. Built and run by Tokyo-based Cafe Company and owned by East Nippon Expressway Company (Nexco East Japan), the outlet offers regional produce and fresh food in a thoughtfully designed setting. "In the past few years in Japan there has been a shift towards service areas becoming destinations, not just stop-bys," says Seita Shiga, Cafe Company's global manager.
The concept for Ichihara was a market – hence the name, Tabe Tabi (Eat Travel) Market. "There has been a movement in Japan towards sustainability and lifestyle over the last few years," says Shiga. "People are moving away from French restaurants to a more outdoor life – we wanted Ichihara to reflect that."
The growing movement to buy food produced nearby is also an influence. Ichihara has three restaurants serving udon, Chiba seafood and ramen noodles. The shop sells bread baked daily, plus Japanese favourite "milk cream pan" – a custard cream bread – with milk from a nearby farm.
Cafe Company kept the elements drivers expect but made them better. The much-loved "soft cream" ice cream is made with fresh local ingredients. The shop for regional gifts or omiyage offers goods from Chiba's Boso area, including sushi and sponge cakes. There is even have a dog run for car-weary pooches.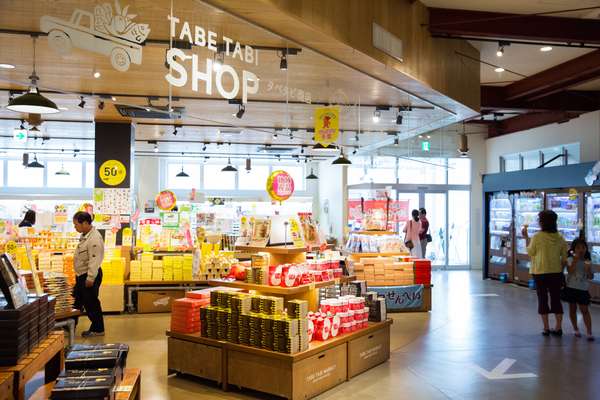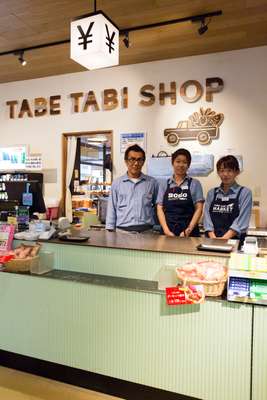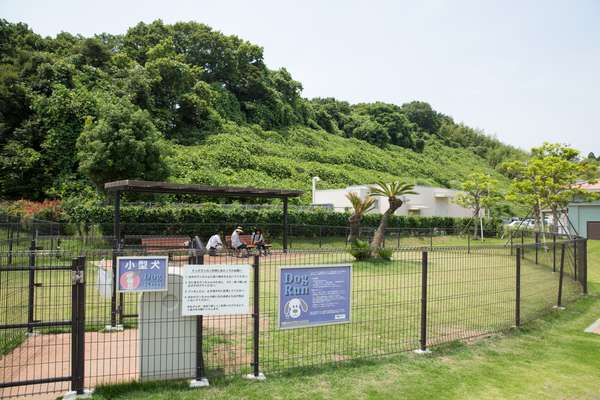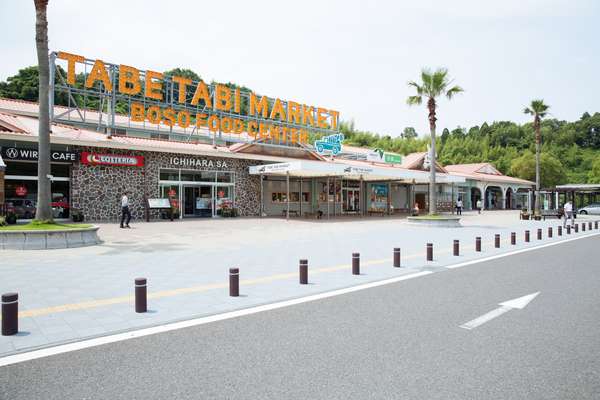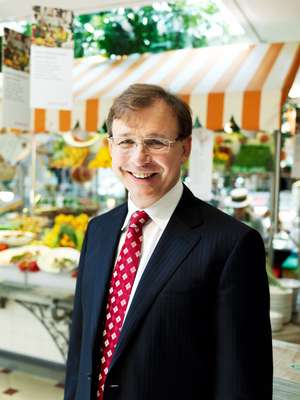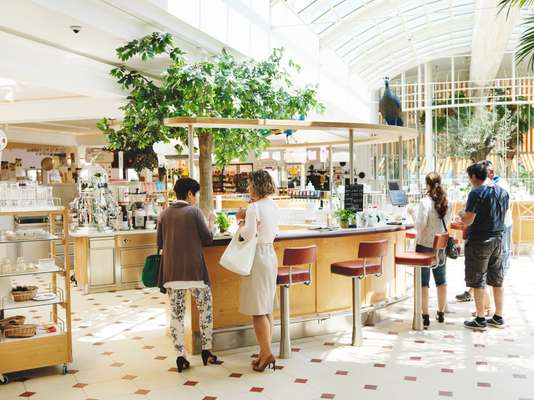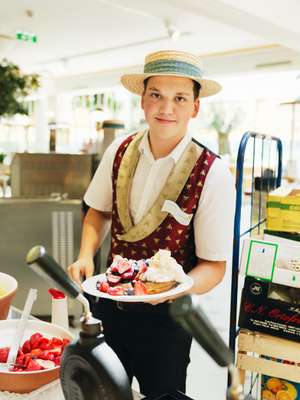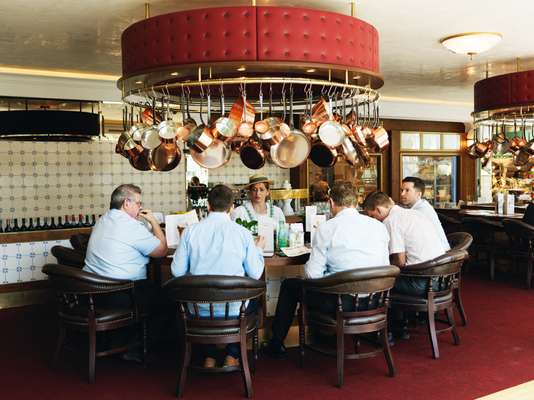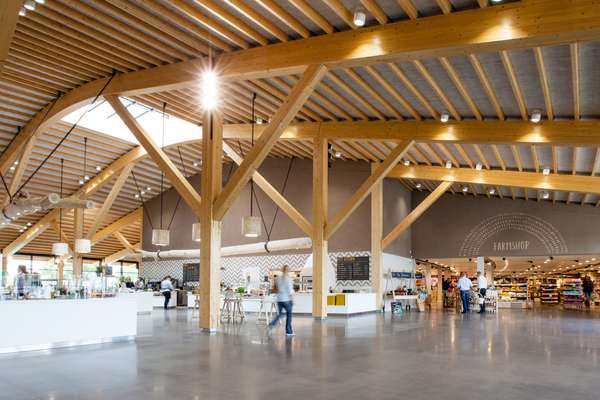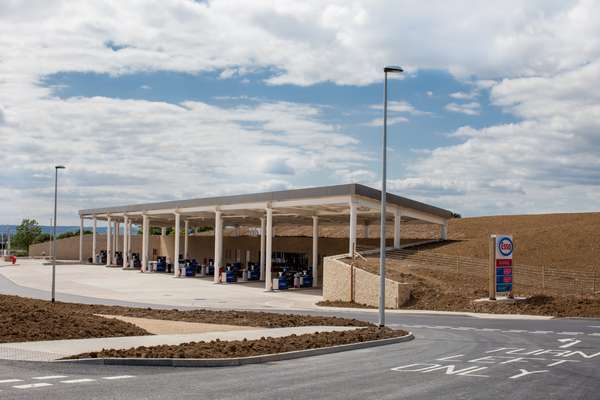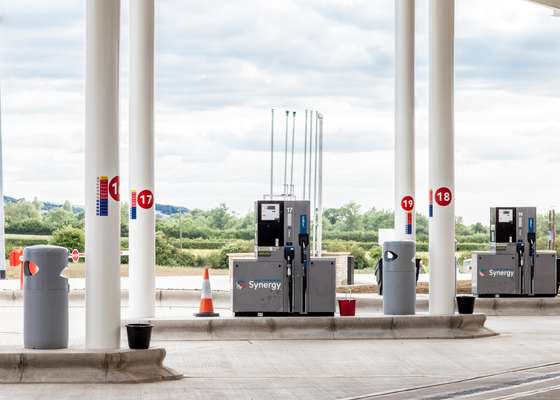 Cafe Company now runs nearly 80 venues. "We have always catered to urban trendsetters," says Shiga. "But at Ichihara there's a broader cross-section." Cafe Company has opened one other service area in Gifu and would happily do another if the opportunity arose. "It's a natural extension of what we do: bringing people together and supporting the community."
02- Landzeit, Austria
Good organic food on the go
Landzeit's sunny façade stands like a beacon above Austria's first motorway, the West Autobahn, 50 minutes outside of Vienna. Restaurant and Hotel Steinhäusl is Wolfgang Rosenberger's 16th highway hub and encompasses two restaurants, a hotel, a shop and conference centre.
"I want to offer travellers the chance to relax and dip into another world when they stop here before they continue on their way," says Wolfgang, whose father established the renowned Rosenberger rest-stop brand with his brother in 1972. When the company passed on to the next generation it was split in two and Wolfgang gave his service stations a refit and rebrand as Landzeit.
Rosenberger opened his first location in 2004 and added the Steinhäusl Station at a cost of €21m in 2013. "I rebuilt my brand and sought to differentiate Landzeit from Rosenberger through its sustainability, organic quality and unique ambience," says Wolfgang, who runs the business with his sister Elisabeth.
Each of his restaurants reflects the region's traditions; Steinhäusl sits above the valley in which Gustav Klimt often painted, so the walls are adorned with copies of the artist's work. Due to the station's proximity to the capital, the interiors also mirror the art nouveau-style Hofburg Imperial Palace in Vienna. "Forty per cent of our visitors are from abroad and sometimes this is all they see of Vienna so I want to give them a good impression of the city," he says.
Inside, the arched glass ceiling throws sunlight onto the mahogany bar and market stalls stocked with homemade goods. The choice includes pressed fruit juice and leafy greens, seafood arranged on ice, scrumptious oven-fresh bread and tarte flambée. "Our philosophy is freshness; everything is made from scratch upon order," says Wolfgang. "What other rest stop has a fish smokehouse, dry-aged meats and its own coffee roastery?"
03- Gloucester Services, UK
A break from the norm
With their open-plan cafés, abundance of natural light and wool-upholstered chairs, Westmorland's service stations look more like the lounges of a Scandinavian airline of yore than the identikit petrol stations that dot the UK's roads. "We don't think of ourselves as a motorway service industry," says Sarah Dunning, the company's ceo. "We are a food business that happens to be on a motorway."
Dunning took the reins a decade ago but it was her parents who started the original Tebay Services in Cumbria, northern England, 40 years ago. They won a bid to run a service station on the then newly built M6 motorway, which cut through their farmland. In spring last year, after six years of planning and battling with Welcome Break (a major player in the UK service station industry who took the small firm to the court of appeal), Westmorland opened its Gloucester Services branch on the northbound side of the M5 in spring 2014, having built a name for itself up north With more than 130 different food suppliers, almost all within a 50km radius, the café and farm shop offer fresh produce. Brill, plaice and pollock from Cornwall lie in ice while sausages are prepared by the on-site butcher. "It's a chance for us to show that these locally sourced foods are not an elite thing," says Dunning. "Anyone can have a delicious burger or pick up olive oil and venison – and it won't be any more expensive."
Dunning estimates that one million customers a year visit the original Tebay services and is optimistic that the Gloucester branch can double that figure. There are plans to introduce an orchard and vegetable patch in the adjacent fields where nearby residents can volunteer.
"We don't have any middlemen," says Dunning. " We're in control of everything we supply to customers. We're in a unique place to bring it to a huge number of people."