Report / Beirut
Reportage 2. Sun through the clouds
Venetia Rainey reporting from Beirut and Batroun: Throughout Lebanon's 15-year civil war and amid the current political strife, Beirutis have held fiercely to the legacy of 1960s glamour that the 'Paris of the East' was once famed for. Drop in to the Med-hugging capital or motor up the pine-dotted coast to discover the beach clubs serving up a slice of summer charm. Beirut proves that the best escape is often within the city limits – complete with anti-aircraft battery.
Come summer, Beirut is a city of beach-goers and sun-worshippers. Lebanon's golden era in the 1960s revolved around its vibrant coastal restaurants and clubs, and during the civil war from 1975 to 1990, residents would take advantage of lulls in the fighting to swim in the sea and sunbathe for a few hours.
These days, despite the neighbouring Syrian civil war, an influx of more than a million refugees and regular Isis incursions on the border, Lebanon's beach clubs and seaside haunts are more packed than ever with tourists and locals alike. To get under the skin of the phoenix city, which truly has risen from its own ashes, no trip to Beirut would be complete without a day by the Mediterranean doing what the Lebanese do best: carrying on enjoying life in spite of the strife around them.
One of the oldest and best-known spots to do just that is Sporting Club, a family-run joint that has morphed from a shack on the rocks to a 10,000 sq m concrete Beiruti institution complete with three pools and multiple platforms with great sea views. Families, businessmen and young couples flock to Sporting, as it's known, each with their own favourite spot to sit and soak up the sun during Lebanon's long summer.
"It's the only genuine place left in Lebanon," says Hassan Husseini, a consultant in the oil and gas world, as he dries off after his shower. "I steal a few hours from work to come here every day to do my laps."
Past the men playing backgammon, past the groups of fishermen trying their luck and past the gaggles of students determinedly bronzing every inch of their bodies, lies Toufic Beainy, another of Sporting's most committed regulars. "My dad came here ever since it opened in 1953," says Beainy, a weathered-looking man of 58 who works as a consultant by day and runs marathons in his spare time. "It's practically our home. It's my childhood. And it still feels natural here."
For Walid Abou Nassar, one of the brothers who own the place, it is this inter-generational client base that helps make Sporting what it is and keeps its clients coming back. "The way we work is simple, and it can be summed up by the slogan we use now: 'Catering to like-minded people for 60 years'," he says. "'Like-minded' means people you feel comfortable around. Everyone minds their own business. You'll find people here who are billionaires but are just minding their own business, enjoying the sun like everyone else. We don't have vip areas like a lot of the clubs in Lebanon, that's not Sporting."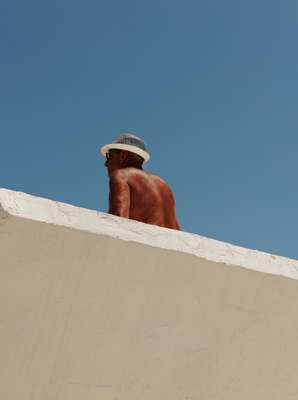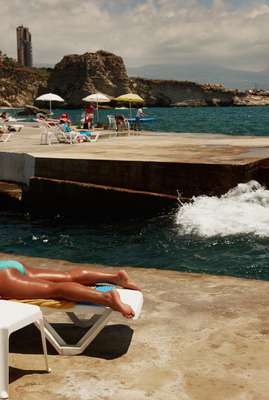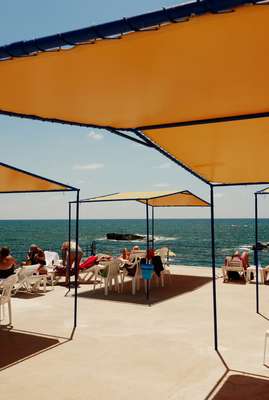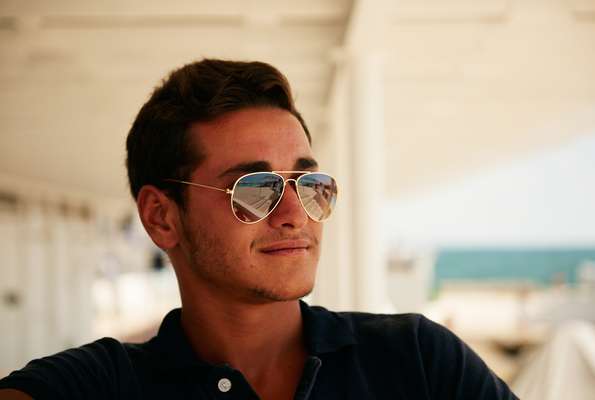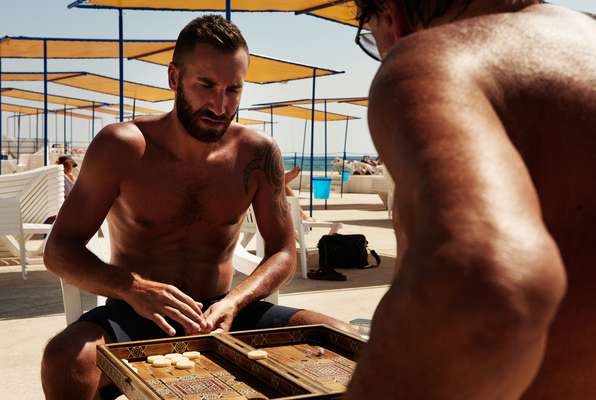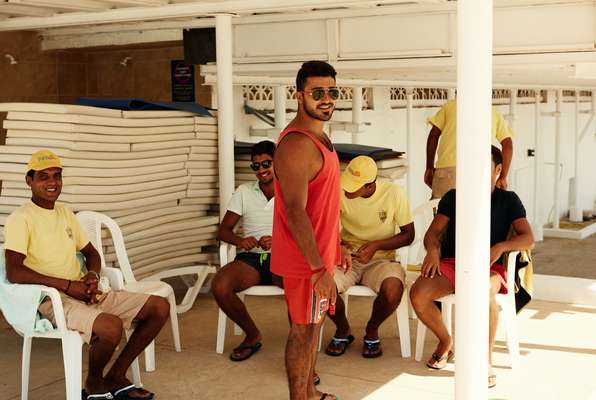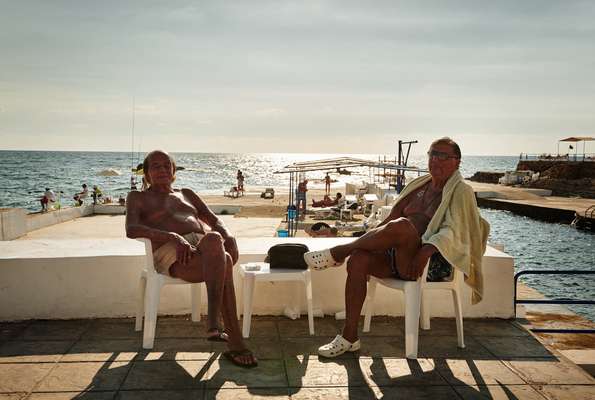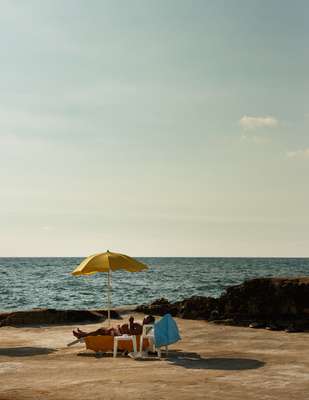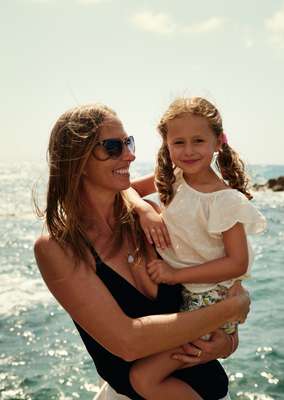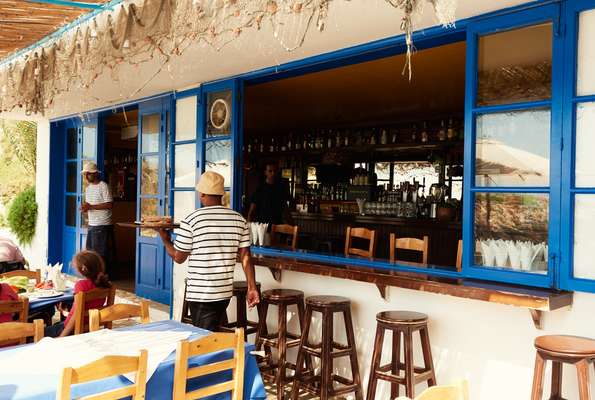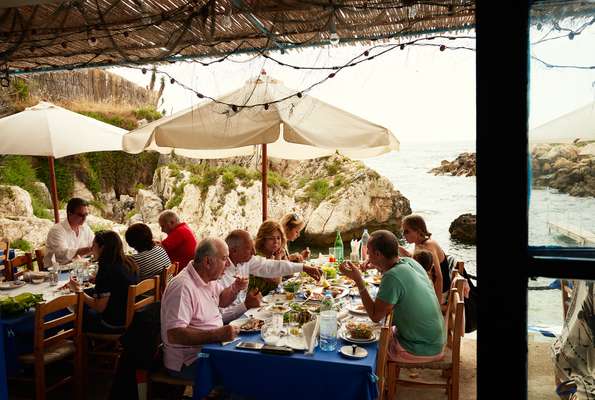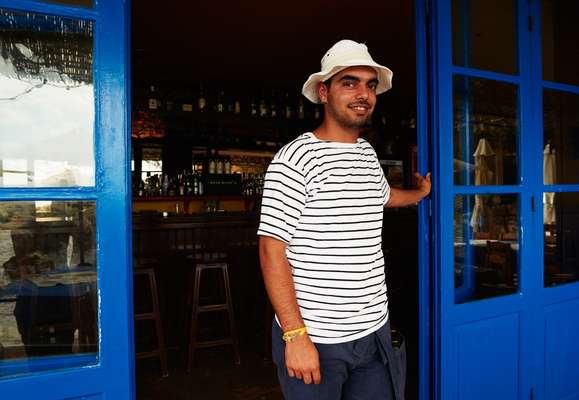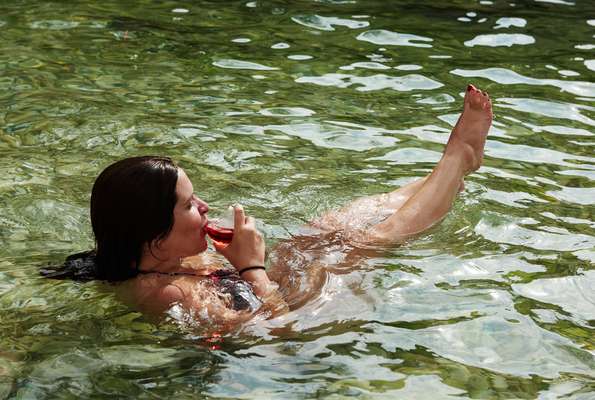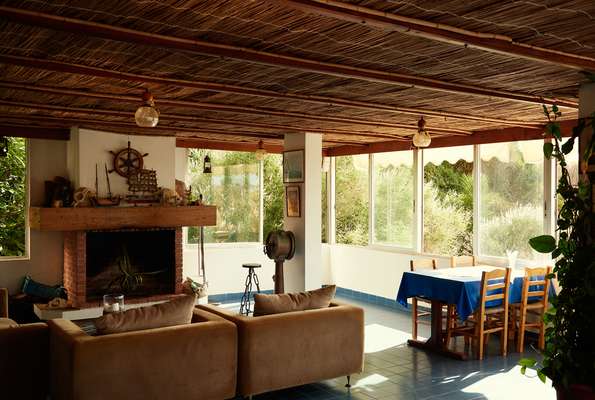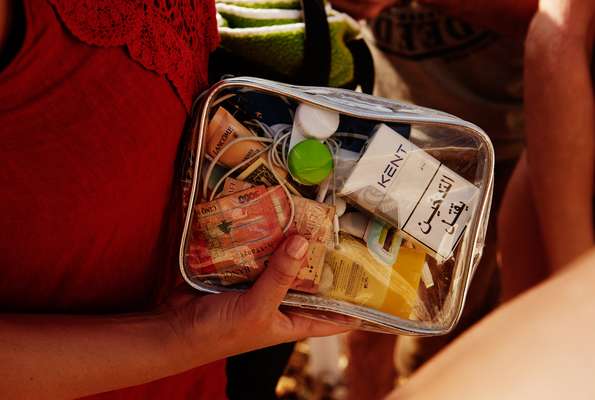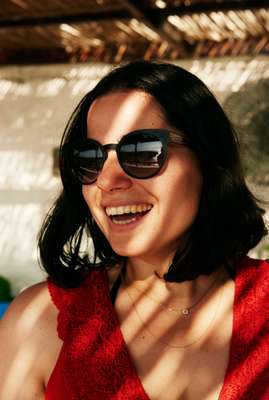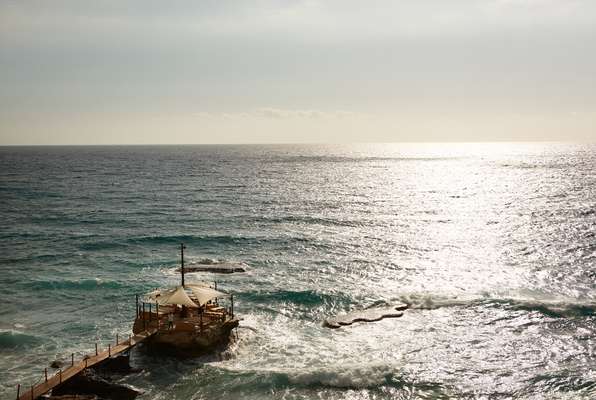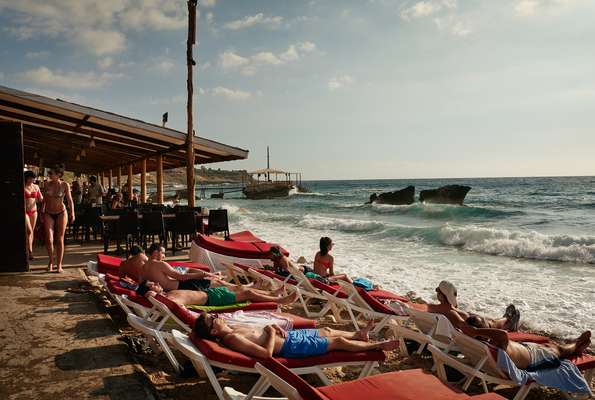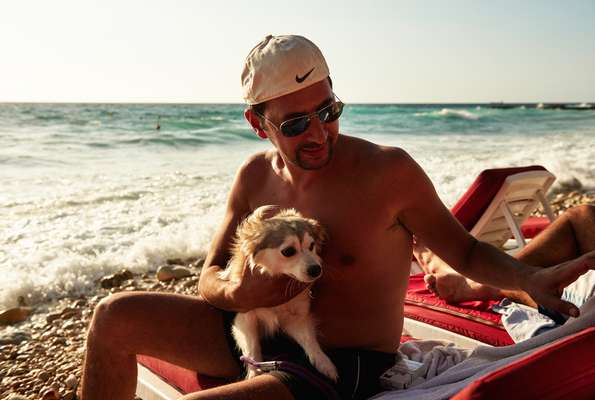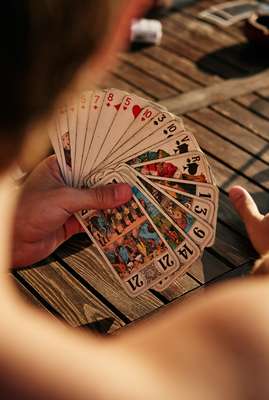 On Friday and Saturday nights, Sporting hosts epic parties where revellers can drink and dance as the waves crash on the rocks below. The past few years, oddly, have seen a marked rise in business, despite the fact that a war is raging just over 60km away and outbursts of violence in Lebanon have become more frequent. "When things are difficult in Lebanon, Beirutis don't leave the city, they just come here," says Abou Nassar.
Sporting also boasts a unique view of the city's iconic Pigeon's Rock, a naturally formed arch that juts out of the sea just off the western coast. Mostly, however, the Sporting view is of concrete, white and yellow awnings and the sea; there is no actual "beach" per se. For that, visitors and locals make the short trip up north to Batroun.
Considered to be one of the oldest cities in the world, Batroun is thought to date back to around the 14th century BC, and is home to a vast number of churches and a remarkable ancient Phoenician sea wall. Located South of the town lies miles of rocky limestone coastline, dotted with caves for diving and hidden nooks for picnics. Beach clubs have sprouted up all along this part of the country but two in particular stand out for their charm, laidback atmosphere and popularity.
Lunchtime in Lebanon doesn't get any better than fresh seafood and a glass of local rosé served on a table sat in the sea at Jammal's. Set up in 1981 in the midst of the civil war by Joe Jammal as a place to break bread with family and friends, the restaurant hasn't grown an inch since it was started.
"This place is all about the family lifestyle," says Joe's son Mickey, who now runs the place with his father. "We serve the food we eat at home. Our family home is still upstairs. As a child I would wake up and fall asleep to the sound of knives and forks. I was raised in between these tables."
Built into a narrow rocky cove, the majority of Jammal's 10 or so tables are positioned above a small beach. Only a lucky few get to snag the highly coveted sea tables, where customers sit in their bikinis or trunks in plastic white chairs while the waves lap at their legs.
"The idea is that people are able to come by boat," says Mickey, an energetic man of 28, as he points to a creaking wooden jetty stretching out into the water. "Your boat moors at sea and then a dinghy picks you up and takes you safely to a table laid with fresh fish and cooling wine."
Even during the quieter weekdays – at the weekend Jammal's is jam-packed – families come to take their lunch here, a chance for the adults to catch up and the kids to explore the nearby sea caves. "It's my first time here in Lebanon," says Pernille Otzen, a Danish woman visiting with her Lebanese husband and young daughter. "I feel like I'm in one of those glorious French resorts from the 1970s. I didn't expect it to be so beautiful."
"It's secluded; it feels like your own private beach," says her husband Rami Fustok.For Jammal this is what it's all about: showing visitors the side of Lebanon far from the bombs, war and refugees in the news. "I want to give the best image of Lebanon: peace, prosperity, simplicity, nature, good food, hospitality," he says, gesturing at the happy customers sitting at tables behind him. "People often ask us if things are difficult here. Of course. But this is our kind of resistance – that you can always find a safe haven and some peace in this place."
A five-minute drive down the coast is another mainstay of the Lebanese beach scene: Pierre and Friends. Set up by the eponymous Pierre in 2003, this is a beach club that's all about people. "We have a good spirit here," says floor manager Jimmy Hachach, 26. "We have good relationships with the customers and the locals. Pierre built good relations with everyone so we have very loyal clients. That's what makes this place special. People in Batroun are like those in the countryside: everyone knows each other and the atmosphere is very cosy."
Perched on a gleaming white strip of shingle beach lapped by the clear, greeny-blue waters that characterise Batroun, Pierre and Friends is the ultimate day-to-night destination for beach-goers. From the early morning guests can swim, sail and suntan, then it's sundowners to the sound of perfectly pitched chill-out music. Come dark, the place erupts into party mode with bikini-clad bodies mingling with those dressed up to the nines in shirts, dresses and heels.
"It's so chilled here," says Luna Younes, a 19-year-old student in town for the day with two girlfriends. "You can hang out and there are always new people to meet." "You could even meditate here," adds her friend, Romy Malhame, although she admits that she hasn't tried doing so herself. "I prefer the Sunday-night parties. In Lebanon we like to party every night!" Hachach agrees that business has never been better, though in part that is because of the troubles of the past few years: "People need to relax more than ever. They need to escape."