Cities / Montevideo
Broad horizons
With its intriguing mix of grand colonial boulevards, art deco façades and buzzing plazas, Uruguay's capital is emerging as a beacon of creativity and democracy in Latin America.
Population: 1.3 million
Lowest winter temperature: 6c
Tallest building: World Trade Centre Tower 4 at 180 metres
Number of cities twinned with Montevideo: 45
Carnival duration: 40 days
Miss Uruguay arrives at a hotel in Montevideo's grand Independence Square in an old grey Volkswagen Golf, driven by her dad. This isn't the kind of carriage one might expect of a reigning beauty queen, fêted by her peers as the most glamorous woman in the land. "It's not like in Brazil, Colombia or Venezuela," says Bianca Sánchez Picos about the countries where beauty pageants are national obsessions. She was crowned last year, just before her 20th birthday. "We value natural beauty here," she says, her pearly white smile framed by a shot of bright-pink lipstick. "When I won I knew people in Uruguay didn't really care. But for me it was a dream. I felt very proud and very happy."
Self-deprecation and a celebration of the low key is something of a national trait in Uruguay. "We like to not be too successful here," says Andrés Danza, editor in chief of Búsqueda, Uruguay's most prominent weekly newspaper. "We like being in the middle."
Wedged between Brazil to the north, Argentina to the west and boasting a 670km coastline with the Atlantic to the east, Uruguay – population 3.3 million – has been one of Latin America's quiet success stories since the turn of the 21st century. The past 10 years or so have been prosperous. "It was a bonanza," says Daniel Supervielle, a journalist and professor of communications at the University of Montevideo. "People had money in their pockets, they bought mobile phones, a little motorcycle or a car."
The capital, Montevideo, saw its middle class swell, its technology sector blossom and an entrepreneurial spirit flourish, all buoyed by the boom in demand for Uruguay's key exports: cattle, soya beans and wood pulp. They are sectors that remain, largely, in rude health. "There are lots of opportunities here at the moment," says Lucia Soria, who opened her celebrated Jacinto restaurant in Montevideo's old town four years ago. "I'm not a billionaire," she says as a waiter clears our plates. "But I'm a hard-working person. I think that's the spirit in which to do things here. It's a small country and there's a lot to learn from being in a small place. People take care of their country; I feel very lucky to be here."
A wave of populist political reforms earned Uruguay the reputation as one of the most progressive countries in Latin America. In 2013 it became the first in the world to legalise the marijuana trade; in 2012 it decriminalised abortion; and gay marriage became legal in 2013, five years after Uruguay became the first Latin American country to sanction civil unions between same-sex couples.
But despite asserting a progressive image of itself abroad during the past decade, there are growing concerns at home that there is economic trouble ahead. "We have a saying here," says Ignacio Munyo, director of the Center of Economics at the University of Montevideo. "If Brazil or Argentina catch a cold, Uruguay gets the flu." And there are signs that the economic and political chaos next door is seeping into the country. "There is a chance we'll have a small recession in Uruguay this year," says Munyo.
The city's visual identity has long been dictated by its buildings. A series of interlocking leafy squares were designed in the 19th century to be neighbourhood hubs and continue to be so today; many host daily antiques markets, picnics and small political demonstrations, and are dotted with green news kiosks that, despite a drop in print readership, still play a treasured role in city life. "We are very well informed," says Rúben Forni, a bookshop owner, pointing to Uruguay's consistent ranking as one of the most literate countries in Latin America.
"The city is eclectic," says Eduardo Strauch, an architect who specialises in residential buildings in and around the capital. "The quality of building is very high here; the townhouses and the summer houses are particularly beautiful."
Many of the major architectural movements from the 19th and 20th centuries have found a home here: from the neoclassical flourishes of Uruguay's grand Palacio Legislativo building; the beguiling neo-gothic tower of the famous Palacio Salvo; the striking red-brick mid-century city hall; the art deco apartment buildings; and postmodern office towers downtown. Today Montevideo's architectural vocabulary is blossoming once again. Studios such as Ferrando-Goyos-Martirena – with its sleek take on domestic architecture – and the Lorieto-Pintos-Santellan practice, whose striking redevelopment of a theatre in Canelones, north of Montevideo, is a marvel, are breathing new life into Uruguay's rich architectural pedigree. They take their cues from 20th-century Uruguayan trailblazers Luis Garcia Pardo and Carlos Ott, famed for his 1989 Bastille Opera House in Paris.
Montevideo-born writer Felisberto Hernández (1902-1964) was fascinated by buildings and the mysterious people who inhabited them. A travelling pianist who gained little recognition during his lifetime, he preferred to write his pieces of short magical fiction while locked away in shuttered rooms. "For some months," he wrote in short story The Dark Dining Room, "my job was to play the piano in a dark dining room. An elderly lady was my only audience. She didn't care who played for her... But during the pauses between pieces – when neither of us spoke – the silence set my mind to working in unusual ways."
Hernández's work shines in revealing secret, surreal worlds that are rooted in the mundane. And the notion of pulling back the curtain on the hidden, unrecognisable side to life, of which Hernández was a peculiar master, is a potent one in Montevideo. "During the dictatorship," says Gonzalo Alonso, an archivist at Montevideo's Carnival Museum, "the performers played a very important role. They spoke aloud, in their songs and shows, what people were feeling but couldn't say because of the military regime."
Uruguay's carnival – which, at 40 days, is the longest in the world – focuses on tablados, a collection of neighbourhood stages built by the communities in which they sit. "For the other 325 days of the year the performers are butchers, doormen; they are common people," says Alonso. "During carnival they sing and dance. People think they're professionals."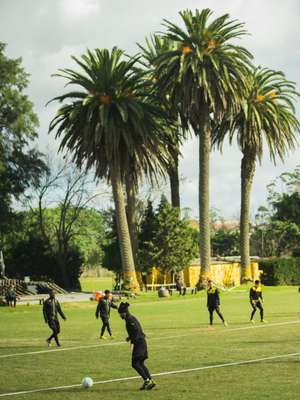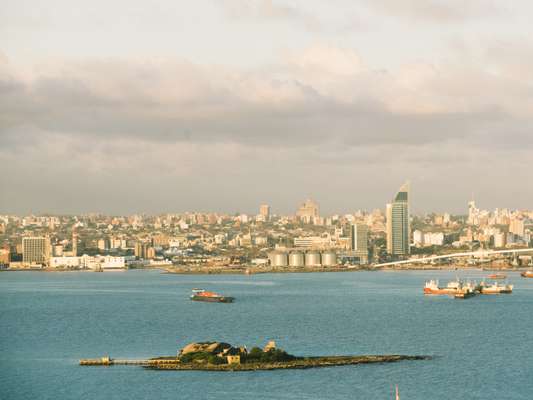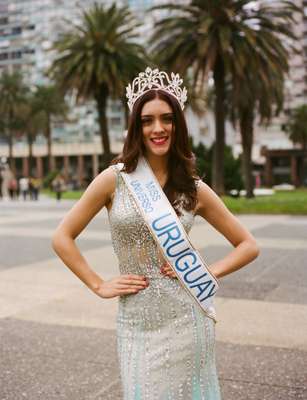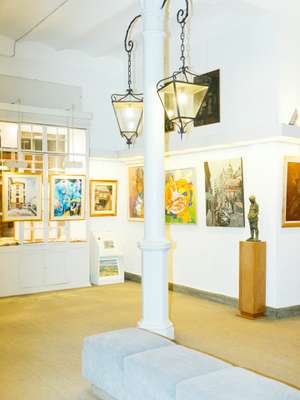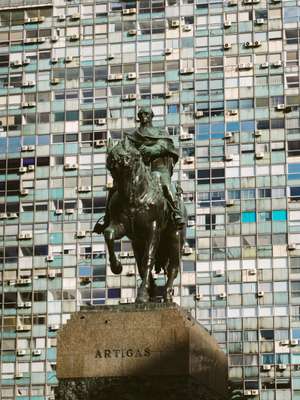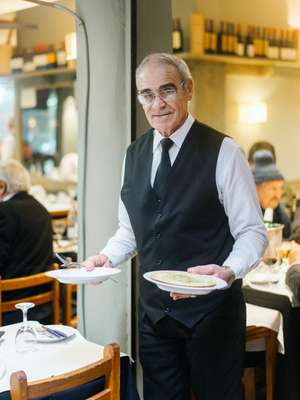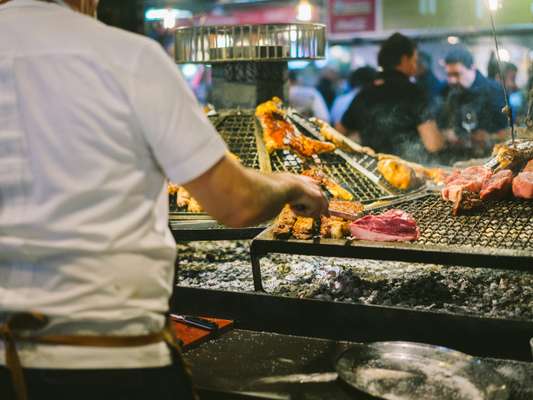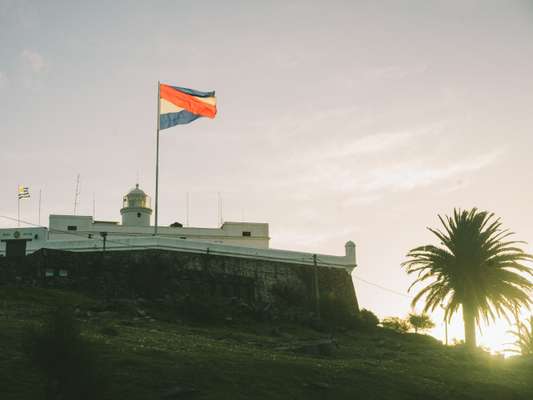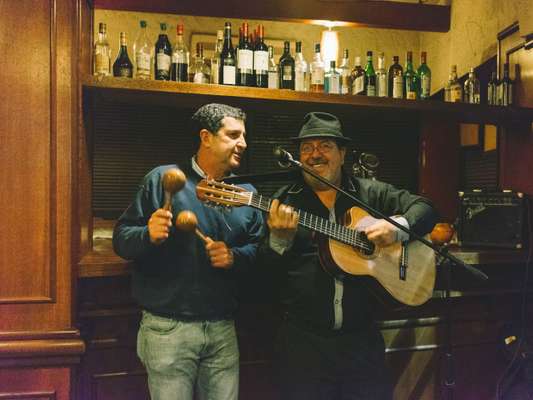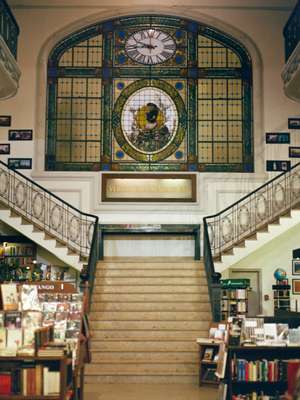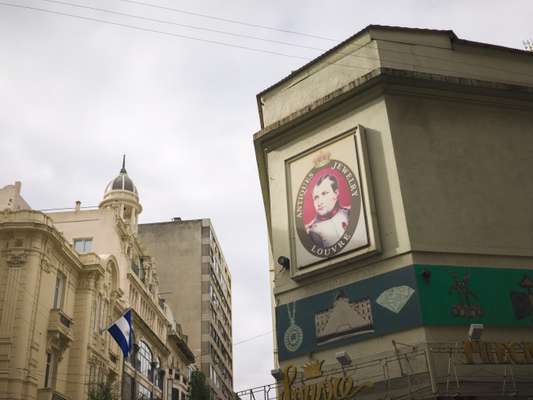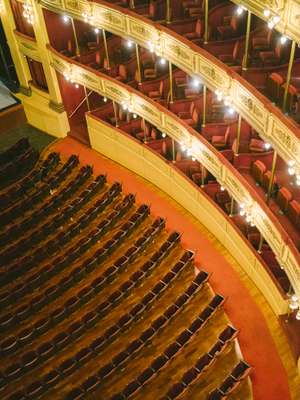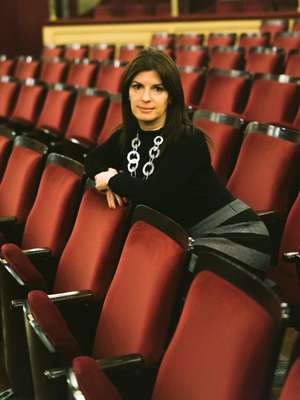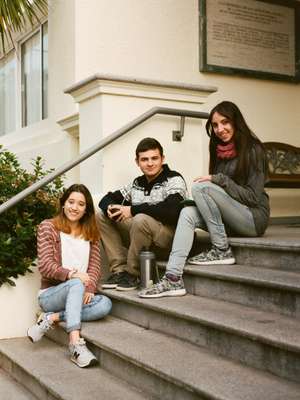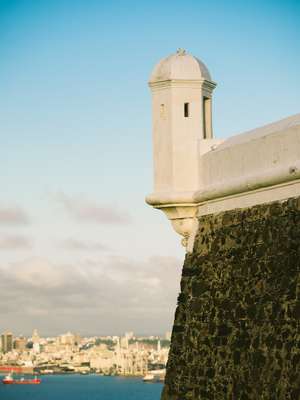 A military dictatorship ruled the country from 1973 to 1985 and was singular in Latin America in its coalition of military and civilian leaders. Students and opponents disappeared (some 200 people who vanished during the dictatorship are still unaccounted for), dissidents were exiled and educational curriculums were quietly tailored to fit the regime's diktats. "It is a black page in our history," says journalist Daniel Supervielle.
Carnival and the arts more broadly gained particular potency during this time. "Every moment of friction, of crisis, and every war and revolution has been reflected here at the Teatro Solís," says Daniela Bouret, general director of Teatro Solís, Uruguay's oldest theatre and the longest continuously open opera house in Latin America.
The murgas, the colourful rag-tag opera companies that are another hallmark of carnival celebrations, became one of the few conduits for rebellion against the regime – a tradition that continues to this day. "If the government makes a mistake," says Alonso, "come January or February, the murgas will sing about it."
Unlike the fate of military regimes elsewhere, Uruguay's ended peacefully in 1985 with the country's former rulers granted full amnesty for crimes committed on their watch. Two national referendums in the years since – when voters were asked whether to put their former military leaders on trial – were unsuccessful. "It is still a political problem, it is unresolved," says Supervielle. "For the younger generations it is a chapter in a history book. For our eldest, it is a scar on the soul."
When José Mujica, a former guerrilla fighter and then leader of the Frente Amplio coalition of left-wing political parties, became president in 2010, it gave people a sense of resolution for that chapter in Uruguay's political past. Nicknamed "the pauper president" in the international press, Mujica relinquished the keys to the presidential palace, preferring to live in his family home on the outskirts of Montevideo instead. He also swapped his presidential motorcade for a Volkswagen Beetle that he insisted on driving himself. "There are a lot of people who love him," says Danza of the Búsqueda newspaper, which broke the news that Cuba and the US were in secret talks to normalise relations thanks, in part, to Mujica's mediation between Havana and Washington. But despite continuing to enjoy rock-star status overseas, questions at home over Mujica's record in office are gaining traction, especially as the economy teeters. "People want a change," says Danza. "And that's OK."
On a chilly Wednesday night in June, a small group of protesters have gathered in Independence Square. They represent Uruguay's Communist party and are here to protest the presence of Uruguayan soldiers in Haiti. "People are very proud of our democracy," says the economist Ignacio Munyo. "We have two of the oldest political parties in the world: the Partido Nacional and the Partido Colorado, founded in 1836. So the legacy of our democracy is very strong."
This democratic heritage has made Uruguay one of the most stable countries in the region. The headquarters of the continent's leading trade blocs, Mercosur and Aladi, are in the capital, earning it comparisons with Brussels' role in Europe. Despite the small fissures appearing in Montevideo's outlook, there is little concern that the future will be bleak. Uruguay – and its fondness for the middle ground – has survived and thrived in darker times than these.
"There is something poetic about Montevido," says Gervasio Troche Gutiérrez, a cartoonist, whose sombre black-and-white characters can be found on murals and in the pages of comic books and periodicals at bookshops across the city. "There is inspiration here."
NOTES: Peñarol football club
The triumphs and agonies of Montevideo's most famous football club, Peñarol, are woven through the narrative of the city itself. Travel around the capital and you'll know if you're in Peñarol territory thanks to the daubs of black and gold paint (the team's colours) splashed on the trunks of palm trees and the stems of lampposts. This season they're struggling despite the presence of one of Uruguay's most famous footballers, Diego Forlán, who has previously played for the likes of Manchester United and Atlético Madrid.
Montevideo DIRECTORY
Get to know the city's best spots to watch tango, sip whiskey sours and taste the finest steak.
Stay
Casa Roberto: A charming addition to Montevideo's burgeoning b&b offering. Set in a lovely colonial townhouse, the rooms are simple, comfortable and characterful. La Rambla and the sights of the old city are within walking distance.
1159 Maldonado
1598 2903 2507

Hotel Carrasco: Once the most opulent hotel and casino in Montevideo, the grand beaux arts building was restored by the Sofitel group. Not far from the international airport, it is set in the upscale Carrasco neighbourhood and boasts wonderful sea views.
6451 Rambla República de México
1598 2604 6060
sofitel.com
La Pulpería: A well-regarded steakhouse. The tiny red-walled dining room is rarely empty and the extensive range of cuts of prime Uruguayan beef is a treat.
448 Lagunillas
1598 2710 8657
Dulce Tokio: Set in a beautiful old townhouse, Dulce Tokio serves the best sushi in town. The atmosphere is relaxed but note that it is only open from Thursday to Sunday. Pop next door to Mingus for a nightcap of grappa miel and some live music after dinner.
1972 San Salvador
1598 9853 7723

Candy Bar: One of the most charming new bars in Montevideo, set in the updated interior of an old storefront. Go for whiskey sours and the vegetarian tasting plates.
1402 Durazno
1598 2904 3179
Bar Fun Fun: A Montevideo institution, Bar Fun Fun opened its doors in 1895 and is still run by the same family. An older crowd comes for dinner and the cabaret shows, which include tango performances and warm-hearted singalongs of Spanish and Uruguayan classics.
922 Soriano
1598 2904 4859
barfunfun.com
Café Brasiliero: Opened in 1877, this is one of the most evocative cafés in the city. It's still popular with Montevideans who come here to sip cortados during their afternoon breaks.
1447 Ituzaingó
1598 2917 2035
cafebrasilero.com.uy
Don't leave town without a bottle of Tannat Roble by the excellent Narbona Winery. Narbona's rosé is also excellent.
1598 4540 4160
narbona.com.uy
The bus network is comprehensive. It is also an increasingly bike-friendly city and for those wanting to get around at their own pace, taxis are inexpensive.
Milonga: The milongas are real institutions: they're low-key dance halls where couples from every generation go to dance the tango. These venues are where many of Montevideo's professional tango dancers learnt to dance and sharpened their craft. Our pick is JovenTango, which is tucked away in the Mercado de la Abundancia market hall.
1312 Mercado de la Abundancia
+598 2908 6813
joventango.com
Candombe: Candombe is a Uruguayan tradition of music and dance that derives from the cultural practices of slaves who were brought to the country in the 18th century. It was added to Unesco's list of intangible heritage in 2009. In summer it's performed widely along La Rambla; in winter you'll have to look a little harder to find impromptu performances.
Begin your run from the lighthouse at Punta Carretas and weave your way along La Rambla, which has kilometre markers dotted along it so you can keep track of how far you've run. The end point of the beach in front of the Sofitel Hotel Carrasco is around 10km.
Montevideans consistently say that the city's seafront promenade La Rambla, which weaves along the city's 10-or-so beaches, is their favourite outdoor space, especially in summer. Many of Montevideo's barrios are effectively huge leafy parks – such as the Parque Rodó – and are perfect for meandering.
Carnival: Uruguay's carnival runs for 40 days from the beginning of January each year and is the longest in the world. Keep your eyes out for the murgas: the colourfully dressed opera companies that tell satirical tales of the past year.
Language: Knowing some Spanish will be invaluable in Montevideo, especially if you're feeling intrepid and want to go off the beaten path. Most Montevideans will be happy to help you out, despite any language barriers.
Uruguay's climate is mostly humid and tropical. It is one of the few countries in Latin America to enjoy four distinct seasons, therefore dress for the elements in winter (July to September) and as skimpily as you like in summer (December through to February).