Cities / Wellington
Life's a breeze
Fiona Wilson reporting from Wellington: With its isolated coastal location and stunning sea views, this might be the world's windiest city but it's not all hot air. The New Zealand capital is home to incomparable coffee, exceptional seafood and a strong cinematic pedigree that's enough to see even the most experienced travellers blown away.
Population: 204,000 in the city (496,000 in entire region)
Population density: 7 people per hectare
Degree holders: 28 per cent hold bachelor's degree or higher
Average wind speed: 12 knots (22 km/h)
Established as capital: 1865
Wellington is putting on its best weather: day after day of dazzling winter sunshine and scarcely a breath of its famous winds. From Mount Victoria, a 200-metre-tall hill that rises over the city centre, Wellington unfolds with a thrilling clarity that reveals both its rollercoaster topography and its modest scale.
On one side there's Miramar, the neighbourhood now home to a film industry that has turned Wellington into a Hollywood player; beyond it is the quiet but pricey suburb of Seatoun; nearby is Oriental Bay, which benefits from all-day sun (when it shines) and a beach enhanced by golden sands; further along the waterfront is the business district and parliament. In the distance ferries cross the harbour, from Queen's Wharf to Days Bay, stopping only at the small island of Matiu/Somes.
The world's southernmost capital, with a 2km centre and a core population of just 200,000 (add in the Kapiti Coast and Wairarapa and it still only reaches about 500,000), Wellington sits in the middle of New Zealand at the bottom of the North Island. It's a city with lively geology that makes it prone to earthquakes – the last really big one was in 1855 – and whose undulations mean that its houses are often pitched at precarious angles, some with their own cable cars running from street level to the front door. Styles vary from modernist boxes and old villas to small art deco apartment blocks but they are all on the modest side; with these views there's no need to showboat about architecture.
Hemmed in by hills and the harbour, Wellington is a compact city whose setting throws its residents – mostly of European descent along with Asians, Maoris and Pacific Islanders – into close proximity. "That's what I love about Wellington," says Anna Ronberg, a fashion buyer for the boutique Scotties. "Bureaucrats, hippies, artists, the wealthy, immigrants, anarchists, students, diplomats and the downright weird are all forced to interact because of our geography. We can't avoid each other and that's quite unique in a capital city."
Wellington has wealth but you'd be hard-pushed to spot it. Such is the discretion of property and personal style that it can be difficult to know if people are loaded or not (Wellingtonians, regardless of their financial status, have a reputation for dressing entirely in black). Everyone mucks in together, whether they're brunching at Maranui Surf Club on Lyall Bay or shopping at the waterfront food market where customers instinctively grab tarpaulins when the wind threatens to lift them.
Art dealer Hamish McKay, who has been running his contemporary gallery in Wellington since 1993, says that the city has a bohemian streak, "Wellington is like a village where the people rub along well, especially in the Cuba Street area, where hipster artists and business types hang out at the same record shops, galleries, bookshops, cafés and bars." The art scene, he says, is similarly inclusive. "I love Auckland but there is a real sense of community in Wellington, not just among galleries and artists but among the people who visit them."
New Zealand's parliament is in Wellington but it's Auckland, a growing city of 1.4 million, that is acknowledged as the country's business centre. Prime minister John Key is a self-made Aucklander whose style doesn't always sit well with Wellingtonians, not least for his 2013 comment, which suggested that Wellington was a "dying" city. Some conceded that in cold business terms Key might have a point but it hardly endeared him to a city of well-educated and liberal-minded public servants who thrive on a cultural scene that includes the New Zealand Symphony Orchestra and the Royal New Zealand Ballet, as well as music, art and film festivals.
Wellingtonians aren't too bothered about how they're perceived by the Auckland money men and there is some (mostly) good-humoured sledging between the two cities. Aucklanders paint Wellington as a city with rotten weather and an inflated sense of its cultural importance; Wellington residents pity their northern cousins for being trapped in a mercenary metropolis with overpriced houses and traffic congestion.
However, there is one area in which Wellington is the undisputed New Zealand champion: coffee. There are cafés and roasteries on every corner, and everyone is quite clear about the coffee they favour. "Wellingtonians have a massive amount of choice when it comes to great coffee," says Joe Stoddart, master roaster at Havana Coffee Works HQ. "We have more cafés per capita than most of the rest of the world so any coffee drinker can change their mind at any moment. You can drink a single origin Cuban espresso here and then 200 metres down the road you can order a pour-over v60 African blend." The level of detail can be baffling for the uninitiated, as can the strength of the coffee: double shots – for the price of a single – are the city standard.
"The easiest way to find great coffee in this city is to go to where people are laughing, smiling and talking at fever pitch after their fifth cup," says Stoddart as he pats a much-loved roasting machine from the 1970s; at Havana they roast seven tonnes of green beans a week. "She is a Petroncini, Italian built and heavily modified by us so we can let every coffee bean tell its own sweet little story."
Havana was founded by Geoff Marsland, one of a triumvirate of coffee pioneers who set the Wellington coffee scene in motion back in the early 1990s along with Chris Dillon of Coffee Supreme and Jeff Kennedy, who got the ball rolling with his café and roasting business L'Affare. "We were friends and rivals, always pushing hard," says Kennedy. "We looked at coffee as a craft. We were fascinated with pursuing the ultimate cup of coffee, which, of course, can't be achieved. Coffee is a beast; so many things can go wrong with it. It's a process of eliminating the faults. The coffee industry here is based on craft not money."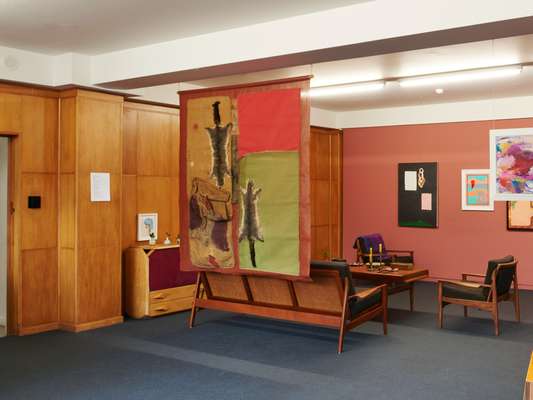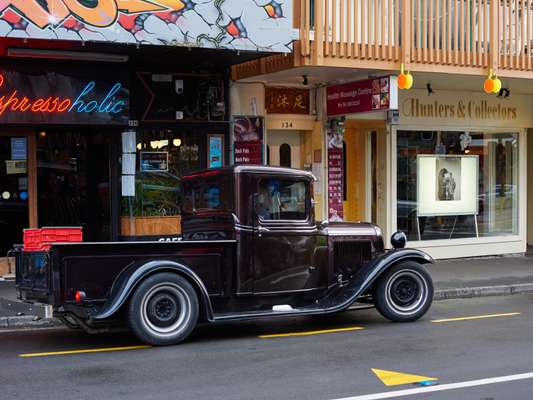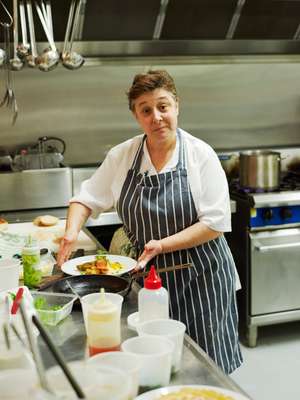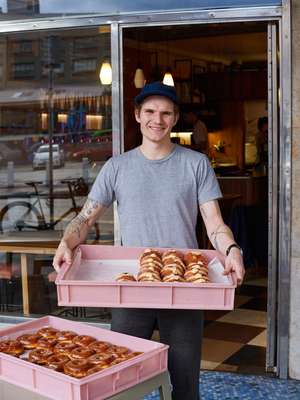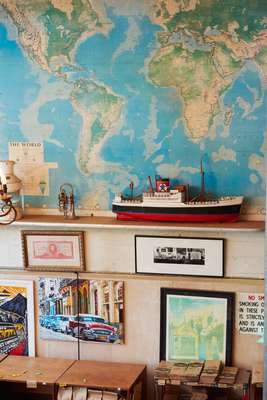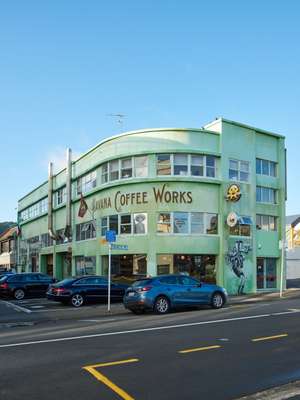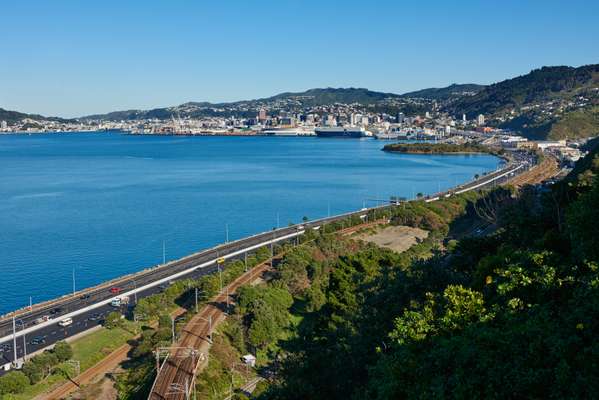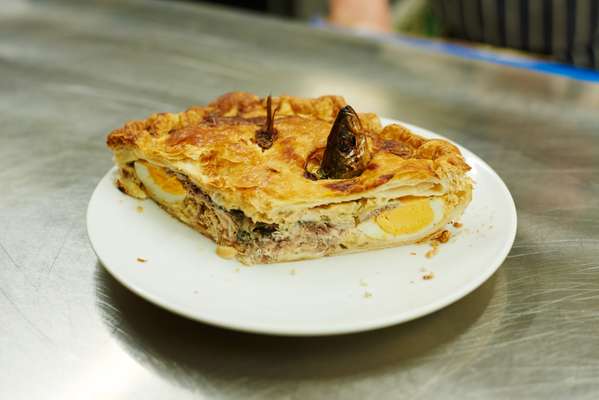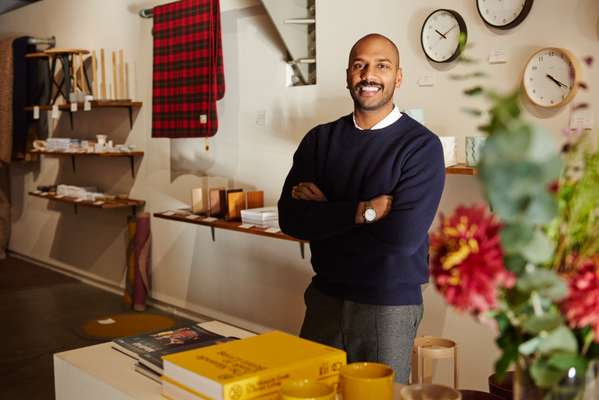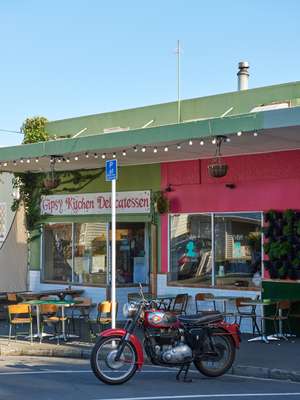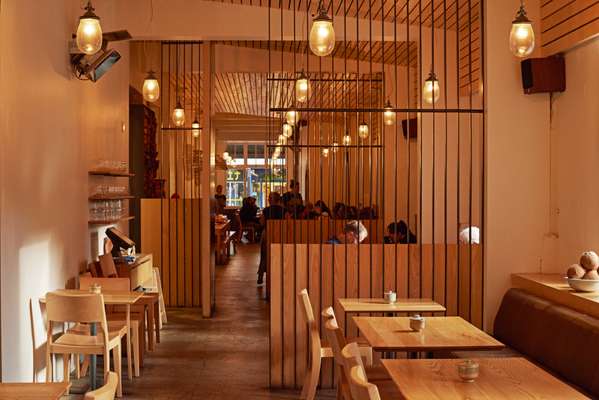 Kennedy sold his business a decade ago but the lure of coffee proved too strong and three years ago he and his partner Bridget Dunn opened Prefab, a perpetually humming 180-seat café, roastery and event space on Jessie Street. Grannies and teens alike gather here to tuck into the fresh bread and house-smoked salmon. The couple also run their coffee-cup business Acme & Co, which came about when their cup supplier refused to take their feedback on board. With Wellingtonian resourcefulness they decided to make their own and, working with longstanding Wellington coffee pro Jessica Godfrey, now sell Acme cups all over the world.
Good food is a preoccupation in this city but unpretentious Wellingtonians don't bang on about slow living, they just do it (this is a city where people get up and go to bed very early). Nikau, the café attached to the City Gallery, has been cooking seasonal food since 1998; at Loretta's on Cuba Street they serve tasty brunches on ceramics made by the Japan-influenced Wairarapa potter Paul Melser; at wbc you can eat fresh Bluff oysters; and the vote for the best kedgeree is split between Nikau and newcomer Field & Green. Even the fish and chips are good in this town.
"The food scene in Wellington is honest, informal and vibrant," says Dunn. "You won't see silver service and there's scarcely a white-tablecloth restaurant in this city. Keep in mind there's only 200,000 people in Wellington so there isn't much of a market for formal dining but Wellingtonians love to eat out; it's part of our dna. We're the coffee capital, craft-beer capital and we have the best seafood in the world."
The city also has an enviable supermarket in Moore-Wilson's, a family-run business that began as a wholesale trader in 1918 and has shelves stacked with Whanganui pears, beef from Taupo, Marlborough mussels and a top selection of New Zealand wines, including Martinborough sauvignon blancs and Central Otago pinot noirs. The store also offers recipe cards, reports on food trends and advice on what's good to eat now. "We've always focused on producers and seasonality," says Jane Moore, now the third generation to manage the business. "Our customers are interested in where things come from and how they were produced. We also form relationships with our growers."
The restaurant trade loves this place and at the weekend it heaves with shoppers who pile in for freshly squeezed orange juice and a hunk of rotisserie chicken from the chook wagon – which, incidentally, is a scaled-up replica of a 1947 Citroën H van that was made in a film workshop in Miramar.
"Wellywood" has been on the radar ever since the Lord of the Rings trilogy was made here by Wellington-born director Peter Jackson. James Cameron's Avatar, the highest-grossing film of all time, was made here too and its multiple sequels will follow suit. Scarlett Johansson was also in residence this year, working on a big-budget version of Japanese manga Ghost in the Shell (she was politely ignored by Wellington's down-to-earth residents). Miramar is dotted with buildings that belong to the likes of Stone Street Studios and Jackson's Weta Digital and Weta Workshop. The effects have trickled down through the city economy, which is otherwise largely built around the government, and the love of film is evident everywhere from the annual film festival to beautifully restored cinemas such as the Lighthouse and the Embassy.
Wellington is home to some excellent boutiques, such as Scotties in Te Aro and Harry's in Seatoun – whose buyers travel all over the world – but shopping is not a huge hang-up here. The chain stores tend to bypass Wellington in favour of bigger Auckland. Wellington also has a reputation for training fashion designers that then hightail it to Auckland as soon as they graduate.
None of that deterred Nick and Nevada Leckie though, who came to Wellington to study and have made the city the base for their rainwear brand Okewa (which means "large grey raincloud" in Maori). "Wellington is the windiest city on Earth and the rain can be horizontal, which is challenging for even the best umbrellas," says Nevada. The couple live and work in Oriental Bay on the edge of the city centre and walk everywhere, rain or shine. Their proposition was simple: to make raincoats that looked good but were properly waterproof. Nevada looks after the design side and the fabrics are made for them in Japan.
Nick says that the city has been a good base for business. "Wellington's size means that you can easily connect with anyone and if they can't help you then they'll know someone who can. The creative community around what we do is very collaborative and it's common for people here to be pursuing a side project, – and there's a camaraderie in that. That said, it's not an overly fashion-minded city so it's important for us to maintain a global outlook."
The elements are closely felt in Wellington and the transition between urban sophistication and raw nature can be swift. Should you be so inclined, it would be prefectly viable to hike in the town belt – a swathe of reserves and parkland that encircle the inner city – in the morning, fuel up on a first-rate lunch in town at midday and go seal-spotting down at Red Rocks on the rugged south coast during the afternoon. The weather might not suit everyone, this year's long summer notwithstanding, but it's easy to see why people are so happy to live here.
As art dealer McKay puts it: "Wellington is a microcosmos: it might be postage stamp in size but it totally punches above its weight and has everything great about living in a city."
WELLINGTON DIRECTORY
The city's top places to wine, dine, shop and swim (not all at the same time).
Intercontinental: This reliable option in the CBD – which is small enough that nowhere is more than a walk or a short drive away – has renovated rooms, some with a harbour view.
2 Grey Street
+64 4 472 2722
intercontinental.com/wellington
Ohtel: For a cosier option, this 10-room boutique hotel in the seafront neighbourhood of Oriental Bay boasts mid-century furniture and views over Waitangi Park, the city and the marina.
66 Oriental Parade
+64 4 803 0600
ohtel.com
Prefab: Run with flair by Wellington coffee pioneer Jeff Kennedy and partner Bridget Dunn, this modern café serves bread baked every morning, sparkling water thrice filtered and coffee roasted on site.
14 Jessie Street
+64 4 385 2263
pre-fab.co.nz
Loretta: An offshoot of popular café Floriditas (further along Cuba Street), Loretta serves seasonal food, from gooseberry scones for breakfast to free-range wood-fired chook (chicken) for dinner.
181 Cuba Street
+64 4 384 2213
loretta.net.nz
Capitol: There are plenty of tempters on the menu of this popular Italian-inspired restaurant but we recommend the signature orecchiette with prosciutto and peas – and the fish of the day is always one to watch. It's open for brunch and dinner but be warned: it's particularly busy during the arts festival.
10 Kent Terrace
+64 4 384 2855
capitolrestaurant.co.nz
Matterhorn: An old favourite on Cuba Street, Matterhorn's roots stretch back to 1963 when it was a Swiss coffee house. Today it's a restaurant, live-music venue and dimly lit bar with New Zealand wines and an irresistible cocktail menu.
106 Cuba Street
+64 4 384 3359
matterhorn.co.nz
Customs by Coffee Supreme: Coffee Supreme owners Chris Dillon and Maggie Wells used the same architects who were working on their house to give their city café a retro Scandinavian feel. Expect excellent coffee and fresh handmade doughnuts from bakery Little Dough Co.
39 Ghuznee Street
+64 4 385 2129
coffeesupreme.com
City Gallery Wellington: Housed in the former Wellington Public Library, this public gallery showcases contemporary art from New Zealand and around the world, and has an admirable roster of talks and live performances.
Civic Square, 101 Wakefield Street
+64 4 913 9032
citygallery.org.nz
Hamish Mckay: Hamish McKay is knowledgeable and good company, both of which are key attributes for a gallerist. Pay a visit to his gallery and see artists that include Wellington-based German jeweller Karl Fritsch and Melbourne painter Stephen Bram.
1F, 39 Ghuznee Street
+64 4 384 7140
hamishmckay.co.nz
Wellington on a Plate: New Zealand's biggest food festival features 136 places to eat and 127 events, and this year runs from 12 to 28 August.
visawoap.com
Precinct 35: Prak Sritharan gave up a lucrative career in finance to pursue his dream of opening his own design shop; he sells a mix of cut flowers, Japanese homeware, New Zealand-made shirts and ceramics by Brooklyn-based Wellington potter Wundaire.
35 Ghuznee Street
+64 274 653 188
precinct35.co.nz
Wellington Chocolate Factory: Chocolate, like coffee and craft beer, has become a Wellington speciality. At the Wellington Chocolate Factory they make ethically traded organic chocolate. Take a tour and load up on the sweet stuff; the Salted Brittle Caramel comes highly recommended.
5 Eva Street
+64 4 385 7555
wcf.co.nz
Town belt: Wellingtonians have been enjoying this sizeable horseshoe of parks and reserve land for more than 170 years. The 11km stretch known as the Southern Walkway takes hikers from the centre of town to Island Bay.
Freyberg pool: If you hit a rainy day head to Freyberg pool. Designed in 1963 by architect Jason Smith, this 33-metre pool (and fitness centre) has a plum spot on the waterfront at Oriental Bay.
139 Oriental Parade
+64 4 801 4530

Wellington's only paid print daily, The Dominion Post was established in 2002 when two longstanding Wellington broadsheets came together. Local in outlook, it's a good source of information for city news and events.
stuff.co.nz/dominion-pos