Ministry of Foreign Affairs Club / Rome
Reportage 2. Ambassadors' sanctuary
When in Rome, diplomats and their retired counterparts head here to play tennis, take a dip and cut a few deals.
Summer in Rome usually comes as a surprise. The perennial fruiting of citrus trees across the city and its southern positioning in Europe should be something of a clue but the sun's sudden intensity and the sweltering cobbles seem to catch even the most robust of Romans unawares. Not least the thousands of diplomats that call the city home. It is only natural that the Tiber, which snakes through the Italian capital like a fat green python, provides natural respite. It was here in 1936, at a southern stretch of the riverbank a kilometre upstream from the Palazzo della Farnesina (which houses the Ministry of Foreign Affairs), that the then foreign minister Galeazzo Ciano founded a club that would service the recreational and cultural needs of his ministry.
Ciano came to a bad end – he was executed at the behest of his father-in-law Benito Mussolini – but at the Circolo del Ministero degli Affari Esteri (Ministry of Foreign Affairs Club), his legacy for Italian diplomacy is far more charming than the foreign policies of the 1930s and 1940s. The idea at the time of its founding was to create a place where Italian diplomats and those from foreign diplomatic missions in Rome could "enlarge their circle of friends", says the club's jovial president ambassador, Alessandro Vittani, over his primo piatto. "And today we are proud to be able to change views and enlarge the minds of our members and guests, to do the job that we do as diplomats when we are at home in Rome."
The club's membership is made up of about 2,000 people, mainly comprising current or retired members of Italy's diplomatic service – which often takes the name La Farnesina, after the ministry's building. There are, however, non-Farnesina members, including diplomats (on approval) from other missions based in Rome and about 300 members of other professions, including medicine, law, finance and the arts, who are accepted by invitation after having been nominated by ministry members. Once accepted members can enjoy all of the club's facilities, which include a gym, a climbing wall, seven tennis courts, three swimming pools and a five-a-side football pitch.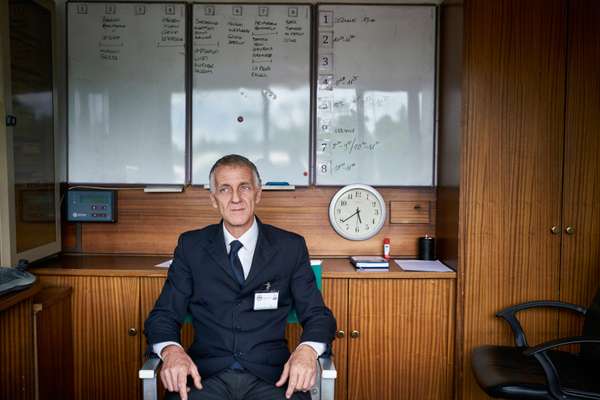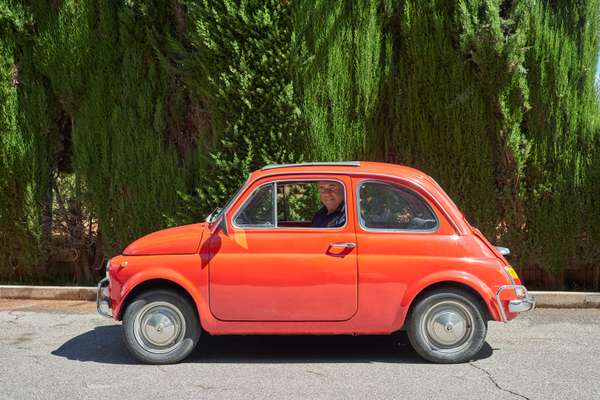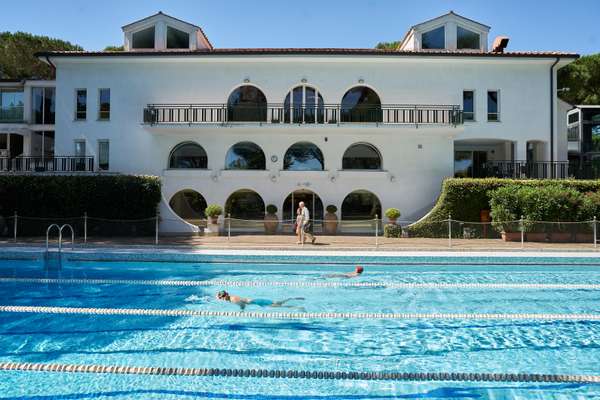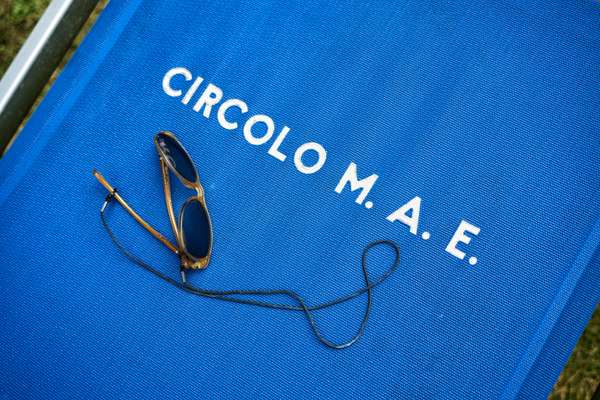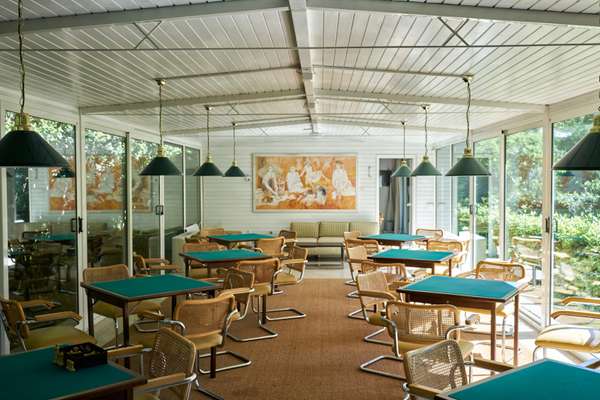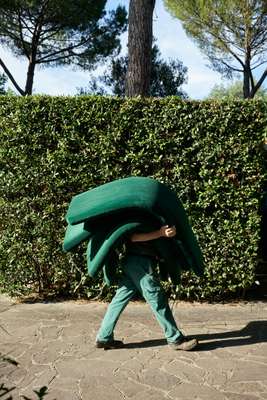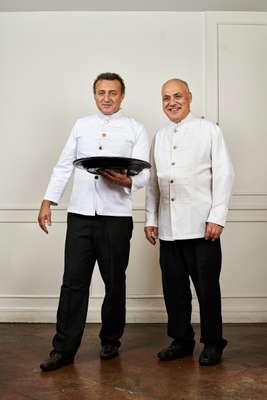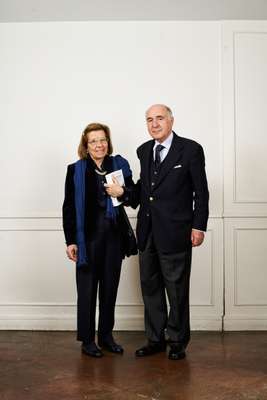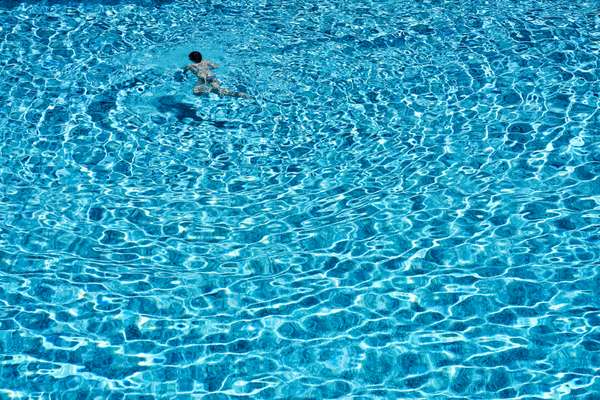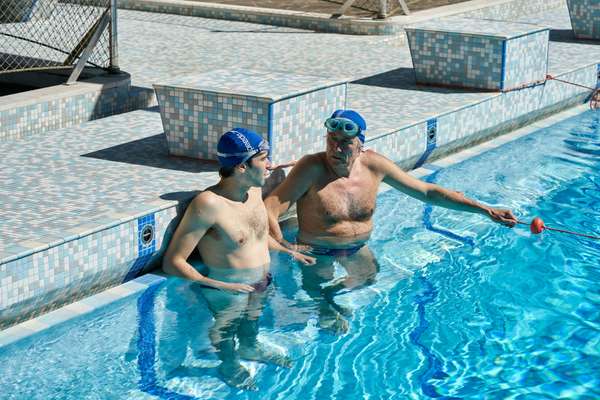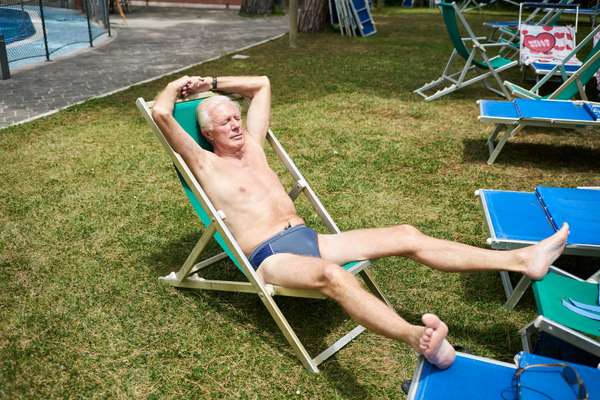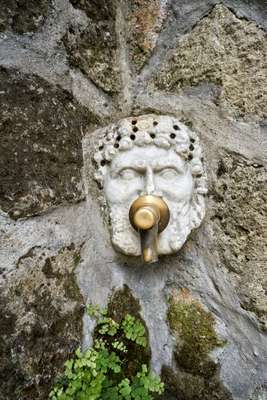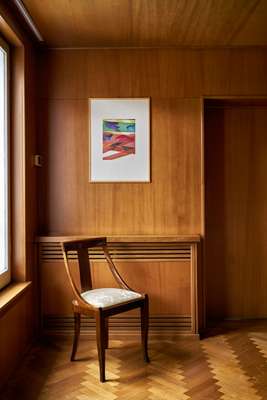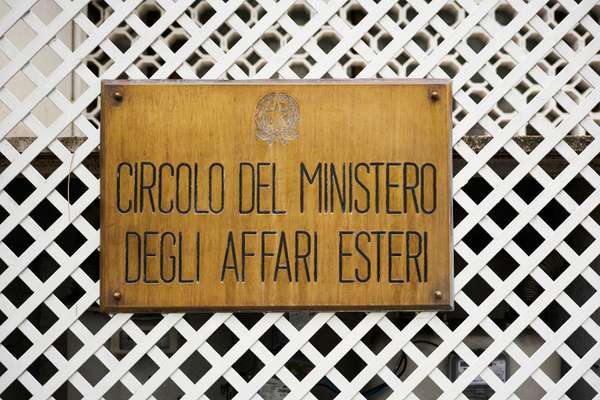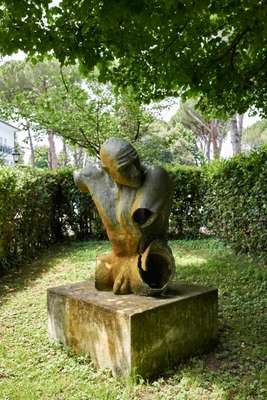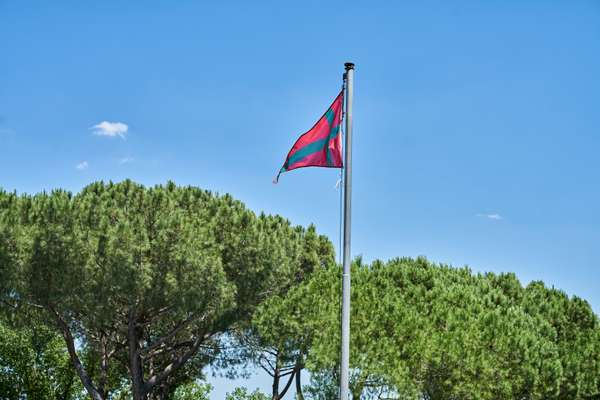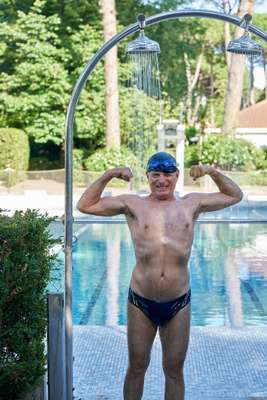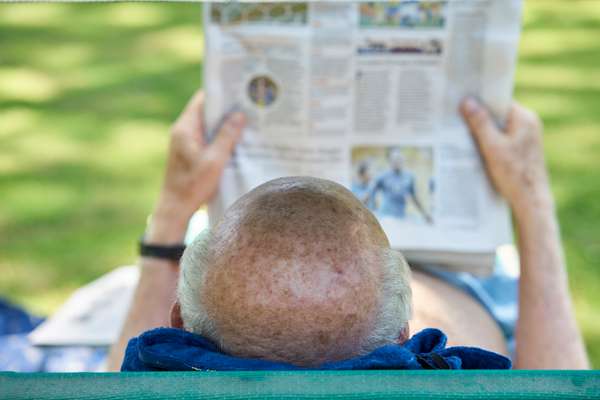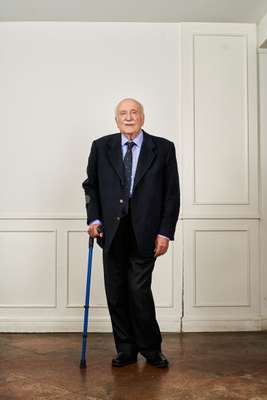 On a sunny Thursday morning Alberto Boniver, in his seventies, sweeps down the club's hedged-off drive with a friendly toot of his lovingly preserved Fiat Cinquecento as he passes the ever-manned security box. A copy of the Corriere della Sera under his arm, this statuesque former Italian ambassador to Uruguay and Nicaragua (postings as consul general in New York and Los Angeles explain his soothing mid-Atlantic accent) towers over his diminutive classic car. "I've been a member since the 1950s as both my parents were diplomats and I was born in Rome," he says in an authoritative tone. "So I was virtually raised here." The former ambassador regularly enjoys the tennis courts, which just days prior had hosted the world's top players, practising for the Italian Open. On this morning's agenda? "I'm going to do my 45 minutes on the exercise bike and then get through the day's news. Buongiorno," he says, raising the newspaper like a baton.
Around the corner, strolling with two young companions and in more formal attire (a pinstriped, double-breasted suit) is former ambassador Giorgio Fara. "I joined in 1970 and back then this place was very important," he says. The suave Calabrian rose through La Farnesina's ranks to become deputy ambassador in Paris and then Italy's man in Santo Domingo, Port-Au-Prince and Kingston, Jamaica (one imagines he has a sizeable collection of sunglasses). "The club was a place to meet friends – but the working hours were different back then," he says with just a hint of wistfulness. "We would finish at the ministry at 2 o'clock and return at half past 4, so we had time for a game of tennis, a swim, a bite to eat and to socialise a bit – and maybe meet some girls too." On this day the former ambassador to faraway islands busies himself with more banal tasks, such as meeting a journalist and a political candidate.
Indeed, it's not all fun and games at the Ministry of Foreign Affairs Club. Inside the clubhouse, within the wood-panelled Sala Sanna meeting room, the lights are dimmed and an illuminated installation by contemporary artist Marco Lodola shines out at the far end. The shape and subject of the piece could not be more appropriate: abstract human heads collate to form the unmistakable shape of Italy, lo Stivale or the Boot, and its two Mediterranean islands, Sicily and Sardinia. The glow from the artwork is matched only by the white light of a nearby PowerPoint presentation. The Club hosts official ministry programmes and events; today is a relatively low-key affair, an EU meeting on migration and development.
In recent times Italy's foreign policies have been tested, thrown from matters that largely concerned trade and culture to being at the apex of a Mediterranean region locked in almost constant turmoil. War in Italy's former colony Libya, refugees fleeing civil war in Syria and a breakdown of relations with former Arab stalwart Egypt are just a few of the issues that face Italy's diplomats. And despite the perennial birdsong that overwhelms the rumble of Roman traffic, the ministry's genteel club is a powerful weapon: soft power by the Tiber. "Italy is the natural bridge between Africa and Europe," says Luigi Maria Vignali, the club's vice-president. At La Farnesina his title is somewhat lengthier: minister plenipotentiary – director-general for migration issues. "Italy has a tradition of offering humanitarian help to migrants," says the minister. "More importantly, I think we have a deep understanding of what it is to be a migrant, which means that we can contribute – and have been contributing – at the highest possible level."
But the club has evolved to be more than just a pleasant backdrop to important matters of state. Diplomacy as culture is something that is on show here in a discreet and informal way. "Italian diplomacy has always attached great importance to personal relations," says Vignali who, when not suited, can be seen in full running gear, working up a sweat around the grounds. "Here we can build confidence with other diplomats posted in Rome," he adds. Next to the minister there are cabinet shelves lined with sports trophies new and old: Russia vs Italy men's doubles, Italy vs Morocco five-a-side football championship and many more. "This is where we build credibility in friendships."
Part ministry reception facility, part gentleman's club, the Circolo's nature is perhaps unique to Rome. This is in no small part down to the trusty guardianship of the club's president. "My favourite spot at the club?" asks ambassador Vittali, a self-confessed Anglophile since he attended the Imperial Defence College in London as a diplomatic underling. "It depends on my mood. Naturally, sometimes you want to read the paper and not be disturbed, whereas other times you want to be social so you go to the café and speak to the barman or an old friend." Vittali looks north towards the river and suggests sitting on the deck chairs set on a manicured lawn among the pines. "There, if you are attentive, you can hear the stories that the Tiber has to tell. I can even imagine La Lupa [the She-wolf] who gave birth to Rome there."
For some the club is a place to retire and grow old gracefully; for others it is a great place to bring the kids or grandkids at the weekend. The schedules of reading rooms and reception suites alternate from international-development meetings to evenings with Scandinavian authors; a string quartet might perform as members attempt to scale the climbing wall. The club's 80 years have allowed it to develop an approach to diplomacy that is unique and yet very much in tune with that of the host state, says vice-president Vignali. "I think it's always important to have a little bit of fantasy."
---
David Plaisant is monocle's Rome correspondent and has reported on the culture people and places of Italy, including guides to Trieste and Palermo, and high-end manufacturing in Naples and the Alpes. Before moving to Italy he worked at Midori House for five years as design correspondent for the magazine and associate producer on our radio station, Monocle24.