Design and travel. Retail / Global
Top shops
We explore three of the most pioneering enterprises in worldwide retail and foretell the future of the physical shopping experience from the perspectives of those who are redefining the mall, freshening up the fashion sector and breathing new life into bookshops.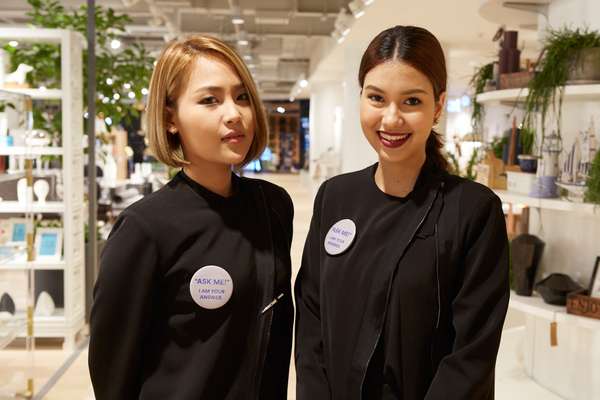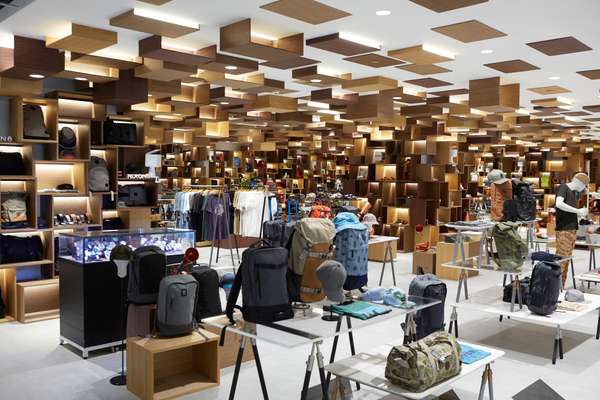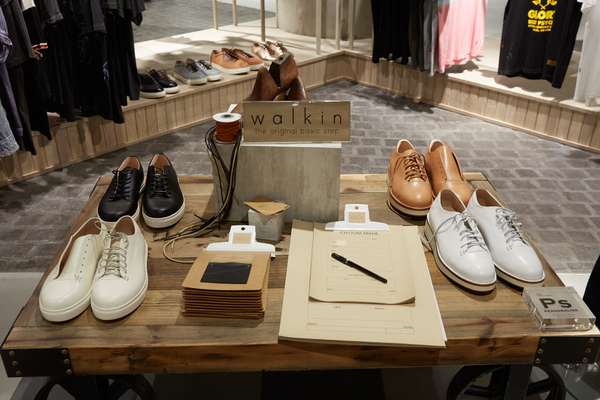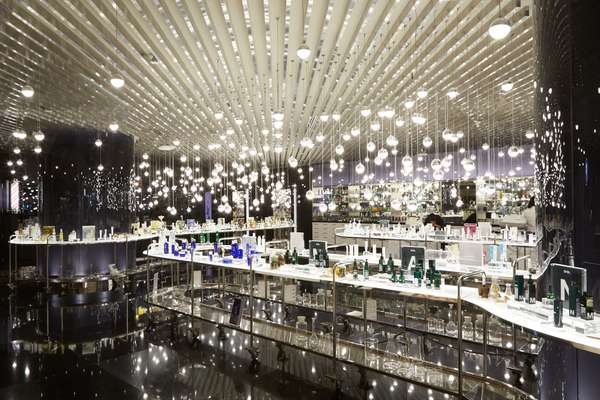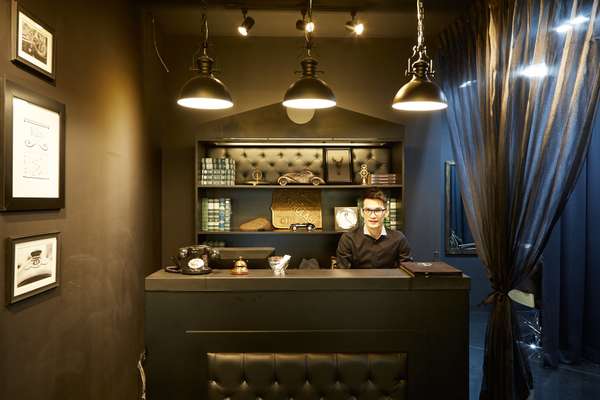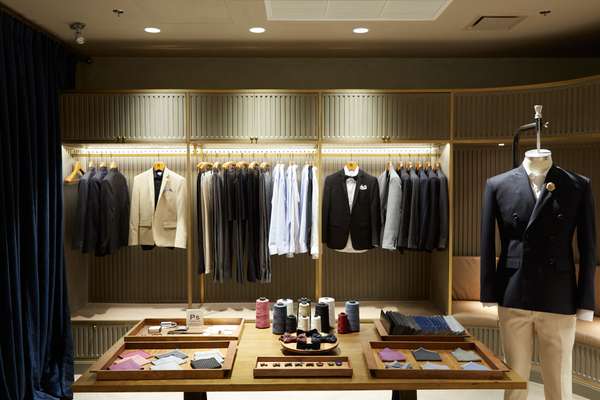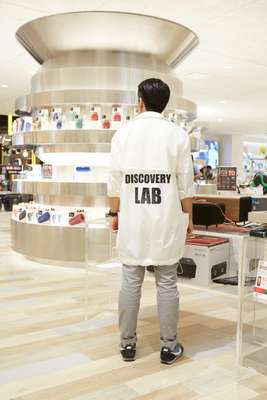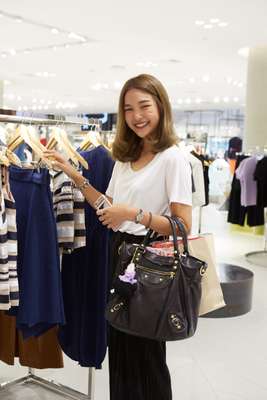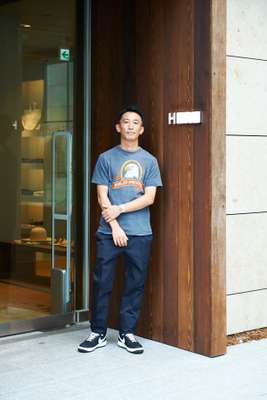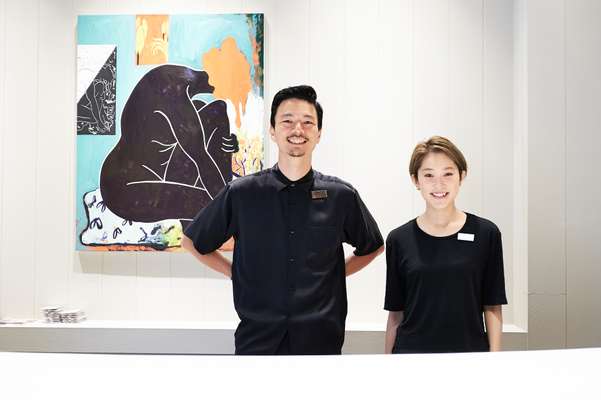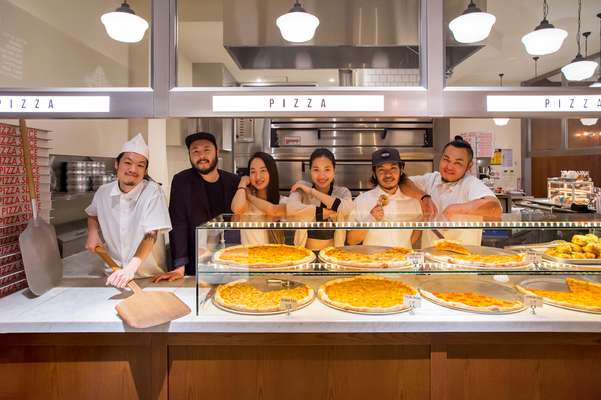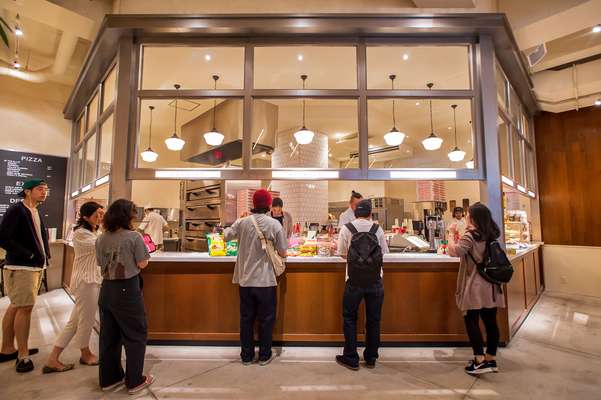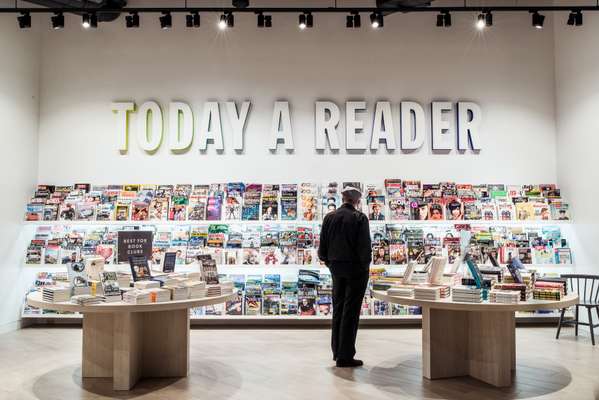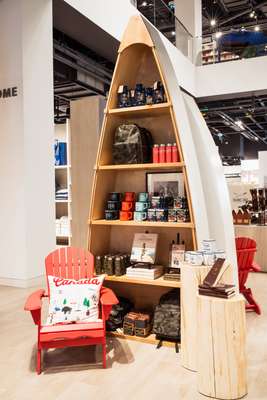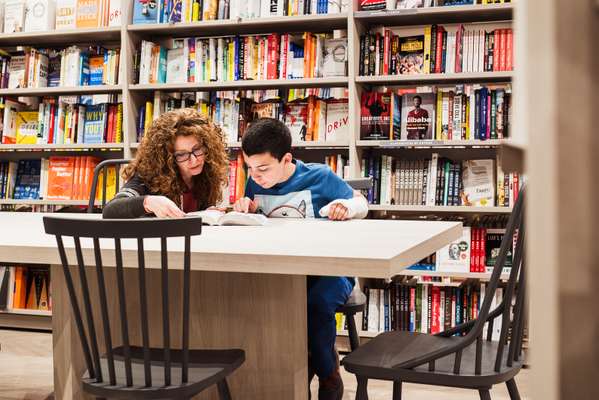 Retail doesn't need reinventing but we've sourced three shops that are setting benchmarks that could teach a thing or two to their respective sectors. Bangkok's sometimes sterile mall culture has traditionally hampered smaller brands by offering oversized and overpriced spaces but Siam Discovery bucks this trend by reaching out and offering valuable space to talented up-and-comers. Meanwhile in Tokyo, Japanese stalwart United Arrows has taken a more personal approach to the world of fashion and, in Toronto, the imperiled world of bookshops has received a confident and sharp kickstart courtesy of Canada's largest bookseller. Join us as we gaze into the shop windows that are showing off the future of retail.
"The idea of a centre just for shopping is obsolete," says retail developer Chadatip Chutrakul as she overlooks the Thais and tourists mazing through Bangkok's Siam Discovery. The chief executive of mall group Siam Piwat has a reputation for pushing new retail concepts in the city. Siam Paragon opened 11 years ago and quickly became a regional draw for luxury shopping but this retail experiment is bolder still. A hybrid of mall and department store, Siam Discovery champions a new generation of Thai designers and surprises shoppers with non-shopping experiences across multiple levels. "Our customers are not addicted to any one brand; they have their own style and their interests easily switch," says Piwat. "If we want them to help inform our concept we have to deliver an experience that evolves every four to six weeks. It is exhausting but it is our philosophy."
To found Siam Discovery – where retail, co-working stations, art exhibitions and social settings integrate seamlessly, with concepts altered on a whim – Siam Piwat took the majority stake in the floor-space. Most of Siam Discovery's eight floors are managed internally, with boutiques from the likes of Issey Miyake and Commes des Garçons taking up the remaining space. The retail developer also looked to Japanese design studio Nendo to overhaul what was a tired 19-year-old shopping centre. "Chadatip didn't want to sell products, she wanted to provide experiences, which means a very different way of thinking about design for retail," says Nendo's chief designer Oki Sato.
The depth and quality of Thai products is immense: men's streetwear label ssap NYC for example, hand weaves indigo-dyed blazers in Thailand's Sakonnakorn province; Pryn Parfum's Marcello fragrance, stocked only here, combines Thai ingredients to create a scent that shames the efforts of many European perfume houses.
Equally impressive is the way that Chadatip groomed these brands as youth-focused labels in other Siam Pirwat malls and has now pushed them to launch sub brands with designs and production values tailored to Siam Discovery's customers. In Bangkok it seems, both the brands and the retail options are coming of age.
siamdiscovery.co.th
Notes: in Numbers
Renovation cost: THB4bn (€100m)
Size: 40,000 sq m
Fashion & lifestyle retail staff: 300
Projected daily visitors: 100,000
Brands on offer: more than 5,000
02 H by United Arrows
Tokyo
United Arrows has been at the forefront of fashion retail in Japan for decades and its latest shop – H Beauty and Youth – is an essential destination. Creative director Shinya Matsumoto and his team of six buyers have done the hard work, pulling together nearly 100 brands that include Ace & Jig, Lemaire and Japanese label Unused. There are Vans slip-ons, soft leather shoes by Maryam Nassir Nadeh, pyjamas by Sunspel and trousers by Engineered Garments.
The new shop – a higher price-point offshoot of UA's Beauty and Youth brand – is in Minami-Aoyama, an area loaded with expensive Japanese and international fashion brands. "There was nowhere in Aoyama to get a really good selection of sneakers or great vintage," says Matsumoto. "We wanted to put vintage clothes in with new pieces and show how the two could work together."
The merchandising feels fresh and relevant: men's shirts are mixed in with women's clothes; a special collaboration loafer with Crockett & Jones is sized for men and women. Customers can buy anything from cheap Hanes T-shirts to vintage Patek Philippe watches for nearly ¥200,000 (€1,700); the overall effect is an effortless Tokyo remix that everyone else is looking to bottle.
united-arrows.jp
Notes: in Numbers
Brands: about 100
Staff: 20
Buyers: 7
Size: three floors, 1,300 sq m
03 Indigo Bookshop
Toronto
On the outskirts of Toronto, at the recently redesigned Sherway Gardens shopping mall, the newest addition to Indigo's nationwide chain of bookshops occupies two floors and bucks the doom-and-gloom narrative about bookshops in North America.
"[We] didn't want it to look or feel like a department store," says Diego Burdi of Burdifilek, the Toronto-based design consultancy that created the space. "Every department was made to feel like you are in someone's home."
And so the regimented design templates of Indigo's large-format forebears were set aside. The bookshelves and drywalls are angled to draw the eye into the space's well-appointed nooks and crannies. The goal was to create a space that was "meanderable", says Indigo ceo Heather Resiman (see Q&A), who founded what is now Canada's largest bookseller in 1994. "We had this notion that books are just the beginning of a larger narrative to enrich your life."
The theme continues throughout the space: the collection of interior-design books has been styled like a library-cum-living room, with colourful cushions and coffee cups for sale, designed in-house by Indigo. The intent was to balance quieter reading spaces with the event spaces. Upstairs, opposite Indigo's e-readers and its shelves of international magazines, is a bright blue baby-grand piano – often the accompaniment to Indigo's live readings by authors from around the world. "We have created a bookshop that's also a meeting place," says Burdi. "Bookshops need to offer more than just books."
Notes: in Numbers
Year founded: 1996
Stores: 89 large format, 123 small format
Revenue 2016: CA$994m (€689m)
Titles stocked: 500,000
Q&A: Heather Reisman
CEO, Indigo Books and Music
What made you decide that there was a place in the market for a concept like this?
I think there is a place for every idea. There's a certain amount of nostalgia for the dusty old bookshop, people feel it in their hearts and I think that's fantastic. There has been a huge move back to real books recently and I love the richness, the opportunity to meander and the chance to find all kinds of surprises here [at Indigo's latest shop]. Any format needs to be reimagined.
Many larger-format bookshops in the US have stumbled during recent years. Is that a theme that concerns you?
I just love the dynamism of this kind of environment. Indigo's latest shop is a complete reimagination but retains, at its core, an embrace of books so I see lots of opportunity to do this all over the place.
Are you optimistic about the future of the printed page and, in turn, your business?
I always believe that when you experience success – and Indigo has been on a very good run – there is always an element of serendipity and good fortune. The important thing for us is that we're not going back, we're going forward.
Is your ultimate plan to turn Indigo into an international brand?
We intend to transform many of our stores into exactly the experience offered here in Toronto. We will do many of them here in Canada but we have already had lots of interest from several US developers too. Perhaps the biggest compliment about the new venture came from an Italian, who was in the store and said, "Wow, we could use this in Milan." But we'll see. We will take this one step at a time.