Getting around / Global
Wheels in motion
Journeys for our editors and correspondents often start on a train or a plane but we're also amenable to putting a little rubber to road. In that spirit we have our eyes on a few motors well suited to escaping on our own terms this summer.
01 Peugeot Django Evasion Scooter
Reliable ride
Although Peugeot may not be known for scooters, the company has been rolling two-wheelers out of its factories since 1898. The Django line is seen around Europe and the current Evasion model is exactly what a scooter should be. It has a 12-volt power socket in its glove box, which means you can be self-sufficient on trips across town or to the beach. Add to that all-new lights and you're well equipped for rides after sunset. Admittedly the two-tone paint scheme is a bit camp but it's summer, loosen up.
peugeotscooters.com
02 BMW 2002
Easy on the eye
There's something irresistable about the bmw 2002 – and it's not just the two-door's dashing looks. This model knows how to handle an off-the-beaten-track retreat: it's a local's ride. The 2002 harks back to the days when cars were just that: cars. High performance wasn't squeezed mercilessly into the lexicon when it came to describing this vehicle but it became a favourite on the European rally circuit with those willing to make a few modifications. While there are better cars to race, this one would certainly win you a few points for style.
bmw.com
03 VW Type 181 or 182
Military machine
Volkswagen hasn't had the shiniest year but there's value in the maker's past. The VW Type 181 or 182, also known as The Thing, is an excellent place to start. An old advert reads: "It's a VW Thing. You wouldn't understand." But we do. The genius in the car is that it was built for practical military purposes, under direction from the West German Army. With vinyl seats, rudimentary gauges and no power steering, it wasn't designed for comfort. But admit it: it's fun to think about a road trip where the car doesn't need to be coddled. A restored one will set you back €9,000.
volkswagen.com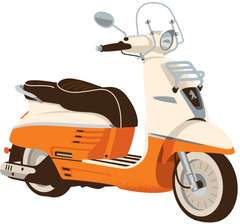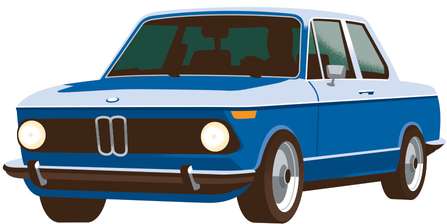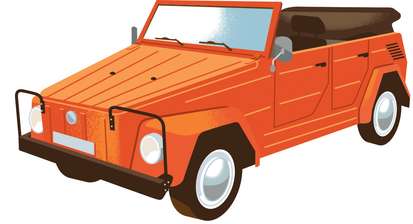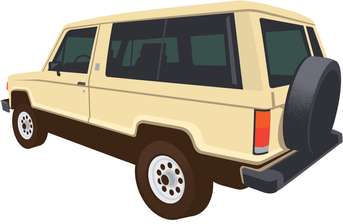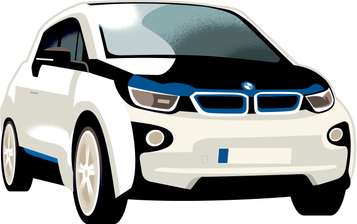 04 Alfa Romeo Giulia
Need for speed
Where would a list of things we like be without something that's too handsome for its own good? Alfa Romeo's Giulia is just that – and it's more than welcome considering how traditional the maker's line-up has been in recent years. Italians aren't known for modesty but the Giulia is understated enough at first glance. It's a five-passenger sedan but it's built to be one of the fastest in its class. Racing was clearly in the back of Alfa Romeo's mind: it brought back the classic Qaudrifoglio three-leaf clover and emblazoned it on the side.
alfaromeo.com
05 Audi A1 Sportback
Understated elegance
While the A1 Sportback still boasts Audi's dashing looks, it's the everyman answer to an otherwise luxury-focused German brand. This handsome, modest five-door car plays to the mellower, less expensive end of the Audi line. The engine comes in four models, which allows a driver to decide just how much horsepower to pack for the Autobahn. Add to that optional titanium alloy wheels and sport suspension and you have a car that turns heads. As for picking a colour, we like the Misano red.
audi.com
06 Volvo S90
New and improved
We've been waiting for Volvo to build something like the s90 – we just didn't know that, when it did, it would be so smart. In truth we've been a tad wary of what Chinese ownership might do to the Swedish brand but it seems its Scandinavian appeal is back in spades.This all-new sedan has given a fresh dimension to the too-often reserved and family-oriented brand that Volvo has been peddling for years. There's a focus on natural materials and Swedish (read: Viking) design elements; look closely at the headlights and you might see Thor's hammer in the detailing. And the car is as sultry as it is efficient: Volvo's optional T6 engine technology means more horsepower for less fuel. Safety features such as semi-autonomous driving mean this is an easy choice for a summer road trip around northern Europe. We're even happy to go to Gothenburg and pick it up fresh from the factory.
volvocars.com
07 Honda Super Cub
Model behaviour
While Japanese vehicle design often errs on the side of simplicity, we've found charm in Honda's quirky and unusually shaped Super Cub. The current model looks contemporary enough but the basic design harks back to 1958, the year the vehicle was first produced in Japan. If it's not broken, don't fix it. In fact the scooter is now so well known in Japan that patent authorities see it as a hallmark of Japanese design: it was the first vehicle to receive a "three-dimensional" trademark designation, meaning its physical form is recognised as an icon. Forthcoming electric models suggest that this smart machine could be a staple for the future too.
world.honda.com
08 Isuzu Trooper
Rough and ready
A good wishlist involves a mix of cutting edge and classic. This one might surprise you but we appreciate the boxiness and utility of the 1980s Isuzu Trooper. It was likely conceived as a competitor to Toyota's Land Cruiser (also good), which put the Japanese in the sport-utility category. While the Land Cruiser lives on, Isuzu ceased producing the Trooper more than a decade ago. Aerodynamic vehicles are great but sometimes we long for the unfussy austerity of a Trooper cutting its way through the Japanese countryside.
It's tough to walk past a parked bmw i3 and not take a closer look at its compact design. Though not the sportiest of numbers, this two-door car is a responsible feat of engineering that has enhanced how the world perceives one of the most sought-after European luxury-car stalwarts. The i3 can operate electrically and the newest models take you 200km without a charge. An optional range extender in the form of a two-cylinder combustion engine means you won't need a power outlet on remote routes.
bmw.com