Design and travel. Retail / Global
Counter culture
Our favourite shops around the world are often nestled in low-key spots, such as these three strips in Hong Kong, Rome and San Francisco. Here you'll find communities of retailers whose wares are inspired by their personal passions.
1 Shin Hing Street
Hong Kong
Strolling around the streets of Hong Kong's Mid-level Central area is a treasure hunt: high-end restaurants, fashion shops, art galleries and grand heritage-listed buildings fill Hollywood Road and Gough Street.
Yet the most intriguing shopping spot is little known even to locals. Shin Hing Street is a steep pedestrianised avenue whose steps climb up from Gough Street. "This quiet street offers that scarce, precious shopfront where there is never a parked car outside," says Jerry Tong. He co-founded menswear shop Prologue last year to offer handmade shoes by Yanko and in-house "Made in Italy" suits and braces. "The steps encourage pedestrians to take their time and browse."
Lined with trees and flanked by low-rise postwar buildings, the steps are also a communal space; in the evenings Tong and other shop and café owners gather to drink whiskey and smoke cigars. "The sense of neighbourhood is so prominent here; we know everyone by name," says Henrietta Tsui-Leung, who ditched her banking job to launch Galerie Ora-Ora. The commercial gallery specialises in contemporary ink paintings by up-and-coming Chinese and Hong Kong artists.
Shin Hing's lower rents mean merchants can be more experimental. "On Gough Street we would have been selling only T-shirts because of the pressure to break even," says Frankie Cheung, who studied Japanese in Tokyo and opened Okura a year ago. From its curved wooden ceiling to its wares, it nods to the shops of Tokyo's Nakameguro district and offers Japanese knick-knacks and fashion brands such as Auralee and Phingerin.
Retailers here don't worry about being hidden from the tourist buses. "Most walk-ins are very well-informed shoppers who are bored with chains and trends," says Cheung.
Lifestyle: Okura
1 Shin Hing Street
Menswear: Prologue
3 Shin Hing Street
Art: Galerie Ora-Ora
7 Shin Hing Street
Bikes: Velo6
6 On Wo Lane
Fashion: Woaw Store
11 Gough Street
Furniture: Nordic Room by Homeless
29 Gough Street
---
"This area's crafty connections drew me here," says Umberto Mantineo, leaning back on an Italian mid-century couch in his eponymous showroom and studio. Since opening last year he has filled it with an eclectic range of pieces: 1970s Gio Ponti chairs, contemporary geometric pouffes and Sicilian-made ceramics he has designed. Like its 33-year-old owner (an architect by profession) the airy shop is relaxed yet elegant. And it is at the northern end of what is quickly becoming Rome's most desirable offbeat shopping strip.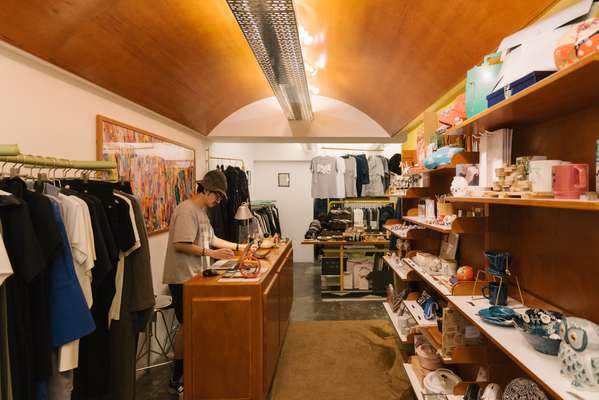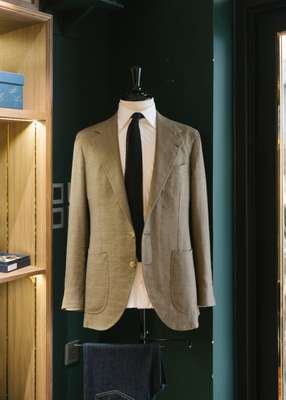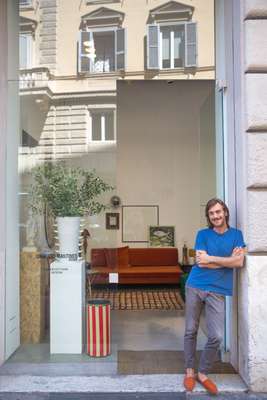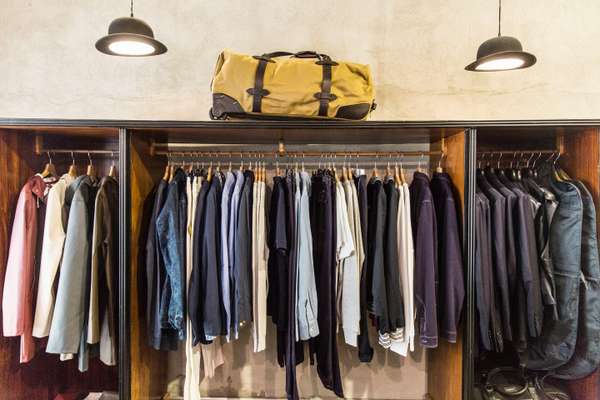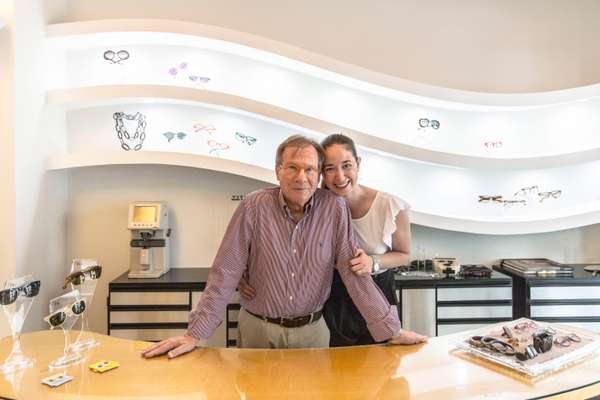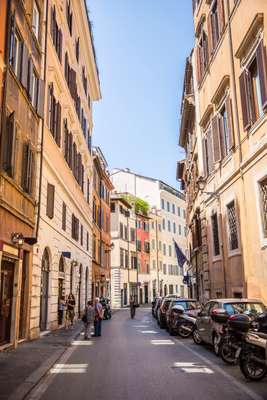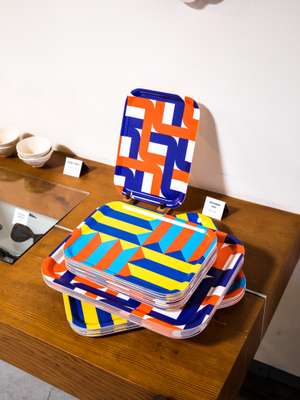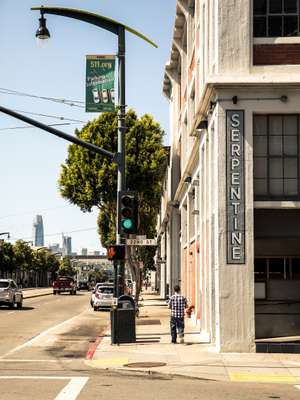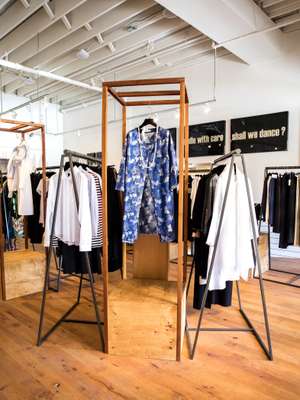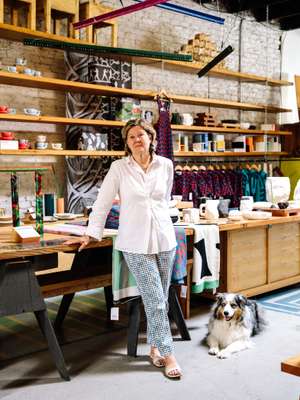 This stretch comprises three narrow streets that form the retail backbone of Rome's Regola rione (district). It begins at Via dei Banchi Vecchi – Old Stalls Street – which meanders southward some 200 metres and forks to become Via di Monserrato and Via del Pellegrino. As "Old Stalls" suggests, the area has a deep connection to trade: for centuries it was a hub for Rome's furniture-makers and picture-framers. But recent years have seen a subtle flourishing of dynamic retailers (with the emphasis on subtle: shop signs are still a big no-no around here) that specialise in everything from furnishings and books to eyewear and womenswear.
"The area used to be very different," says Giancarlo Mondello, whose eyewear boutique Mondello Ottica is a three-minute walk from Mantineo's showroom. "When my father moved here in 1955 this plot was a scrapyard," he adds, standing in his bright shop. Today he's surrounded by shelves of slick shades and spectacles from his own brand, Mondelliani, as well as international labels such as Oliver Peoples and Linda Farrow.
Frames for paintings rather than lenses can be found around the corner at Laboratorio di Cornici, which was only founded in 2015 but taps into the area's rich heritage in this trade. When we visit, Cecilia Vitiello, a framer of more than 20 years' experience, is studiously finishing a series of black-and-gold designs.
"We collaborate with the many artists and galleries in the street so it's a good spot," says Vitiello, adding that her techniques date back to the 1300s. For centuries the neighbourhood's opulent palazzi have provided a market for picture framers and their specialist skills are still in demand.
Further down Via di Monserrato is the shop that largely pioneered Regola's new retail spirit. Daria Reina and Andrea Ferolla opened Chez Dédé in 2015, as both a physical presence for their branding agency and a way to explore their other passions. Printed and hand-drawn illustrations by Ferolla line the walls, alongside Chez Dédé's trademark accessories; leather totes and clutches are particularly sought after. Despite insisting that they "aren't really shopkeepers," Reina has a knack for retail: she has brought several labels to Rome, such as Parisian ceramicist Astier de Villatte.
Antique or avant garde, workaday or old world: Regola's merchants offer an unrivalled variety of charms.
Design: Umberto Mantineo Roma
103 Via dei Banchi Vecchi
Fashion and prints: Chez Dédé:
35 Via di Monserrato
Womenswear: GAN
112 Via di Monserrato
Framing: Laboratorio di Cornici
121 Via di Monserrato
Eyewear: Mondello Ottica
98 Via del Pellegrino
Fashion: Officine Red
79/80 Via del Pellegrino
---
Dogpatch seems a charming name until a San Franciscan reveals its less-than-glamorous industrial origins. Years ago, it's said, the streets of this southeastern district were patrolled by packs of stray dogs, roaming between slaughterhouses in search of meat scraps. It's an unappealing tale but one that reveals how butchery helped to create this cityscape of warehouses and bitumen roads; it's little wonder that some questioned Ann Hatch's sanity back in 2011 when she opened Workshop Residence on 22nd Street.
"I have a certain reputation for thinking in slightly unconventional ways," says Hatch, whose family is steeped in art patronage (at the age of 11 she was sipping brandy with Salvador Dalí ). "Dogpatch seemed like an unpretentious, rustic area and manufacturing already existed here."
Her aim was to foster artistic talent through a for-profit model and, in 2012, she began selling the designers' wares. In the airy space today there are cast-iron cooking pots by Gay Outlaw and Bob Schmitz, mosaic textiles by graphic designer Jennifer Morla and tessellated dustpans by Hannah Quinn.
"Ann offers a platform for artists to bounce ideas off us, manufacture locally, maintain copyrights, then move on and grow," says Workshop Residence creative manager Lisa Ellsworth. She and Hatch can often be found at the rear of the shop discussing the artist roster while Sugi, an Australian shepherd, flops at their feet.
Around the corner sits Modern Appealing Clothing (Mac). It's the second outpost from San Franciscan siblings Chris and Ben Ospital, whose penchant for designers with offbeat aesthetics means Dries Van Noten, Sofie D'Hoore and local name Evelyn Muir sit alongside accessories for four-legged friends – perhaps in honour of the original Dogpatch community. "When we opened here in 2011, it was full of artist studios and people making things," says Chris. The retailers, workshops and galleries now extend beyond the Victorian-era houses of 22nd Street to the industrial blocks on the main drag of 3rd Street.
Shoe designer Isobel Schofield opened Bryr Studio in 2015 and welcomes shoppers on Fridays and Saturdays to sell clogs made during the week. The connection between shop and maker is part of Dogpatch's charm, says Ellsworth. "Interesting work is taking place behind the roll-up doors."
Design: Workshop Residence
833 22nd Street
Fashion: Mac
1003 Minnesota Street
Women's shoes: Bryr Studio
2331 3rd Street
Wine: Dig
1005 Minnesota Street
Design: Industrious Life
1095 Tennessee Street
Chocolate: Poco Dolce Confections
2421 3rd Street
Art: Romer Young Gallery
1240 22nd Street