Design and travel. Toukouen / Tottori
Do not disturb
Fiona Wilson reporting from Tottori, Japan: To run a great hotel, sometimes all you need to do is leave well alone. Fortunately the owners of Toukouen have let their 1960s architectural hot property mellow with age.
On an early summer's day in the Japanese city of Yonago, fishermen are lined up along the sandy shore hoping to catch kisu, a delicate whiting that makes for good tempura. Small boats head out to the Japan Sea in search of squid while others ferry catches of mackerel and tuna from the larger fishing boats that sit further out in groups. The peninsula curves like an archer's bow – hence its name, Yumigahama (yumi means "bow") – with the fishing port of Sakaiminato at one end and the hot-spring resort of Kaike at the other. Mount Daisen, a towering volcanic mountain often identified as Japan's other Mount Fuji, looms in the background. Perched at the westernmost edge of Tottori, Japan's least-populous prefecture, Yonago has an agreeably remote atmosphere.
Kaike has several hotels but the most famous is Toukouen, which has been here on the beachfront for more than a century. In its early days the hotel was a simple wooden construction, popular for its therapeutic, salty, hot spring water – it still comes out of the ground at a scalding 80c – and its excellent cooking. Change came in the early 1960s when Toukouen's owner called on an acquaintance, the sculptor Masayuki Nagare, to work on a redevelopment that would bring the hotel up to date.
As luck would have it, Nagare got in touch with Kiyonori Kikutake (later a big name but then a little-known architect) and suggested he design the hotel's new seven-storey main building. Nagare took care of the adjacent bathhouse and Japanese garden and the hotel was completed in time for the Tokyo Olympics in 1964. Photos on the wall show the staff lined up in front of Emperor Hirohito – in a heavy coat and homburg – who came to visit the following year. Fifty years later, this far-flung hotel has become a magnet for fans of Japanese modernist architecture. It has been battered by the elements but little changed; it still gleams brightly in the sunshine and offers the same easygoing hospitality that drew visitors here all those years ago.
Kentaro Ishio, who has worked at the hotel for 15 years, was made manager this spring. "Our guests are a mix," he says. "Japanese retirees who come to relax and soak in the spring waters, some tourists from Korea, Taiwan and Hong Kong – and then there are the architecture fans: architects or university professors, and their students who come to see the building." Guests come all year round. "People come for different reasons: snow in the winter, autumn foliage, or the beach in the summer." Many people come just to eat the famous Matsuba-gani snow crabs that are in season in the cold winter months.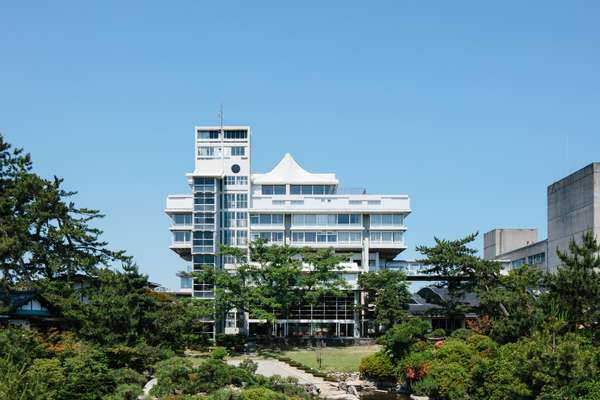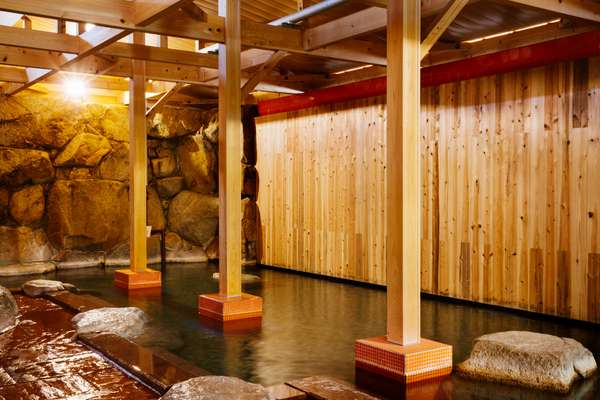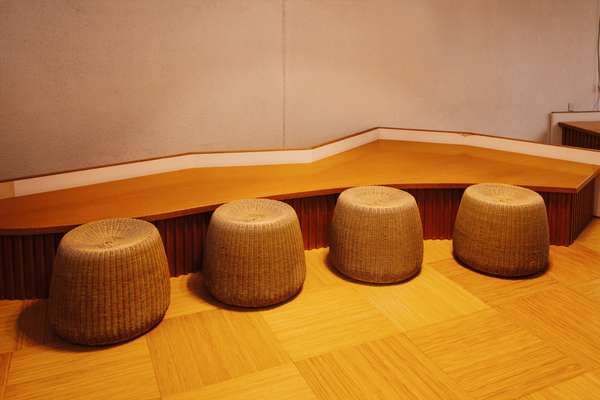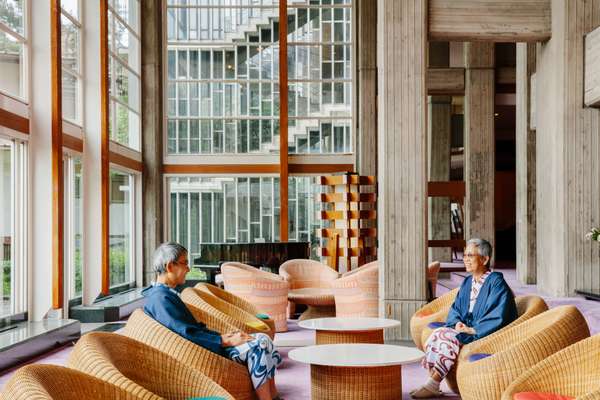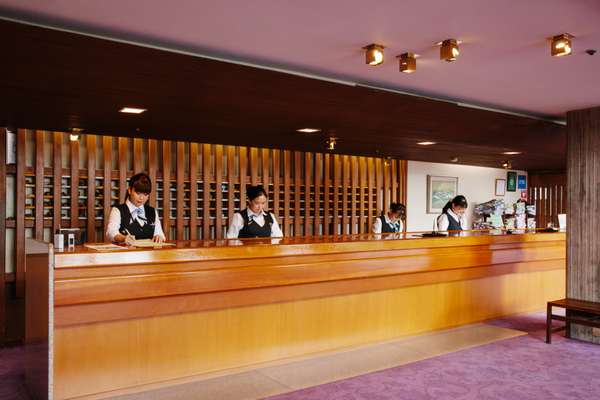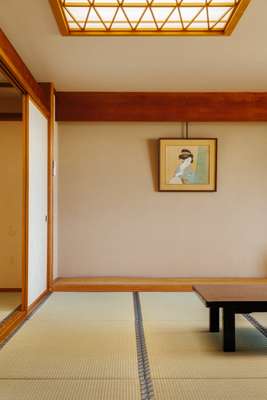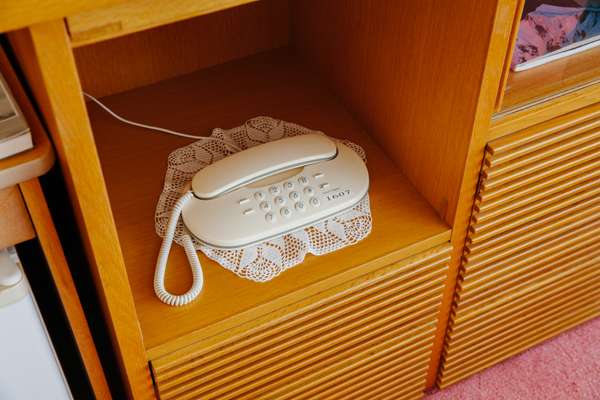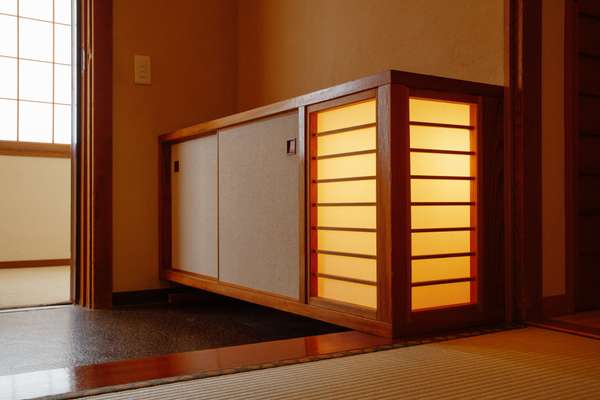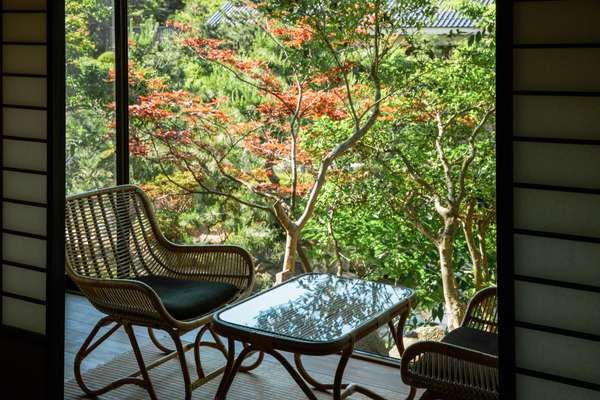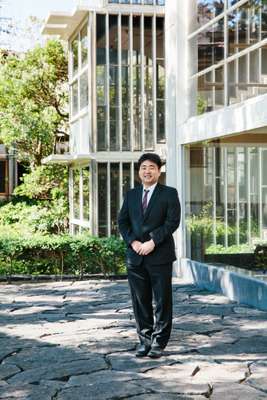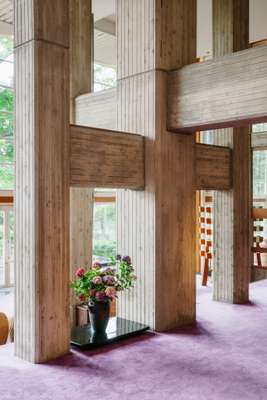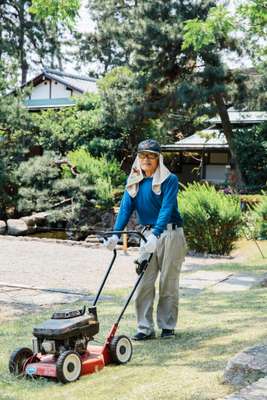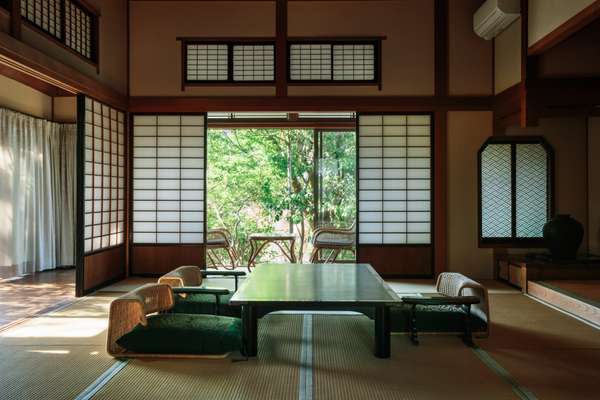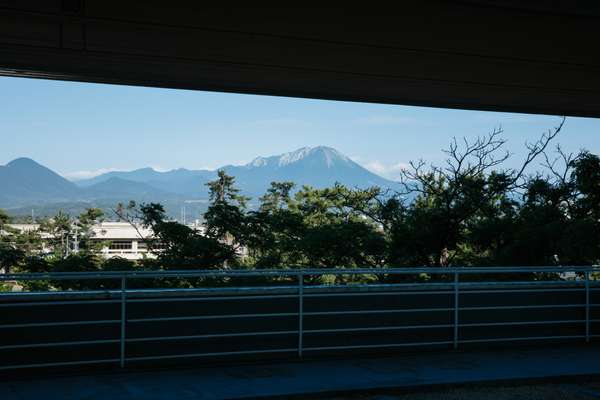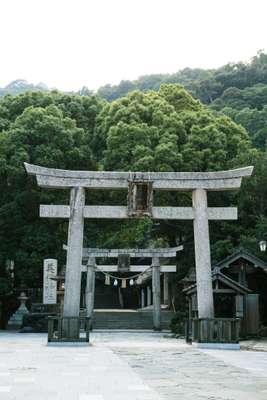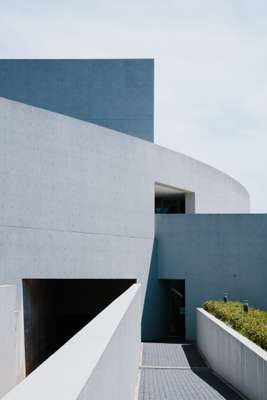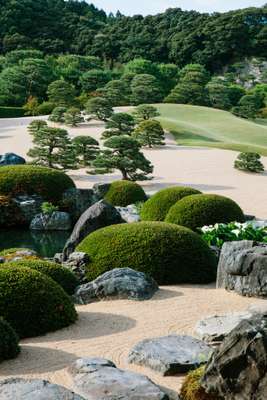 Takeo Yamashiro, 74, was only 12 when he first visited Toukouen. "My father brought us here to ski at Mount Daisen," he says. "I can still remember so vividly the okami-san [manager] showing us the rooms." The simple tatami-floored rooms that they were taken to are still here but today they sit at the side of the property, a traditional wooden annexe to Kikutake's striking concrete structure.
A few years later, by then a professional shakuhachi (bamboo flute) player in Kyoto, Yamashiro emigrated to Vancouver. "I tried being a salaryman for a while but I could see that I was never going to fit in." It was 30 years before he visited Toukouen again. "There are a number of Japanese architects in the émigré community and it was through them that I heard about Kikutake's work at Toukouen." He came back with his wife, Sumiko, five years ago and now stays every year. "It's become a must on our trips to Japan."
You can see why someone who left Japan decades ago would love it at Toukouen. The hotel is well maintained but has been largely left alone and there's a simplicity to the operation. Guests choose from western or Japanese-style rooms and the decisions largely end there. Breakfast is served buffet-style and so is dinner. There is some extra entertainment – film screenings or performances of shrine dancing – and a more formal Japanese dinner for those who want it. But otherwise the routine is straightforward: eat the locally farmed food (some of it from the hotel's own garden), bathe in the spring water, take a stroll, eat some more, go to bed and repeat the next day.
Ishio is trying to promote the hotel as a low-key health retreat centred on good food and relaxation. Uniquely, Toukouen has a second spring in the garden, cooler than the first, with mineral-heavy fresh water that is used for the indoor baths (and is also piped into the bathrooms in the Japanese rooms). Guests can drink this water from coolers around the hotel and buy bottles to take home. There is also a ganban-yoku (hot-stone spa) room where guests lie on a bed of heated volcanic rocks, sweating gently for an hour at a time.
Toukouen has 70 rooms and 60 members of staff. These include Sanae Norimoto, now in her seventies, who does breakfasts and ikebana flower arrangements; Mihoko Seno, the longest-serving member of staff, who prepares futons in the Japanese rooms; and Takaya Moriai, who tells stories while serving in the dining room. It is also worth having a look around the hotel: the open fourth-floor garden offers a close-up of Kikutake's structure and the vip room, where royals have stayed, is a retro wood-panelled gem.
Although Ishio says that most guests rarely stray from the hotel, there is plenty to do in the area. Izumo Taisha, one of the most important Shinto shrines in Japan, is within striking distance and its sister shrine is even closer, at Mihonoseki. Celebrated architect Togo Murano designed Yonago's public theatre in 1958 – a brick building that the city mayor recently had the good sense to restore rather than demolish. To the southeast is a museum dedicated to the work of Shoji Ueda, a photographer who lived in Sakaiminato and is best known for his prewar photographs on the sand dunes in the east of Tottori. Ueda's museum is a concrete beauty designed by Shin Takamatsu in the middle of green fields. On the other side of Yonago is the Adachi Museum of Art, home to one of the most famous gardens in Japan, so perfect that it looks unreal.
"We're very proud of the building," says Ishio of Kikutake's work at Toukouen. "Maintaining it isn't easy but we want to look after it." The seaside setting is part of the hotel's appeal but it also brings the building's biggest enemy: salt. "After half a century of exposure to the wind, sea and salt, the concrete had degraded so, over the past six months, we've invested in repairing the exterior." There's a small gallery with a display about Kikutake's work and the inspiration he drew from traditional architecture. "If you're into architecture it's obvious why it's good but other people might not get it."
With Toukouen's clientele on the older side, Ishio is hoping to attract a younger crowd. If all goes well, the hotel will be awarded Tangible Cultural Property status this year, which will bring some financial support for maintenance but also raise the hotel's profile. "It also increases our responsibility," he says. Toukouen deserves to be better known. The architecture is a thrill but so is the sense of wellbeing after only a few days. With Ishio at the helm, you feel it's in safe hands. As he says: "I'm one of those people who wants to keep it just as it is."