Cities. / Broome
Getting swept away
This tiny town in Western Australia may have been a backwater just 40 years ago but today it's cleaning up its act. Its unique architecture and laidback lifestyle are attractive prospects for the outside world.
As recently as the early 1980s Broome was a backwater. There were no TV broadcast signals and no footpaths. If you wanted to call someone who lived out of town you had to go through an old-fashioned telephone exchange. You couldn't get far without a four-wheel-drive vehicle either: the highway had not yet come to this remote locale in Western Australia.
In a town surrounded by wilderness and sea – a two-hour flight from Darwin, the closest city – everything takes longer than you'd expect. It's an accepted part of living so far from everyone else on the continent – and it accounts for Broome's laidback charm. Residents have a name for their unhurried pace of life: Broometime.
"We finish work when we want to," says Edward Tran. "We're not in any rush." We're at a park overlooking Cable Beach and the 34-year-old Perth native points towards his business partner Nathan Laird, who is nearby holding his two-year-old son. The two met at university and worked as architects in different cities: Tran in Perth, Laird in Brisbane.
In 2009 Laird, who grew up in Broome, moved back to his hometown and persuaded Tran to do the same. Three years ago they set up their own practice, Laird Tran Studio.
Tran had to get used to express packages taking a week and projects dragging on for months. But that gave him more time for the beach and the mountains. "I had lost the balance to my lifestyle in Perth," says Tran, who has an eight-month-old daughter.
"I love it here. We're not driving Ferraris but we're not struggling either."
Tran is part of a migration to Broome over the past 30 years that shows no sign of letting up. Today the population is 17,000 and climbing; new residents have moved from cities across Australia. Some are drawn to the year-round warmth and proximity to the wilds of the Kimberley region, others to Broome's work with Aboriginal groups and the general diversity that has resulted from generations of Asian immigrants working as divers in the town's pearling trade.
In some ways Broome – founded in 1883 and named after colonial governor Frederick Broome – is a frontier. The "international" airport hasn't had an overseas flight in years. There are no traffic lights. Mangroves grow in Roebuck Bay. Cowboys muster cattle on the town's outskirts. You're never more than a 10-minute drive from anywhere.
But tourism has changed this onetime down-on-its-luck pearling town. High-end resorts and adventure tours have brought money and jobs, along with wealthy Australians, such as media magnate Kerry Stokes, whose mansion faces Cable Beach. Unlike other places on the western seaboard that have ridden the highs and got hammered by the lows of mining and gas projects, Broome's rise has been steady.
The town has Alistair McAlpine, an Englishman, to thank for this. A former high-ranking official in Margaret Thatcher's Conservative party, McAlpine arrived in the late 1970s as Broome's lustre was fading. It had been decades since the town got rich from its most valuable resource: the Pinctada maxima oyster. The shells were prized for buttons, jewellery and utensils. When plastic gutted the industry after the Second World War a few families transitioned to cultivating pearls.
McAlpine saw a place that didn't grasp its own potential. Broome's architecture is unique: corrugated-iron façades, jarrah (a type of eucalyptus) floorboards, pitched roofs with air vents. The design reflects Aussie pragmatism. Iron was cheap and easy to transport and the buildings would let in a breeze but wouldn't be blown away by cyclones. McAlpine bought dozens of these buildings – called Broomestyle – and restored them. Today they house families, art galleries and a brewery and have become one of the town's distinguishing features.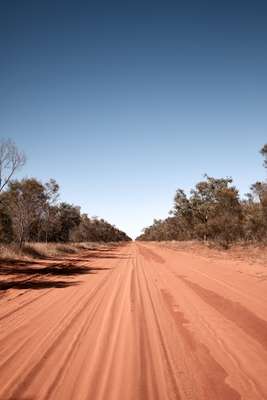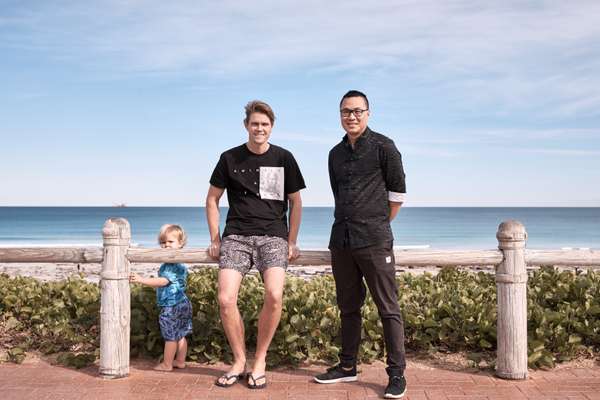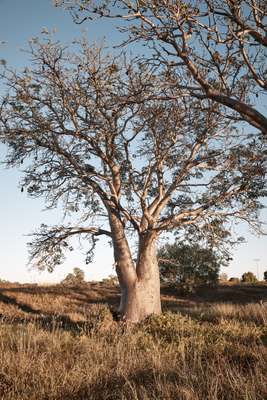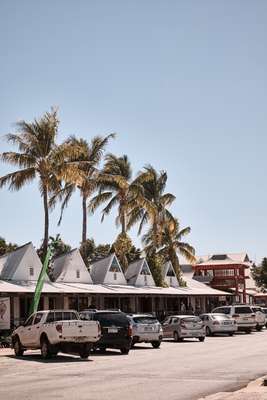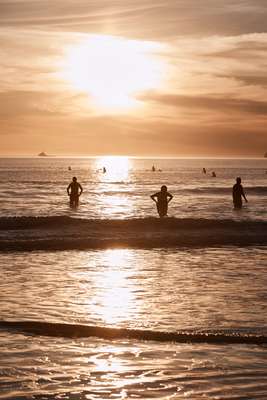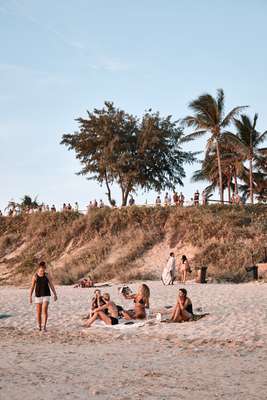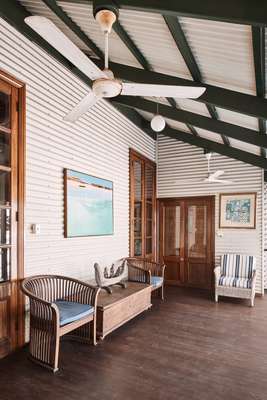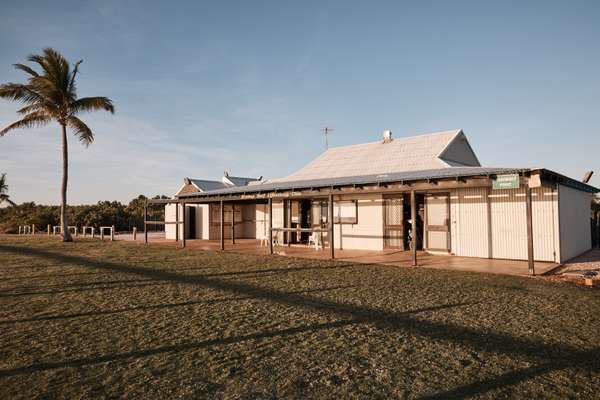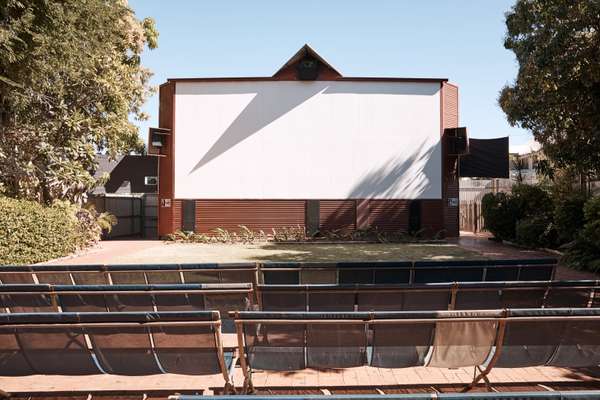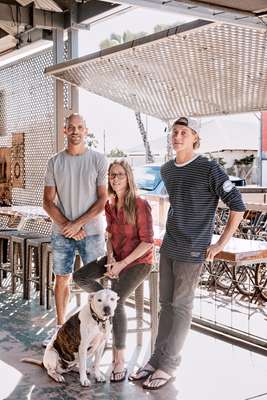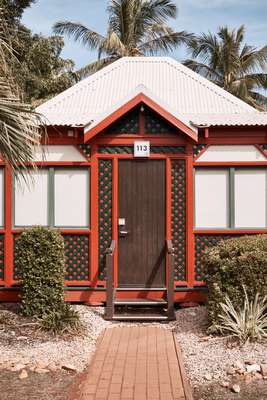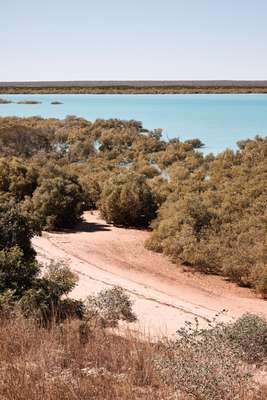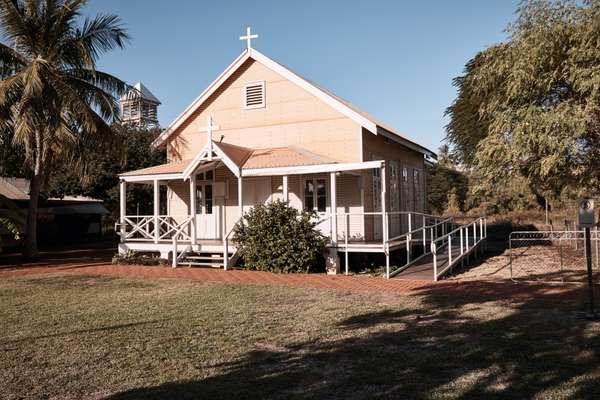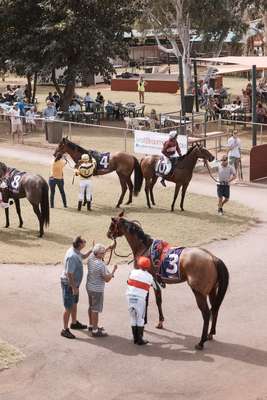 McAlpine died in 2014 and his old Broomestyle house now belongs to Marilynne Paspaley, who bought it in 2000. "A romantic purchase but one that I have not regretted," says Paspaley, a former television actress and heir to a pearling dynasty. She runs it as an eight-room guesthouse called the Pinctada McAlpine House and greets us with biscuits and tea under the garden's mango tree on a clear, hot morning. "Broome is a place where you should come to stop," she says. "It's not somewhere you have a list of things to tick off."
Broome may have an easygoing image but it's also a land of opportunity. Jack Kain and his siblings, Joe and Kitty, are 30-something New Zealanders who run The Good Cartel, a café with a drive-through service. They built furniture and security shutters from wood scraps and truck parts in what used to be a car park, carrying on a Broome tradition of making do with very little. When they open at 05.00 a line of suvs forms for coffee and kombucha, breakfast burritos and sushi bowls. "This year we added a tagline: 'Born in Broome'. We love that our business started here," says Jack.
"We arrived at the height of a recession three years ago but every year we have had strong growth. Broome has been especially good to us."
In Chinatown we meet Jeremy Macmath, a landscape architect from Perth who is working for the council on its au$12.6m (€8.4m) revitalisation of the neighbourhood. Previously called Japtown, this is Broome's commercial centre, with cafés, galleries and shops selling souvenir T-shirts and au$100,000 (€67,000) pearl necklaces. "Early next year building crews will start widening pavements, planting trees and narrowing the street to encourage shopkeepers to set up tables and carts outside," says Macmath. He points to a small street, Johnny Chi Lane, a relic of the early pearling days when Chinese, Filipino, Japanese, Malay, Aboriginal and European residents lived and worked in close quarters. It's also a reminder of Broome's progressive streak: in the early 20th century the town defied the "White Australia" policy aimed at ridding the country of Asian immigrant labourers. Today the town hall rarely makes key decisions without consulting leaders of the indigenous Yawuru people – Broome's second-biggest landowners – whom residents refer to as "traditional owners".
A few years ago Broome suffered an identity crisis. The government had designated James Price Point, the pristine coastline and red-rock cliffs north of town, as the site of Australia's biggest-ever gas-processing plant. Protesters blocked the project in the name of the environment and Aboriginal land rights.
The project got scrapped in 2013 but the row left deep scars. Ron "Sos" Johnston lets out a sigh of frustration at the mention of James Price Point. A 70-year-old property developer, he's in his second stint as president of Broome's council, the elected governing body. "Look, the council leaders mishandled it," he says. He speaks carefully except when he rails against activists who travelled here to protest the gas plant. "They want this place to stay as it is but if you're not moving forwards, you're going backwards," he says. "Tourism alone can't sustain Broome."
Johnston is full of ideas: a new boat marina, airport, bayside amphitheatre and exchange programmes with universities across Asia. His dream is to link Broome to Southeast Asia with regular flights to Singapore. "Broome is closer to Singapore than to Sydney and closer to Bali than to Perth," he says. There are nearby energy projects that Broome could act as a base for too. "You get to a point when those people are building houses here. They've got kids at school. Then you need an extra teacher, an extra policeman, an extra butcher and baker."
They're likely to find a town that's friendly, open and diverse. On our final day we head to Gantheaume Point for the Broome Turf Club's horse races. There is no time to place bets before our flight home but it's not the thoroughbreds that we're interested in: we'd put our money in a corrugated-iron Broomstyle home and on this town's promising future.
Stay:
Pinctada McAlpine House: This guesthouse in the old quarter has eight rooms with Aboriginal art, a swimming pool, huge trees and eclectus parrots. It was once home to Alistair McAlpine, who is credited with saving many of the town's historic buildings.
mcalpinehouse.com.au
Cable Beach Club Resort & Spa: Alistair McAlpine opened the Cable Beach Club – the town's first resort – as a collection of Broomstyle bungalows in 1988. The 225-room hotel is now owned by Perth-based property group Hawaiian but many of the artworks and antiques from Asia and the Middle East were collected by McAlpine.
cablebeachclub.com
Eat/drink:
The Zookeepers Store: A casual restaurant in the former aviary of the now defunct Pearl Coast Zoo, The Zookeepers Store serves the most delightful food in Broome.
zks.com.au
The Aarli: Owner-chef Nick Wendland's dishes – kingfish sashimi with green nam jim, kaffir lime and hot mint – are influenced by cooking from around Asia.
theaarli.com.au
Best bars:
Mangrove Hotel: In the dry season the hotel's garden bar overlooking Roebuck Bay is the best place for alfresco drinks before dusk.
mangrovehotel.com.au
Matso's Broome Brewery: Brewer Praveen Bhat makes mango-infused India pale ale and ginger barley wine along with saisons and lager.
matsos.com.au
Where to go for coffee:
The Good Cartel: New Zealanders Jack, Joe and Kitty Kain run this café with a drive-through service and fast counter-to-car deliveries in the carpark of the town's only modern cinema.
3 Weld Street
Cultural highlight:
Sun Pictures: Since buying Sun Pictures – the world's oldest operating picture garden – from Alistair McAlpine, owner Marisa Ferraz has set about restoring the venue to its former grandeur. Customers sit on canvas deck chairs or a blanket on the grass.
broomemovies.com.au
Broome's Jetty to Jetty Tour: This self-guided walking tour by Nyamba Buru Yawuru and the Broome council covers more than a dozen sites, from Chinatown and along Roebuck Bay to the site of the Old Jetty at Town Beach. Download the smartphone app, which features residents telling their stories.
Best open space: Minyirr Park Reserve: Minyirr Park's coastal walking trails follow the dunes behind Cable Beach. Indigenous people have lived off the land in this area for millennia.
Best place to run:
Cable Beach: Broome's pristine white-sand beach stretches for 22km. The best time to run is at low tide.
Don't miss:
Markets: On Saturdays the Broome Courthouse Gardens become an open-air market of food, crafts and music. Try the Filipino empanadas and look for Greg Quicke to hear about his stargazing tours. During the dry season there's a scaled-down version on Thursday evenings at Town Beach Park.
broomecourthousemarkets.com.au
Be warned:
Broome has no traffic lights. At roundabouts let other drivers know that you're exiting by signalling left beforehand.
What to pack:
You'll need a light jacket or sweater for the chilly evenings from June to August.
Essentials:
Car: Broome has a bus service but you're better off getting a car at the airport or in town. For a more leisurely look around, Broome Cycles has bike rentals.
broomebroome.com.au