Design and travel. We could live here... / Global
Home and away
We've scoured the world's real estate to find three ideal destinations in which to build a base or set up shop. From the beaches of Bali to the winding streets of southern Spain, these are places that offer a chance to live better – and feel local.
Life's a beach
Canggu, Bali
The Indonesian island of Bali is the kind of place you come to for a week's holiday and end up staying an entire year. Once you're away from the maddening crowds of busy Kuta Beach and Seminyak, the paradise that's been lost to budget holiday-makers is quickly found again; between ancient temples, lush jungles and palm-lined beaches, the living starts to get very easy. In years past it was freewheeling backpacking ensembles that turned Bali into their permanent base but today's sun-seeking arrivals are an altogether more discerning bunch. From food entrepreneurs to architects, there's a shared intention between Bali's newest residents to better themselves and the island.
"We visited Bali nine years ago and knew then that one day this would be our home," says Spanish architect Alejandra Collado, who shipped her life and business to the Balinese beach town of Canggu three years ago. Today she runs Studio Base with her husband Eduardo Sepúlveda, working on the business developments springing up in this breezy destination, and the timber and Javanese teak villas of its new residents. They're also employing the island's skilled craftspeople. "Here people are willing to work with you, whether it's to create timber furniture, lighting or customised tiles," she says.
Canggu offers a good balance between tourist attractions and traditional island lifestyle. Bars, restaurants and food businesses are either steeped in Balinese culture or employing the ripe tropical produce that the island is famous for. From the rustic Indonesian fare at Warung Dandelion to Nusa Caña rum, distilled by enterprising expats and served at Canggu's bars, there's an intersection of culture here that feels natural.
"It has what a city has in terms of the creativity and diversity," says Peter Kemp, an Aussie who moved from Shanghai to Canggu with his family six years ago. For him, being a short drive from a quick flight home to Perth and close to high-quality schools was of equal importance to Canggu's alluring lifestyle. And while he notes that Bali's island infrastructure is strained, he's optimistic about the future. "I've seen enough change in the past six years to know that Indonesia is heading in the right direction."
Setting up a business
Many new arrivals work from the island remotely, with easy access to Hong Kong, Singapore and Australia from Bali's recently upgraded Ngurah Rai International Airport. Beginning a second career is common here, although starting up in Bali involves plenty of paperwork. However, with the expansion of Canggu's expat business community, the process has been simplified in the past five years. In line with an expat influx to Bali, agencies that specialise in navigating the process of establishing a small business are springing up.
Property
The rise of Canggu coincided with the economic optimism that followed president Joko Widodo's electoral victory in 2014. Confident of their future prosperity and seasoned in dealing with foreigners buying property in popular Kuta and Seminyak, the Balinese of Canggu started to charge higher prices for their land than their neighbours. The result is a fairer system, which rewards the locals. Foreigners looking to buy property can do so via a long-term leasing system – similar to London's leasehold arrangements – for a total of 80 years. Foreign ownership laws are softening but our advice: exercise due diligence before jumping into a contract.
Property prices
€270,000: three-bedroom villa with pool and views of the rice fields
€275,000: two-bedroom villa with private pool close to the beach, shops and restaurants
€370,000: three-bedroom villa with private pool close to the beach, shops and restaurants
---
In good company
Cádiz, Spain
"I fell in love with Cádiz on my first visit," says UK architect Bernard Hunt, who has owned an apartment here since 2000. Hunt and his wife had been searching for a home in Andalucia and had almost given up when they visited Cádiz, the last place on their list. "I love that the people here are always congregating, whether it's to perform on the street or to play bingo on the beach in summer."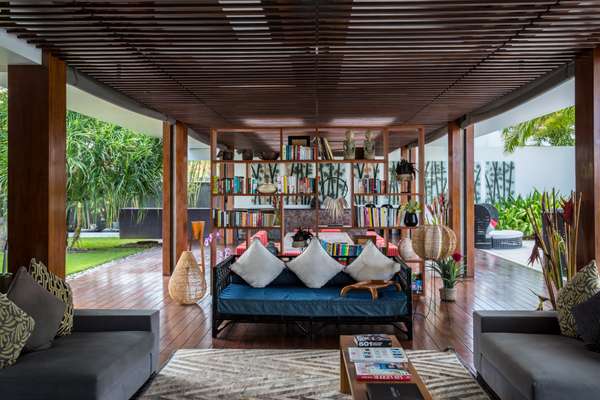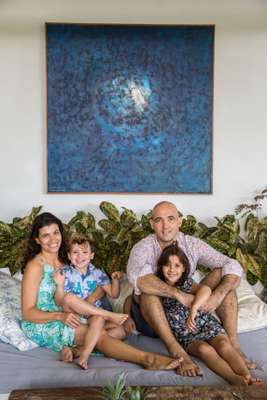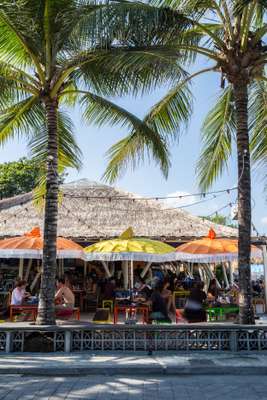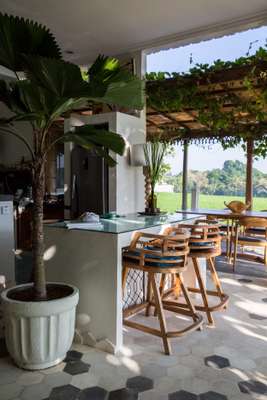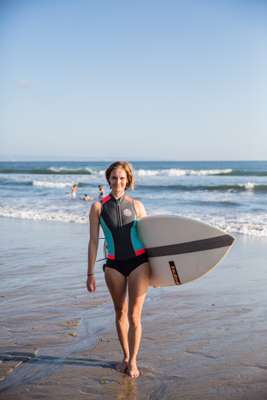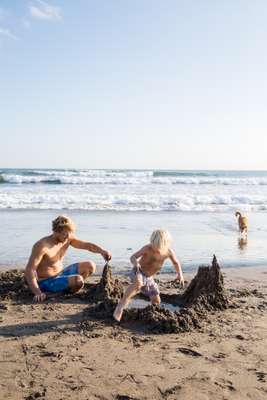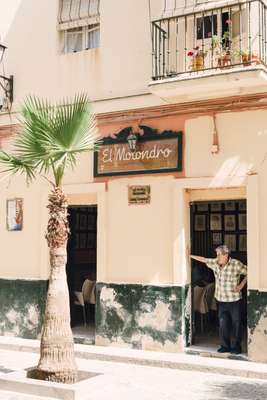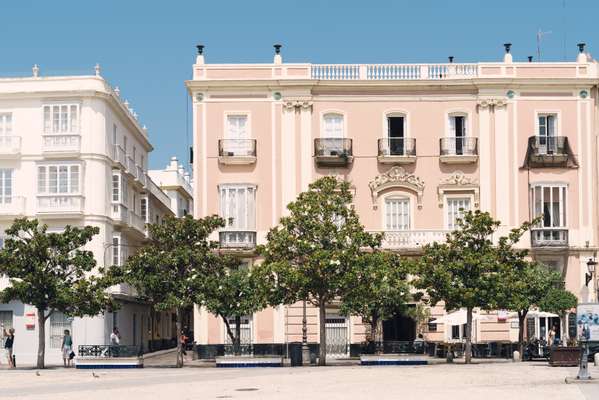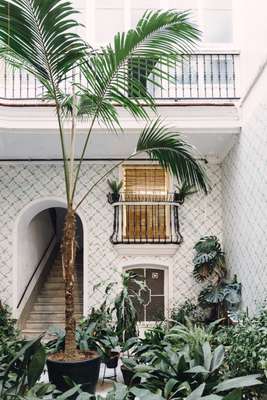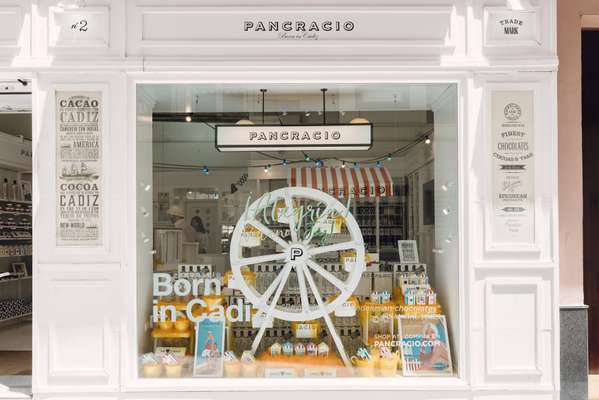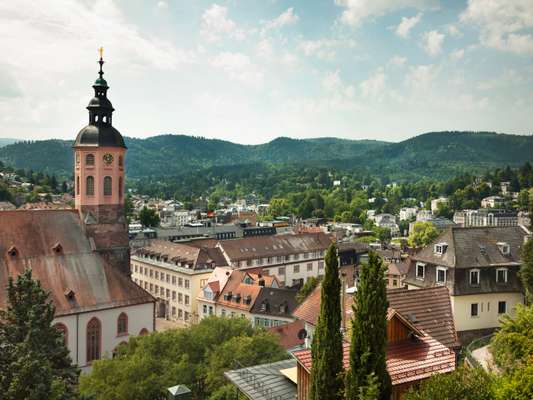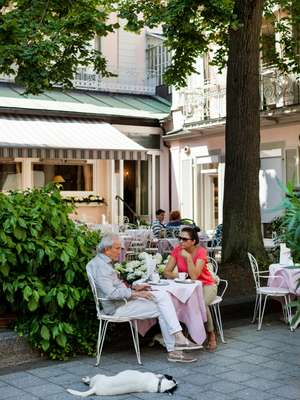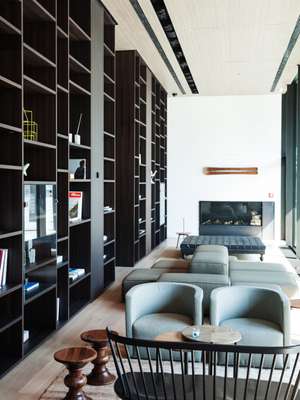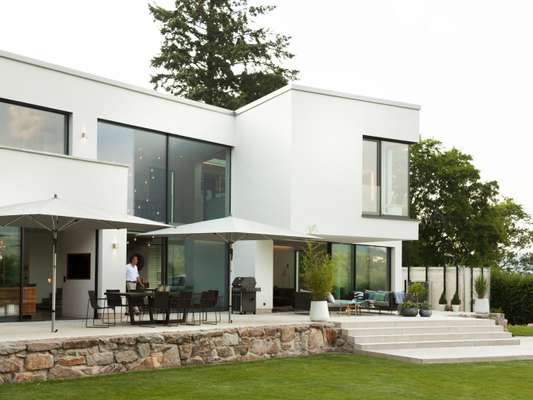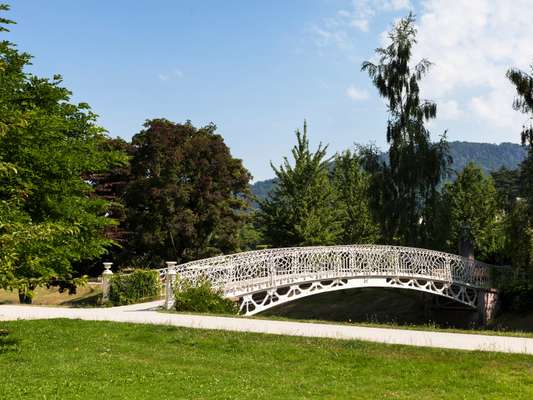 Cádiz is one of Spain's most historic port cities. Even though it lost its global prominence after the decline of sea trade in the 20th century, the locals, or Gaditanos, have remained optimistic. And there's a pride in the hospitality that they offer.
Food and drink are a key part of Cádiz culture and a number of new venues have sprung up in the past few years, including La Canela and Ultramar & Nos. But other trades are on the up as well, with freelancers frequenting new workspaces such as RaÚl Cueto's restaurant-cum-café Arsenio Manila.
"We have lots of international visitors and I saw a gap in the market for a space that was open all day," says Cueto, whose destination in the beachside suburb of Puertatierra, attracts both visitors and freelancers who work in the laidback café. There are always challenges when moving to a new city and Cádiz is no exception. English is not widely spoken here and the pace of life, delightfully relaxed when you're on holiday, can be frustrating for those used to a more punchy business environment.
But for people who don't mind a slower pace, Cádiz's property market is ripe. Buyers from the UK, Germany and beyond are snapping up houses, with an estimated 80 per cent of sold properties going to foreigners. Thanks to 16th-century Venetian merchant houses with courtyards and roof terraces, as well as friendly people and simple pleasures, Cádiz is a city in which it's clearly possible to live well.
Setting up a business
While unemployment here is still high, the city council has moved its focus to entrepreneurship and the service sector in a bid to accelerate growth. "It's the perfect time to move here if you want to start a new business," says Manuel Álvarez, the international corporate director at the Cádiz Chamber of Commerce. "We want to generate momentum so we're making it as easy as possible: you can start a new business in 24 hours and there are lots of EU incentives available, for everything from hiring staff to creating websites."
Property
The picturesque homes of Cádiz's winding old quarter are in demand. The city's location on a small spit of land means that ongoing development isn't possible so the opportunities to buy are finite but affordable. The average price in the Cádiz region is €240,000 and the area is experiencing a 6.5 per cent annual price growth. But according to Richard Speigal, head of research at Spanish property website Kyero, "Cádiz still represents good value compared to Malaga and the Costa del Sol".
Property prices
€163,000: one-bedroom apartment with roof terrace
€288,500: three-bedroom apartment with private patio in the old quarter
€290,000: two-bedroom apartment with roof terrace in the historic quarter
---
Work and play
Baden-Baden, Germany
"Being able to work in a city that others holiday in is beautiful," says Baden-Baden-based architect Peter Kruse, as he pulls up across from the new Roomers design hotel. He's in a classic Fiat with the top down, a fitting choice of car for a city first settled by the Romans in 75ad after they discovered the healing power of its hot springs.
This spa town of 50,000 in southwestern Germany is dotted with historic landmarks that are free of battle scars because, as Kruse notes, "the French occupying the city during the war wanted to keep Baden-Baden for themselves". Though that didn't work out well for them, the French joie de vivre has survived.
In fact, despite its diminutive size, "Baden-Baden is a very international city," says lord mayor Margret Mergen. "It's home to 120 nationalities and beyond being a harmonious resort town, it's a cultural powerhouse." As we whizz down the tree-lined streets Kruse points out the city's landmarks, many of which he's designed or renovated himself.
There's the grand Festspielhaus (Germany's largest opera house), the contemporary Museum Frieder Burda by Pritzker prize-winning architect Richard Meier and the historic Brenners Park-Hotel, which since 1872 has housed illustrious royals and statesmen, including Barack Obama. One of Kruse's latest private projects is the Bauhaus-style house of the Erhardt family, which sits on top of a hill between a 19th-century villa and a modernist creation by Egon Eiermann.
Kiki Erhardt has lived and worked in Toronto and New York but for her this small town is home. "The other week we went to Strasbourg; we'd planned on staying until Sunday but in the end cut our trip short because we'd rather be back here," she says, surveying the garden where her husband Peter and seven-year-old son Ruben are playing football.
For the Erhardts, Baden-Baden is a well-connected base: like many entrepreneurs in the city, Peter commutes to Stuttgart, just over an hour east of the city, and revels in the fact that coming home feels like a holiday. It helps that Baden Airport is just 20 minutes from the town centre. While many commute to Baden-Baden for work, plenty more are based here, including renowned film producer Roland Junker, who first came here thanks to the public radio and television broadcaster swr, which is the city's biggest draw for graduates (of which there aren't enough).
At the swr headquarters, not far from the Erhardt estate in the city's hike-and-ski-worthy hills, we meet Sina Rosenkranz, who settled here in 2008 to work for the radio station. It's her "I heart New York" T-shirt that catches our eye. Isn't Baden-Baden too small for someone who loves the Big Apple? "No, no," she says. "Baden-Baden may be a bubble but being a journalist allows you to see and hear what's happening around the world, to escape the bubble that you live in."
Setting up a business
Setting up shop in the "world's smallest metropolis" is straightforward and the city's spending power is strong. Baden-Baden belongs to the economically prosperous region of Baden-Württemberg. Last year more than 67,000 new businesses were launched in the state. Baden-Baden's strongest industry sectors include health and beauty, engineering, media, tourism, f&b and hospitality. IT jobs are also on the rise thanks to the establishment of a branch of Karlsruhe's IT-Startup-Netzwerk CyberForum nearby.
Property
This resort town has an abundance of 19th-century villas and the best man to contact for real-estate enquiries is Frank Strei of Engel & Völkers:
+49 7221 9708610; engelvoelkers.com.
Property prices
€100,000 to €300,000: two-bed apartment
€400,000: three-bed apartment
€700,000 to €1.5m: two/three-bed house
€3m: three/four-bed villa